Lately I have been on a real Pasta-kick. Last week, I cooked one of my new favorite dishes, Pasta Carbonara and today I decided I wanted to do a Bolognese Sauce.
One thing I really like about Bolognese is that it's a meat sauce, and anyone who knows me, knows I need a protein at every meal (I have been known to eat hamburgers for breakfast).
Bolognese Sauce also has MANY MANY iterations depending on who's grandma, mom, aunt or whoever, taught them how to make it. Some recipes have bacon, some have sausage, some use red wine, some use white wine, others are heavy on tomato, while some balance the sauce out with heavy cream. To me, a sauce like a Bolognese is whatever you want it to be…you can customize it based on palate preferences or what you have available on hand in your fridge. For me, I don't like super tomato-y sauces, so I went lighter on the tomato than most other recipes, and added in heavy cream at the end to add a little decadence and to balance out the tomato's acidity. Also, to me, heavy cream is like the mascara of ingredients…it just kinda pulls the whole thing together at the end and makes it better (if that metaphor makes any sense….).
The one thing that most people agree on with a Bolognese Sauce is that it needs a sturdy pasta to hold on to it. I originally was looking for a Pappardelle, which is the widest of the spaghetti noodle family, but alas, shopping for food remotely has proved to be unsuccessful for all of my needs so I went with the next wide pasta I could find which is Tagliatelle. The more surface area your pasta has, the more sauce it can carry, and therefore, the better your life will be (or something like that).
I also decided to go ALL out and top my Bolognese with a ball of creamy Burrata, because, why not. You can skip this, and just top your pasta with Parmesan or Pecorino, but I happen to think everything is better with a little Burrata on top, so I just went for it….also bathing suit season is far enough away that I am just telling myself it's ok.
Note: I made my Bolognese in my slow cooker which was not only easy, but, I could have it cooking for a few hours before lunchtime while I went out and worked out, got showered, etc. By all means, you can make this on the stovetop as well, I just chose the slow cooker route for convenience.
I would love to hear from YOU as to how you cook your Bolognese! What meats do you like? Who taught you how to make it? What ingredients are a must? Email me at sara@urbancookery.com
Enjoy!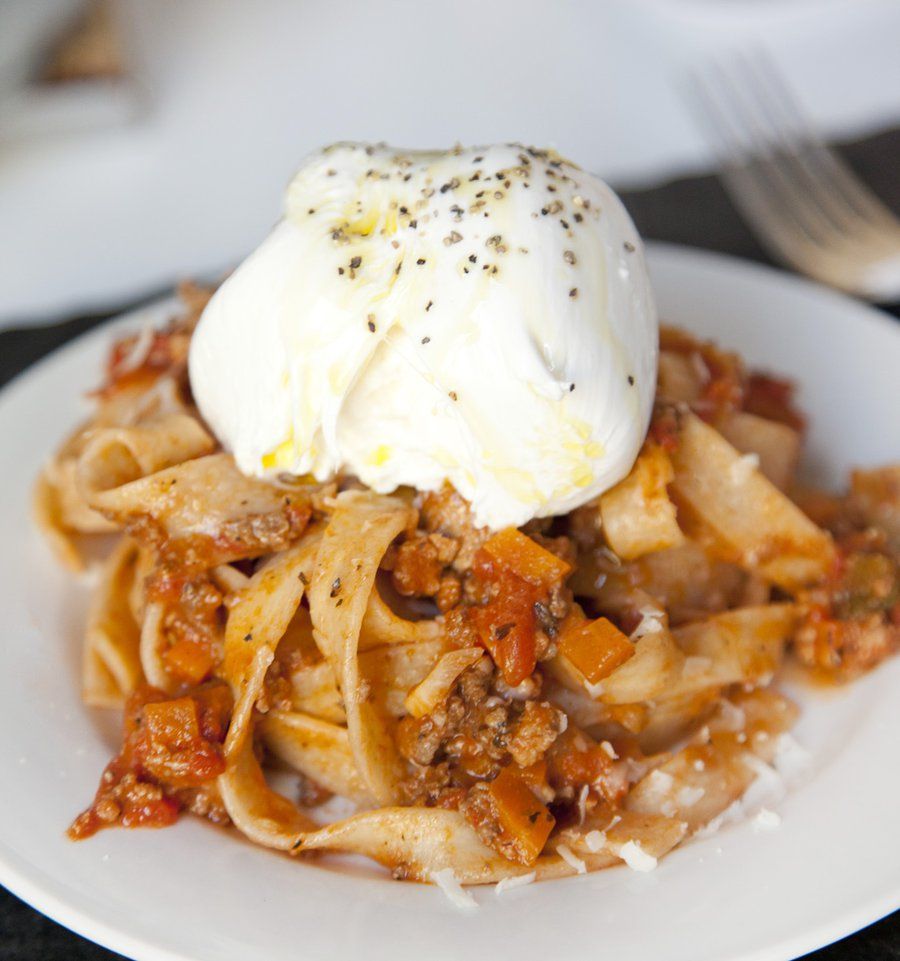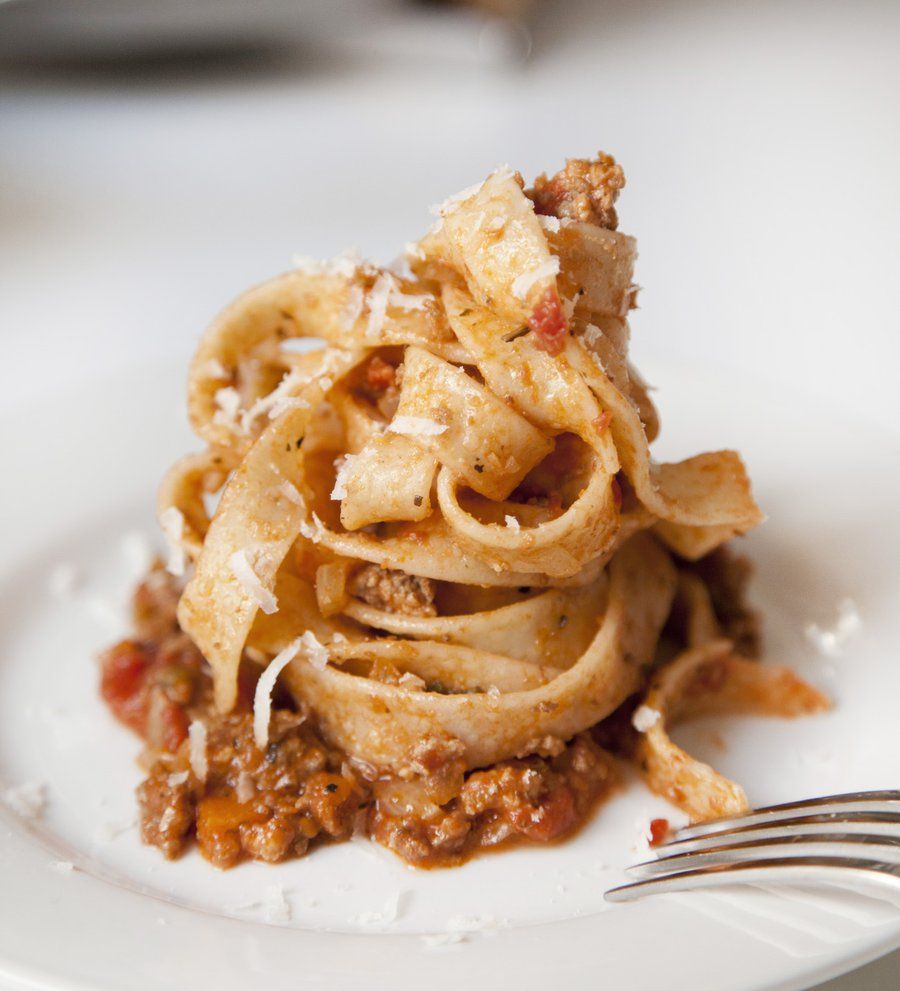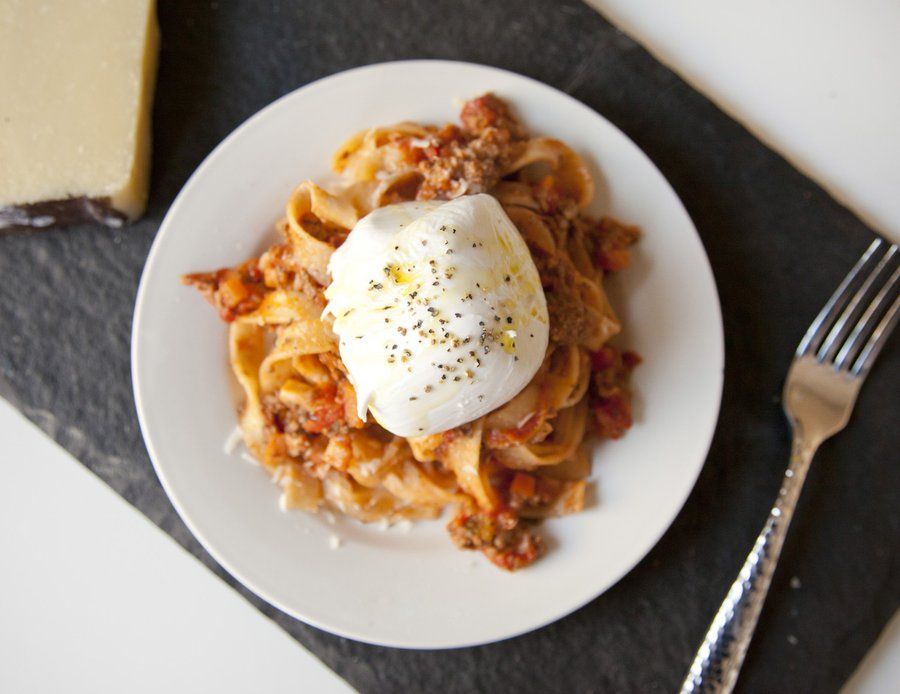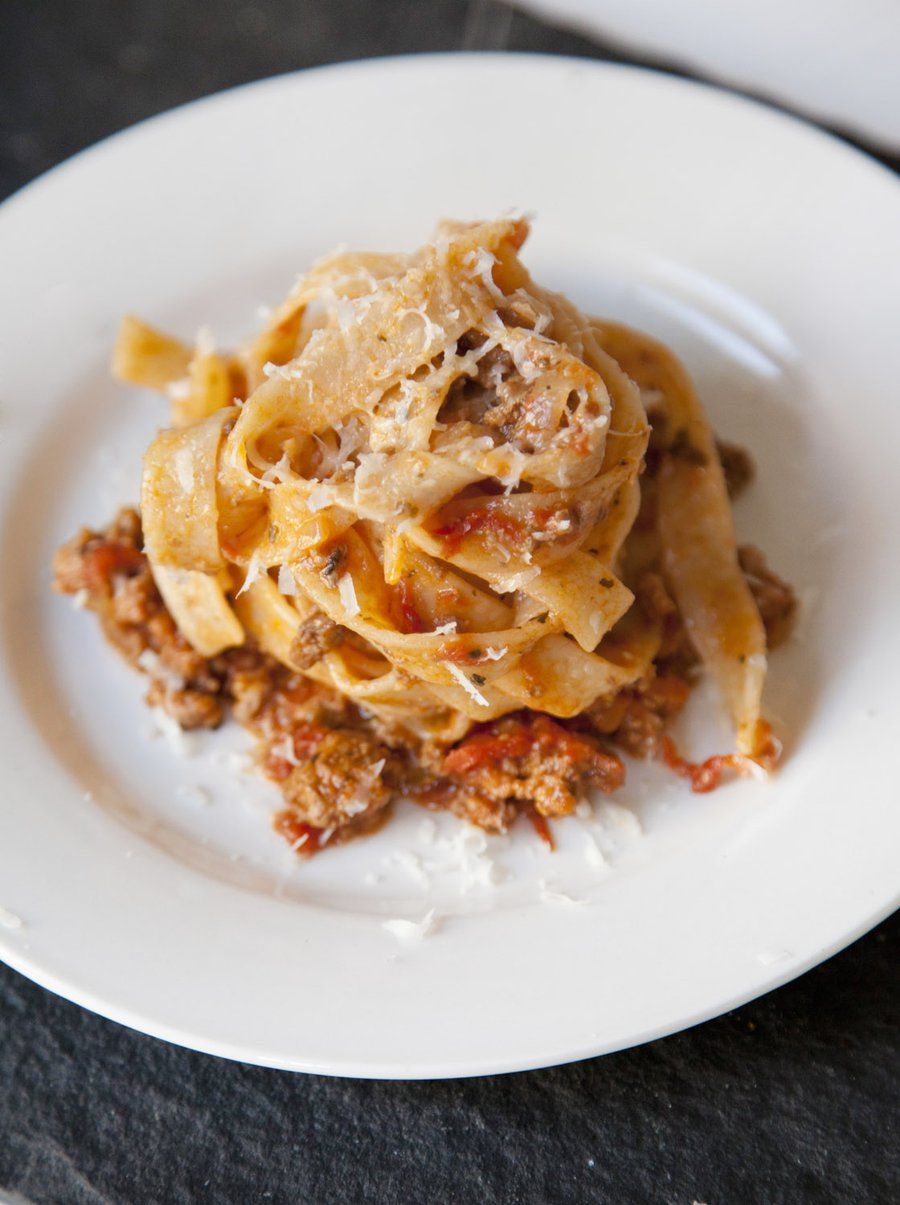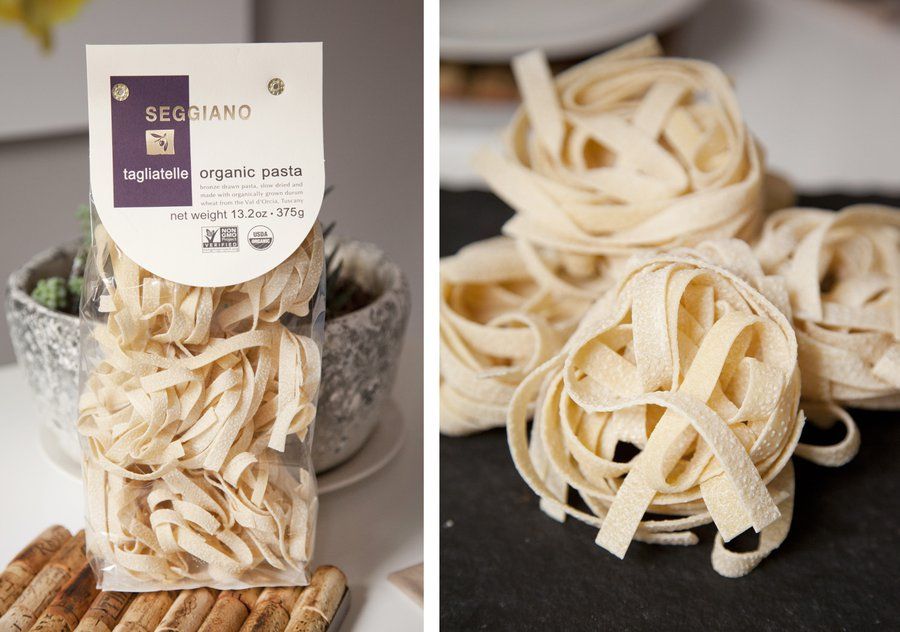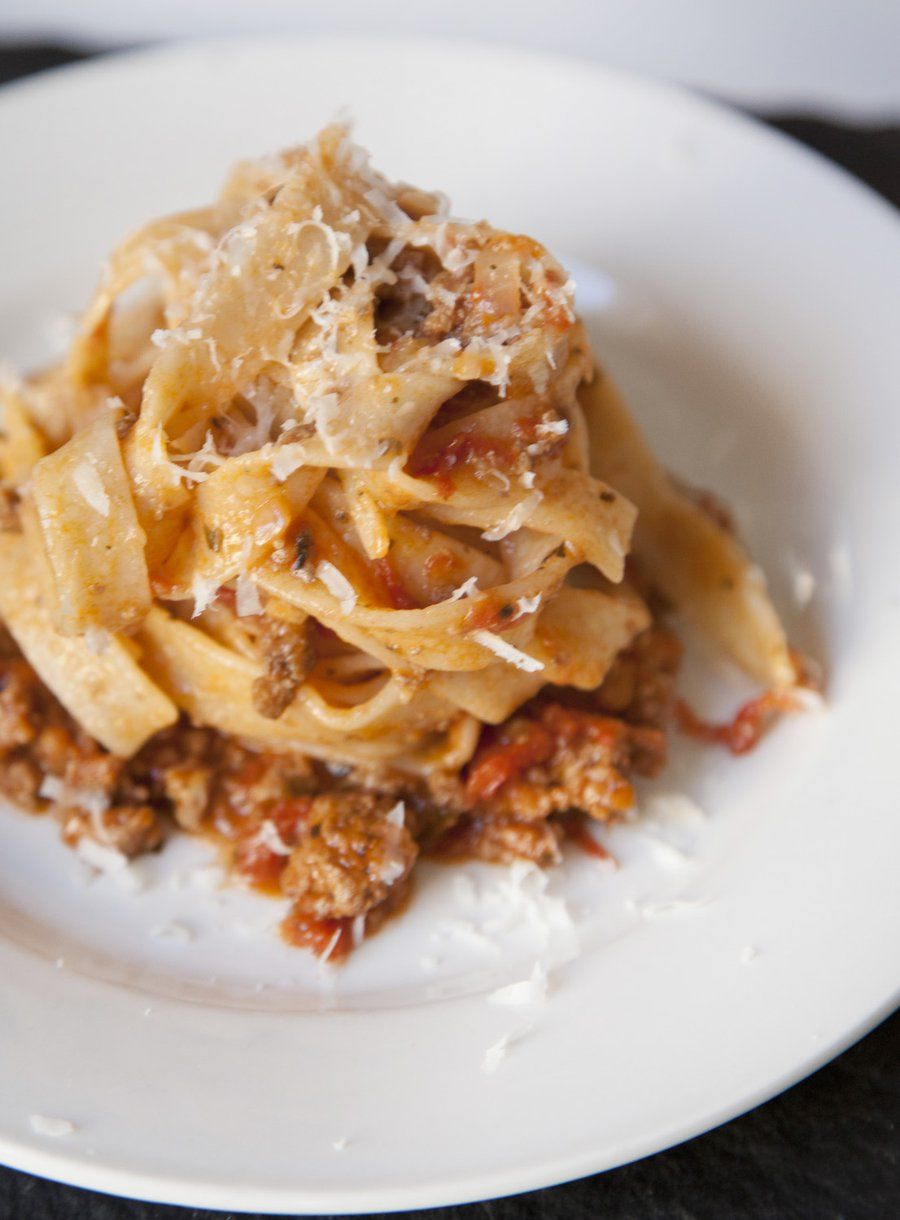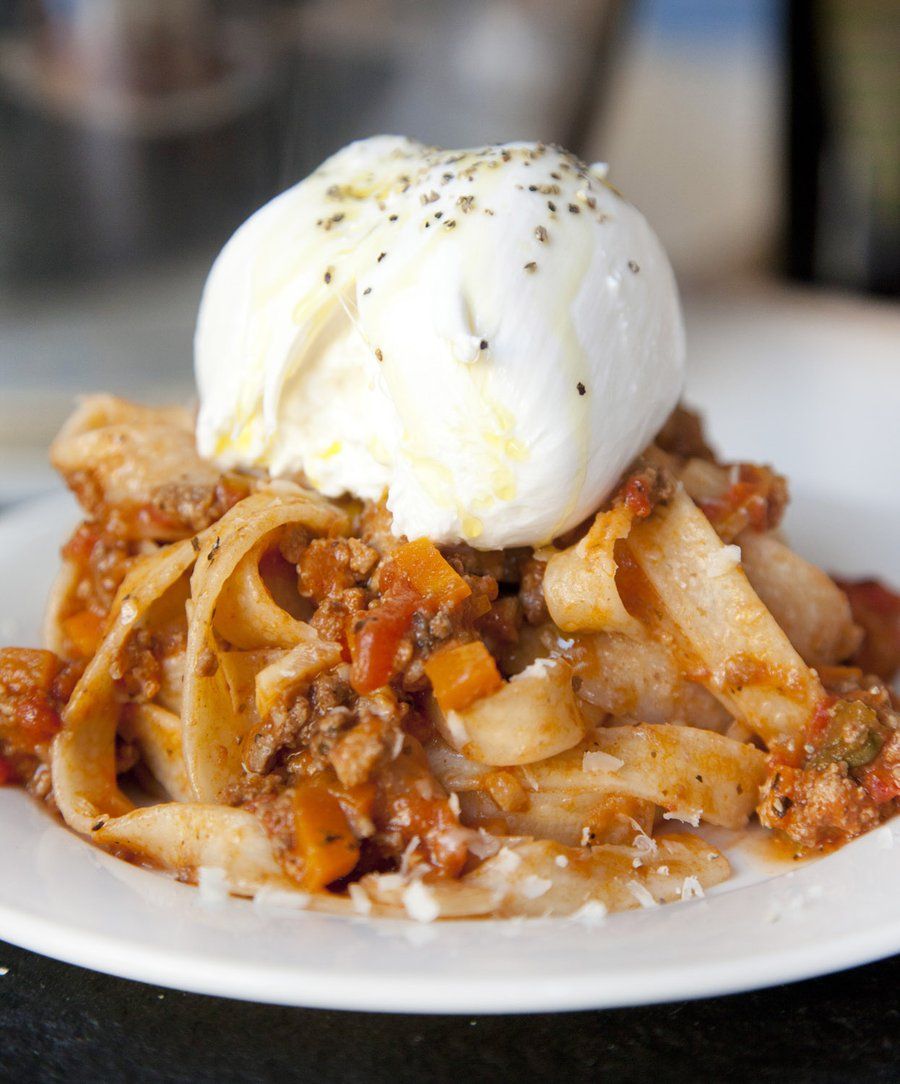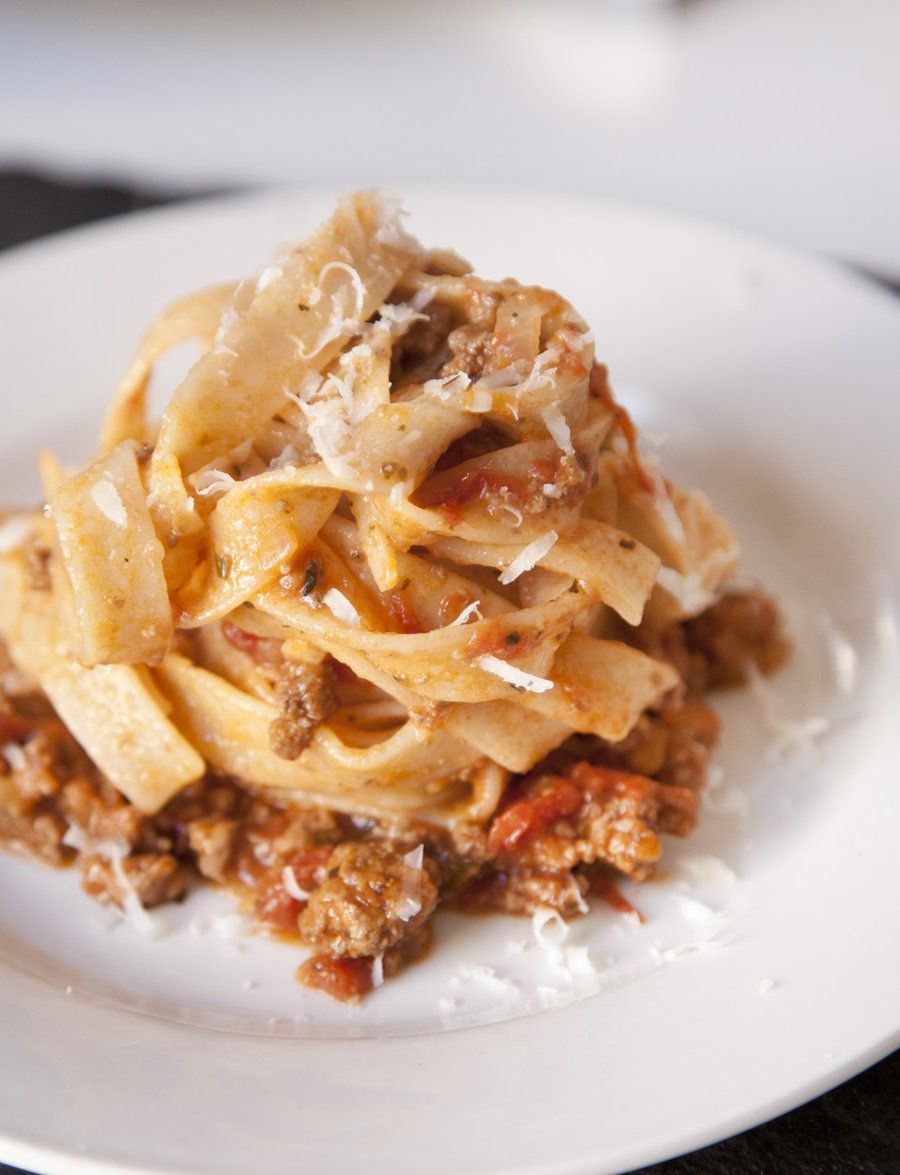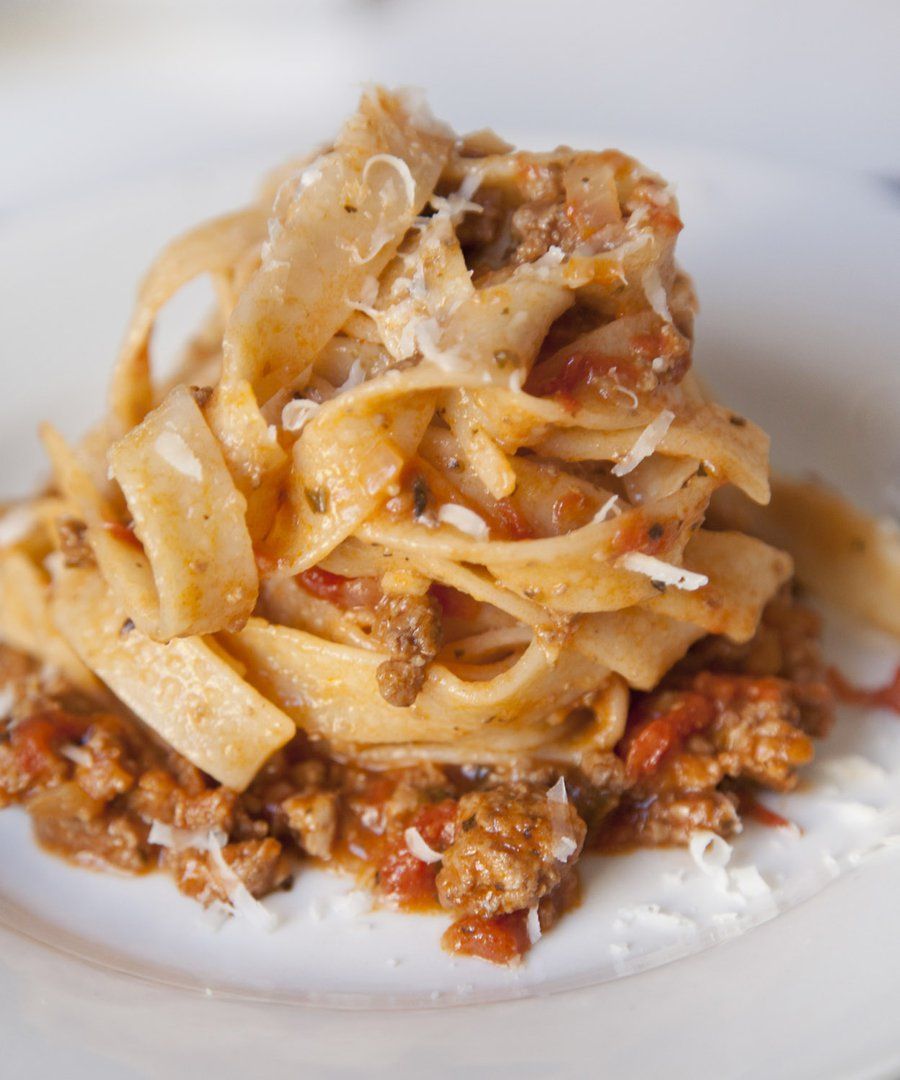 Slow Cooker Tagliatelle Bolognese
Prep Time
---
10 Minutes

Cook Time
---
4 Hours

Total Time
---
4 Hour 10 Minutes

Yield
---
Serves 4

Ingredients
1 Pound Ground Beef
1/2 Pound Ground Pork
1 1/4 Cups Onion (diced small)
3/4 Cup Carrot (diced small)
1/2 Cup Celery Stalks (diced small)
3 Garlic Cloves (minced)
28 Ounce Can of San Marzano Peeled Tomatoes
1/2 Teaspoon Fennel Seeds
2 tsps Dried Oregano
2 tsps Dried Basil
1/2 Teaspoon Black Pepper
1/2 Cup Dry White Wine (I used Pinot Grigio)
1 Bay Leaf
3/4 Cup Parmesan Cheese (grated)
1/4 Cup Heavy Cream
Salt (to taste)
1 Pound Tagliatelle Pasta
Pecorino Romano (for serving)
4 2 ounce Balls of Burrata
---
Directions
In a large saute pan, brown your ground beef and ground pork until there's no pink. Drain the meat through a sieve to remove all fat. Add just the meat into your slow cooker.
To your slow cooker add your onion, carrot, celery, garlic, can of tomatoes, fennel seeds, dried oregano, dried basil, pepper, white wine and bay leaf. Cook on high for 4 hours, stirring every hour.
After 4 hours of cooking, add in your parmesan and heavy cream. Stir together, taste, and season with salt.
Cook your pasta as per the package's instructions. Drain your pasta once cooked, and put back in your pasta pot. Slowly ladle in small amounts of your sauce into the pasta, tossing together with tongs. Reserve some sauce for serving.
To Plate: Add some of the sauce to a plate. Top that with your pasta, and then add a little more sauce on top. Sprinkle some Pecorino Romano on top and add your Burrata. Serve hot!