It's soup weather! And I have somehow made it all the way to January and NOT made a soup yet this winter…..so with today being a nice cold, windy day, I wanted to make a new soup I haven't ever made.
I LOVE making soups…and most of my soups have one thing in common, and that's that they're usually smooth pureed soup. While I love making Chicken Soup, French Onion Soup, and other soups that have various textures, I am typically drawn to that silky smooth texture that most soups have….some past soups I've made and love are:
When making pureed soups I use my Vitamix blender to get it SUPER smooth, but with a potato based soup, using a blender like that is a HUGE no no. Blending potatoes in a high powered blender will make them a very gluey texture which is less than appetizing. I used an Immersion blender, which allows you to be more in control of the blending so as not to overdo it. It's also important to mash the potatoes BY HAND prior to using the blender so you don't have to use the blender for a super long time (thus avoiding that nasty gluey texture).
If you wish to make this soup vegetarian, just swap out the chicken stock for vegetable stock!
Enjoy!
For the Homemade Croutons:
Take some day old bread and cut it into little 1cm cubes
Heat up a skillet with a Tablespoon of butter and a pinch dried thyme
Add the bread into the melted butter and toast the bread in the butter, over a medium heat, tossing until golden brown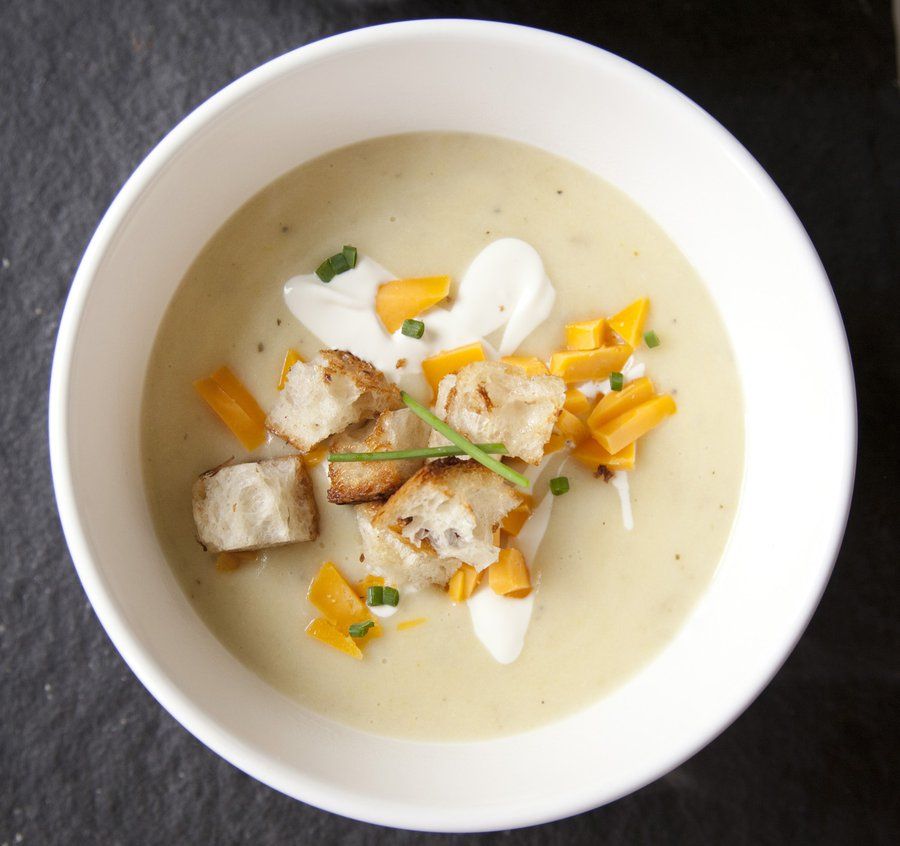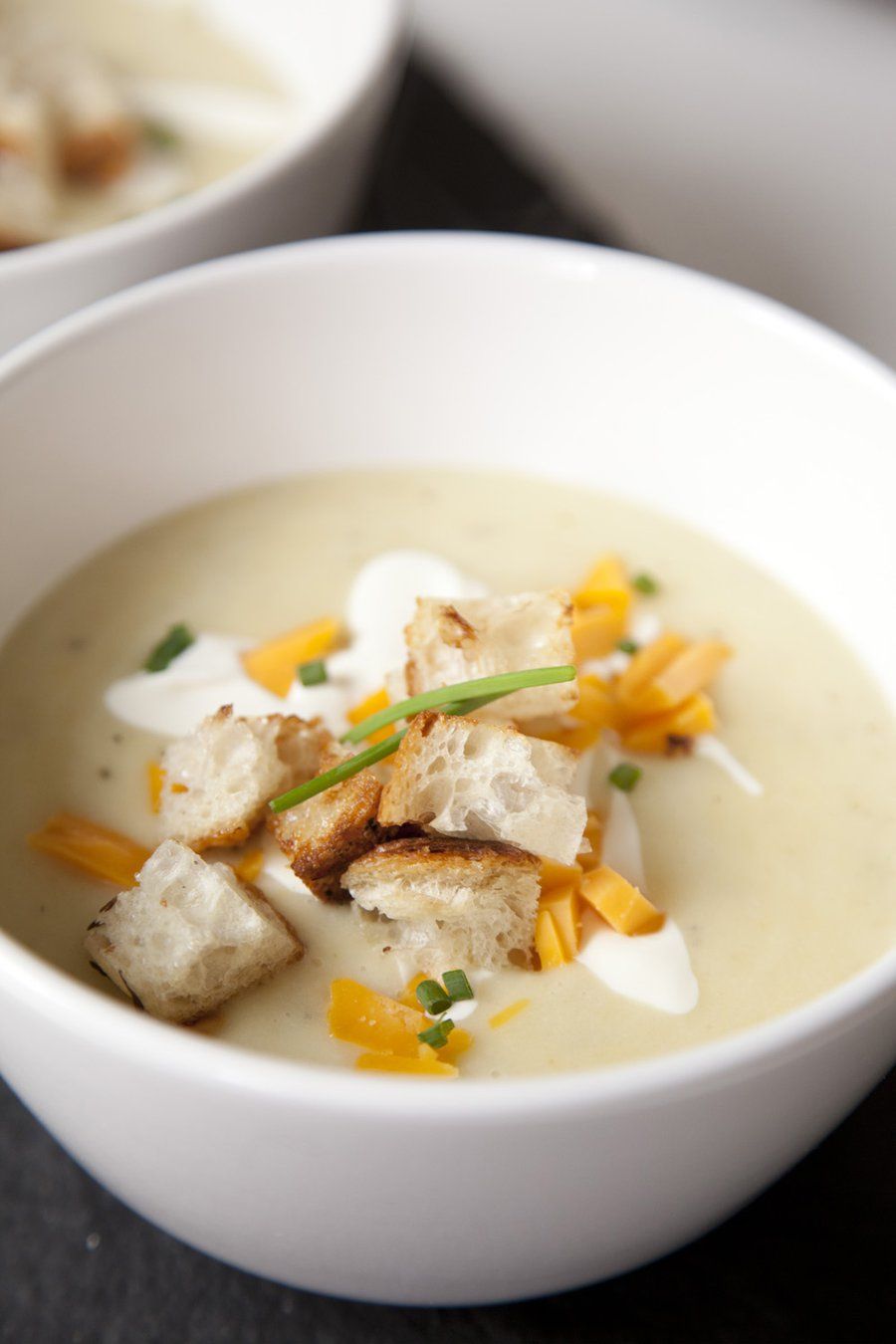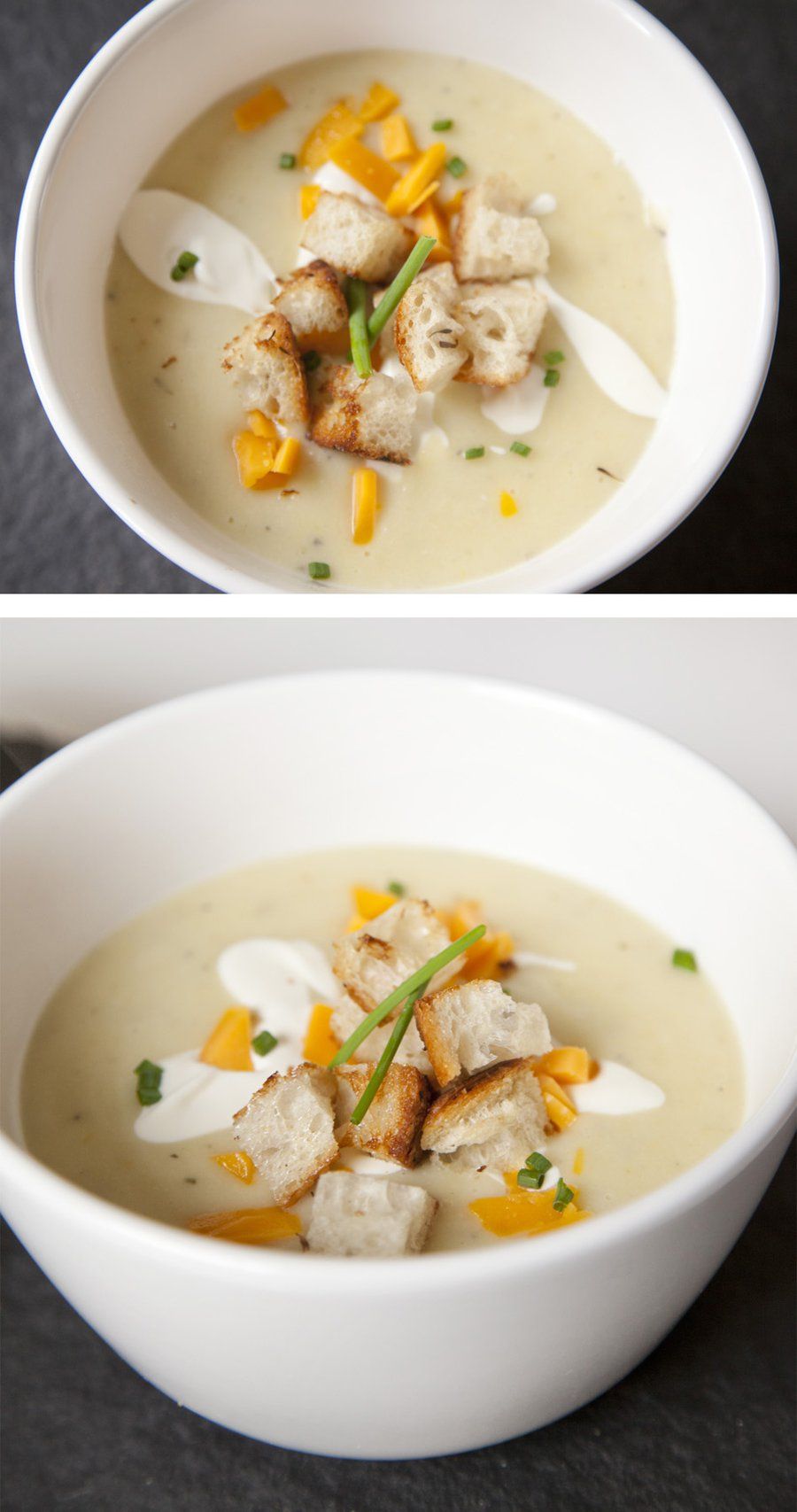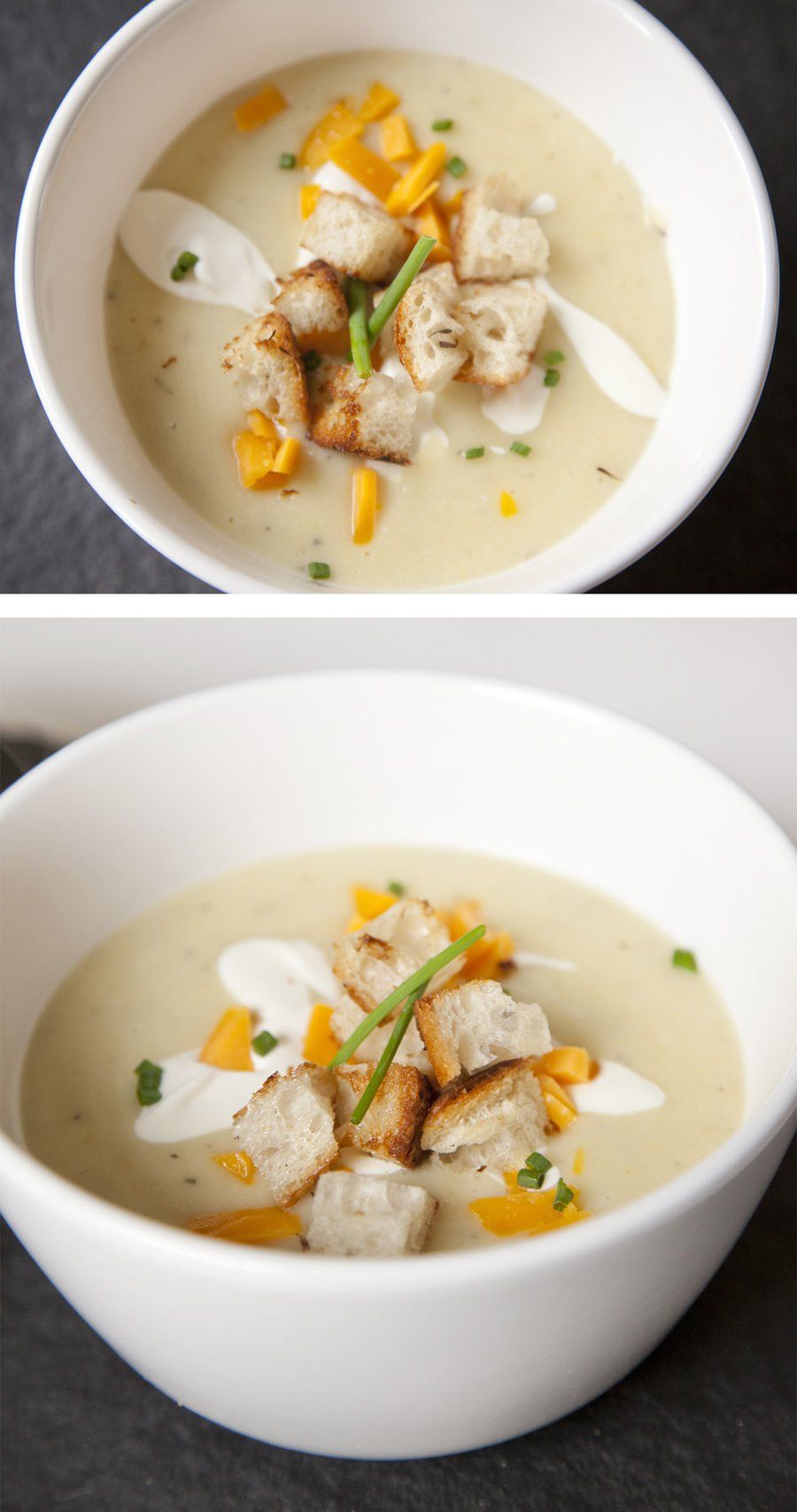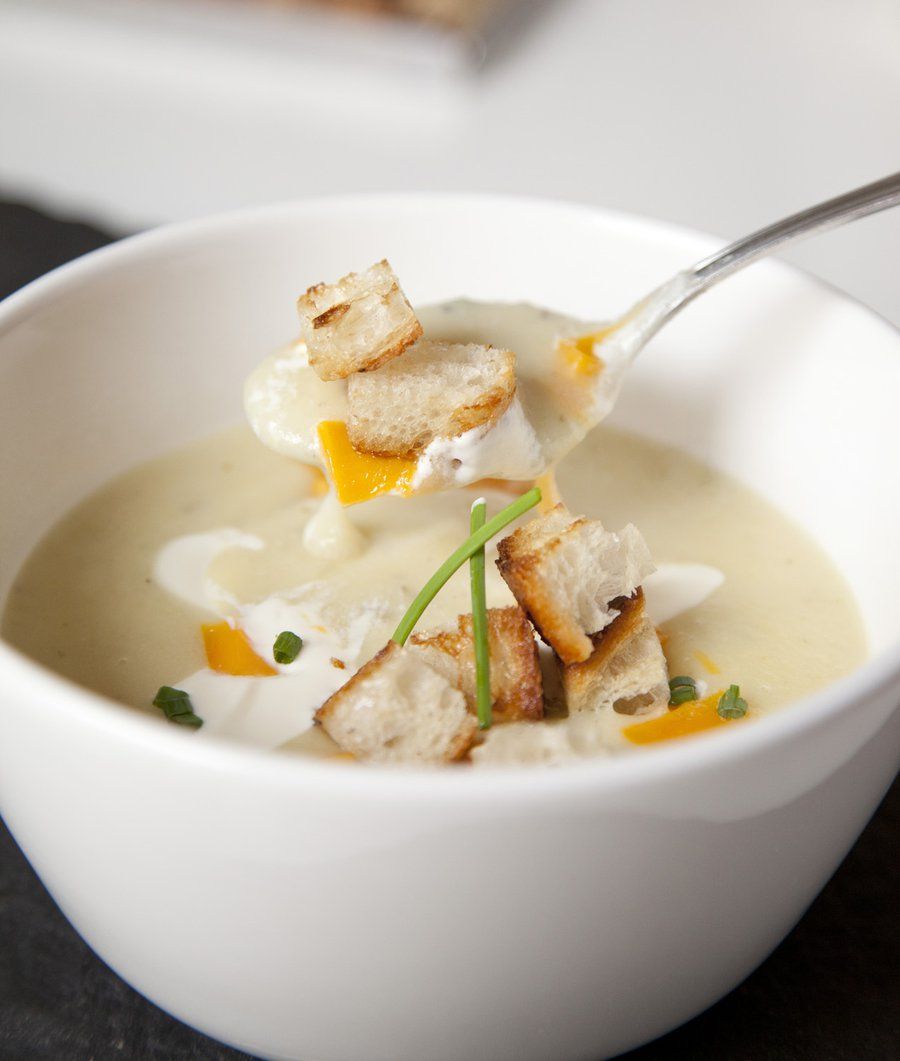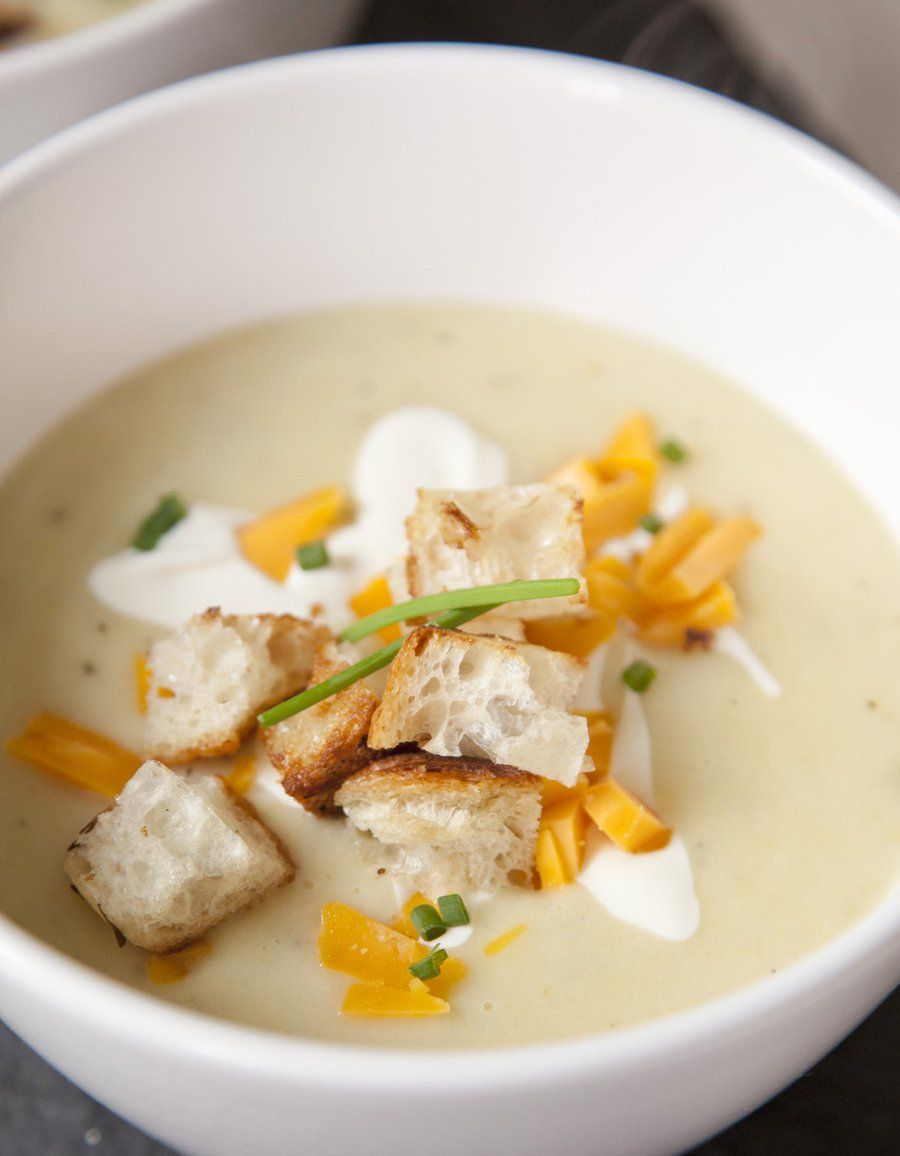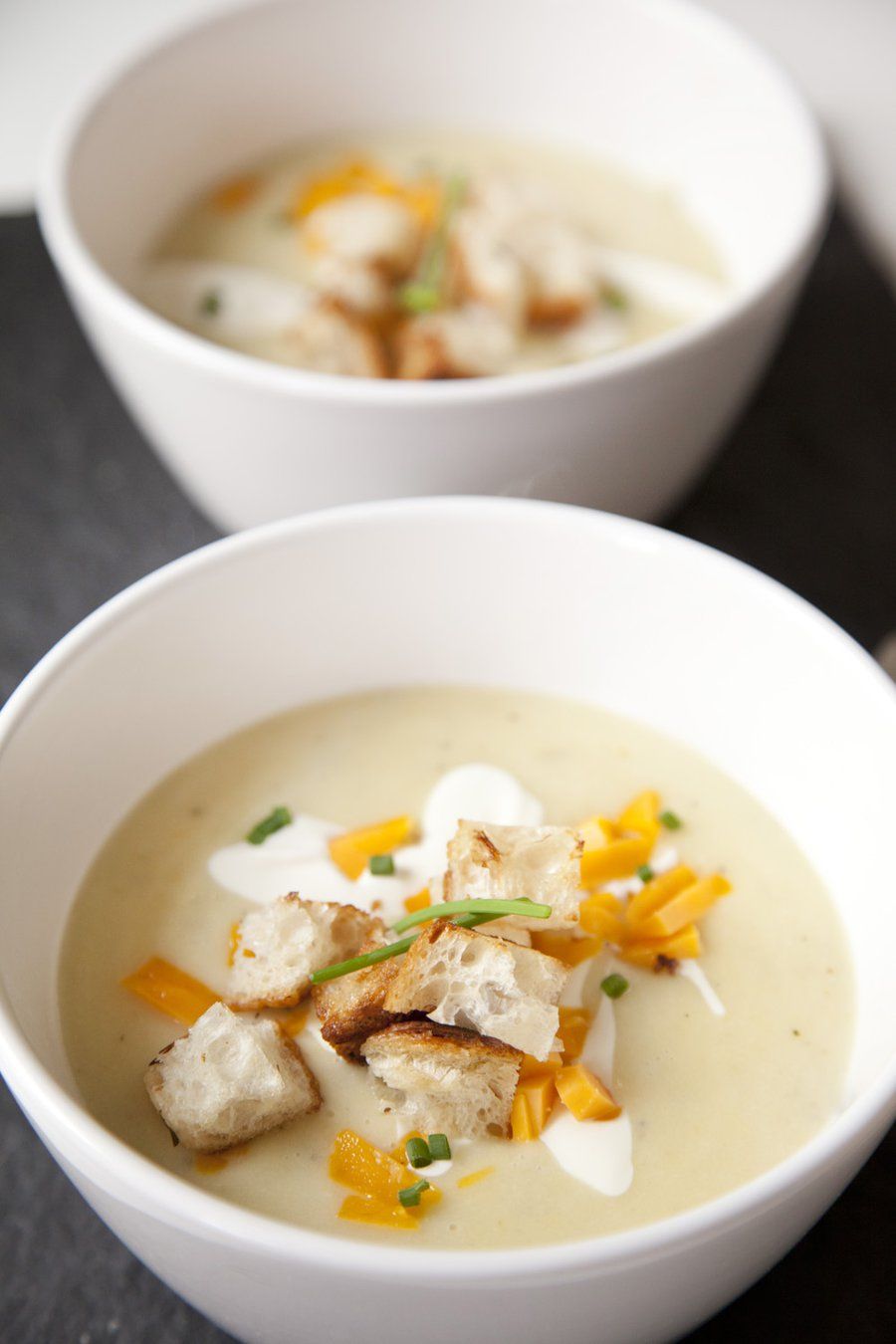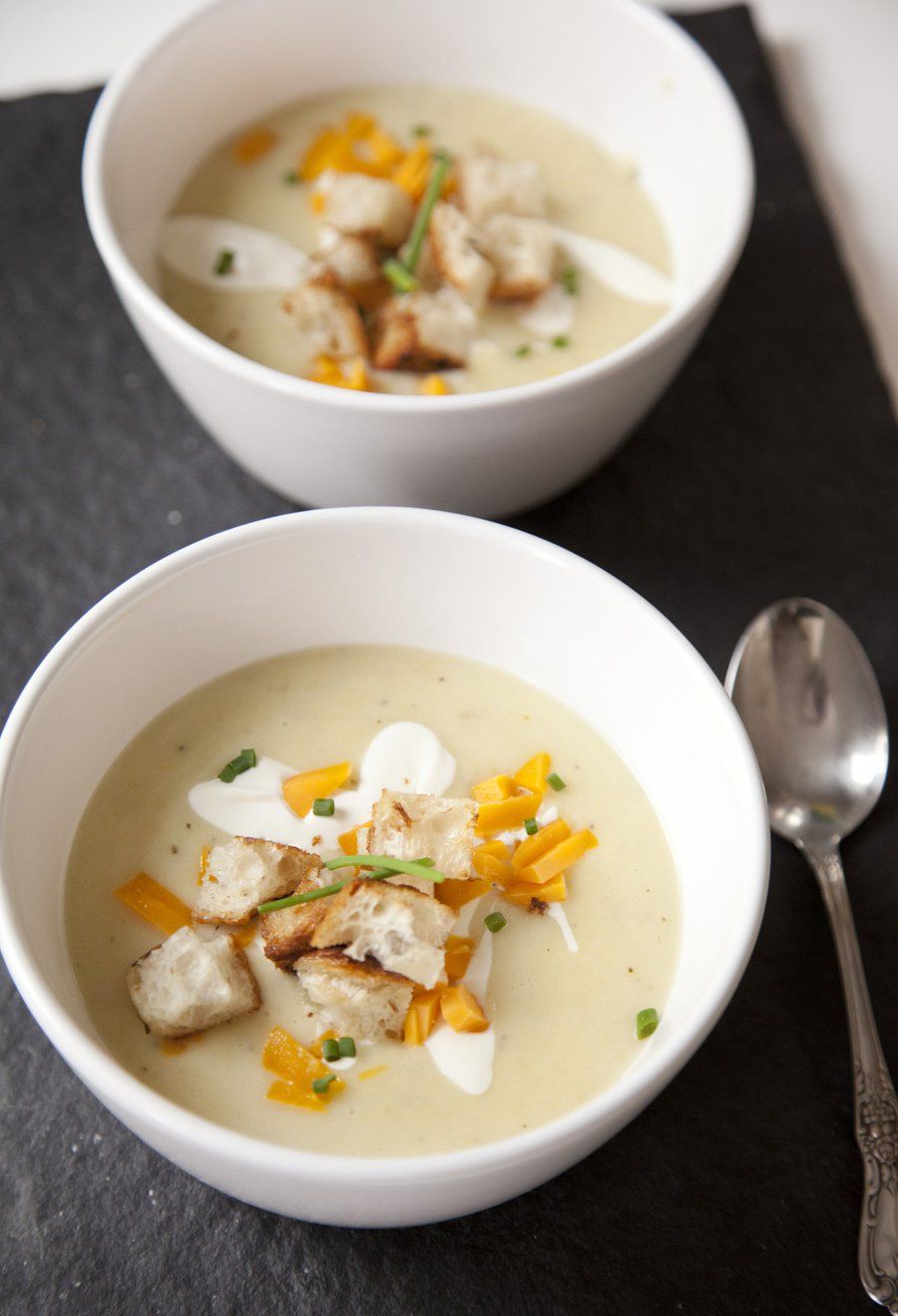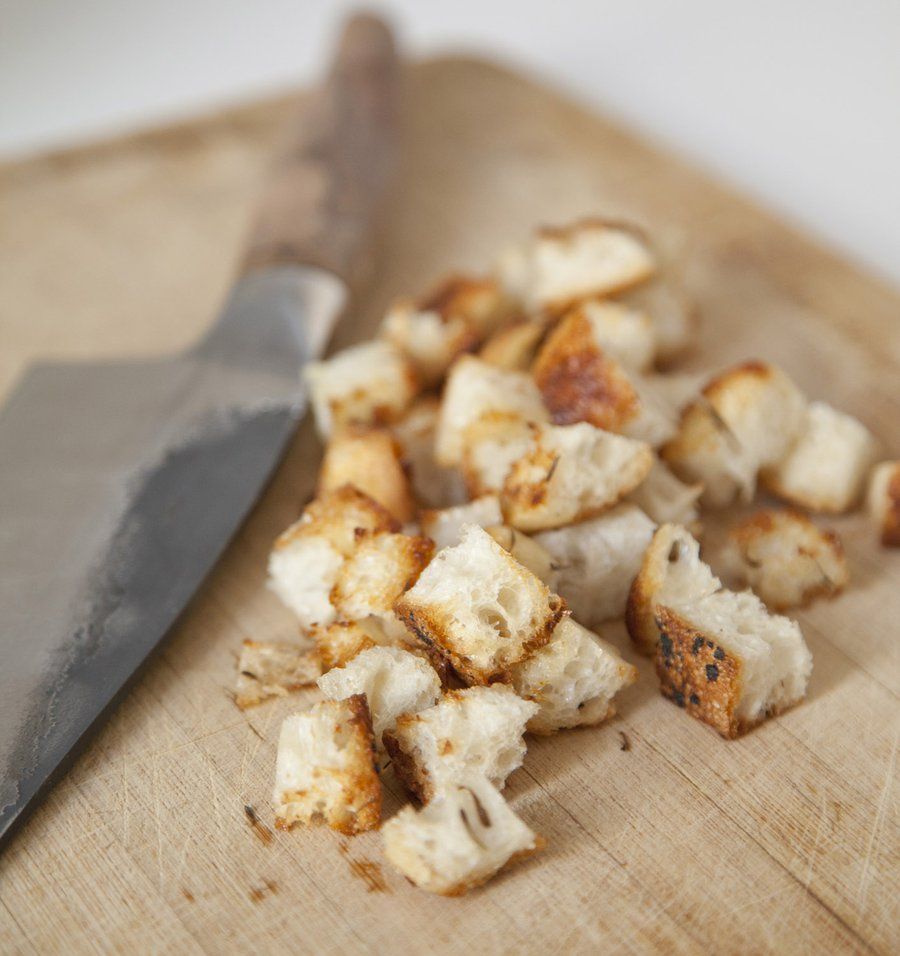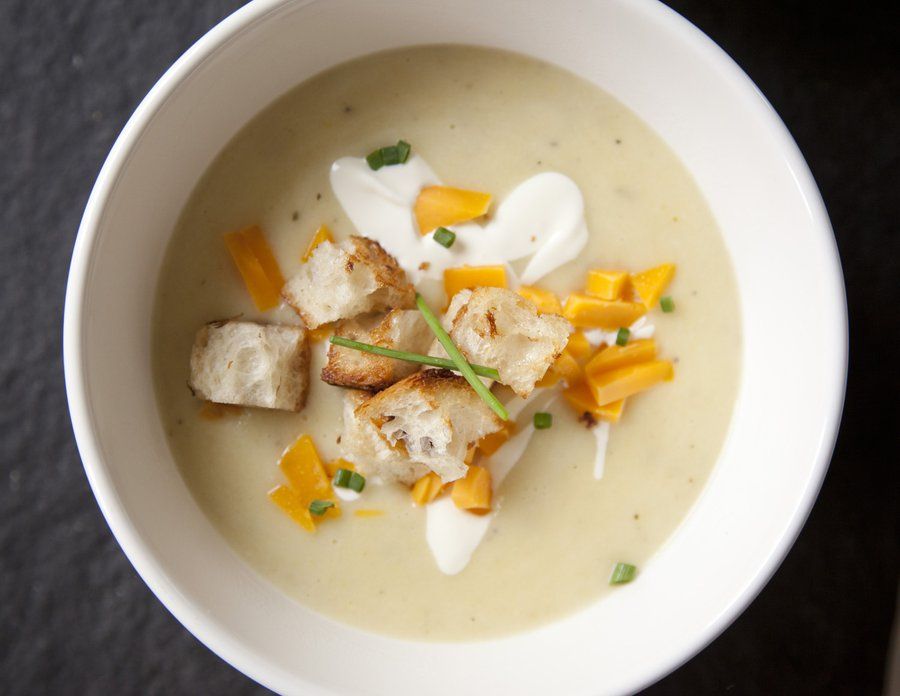 Potato Leek Soup
Prep Time
---
10 Minutes

Cook Time
---
35 Minutes

Total Time
---
45 Minutes

Yield
---
Serves 6

Ingredients
2 T Butter
1 Tablespoon Canola Oil
3 Leeks (cleaned and sliced thin)
3 Garlic Cloves (chopped roughly)
1/3 Cup White Wine (I used a chardonnay)
2 lbs Russet Potatoes (peeled and cut into 1.5" cubes)
4 Cups Low Sodium Chicken Stock
1 Bay Leaf
1/2 Teaspoon Black Pepper
1/2 Teaspoon Dried Rosemary
1/2 Teaspoon Dried Thyme
1/2 Cup Heavy Cream
Sour Cream (for serving)
Chives (minced, for serving)
Homemade Croutons (see below for recipe)
Cheddar Cheese (shredded, for serving)
---
Directions
In a large pot, add your butter and canola, and heat up over a medium high heat. Once the butter has melted, add in your leeks and cook on a medium heat, stirring frequently, for about 5-8 minutes until they're soft. At this point, add in your garlic and white wine. Cook until the wine has evaporated.
Now add in your potatoes, stock, bay leaf, pepper, rosemary and thyme . Bring to a boil. Once it boils, reduce to a simmer and cook until the potatoes are fall-apart soft. Remove the bay leaf at this point.
Using a masher, mush up the potatoes in the soup as best as possible by hand. Then using an immersion blender, blend the soup in increments until smooth. Be careful not to over blend (the potatoes will get gluey).
Add in your heavy cream. Season with salt.
I served my soup with Sour Cream, Chives, Homemade Croutons and Cheddar Cheese.