My favorite genre of food to eat would have to be Mexican food. Guacamole, Tacos, Burritos, Nachos, Salsa, Sour Cream, Mexican Street Corn……I love it ALL.
I think my first foray into the Mexican Food world was when I was in 5th grade and for some reason my class took a field trip to a local Mexican restaurant (which was actually like the WORST food ever, but it was the first time I had homemade tortilla chips and salsa and I was hooked).
I then went on to finding better local places as I got into high school and was able to drive myself to various places around Long Island. When I got to college at NYU, Chipotle was just opening in New York City and NYU was handing out these "Free Burrito" coupons to all the students. I grabbed literally 35+ coupons, and ate at Chipotle almost everyday until the coupons ran out. Burritos became my newest obsession, and to this day, I think Chipotle makes one of the best burritos I've ever had….yea, I said it.
I then started to get into "cooking" while in college. I use cooking in quotes because I am not really sure you could classify what I did as actual cooking, but the results weren't terrible. My favorite thing to make was what I called "Loaded Nachos", which in essence were Tortilla chips topped with cooked ground beef, seasoned with taco seasoning, and then covered in 37 pounds of shredded cheese (slight exaggeration in poundage, but seriously, the cheese was in excess to the point of lactose insanity). I would bake these in the oven (which we had in all NYU dorms), and serve them with a side of sour cream. To my classmates/roommates, I was basically on the level of a Top Chef and it was always fun to make this mound of nacho goodness for all Sunday Footballs. I even brought a huge platter up to a frat house at Columbia for one Superbowl and they were a huge hit….transporting a giant platter of nachos on the subway to Harlem was probably one of my less brilliant ideas, but this is what culinary chops are built on.
So over the years, I am happy to say I have created more "delicate" and "cheffy" versions of the college Loaded Nacho platter, like my Shredded Chicken Nachos and my Chef version of the Loaded Nachos. I have also made the always classic (and non-groundbreaking) dish of the 6-Layer Nacho Dip. But recently, as a go-to, quick and easy dinner, I make this Skillet Nacho Dip which my husband and I have come to love.
This literally could not be easier to make and I serve it with Tortilla Chips and a side of Sour Cream. If you don't have a skillet – you can make this in any similar sized baking dish!
Enjoy!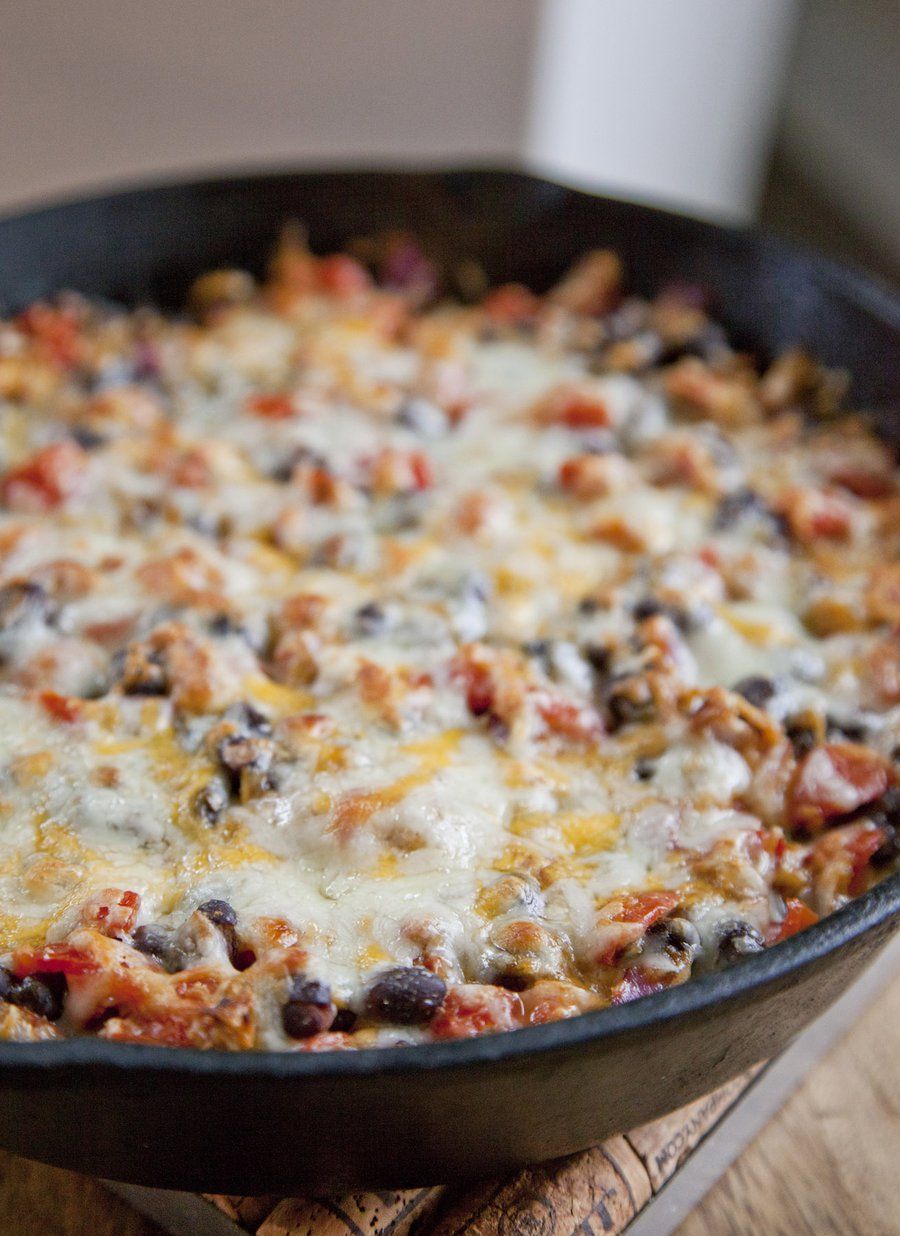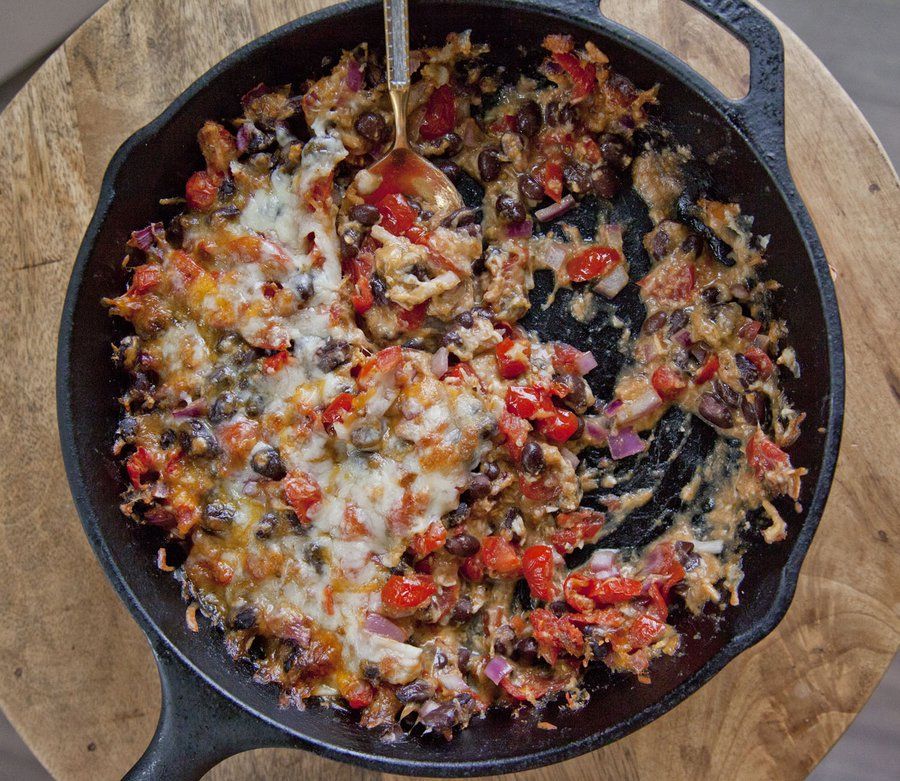 Click here to find the PC Willy's Green Chili Seasoning!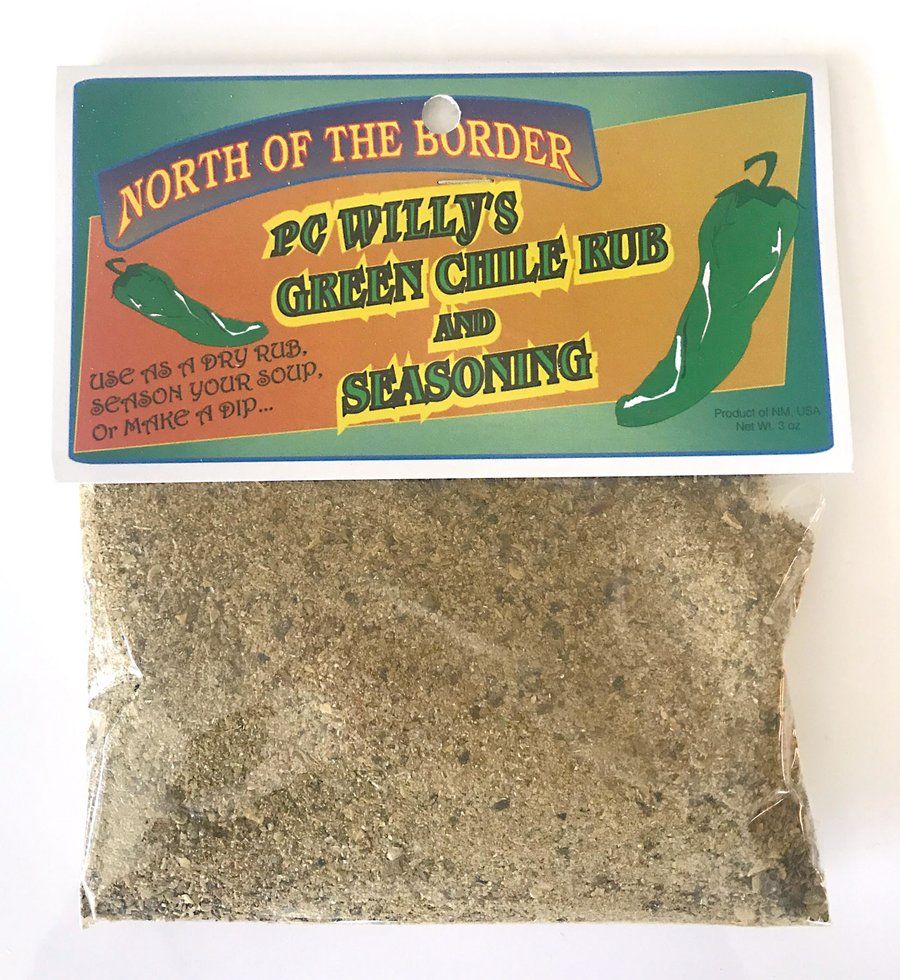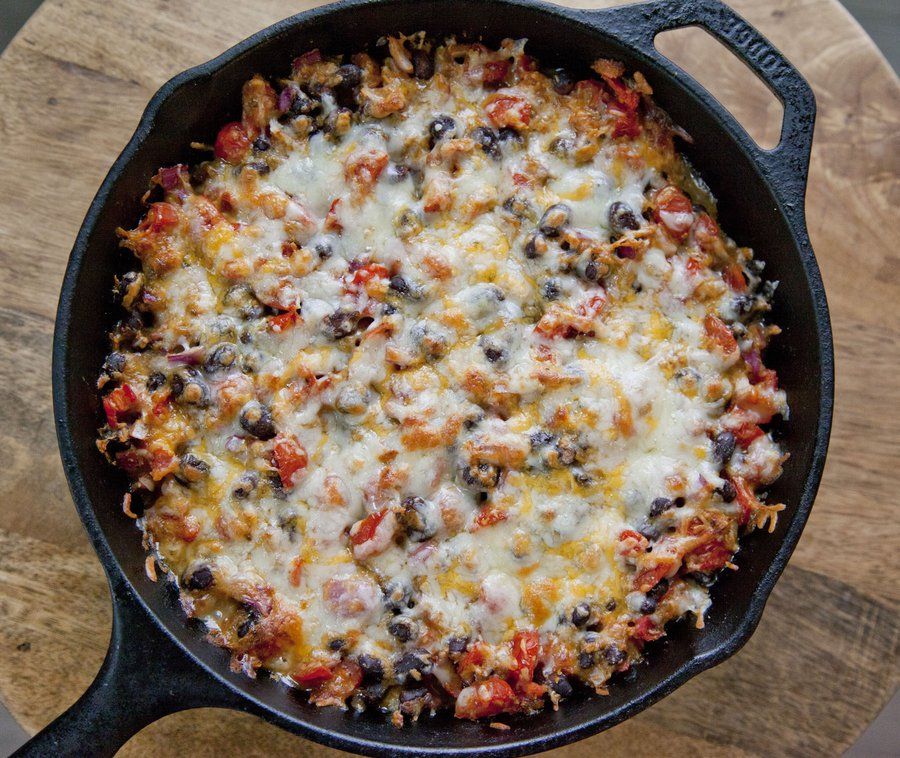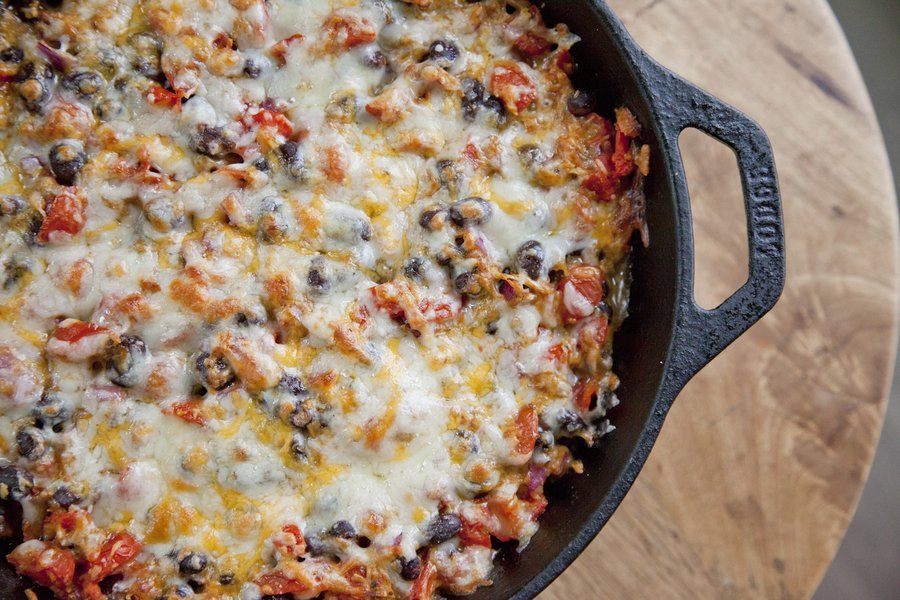 Skillet Nacho Dip
Prep Time
---
10 Minutes

Cook Time
---
15 Minutes

Total Time
---
25 Minutes

Yield
---
Serves 4

Ingredients
3 Cups Tomato (diced small - I used grape tomatoes)
1 Cup Red Onion (diced small)
1 15 oz Can Black Beans (drained and rinsed)
3 1/2 Cups Cheddar Cheese (shredded, divided)
7 tsps PC Willy's Seasoning
2 Garlic Cloves (minced)
---
Directions
Preheat your oven to 375. In a bowl combine all of your ingredients (leaving 1 cup of the cheese on the side, for later use). Mix the contents of the bowl together until fully incorporated and then pour into a 10" Cast Iron Skillet.
Smooth the contents of the skillet out into an even layer. Top evenly with the 1 cup of reserved cheese.
Bake in the oven for 13 minutes, then place the broiler on hi and cook about 2-3 more minutes (just to brown the cheese slightly). Serve hot with chips and sour cream.