As a chef, I am embarrassed to say that prior to a few months ago, I had never really gotten into the method of roasting a green bean. I have always taken the route of blanching my beans, but roasting is SO delicious! One of my favorite blanching green bean recipes can be found here. For this recipe, the texture and flavor you get from roasting your beans really makes this dish addictive!
So a few months ago, my dad's girlfriend made me this roasted string bean dish which I literally ate an entire pound of in one sitting. Her recipe did not call for shallots, it just happened to be something I added when I recreated it and found it to be the perfect addition to the flavor profile of this dish. There's something about the texture of the green bean after it's been roasted that you can't stop eating.
This is so easy to make, super quick, and something even kids will like (I am convinced you can put cheese on anything and children will this it's the second coming). Speaking of kids, it's also a great dish to prepare WITH your kiddos! The first job my mom gave me in the kitchen was to trim the green beans during the holidays. She would sit me down with a 4-pound bag of beans, and two bowls (one for the trimmed green beans, and one for the tips which would be discarded). I would sit in front of the TV and trim green beans and had felt like I really contributed to our dinner! I am all about getting the kids into the kitchen as early as possible – it's such a rewarding thing as a child to know you had a part in the food you're eating!
This dish is also a great side for your Thanksgiving table! Instead of the typical String Bean Casserole (which I admit, is deliciously unhealthy), this dish will add an element of health to an otherwise over indulgent meal of fat, carbs and protein.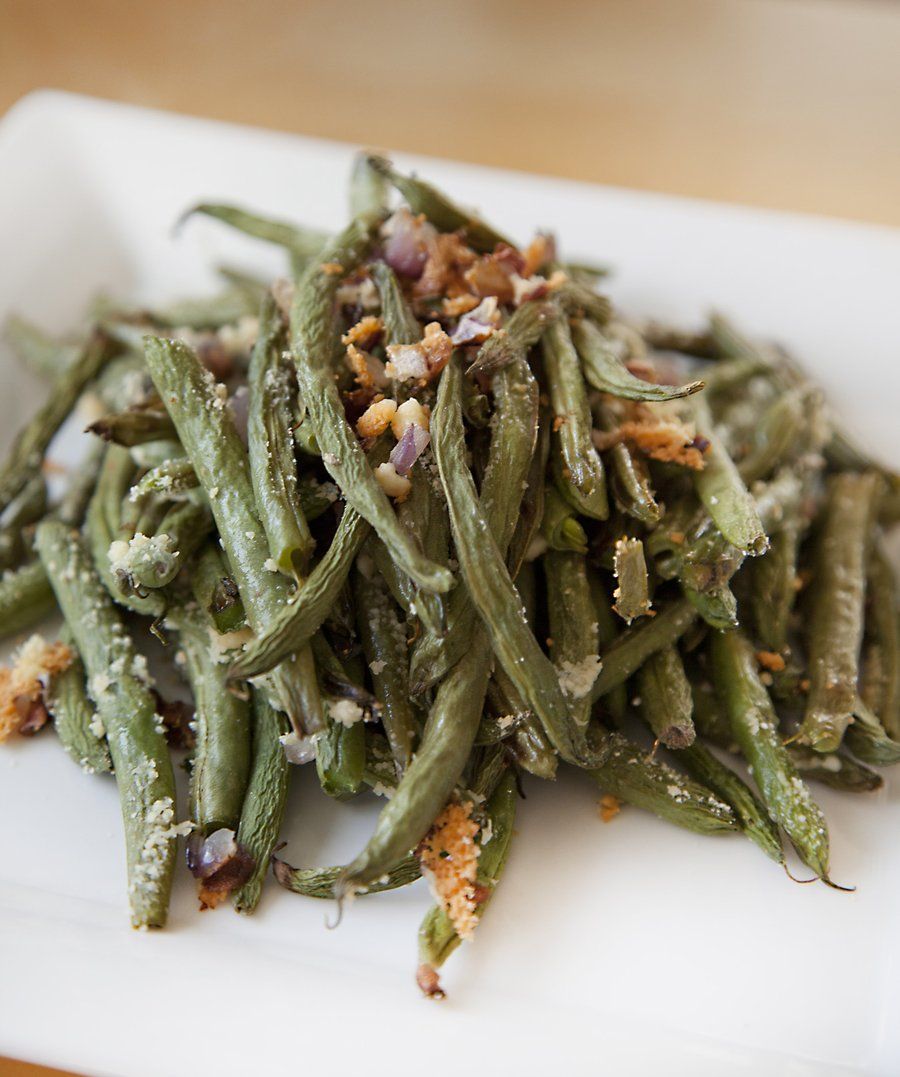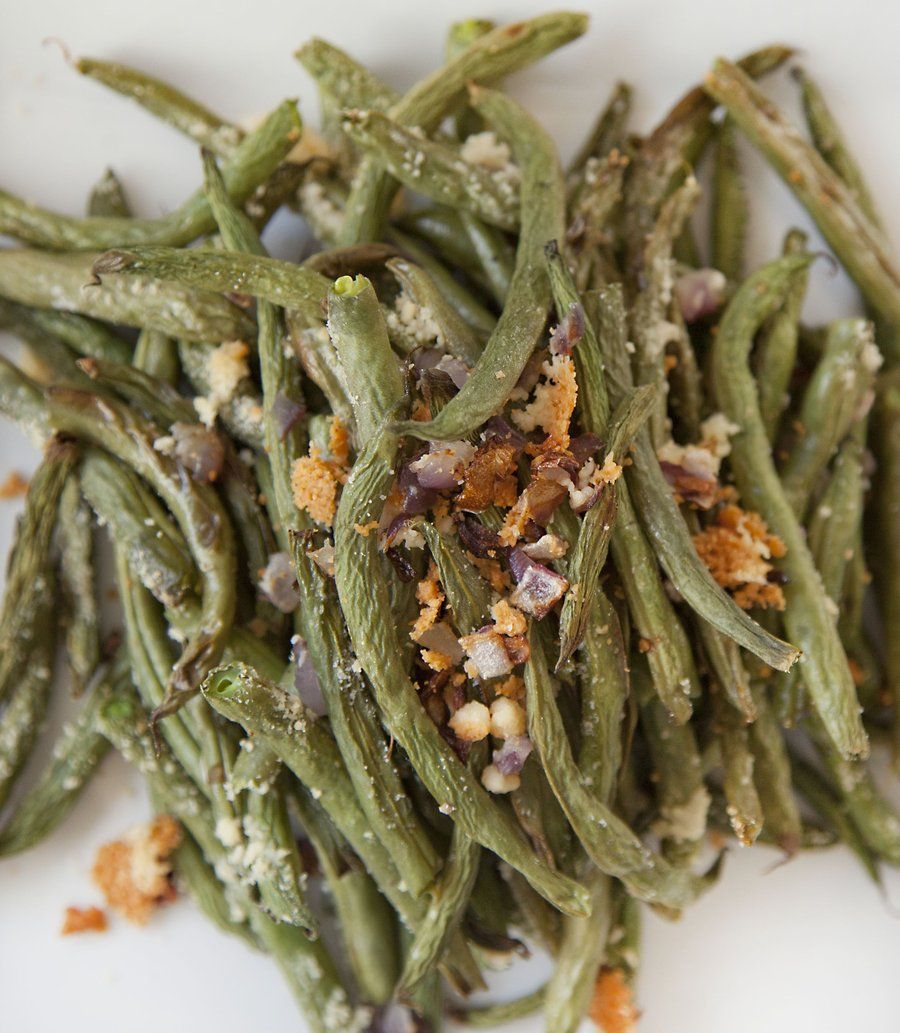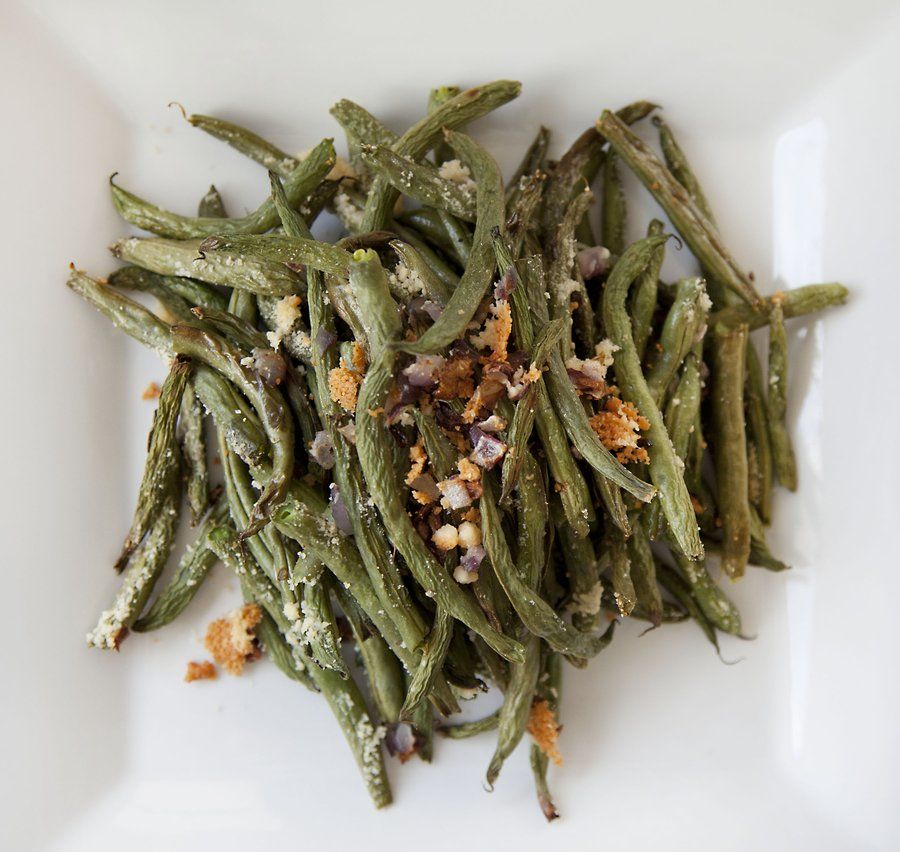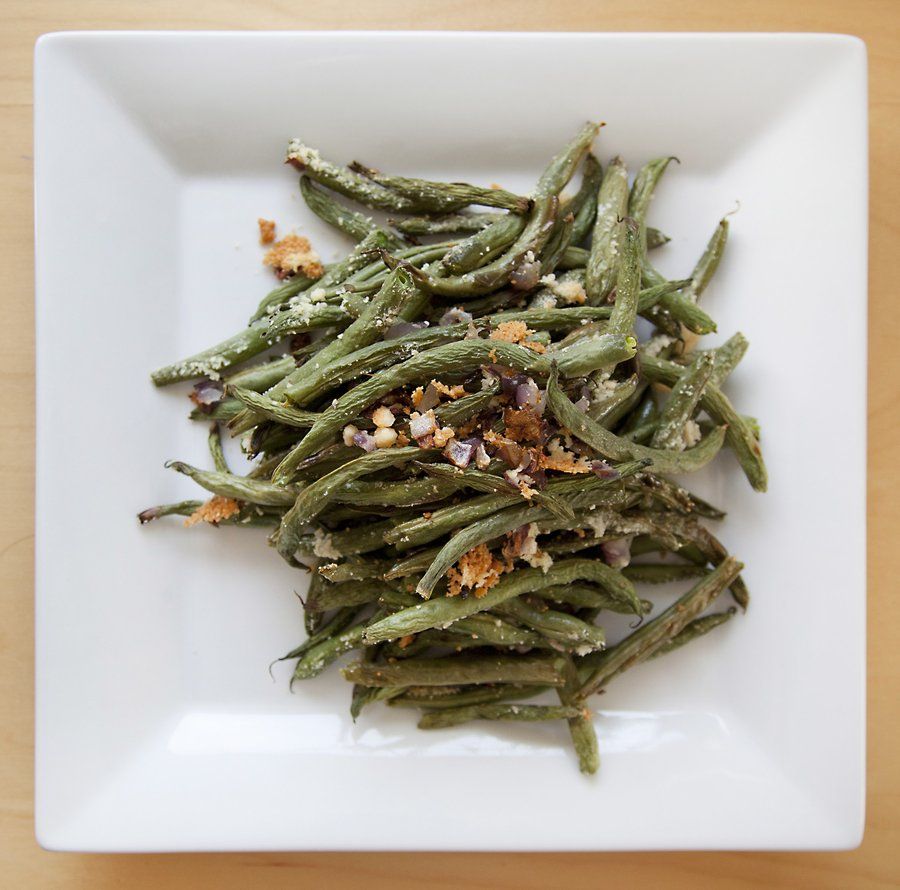 Oven Roasted Parmesan Green Beans
Prep Time
---
5 Minutes

Cook Time
---
30 Minutes

Total Time
---
35 Minutes

Yield
---
Serves 2-4

Ingredients
1 Pound Green Beans (trimmed)
2 tsps Olive Oil
1/4 Teaspoon Salt
1/4 Teaspoon Garlic Powder
1/4 Cup Shallot (diced small)
3 T Parmesan Cheese (grated)
---
Directions
Preheat your oven to 400 degrees. Line a large baking sheet with tin foil.
Lay down your green beans on the baking sheet. Drizzle with the Olive Oil, Salt, and Garlic Powder. Toss the beans together with your hands to ensure they're fully coated. Top the green beans with your diced shallot.
Bake in the oven for 15 minutes. Take out, toss the beans, and put back in the oven for another 10 minutes. Remove from the oven again, and place your broiler on High. Sprinkle the green beans with the parmesan cheese, and broil for about 5 minutes, or until the cheese starts to lightly brown. Serve hot.