I feel the need to preface this blog with a few notes….so bare with me…
1.     I realized after multiple times cooking and photographing Fettuccini Alfredo, it never really looks all that appetizing (when we all know in reality, it's literally one of the best foods ever invented). So I apologize in advanced for the photos because they're not my favorite, which is a shame because the recipe is INSANELY good.
2.     I am well aware this isn't exactly the healthiest thing to eat, but I never claimed to be a health chef so, there's that. Even people on diets have cheat days, and to that I say, MAKE THIS on your cheat day!
3.     I noted in the recipe that you could add cooked chicken to this dish (I highly recommend that!) For my chicken I just cooked two very large chicken breasts and seasoned them with salt, pepper, oregano and a little Parmesan cheese. Roast at 425 degrees for 30 minutes and then cut into bite sized pieces to toss into the pasta. Simple and a great addition to the meal (also a great way to stretch the meal into a larger portion)!
4.     Now that I read back these notes, there's really nothing else for me to embellish on…so just feast your eyes on this recipe, and definitely get into the kitchen ASAP to make it (and give me your thoughts!)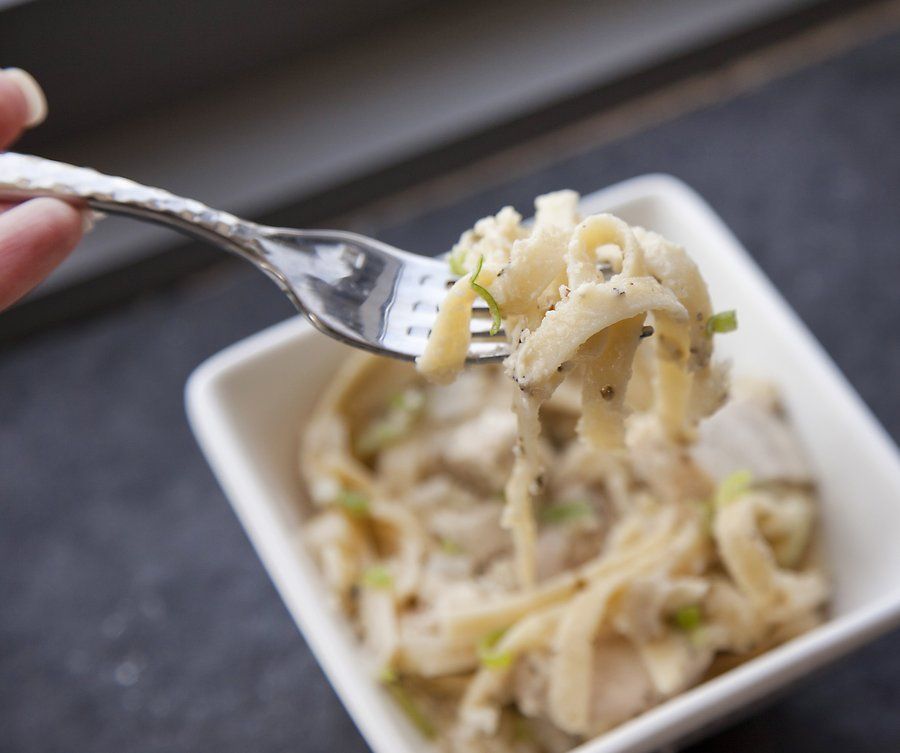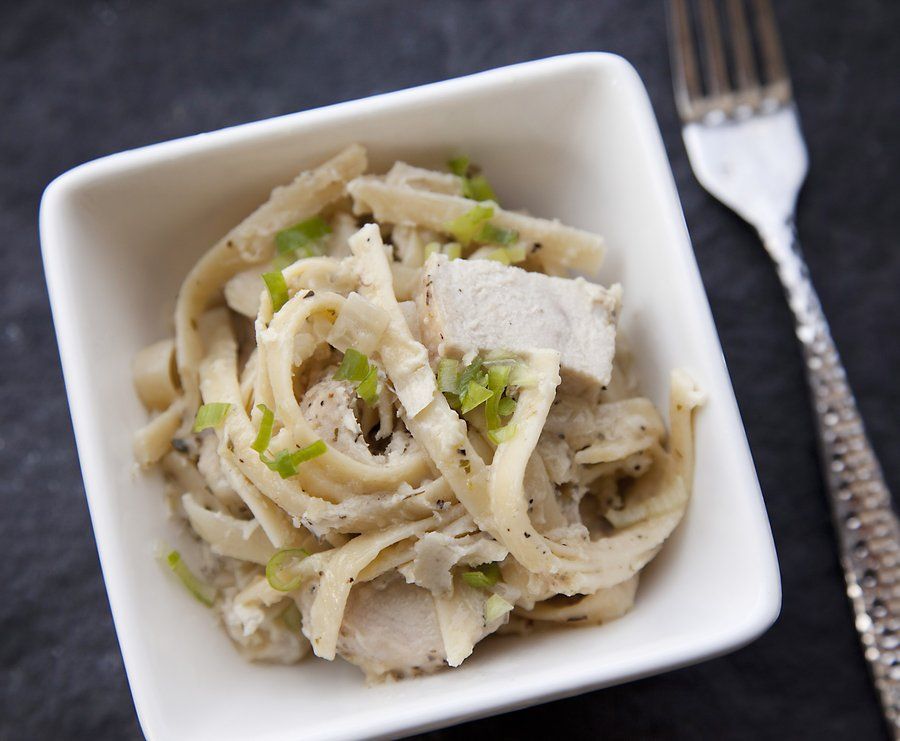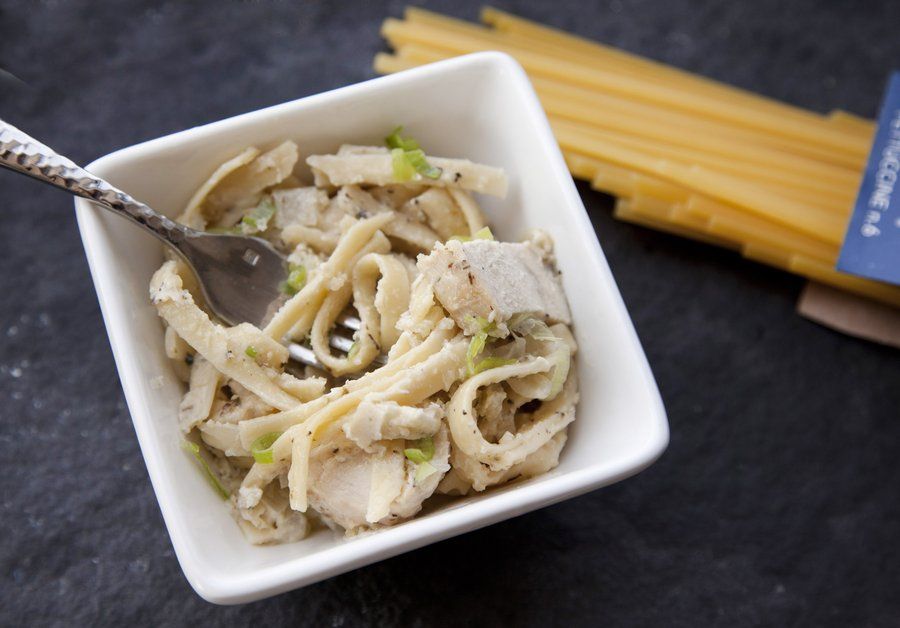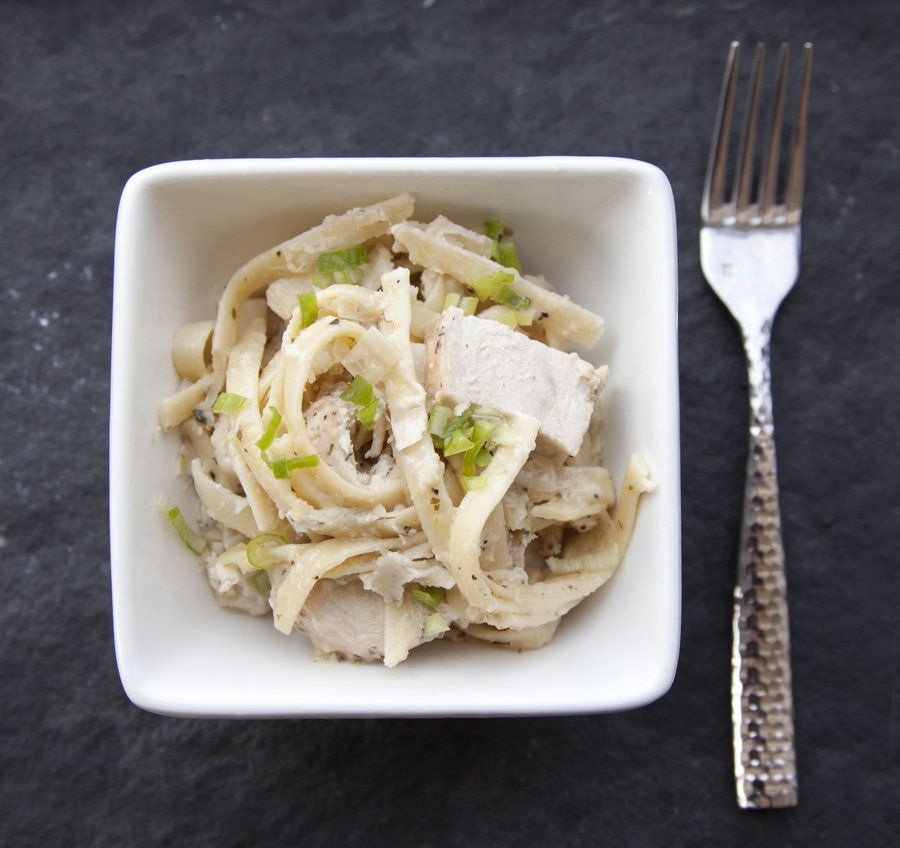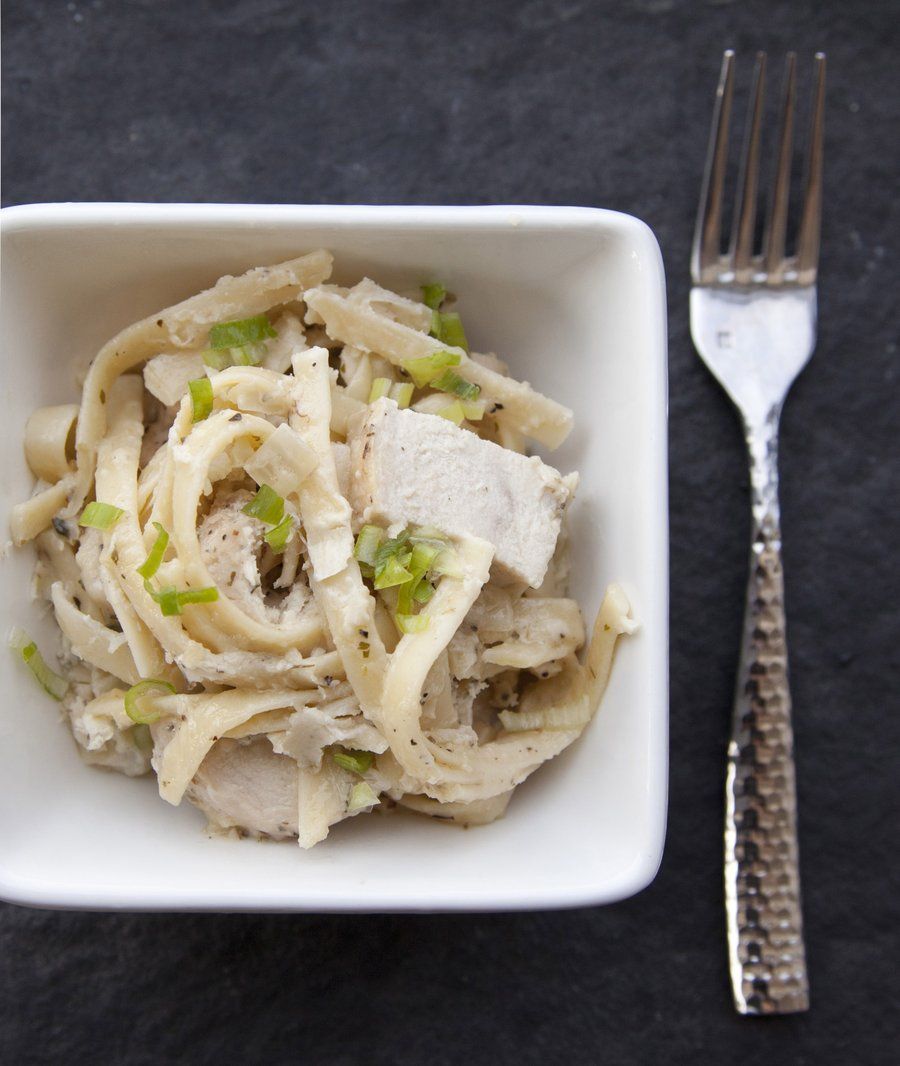 Fettuccini Alfredo
Prep Time
---
5 Minutes

Cook Time
---
20 Minutes

Total Time
---
25 Minutes

Yield
---
Serves 4

Ingredients
1 Pound Fettuccini
1 Stick Unsalted Butter (room temperature)
1 Cup Onion (diced small)
3 Garlic Cloves (minced)
1 Teaspoon Black Pepper
1 Pint Heavy Cream
1/2 Cup Parmesan Cheese (grated)
1/2 Cup Pecorino Romano (grated)
2 tsps Oregano
Salt (to taste)
3 Cups Cooked Chicken (cut into bite sized pieces - optional)
---
Directions
Cook the Fettuccini in a large pot of salted water the way the package states to cook.
While your fettuccini is cooking, prepare the sauce. In a non-metal, non-stick sauce pan, add your butter, onion, garlic, & pepper and cook on a low simmer for about 5-10 minutes. You want the onion to be soft but you don't want any color on the onion or the butter. Once the onion is soft, add in your heavy cream, cheese and oregano.
Bring the sauce to a little simmer, stirring constantly - don't boil! Once your sauce is nice and hot and fully incorporated season with salt, if needed. Now you're ready to add the sauce to the pasta
Drain your pasta and put it back in the pot you cooked it in. Add your sauce to the fettuccini and toss together with tongs. You can serve this with our without chicken. If you choose to add in chicken, add it in when you add the sauce and toss together.