My favorite genre of food to eat and make is what I refer to as "Elevated Bar Food". Taking classics like burgers, wings, dips and adding a somewhat chef-y element to them.
I have blogged my Chicken Nachos before and they have been one of my most popular recipes on Urban Cookery, so now, I give you a beef version that will rock your palate. The Chicken Nachos were made with chicken that was slow cooked and then shredded and added on top of nachos with some fresh tomatoes and scallions....I wanted to take the same "slow cooked" approach with my Beef Nachos by slow cooking the beef almost as you would a chili (just not as liquidy since you'd be putting them on top of nachos and you don't want Nacho soup).
I did a recent poll on Facebook, asking friends/family which they would prefer to see the recipe for: Loaded Nachos or a Cheetos Crunchwrap? And the nachos won by a landslide. It's not surprising, what isn't there to love about a plate of nachos topped with all the goodies like spicy jalapenos, beans, melt-y cheese, and a mound of cool sour cream? The answer is nothing. There is nothing better than chowing down on a massive plate of nachos while hanging out with friends, or at a party, or better yet, for football season (Super bowl is but a few weeks away people!)
If you'd like to make this recipe "healthier" or if you're not a fan of red meat, you can substitute out my ground beef for ground chicken or turkey…or to make it lean with a red meat, try buffalo meat!
Enjoy!
**NOTE**
In my recipe, I call for 3 Tablespoons of "PC Willy's Seasoning" (photo below). I am OBSESSED with this seasoning that my hubby brought back from New Mexico a few years ago. I NEVER use pre-mixed seasonings except for this one – and to me it's a must for these nachos. Do yourself a favor, and order a packet here to try it out….you won't be disappointed…..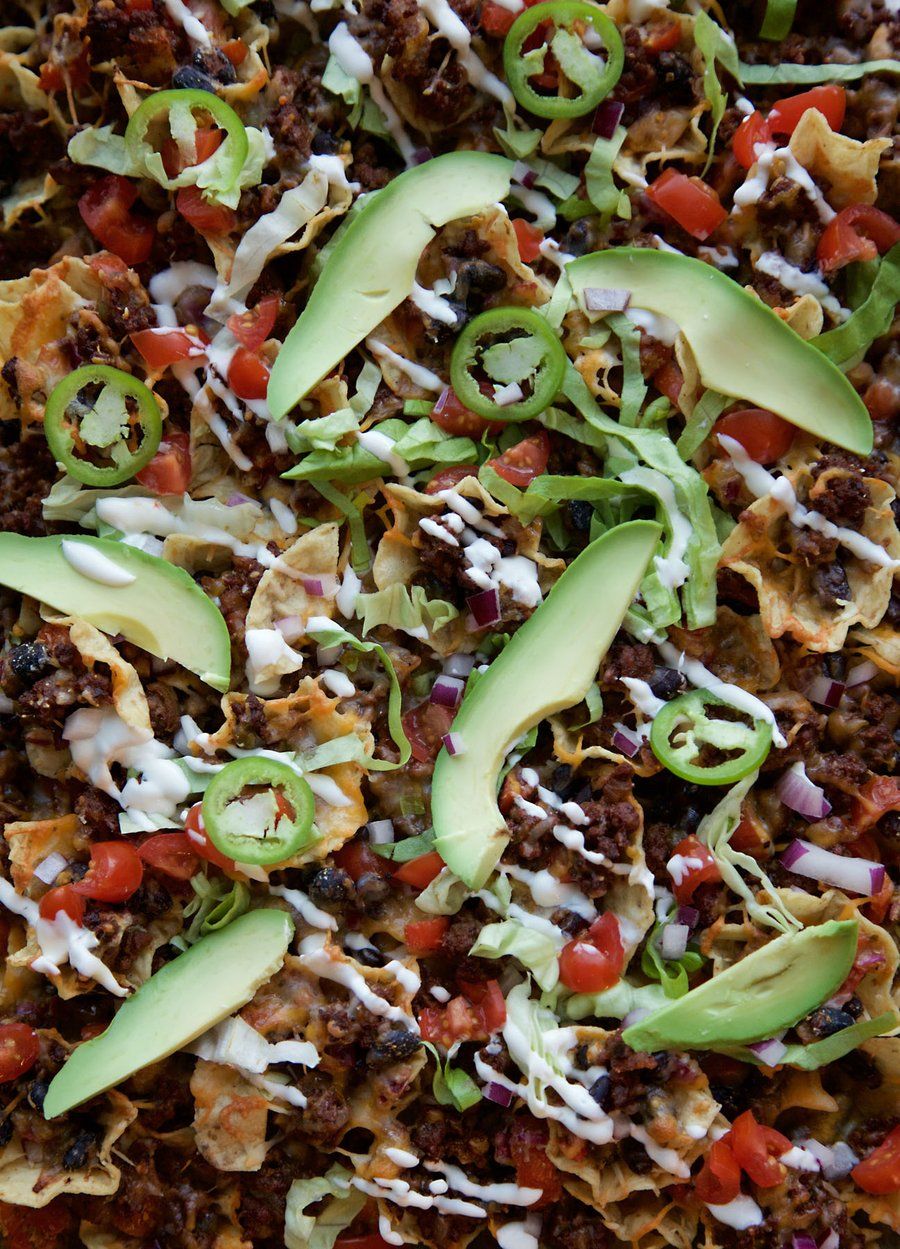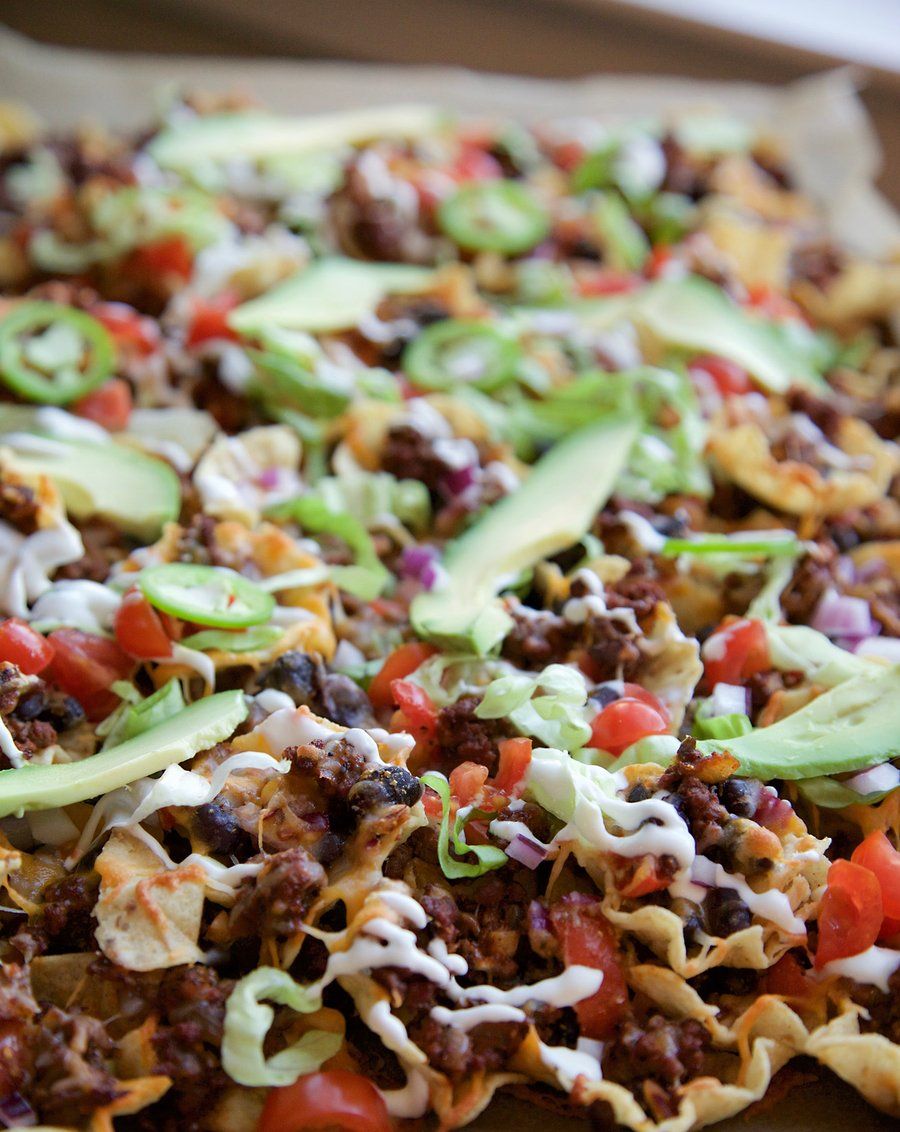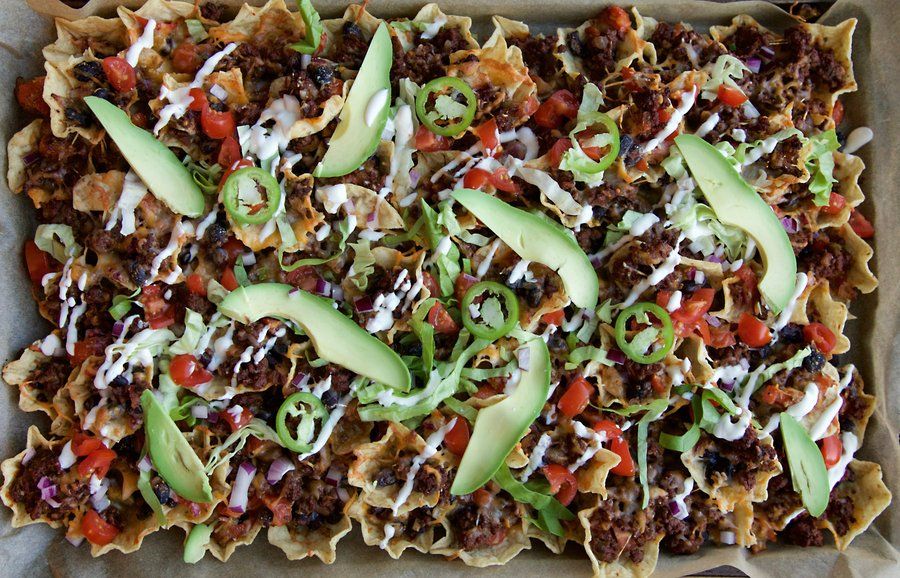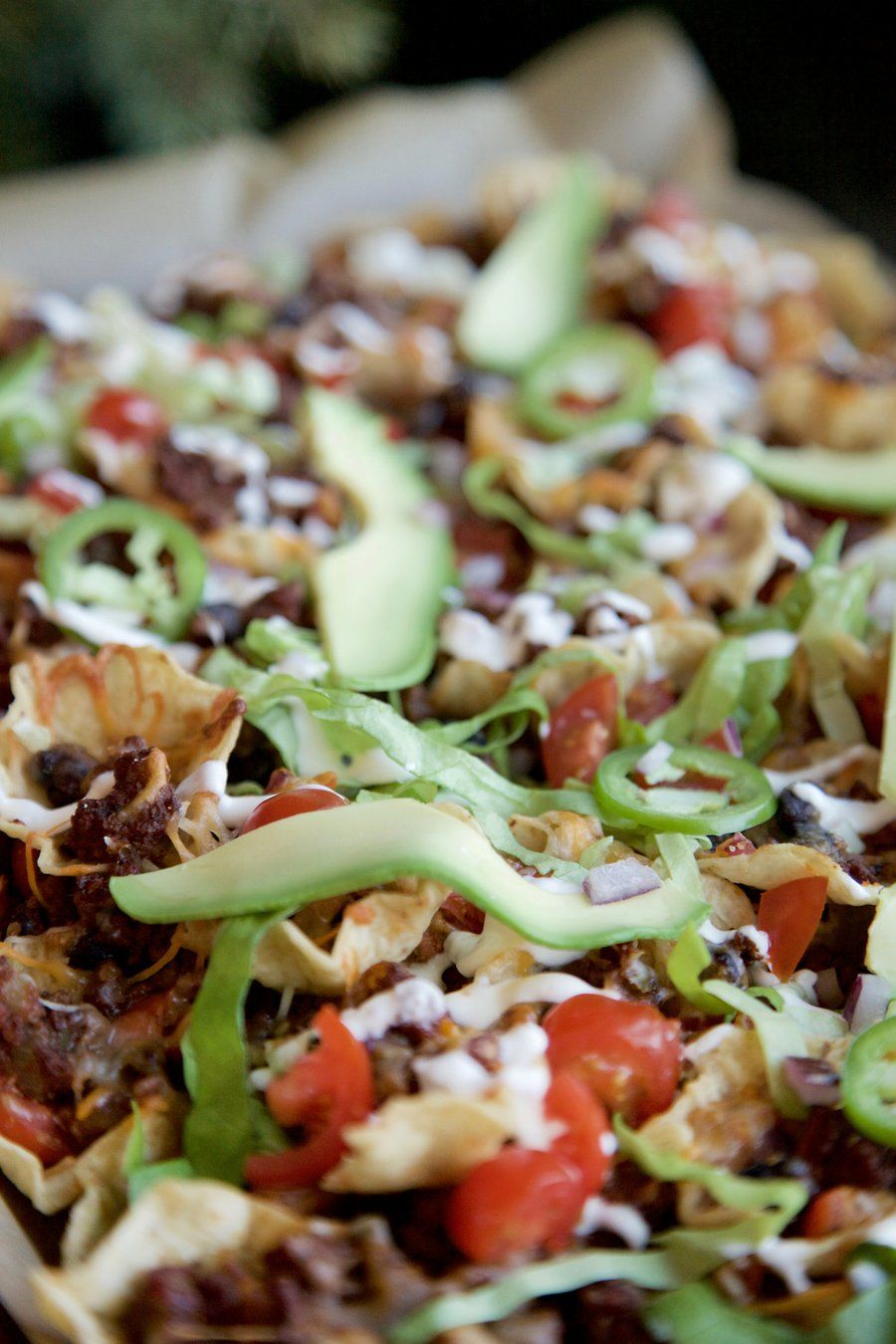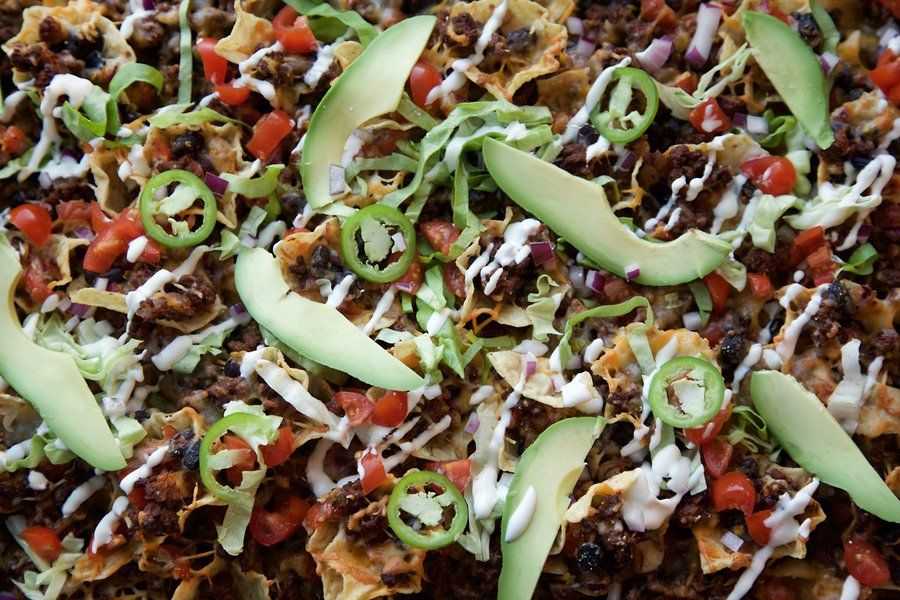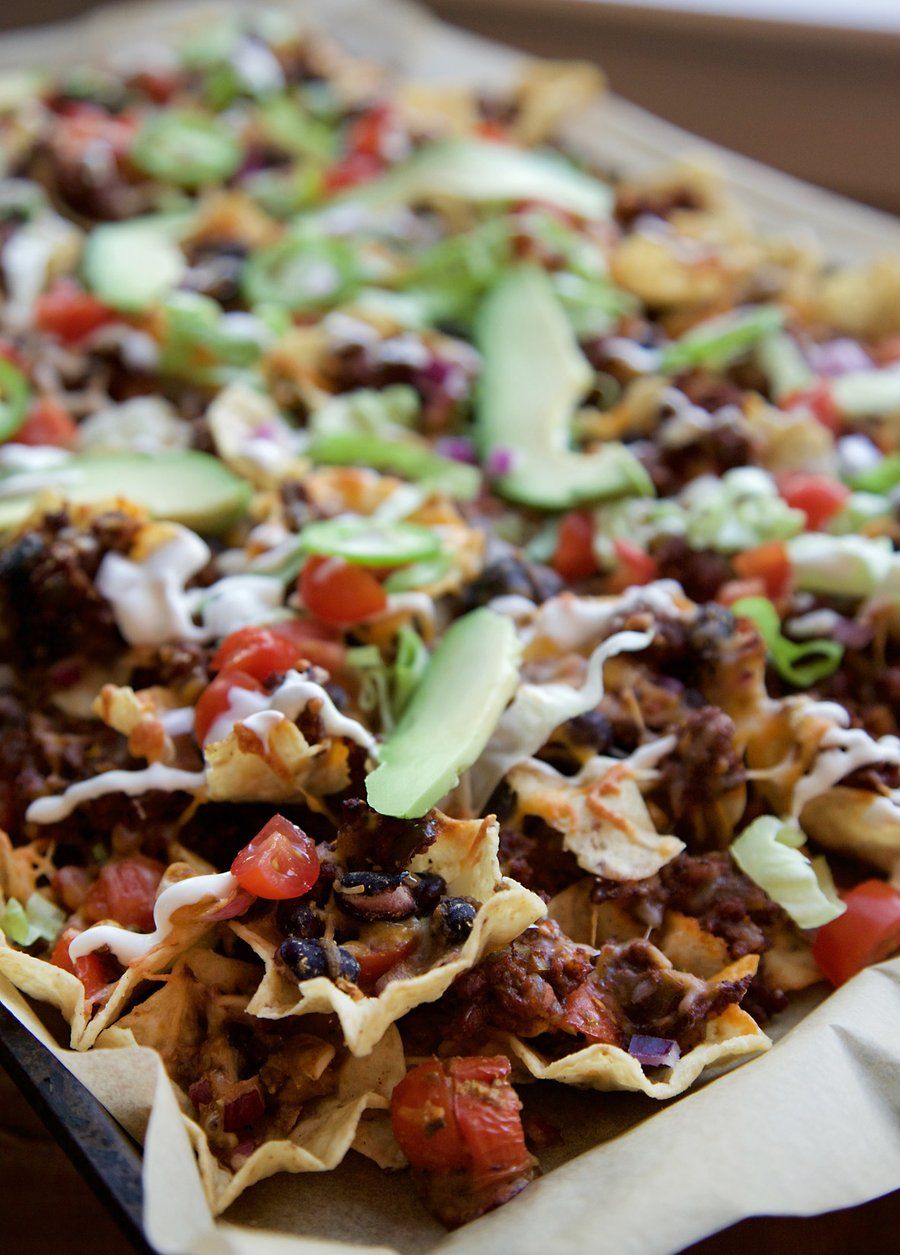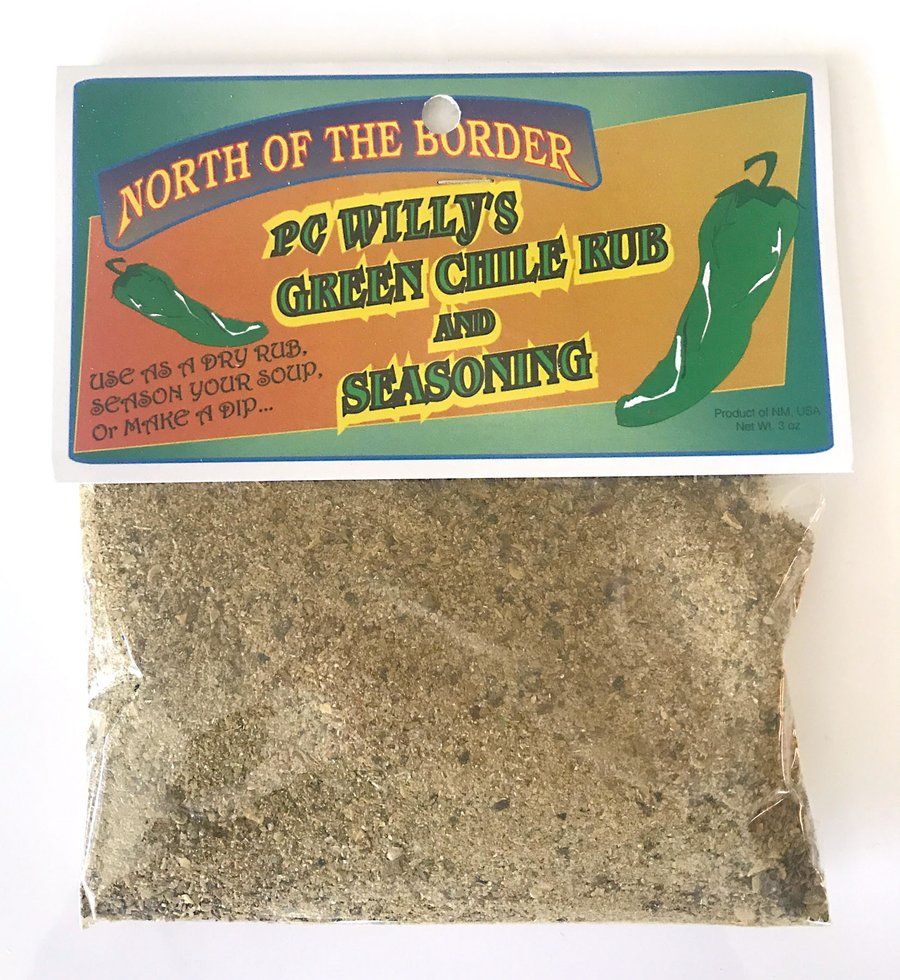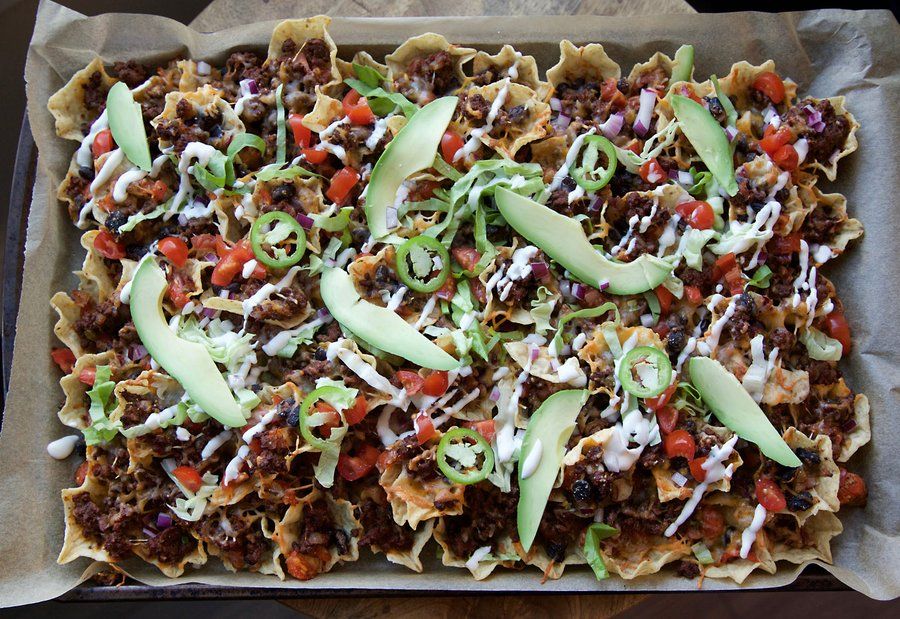 Loaded Beef Nachos
Prep Time
---
15 Minutes

Cook Time
---
1 Hour 15 Minutes

Total Time
---
2 Hour 30 Minutes

Yield
---
Serves 4-6

Ingredients
3/4 Pound Ground Beef (80/20)
3/4 Cup Onion (diced small)
1/4 Cup Jalapeno (seeds removed, minced)
3 Garlic Cloves (minced)
1/4 Cup Red Wine
2 T Tomato Paste
1 Tablespoon Dried Oregano
1 Tablespoon Chili Powder
2 Cups Tomato (diced small)
3/4 Cup Red Onion
1 15 oz Can Black Beans (drained and rinsed)
2 1/2 Cups Cheddar Cheese (shredded, divided)
1 Bag Tortilla Chips (scoops)
3 T PC Willy's Seasoning
Sour Cream (for serving)
1 Avocado (sliced thin, for serving)
Boston/Bibb Lettuce (shredded, for serving)
---
Directions
In a medium sized pot, add your beef and cook over a medium heat, breaking up with a spoon until cooked through (about 5 minutes). Remove the beef with a slotted spoon and put in a bowl for later use. With the meat's grease still in the pot, over a medium heat, add your onion and jalapeno. Cook for 5 minutes stirring frequently until soft.
At this point, add in your garlic and red wine and cook about 3 minutes until the wine has evaporated (again, stirring frequently). Add in your tomato paste and cook about 3 more minutes (stirring). Now add your beef back in, along with the oregano, chili powder and 1/2 cup of water. Bring to a boil and then reduce the heat to low - simmering for about 45 minutes (stir frequently and add more water if it gets too dry).
After about 45 minutes, taste and season the beef with salt and pepper. Remove from heat.
(While the beef is cooking): In a large bowl, combine your tomato, red onion, black beans, 1.5 cups of your cheddar and your PC Willy's seasoning.
Line a large baking sheet with foil or parchment paper. On the baking sheet, place a layer of tortilla chips, and top with the both beef mixture and the bean mixture. Add another layer of tortilla chips and top with the rest of the beef and bean mixtures (use as many tortilla chips as it takes to go through all of your toppings). Top the entire nacho mound with the remaining cheddar cheese.
Bake the nachos in a 375 degree oven for 13-15 minutes (once the cheese has melted). Serve hot with sour cream, avocado, and shredded lettuce!