I am always looking for good vegetarian dishes to add to my blog because sometimes it can seem as if all I blog are meat-centric dishes (probably because I am a total carnivore and love cooking/eating meat for any and all meals of the day).
Usually most of my menu planning revolves around what I have in the house, what I need to use up before it goes bad, and/or what my body is craving. The combination of the week's record breaking cold weather, and a huge block of gruyere cheese that I needed to polish off in my fridge, led me to last night's side dish of Baked Cauliflower Gratin. Normally I would make this dish with a fresh head of cauliflower (which you can do), but I didn't want to go to the store in the aforementioned cold weather, so I dug around in my freezer and found some frozen cauliflower florets (win!).
I paired this side dish last night with a super tasty Filet Mignon and Sautéed Mushrooms, and it was truly the perfect compliment. I admit, usually when I make steak, I automatically make a potato side dish (mashed potatoes, French fries, etc) but with the Cauliflower Gratin, I didn't even miss my good friend the potato (don't tell him that though). Then again, anything slathered in a Cheesy Mornay Sauce is beyond tasty.
For those wondering what is this Mornay Sauce you speak of, Sara? A Mornay Sauce is a classic Béchamel sauce (a white roux mixed with milk until thick) but at the end of making the Béchamel, you add in cheese (typically Gruyere and Parmesan, or something of the like). It's one of the first sauces you learn in culinary school, and one of the most decadent, if you ask me. This sauce can also be used in Mac and Cheese, Potato Gratin, on top of veggies, or wherever you deem a cheese sauce applicable.
Enjoy!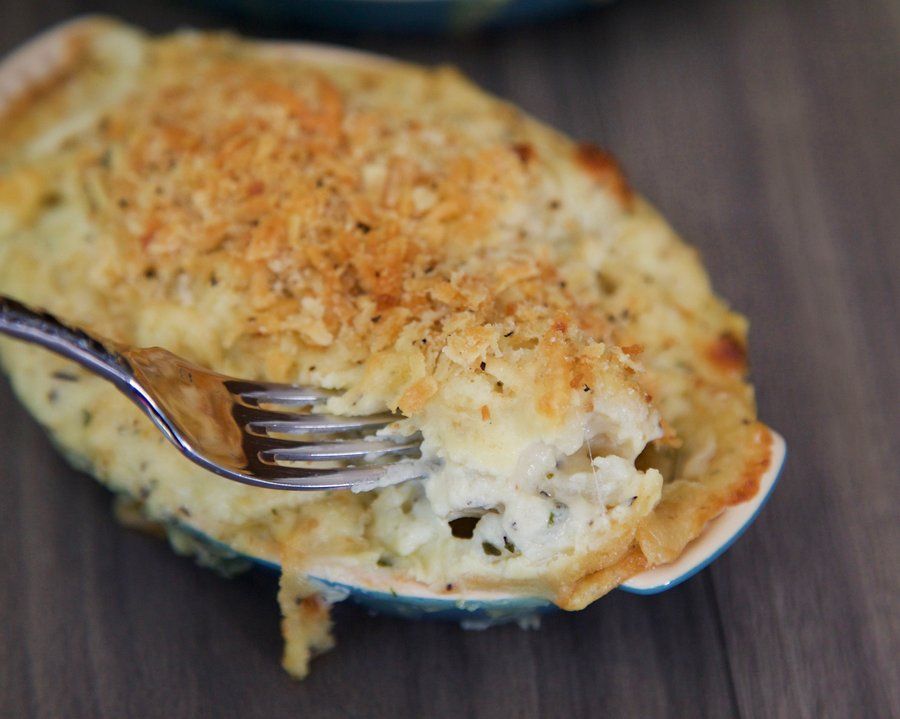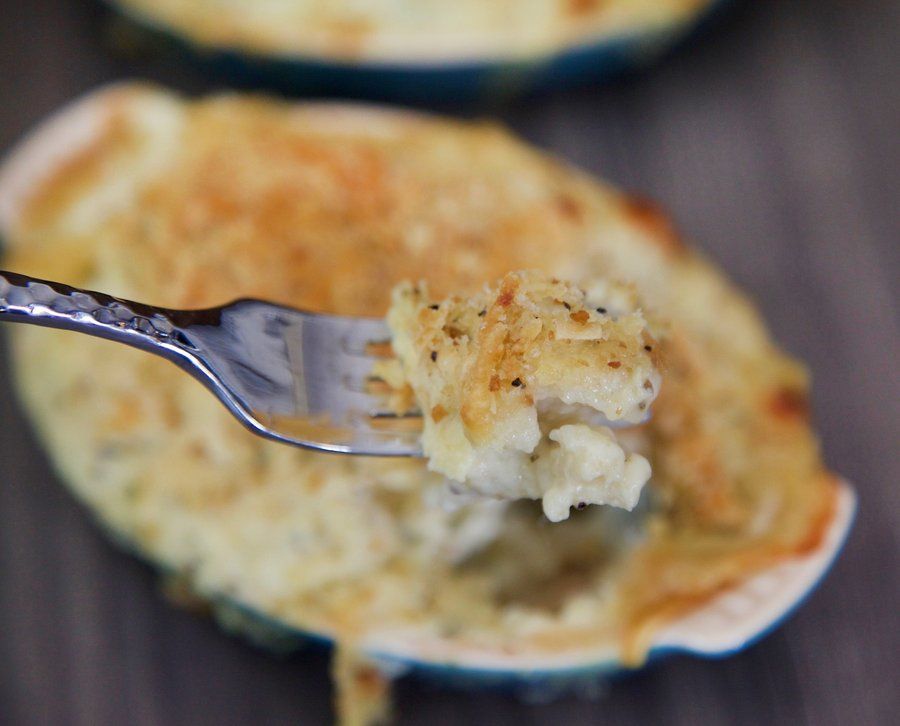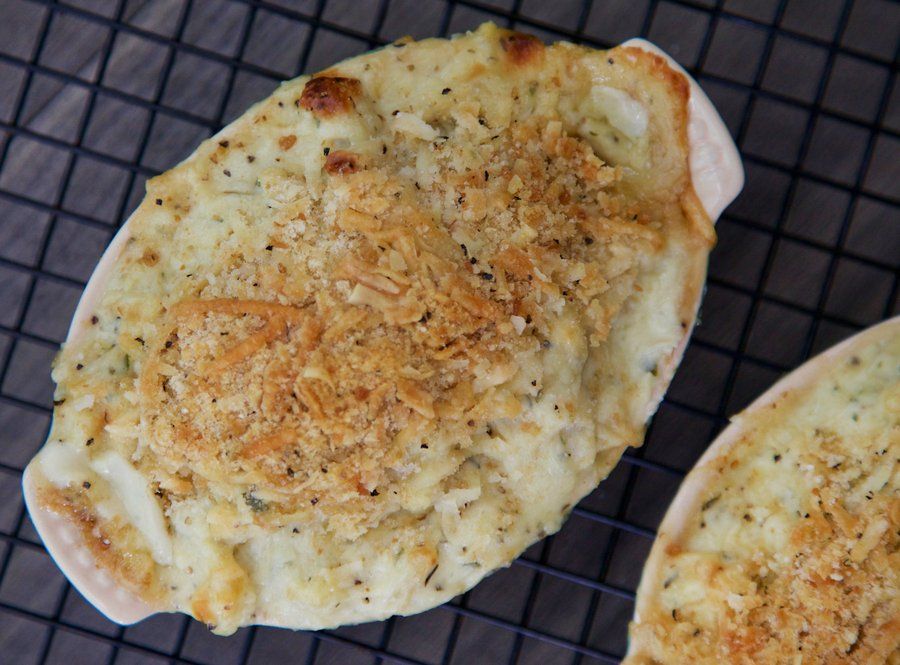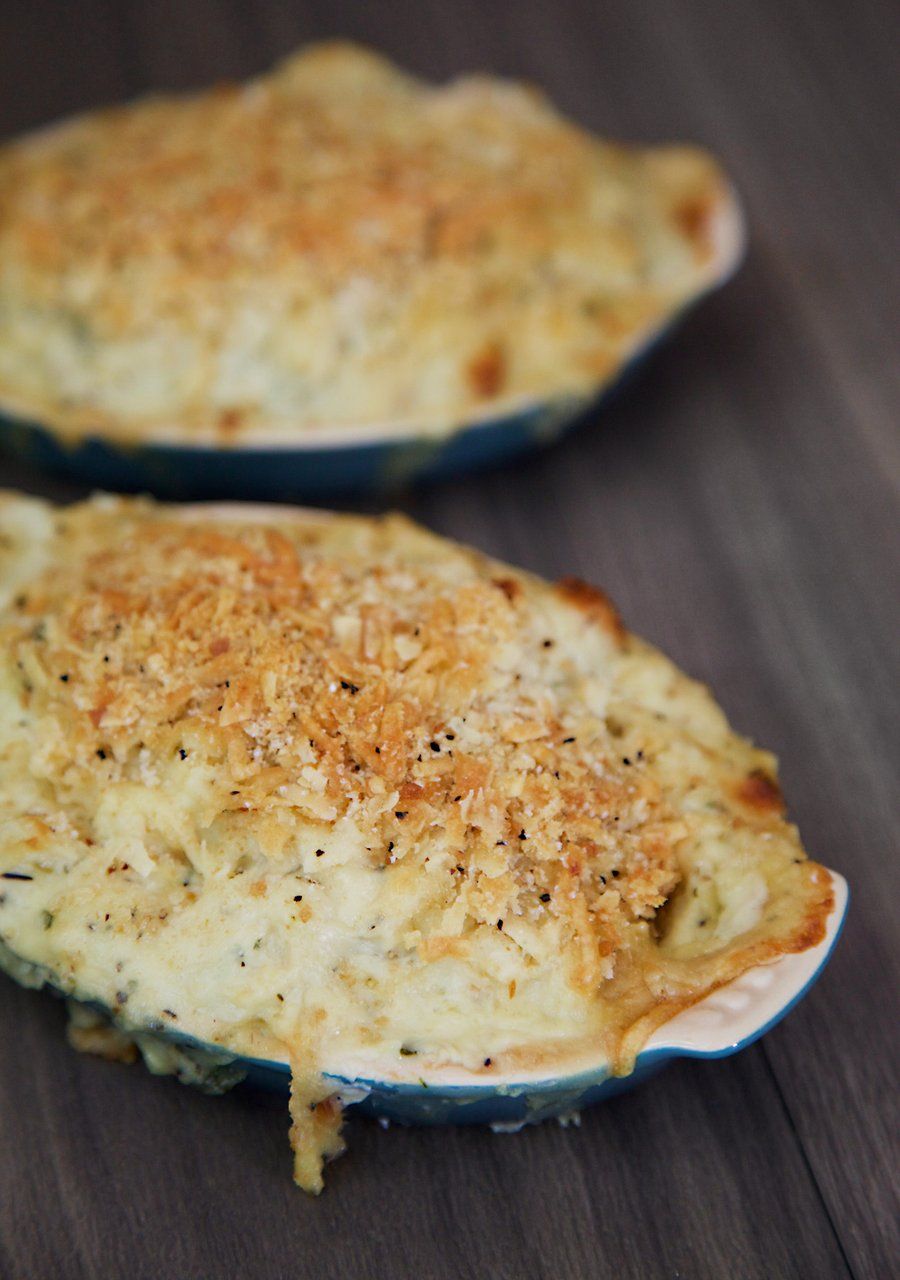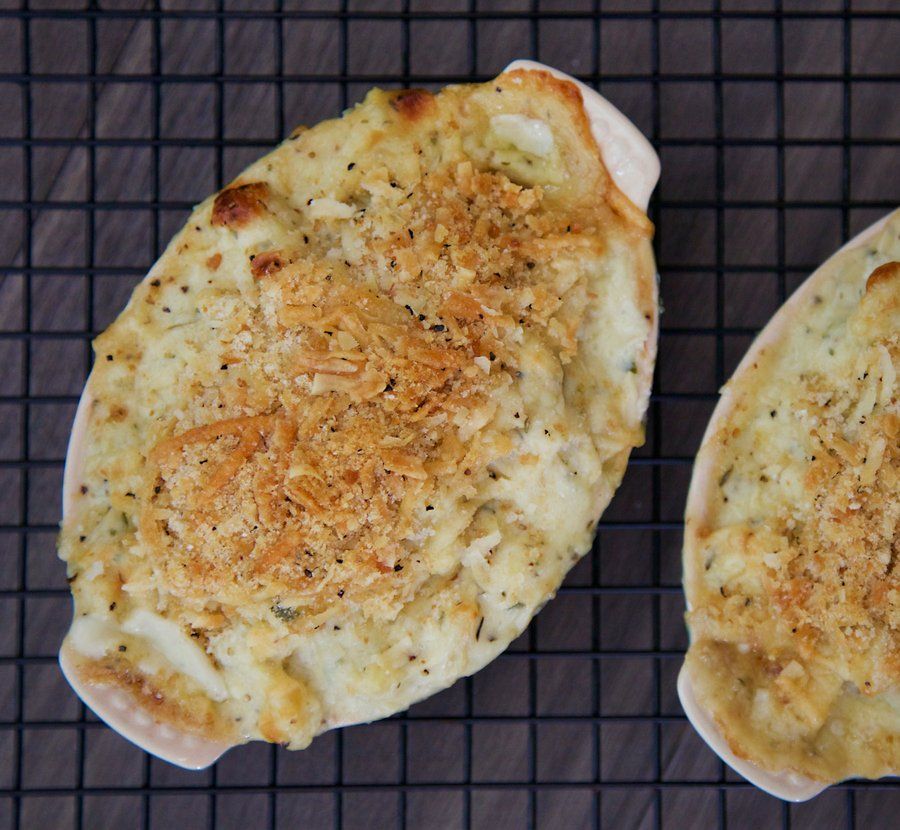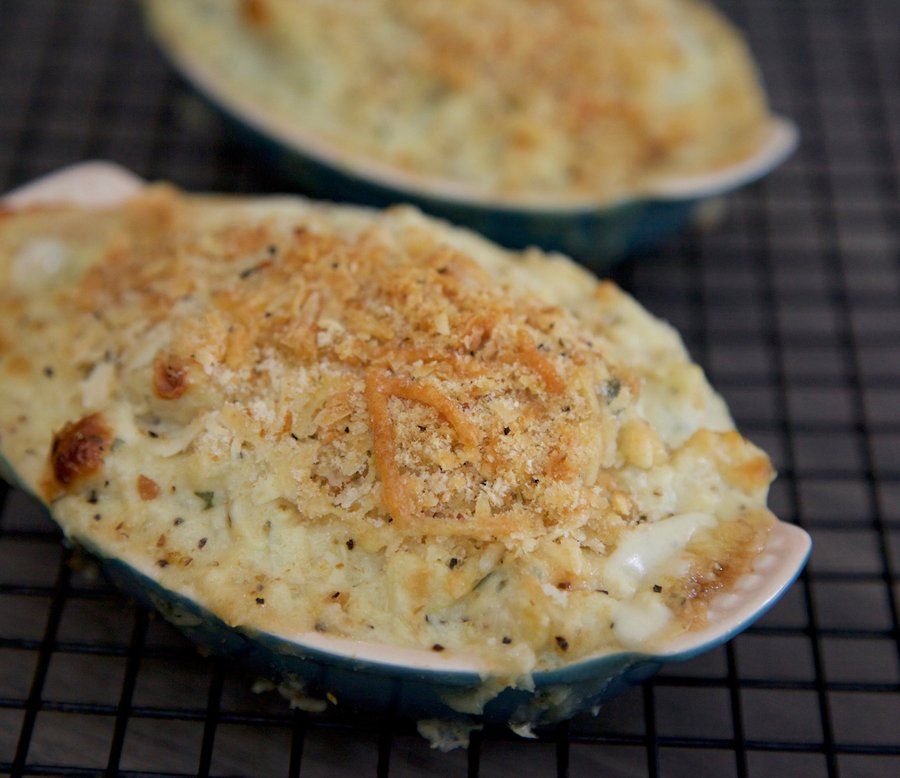 Baked Cauliflower Gratin
Prep Time
---
2 Minutes

Cook Time
---
40 Minutes

Total Time
---
42 Minutes

Yield
---
Serves 4

Ingredients
24 oz Frozen Cauliflower Florets
4 T Butter
2 Garlic Cloves (minced)
10 Sage Leaves (minced)
1 Teaspoon Dried Thyme
1 1/2 tsps Black Pepper (divided)
3 T All Purpose Flour
2 Cups Whole Milk
2 Cups Gruyere (shredded, divided)
1/4 Cup Pecorino Romano (grated)
1/4 Cup Breadcrumbs
---
Directions
Cook your frozen cauliflower as stated on the package (mine was microwavable in the bag for 4 minutes). Set aside.
In a medium sized pot over a medium flame, add your butter. Once the butter has melted add in your garlic, sage, thyme, and 1 teaspoon of your pepper. Cook for 2 minutes stirring frequently. At this point, add in your flour and stir together to make a roux. Cook over a medium heat for 1-2 minutes (you don't want any color on your roux since you're making a béchamel sauce).
Slowly pour in your milk, and whisk constantly, until all your milk has been poured in, and there are no lumps. Bring the milk to a boil and cook for about 1-2 minutes, all while continuing to whisk, until the sauce thickens. At this point, turn off the heat and add in 1.5 cups of your Gruyere Cheese. Whisk until the cheese is incorporated and you have a completely smooth sauce. Allow to cool a bit - then season generously with salt.
Add your cauliflower florets into the pot with your cheese sauce, and stir until combined completely. Taste a bite of cauliflower and season with salt if needed (most frozen veggies are super bland and need a serious amount of salt!).
Preheat your oven to 350 degrees. Pour your gratin into 1 large baking dish or 4 individual gratin dishes. In a small bowl, combine the rest of your gruyere, the Pecorino Romano, breadcrumbs and the remaining 1/2 teaspoon of black pepper - stir together to combine. Top your gratin evenly with this mixture.
Bake in the oven for 25-30 minutes (until the top started to brown). Serve hot.