I will preface this blog post saying that this probably isn't one of my more highbrow recipes, but that's what I love most about it. There are two fast food places I hold in high regard: White Castle and Taco Bell. Both are probably equally as disgusting but for some reason, those two are the only two I will ever give the time of day to.
I went to college at NYU, and both my sophomore and junior years my dorm was on Union Square which was equidistant to the bars and to the closest (and cleanest) NYC Taco Bell. And like most things in NYC, this Taco Bell was open til all hours of the night which was conducive to post-bar late night food and more specifically, late night Crunchwraps….my go-to (I also highly respect the Chalupa which I should attempt to recreate in time) .
I have blogged Crunchwraps before – both the Classic Taco Bell Crunchwrap and my Cuban Sandwich Crunchwrap…but last night I had the bizarre inspiration to put Cheetos on my Crunchwrap to put the Crunch in the CRUNCHwrap.
I can't even remember the last time I ate a Cheeto…it was probably when my age was in single digits, but let me tell you, they're as good as I remember them….in fact, they're hands down, the best part of this crunchwrap.
In the recipe I call for 1 bag of Cheetos….you won't need nearly even half the bag to make this recipe, but you will most likely eat the entire bag just as a snack…plus I wound up adding more Cheetos to each bite I took from the crunchwrap because they were really the highlight of each bite.
Enjoy!
**NOTE: The Cheetos I used were the Crunchy Cheetos (photo below) -- this is imperative!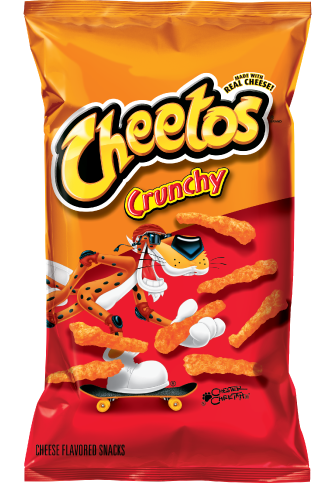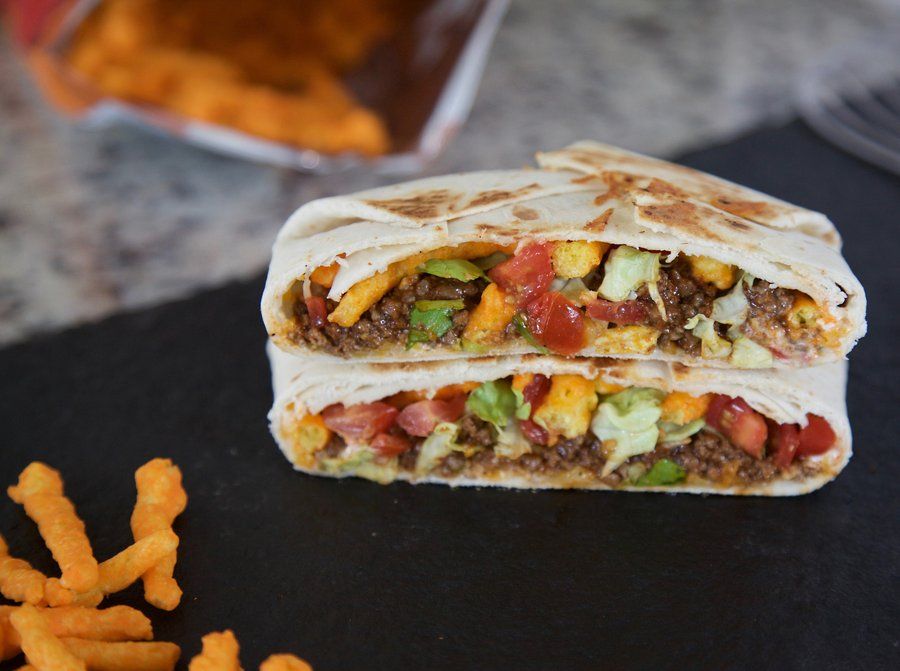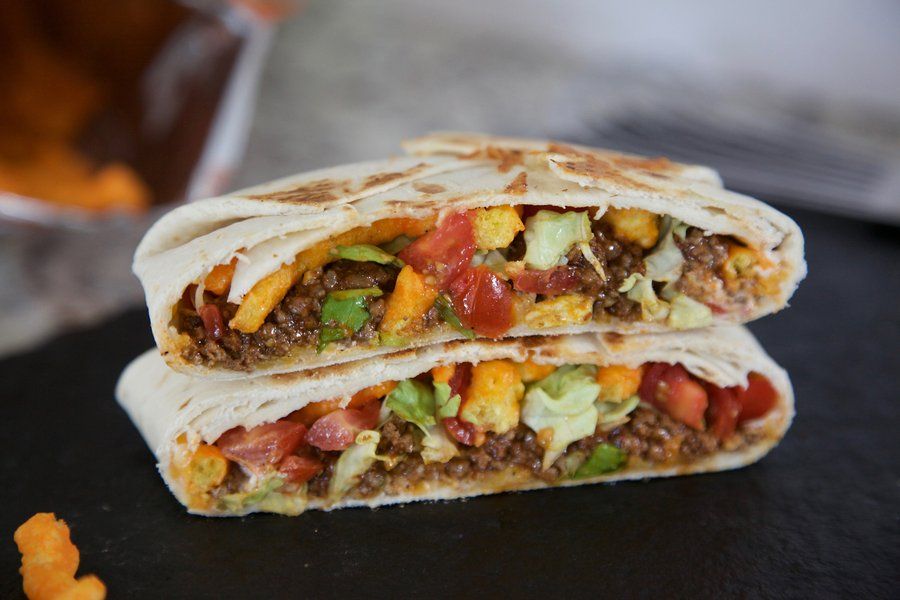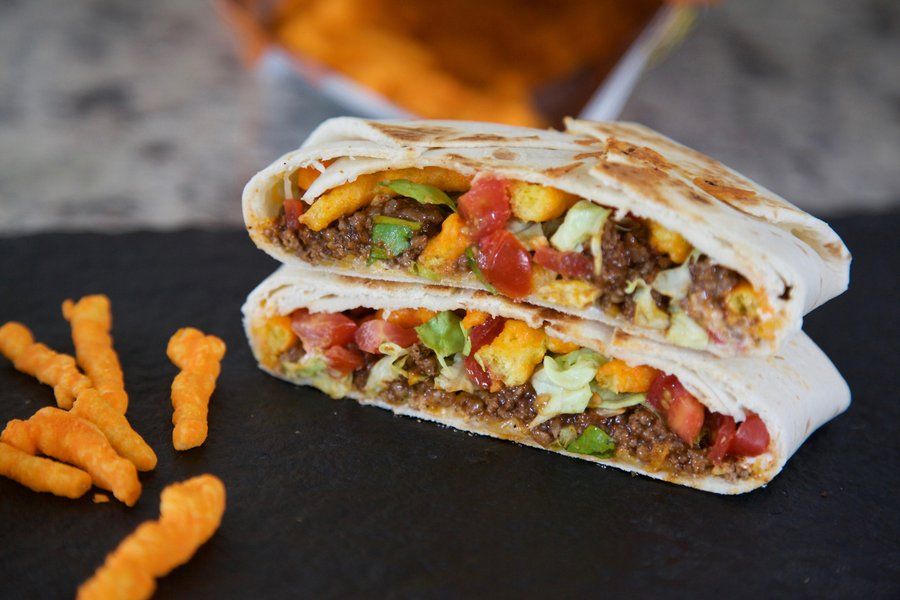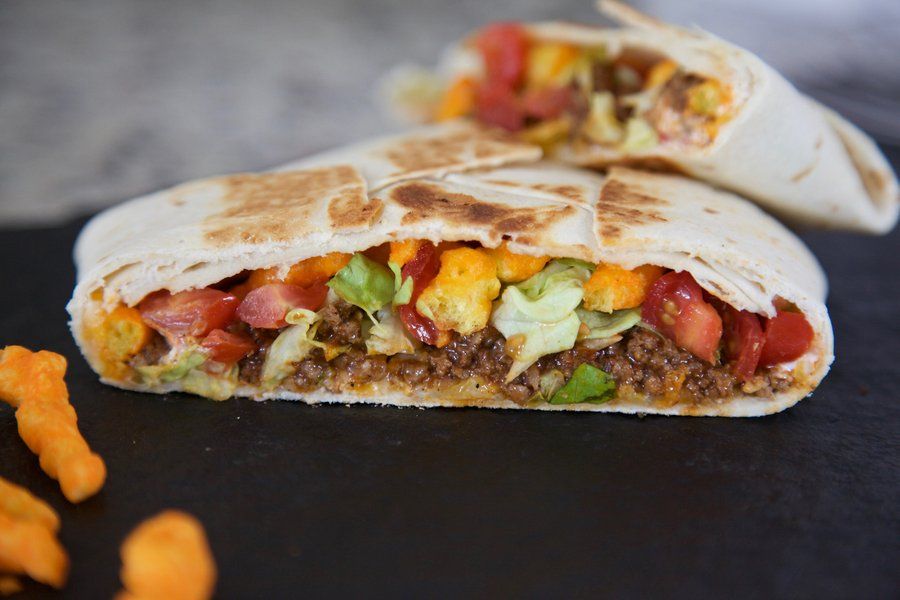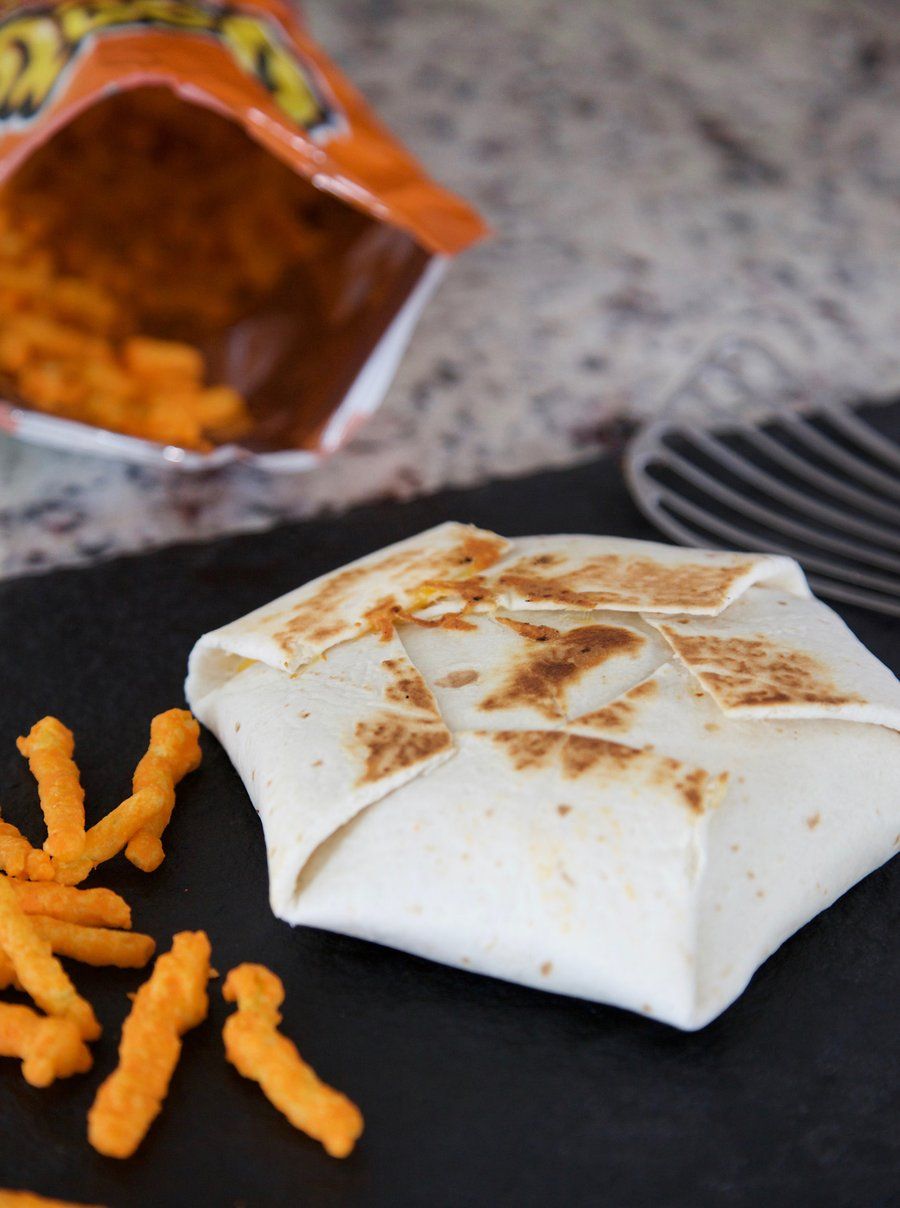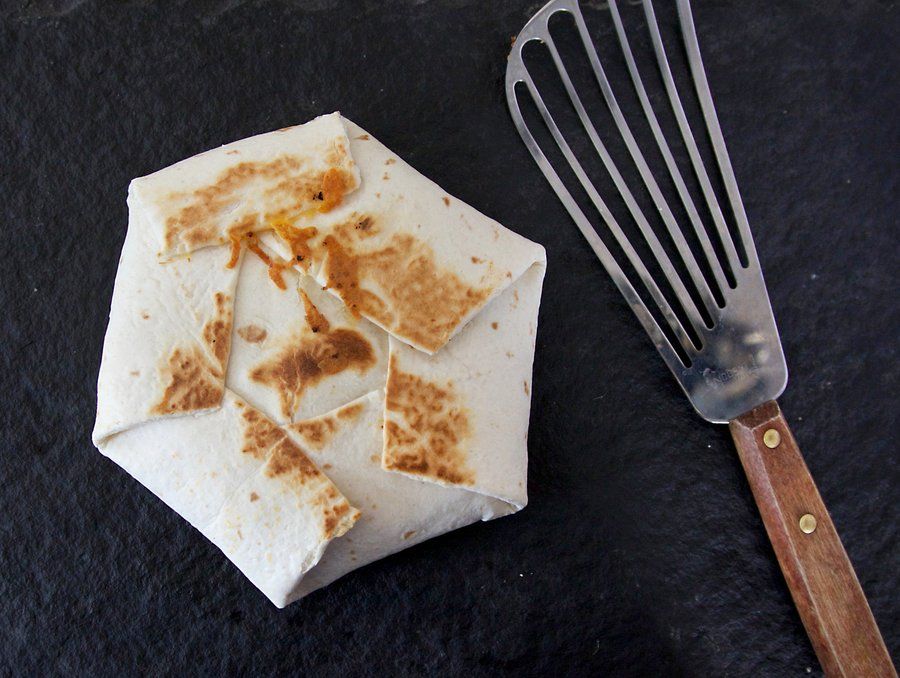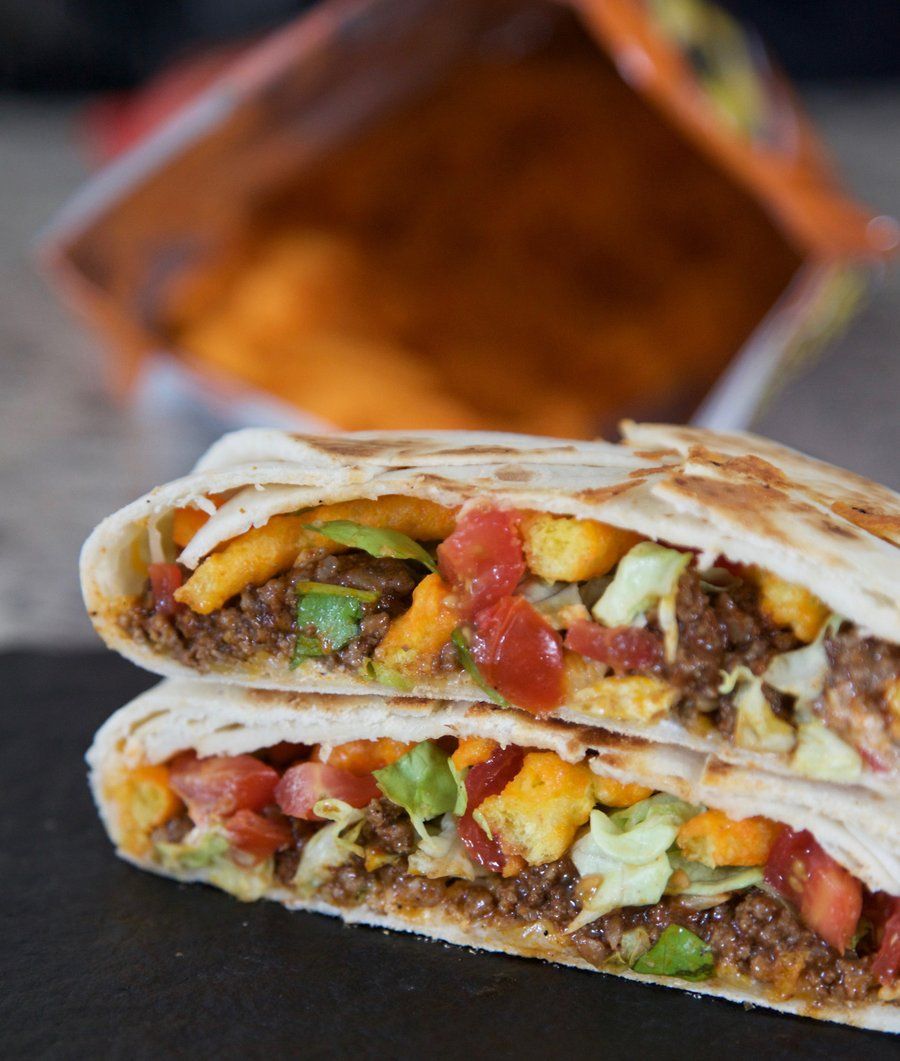 Cheetos Crunchwrap
Prep Time
---
5 Minutes

Cook Time
---
2 Hour 30 Minutes

Total Time
---
2 Hour 35 Minutes

Yield
---
Serves 6

Ingredients
1 Pound Ground Beef (80/20)
3/4 Cup Onion (diced small)
2 Garlic Cloves (minced)
2 T Tomato Paste
1 Tablespoon Dried Oregano
1 1/2 T Chili Powder
8 10" Flour Tortillas (burrito sized)
Sour Cream
1/2 Cup Tomatoes (diced small)
3/4 Cup Boston/Bibb Lettuce (shredded)
1 Cup Cheddar Cheese (shredded)
1 Bag Cheetos
4 6" Flour Tortillas (cut in half)
---
Directions
First you need to make the beef filling. In a medium sized pot, add your beef and cook over a medium heat, breaking up with a spoon until cooked through (about 5 minutes). Remove the beef with a slotted spoon and put in a bowl for later use. With the meat's grease still in the pot, over a medium heat, add your onion. Cook for 5 minutes stirring frequently until soft.
At this point, add in your garlic and cook about 3 minutes. Add in your tomato paste and cook about 3 more minutes (stirring). Now add your beef back in, along with the oregano, chili powder and 1/2 cup of water. Bring to a boil and then reduce the heat to low - simmering for about 45 minutes (stir frequently and add more water if it gets too dry). Taste and season with salt and pepper.
To assemble the Crunchwrap: lay down your large tortilla and spread 1 Tablespoon of Sour Cream in the center (leaving a 2 inch border around it). Top the sour cream with 2 Tablespoons of Cheddar, then a Tablespoon of diced tomatoes, some shredded lettuce, a handful of Cheetos, and then 1/4 cup of your meat mixture. Top all of that with one of your smaller pieces of tortilla.
Fold the larger tortilla carefully around the smaller tortilla in a clockwise pattern, overlapping the flaps so that the entire wrap is contained and you can't see any of the insides. Carefully place the crunchwrap, seam-side down in a pan and heat up over a medium high heat. Once the outside has gotten golden brown, carefully flip over and brown on the other side. Serve hot.