My husband told me that I had to preface this blog post with one very important piece of information….if you plan to make this pizza, be well aware that it uses Taleggio Cheese….and for those who don't know about this incredible cheese let me inform you that Taleggio has got an air about it. Meaning, it's from the stinky cheese family. The taste is absolutely delicious, but if you're someone who can't get over the smell/funk of a cheese like this, you may want to stop reading (kidding, keep reading, because this pizza is fantastic). If you're not into Taleggio, you can skip it, or replace it with another cheese like ricotta which is about as mild as you can get in the cheese family.
I love making Homemade Basil Pesto…store bought Pesto makes me sad, and I refuse to buy it. This pesto is so easy; it's worth it to just make from scratch! I have made Basil Pesto Pizza before, and topped it with only mozzarella, but last night I wanted to add more depth to the flavor so I added my ever-funky Taleggio and my favorite workhorse cheese, Pecorino Romano (salty and so flavorful).
The overall consensus was that this pizza with super delicious and actually quite beautiful.
This is a great weeknight dinner or fun for a party (you can cut up the slices nice and small so they're like appetizer portions).
Enjoy!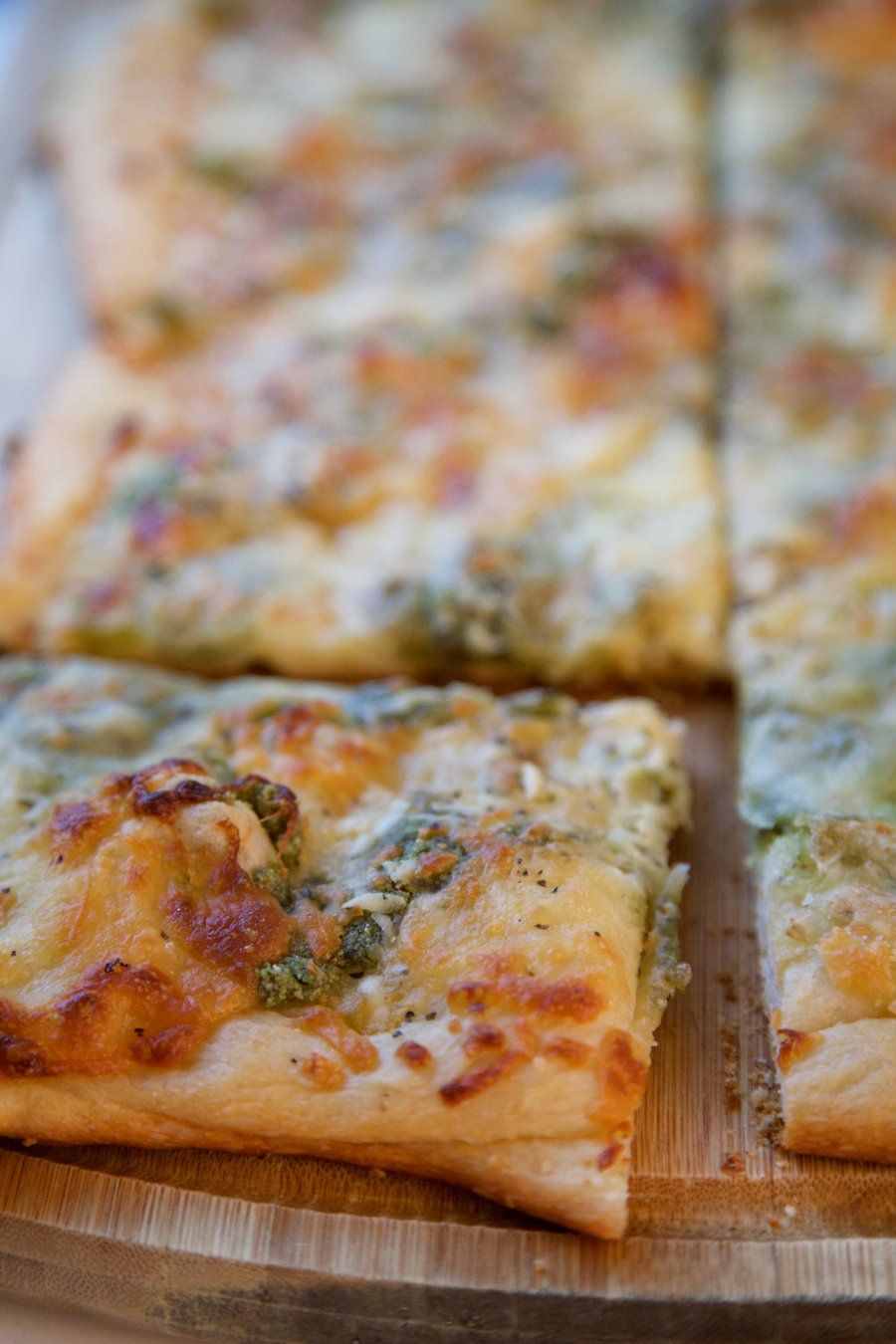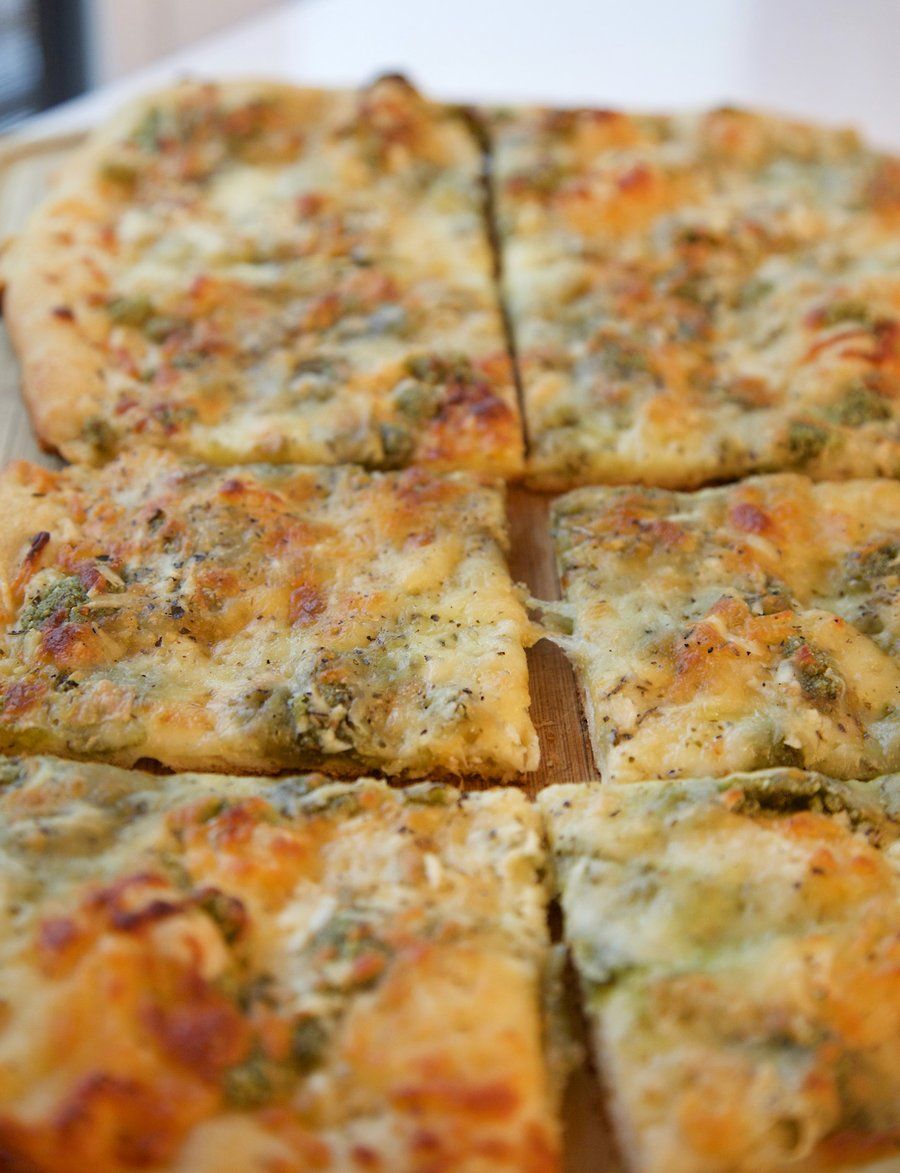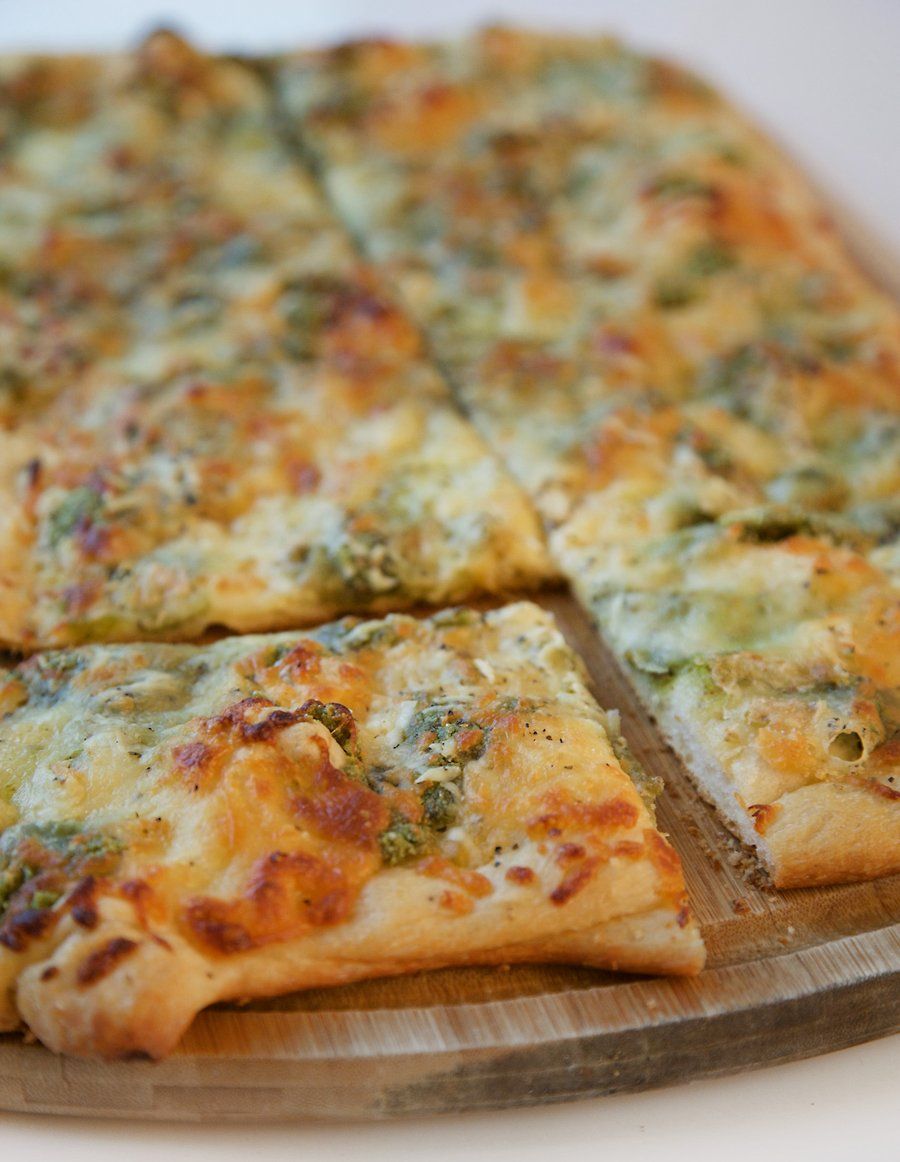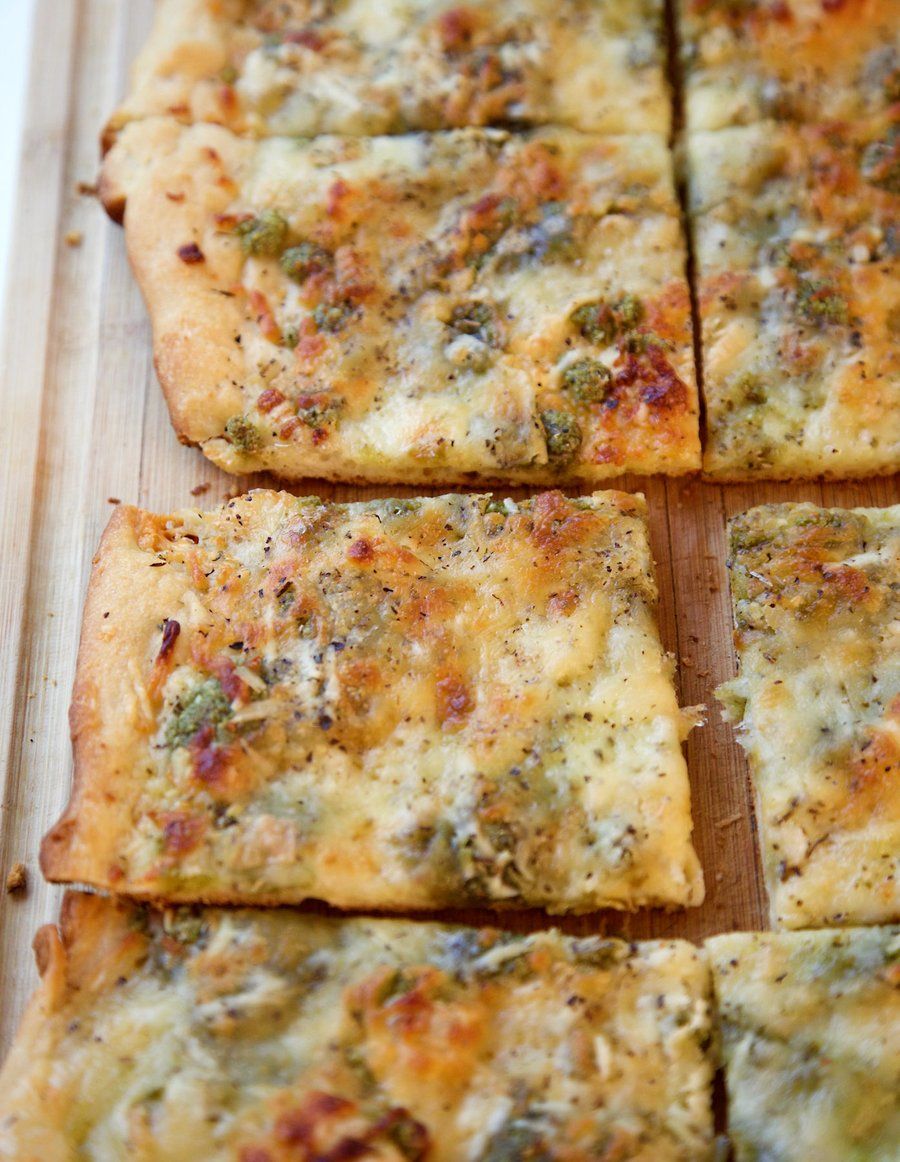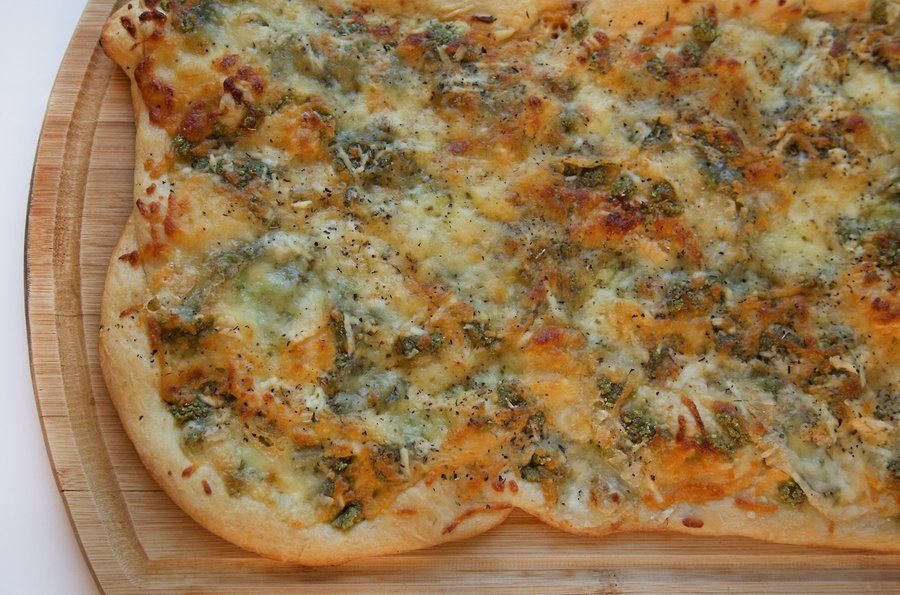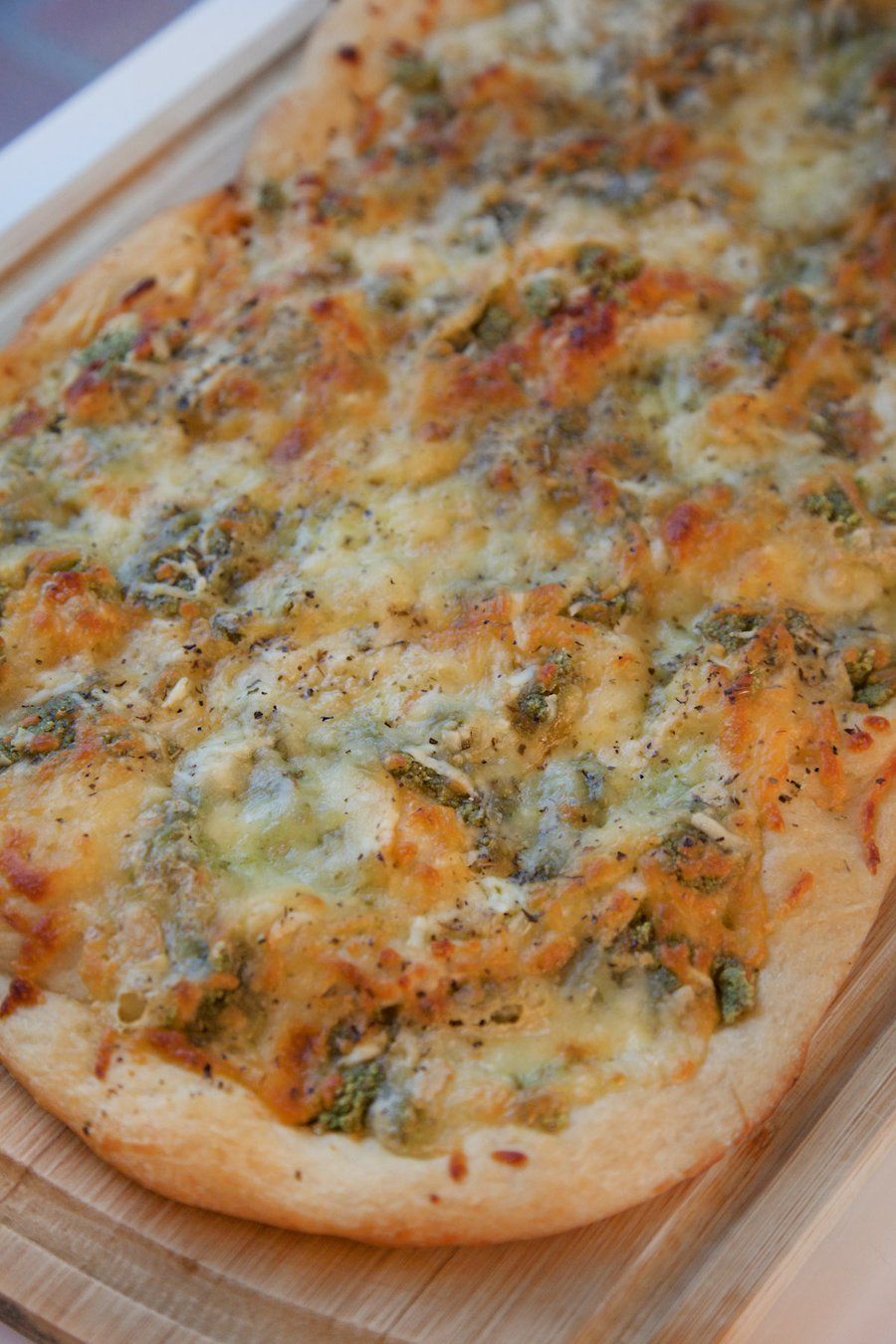 Basil Pesto Pizza with 3 Cheeses
Prep Time
---
10 Minutes

Cook Time
---
20 Minutes

Total Time
---
30 Minutes

Yield
---
Serves 4

Ingredients
28 oz Pizza Dough (Store bought or homemade)
3/4 Ounce Basil Leaves
2/3 Cup Almonds (roasted and salted)
2 Garlic Cloves
1/4 Teaspoon Black Pepper
5 T Olive Oil
1/3 Pound Taleggio Cheese (cut into little pieces)
2 1/2 Cups Mozzarella (shredded)
1/2 Cup Pecorino Romano (shredded)
Italian Seasoning
---
Directions
In a food processor fitted with a blade, add your basil, almonds, garlic and pepper. While the food processor is running, pour in your oil slowly until the mixture is fine and pureed. Taste and season with salt.
Preheat your oven to 400 degrees, and spray two large baking sheets with cooking spray. Stretch out your pizza dough into two equal sized pizzas (one per baking sheet).
Top each pizza with your basil pesto, taleggio, mozzarella, and pecorino romano (divide up each element equally on each pizza). Sprinkle some Italian Seasoning on top of each pizza.
Place the pizzas in the oven and turn the temperature down to 375. Bake for 20-25 minutes or until the crust is golden brown and the cheese is bubbly. Serve hot.