My husband hates any kind of meat on the bone, so when football season rolls around, and I want to order/cook wings, I am on my own in eating them. He requires boneless wings (which lets face it, is a glorified chicken nugget). So as a compromise, I was inspired by Jaques Pepin's tutorial on creating chicken lollipops. While a Chicken Lollipop is still technically on the bone, you can literally just bite off the meat in one bite without having to navigate the bone at all…in fact the bone is more of a serving element like a fork in this application. The lollipops seem to be the only way the hubbs and I can compromise on wings, so they have been my go-to for football season.
I have been making these wings for the past few months, always coating them in cornstarch and deep frying them, but yesterday I came across a technique for tossing them in baking powder and then baking them. The recipe suggested that the chicken comes out super crispy on the outside, but juicy and tender on the inside – and I can tell you that this was in fact true…and I actually liked the result better than when I've deep fried them. Note that the recipe calls for baking POWDER not baking SODA – super important distinction!
I was so excited with the healthier results of not having to deep fry, that I needed to share this recipe.
Please also watch the video link posted below the recipe to see how Jaques Pepin creates these amazing chicken lollipops out of the wings of a chicken – it will clear up any questions you may have in my recipe's explanation of how to do this.
Also note, that the tip of the wing is not used to eat but would be great for stocks or Brodos!
Enjoy!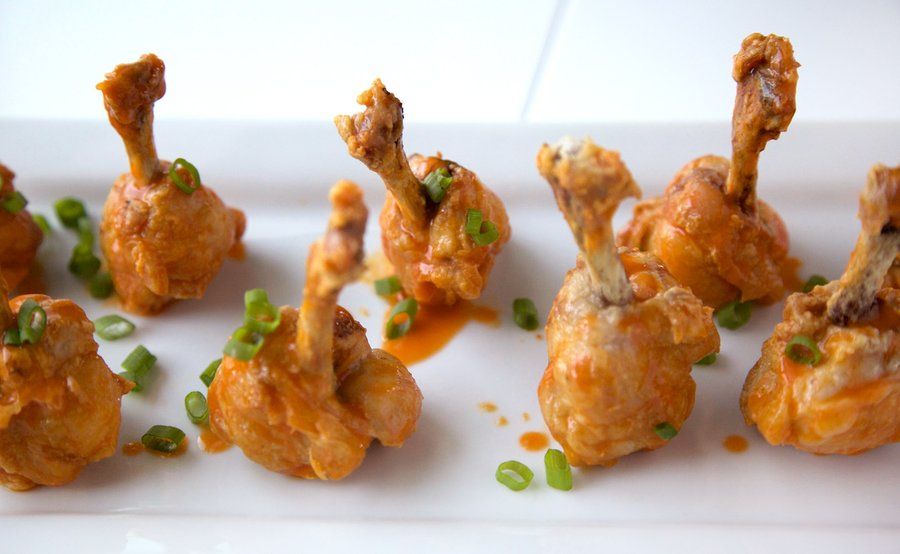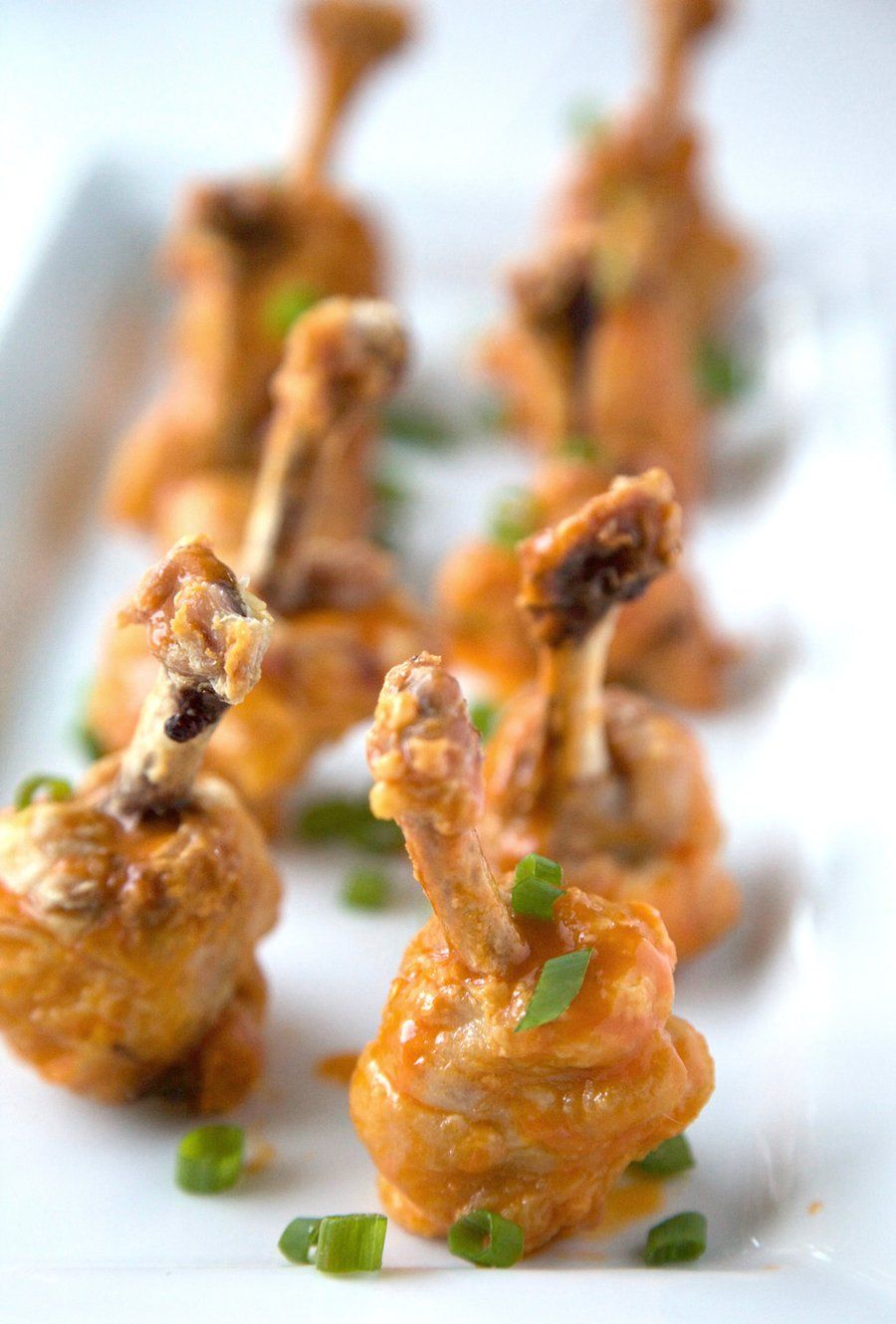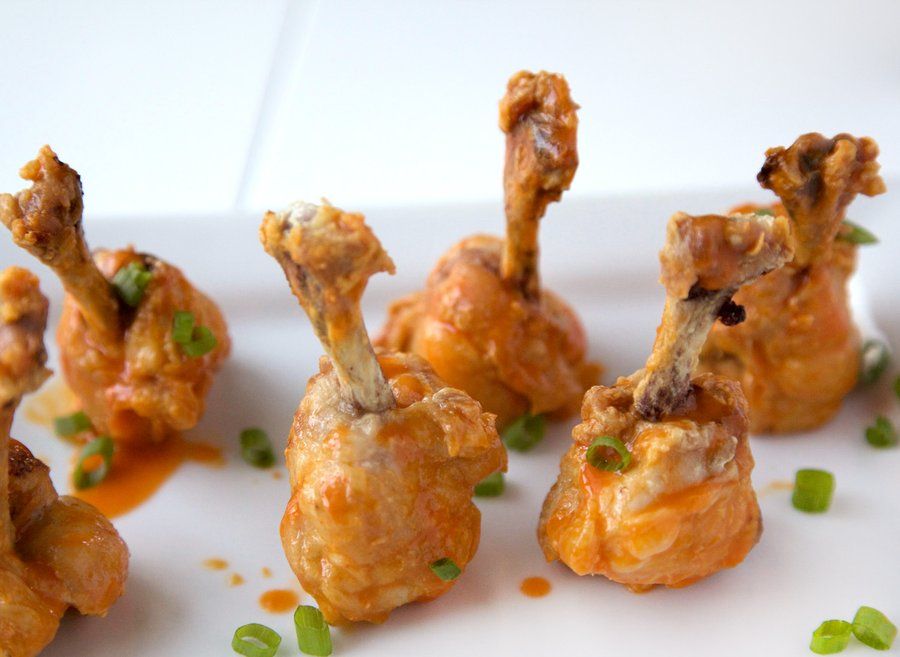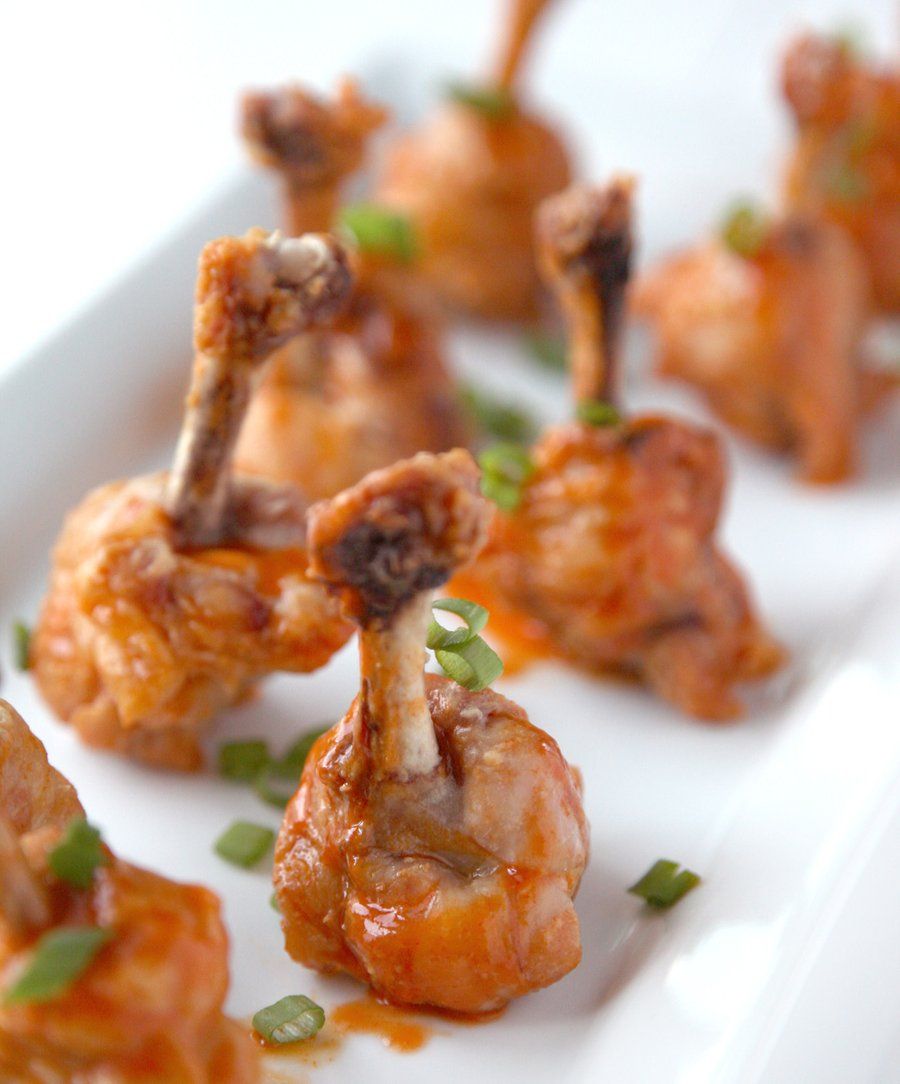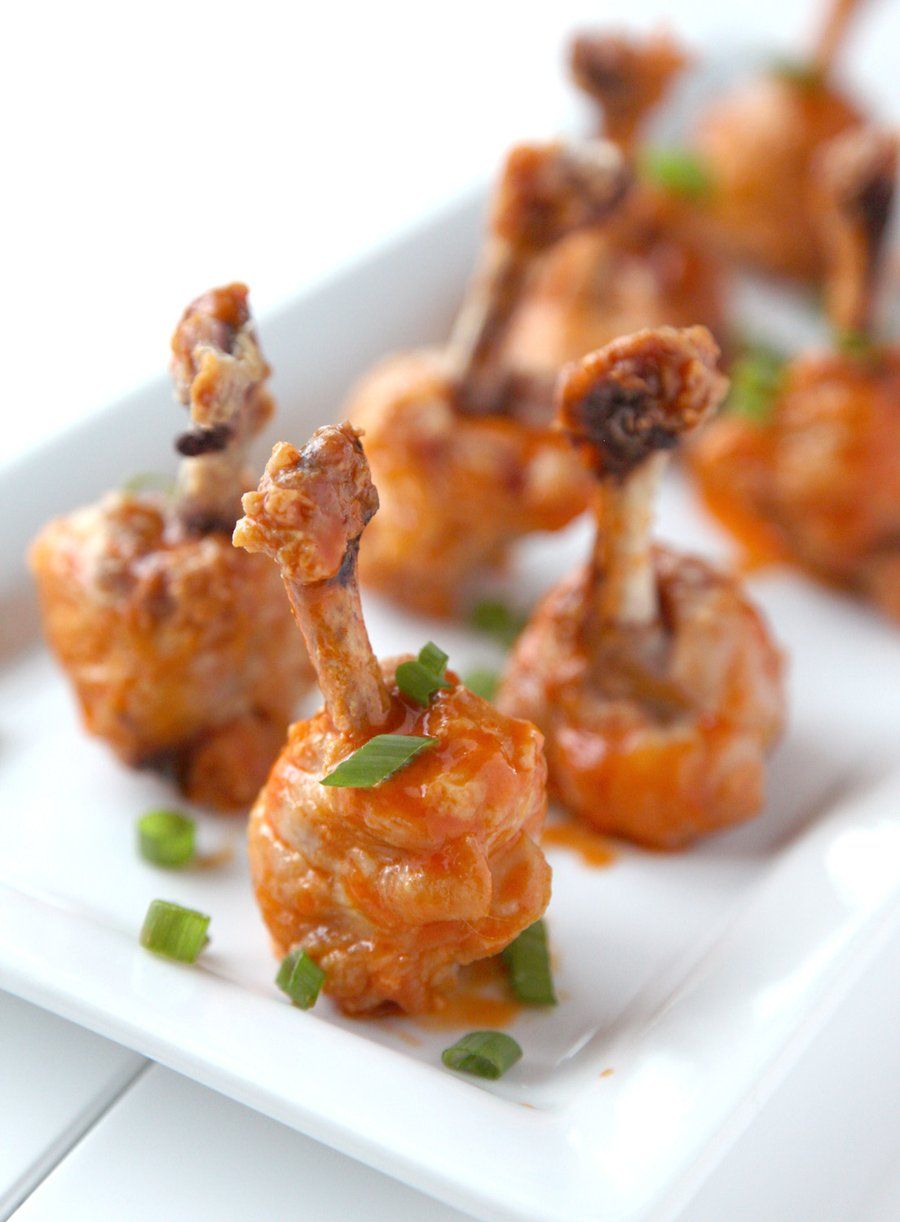 Click here to see how my Chef inspiration, Jaques Pepin, debones a whole chicken, but more importantly, in the first minute he shows you how to make chicken lollipops from the wings! This is how I learned how to do it!
The wings separated into drumettes and flats.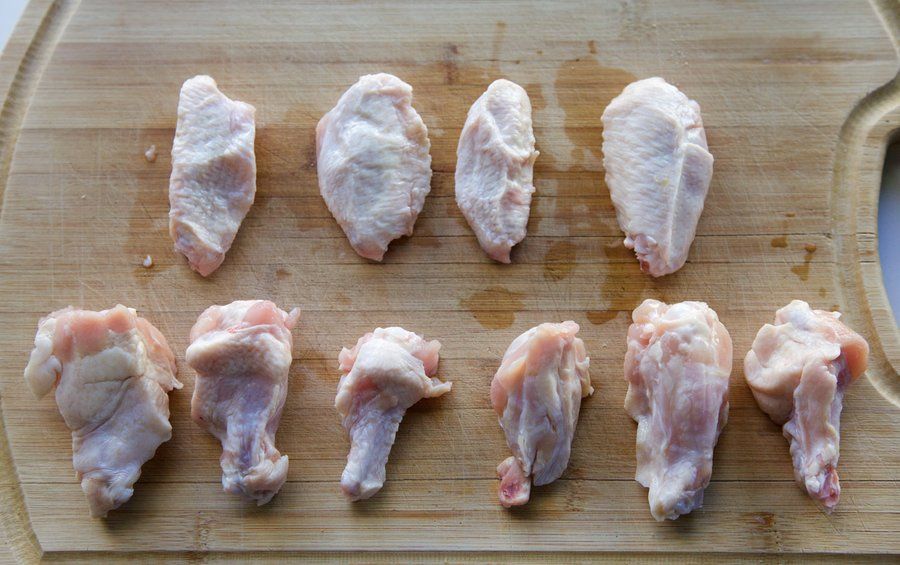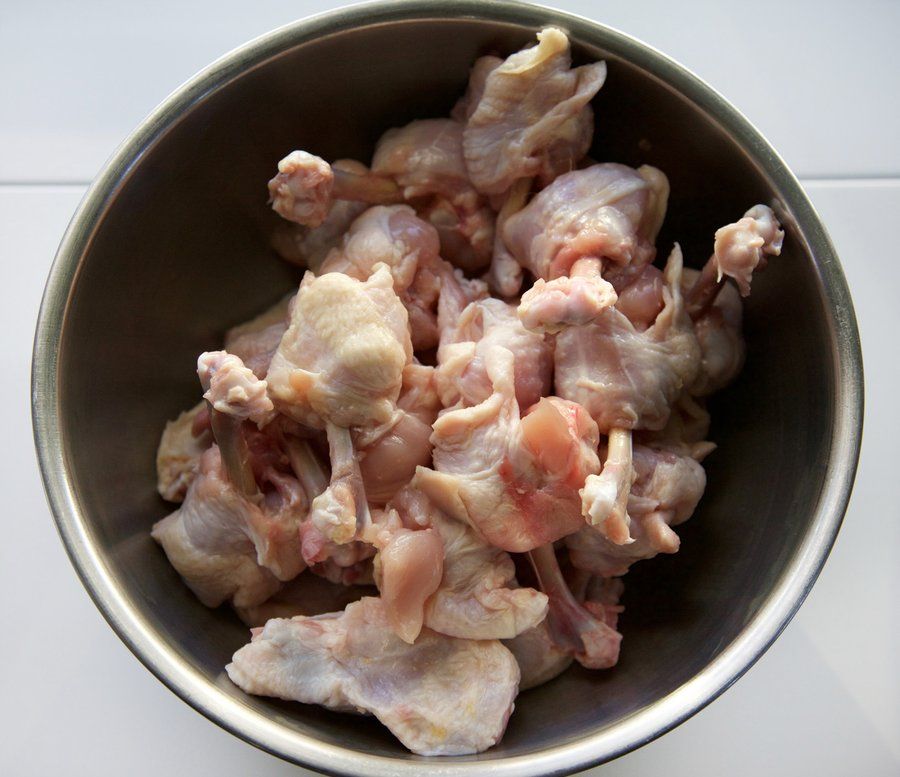 The drumettes and flats are made into lollipops and then coated in the baking powder.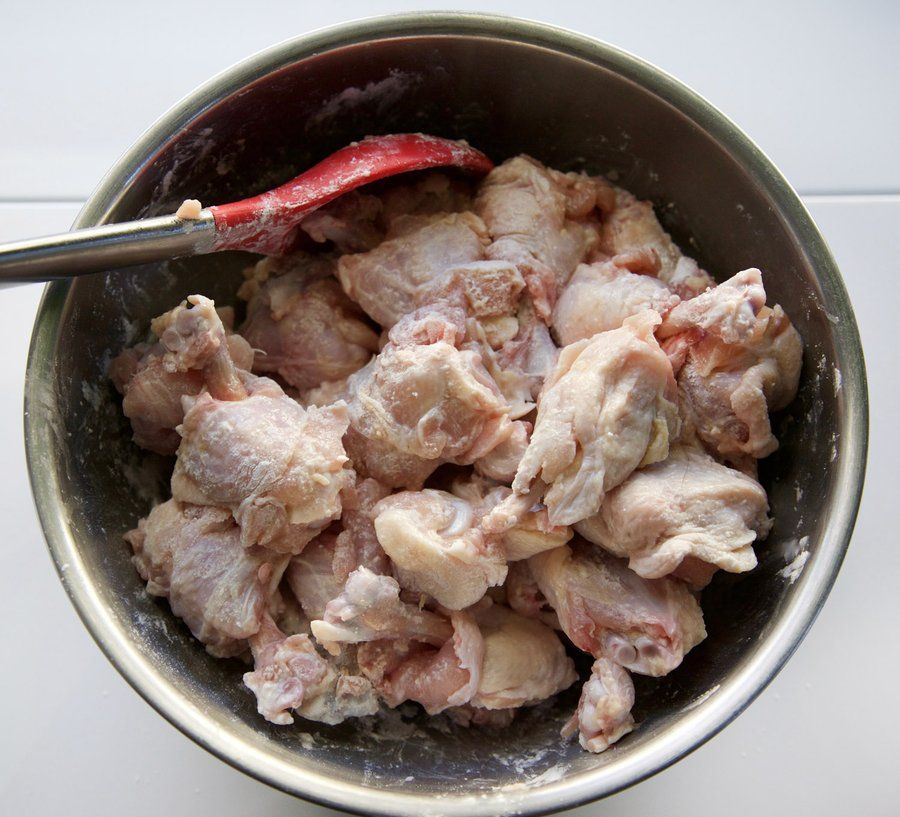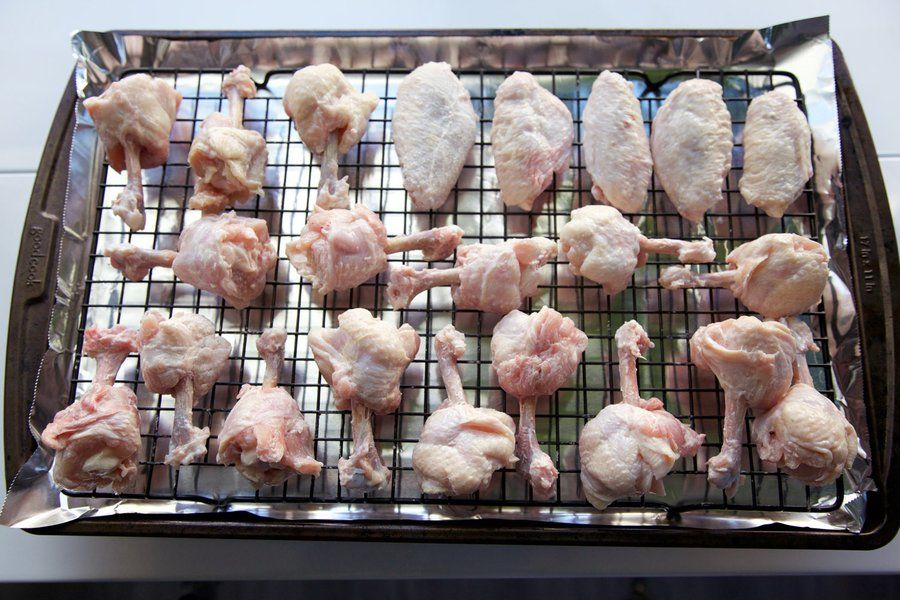 The wings are placed on a wire rack and cooked for 50 minutes (flipped halfway through cooking).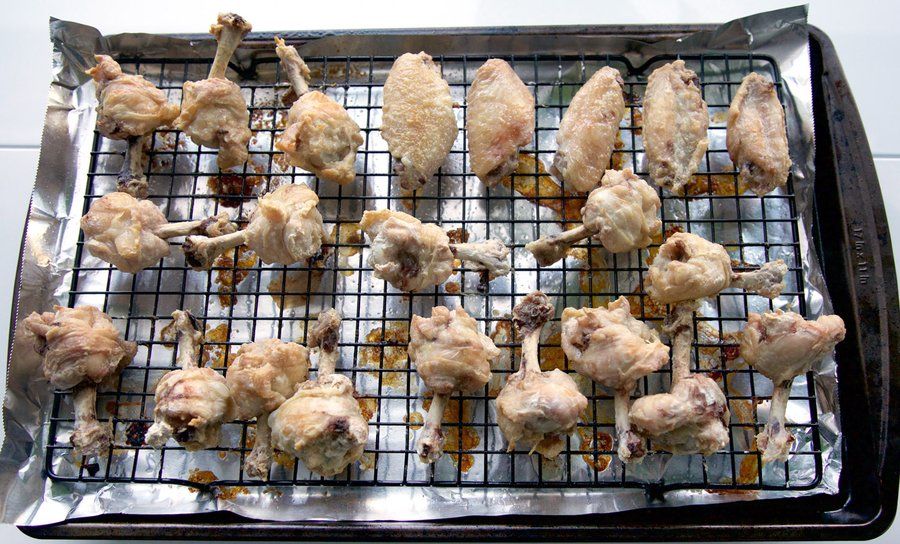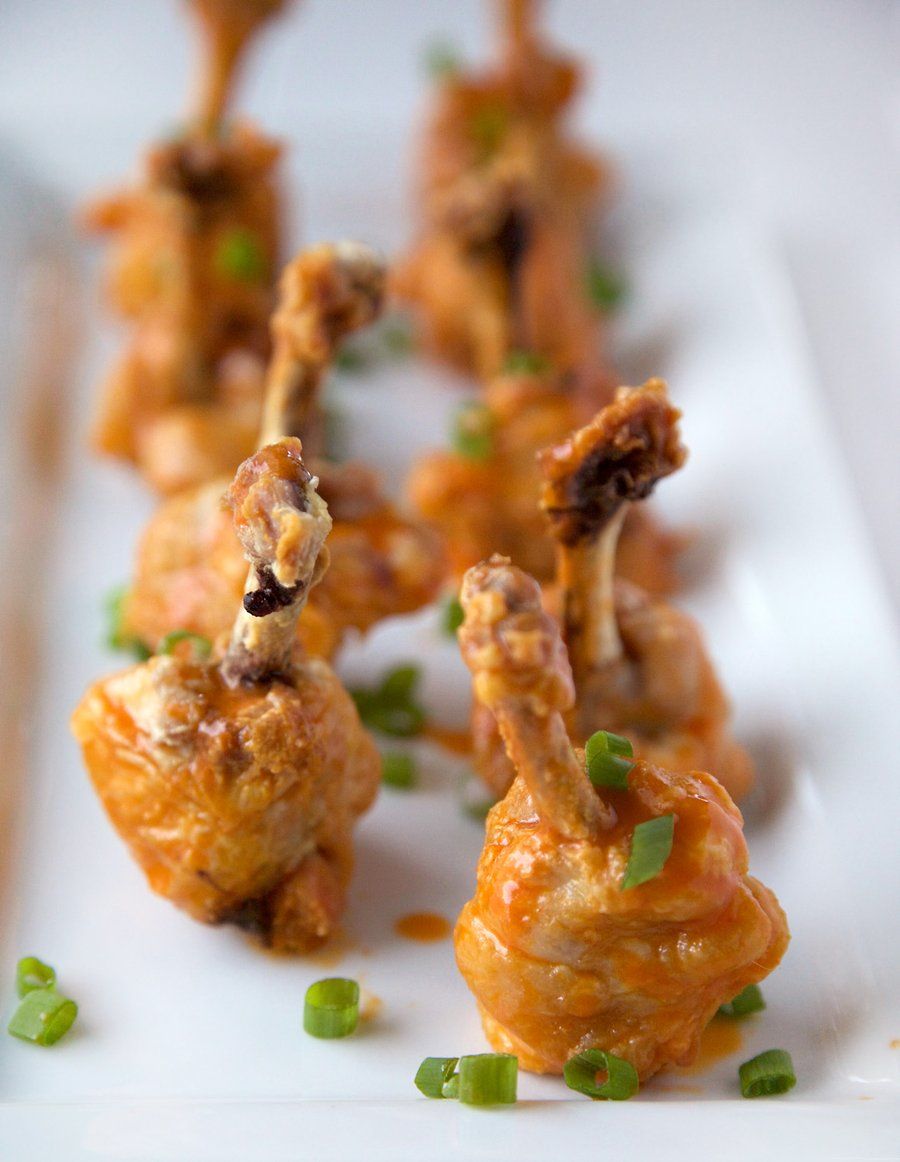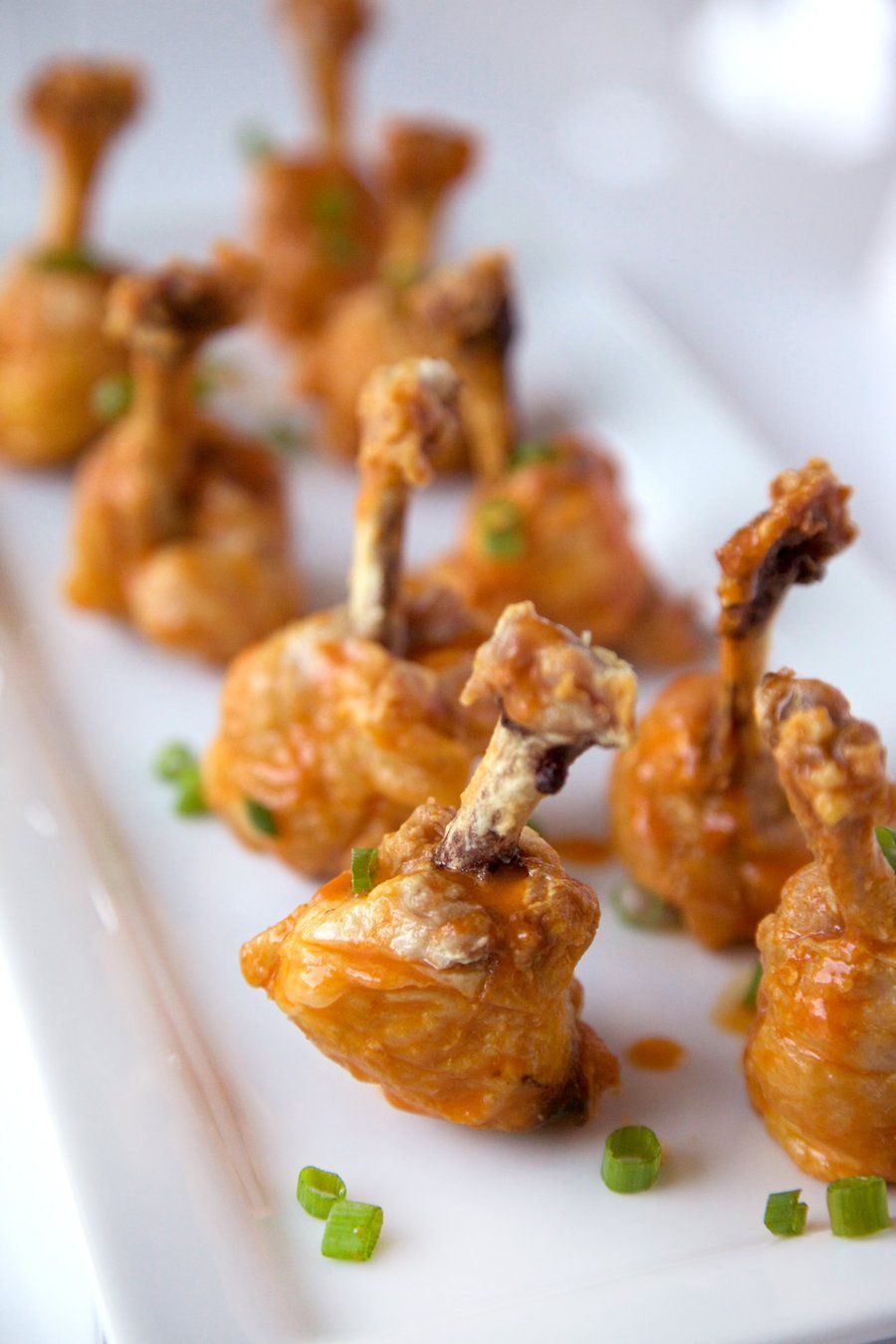 Buffalo Chicken Lollipops
Prep Time
---
45 Minutes

Cook Time
---
50 Minutes

Total Time
---
2 Hour 35 Minutes

Yield
---
Serves 4

Ingredients
3 1/2 lbs Chicken Wings (cut into drumettes and flats - discard tip)
2 1/2 T Baking Powder
1/4 Cup Butter
1/3 Cup + 1 Tablespoon Frank's Red Hot
---
Directions
Using a pair of scissors or a pairing knife, cut the skin and tendons around the base of each drumette. Scrape and push the meat down to the thick end, from top to bottom making into a ball of lollipop shape. Cut off any excess skin or meat by the knuckle end with scissors. Repeat with remaining chicken drumettes. (You can also create lollipops out of the flat portions which is a little trickier - see video post below).
Preheat your oven to 425 degrees. Line a large baking sheet with tin foil and place a large baking rack on top of it. Pat your chicken wings dry with a paper towel, and then place all of your lollipops/wings into a large bowl and add in your baking powder. Toss all the chicken in the baking powder until it's distributed evenly. Lay your chicken on the baking rack - without them touching - and cook in the oven for 25 minutes. Remove from oven, flip over and cook another 25 minutes.
While your chicken is cooking, make your buffalo sauce: in a small 5" pot, melt your butter. Once the butter is melted, remove from heat and whisk in your hot sauce until fully combined.
When your chicken is done cooking, put it all in a large bowl and pour the buffalo sauce on top. Toss the chicken in the sauce until coated evenly and serve immediately.