With the NFL Playoffs in full swing, and the Super bowl right around the corner, I am rolling out all of my favorite tailgating, game day foods. This one right here is always a crowd pleaser. While it's not groundbreaking in any way shape or form, it's tasty and fun nonetheless. It's also a great dish to bring to anyone's house if they're hosting a fun football party (or any party for that matter)! It's also vegetarian, which is always a plus, because there's always at least one vegg-o in the crowd…
You can also get creative personalizing the top of the dip with your favorite team, or a cute message that is appropriate for your gathering – to do so, just put some extra sour cream into a pastry bag and let your creative juices flow!
Enjoy!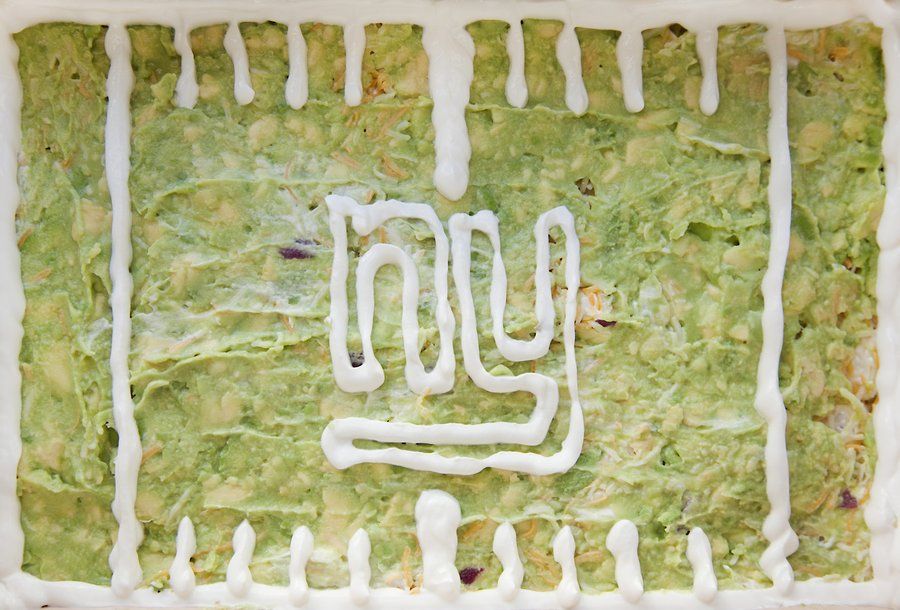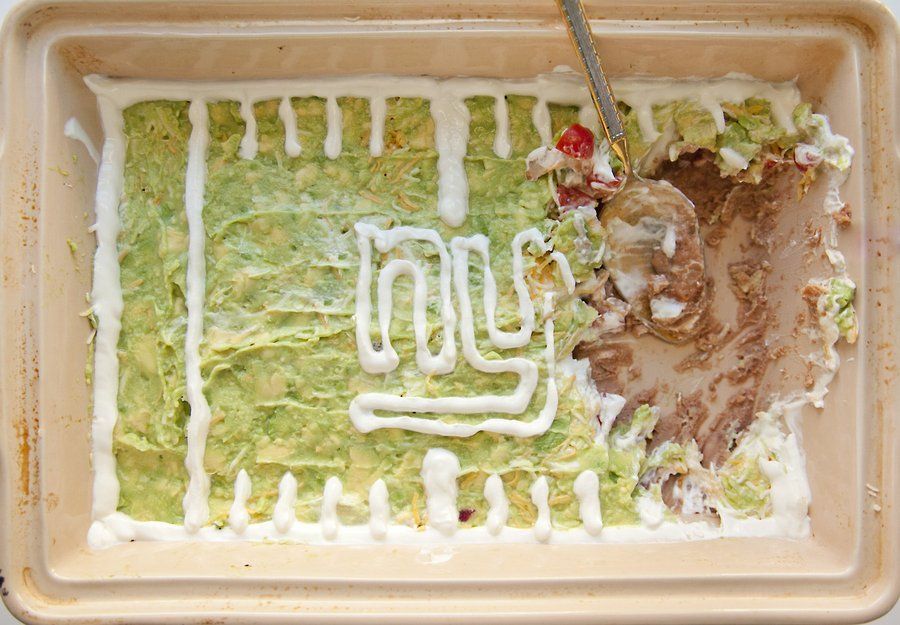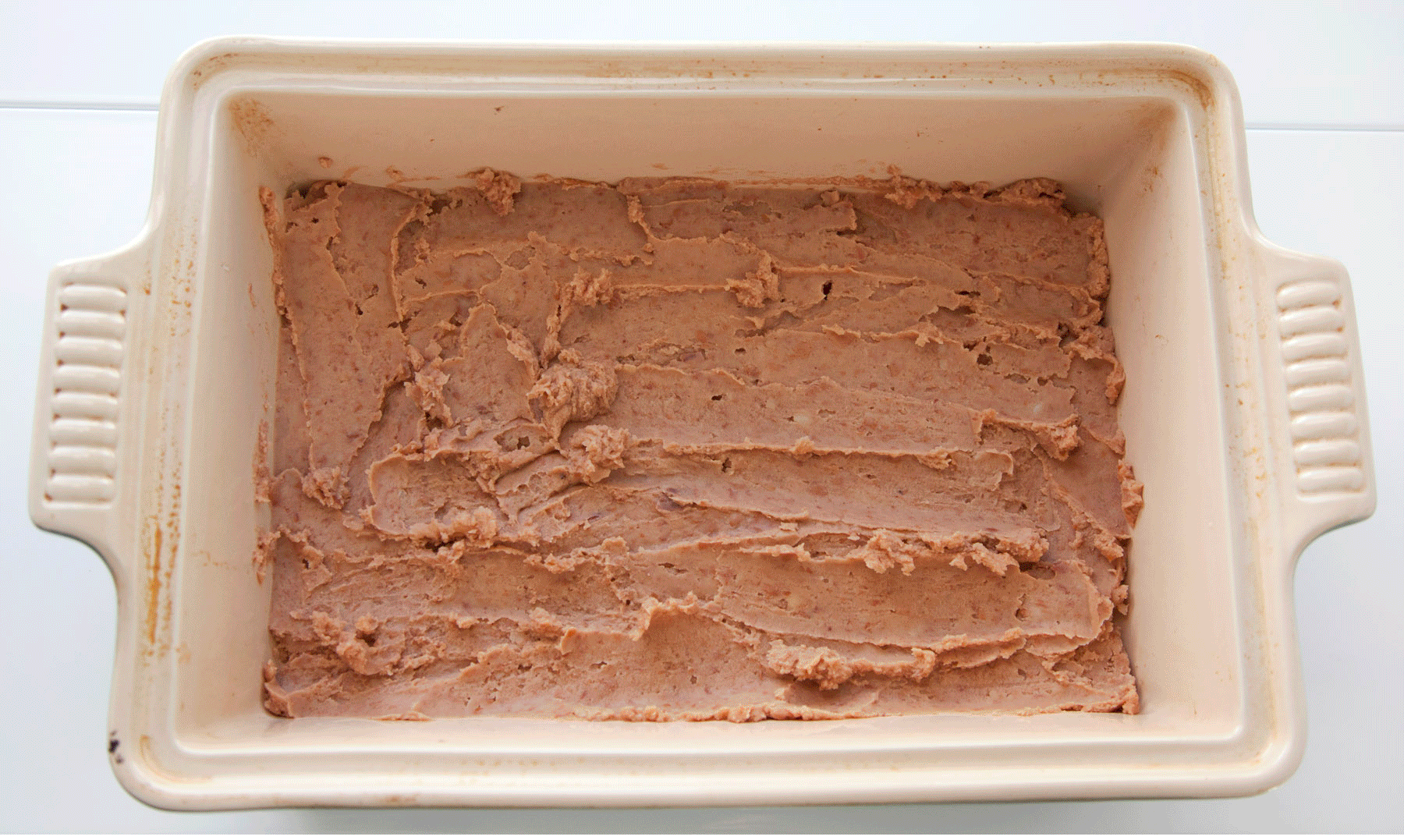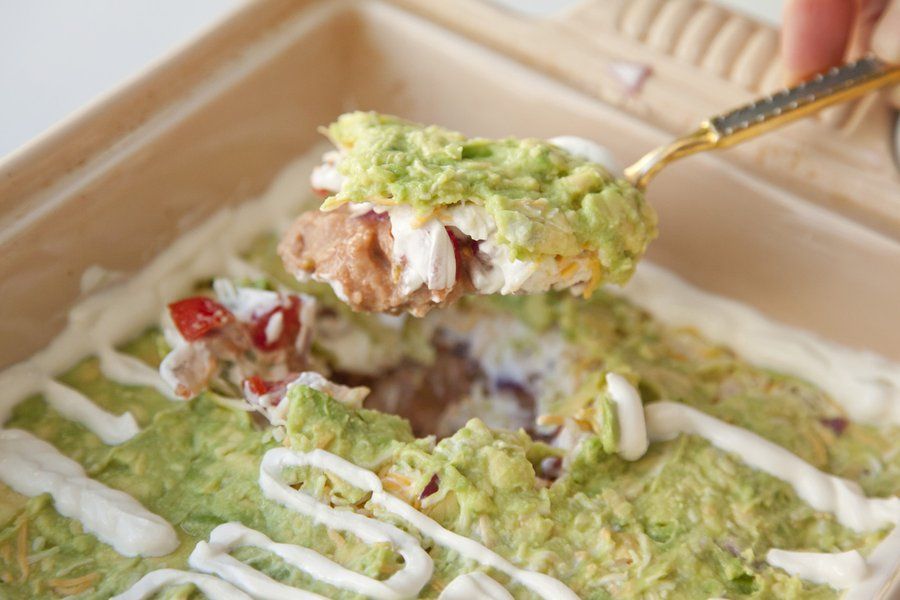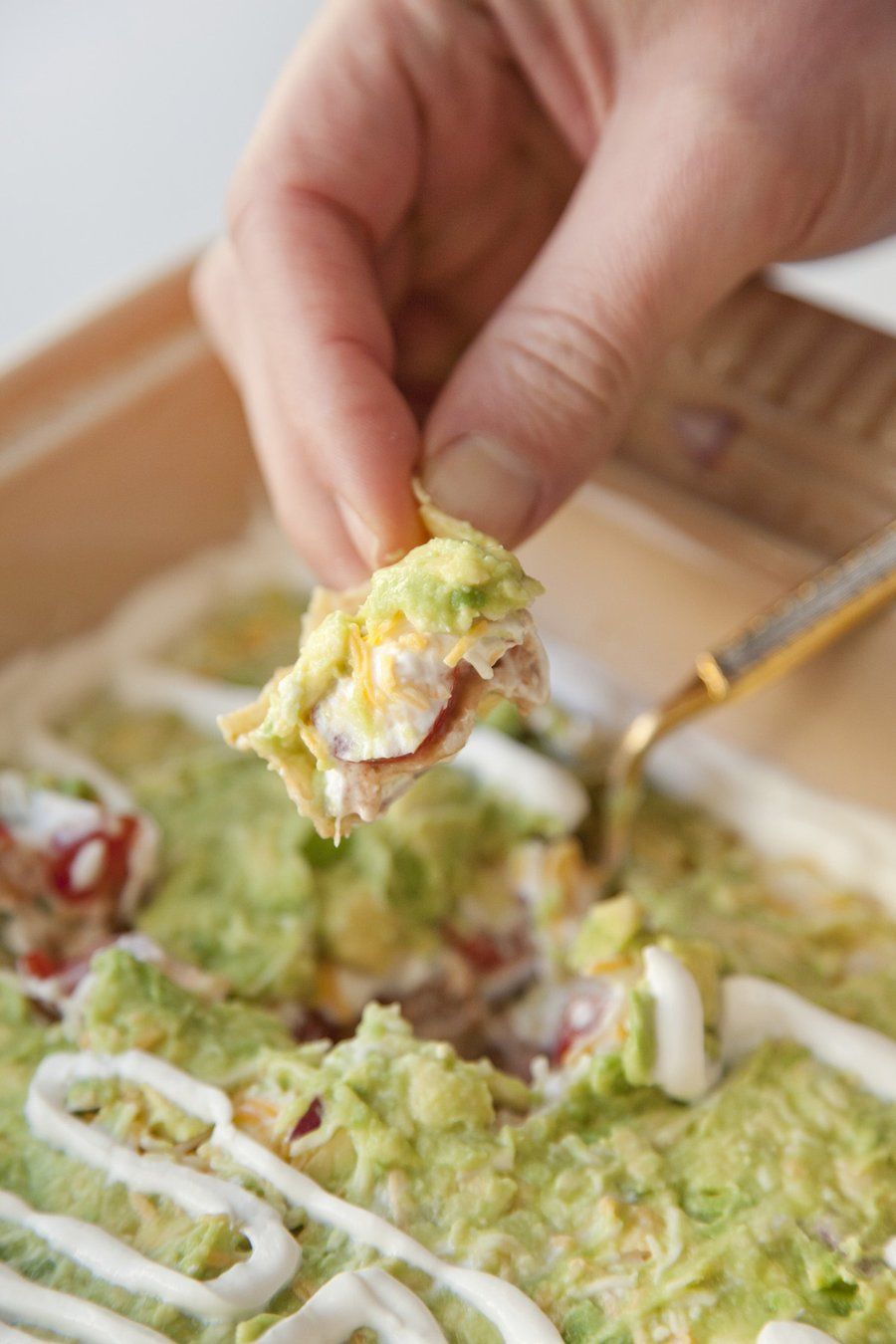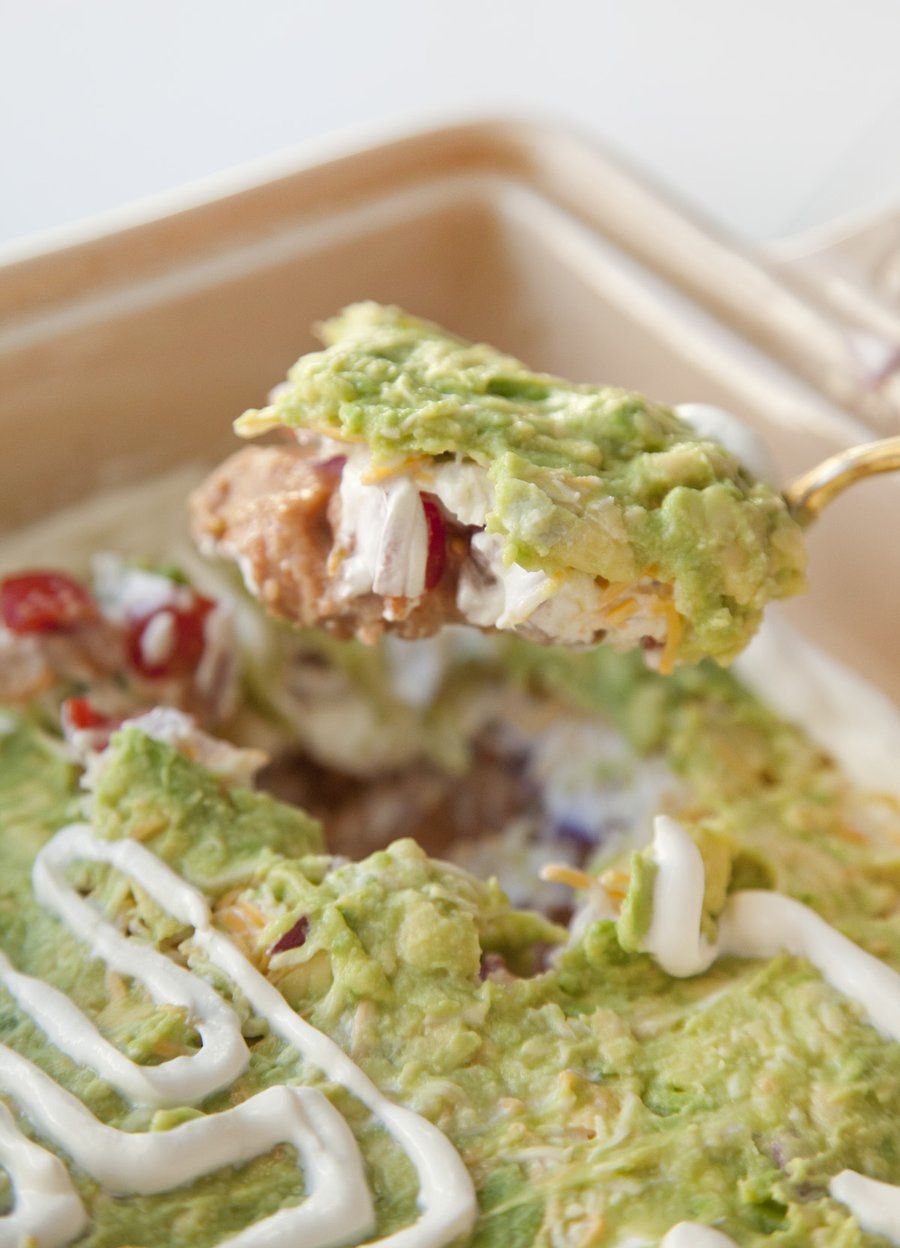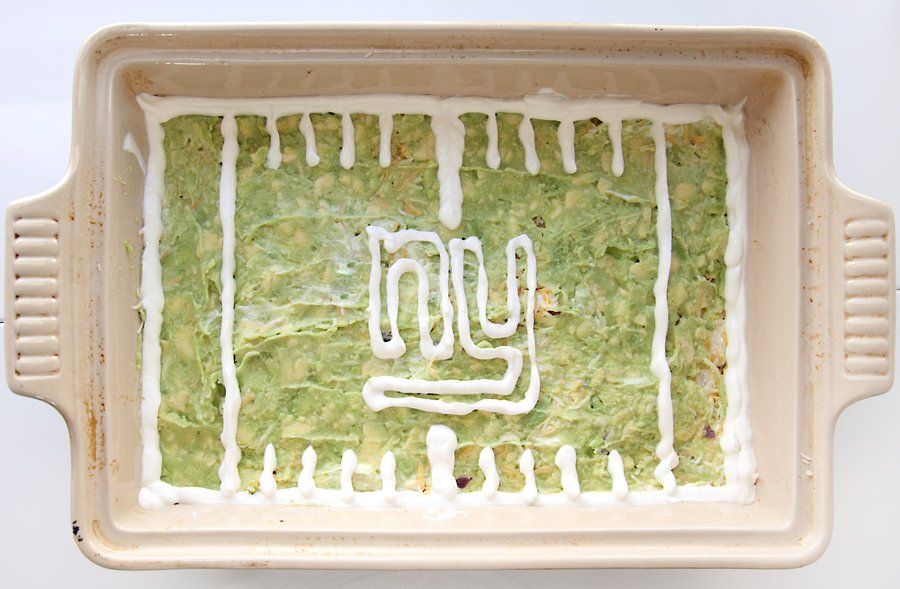 6 Layer Nacho Dip
Prep Time
---
30 Minutes

Total Time
---
30 Minutes

Yield
---
Serves 4-6

Ingredients
1 16 oz. Can of Refried Pinto Beans
1/2 Cup Salsa (spicy - premade)
1 Cup Tomato (diced small)
1/2 Cup Red Onion (diced small)
1 1/3 Cup Sour Cream (plus 1/2 cup more to decorate - optional)
1 1/4 Cup Cheddar Cheese (shredded)
2 Avocados (pit and skin removed)
1 Lime (juiced)
1/4 Teaspoon Salt
Tortilla Chips (for serving)
---
Directions
In a 13" x 9" baking dish, spread out an even layer of your Refried Pinto Beans. Top that with your spicy salsa. Top that with your tomatoes and red onion. Carefully top that with the sour cream and then the shredded cheese.
In a separate bowl, mash up your avocados, lime and salt - mix together until it's a somewhat smooth guacamole.
Add your guacamole to the top of your baking dish layers from step 1. Optional: decorate the top with sour cream by putting it in a pastry piping bag! Serve with tortilla chips.