I truly love pork in all forms, and realized that Urban Cookery was lacking some Pork Tenderloin recipes. The cut of Pork Tenderloin is exactly how it sounds: tender. This is an awesome and easy recipe, packed with flavor, that cooks the tenderloin perfectly, leaving it super juicy on the inside with a great crispy crust on the outside!
Try this out with other herbs like fresh thyme or rosemary!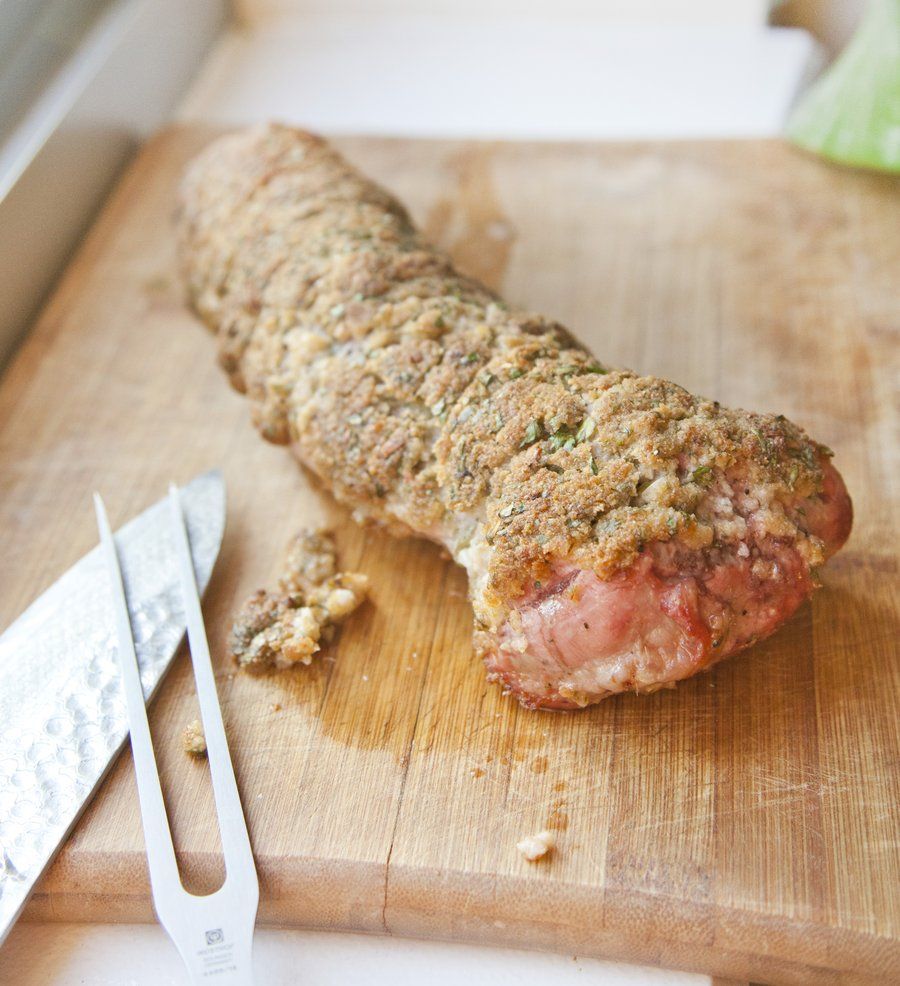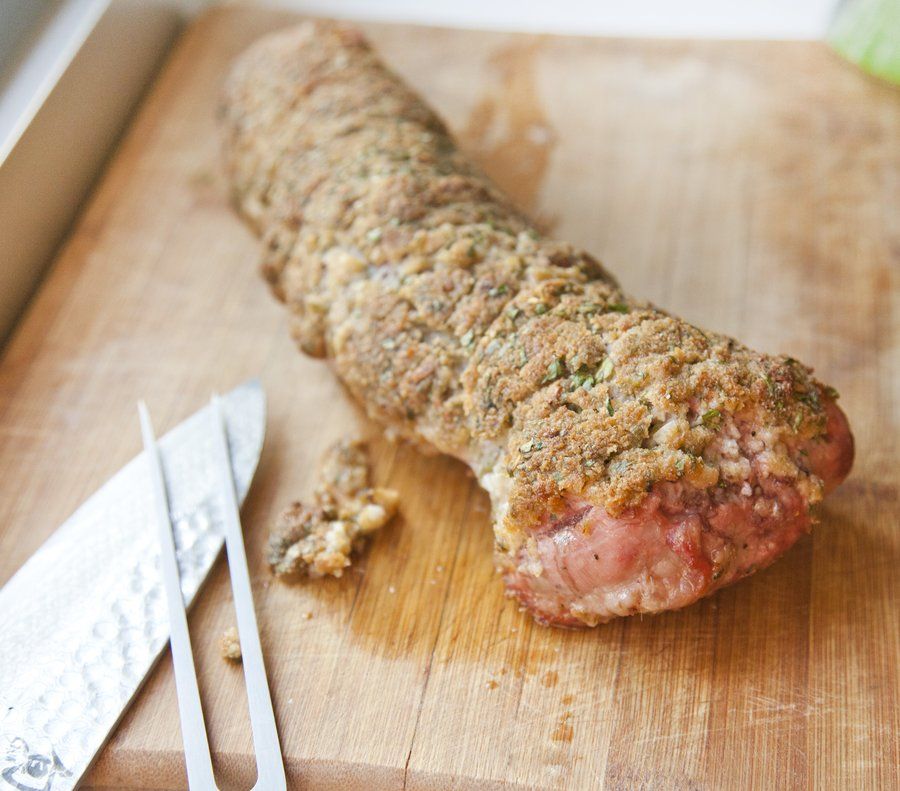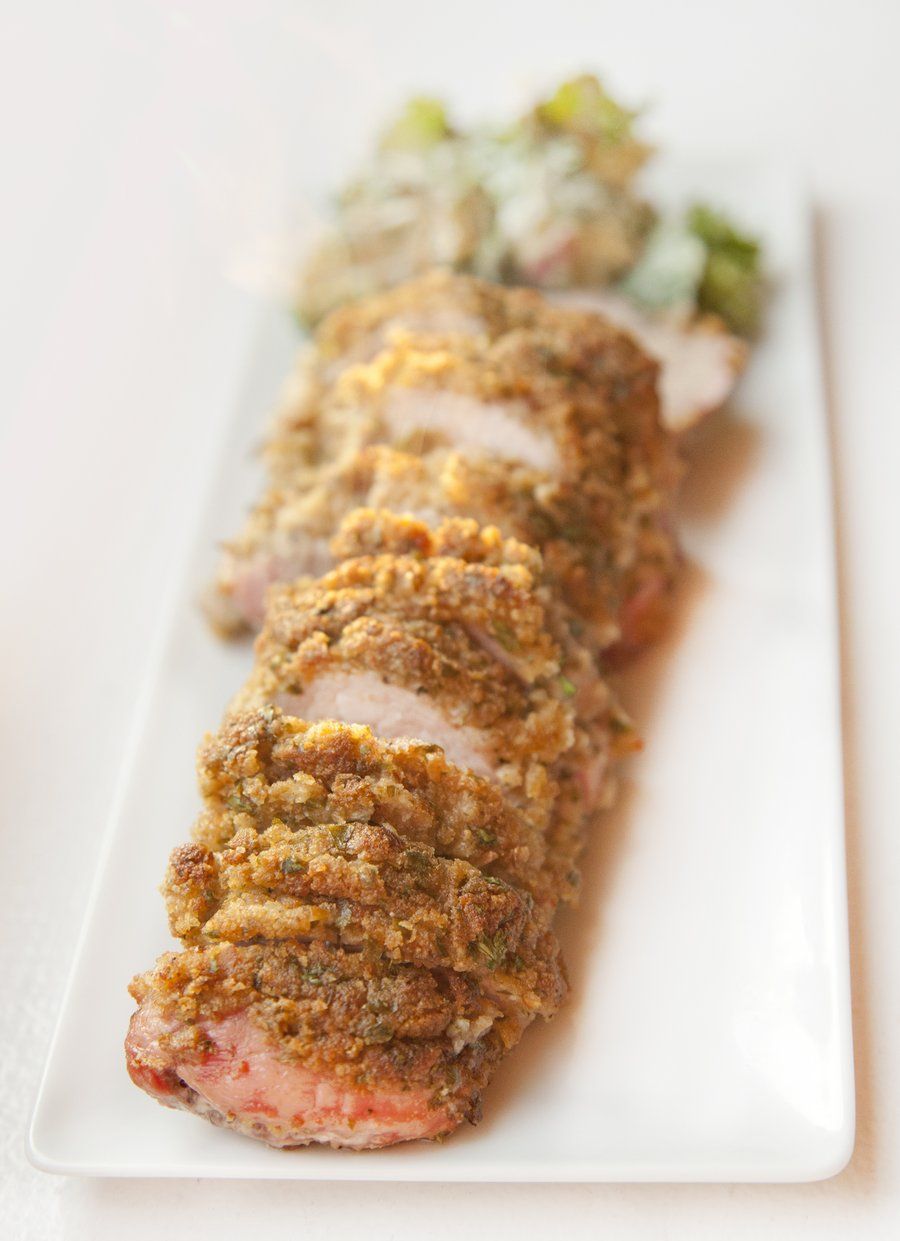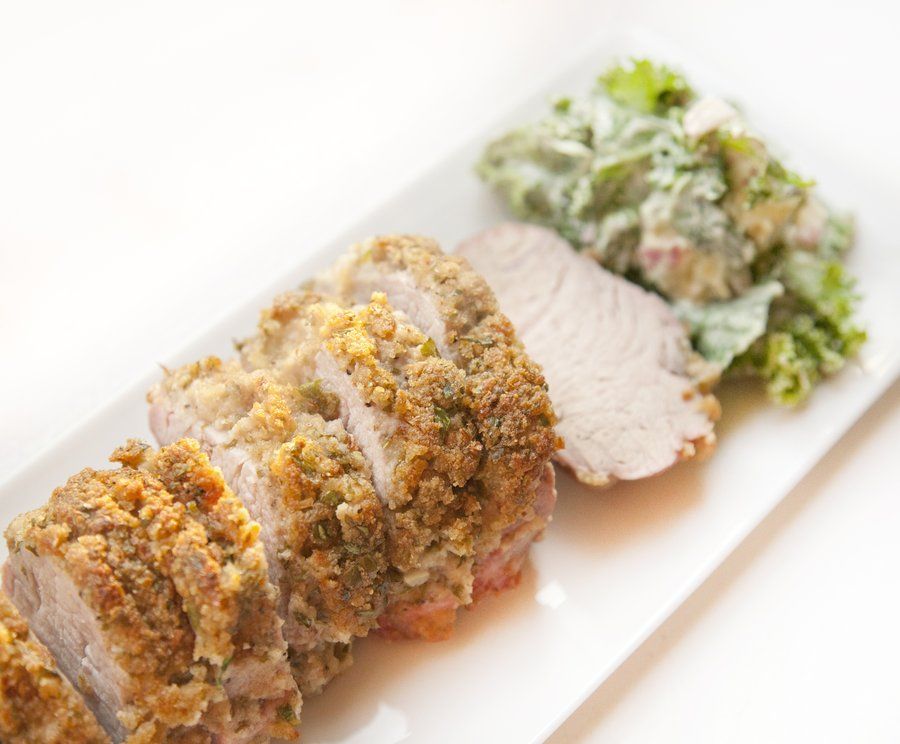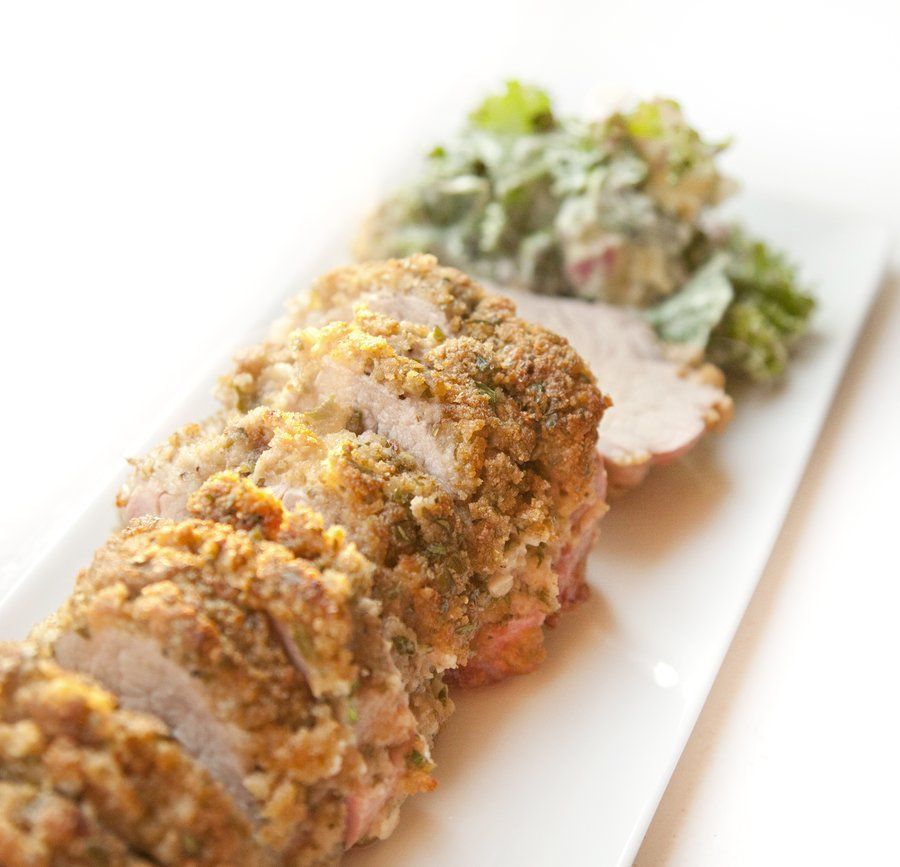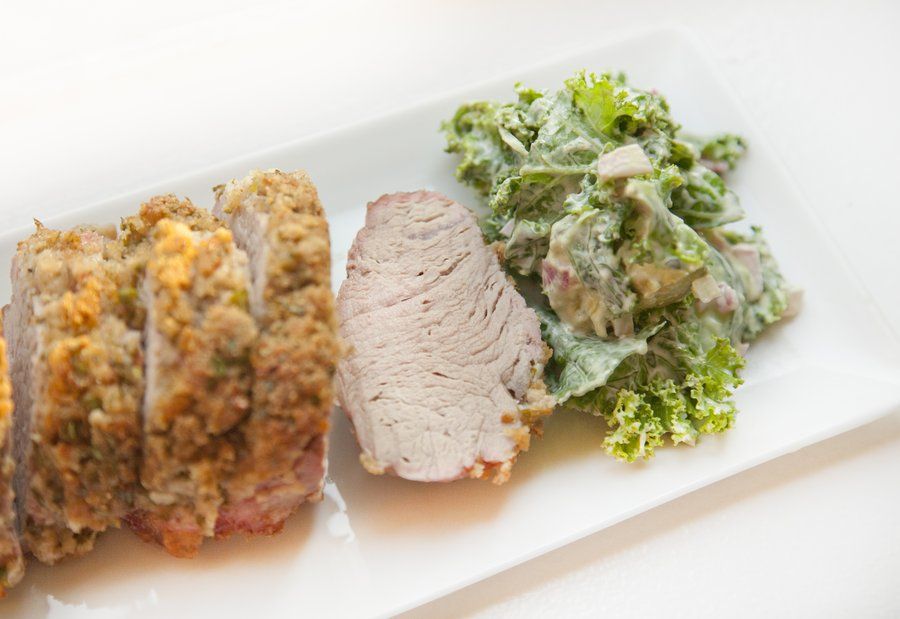 Herb & Dijon Crusted Pork Tenderloin
Prep Time
---
10 Minutes

Cook Time
---
35 Minutes

Total Time
---
45 Minutes

Yield
---
Serves 2

Ingredients
1 Garlic Clove (minced)
2 T Parsley (minced)
1 Teaspoon Dijon Mustard
1 Tablespoon Red Wine Vinegar
Pinch Cayenne
2 T Extra Virgin Olive Oil
3 T Breadcrumbs (plain)
1 1/2 lbs Pork Tenderloin
Salt and Pepper
---
Directions
Preheat your oven to 450 degrees. In a small bowl combine your garlic, parsley, dijon, red wine vinegar, and a pinch of cayenne. Slowly pour your olive oil in while whisking to emulsify. Stir in your breadcrumbs until everything is fully incorporated.
Take your pork tenderloin and remove any fat or silverskin. Place the tenderloin in a baking sheet that has a resting rack on top (this allows the heat of the oven to circulate the enter piece of meat and cook evenly). Season all sides of the pork with salt and pepper generously.
With your hands, pat the breadcrumb mixture on to the top of the tenderloin, covering the whole top of the pork in an even layer of the breadcrumbs. Cook in the oven about 35 minutes (or until the internal temperature reads 145 degrees). Remove from oven and let sit 5 minutes before slicing. Serve hot.