I find in the summer I am constantly eating avocados. There's something so refreshing about the taste especially when paired with lime. I made guacamole 3 days in a row and realized I needed to switch up my avocado usage. So yesterday I decided to make a fresh summer salad that wasn't your typical boring Mixed Greens and Carrots. I added in some kale and beautiful fresh Persian Cucumbers (smaller and a little sweeter than a regular cucumber).
With the leftovers this morning, I actually added in some tuna and it was delicious! You can try adding in grilled chicken, sautéed shrimp, marinated tofu….get creative!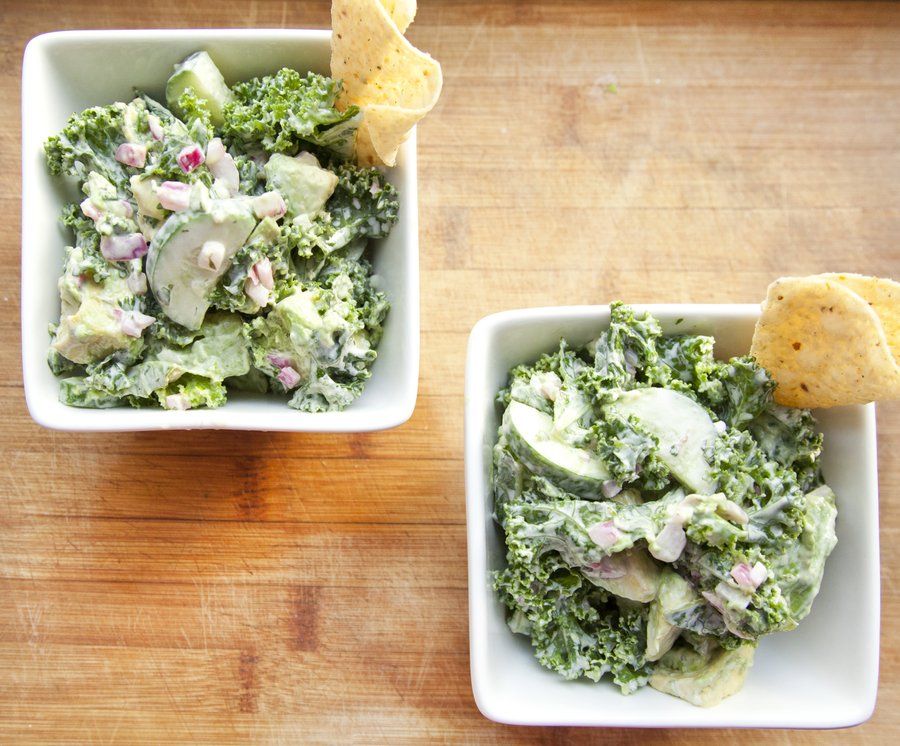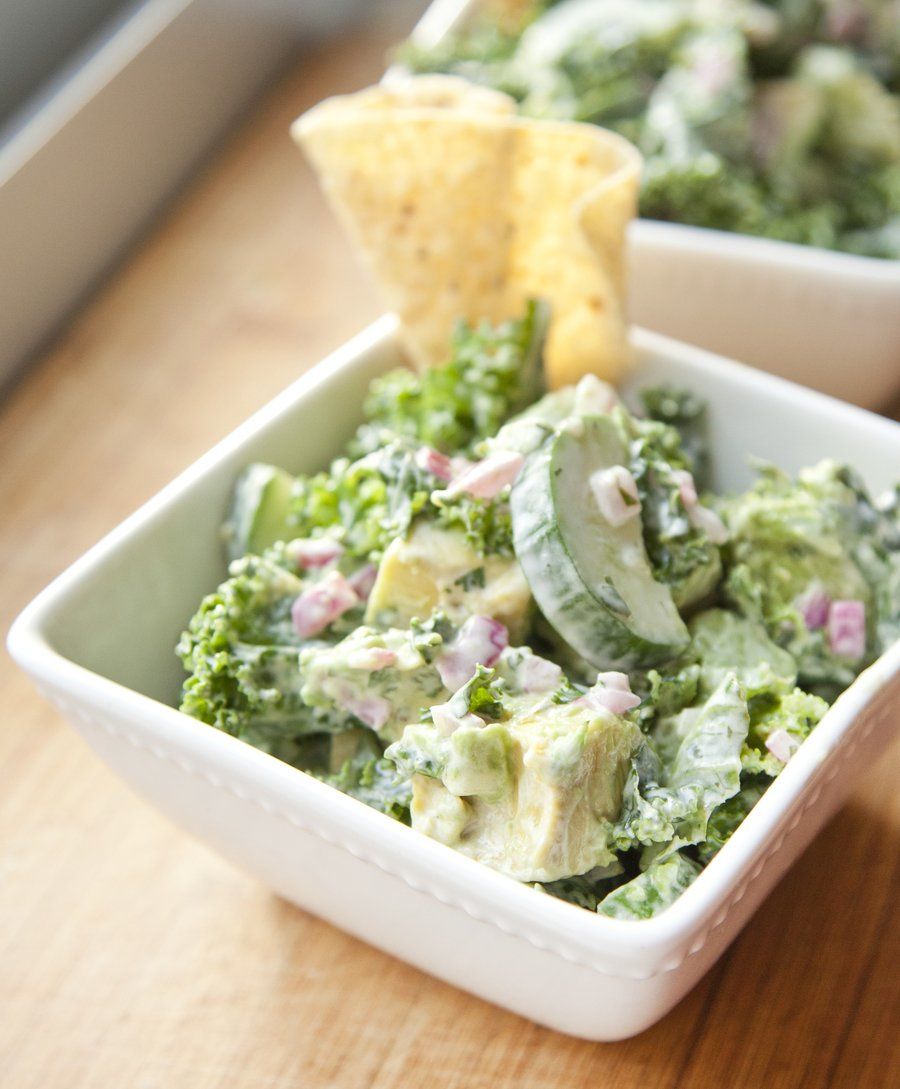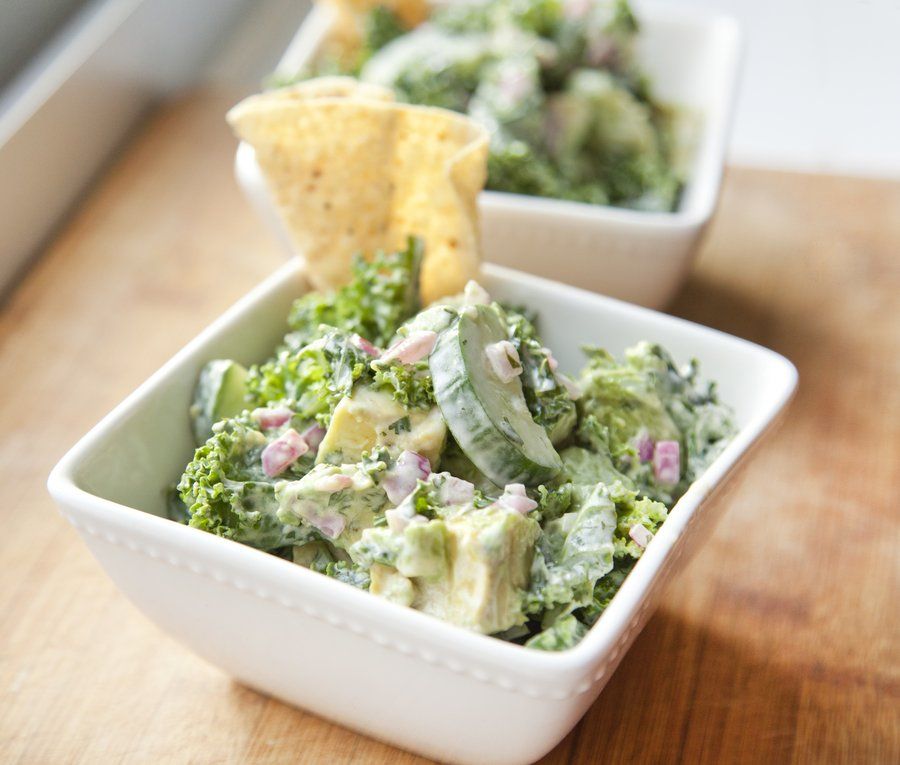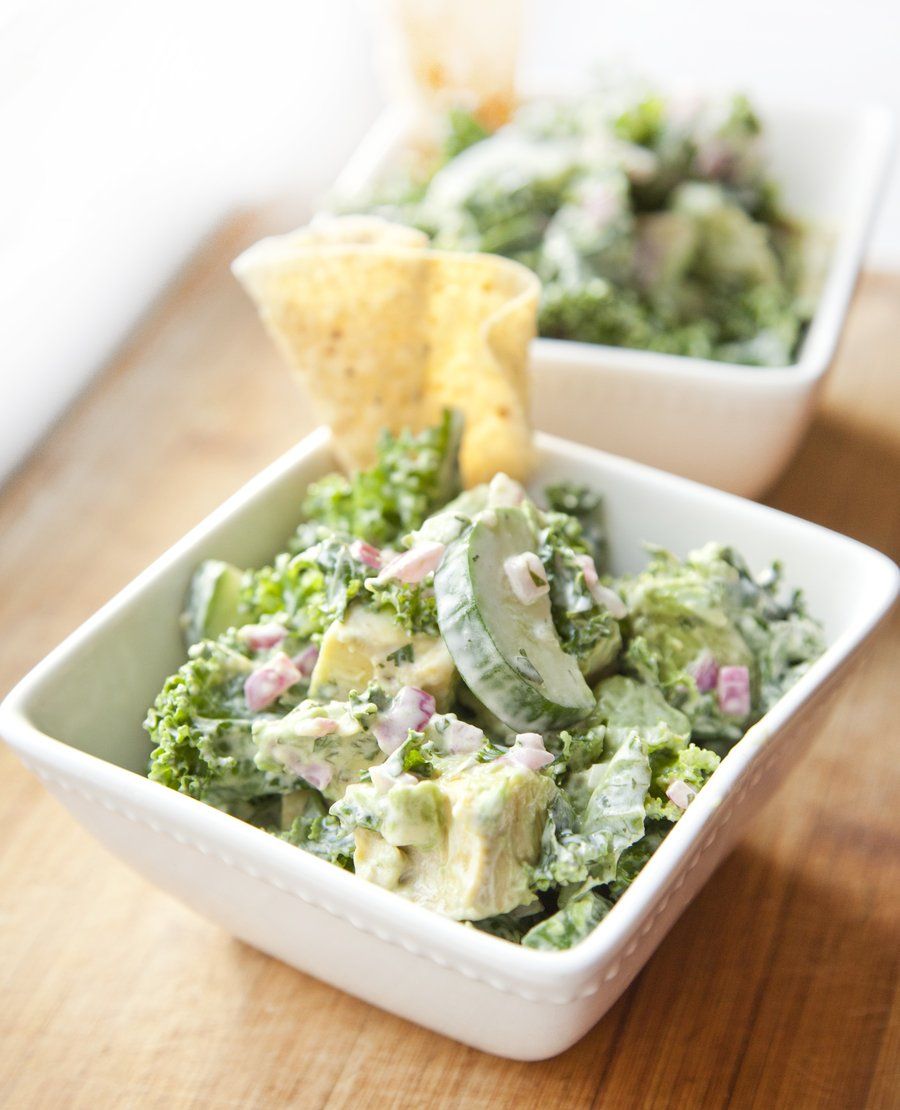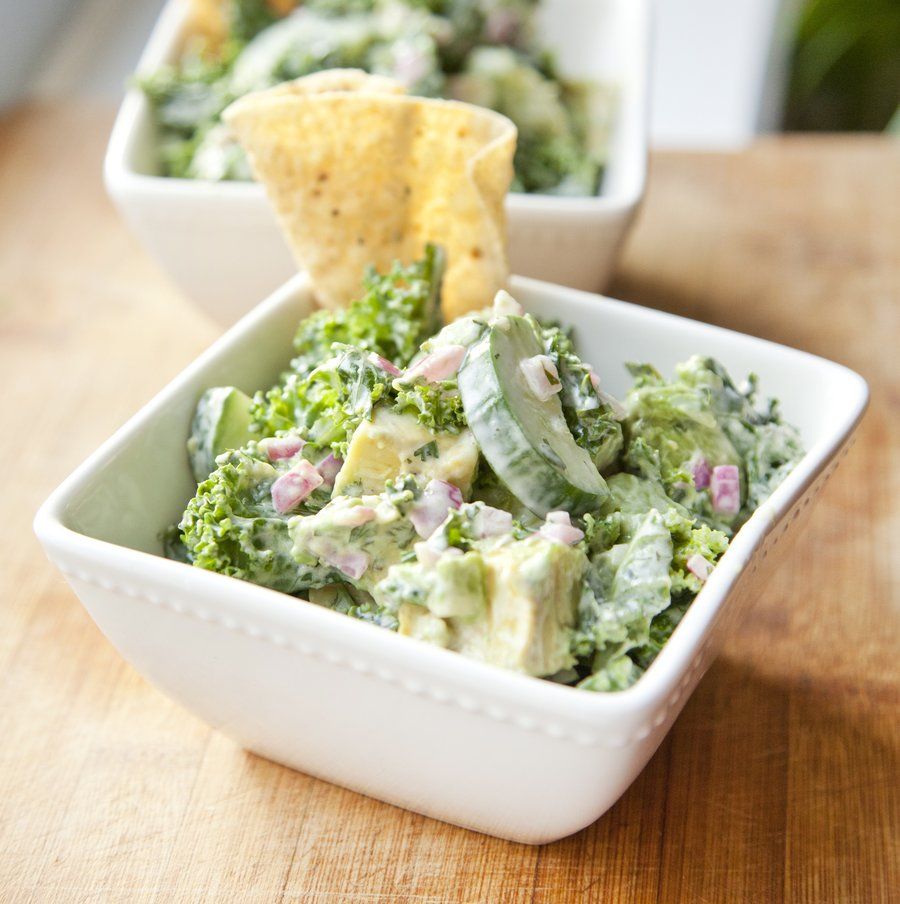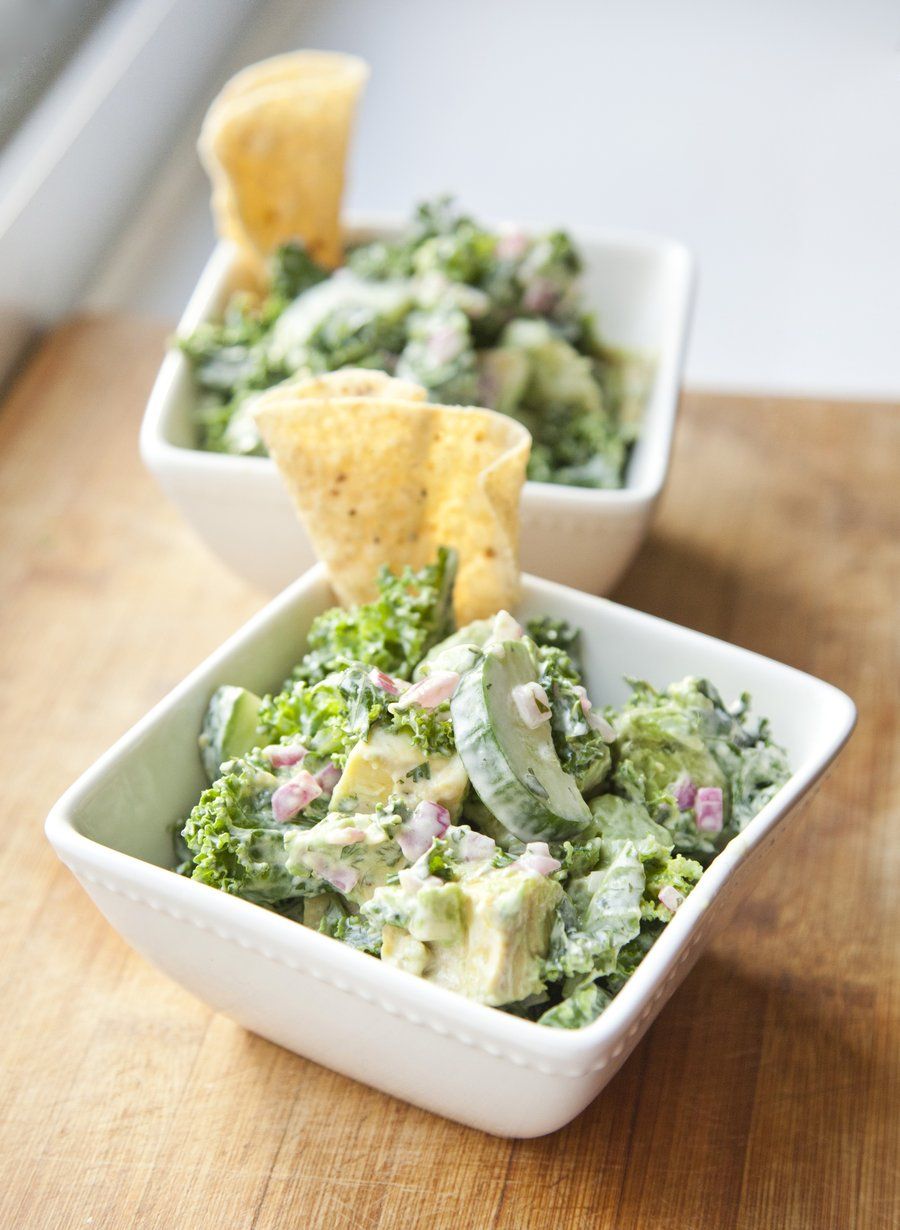 Kale, Avocado & Cucumber Salad
Prep Time
---
2 Hour 30 Minutes

Total Time
---
2 Hour 30 Minutes

Yield
---
Serves 2-4

Ingredients
3 T Mayonaise
1/2 Tablespoon Water
1/4 Teaspoon Salt
Juice of 1 Lime
1/4 Teaspoon Lime Zest
1 Tablespoon Cilantro (minced)
1/3 Cup Red Onion (minced)
3 oz Kale (de-stemmed and cut into bite-sized pieces)
1 Avocado (cut into 1" cubes)
1 Persian Cucumber (cut into half-moon shapes)
---
Directions
In a small bowl, whisk together your mayo, water, salt, lime juice, lime zest, Cilantro and red onion. Add a little crushed black pepper.
Place your de-stemmed kale in a large bowl and toss with the dressing made in step one. Cover and refrigerate for at least an hour to help break down the kale's toughness.
After the kale has sat for at least an hour, toss in your avocado and cucumber and serve.