Lately I've been on a real pizza kick – trying out all different types of toppings, and just experimenting with flavor combos and ideas. Last week I made one of my favorite pizzas so far, Buffalo Chicken Pizza. But last week, my husband suggested I try making a pizza featuring Goat Cheese. I love the tangy flavor of goat cheese, and think it pairs amazingly with the acidity of Grape Tomatoes. I added in a bunch of herbs, mushrooms and garlic to round out the pizza's flavor profile, and it was delicious!
Some other ideas I had to top this pizza with included: Thin Sliced Zucchini and/or adding in some kind of salty meat like prosciutto or salami.
This is a great vegetarian option for pizza, and can be made in smaller versions as an appetizer! You can also try these same toppings on toasted baguette slices as your next bruschetta!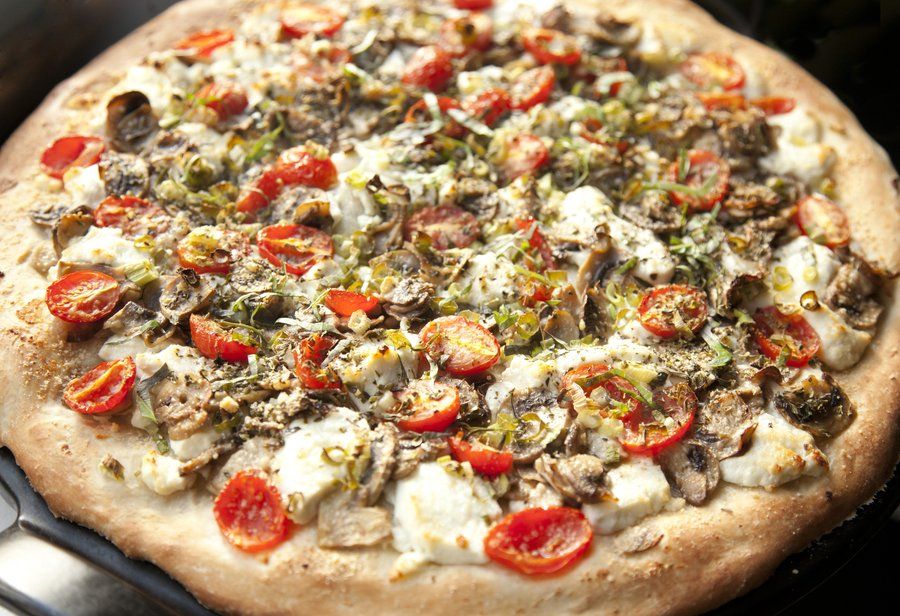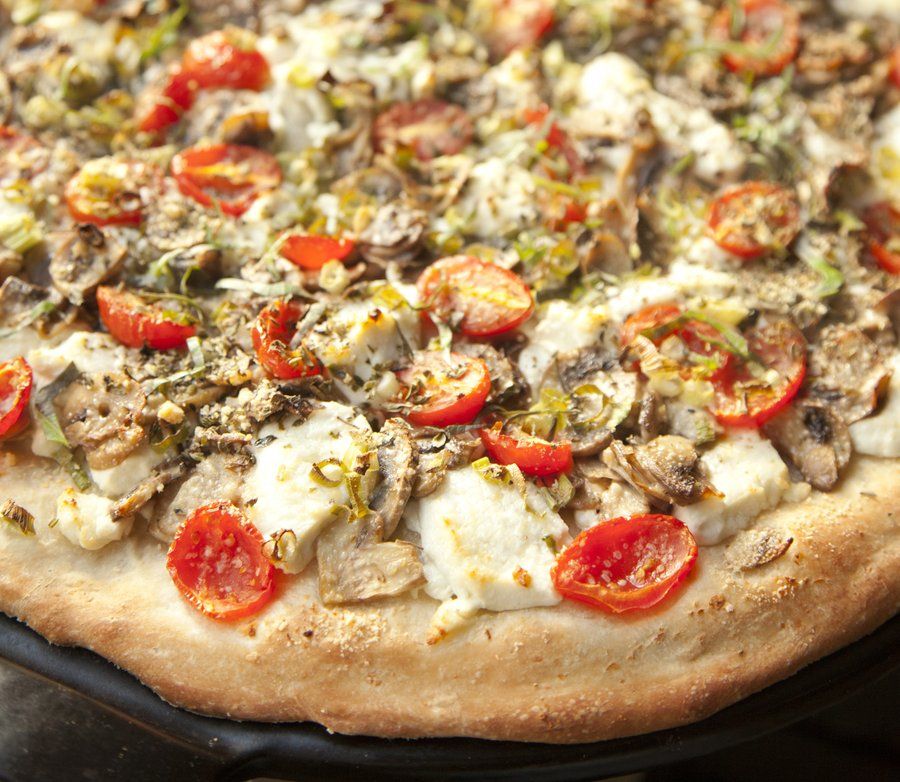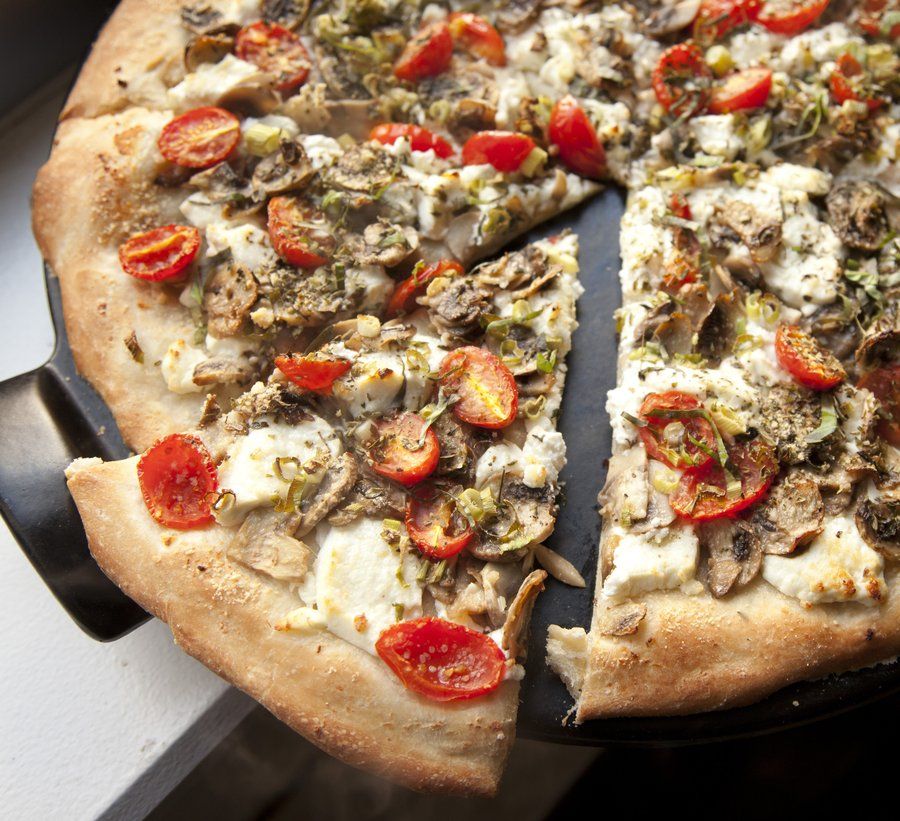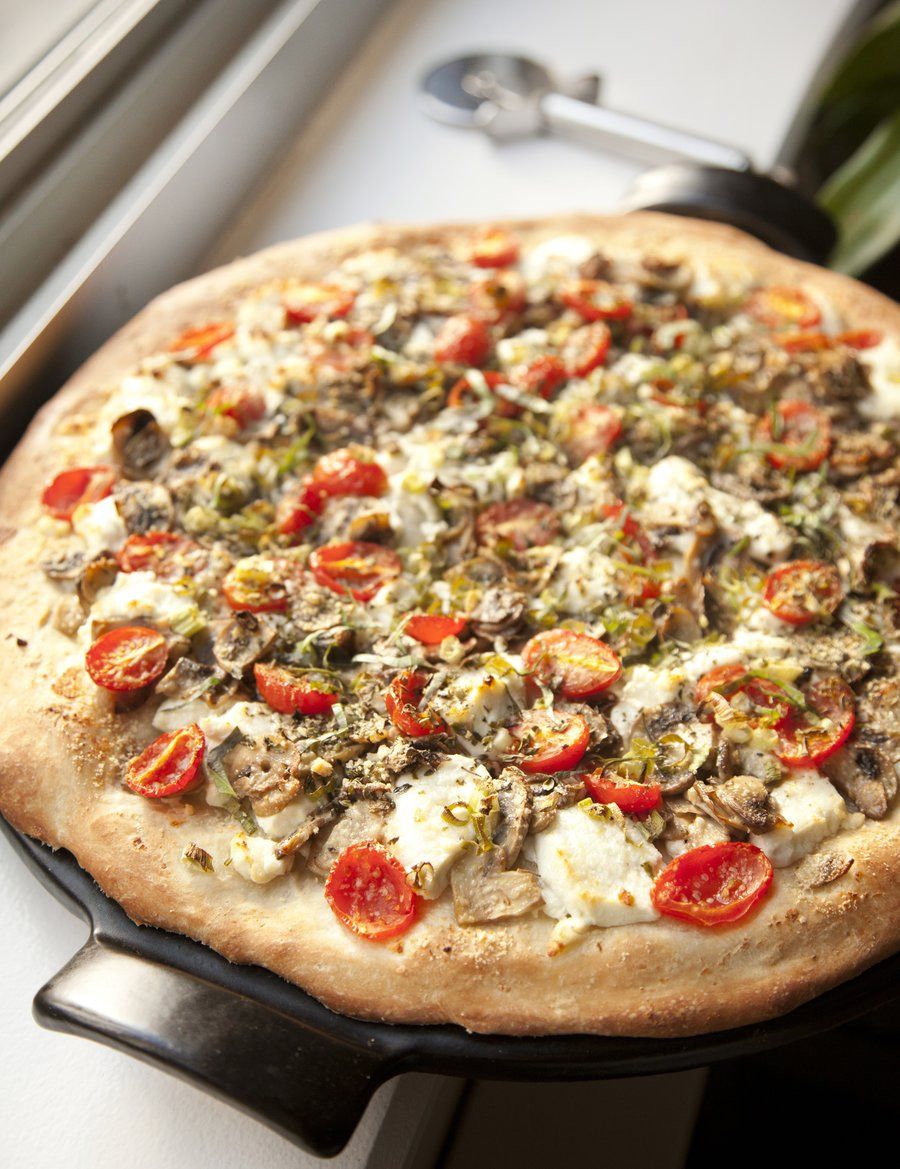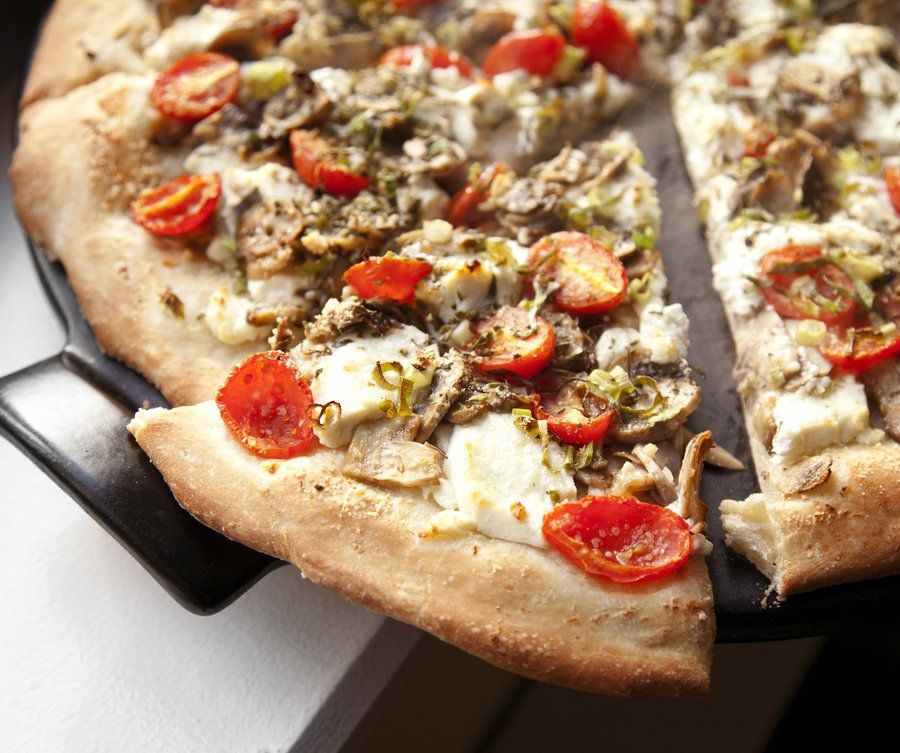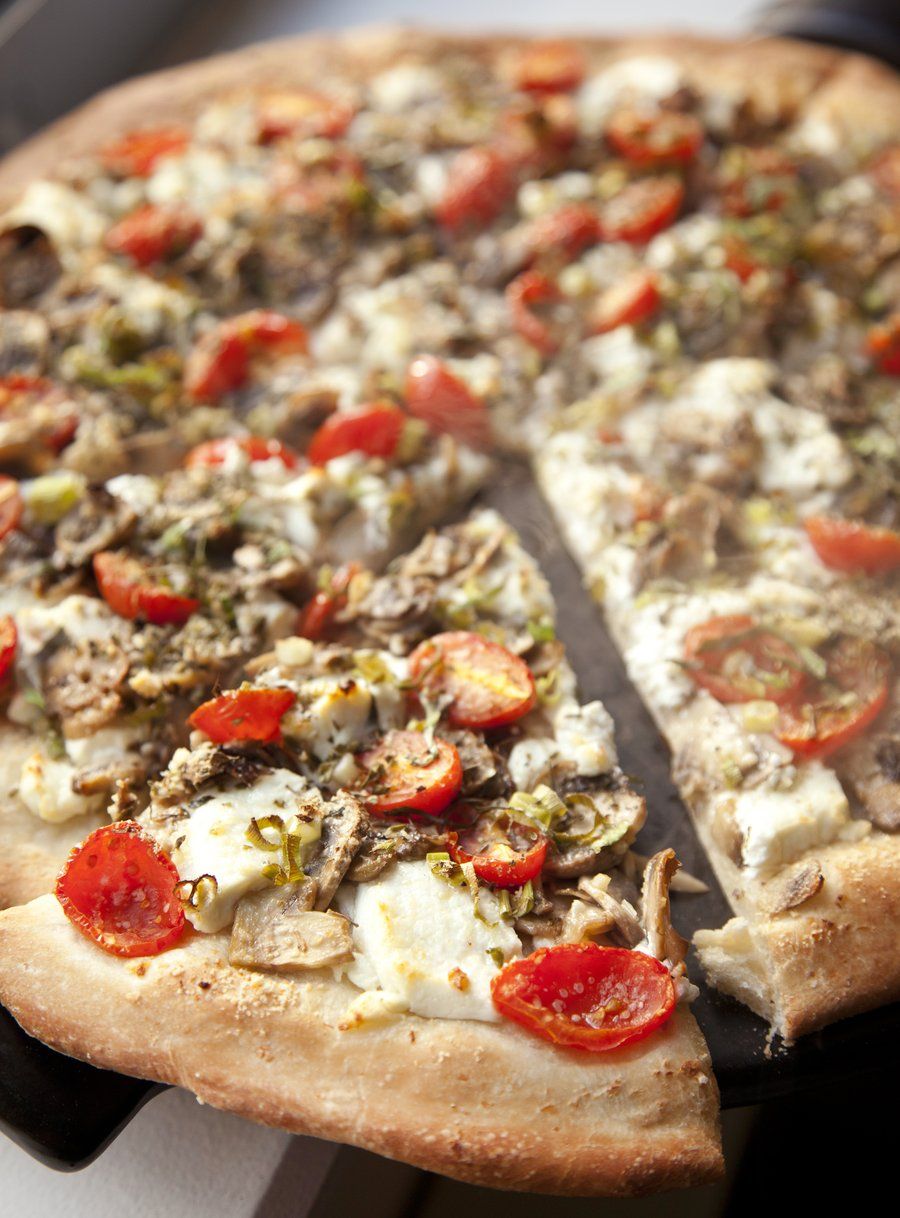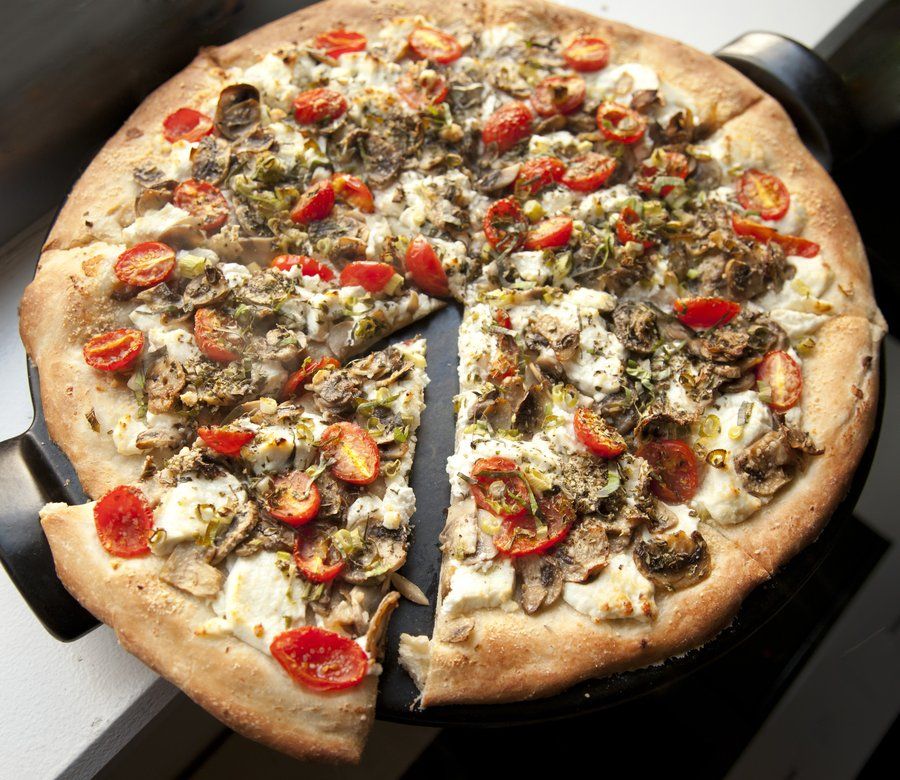 Goat Cheese, Mushroom & Grape Tomato Pizza
Prep Time
---
15 Minutes

Cook Time
---
15 Minutes

Total Time
---
30 Minutes

Yield
---
Serves 2

Ingredients
10 oz Baby Bella Mushrooms (cleaned and sliced thin)
1 Teaspoon Garlic (minced)
8 oz Goat Cheese
2 Scallions (sliced thin)
1 Cup Grape Tomatoes (cut in half lengthwise)
1 Teaspoon Dried Oregano
1 Tablespoon Parmesan Cheese (grated)
1 Pound Pizza Dough
8 Basil Leaves (julienned)
Maldon Salt
Extra Virgin Olive Oil
---
Directions
In a medium sized saucepan, heat up 1 teaspoon of Olive Oil, once hot, add in your thinly sliced mushrooms and sauté until cooked through. Add in your garlic and cook another 2 minutes, season with salt and pepper and remove from the heat.
Preheat your oven to 500 degrees with a pizza stone in the oven. On a non-stick surface form your pizza dough into the desired pizza shape. Top evenly with crumbles of Goat Cheese, your Sautéed Mushroom mixture, Scallions, Grape Tomatoes, Oregano, and Parmesan Cheese. Carefully slide the pizza onto the pizza stone and bake for 15 minutes, until the crust is a golden brown. (If the Goat Cheese hasn't completely melted, place under the broiler on HI for 3 minutes).
Remove the pizza from the oven, top with julienned basil, some Maldon salt and a drizzle of high quality Olive Oil. Slice up and serve hot.