I am not usually a huge pasta eater, but there are few dishes I will make the exception for… first being Mac N Cheese, second being Ravioli, and third being Asian Peanut Noodles.
I find Peanut Noodles to be the most addictive thing to eat – the combination of ingredients really hits on so many umami-like flavors, that I find it hard to contain myself around a plate of Peanut Noodles.
This is a super fast and easy recipe – if you wish to make it vegetarian, just leave out the pork!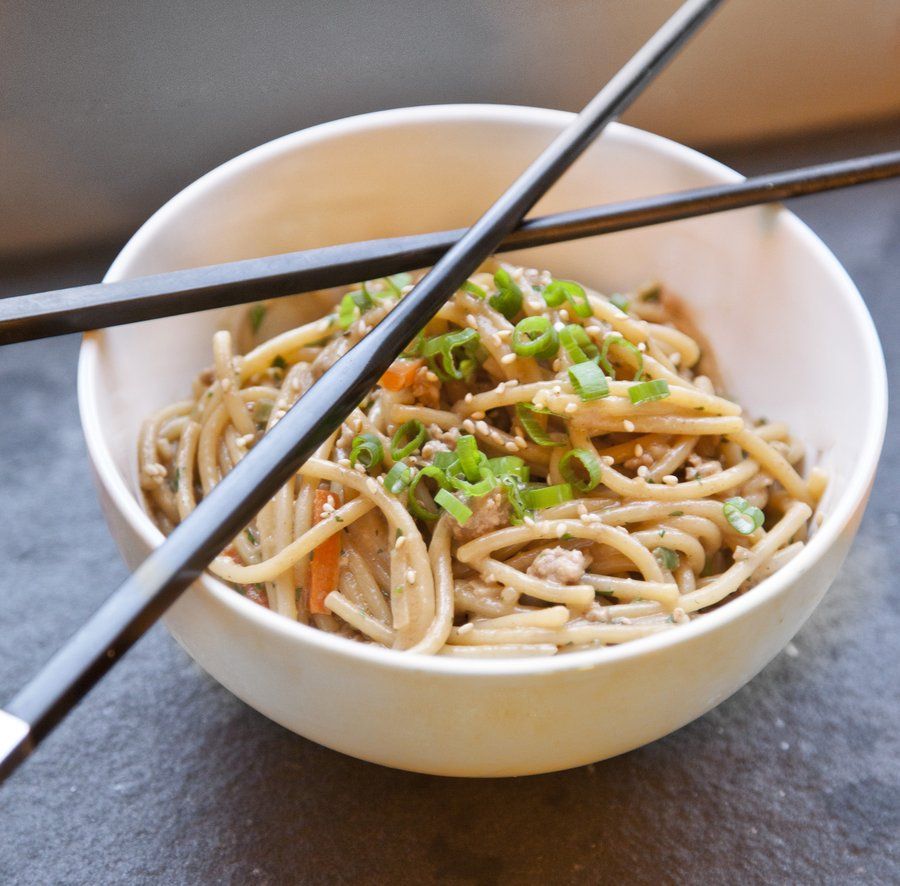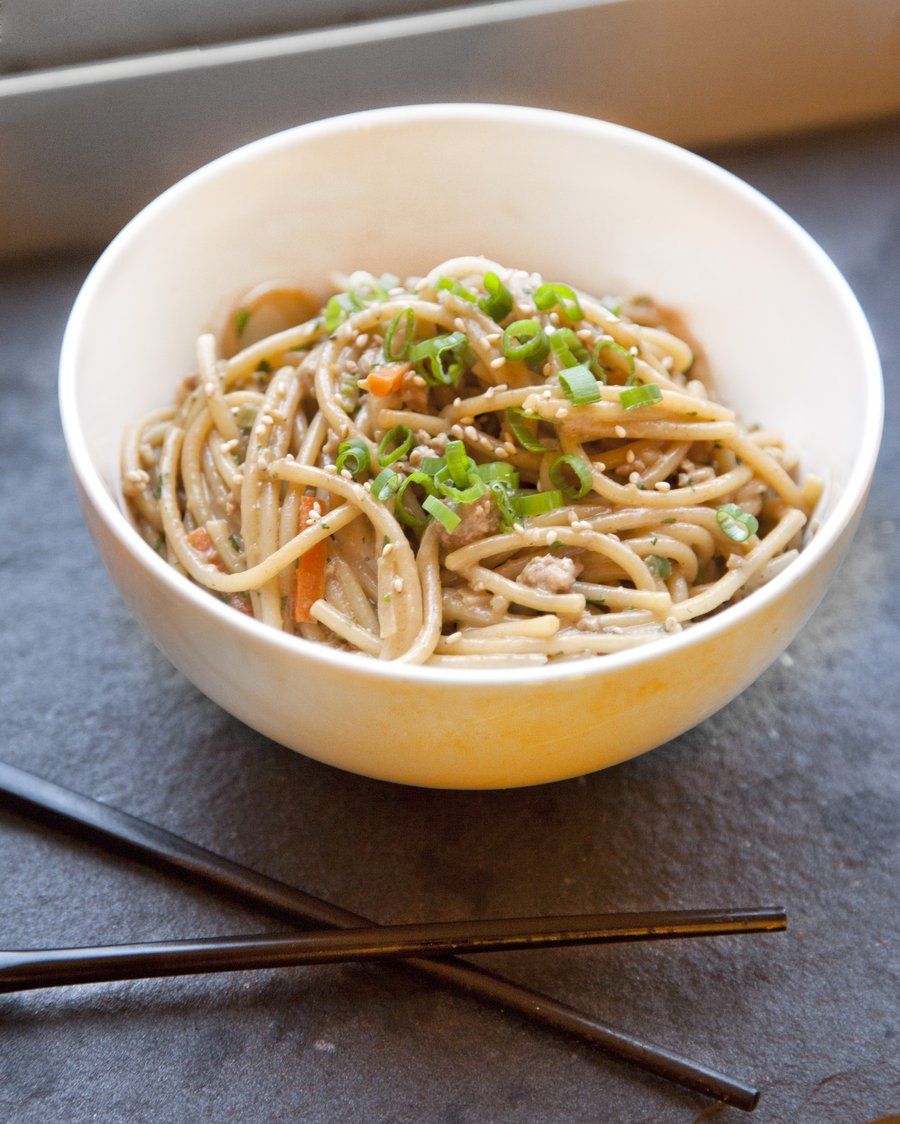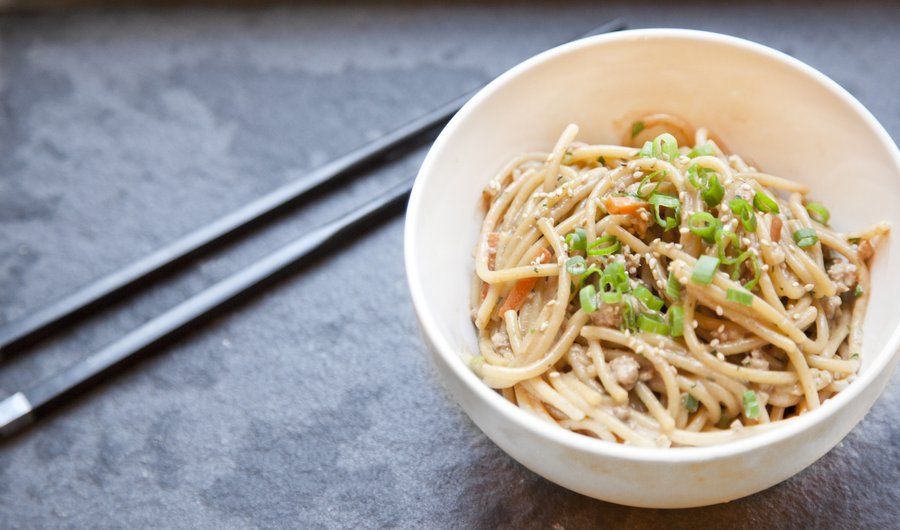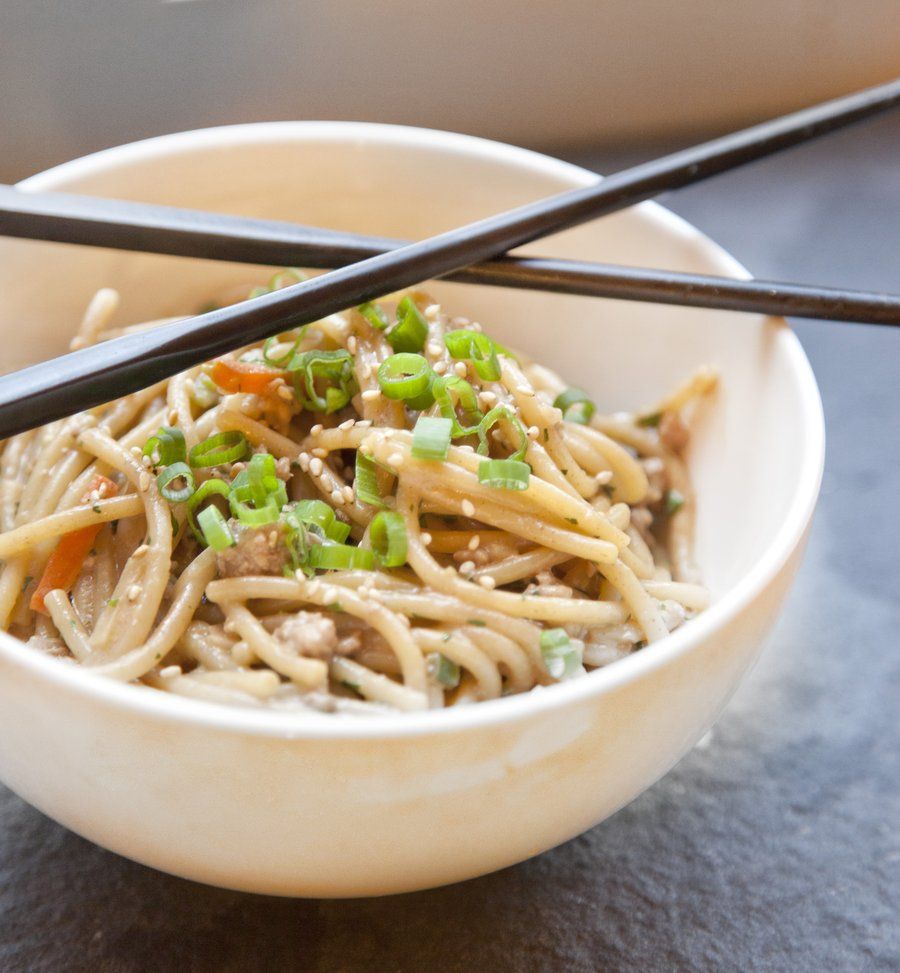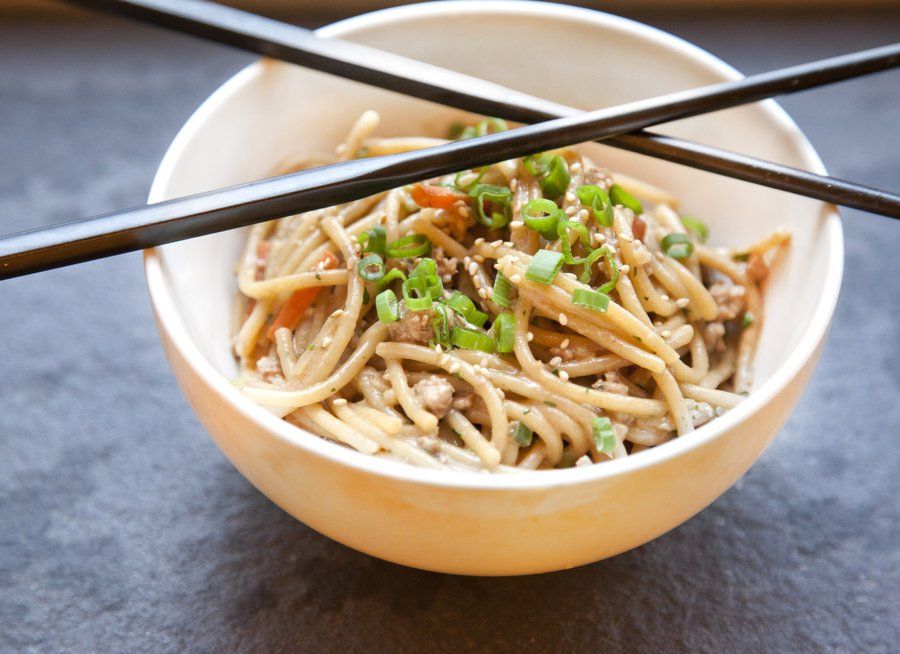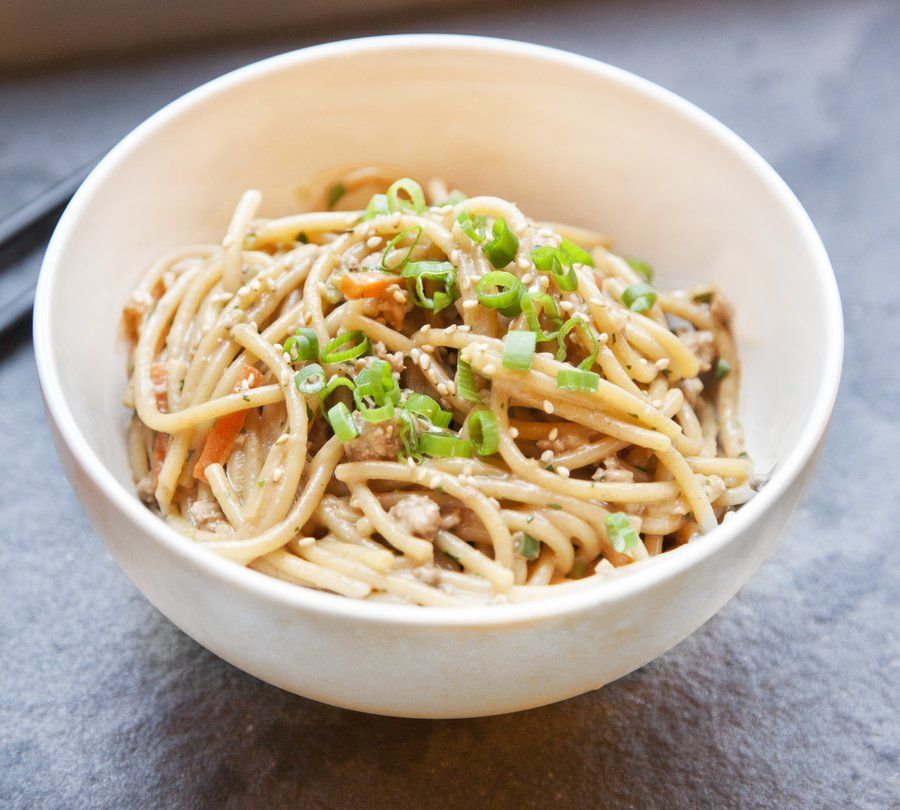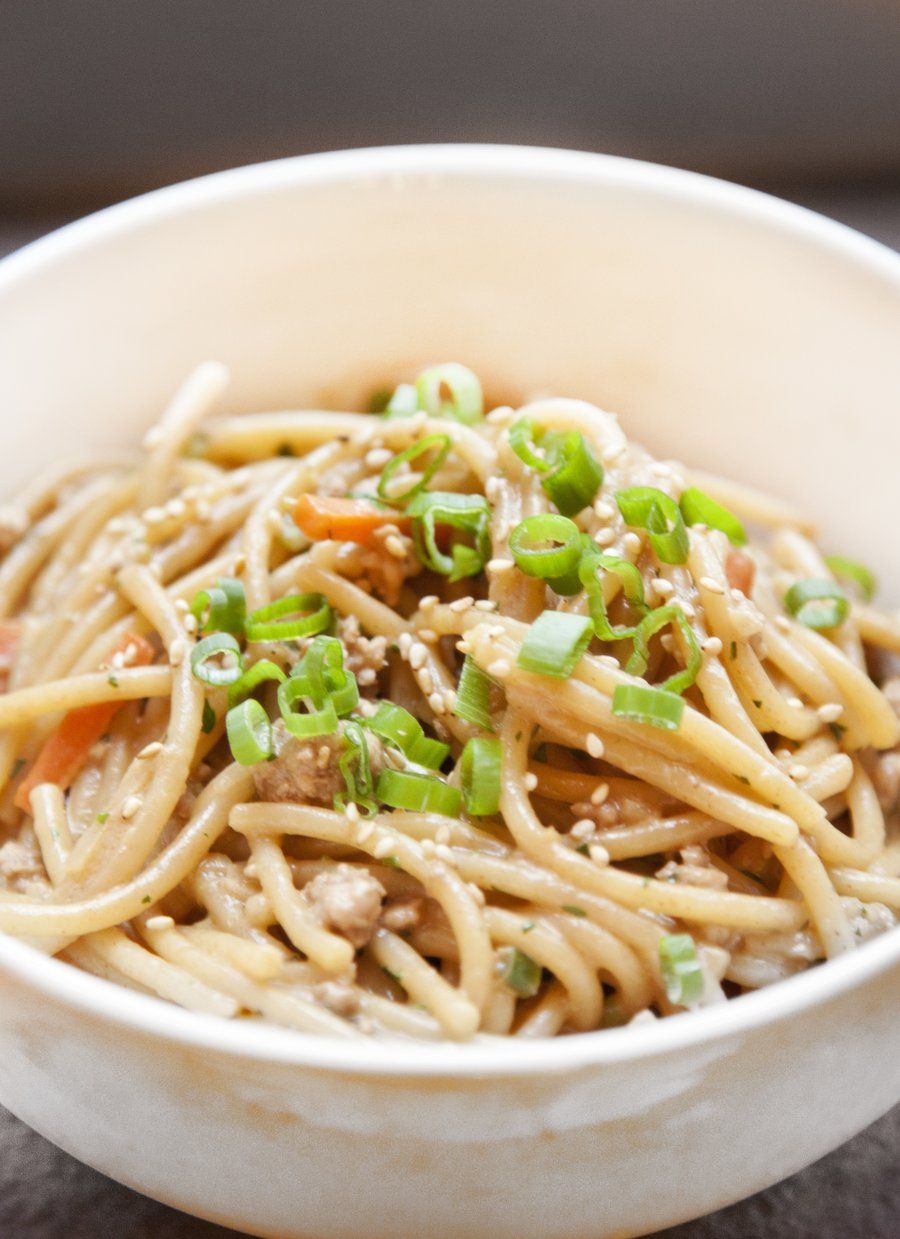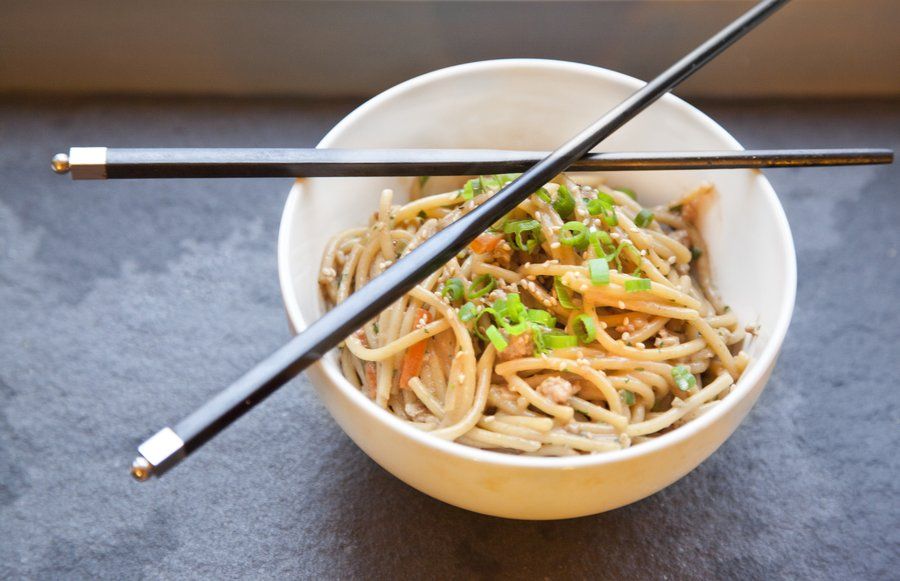 Chinese Peanut Noodles with Pork
Prep Time
---
5 Minutes

Cook Time
---
20 Minutes

Total Time
---
25 Minutes

Yield
---
Serves 2

Ingredients
7 oz Spaghetti
3 T Creamy Peanut Butter
1 Tablespoon Water
1 Tablespoon Rice Vinegar
2 T Soy Sauce (divided)
1 1/2 T Sesame Oil (divided)
2 Carrots (grated)
3 Scallions (sliced thin)
2 Garlic Cloves (minced)
1 Teaspoon Ginger Powder
8 oz Ground Pork
2 T Cilantro (minced)
Sesame Seeds (optional)
---
Directions
Bring a large pot of salted water to a boil. Add in your spaghetti, and cook as per the manufacturer's instructions. While the spaghetti is cooking, in a small bowl combine your peanut butter, water, rice wine vinegar, 1T of the soy sauce and 1T of the Sesame Oil - Whisk together. When your spaghetti is done cooking, drain (reserve about 1/2 cup of the cooking liquid). Place the drained spaghetti back in the pot you cooked it in and add in your peanut sauce - toss to coat. Cover the pot.
Next, In a medium saute pan, heat up your remaining Sesame Oil. Add in your carrot and cook about 3 minutes. Then add in the scallions (reserving some for a garnish), garlic and ginger powder, cook another minute over a medium heat. Add in the ground pork and cook, breaking it up with a wooden spoon, until cooked through. Add in your soy sauce and stir to combine.
Pour all the contents of your saute pan into the pot with the spaghetti and add in your cilantro. Toss together. Use some of your reserved cooking liquid from the pasta to loosen it up, if needed Serve topped with the reserved scallions and sesame seeds.