This weekend we are dog-sitting a family friend's dog. So to make her feel at home, we've been doing a lot of outdoor activities and spending a lot of time with her and our dog together. So yesterday, I decided the best way to juggle puppy time and cooking dinner was to start dinner in the slow cooker, and finish it up when we got home from the day's activities (which is obviously one of the best aspects of slow cookers - their ability to cook without you there!)
This recipe came out awesome - the sauce reduction I made from the slow cooker liquid was the star of the show. The combination of flavors were delicious! You can also try this chicken on a loaded nacho platter, in tacos, in a wrap, in a salad....get creative!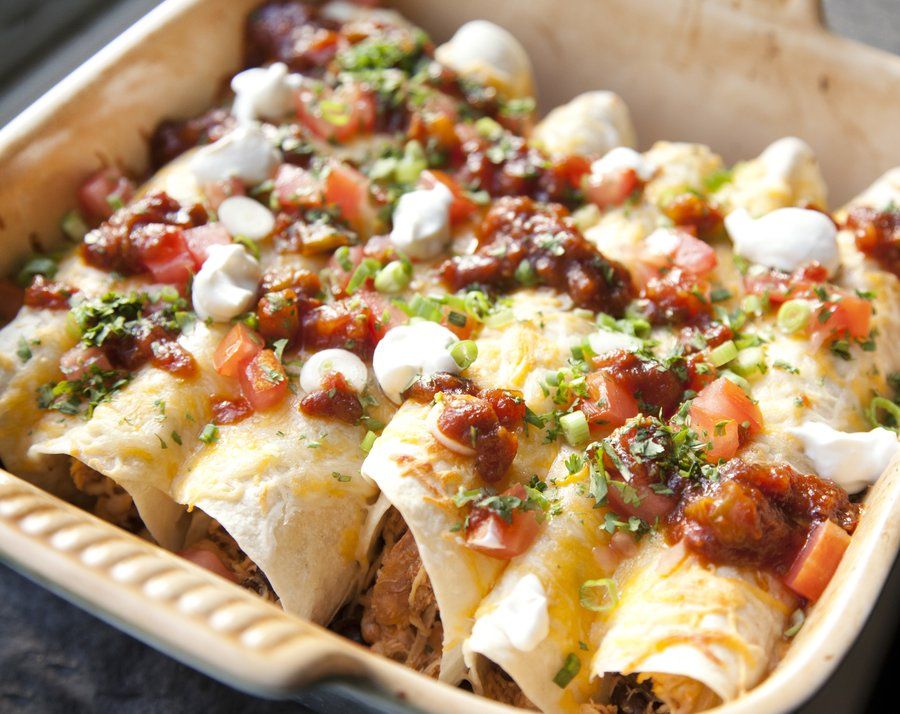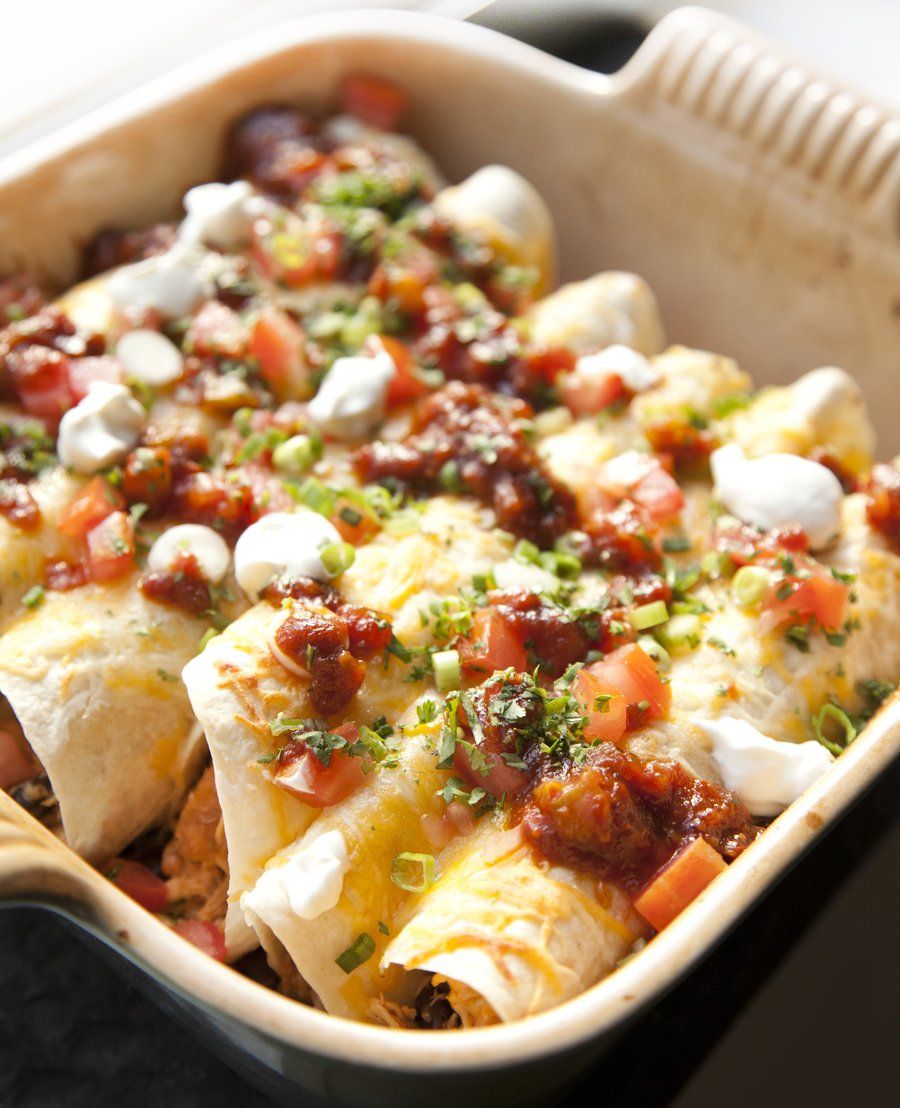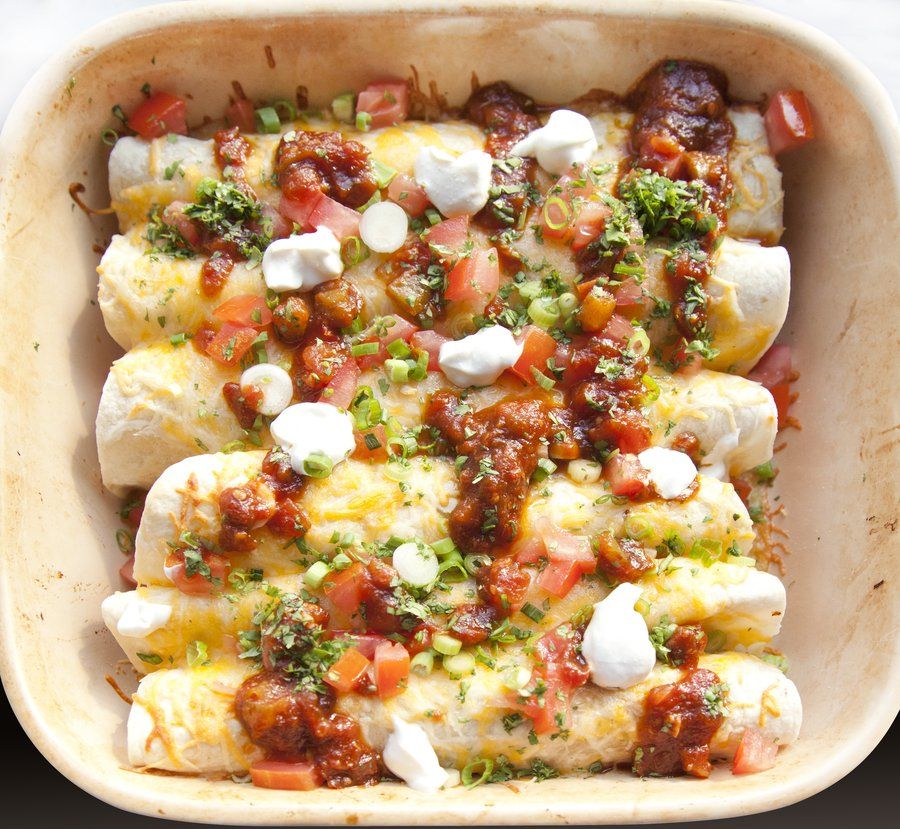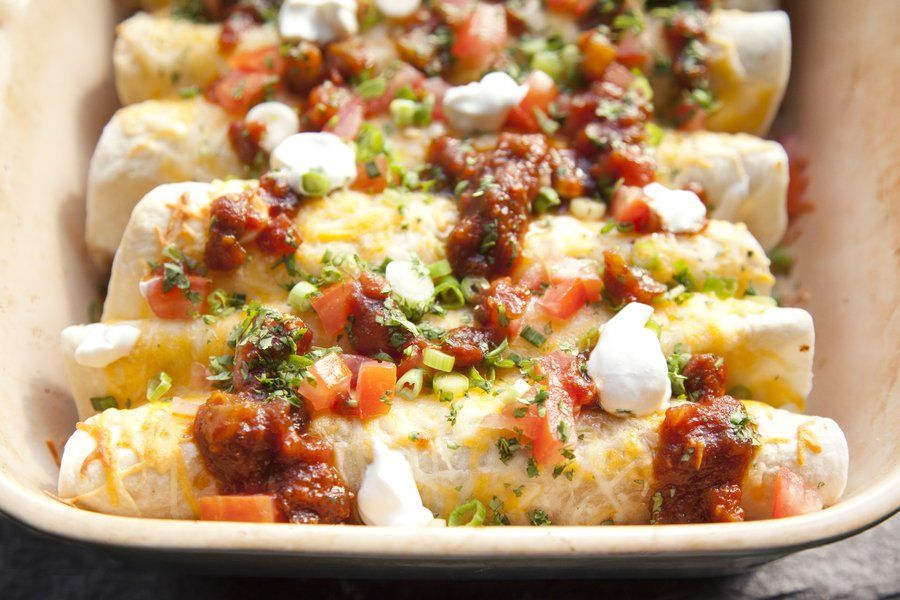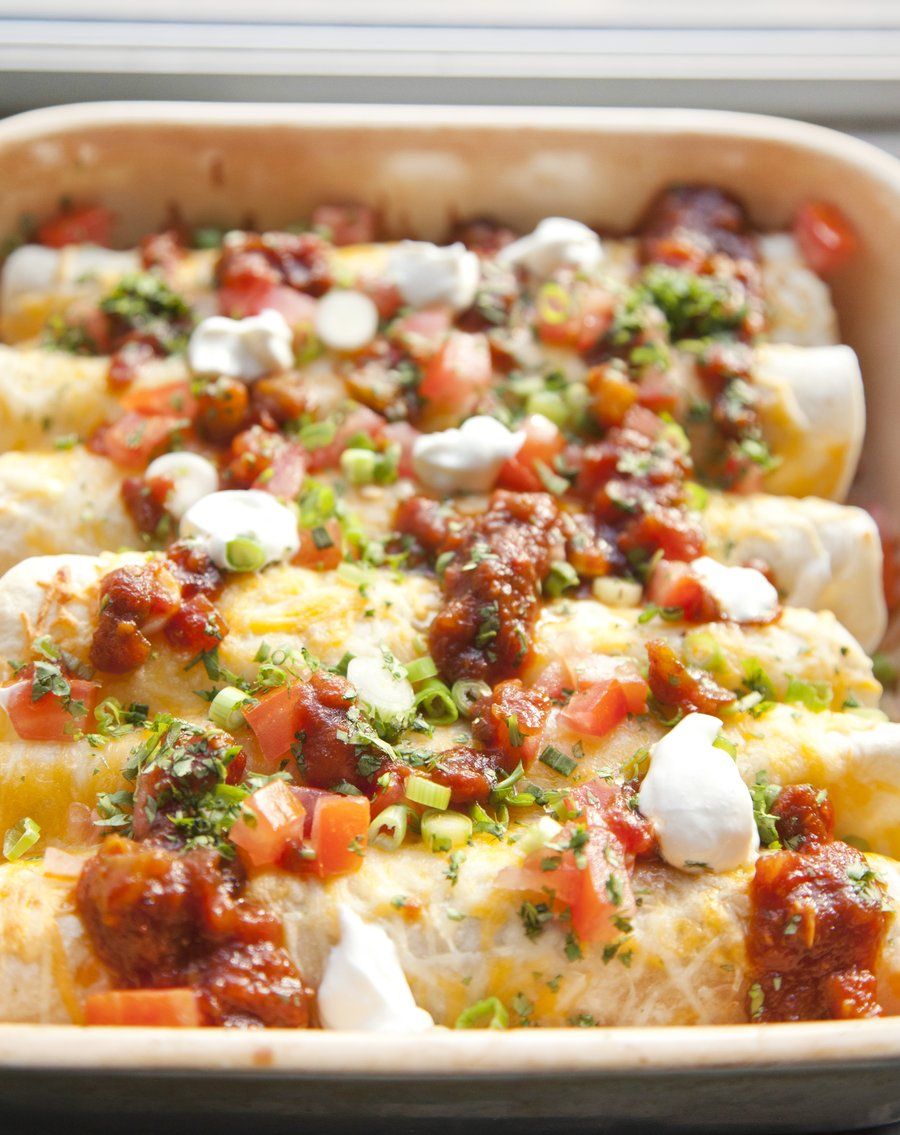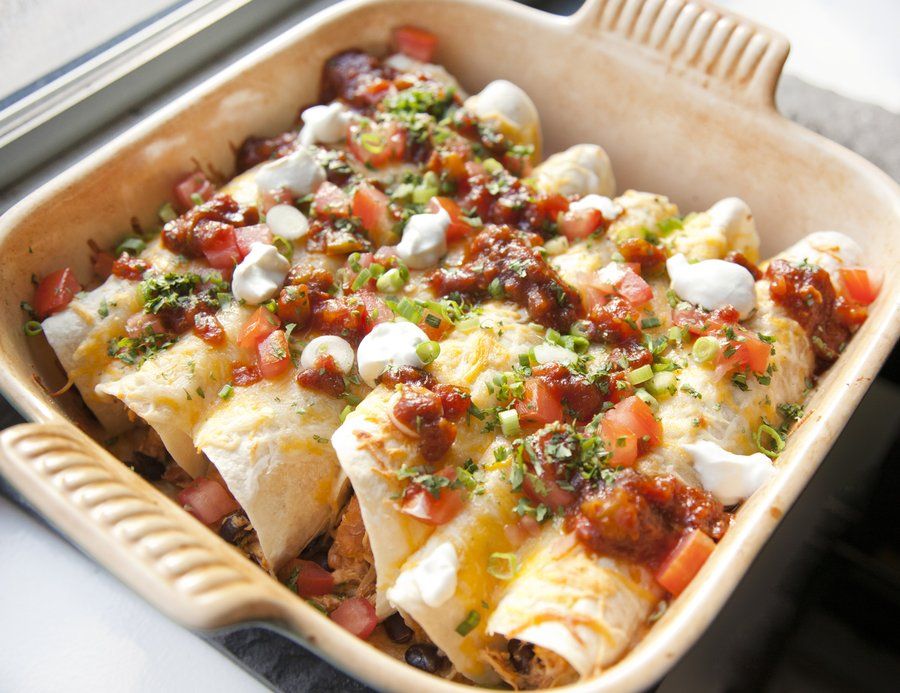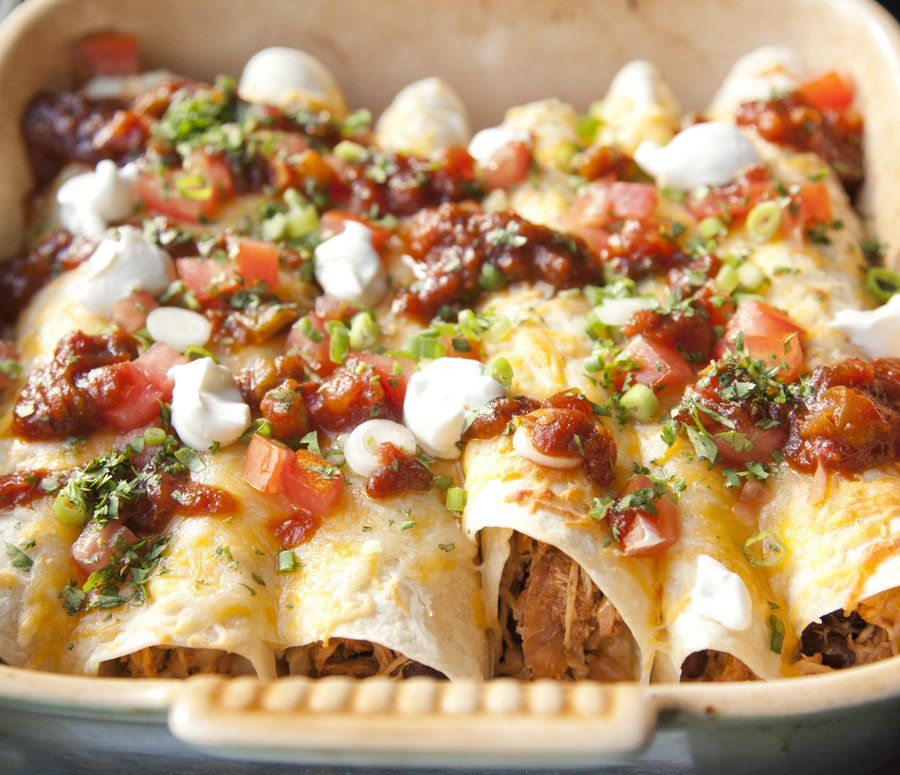 Slow Cooked Chicken Enchiladas
Prep Time
---
10 Minutes

Cook Time
---
6 Hour 40 Minutes

Total Time
---
6 Hour 50 Minutes

Yield
---
Serves 4

Ingredients
2 lbs Boneless Chicken Breasts
1 Cup Onion (diced small)
3 Garlic Cloves (minced)
1 Teaspoon Smoked Paprika
Pinch Cayenne
1 Teaspoon Salt
1/2 Cup Ketchup
2 T Water
2 T Light Corn Syrup
4 oz Fire Roasted Green Chilies
1/2 Teaspoon Chili Powder
8 8" Flour Tortillas
8 oz Cheddar Cheese (shredded)
15 Ounce Can Black Beans (Drained and Rinsed)
3 T Store bought Salsa
Sour Cream
2 Scallions (sliced thin)
1/2 Tomato (diced small)
1 Tablespoon Cilantro (minced)
---
Directions
In a bowl combine your onion, garlic, smoked paprika, cayenne, salt, ketchup, water, light corn syrup, green chilies, and chili powder - stir to combine. Pour half of this mixture into your slow cooker. Place your chicken breasts on top of the sauce and top with the rest of the sauce. Cover the slow cooker and cook on low for 5 hours.
When done, remove chicken from slow cooker, and place in a bowl - shred with 2 forks. Ladle in about half of the liquid/solids from the slow cooker into the chicken until the chicken is well seasoned (but not too moist). Add in your black beans and toss together. Pour the rest of the contents of the slow cooker into a small pot and place over a high heat to start reducing it.
Preheat your oven to 375 degrees. Spray a baking dish with non-stick spray. To make each enchilada, place a tortilla on a cutting board, add a little shredded cheddar cheese, and your chicken/bean mixture across the length of the tortilla. Roll up the tortilla into a log shape and place in the baking dish. Repeat with the rest of the tortillas. Top with the remaining cheddar cheese (about a cup) and bake in the oven for 15 minutes.
At this point your sauce that has been reducing should be perfect, you want it just thick enough to coat the back of a spoon. Mix in 3 Tablespoons of pre-made salsa and stir together. Remove the enchiladas from the oven. Top with your sauce, sour cream, scallions, tomato and cilantro. Serve hot.