If I were to ever own my own restaurant or start a food truck it would hands down be in the genre of Mexican food. I absolutely love to eat all things Mexican – guacamole, tortillas, fajitas, tacos, burritos– and I love to cook all things Mexican.
Good Mexican food has an emphasis on fresh produce, succulent meats, and always the perfect tortilla-like vehicle to get those previous ingredients into your mouth. I personally love a soft flour tortilla, but if you're gluten free try corn tortillas.
Fajitas are a great dish to make because they're quick to cook (almost like the stir fry of the Mexican world), they're flavorful, and incredibly satisfying.
You'll notice in this recipe I measured out my marinade on a scale in grams (how very culinary school of me) – I only did this because I have come up with he perfect marinade that was best executed in such a precise manner. It has been months of experimenting but this marinade is one of my favorites. I suggest that any home cook or chef has a scale at home, especially for baking – so go out and invest the $20 in a chef's scale and make this marinade or come up with your own concoction!
If you're not in the mood for steak – this can be made with chicken as your protein (just allow for a little more cooking time since you don't want your chicken rare).
You can then serve this dish like I did with sour cream and guacamole or with your favorite homemade salsa!
Some of my recipes for great toppings: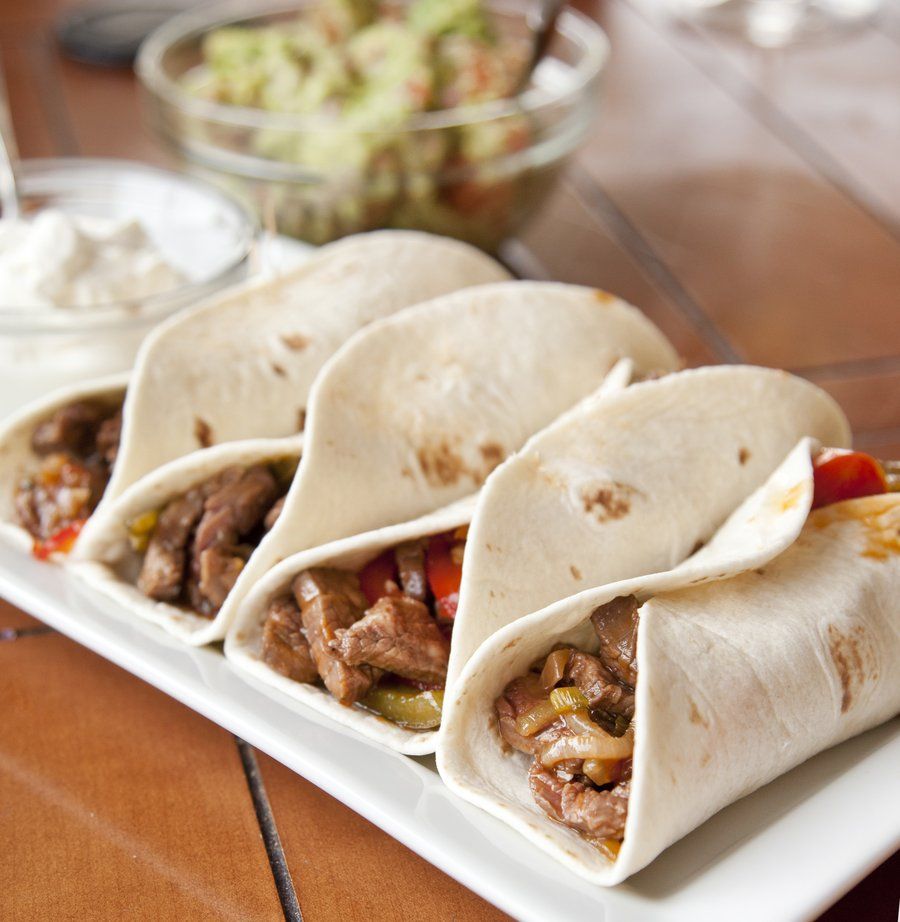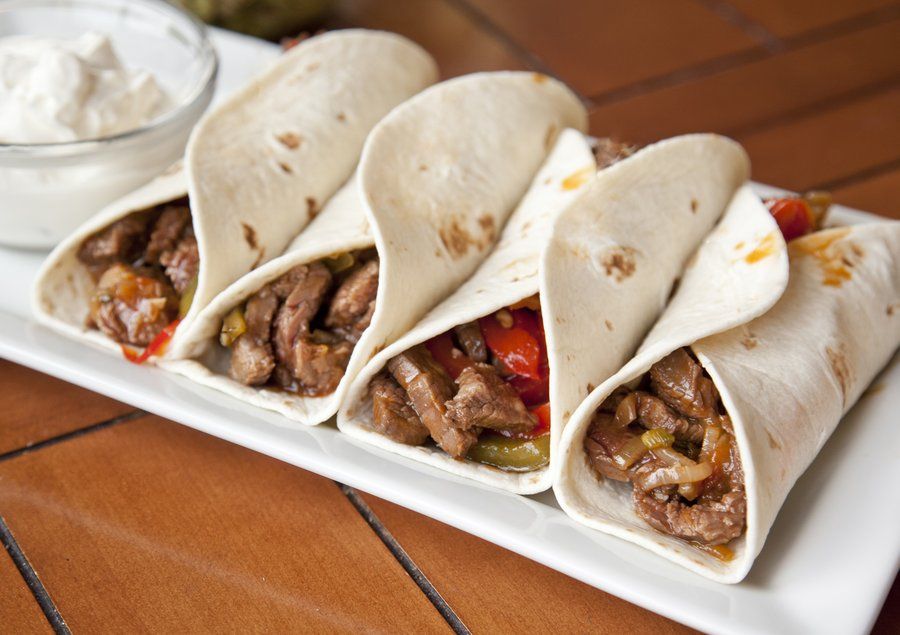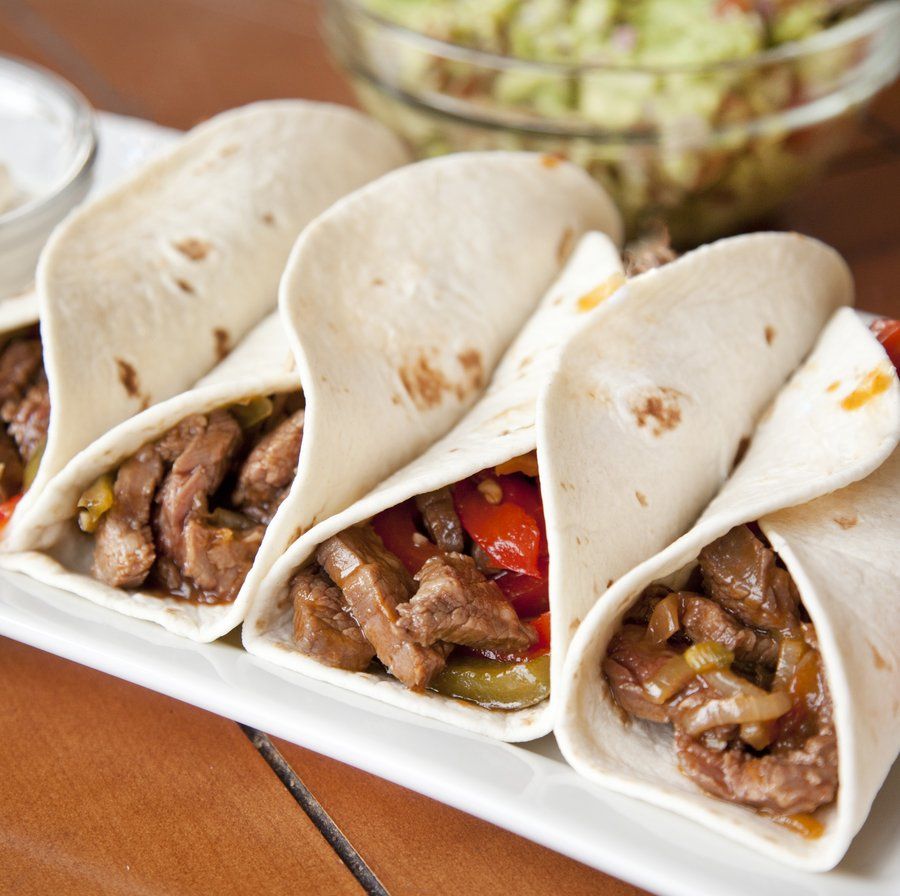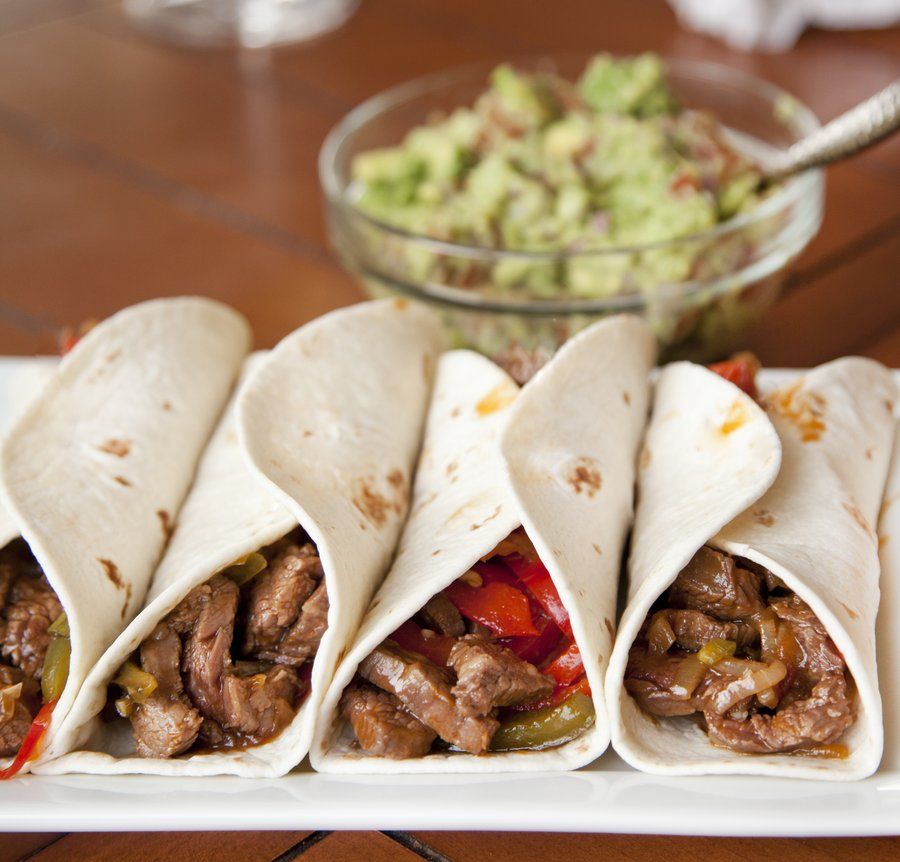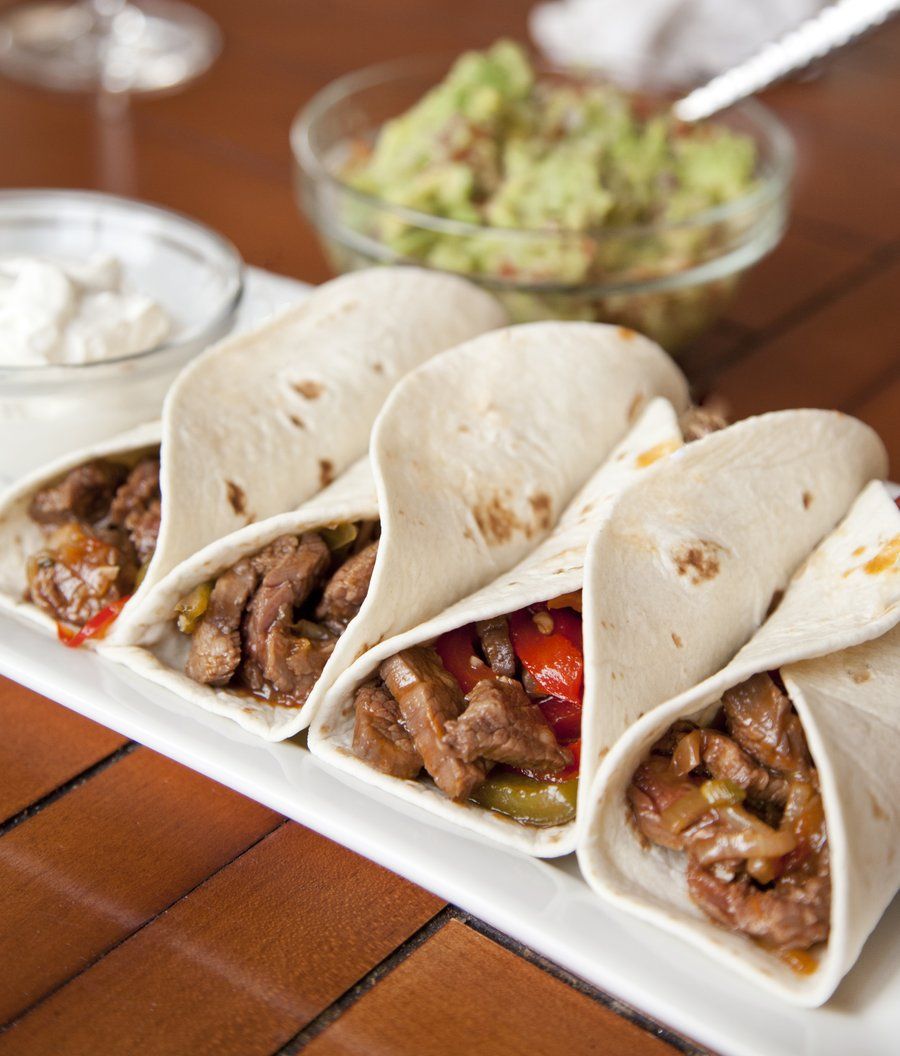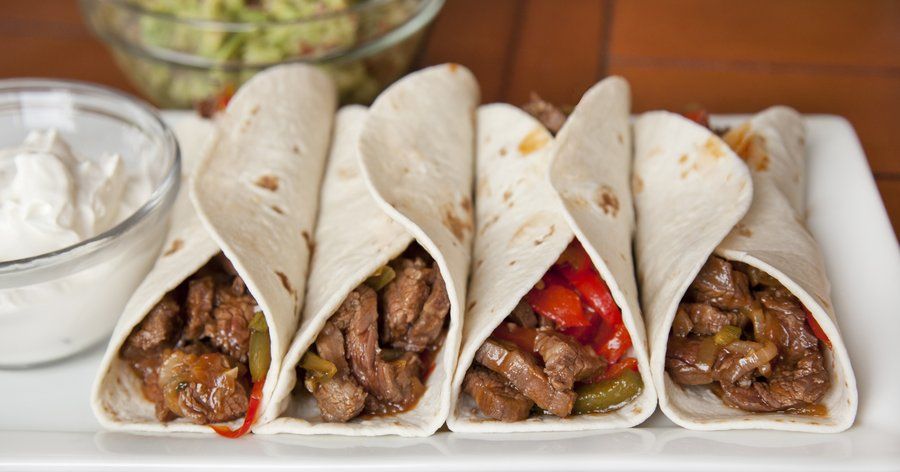 Flank Steak Fajitas
Prep Time
---
15 Minutes

Cook Time
---
20 Minutes

Total Time
---
35 Minutes

Yield
---
Serves 4

Ingredients
15 g Garlic Cloves (minced)
15 g Scallion (sliced thin)
90 g Ketchup
30 g Hot Sauce (I Used Frank's Red Hot)
10 g Soy Sauce
40 g Light Corn Syrup
5 g Dry White Wine (I used Pinot Grigio)
20 g Sugar
5 g Salt
1 1/2 lbs Flank Steak (cut into small bite sized pieces)
1/2 Onion (sliced thin)
1 Red Bell Pepper (sliced thin)
1/2 Green Bell Pepper (sliced thin)
8 6" Flour Tortillas
---
Directions
Combine your garlic, scallion, ketchup, hot sauce, soy sauce, light corn syrup, white wine, sugar and salt and in a bowl and mix together,
Meanwhile heat up a large skillet and add about a tablespoon of Olive Oil. Once hot, add in your red and green bell pepper and your onion (season with salt) and saute for about 10 minutes or until soft and translucent, stirring frequently to prevent burning. Remove from the skillet and place in a bowl.
At this point over a medium heat, add in your mixture from step 1 to the same skillet and cook for about 2 minutes until it's bubbling. Now add in your small diced flank steak and cook for about 3-5 minutes stirring to combine and coat the steak. Add back in your peppers and onion and mix together cooking for another 1-2 minutes.
Serve hot on soft flour tortillas with a side of sour cream and/or homemade Guacamole.