Recently I tested out making Jamaican style Jerk Chicken, a dish I haven't eaten since 2008 when I was actually in Jamaica. I remember loving the combinations of flavors that the chicken was seasoned with –the savory Indian spices and the addition of sweet and spicy All Spice, Jerk Chicken has a great umami-like taste.
So with some experimenting and taste testing, I have come up with this recipe, which has become one of my new favorites.
The first time I made it, I grilled it on our roof top grill (this is NYC, we don't have backyards – instead we grill on roofs) and the flavor was amazing. The next time I made it for this blog, it was pouring rain, so I made it in the oven. Both times were equally as delicious – but I must admit, if you can grill it, do it!
Some things to note in this recipe – do not marinate the chicken for longer than an hour – the marinade contains both salt and lime juice, both of which technically cook your meat – if you over marinate, the chicken's tenderness and doneness will be effected.
I also chose boneless skinless chicken thighs for this recipe because the dark meat is always way more juicy and tender than chicken breasts. However, another option is to get bone in, skin on chicken thighs if you like the crispy skin – for this option, cook the chicken the same in the recipe below (cooking with the skin side up) and after the 30 minutes in the oven, switch the broiler to high and cook about 5 minutes to crisp up the skin and blacken the spices (super yummy).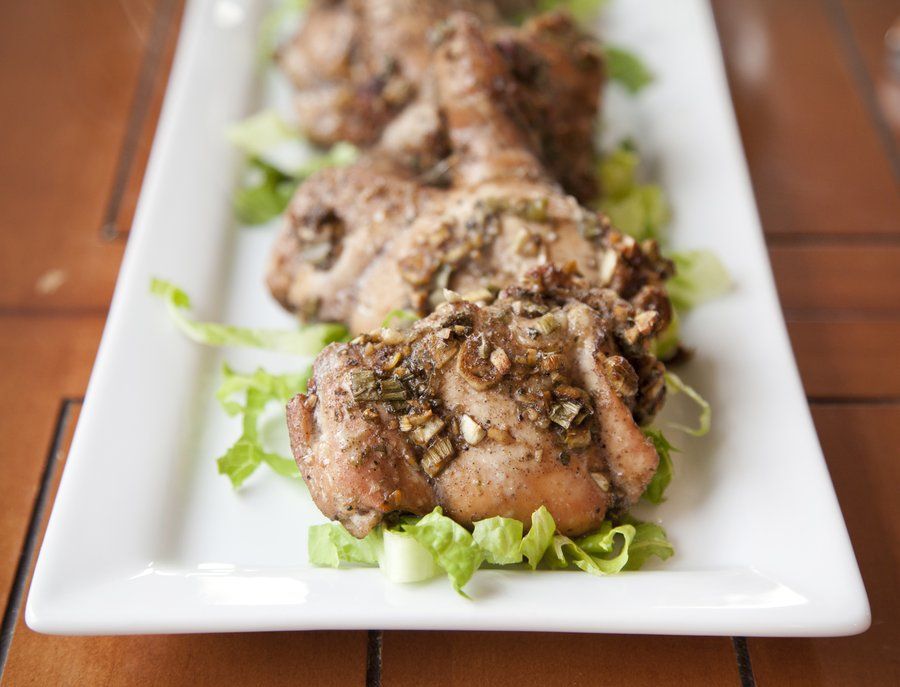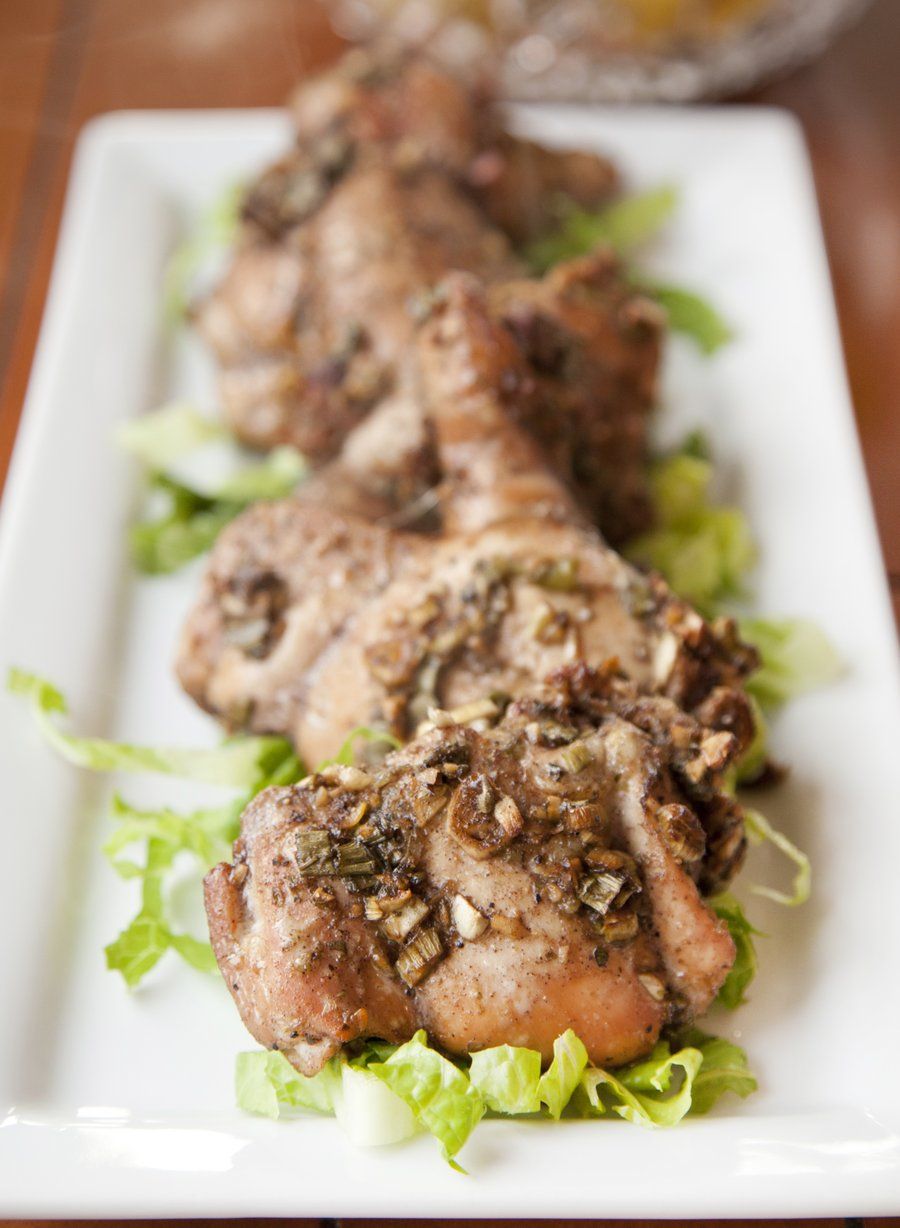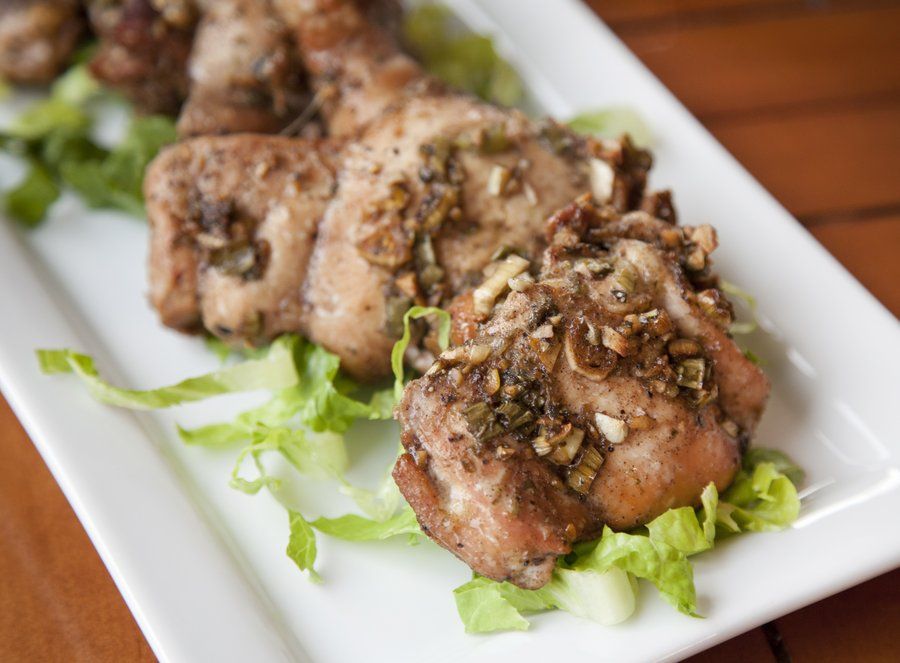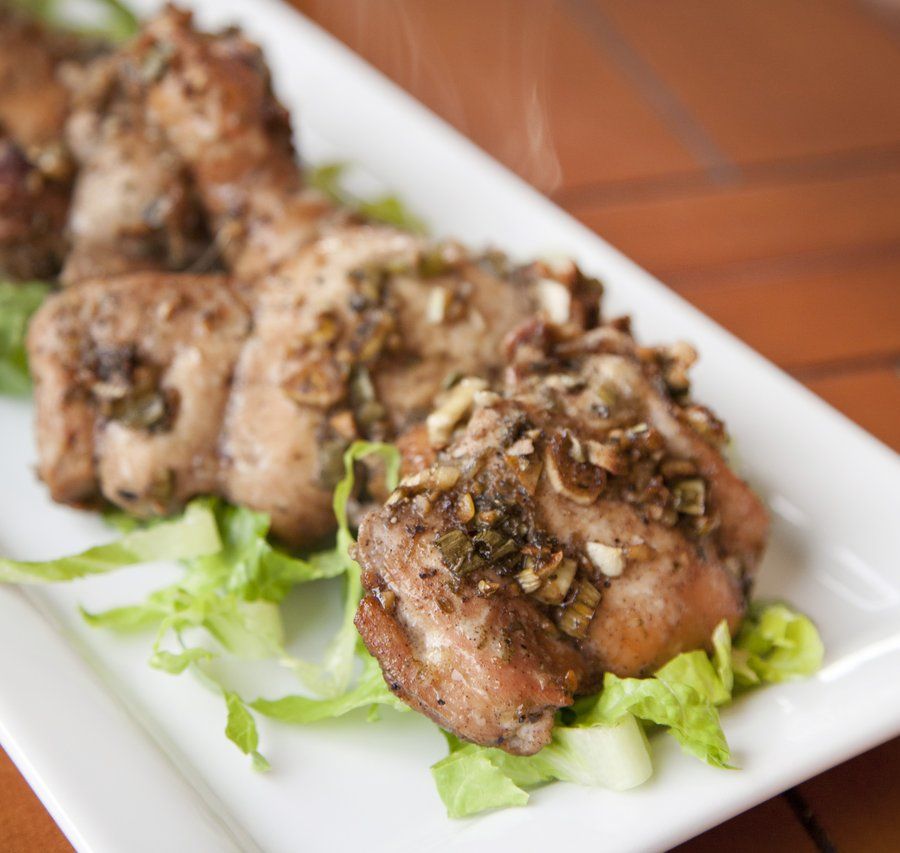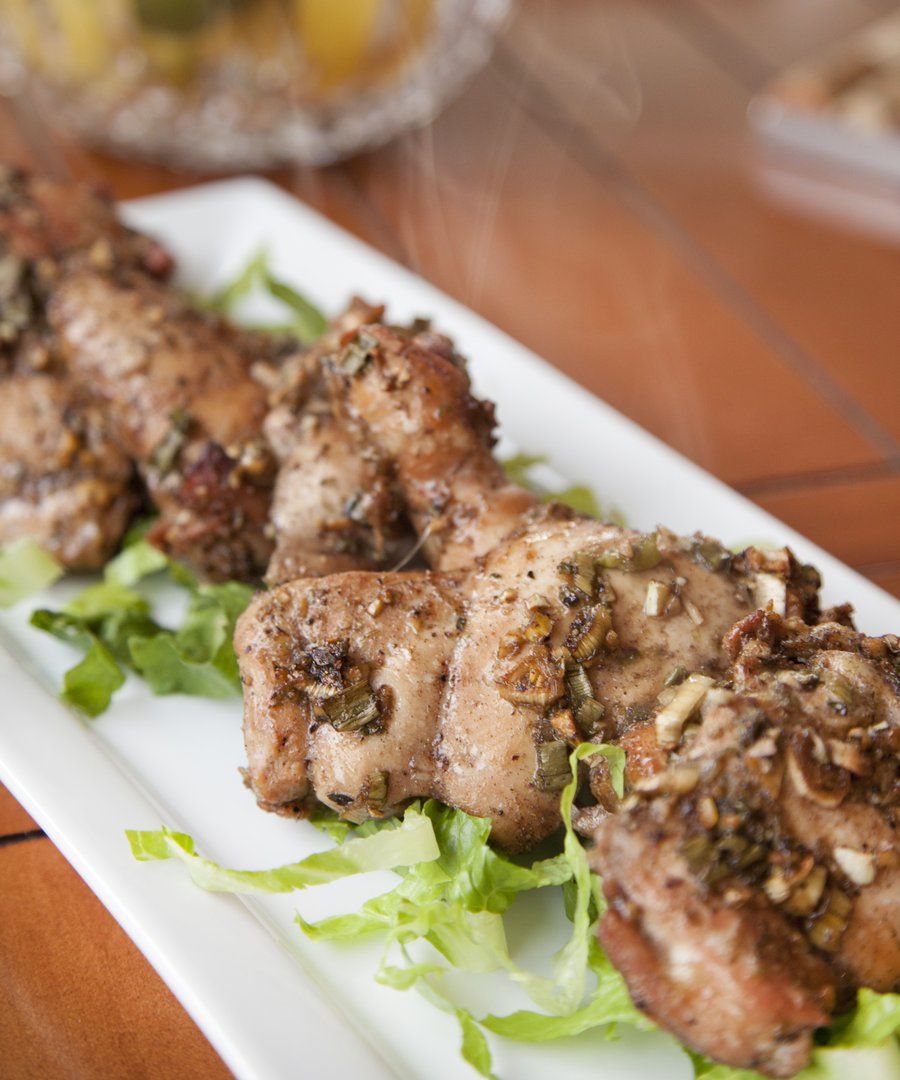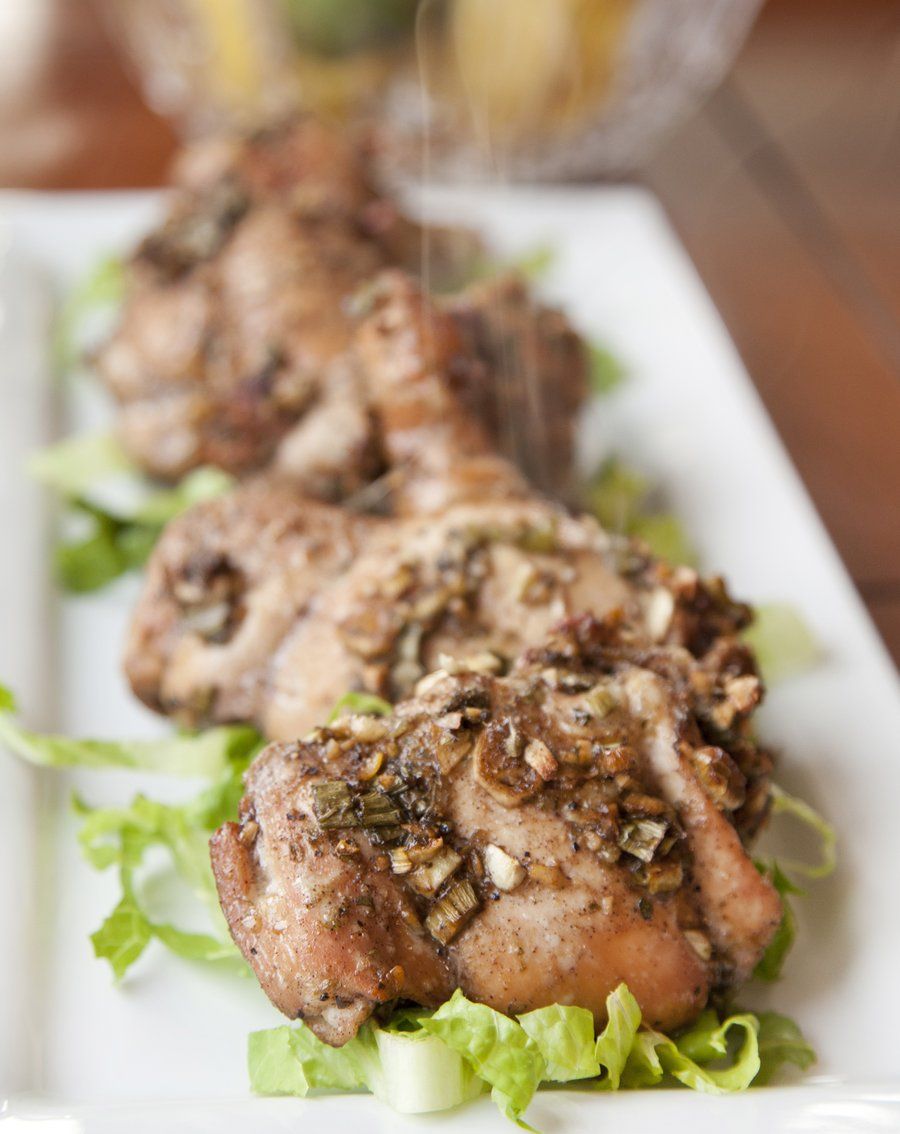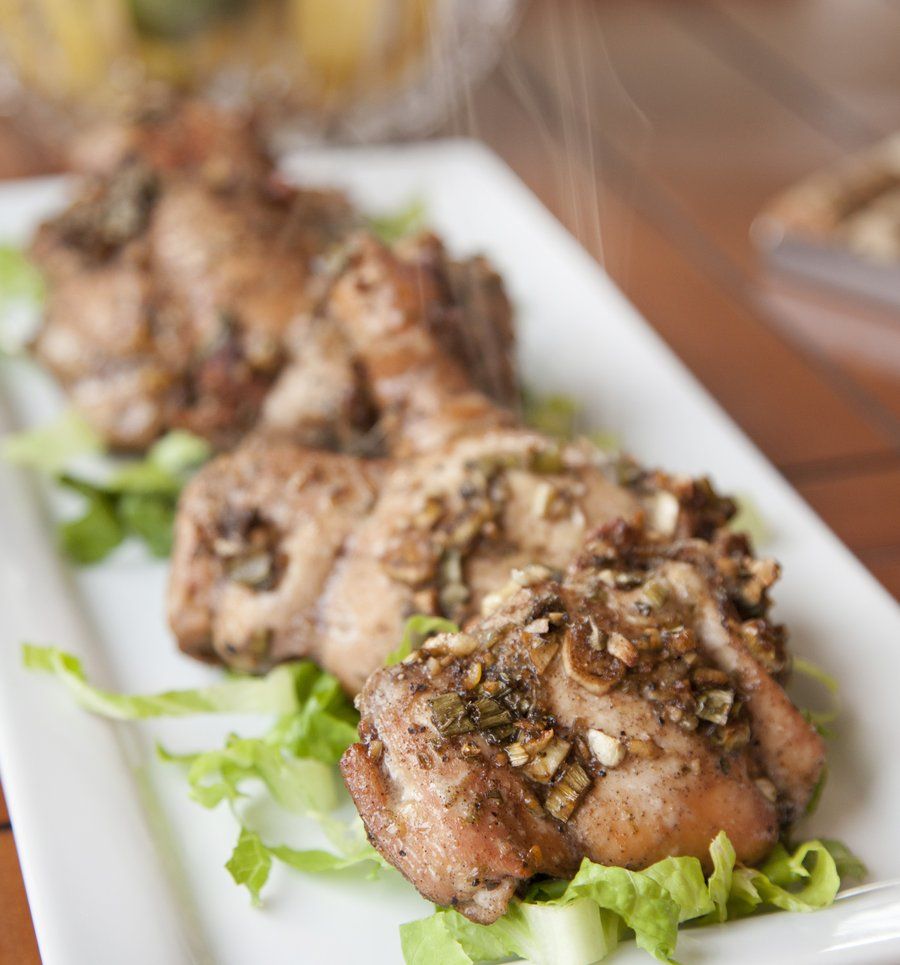 Jamaican Jerk Chicken
Prep Time
---
1 Hour

Cook Time
---
30 Minutes

Total Time
---
2 Hour 30 Minutes

Yield
---
Serves 4

Ingredients
1 1/2 T Coriander
1 1/2 T Oregano
1 Teaspoon Black Pepper
3 tsps Salt
1 1/2 T Brown Sugar
6 Scallions (sliced thin)
8 Garlic Cloves (minced)
5 T Canola Oil
1/4 Cup Soy Sauce
1 Lime (zest and juiced)
1 1/2 T Apple Cider Vinegar
1 Teaspoon Ginger Powder
1 1/2 Teaspoon All Spice
10 Boneless Skinless Chicken Thighs
---
Directions
In a a large bowl combine all your ingredients except the chicken. Whisk all the ingredients together and place the chicken in the bowl tossing the marinade with the chicken. Cover the bowl with plastic wrap and let sit in the fridge about an hour.
Preheat your oven to 400 degrees. Place your chicken on a baking sheet and pour the excess marinade on top. Cook for 30 minutes. Remove from oven and serve.
** This is also amazing when cooked on a grill!