One of my favorite hot dishes served at the famous Nobu restaurant is their Miso Glazed Black Cod. I happen to love miso in all forms, but this dish really makes it shine. The combination of the sweet miso and the salty fish makes this dish addictive.
Since I am not a huge cod fan (unless it's for fish n chips), I wanted to try recreating Nobu's famous dish with Chilean Sea Bass. I love the skin on a Chilean Sea Bass – especially when you crisp it up well under a broiler or by searing it.
This is a super easy recipe that will definitely wow your guests.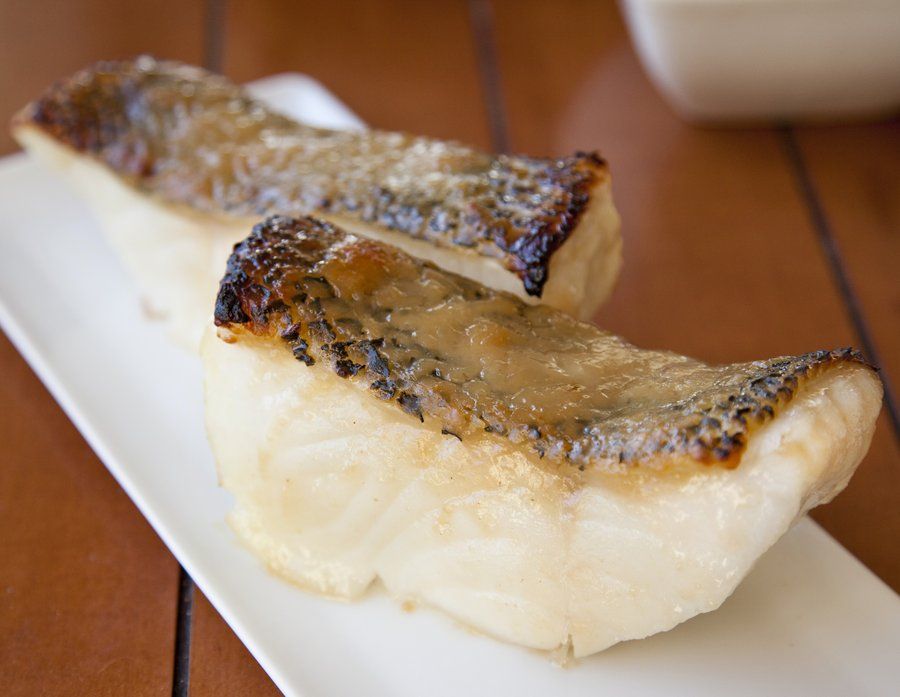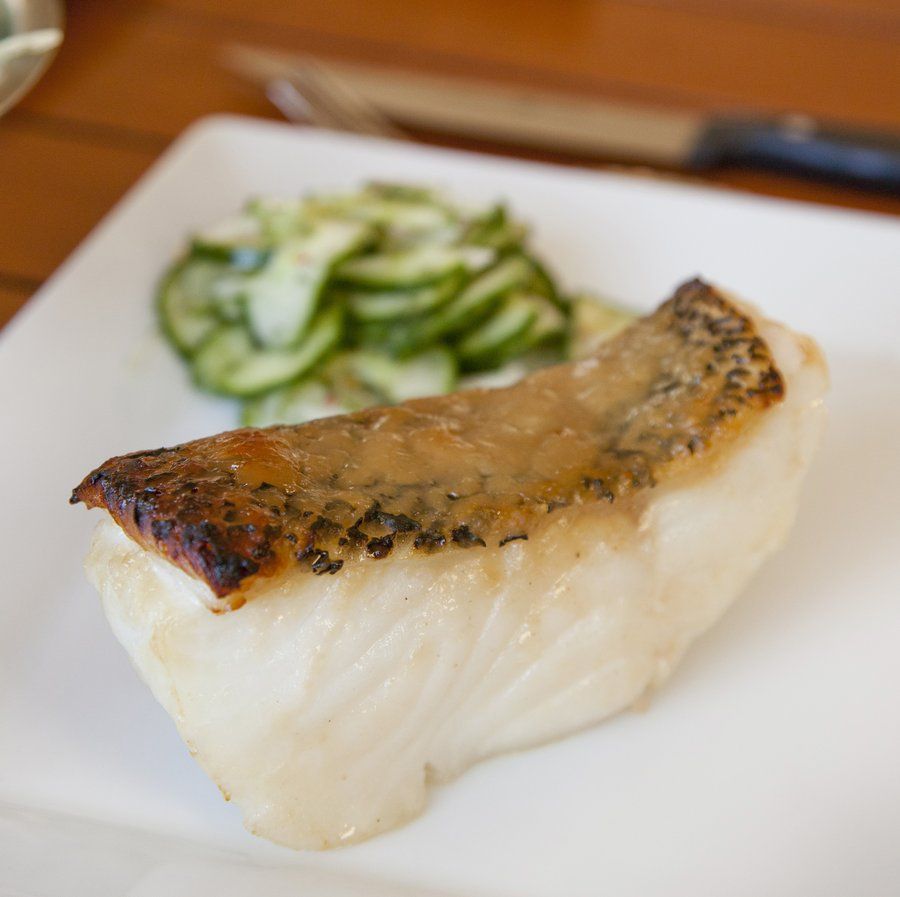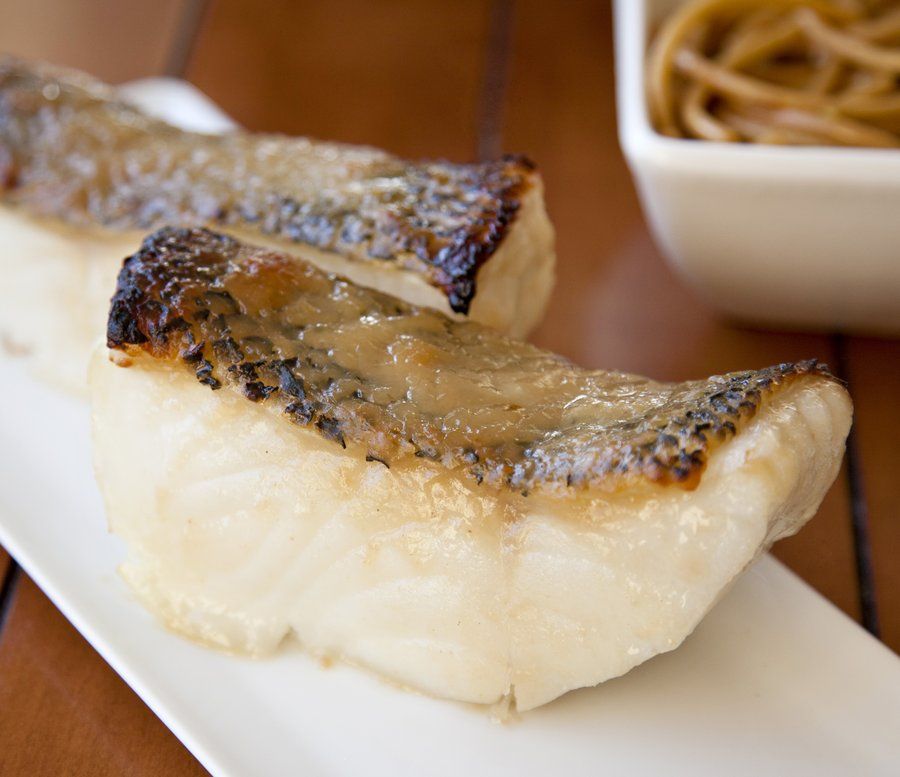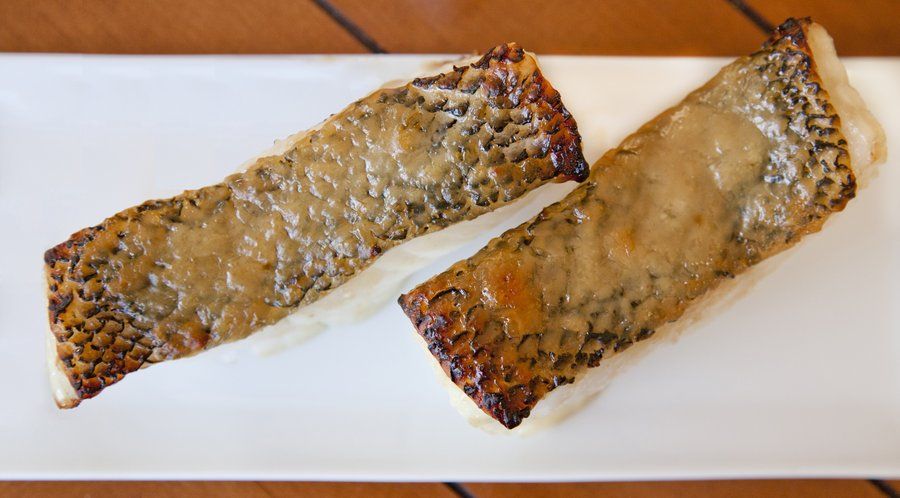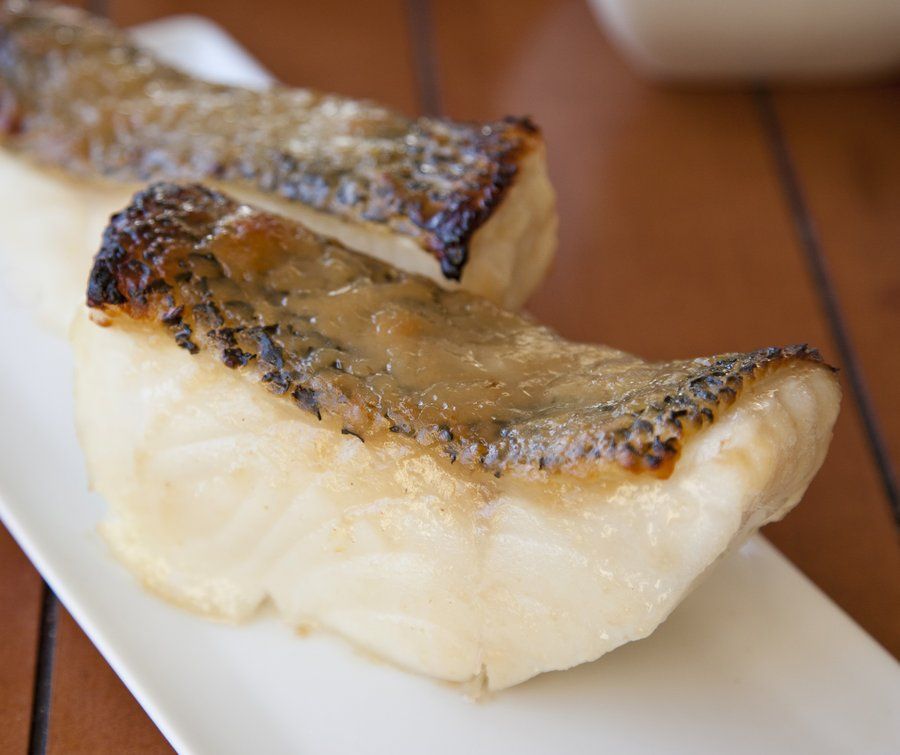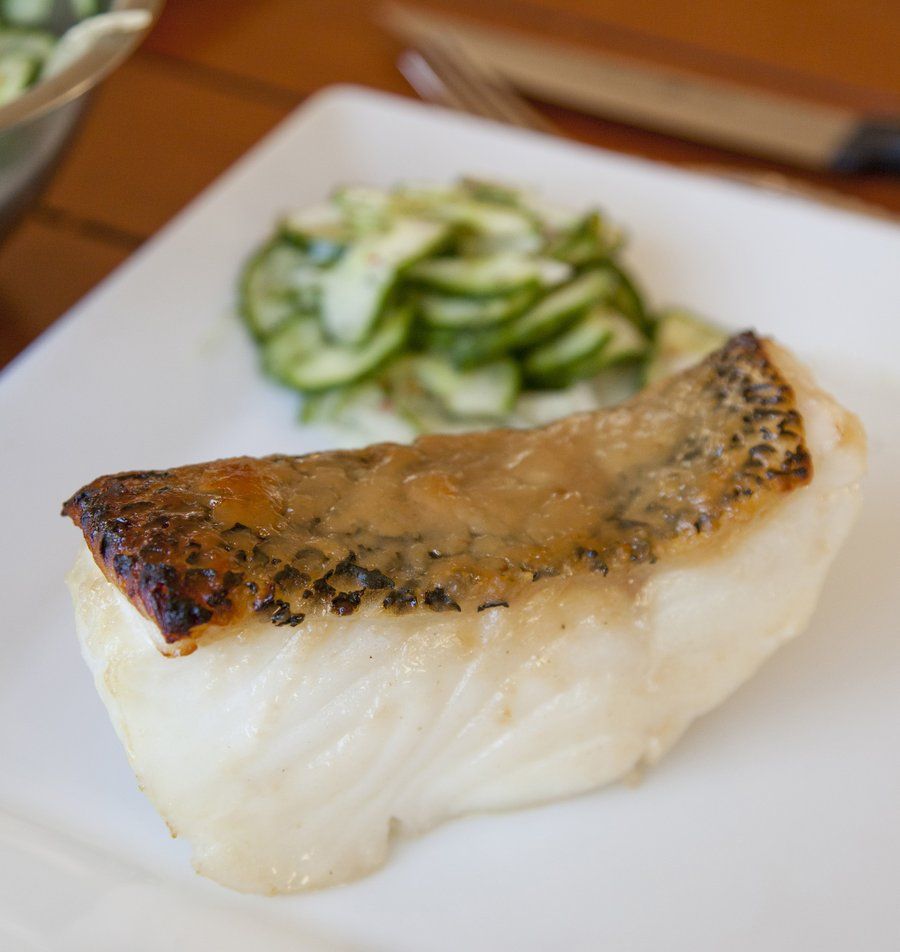 Miso Glazed Chilean Sea Bass
Prep Time
---
2 Hour 30 Minutes

Cook Time
---
13 Minutes

Total Time
---
2 Hour 43 Minutes

Yield
---
Serves 4

Ingredients
1/4 Cup Sherry Cooking Wine (or you can use Sake)
1/4 Cup Mirin
3 T Granulated Sugar
1/4 Cup White Miso Paste
4 8 ounce Chilean Sea Bass Filets (skin on)
---
Directions
In a small saucepan, combine your sherry, mirin and sugar and bring to a boil. Cook for 2 minutes to burn off the alcohol and to dissolve the sugar. Remove from heat and whisk in your miso until it's combined and smooth. Allow to cool completely.
Once the miso mixture has cooled, place your Sea Bass in a tupperware and pour the miso marinade over it. Place in the fridge and marinate at least an hour.
Turn on your broiler to hi. Place the fish, skin side up on a baking sheet and pour some of the excess miso glaze on top. Cook under the broiler for 5 minutes until the skin is crispy and slightly blackened. Turn the oven down to 400 degrees and cook the fish about 7 more minutes. Serve hot.