I love Avocado and I love Bread…so when the food trend of Avocado Toast hit it's apex this year, I totally understood the obsession. But like most great foods, I feel like the avocado toast has become over hyped and I have refused to blog it until I made this version last night.
While Avocado Toasts have been topped with everything from Poached Eggs to Smoked Salmon, I went a more Italian route and did mine with one of my favorite homemade condiments: Slow Roasted Heirloom Tomatoes.
I have been known to use these tomatoes on Pizza, Tarts and Bruschetta, and now I tried it on my own Avocado Toast.
For something as simple as this dish I use REALLY GOOD ingredients (I feel like I sound like Ina Garten), but when the flavors of each ingredient are exceptionally prominent, use the good stuff: amazing Olive Oil we got from the Eisele Vineyard in Napa Valley, Maldon Sea Salt I bought in the South of France, and Artisan Sourdough bread from our local Bakery in Princeton, Terra Momo Bread. The Heirlooms were organic (something I insist on when it comes to tomatoes), and the avocados were perfectly ripe.
Enjoy!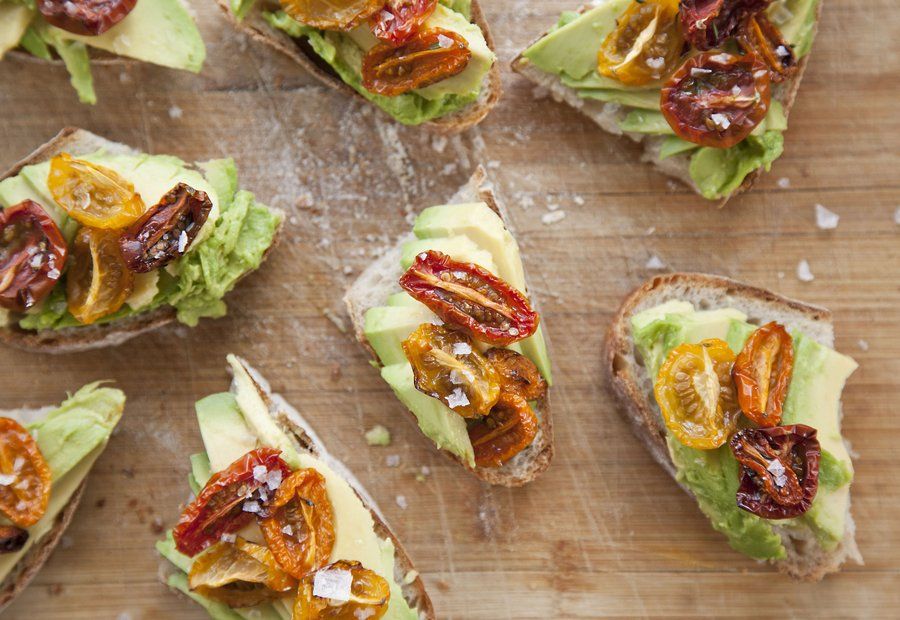 My daughter, Mayzie, loved the Avo Toast as well!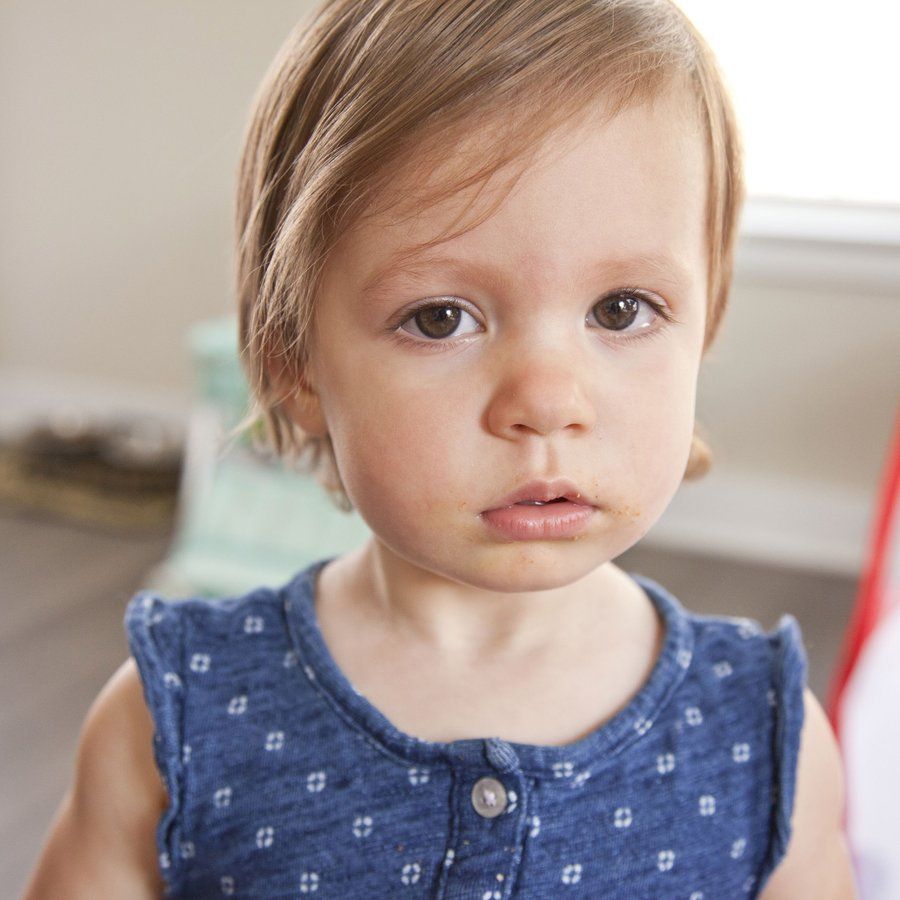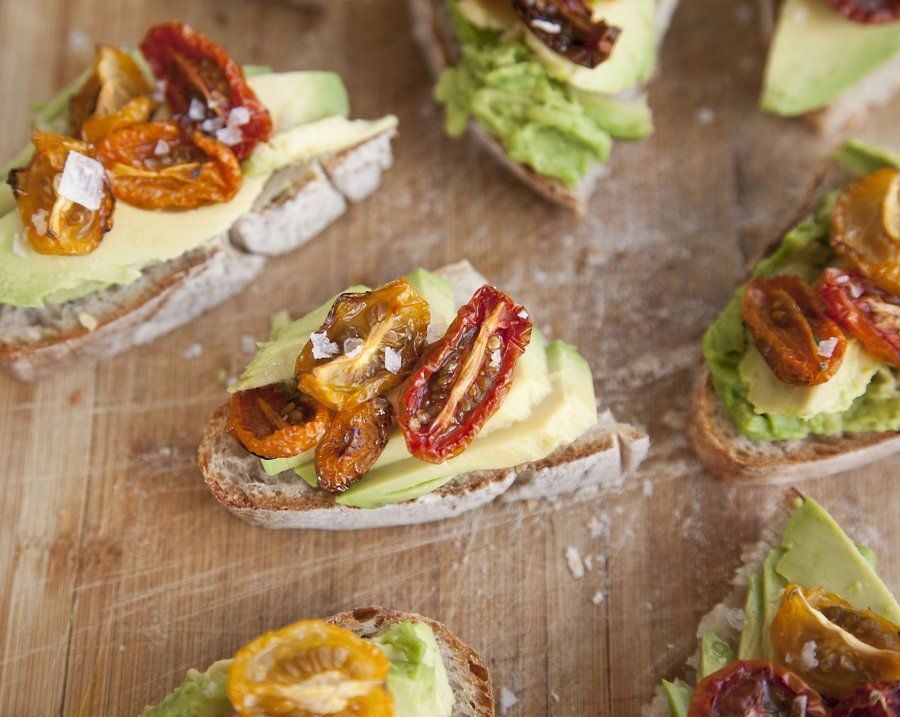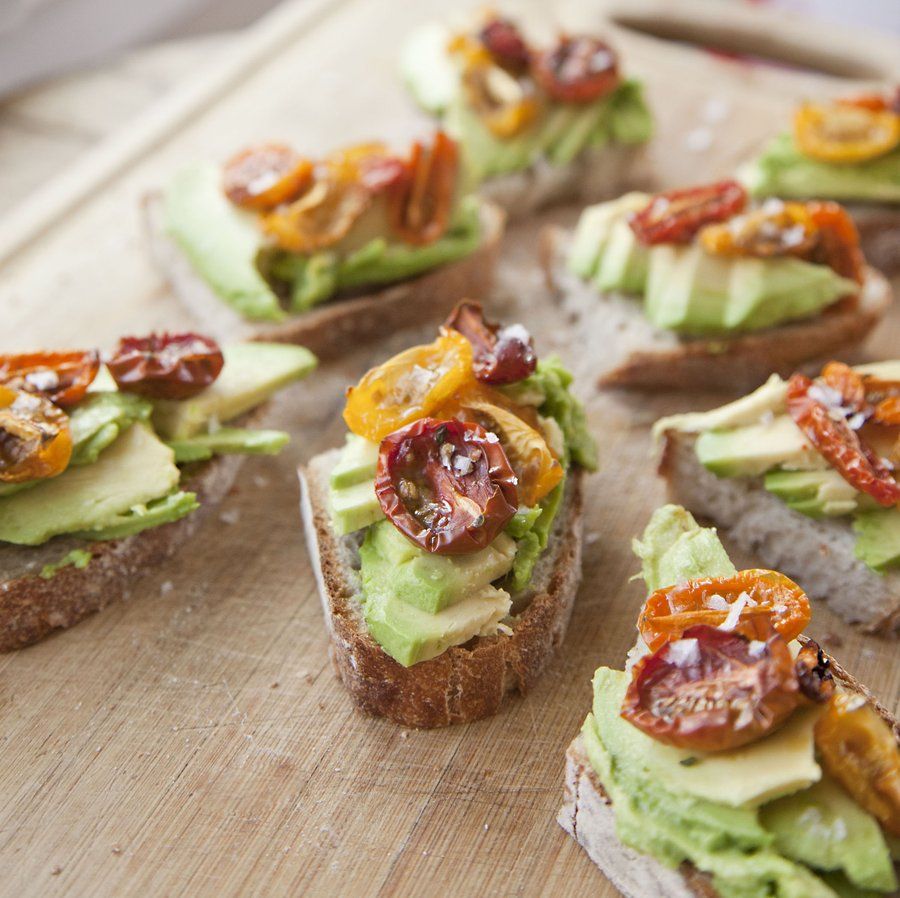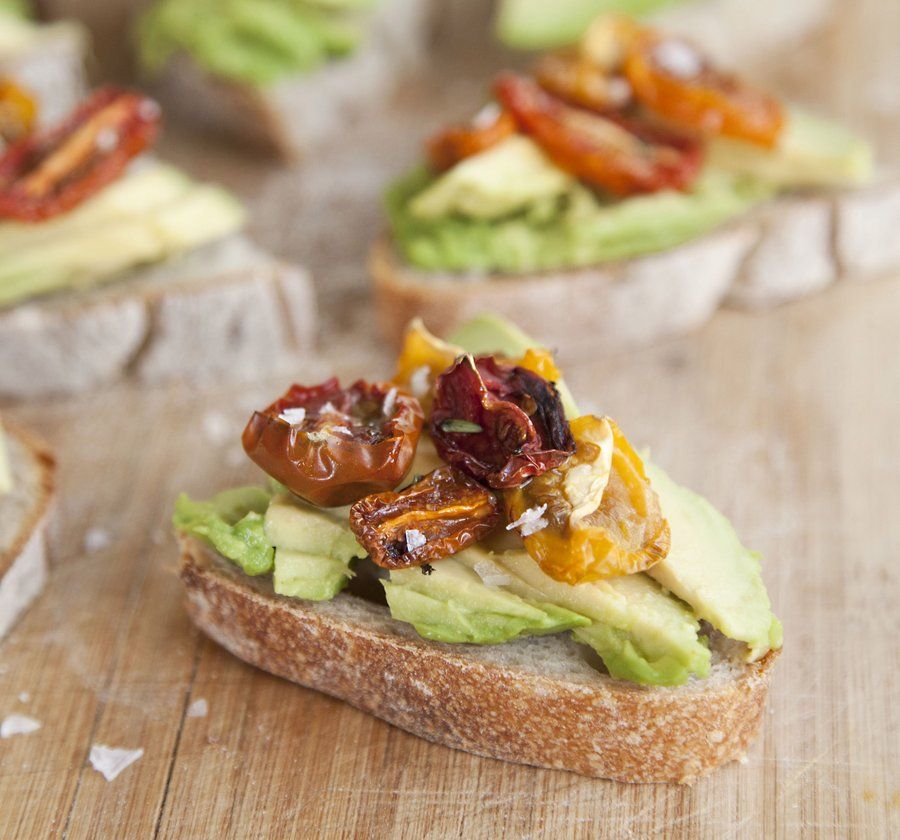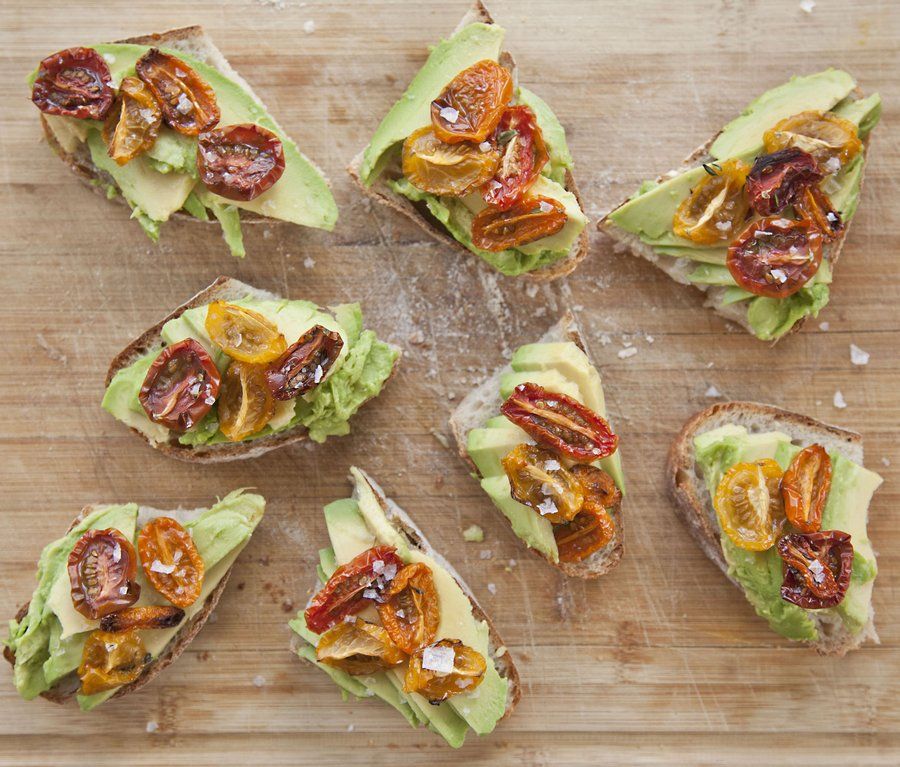 Roasted Heirloom Tomatoes
Prep Time
---
5 Minutes

Cook Time
---
2 Hour 30 Minutes

Total Time
---
2 Hour 35 Minutes

Yield
---
Yields 1 cup of Roasted Tomatoes

Ingredients
2 Cups Heirloom Tomatoes (mini, cut in half lengthwise)
Olive Oil
Salt
5 Sprigs Thyme
Sourdough Bread (sliced 1/2" thick)
1 Avocado
Maldon Salt
---
Directions
Preheat your oven to 300 degrees. Slice all your cherry tomatoes in half lengthwise with a serrated knife. Spread out the tomatoes, flesh side up on a baking sheet lined with a silpat or tin foil. Coat in Olive Oil, salt, and a little sugar. Top with about 5 Sprigs of thyme. Roast for about 1.5-2 hours until slightly crispy. Allow to cool.
**For the Avocado Toast: Slice up a Sourdough Baguette into 1/2" inch thick slices. Top with thin slices (or mashed avocado). Top that with the Roasted Heirloom Tomatoes, Olive Oil and Maldon Sea Salt.