I am a big fan of dinners that can be made in one pan (read: less cleanup).
I had gotten these beautiful zucchini, grape tomatoes and fresh basil from the local farmer's market and wanted to utilize them in the perfect, one pan dish that could be made in 30 minutes.
The real stars of the show were the addition of the black pepper, the Pecorino Romano cheese and the fresh Basil – these ingredients just amped up this dish to the next level of flavor. I have recently been using Pecorino Romano instead of Parmesan because I think it has a more complex flavor profile and the perfect amount of salty bite. If you want to make this dish even more colorful, you can use 1 zucchini and 1 yellow squash (all of which are in season in the summer!).
Also, to stretch this meal, it can be served over some lightly buttered/Olive Oiled pasta!
Enjoy!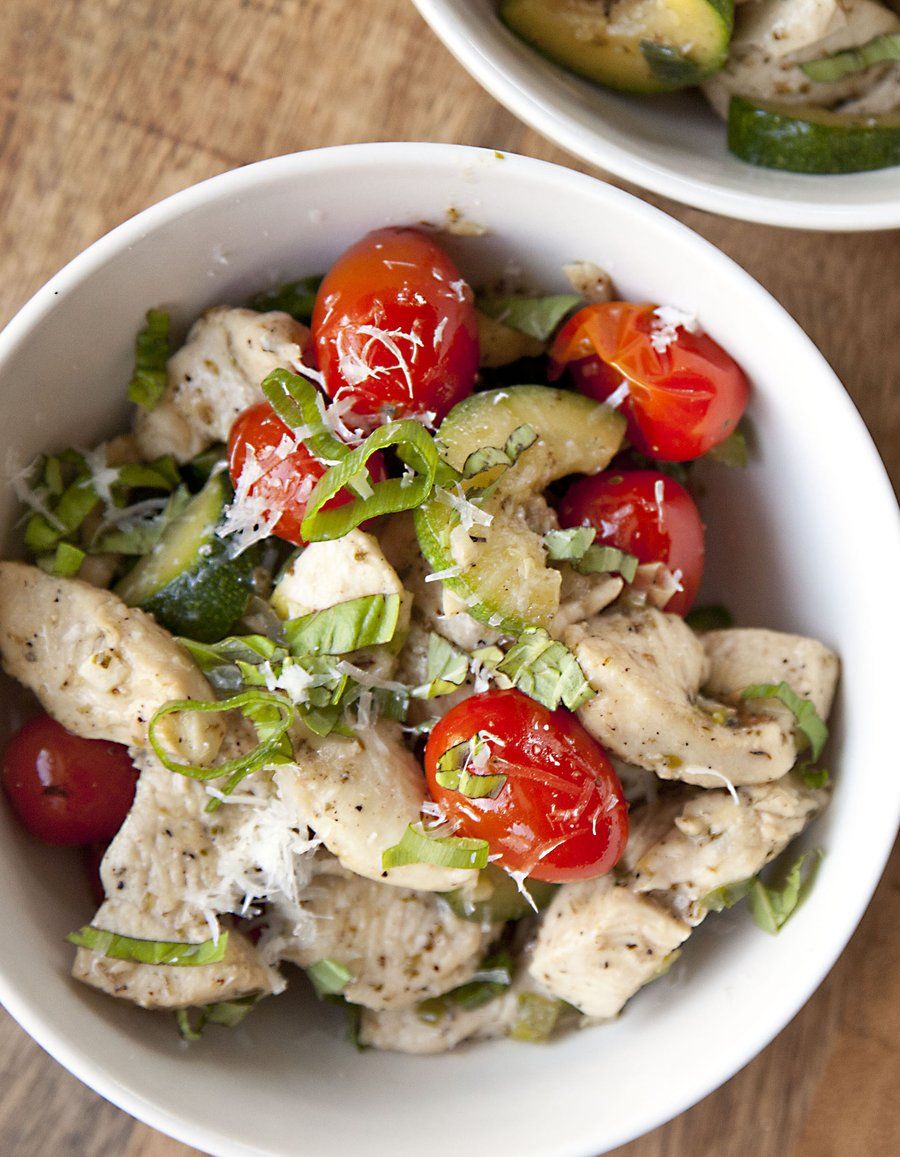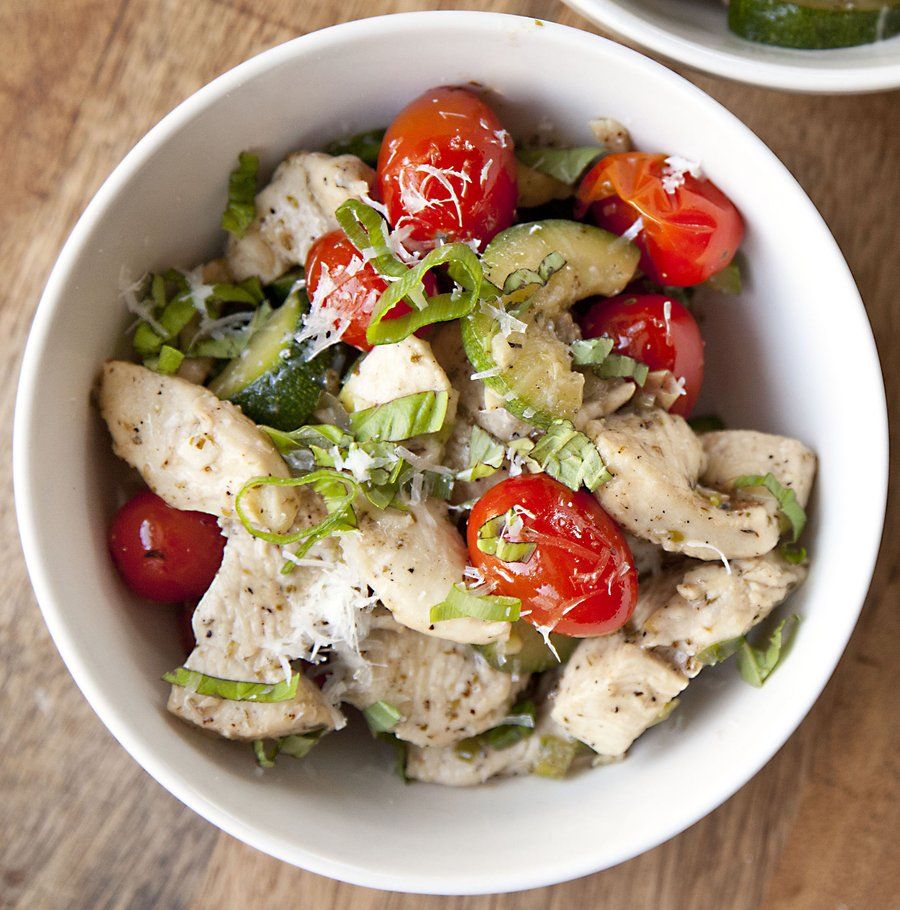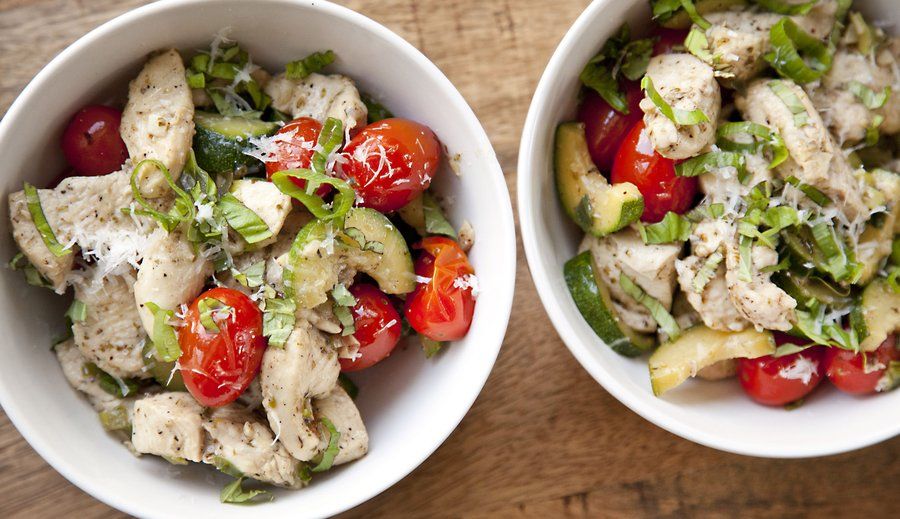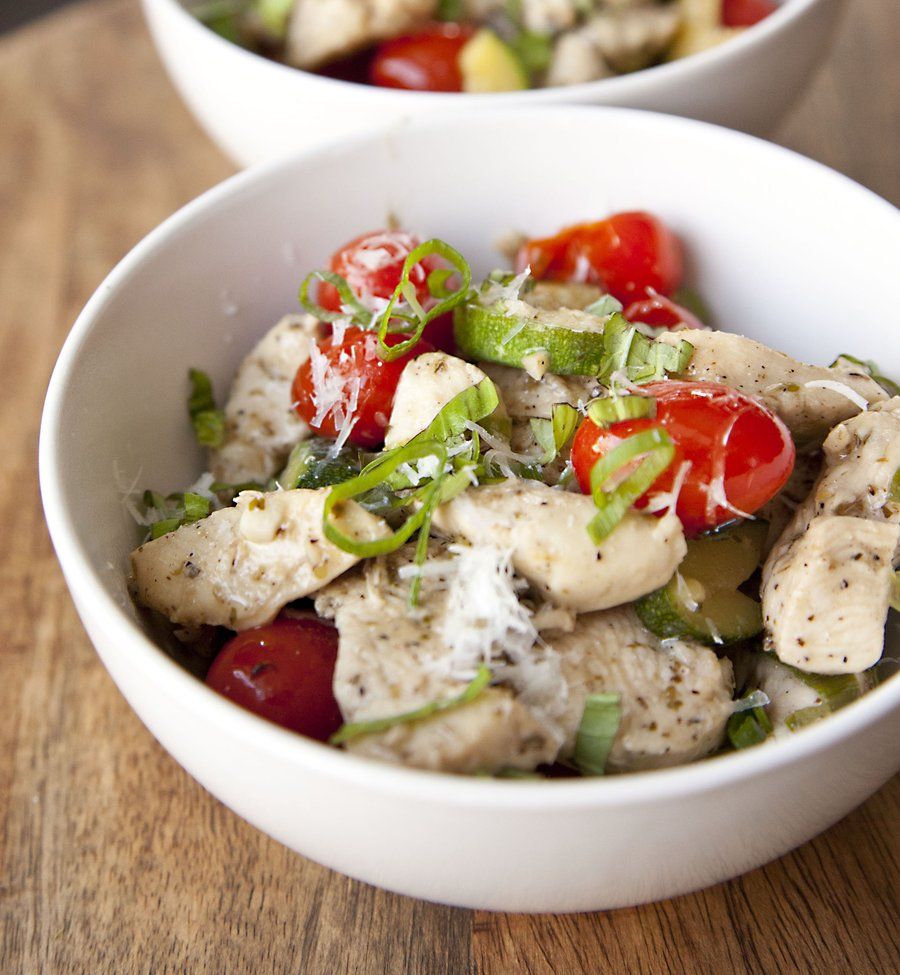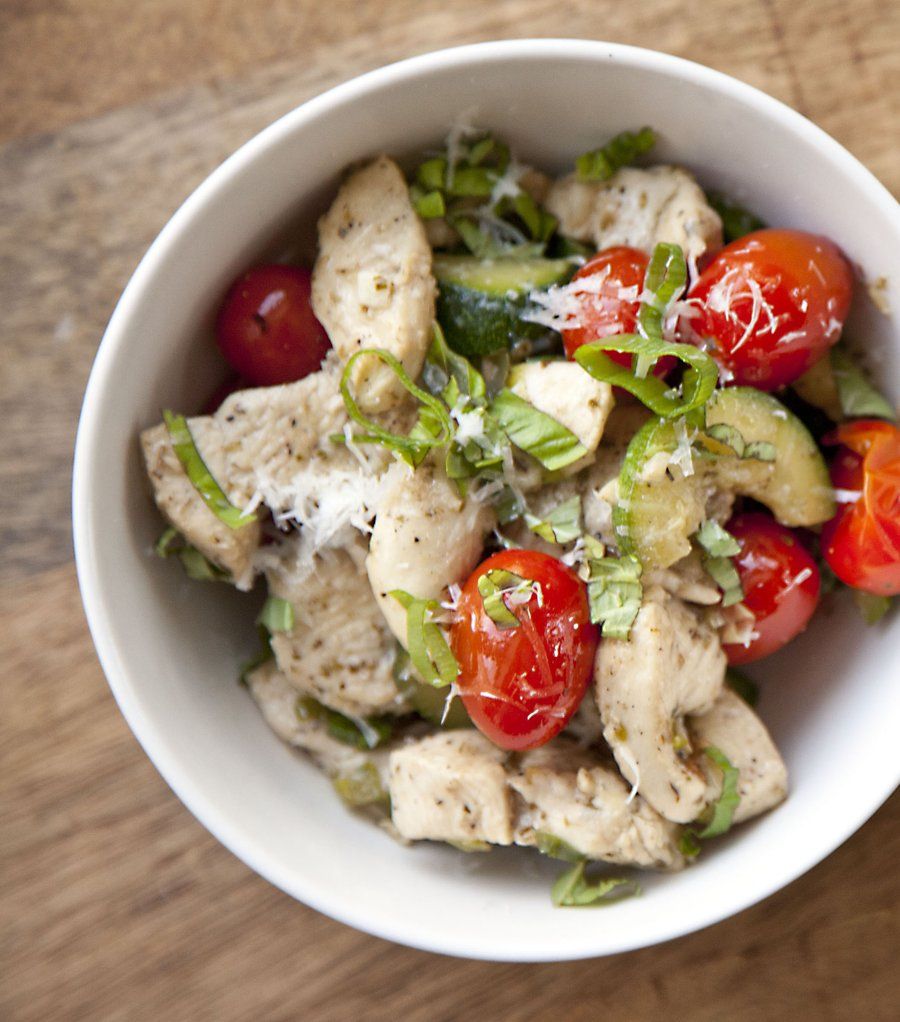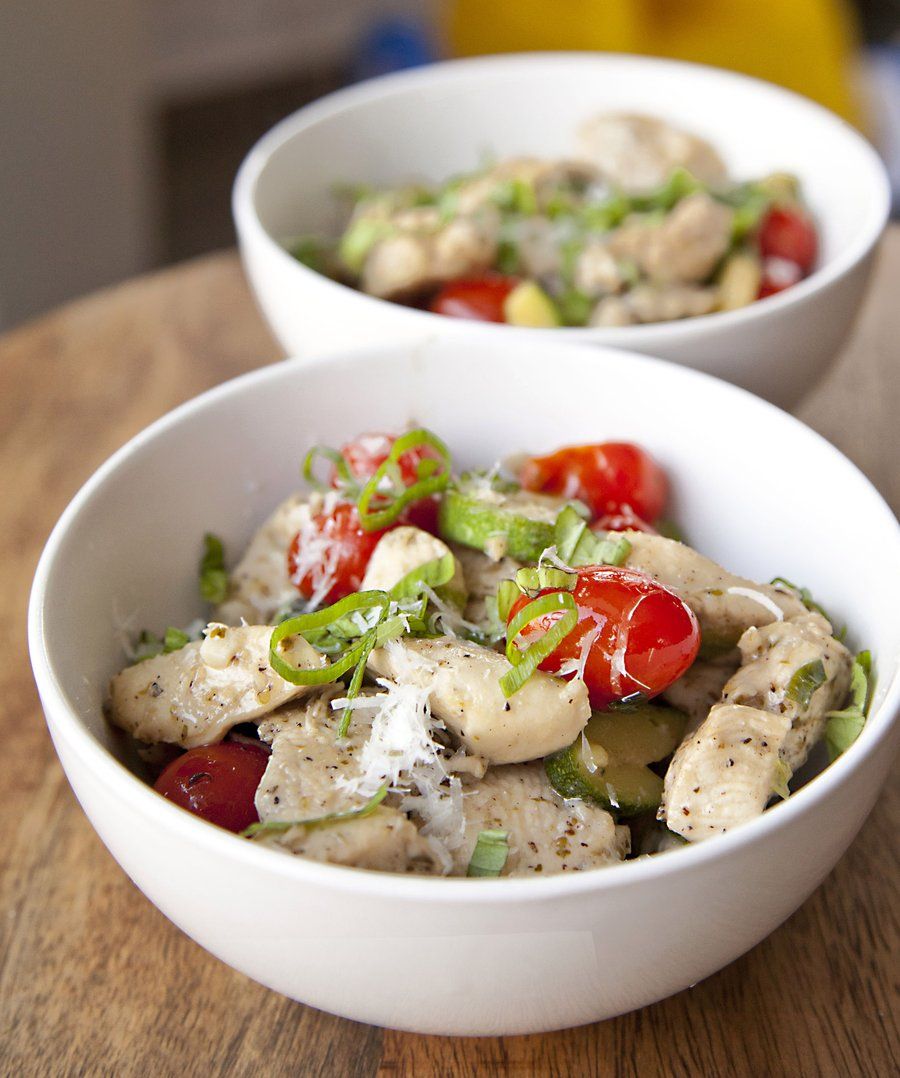 One Pan Italian Chicken & Zucchini
Prep Time
---
10 Minutes

Cook Time
---
20 Minutes

Total Time
---
30 Minutes

Yield
---
Serves 2-4

Ingredients
3 T Unsalted Butter (divided)
1 Tablespoon Canola Oil
4 Boneless Skinless Chicken Breasts (cut into bite-sized pieces)
2 tsps Dried Oregano (divided)
2 Zucchini (sliced in half, seeded & cut into half moon pieces)
1 Cup Grape Tomatoes
1/2 Cup Scallions (sliced thin)
2 Garlic Cloves (minced)
1 Cup Pecorino Romano (grated on a microplane)
Fresh Basil Leaves (chiffonade)
---
Directions
To a large saute pan, add 2 Tablespoons of your butter and your canola oil. Once hot, add in your chicken strips, 3/4 teaspoon salt, 1/2 teaspoon pepper, and 1 teaspoon of your oregano. Cook, stirring constantly until the chicken is cooked through.
Remove the chicken from the pan using a slotted spoon, and transfer to a large bowl.
With your saute pan still on a medium high heat, add in the last tablespoon of butter, zucchini, grape tomatoes, scallion, the remaining teaspoon of oregano and some salt and pepper. Cook for about 5 minutes, stirring frequently, then add in your garlic and cook another 3 minutes.
At this point, add your chicken back in and cook enough just to reheat slightly. Sprinkle with the Pecorino Romano cheese, stir to combine, and serve hot topped with fresh basil.