One of my favorite New York City restaurants, Marchi's, does this simple beet salad consisting of roasted beets tossed in some olive oil with salt and pepper, which I absolutely love. I decided to riff off the simplicity of that and add some bite with some raw red onion and red wine vinegar to make a simple summer salad. This is a great change up from your typical Potato Salads and Macaroni Salads for the summer months (and beets are in season!)
Enjoy!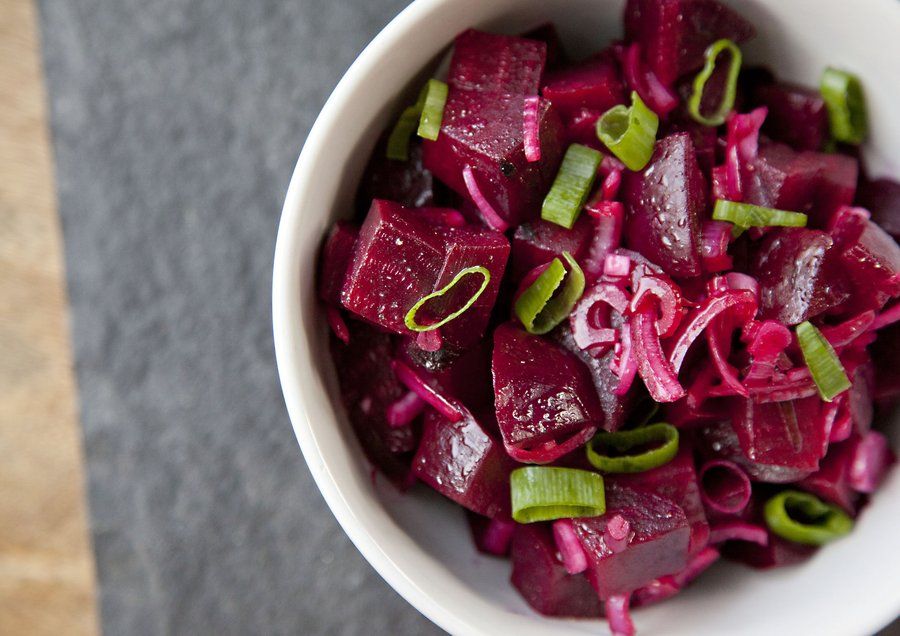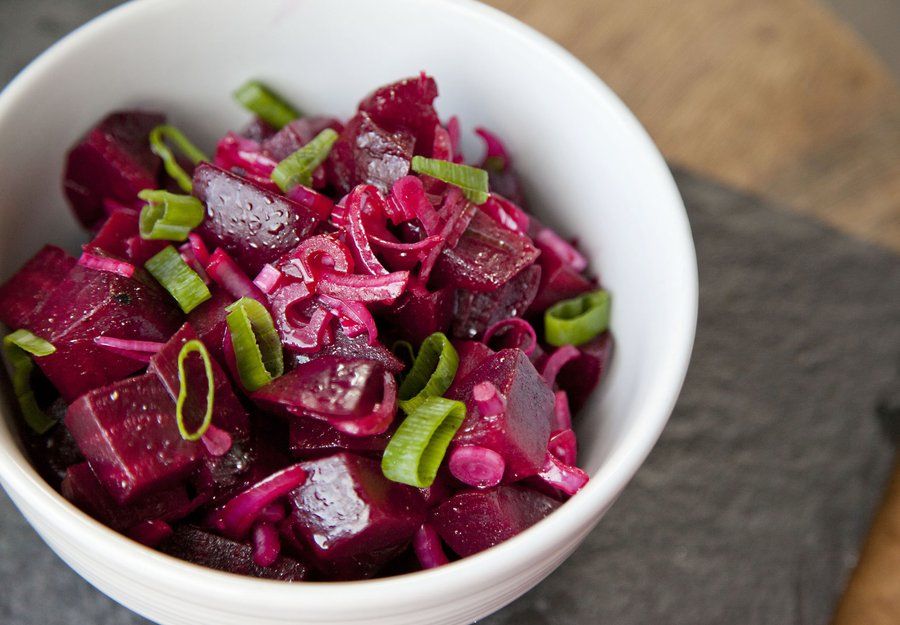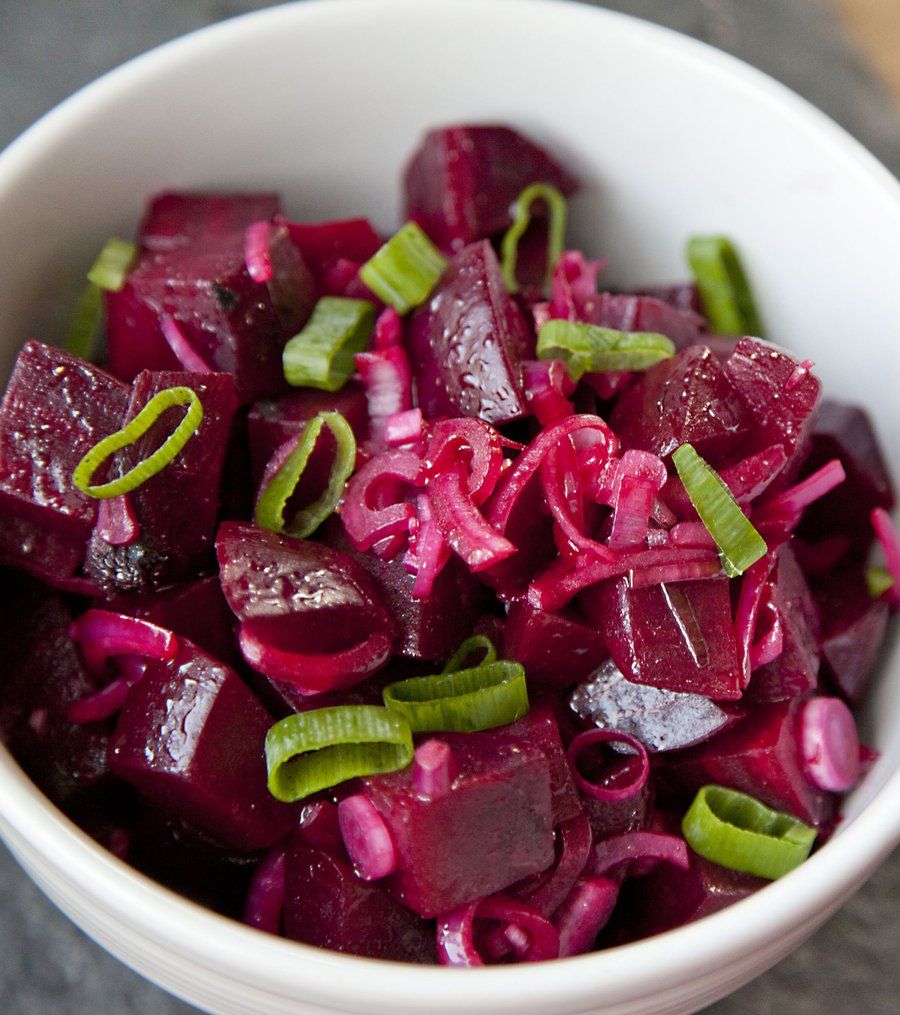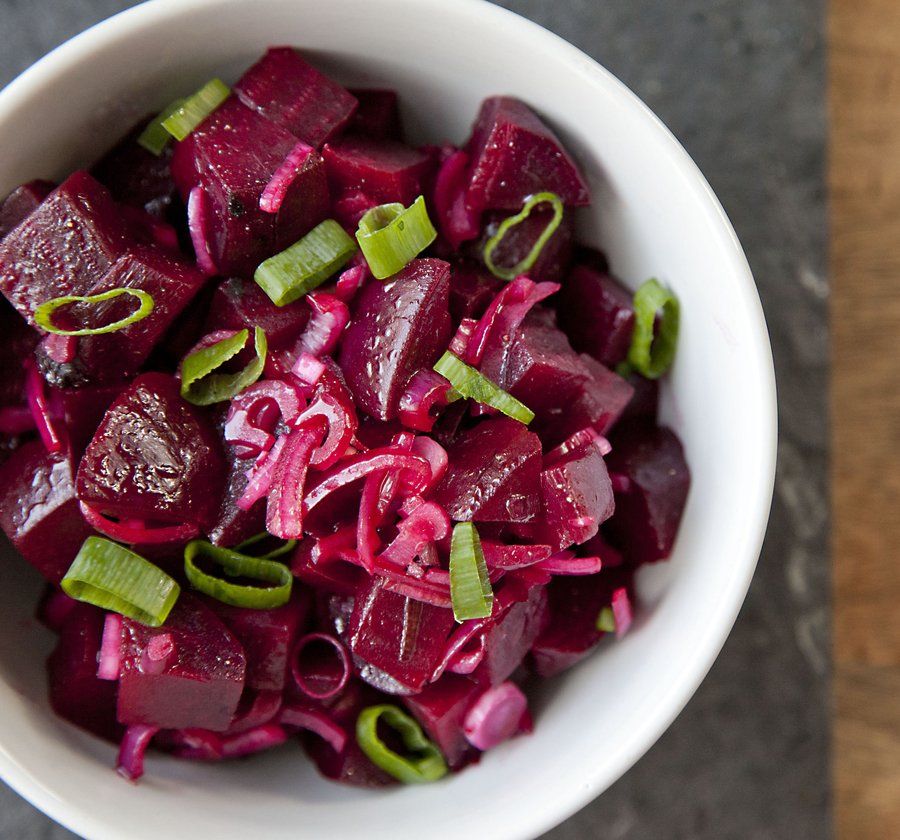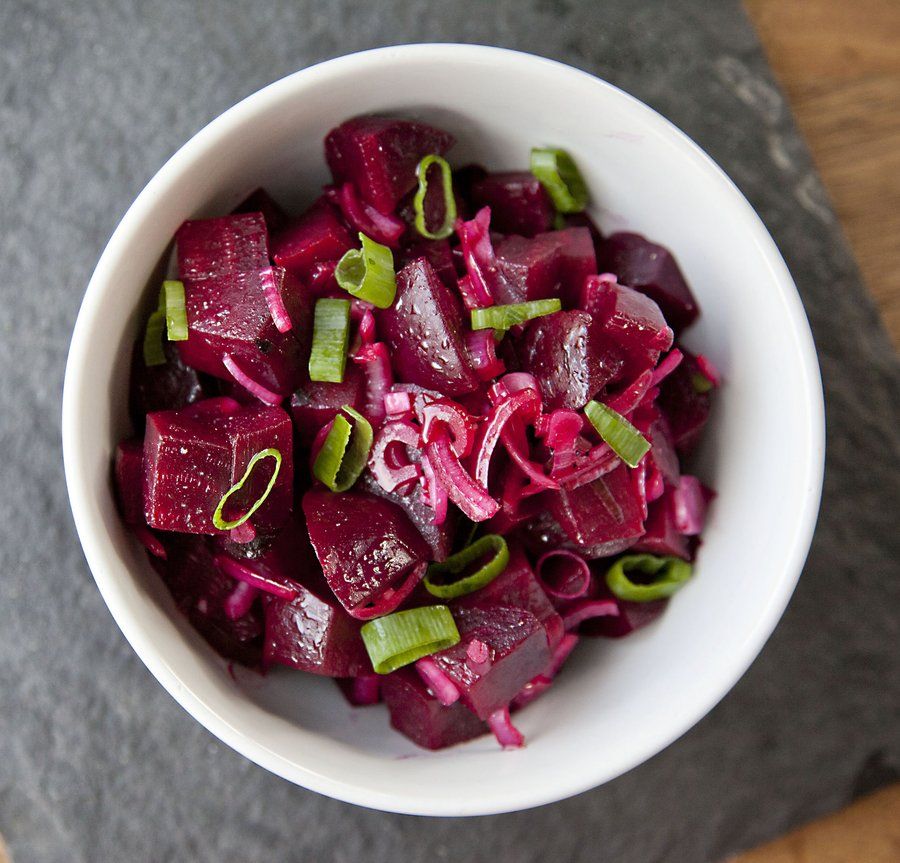 Roasted Beet Salad
Prep Time
---
15 Minutes

Cook Time
---
2 Hour 30 Minutes

Total Time
---
2 Hour 45 Minutes

Yield
---
Serves 2-4

Ingredients
3 Beets (large)
1/4 Cup Red Onion (sliced thin)
2 T Scallions (sliced thin)
1 Tablespoon Extra Virgin Olive Oil
1 Tablespoon Red Wine Vinegar
Salt and Pepper (to taste)
---
Directions
Preheat your oven to 350 degrees. Cut off the stems of your beets, toss beets in a little canola oil and some salt, and wrap each individual beet in tin foil. Place the tin foil packets on a baking sheet and cook 1-1.5 hours (or until fork tender).
Remove the beets from oven and allow them to cool. Once cooled, peel off the skin (discard the skin) and dice into 1" sized pieces.
Place the diced beets, red onion, scallion, oil and vinegar in a bowl. Toss and season with salt and pepper.
This is great served room temperature or cold.