There's nothing I love more than jolly, happy Italian Chefs with delicious food….and Mario Batali is no exception.  I love watching him on TV, and as I have written many a time in my blogs, I love his co-owned Italian superstore, Eataly. I also have an affinity for his Orange Clogs and he general sense of style. So I somehow came across his recipe on Food & Wine's website for Zucchini Fritters and I was sold.  Looking at them, the reminded me of Latkes, which I love, so why not make the Italian version?! They were SO easy to make…I mean literally a trained monkey could make these and not mess them up….and they came out great! The best part is, you can make them a few hours in advanced, and then just heat them up in the oven and they retain their crispiness and don't get soggy.
So easy to make, and a great side dish to any meal! I served mine with a Sour Cream, Lemon and Chive Aioli which complimented the flavors wonderfully! Thanks Mario!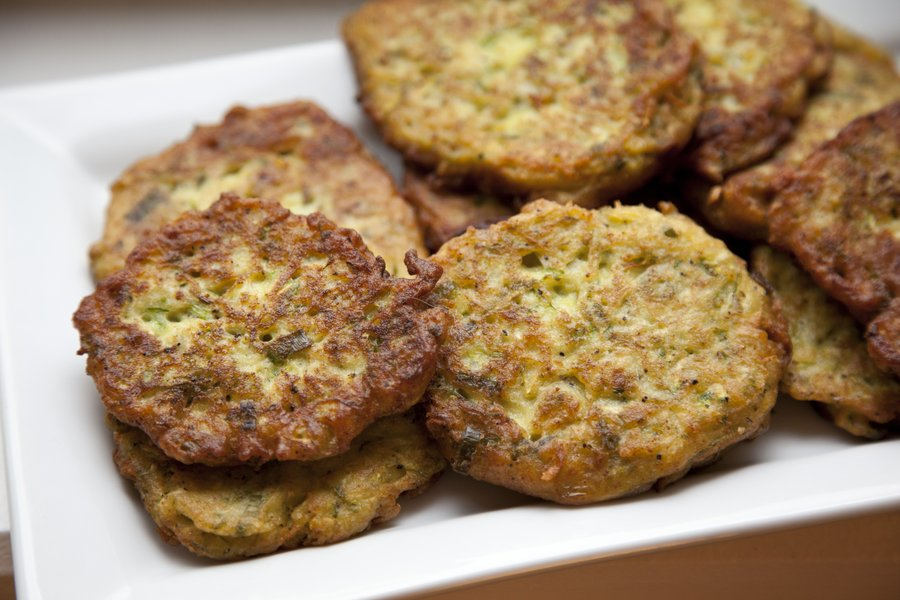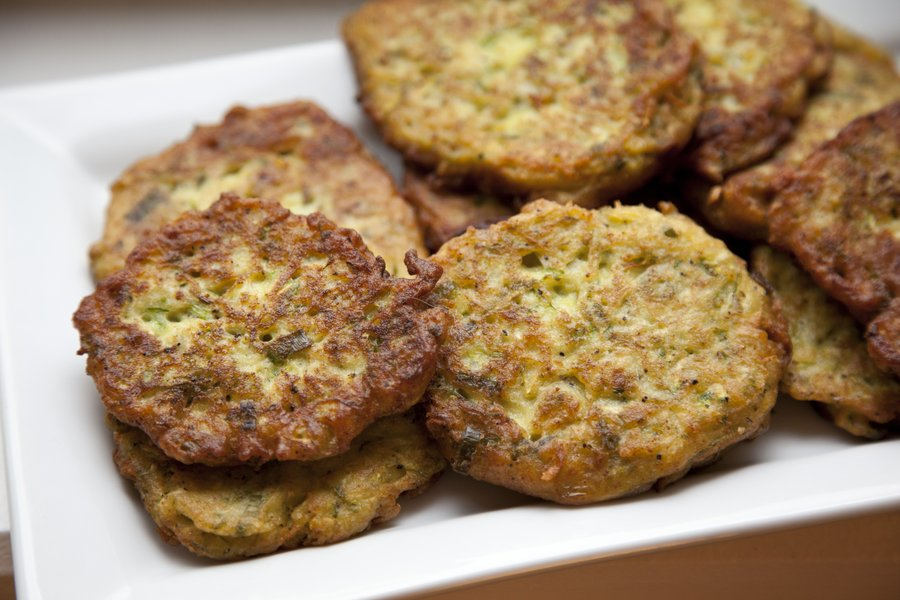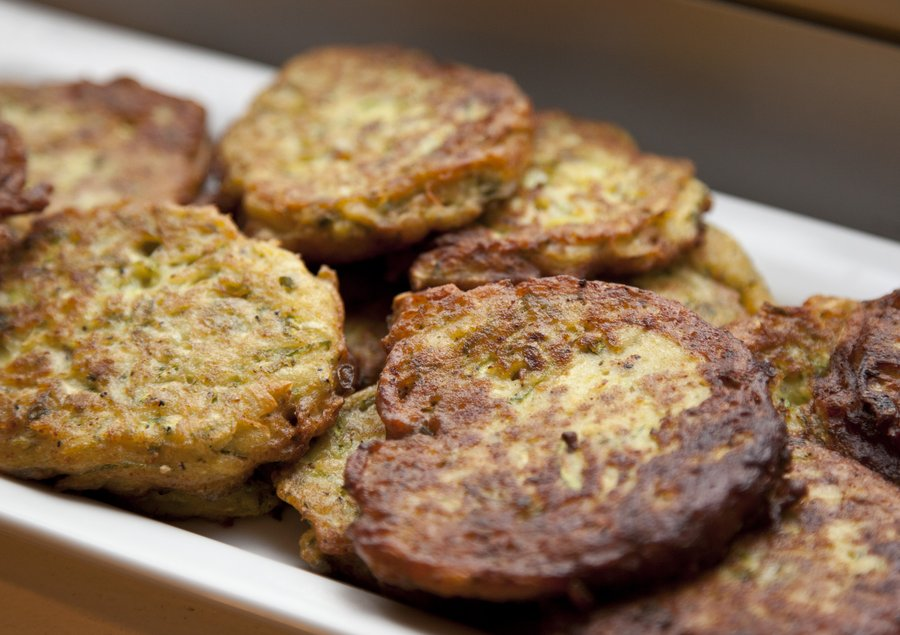 Zucchini Fritters
Prep Time
---
15 Minutes

Cook Time
---
20 Minutes

Total Time
---
35 Minutes

Yield
---
16-20 Fritters

Ingredients
2 Zucchini (coarsely shredded)
2 sliced thin Garlic Cloves
3 sliced thin Scallion
1/2 Cups Ricotta Cheese
2 Eggs
2 tsps finely grated Lemon Zest
1 Cups Flour
Canola Oil (For Frying)
Salt and Pepper
---
Directions
In a large bowl, combine your shredded Zucchini, garlic, scallions, ricotta, eggs, lemon, salt and pepper. Mix thoroughly, then start to add the Flour. It's at this point you may wish to add a little more flour to give your batter more substance, but like I said, use your best judgement.
Heat up a 1/4 inch of Oil in a large skillet until hot. Over a medium high heat, working in batches, add 2 tablespoon mounds to the oil and fry up until golden brown, then flip over and do the same to the other side. Remove and place on a paper towel lined baking sheet to absorb the excess oil.
To MAKE AHEAD: The fritters can be kept at room temperature for up to 2 hours and re-crisped in a 325° oven.