I am always looking for new recipes with new flavors and this recipe is no exception.  I saw the other day that Pork Shoulder (Pork Butt) was on sale at Whole Foods…and since pork is a major staple protein in this family, I had to buy a huge chunk of it. We make slow cooked pork all the time, but I very rarely Roast it.  I also, very rarely marinate it in the kinds of ingredients I worked with yesterday.  In addition, my husband has requested that I use this time to really experiment with flavors, ideas, and concepts…..so with that, I came up with a cheese spread to accompany the Pork in their Burritos. This recipe was easy to make, all you need is time for the pork to both marinate and then cook.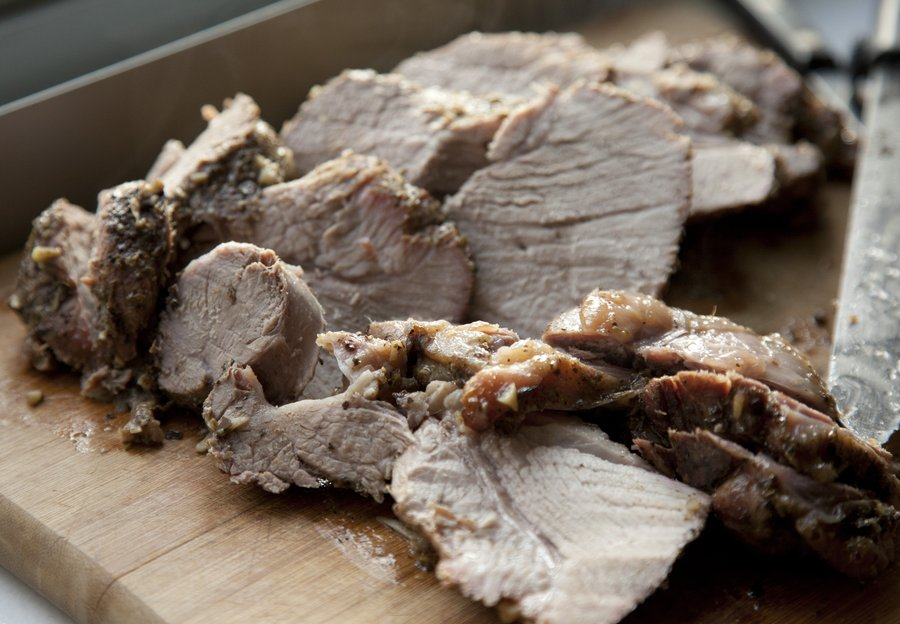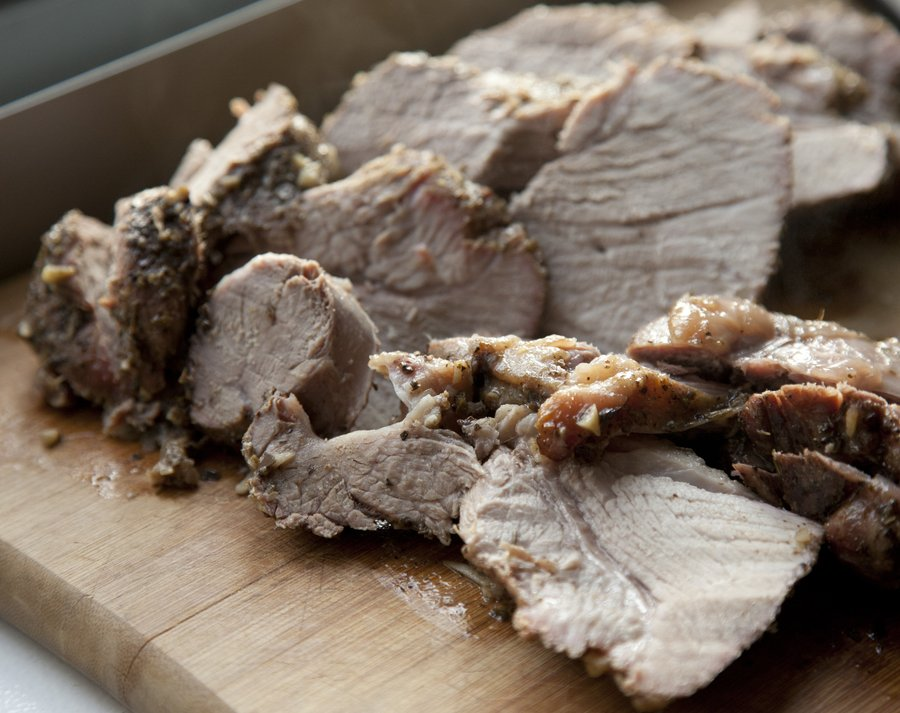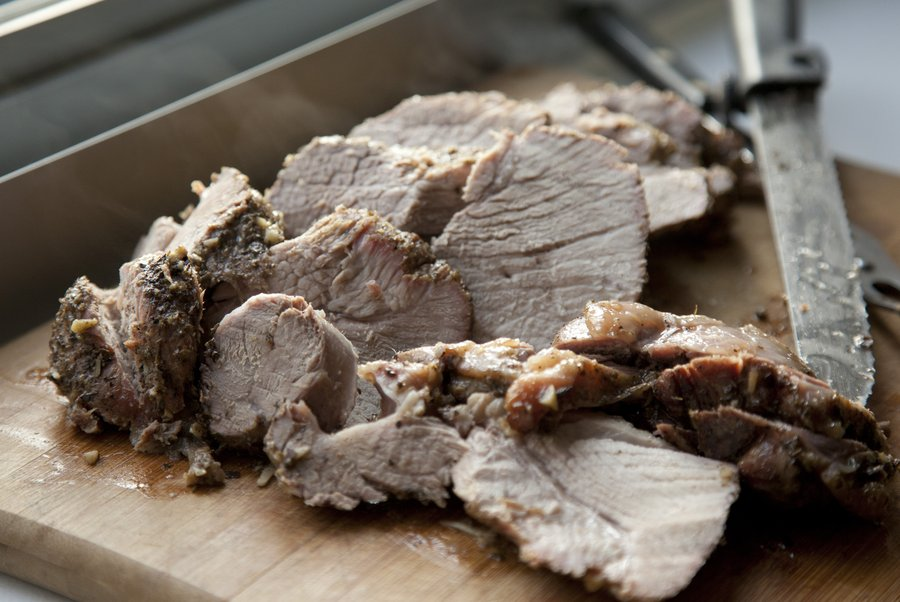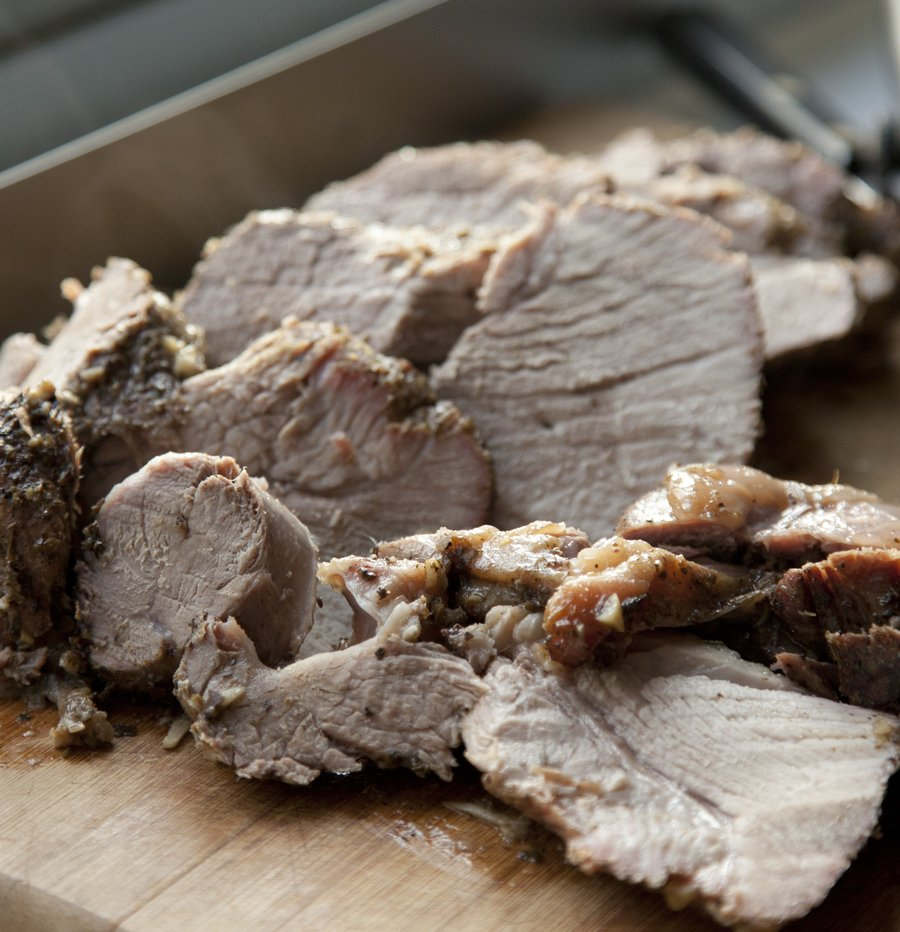 Puerto Rican Pork Burritos
Prep Time
---
8 Hours

Cook Time
---
3 Hours

Total Time
---
11 Hours

Yield
---
Makes 4 Burritos

Ingredients
2 1/2 Pork Butt
2 tsps Dried Oregano
4 minced Garlic Cloves
1 tsps Black Pepper
1 tsps Salt
3 tsps Extra Virgin Olive Oil
1/2 Cups Orange Juice
1/3 Cups Fresh Lime Juice
4 Tortillas (burrito)
4 oz Cream Cheese
1 tsps Hot Sauce
1 tsps Lemon Juice (fresh)
1 Handful minced Parsley
1 Handful chiffonade Boston/Bibb Lettuce
---
Directions
With a Mortar and Pestle, grind together your Oregano, Garlic, Salt, Pepper and Olive Oil until it becomes a paste. Rub this paste all over your Pork Shoulder and put in a large bowl. Mix together your Orange Juice and Lime Juice and pour into the bowl. Seal the bowl with Plastic Wrap and let sit in the fridge at least 8 hours (turn the pork a few times during that marination period).
While the pork is marinating you can put together your cheese spread. In a bowl, mix together your cream cheese, hot sauce (I used Frank's Red Hot), Lemon Juice, Pepper, Parsley, Lettuce and Pepper to taste. The reason I like Bibb/Boston lettuce it that it has a little bit of a bite which really cuts through the sweetness of the Cream Cheese and gives it a wonderful flavor.
Once your pork is done marinating, put in a roasting pan (reserve the excess marinade) and cover with foil. Cook in a 355 degree oven for an hour. Then reduce the temperature to 275 and cook for another 2 hours (basting the pork with the remainder of your marinade every so often). Let the Pork rest 10 minutes before slicing.
To assemble your burritos, Warm up the tortillas in the microwave, then spread your cheese in the center, top with sliced pork and roll into a burrito.