This recipe is fantastic as both a dessert or for breakfast. Make them elegant by serving them in Martini Glasses!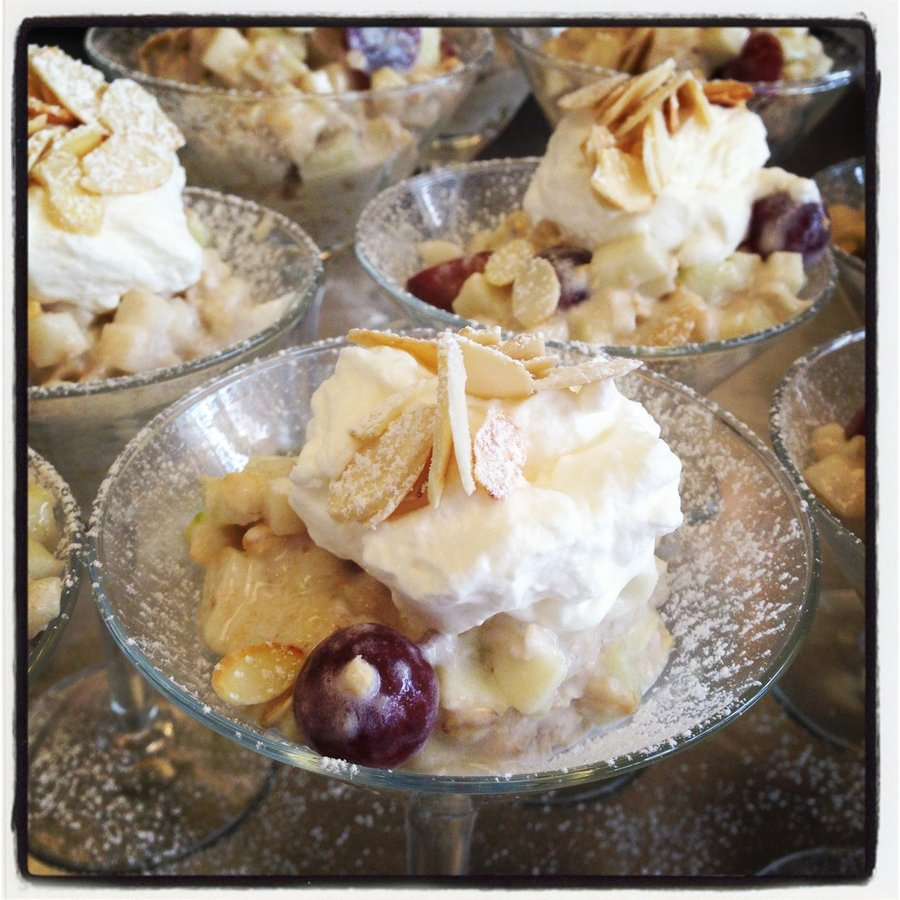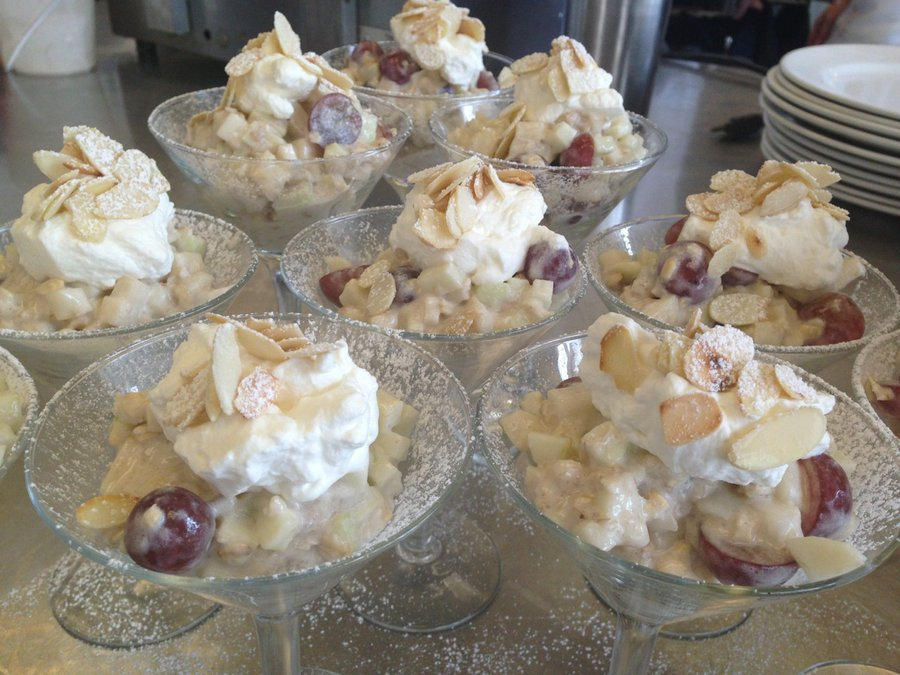 Muesli Parfait
Prep Time
---
2 Hours

Total Time
---
2 Hours

Yield
---
4 Servings

Ingredients
6 fl oz Milk
4 oz Sugar
2 fl oz Lemon Juice (fresh)
3 oz Rolled Oats
8 oz halved Red Grapes
2 small dice Pears
2 small dice Apples
2 Bananas (1/4" dice)
3 fl oz Heavy Cream (Whipped to Stiff Peaks)
2 oz Slivered Almonds
---
Directions
Combine milk, sugar, and lemon juice. Add oats and soak a minimum of 2 hours.
Meanwhile. combine all the fruits. Add the soaked oats to the mixture and toss to combine.

Before whipping your cream - add a little sugar to taste to sweeten it up! Fold the whipped Cream into the fruit mixture. Serve in a cold parfait glass topped with almonds.