I can't help but laugh every time I think of a scone. I know, it seems like a fairly bizarre thing to find humorous, but my mom absolutely hated all things scone. I can literally hear her in my head ranting about her utter distaste for the scone. Being the opinionated woman she was, she thought they were the driest, most tasteless lumps of worthless calories on the face of the earth….and I must admit, until I had a really good scone, I thought the same thing.
I started making my Cheddar, Bacon Chive Scones about 5 years ago, and my husband and I were obsessed. I started making them for every party we had, and I even made them one year at Thanksgiving instead of having a typical breadbasket or biscuits. So when I came across a Zucchini Scone recipe, I knew I had to try it out.
I added in a few extra ingredients and used Sharp White Cheddar, and I must say, these are no dry, tasteless Scones!
I love the subtle flavor of the zucchini mixed with the creamy tanginess of the cheddar – and the process of using cold butter while making the scones, allows them bake and become light and fluffy.
I want to try this recipe with other combos of ingredients, switching out the zucchini and cheddar for something else…maybe Caramelized Onions and Gruyere…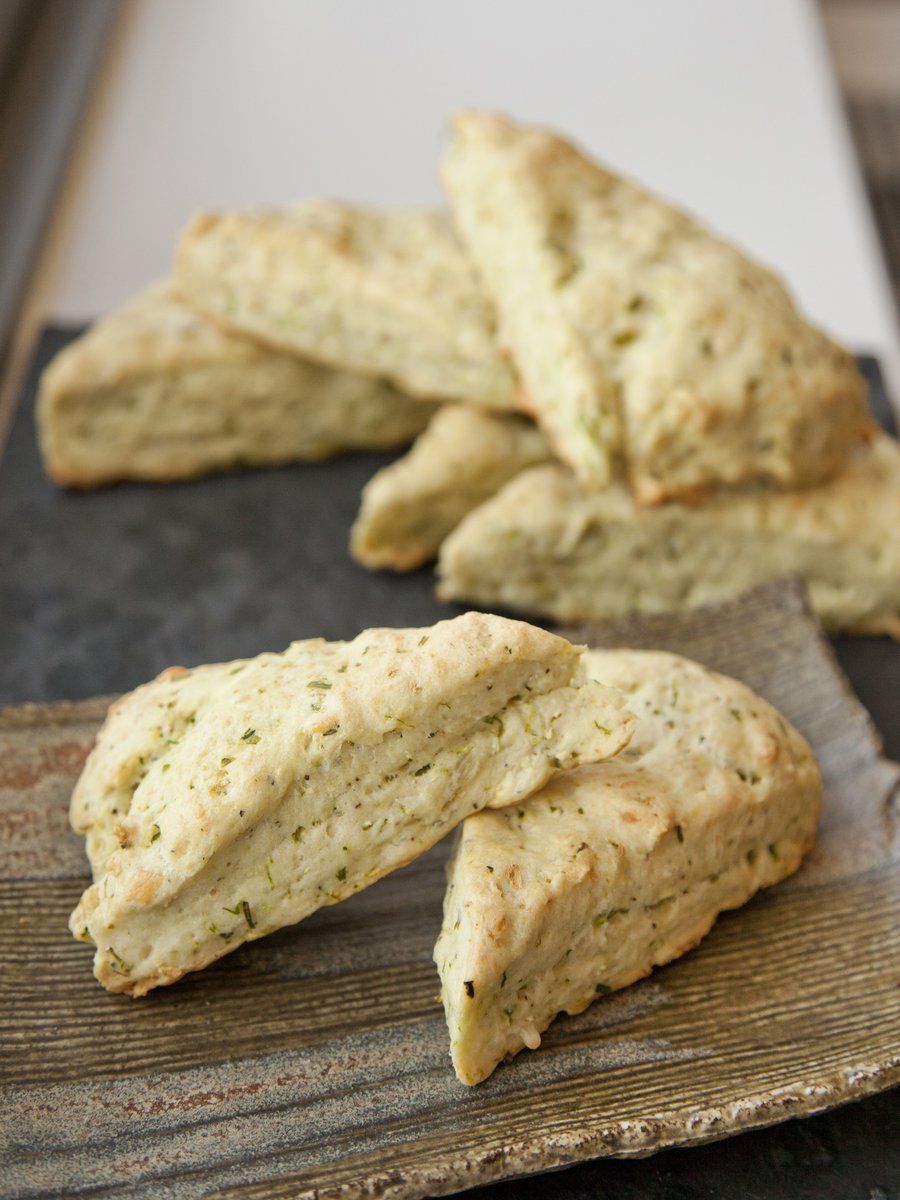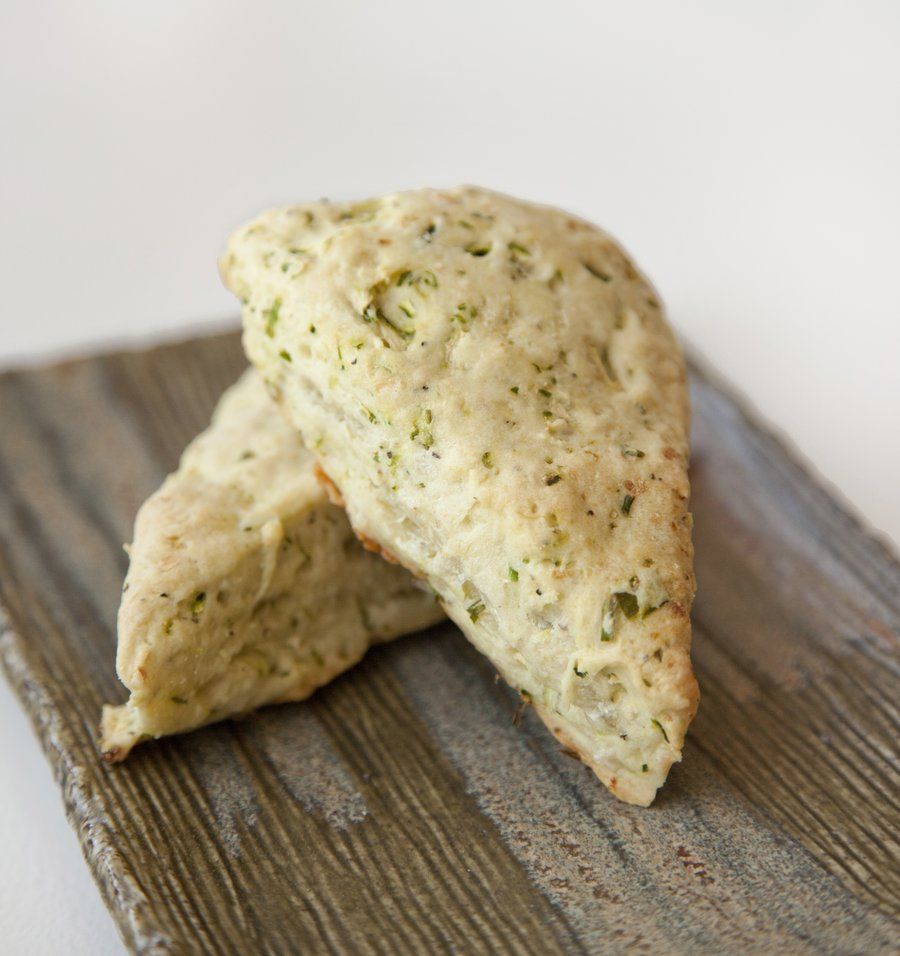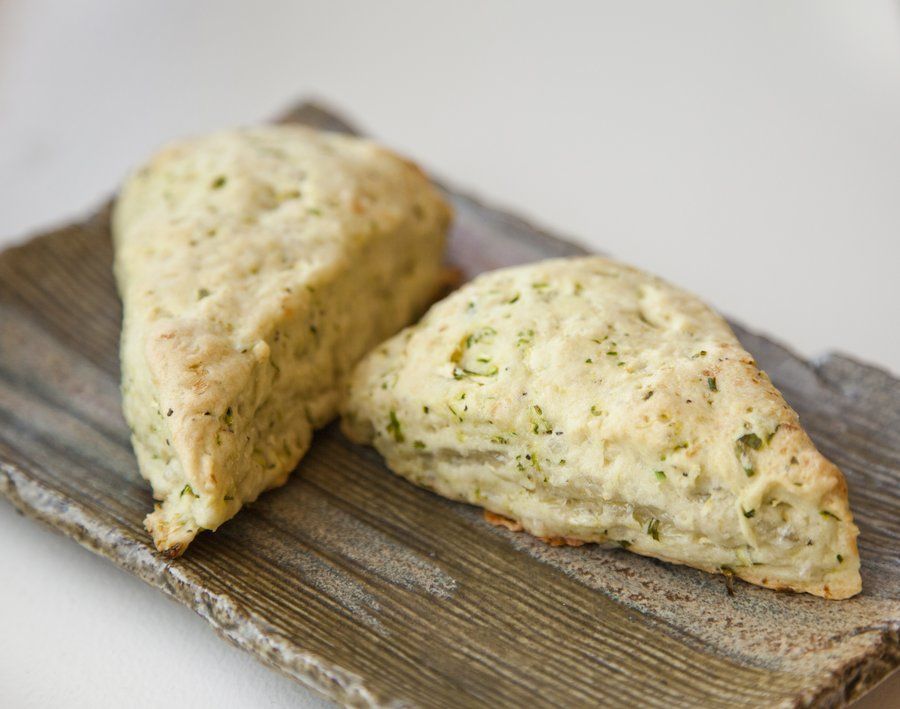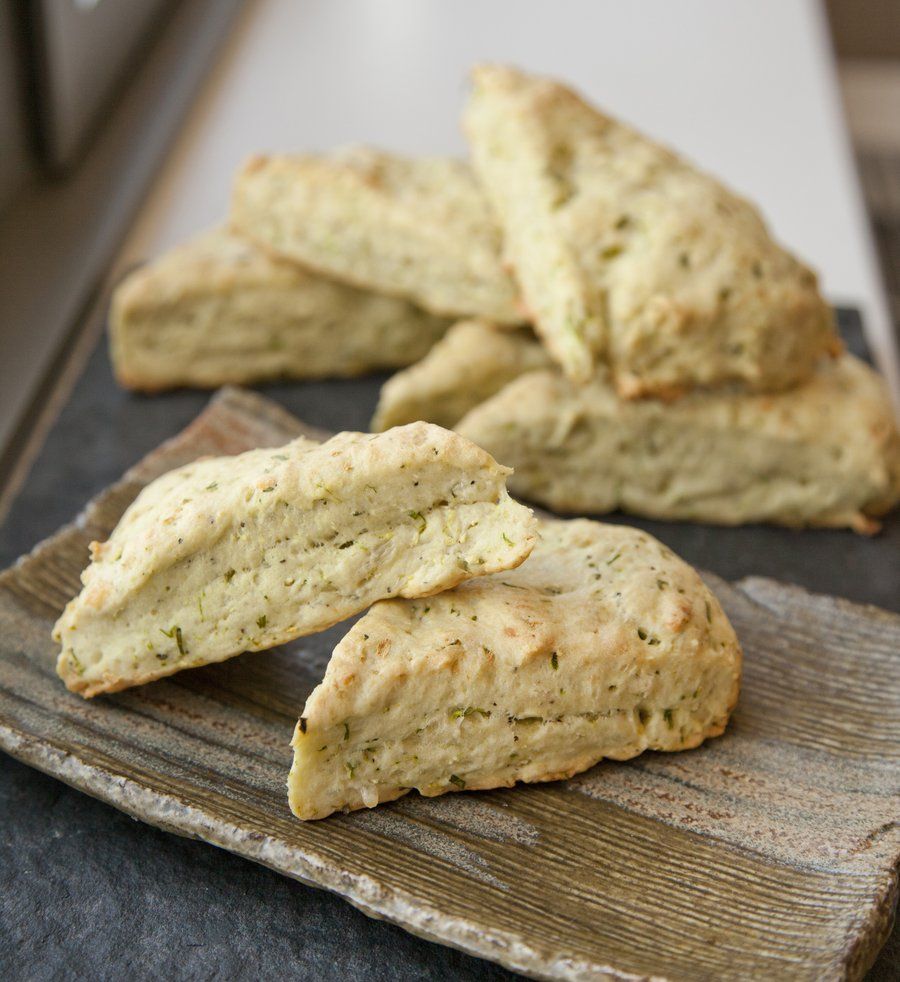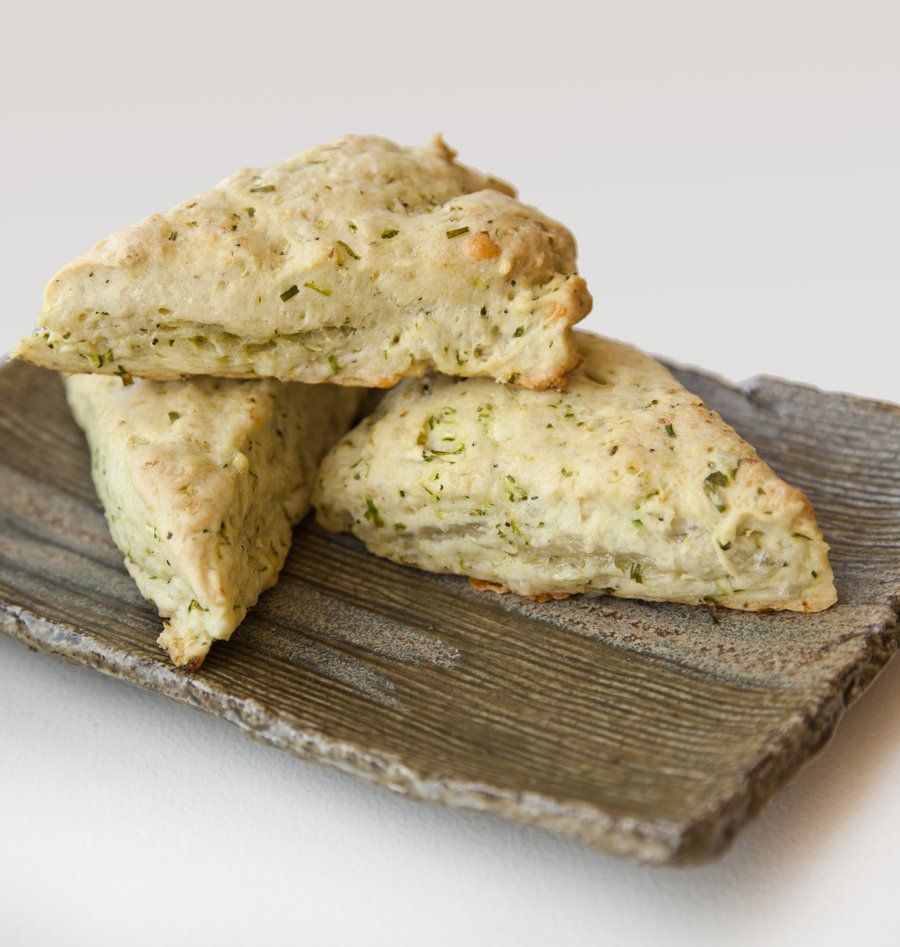 Zucchini and Cheddar Scones
Prep Time
---
15 Minutes

Cook Time
---
20 Minutes

Total Time
---
35 Minutes

Yield
---
Makes 12 Scones

Ingredients
2 1/2 Cups All Purpose Flour
2 tsps Baking Powder
1 Teaspoon Salt
1 Teaspoon Black Pepper
1 Cold Stick of Butter (cut into pieces)
1 Egg
1/3 Cup Heavy Cream
1 Cup Zucchini (grated)
1 Cup Sharp White Cheddar (grated)
3 T Chives (minced)
---
Directions
Preheat your oven to 400 degrees. In a food processor fitted with a dough blade, pulse together your flour, baking powder, salt and pepper. Add in your butter and process until little crumbs start to form.
At this point add in your egg, heavy cream, zucchini, cheddar, and chives. Process until everything has combined to form a dough.
Turn out your dough onto a parchment lined baking sheet and press into a large 1" thick circle. Using a knife, cut 12 equal sized wedges and pull them away from each other a little so they have room to bake and rise.
Bake in the oven for about 20 minutes. Allow to cool a few minutes before serving.