For some reason, I absolutely love the combination of Salmon and Avocados in the summer. There is something light and refreshing about these two ingredients in conjunction with each other and some fresh lemon juice, that makes me want to devour a small vat of it.
So last night, amidst this insane NYC heat wave, I was having this type of craving for dinner. I decided to make my salmon and avocado salad and serve it on little Melba Toasts, which I get from Trader Joe's (and I am totally obsessed with). You could serve this also like a lobster roll in large or small hot dog buns, or as a cute appetizer on ¼" thick slices of cucumber. This could even work as a dip with Pita chips!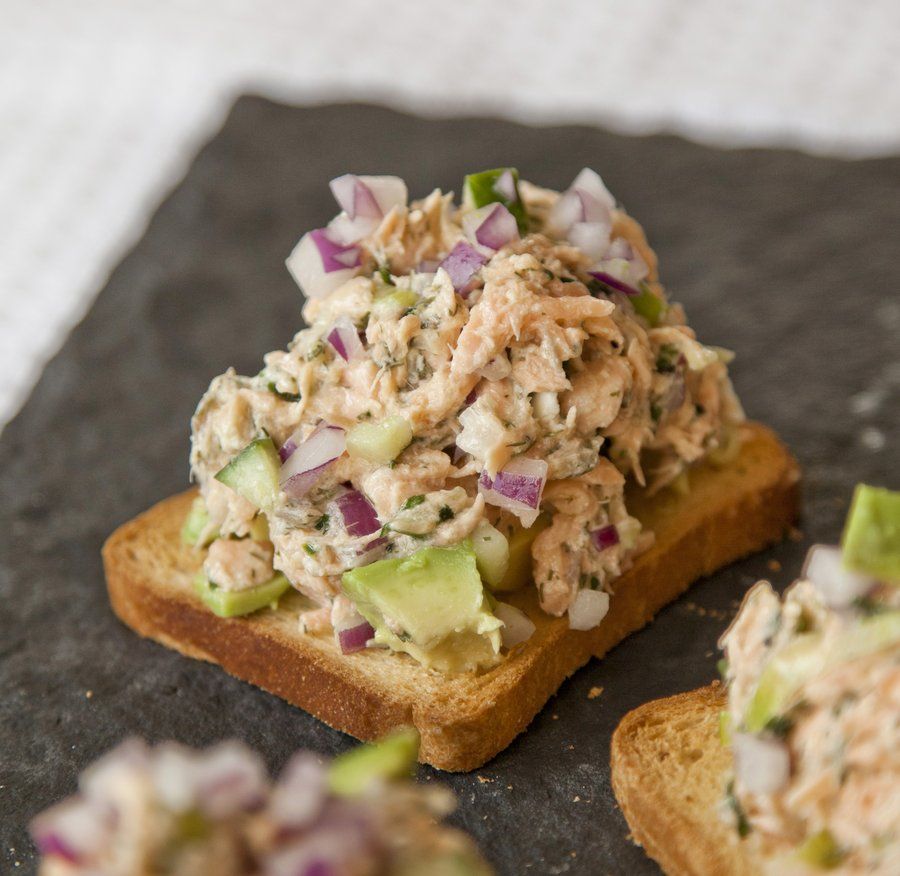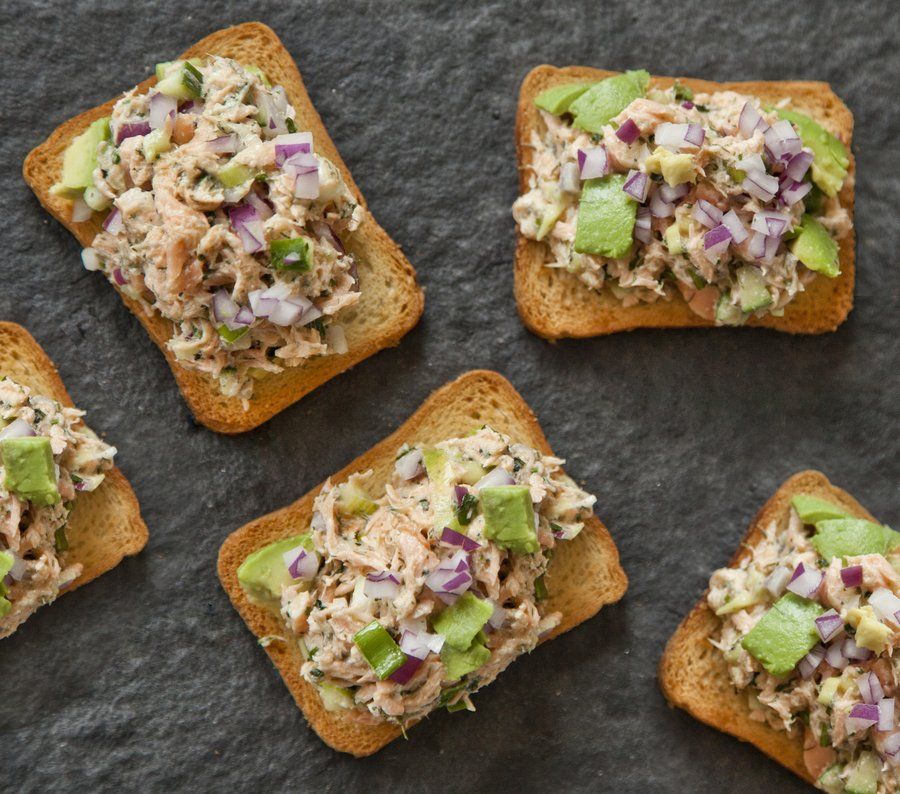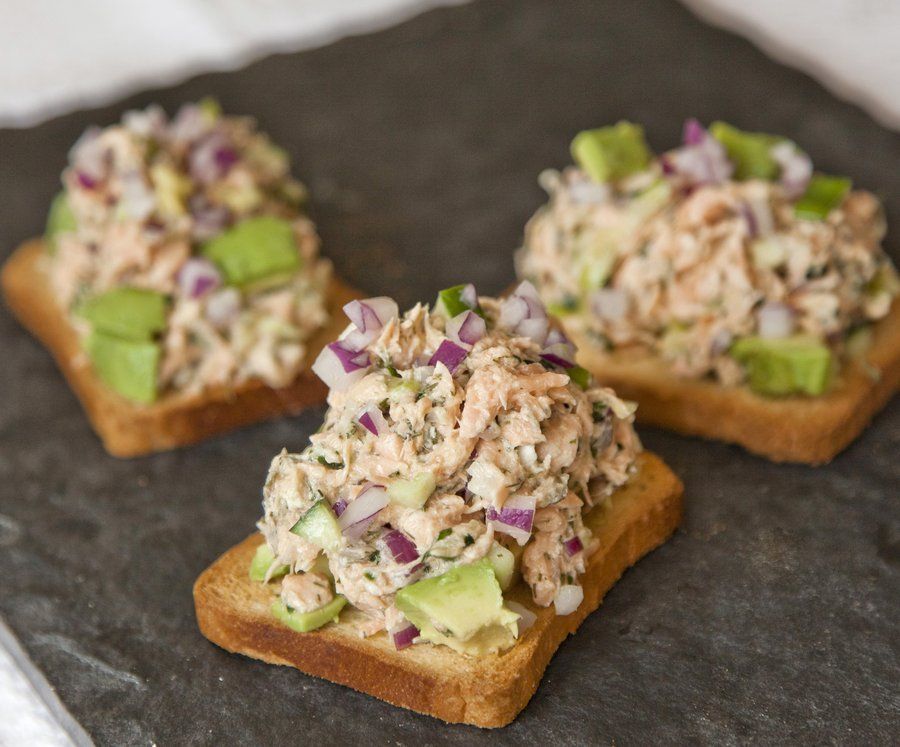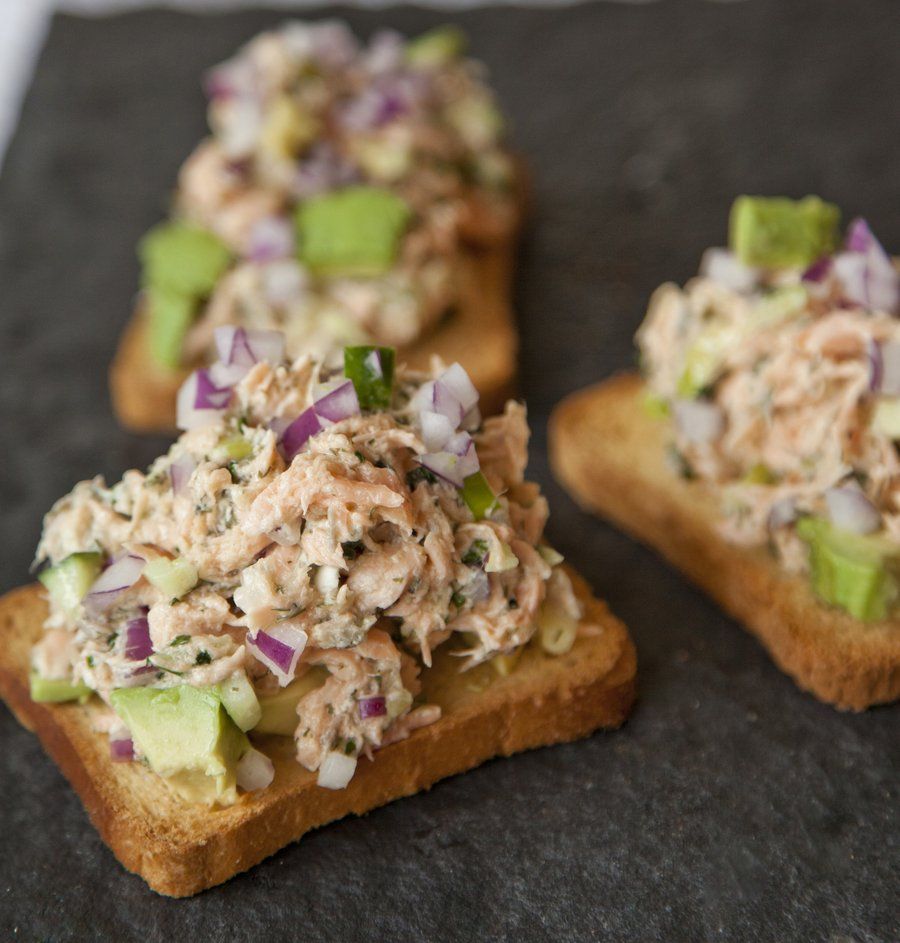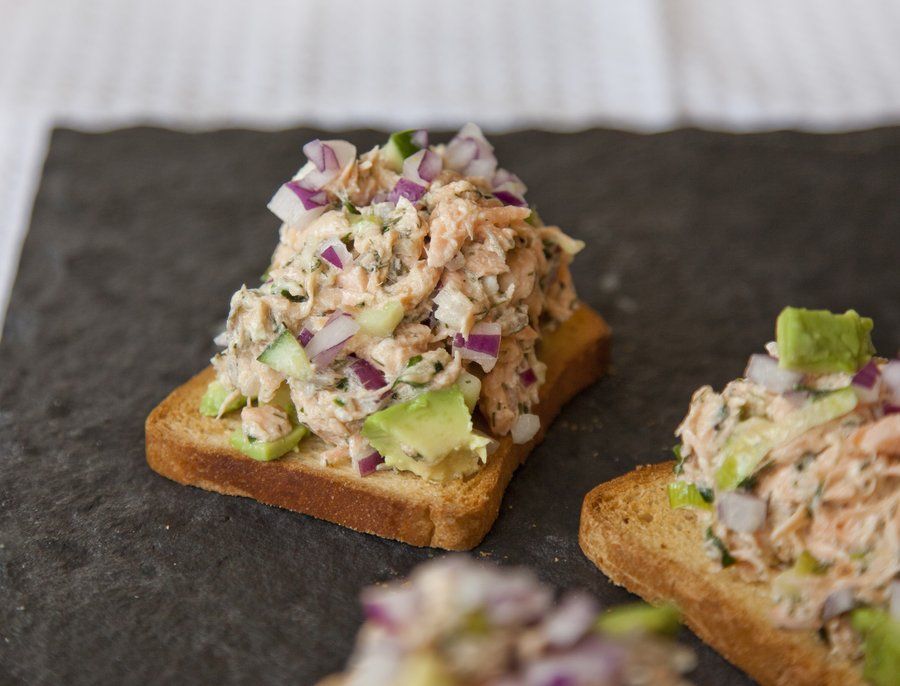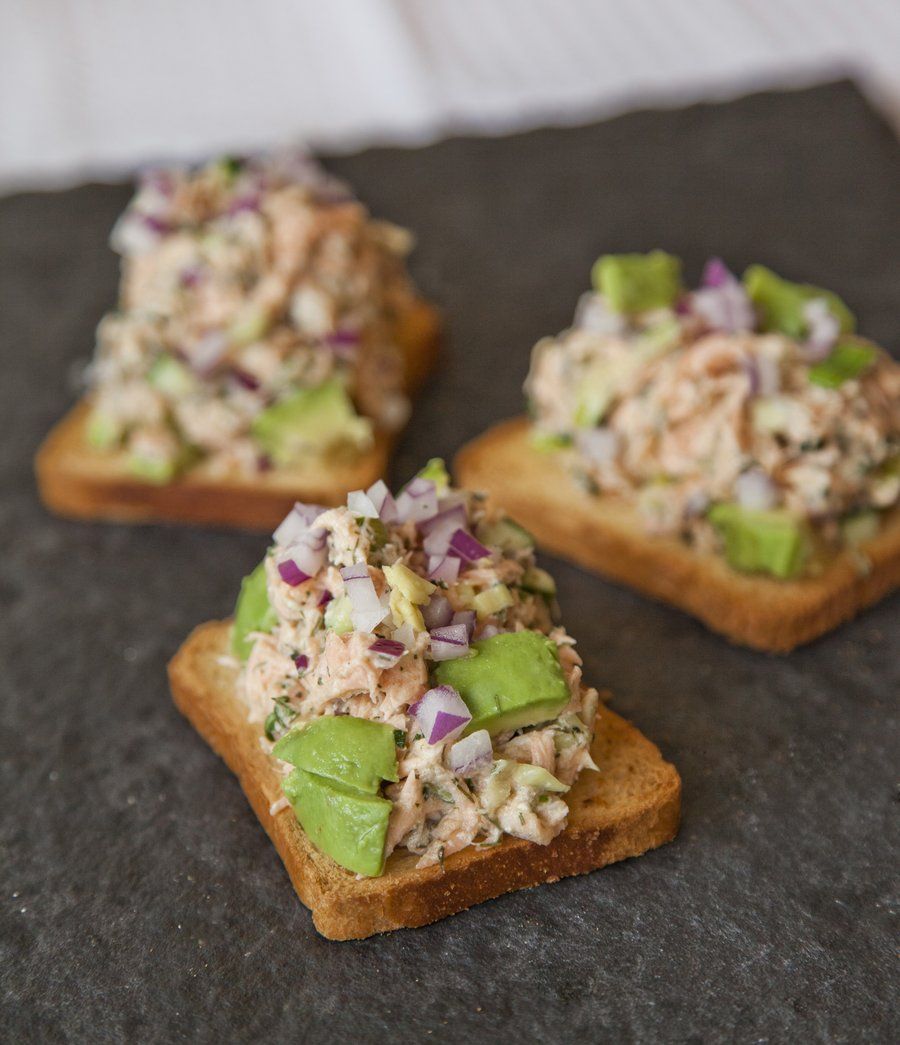 Salmon & Avocado Salad
Prep Time
---
10 Minutes

Cook Time
---
20 Minutes

Total Time
---
30 Minutes

Yield
---
Serves 2

Ingredients
10 oz Salmon (filet, center cut)
1 Scallion (sliced thin)
3 T Cucumber (seeds removed, diced small)
1 Teaspoon Cilantro (minced)
2 T Lemon Juice (fresh)
1 Tablespoon Mayonaise
3 T Red Onion (minced)
1/2 Teaspoon Yellow Mustard
1 Teaspoon Fresh Dill (minced)
1 Teaspoon Salt
1/2 Avocado (diced small)
---
Directions
Preheat your oven to 415 degrees. Place your salmon, skin side down on a baking sheet lined with tin foil - season with salt and pepper. Bake for 20 minutes.
While the salmon is baking - combine all your other ingredients in a large bowl and toss together.
When the salmon is done - using two forks, pull it apart into small flakes and toss into the bowl with the other ingredients. Mix til combined.