My husband and I moved into a new apartment in February, and one of the greatest amenities it has are outdoor grills. NYC apartments aren't like living in the suburbs…we usually don't have backyards, or normal outdoor spaces, so we make do with what we're given. The luxury of an outdoor grill is hard to come by, so when I noticed we had access to such an awesome feature, I knew I would be utilizing the grill a lot in the summer months.
Despite the fact that it was literally 95 degrees outside last night, with a humidity of about 153%, I was determined to make these awesome BBQ Chicken Kebobs. I had made them last week, and my husband loved them so much, I knew I had to share the recipe with the world.
The element that makes these kebobs so awesome is my homemade BBQ Sauce. I came up with this recipe out of necessity (after all, necessity is the mother of invention). Most store bought BBQ Sauces are way too sweet for me… I like my BBQ Sauce to have a combination of all the important BBQ flavors: sweet, tangy, smokey and spicy. With much tweaking and experimenting over the years, this BBQ Sauce is the perfect combination of flavors, and is now a staple condiment in my home.
I like to make the sauce in large batches and keep it in the fridge for nights like last night when I want to make a quick dinner!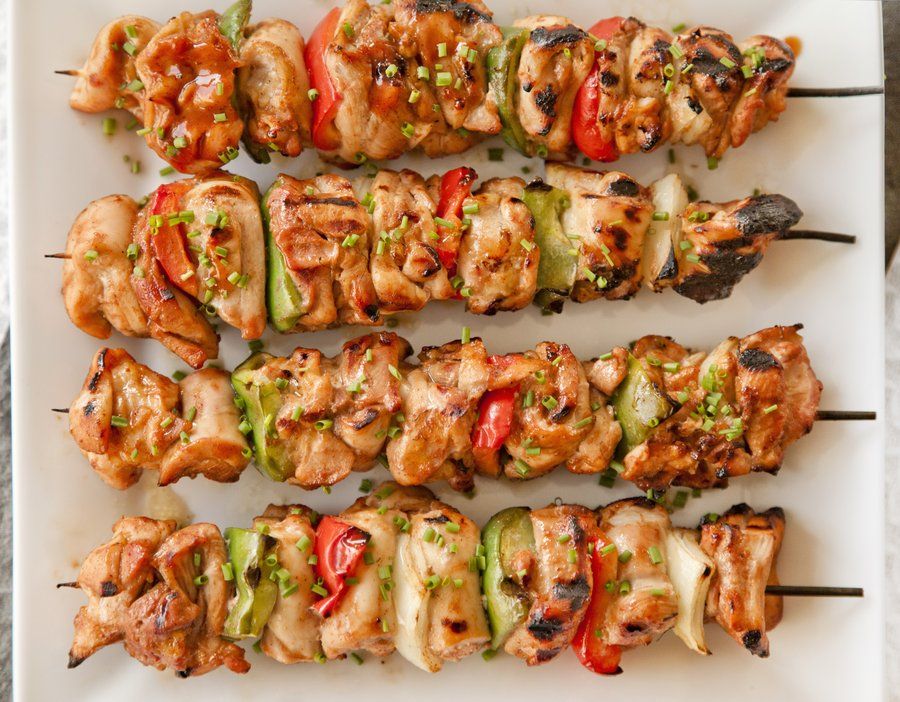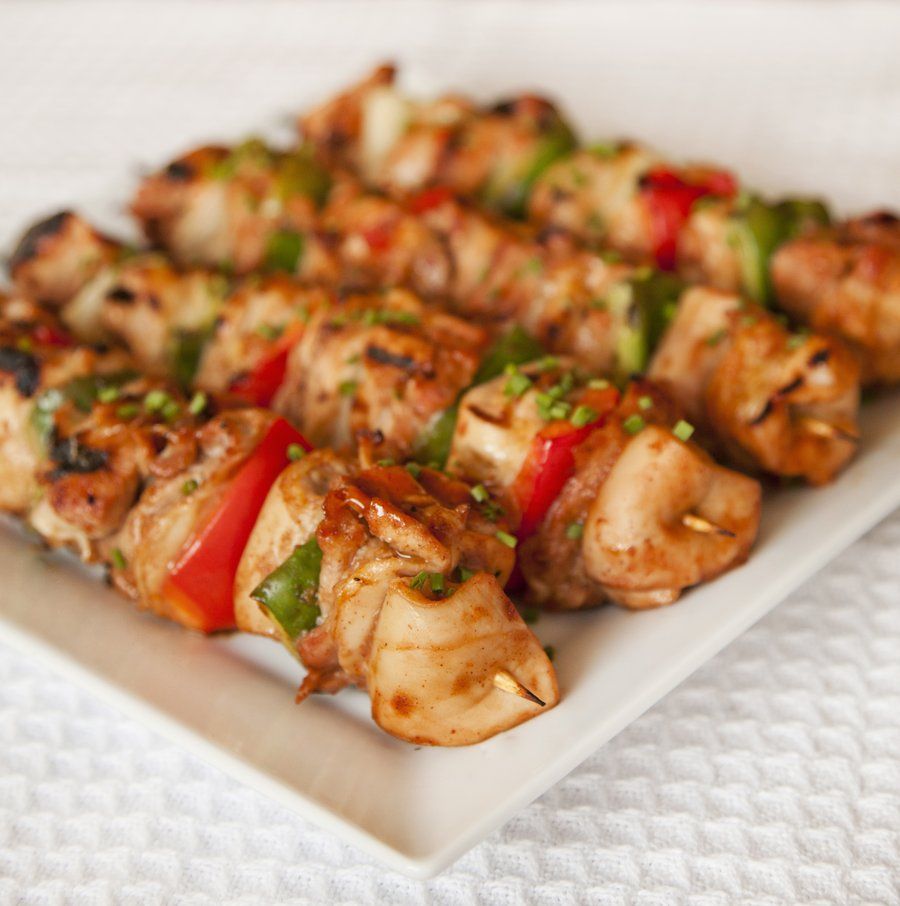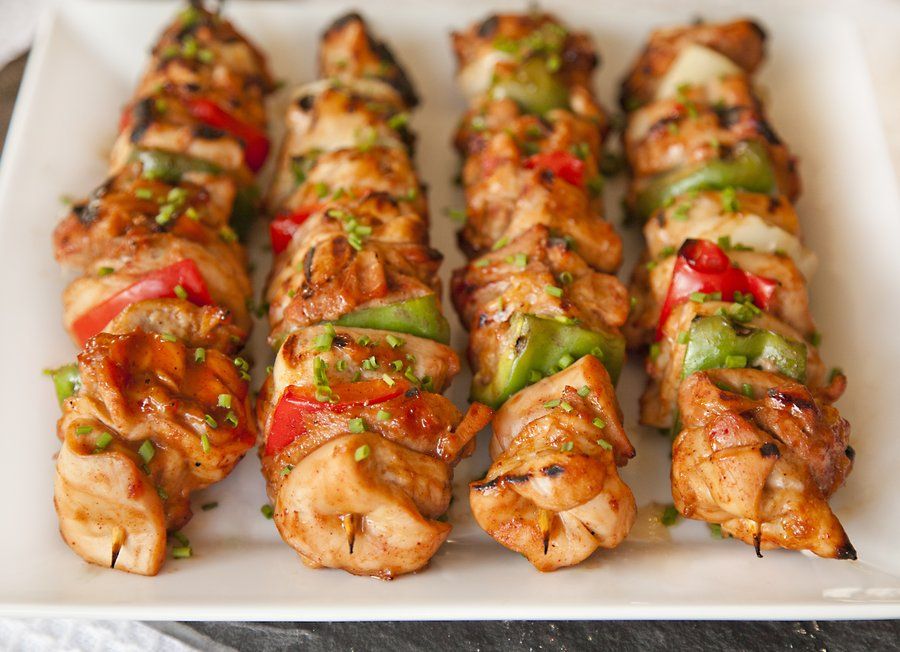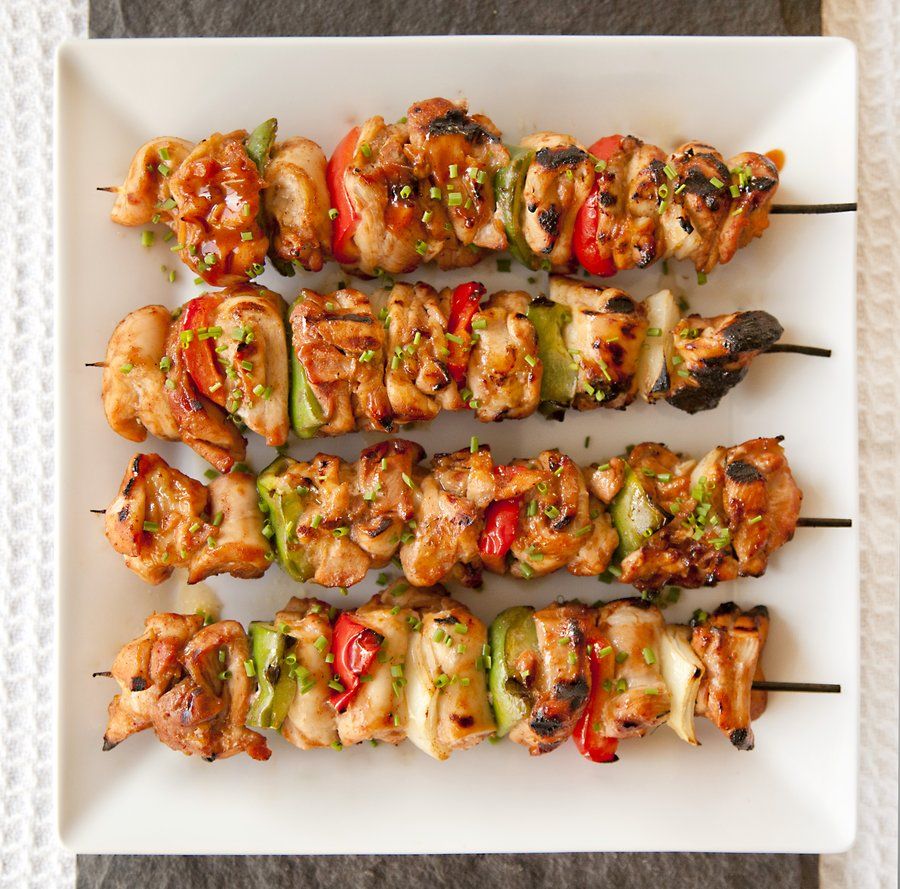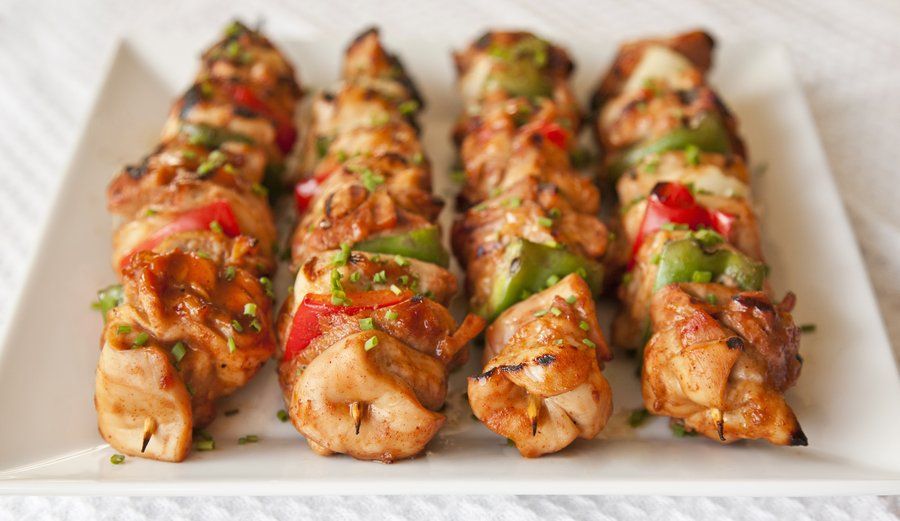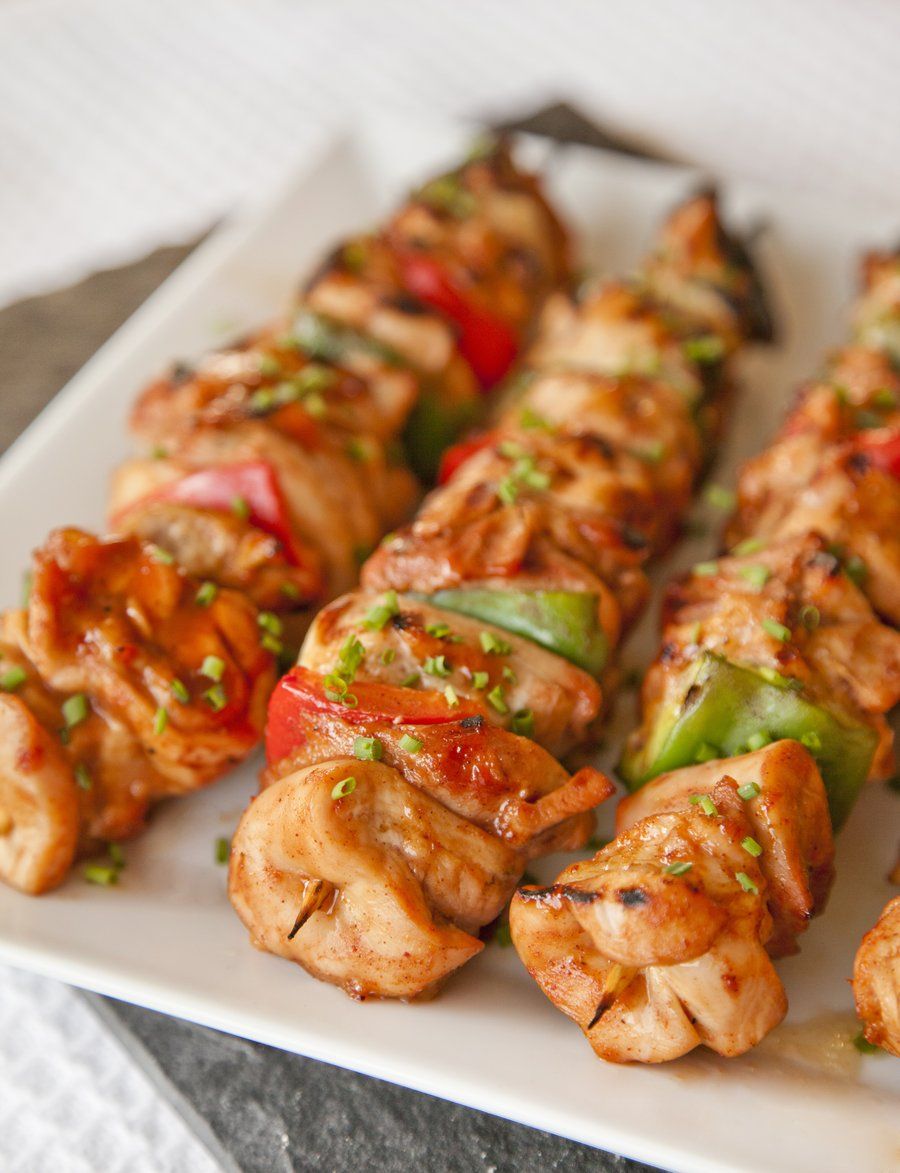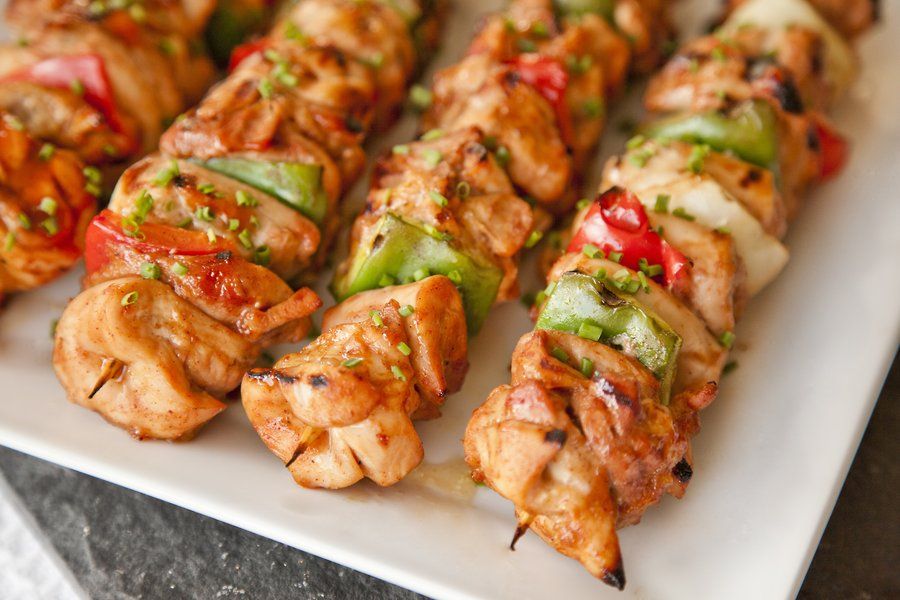 Homemade BBQ Sauce
Prep Time
---
5 Minutes

Cook Time
---
15 Minutes

Total Time
---
20 Minutes

Yield
---
5-6 Cups

Ingredients
4 tsps Garlic Powder
2 tsps Onion Powder
2 T Dijon Mustard
2 T Chili Powder
1/4 tsps Black Pepper
1/2 tsps Salt
1/2 Cups Apple Cider Vinegar
1 tsps Liquid Smoke
1/2 Cups Water
1/2 Cups Honey
1/2 Cups Light Corn Syrup
2 Cups Ketchup
2 T Brown Sugar
---
Directions
In a sauce pot combine your vinegar, liquid smoke, water, honey, corn syrup, ketchup and brown sugar. Over a medium heat stir to combine all ingredients.
At this point, add in your garlic powder, onion powder, dijon, chili powder, pepper and salt and stir. Cook for at least 10 minutes stirring often.
Now you need to taste it — I added some more salt and actually a little bit of Cayenne to give it a little kick. You want to cook it to the point where the vinegar isn't super noticeable.
Once you have it where you want it - let it cool overnight - the melding of the flavors really comes together when you let it rest and develop!
BBQ Chicken Kebobs
Prep Time
---
2 Hours

Cook Time
---
20 Minutes

Total Time
---
2 Hour 20 Minutes

Yield
---
Serves 2

Ingredients
2 1/2 lbs Boneless Skinless Chicken Thighs (fat removed)
1/2 Red Bell Pepper (cut into 1.5" squares)
1/2 Green Bell Pepper (cut into 1.5" squares)
1/2 Onion (cut in half, then into quarters)
1 Cup Homemade BBQ Sauce (recipe below)
---
Directions
Cut your chicken into 1.5" cubes and place in a large tupperware. Pour 1/2 cup of your BBQ sauce into the tupperware and stir to make sure all pieces of chicken are lightly covered in sauce. Let marinade in the fridge for at least an hour.
When you're ready to grill, alternate pieces of chicken, peppers and onions onto wooden/metal skewers. With your BBQ on high, cook the chicken kebobs until completely cooked through (about 20 minutes). *If you don't have access to a grill, place the skewers on a baking sheet, and cook in a 400 degree oven for 25 minutes).
Serve hot with remaining BBQ Sauce.