I am a recent mom of a 5-month-old baby girl, and ever since she's been born, I have made it a point to still cook dinner every night of the week. Even a the day I got home from the hospital with her, I was back in the kitchen cooking up quick dinners like my Steak Fajitas or Basil Pesto to put on a sandwich or on pasta. I am always looking to make something that doesn't take me all day, but will satisfy the incredible hunger I tend to work up throughout the day running around with my little. I am lucky if I get 30 minutes of time to myself, and usually I take that time to actually bathe, so a quick prep dinner is a must!
So when I come up with a recipe that works, tastes delicious, and takes me 30 minutes to cook from start to finish, I feel like I have found the key to mommy life.
This is a super easy recipe (if you can stir together ingredients, you can make this) – it's tasty, and filling, and will only take you 30 minutes to prepare from start to finish (a mommy win, in my books).
You can also serve this with some fresh guacamole or if you don't have time to make the guac, just add some sliced avocado to the top when you serve!
Want to add some meat into the mix? You can mix in shredded chicken or cooked steak to stretch the recipe into feeding more mouths!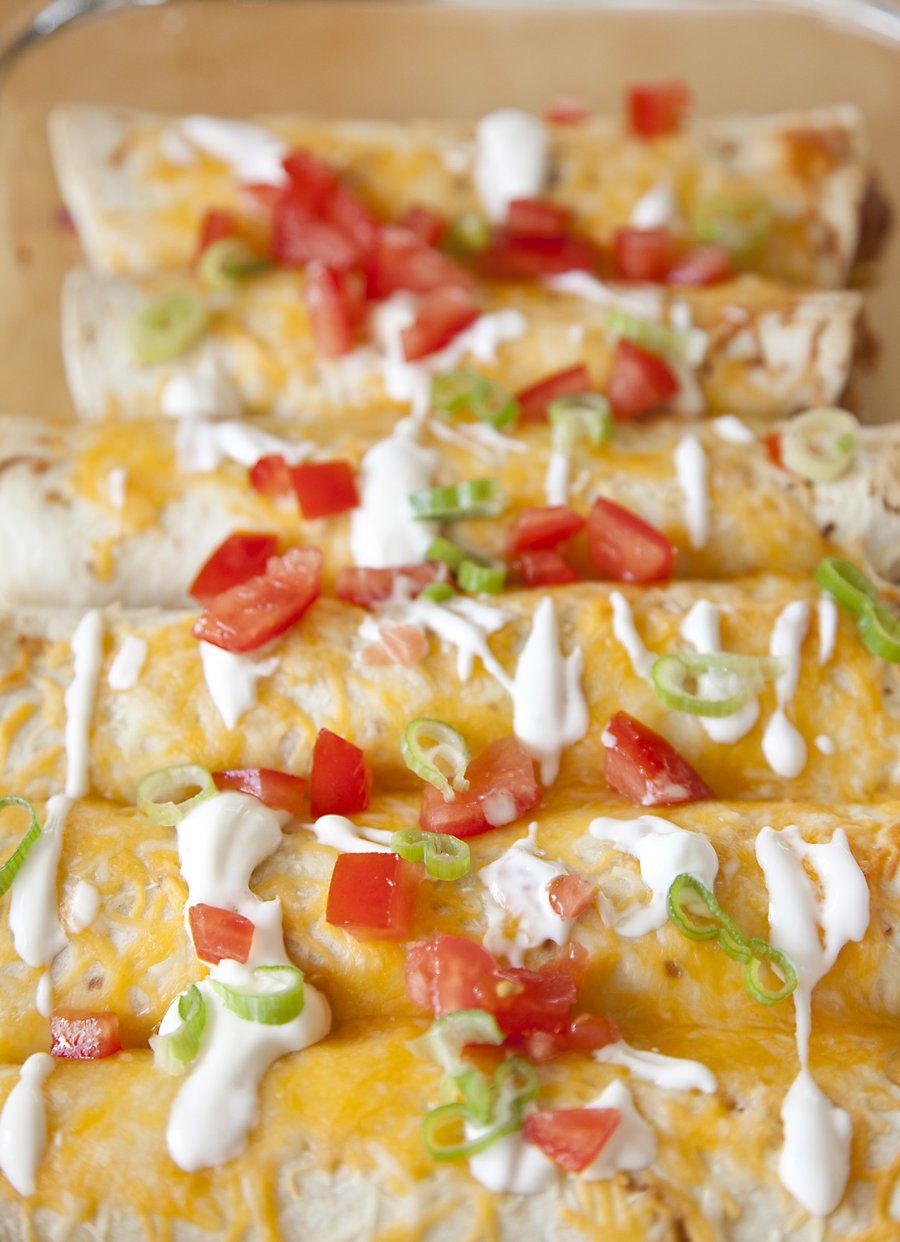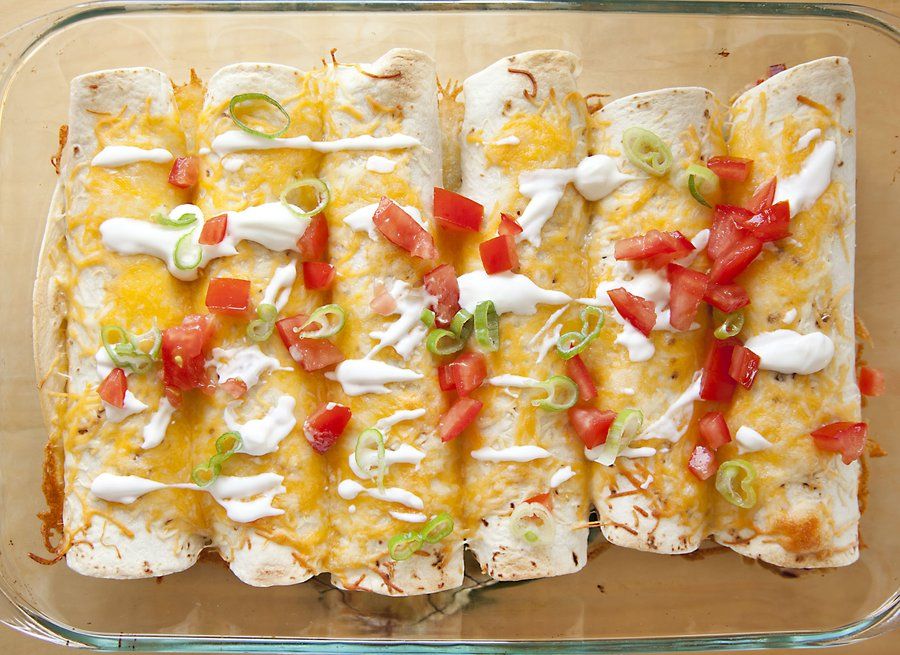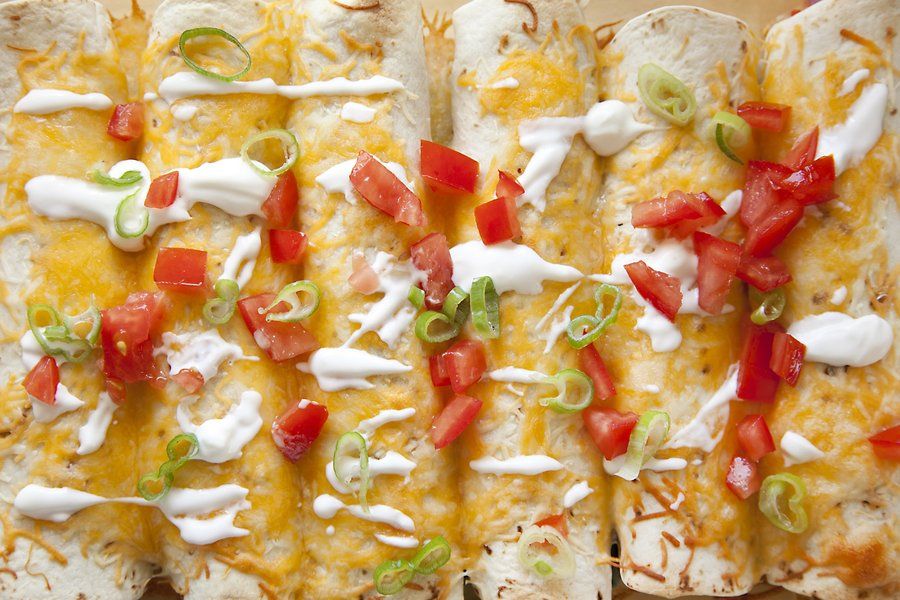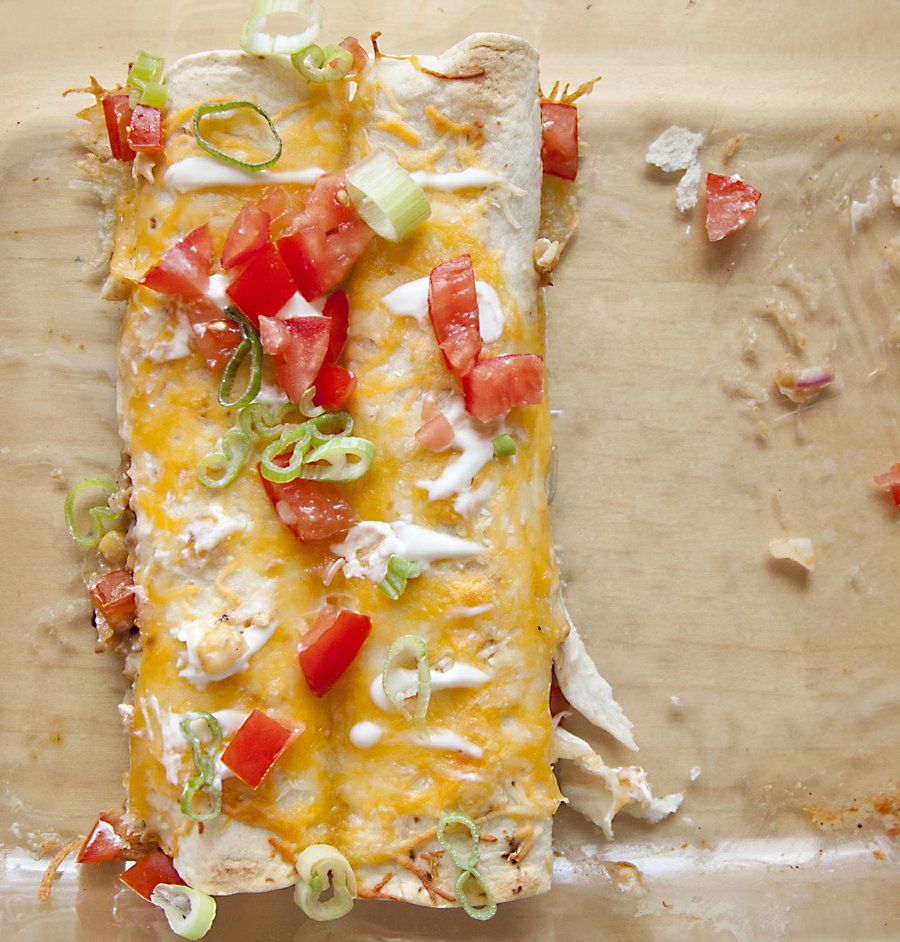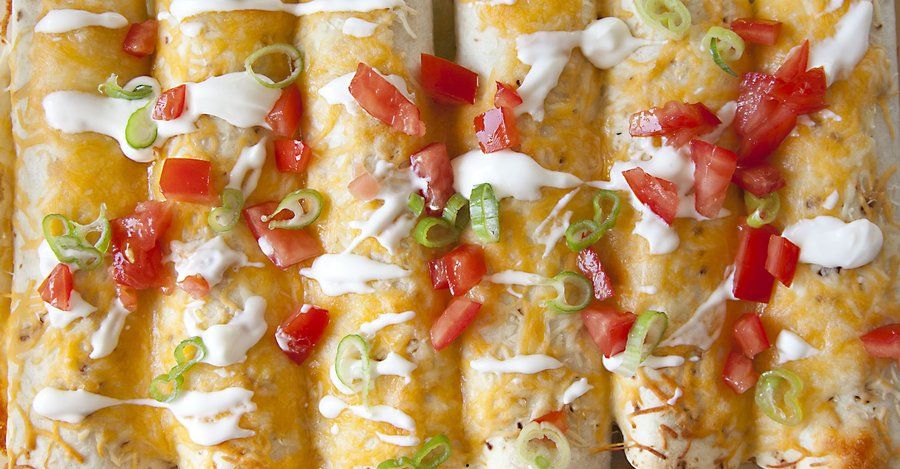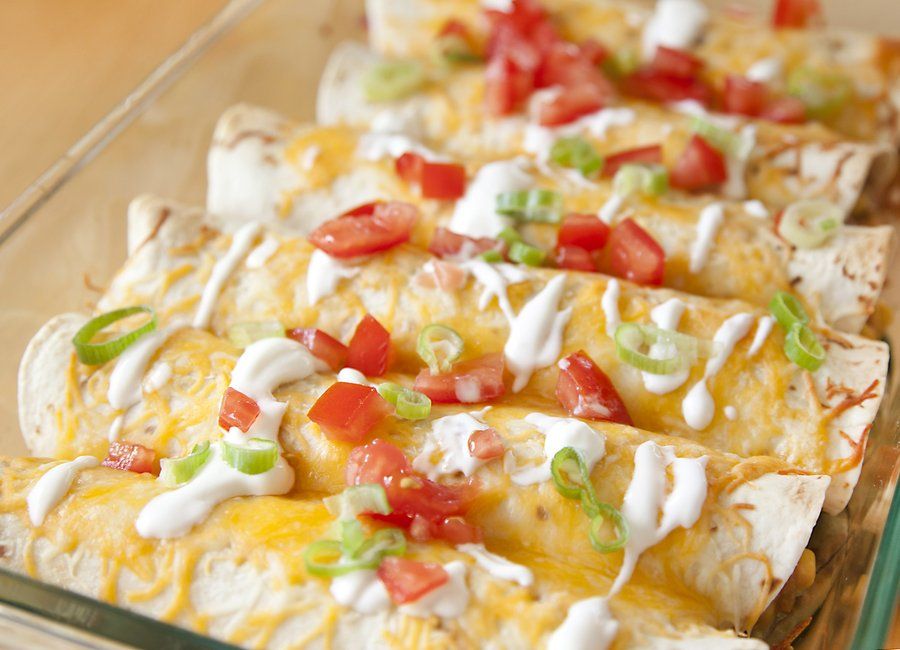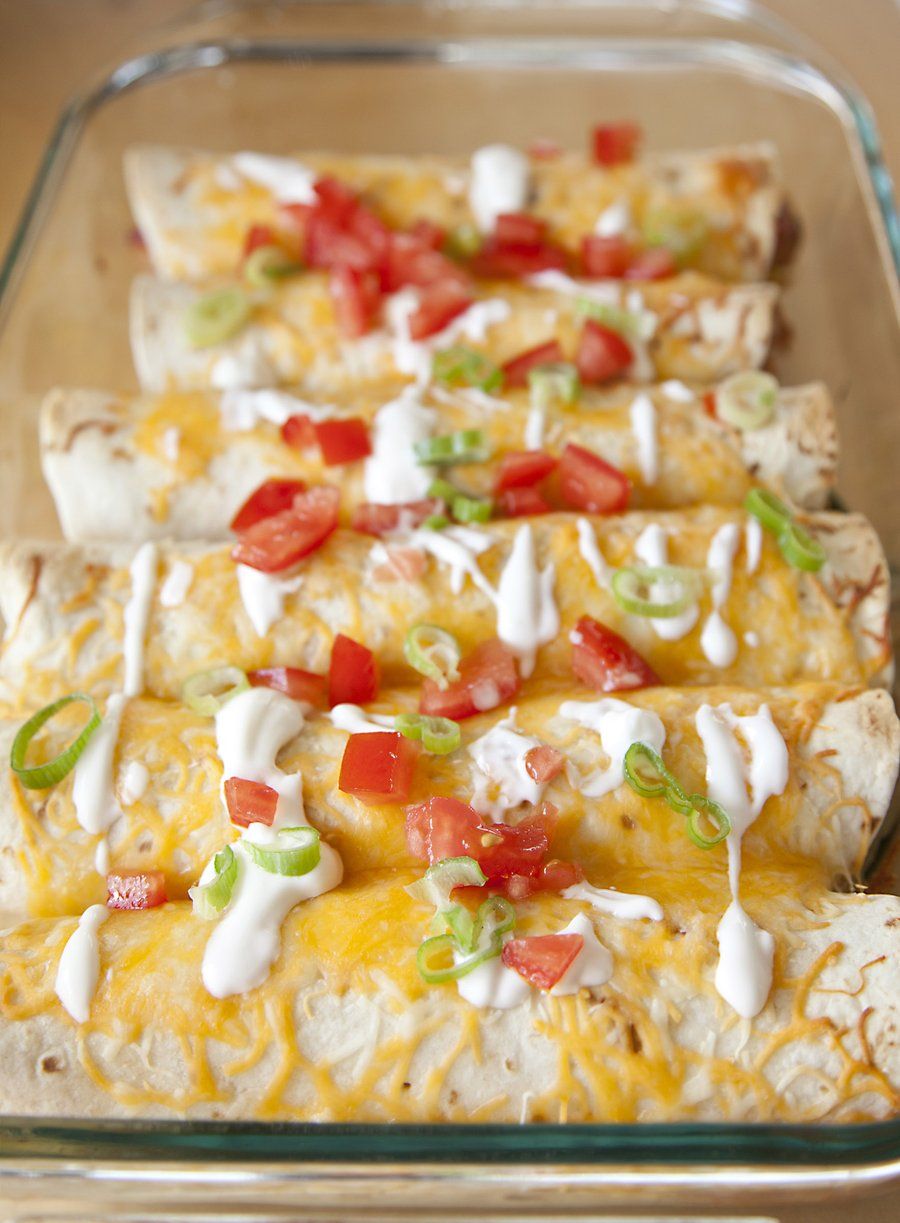 Vegetarian Taquitos
Prep Time
---
10 Minutes

Cook Time
---
20 Minutes

Total Time
---
30 Minutes

Yield
---
Serves 3

Ingredients
1/2 Cup Refried Beans
1/2 Cup Corn Kernals (frozen-thawed or canned)
1/2 Cup Red Onion (diced small)
1/2 Cup Green Chilies (they come in a can, diced small)
2 tsps Garlic (minced)
2 Cups Tomato (diced small, divided)
1 Cup Cheddar Cheese (shredded, divided)
1 Teaspoon Salt
1/2 Teaspoon Coriander
1/4 Teaspoon Chili Powder
6 8" Flour Tortillas
Sour Cream
2 Scallions (sliced thin, for garnish)
---
Directions
In a medium bowl, combine your refried beans, corn, red onion, green chilies, garlic, 1.5 cups tomato, 1/2 cup cheese, salt, coriander and chili powder. Mix together so it's fully incorporated.
Preheat your oven to 375 degrees. Divide the taquito ingredients in step 1 amongst 6 tortillas, and roll them up, placing them side by side in a 13 x 9 pan (as shown in the photos). Top with the rest of the cheese and bake for 20 minutes.
Remove from the oven, and top with sour cream, the remaining tomato and scallions. Serve hot.