I made this recipe tonight and was so excited about how well it turned out that I immediately had to blog it after wolfing down two bowls of it.
This is such a fun and easy recipe to make and it's so tasty! I served mine with a side of Rice – but this can also be served with Noodles (buccatini, ramen, soba, whatever you like).
The sauce in this recipe yields 1 cup – which is a little more than you will need for just the stir-fry – however if you're pairing this with noodles, you will need the extra sauce for the noodles! I make the full recipe and if I have any leftover sauce, I save it for future dishes (it's great to use as a glaze on baked salmon!).
If you're not into steak and want to try something else you can substitute in Thin Chicken Breasts as your protein or try Tofu to make it vegetarian!
Not a fan of some of the veggies I chose? Try Snap Peas, Green Beans, Asparagus, or Bok Choy!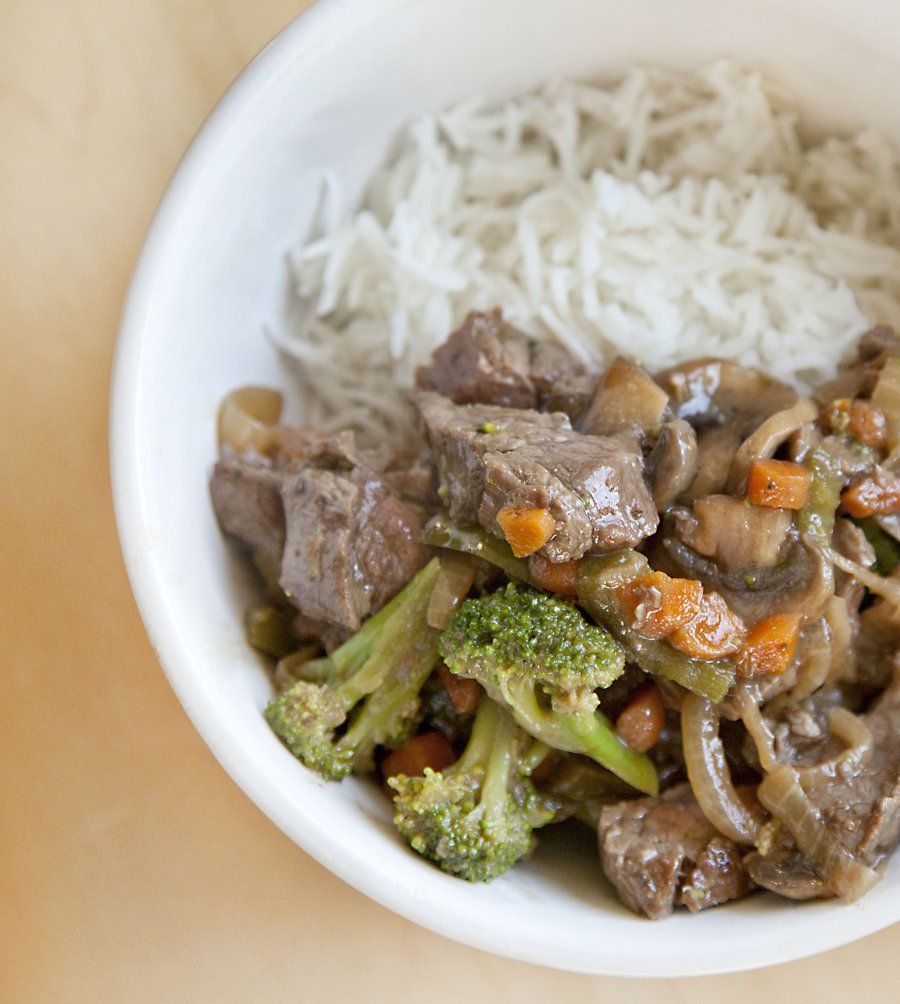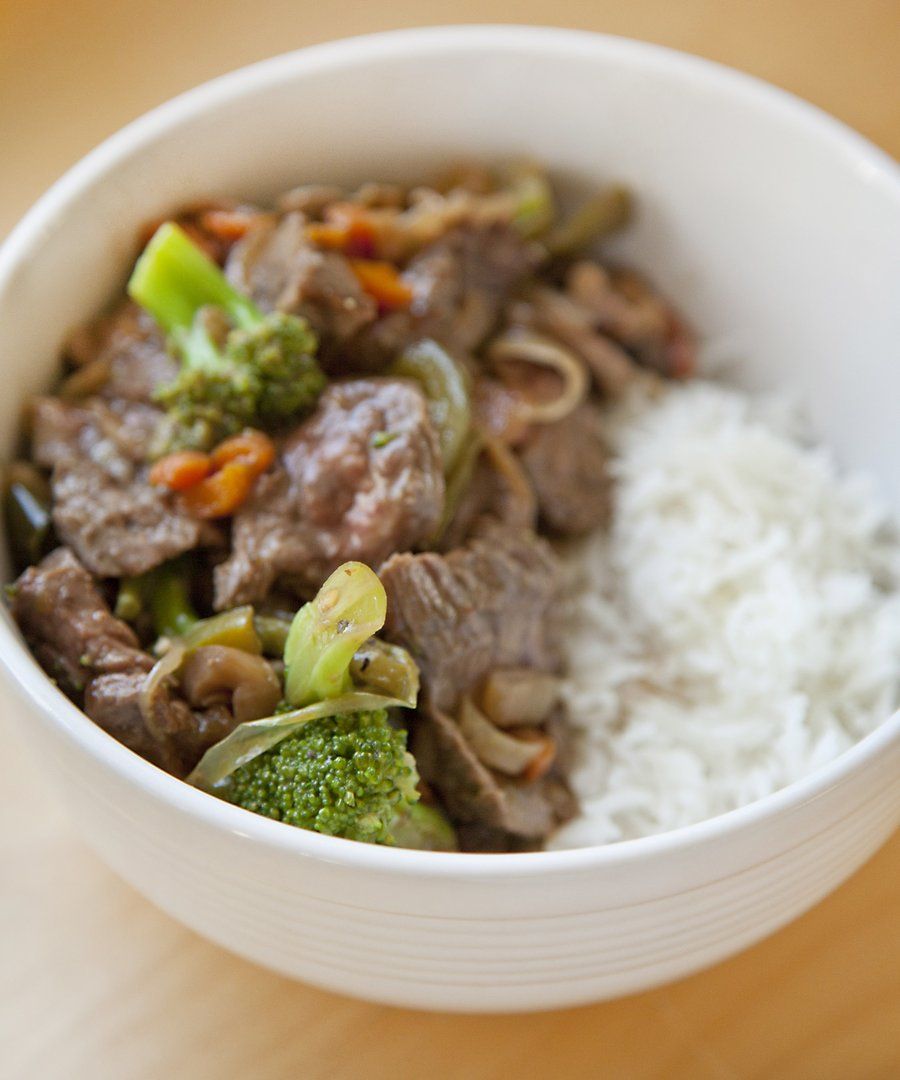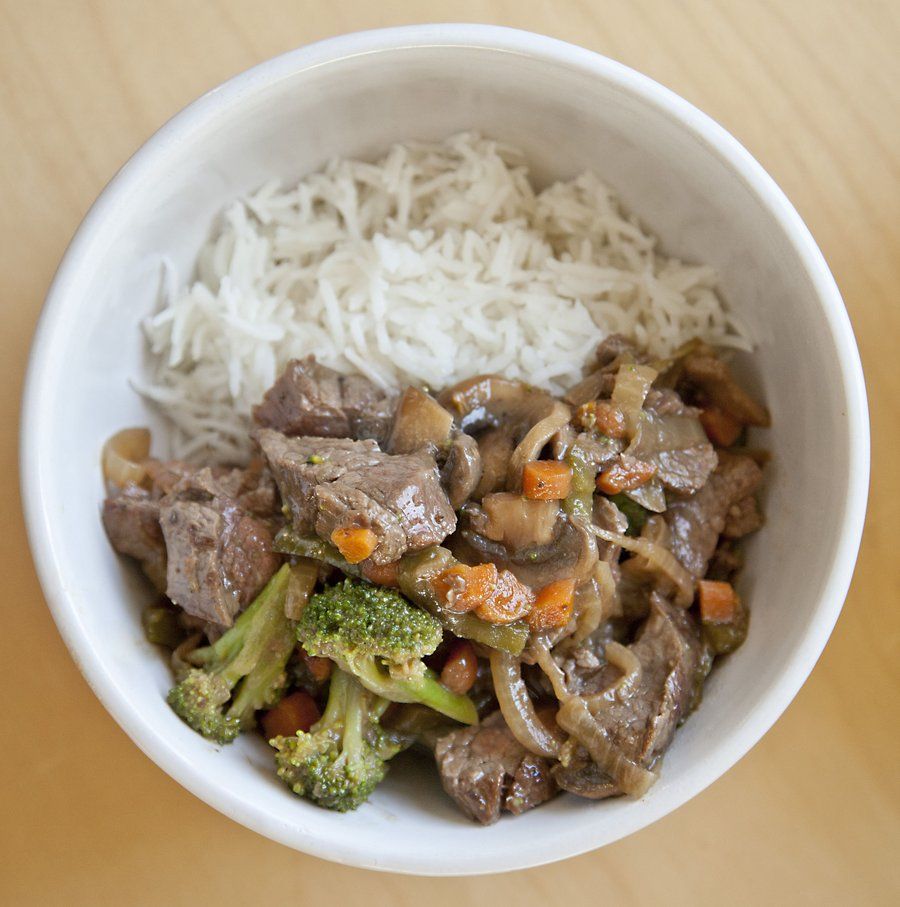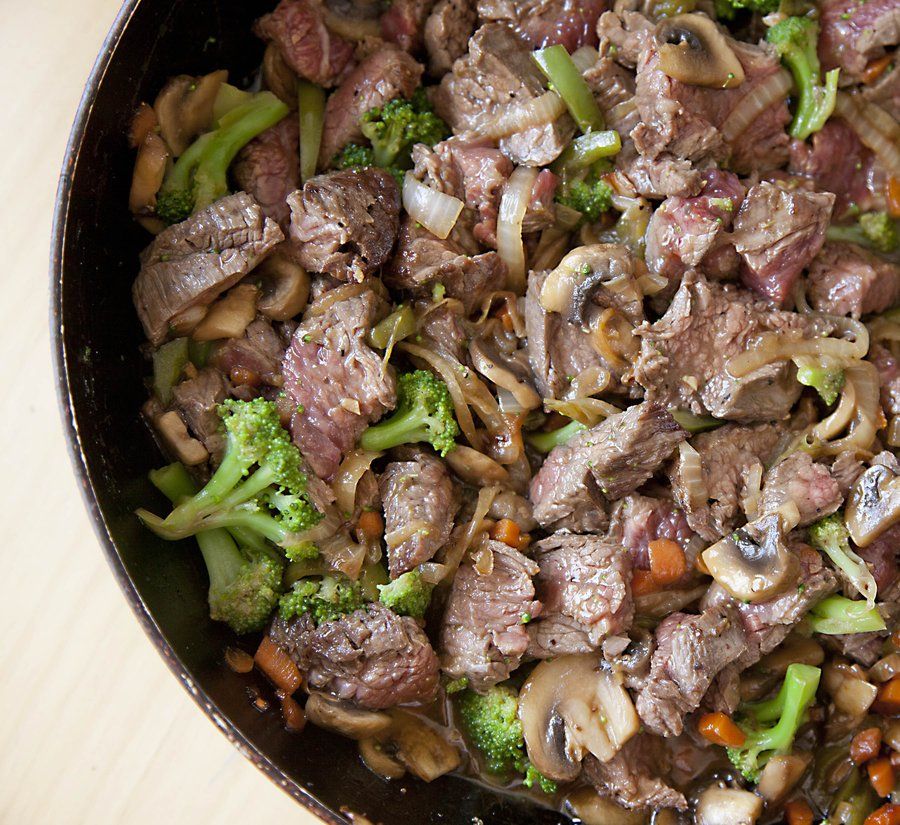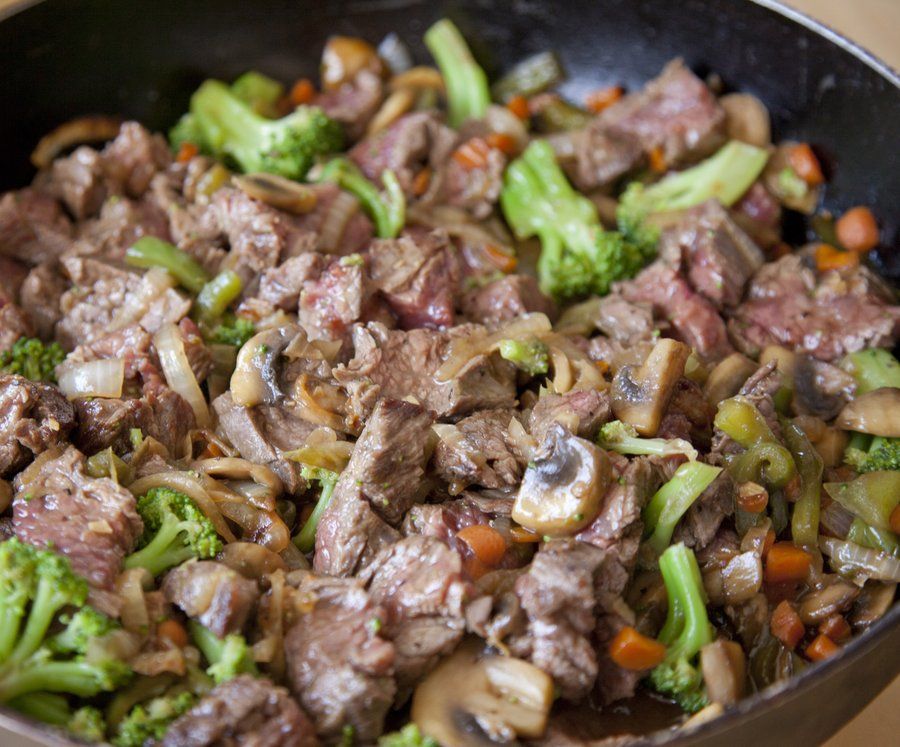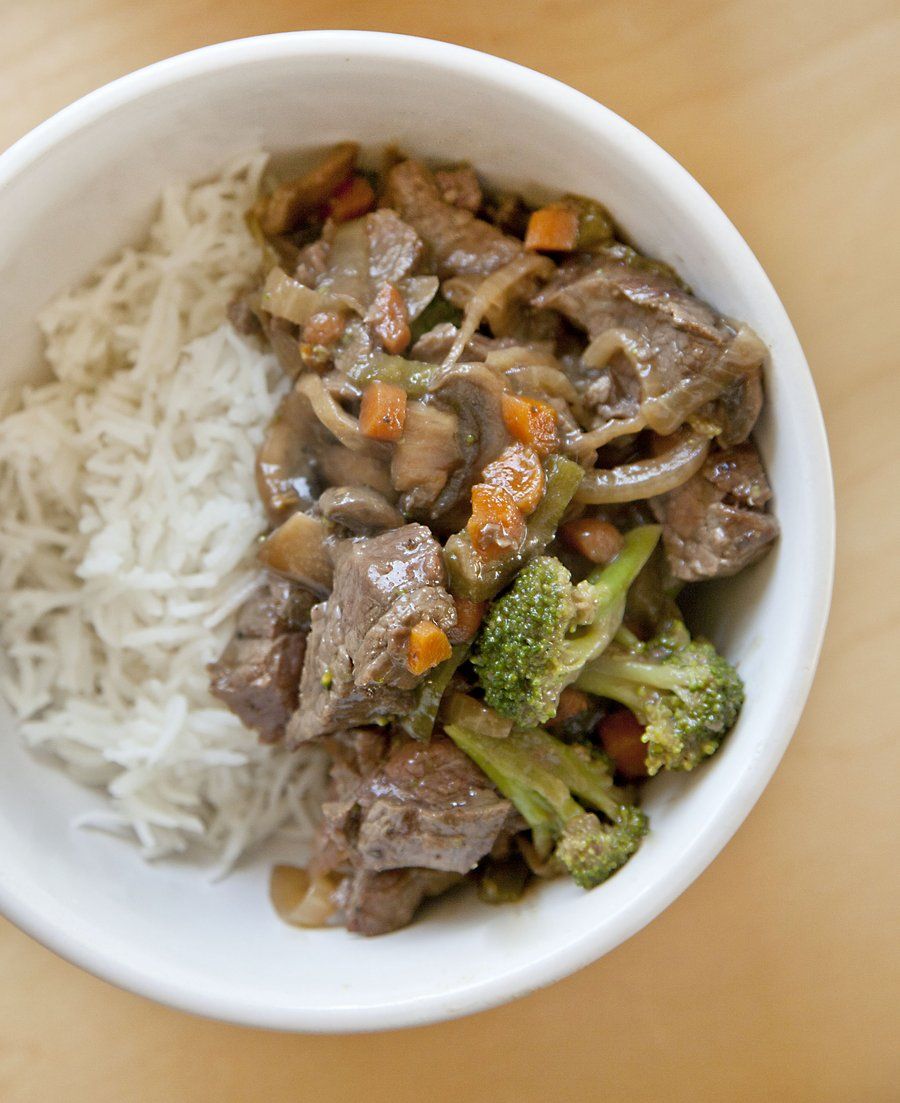 Steak and Vegetable Stir Fry
Prep Time
---
10 Minutes

Cook Time
---
20 Minutes

Total Time
---
30 Minutes

Yield
---
Serves 2-4

Ingredients
1/2 Cup Soy Sauce
1/4 Cup Water
2 T Rice Wine
1 Brown Sugar
1/4 Cup Sugar
1 Tablespoon Garlic (minced)
1 Tablespoon Cornstarch
1 3/4 lbs Flank Steak
2 T Canola Oil
1 Tablespoon Sesame Oil
1/2 Onion (sliced thin)
3/4 Cup Carrot (diced small)
1 Green Bell Pepper (julienned)
8 oz Button Mushrooms (sliced thin)
1 1/2 Cups Frozen Broccoli Florets (thawed)
---
Directions
In a small saucepan combine your soy sauce, water, rice wine, brown sugar, sugar and garlic. Bring to a boil. In a small bowl, stir together your cornstarch with 1 Tablespoon of water until the cornstarch is dissolved. As the sauce is boiling, pour in the cornstarch mixture. Bring the sauce down to a simmer and cook a few more minutes. Turn off the sauce and reserve for later.
In a large sauté pan, add your Sesame Oil and Canola Oil. Get the pan smoking hot. Season your flank steak on both sides with salt and pepper. Sear the meat in the pan until golden brown (about 3 minutes per side). Once browned, remove the steak to a cutting board to allow it to rest.
Turn the heat down in the pan you seared the meat in and add in your onion, carrot and bell pepper. Sauté, stirring frequently for 5-8 minutes (you want the onions super soft). At this point add in your mushrooms and cook another 3 minutes until the mushrooms are cooked.
While the mushrooms are cooking, cut up your steak into bite sized pieces. Once the mushrooms are cooked, add your steak and broccoli florets into the sauté pan. Add half of your sauce mixture from step 1 and cook - tossing together for a few minutes just to incorporate all the ingredients.
Serve hot with extra sauce on the side.