If I've said it once, I've said it a million times: I absolutely love Mexican food. I have cooked all types of Mexican food, but I've never made a Vegetarian Enchilada. I've seen Vegetable Enchiladas on menus at some of my favorite NYC restaurants but never ordered them because I am a total carnivore, especially when it comes to a good old Mexican-style flank steak. So last night I wasn't feeling much in the mood for meat, and decided to try out this dish. I completely made this recipe up from scratch, adding in ingredients that I like, and tasting along the way....and it came out great - and extremely satisfying!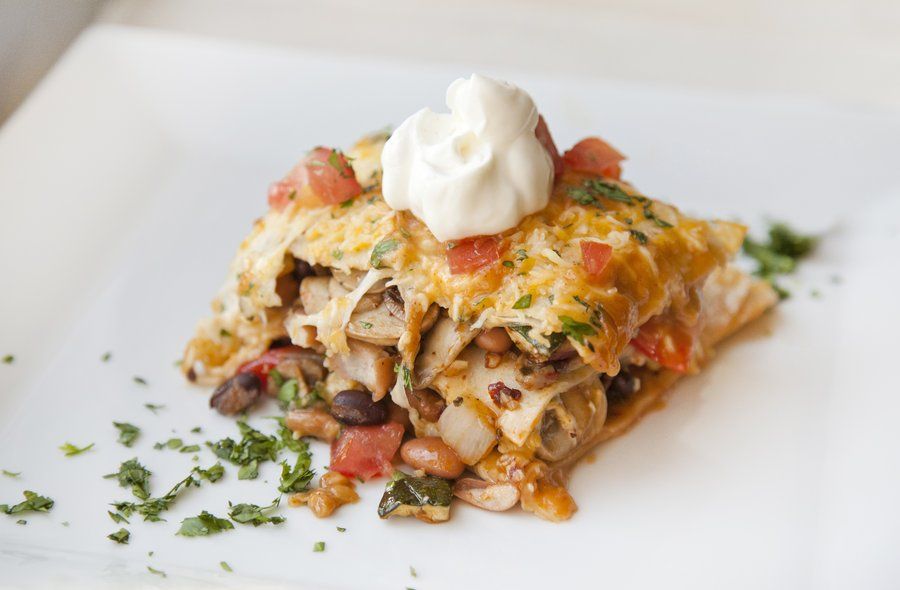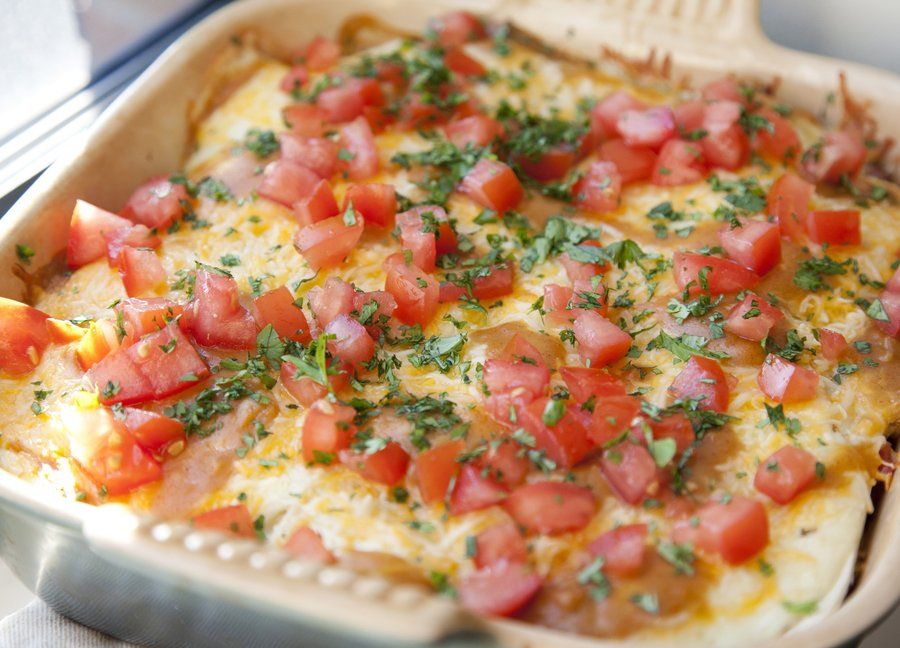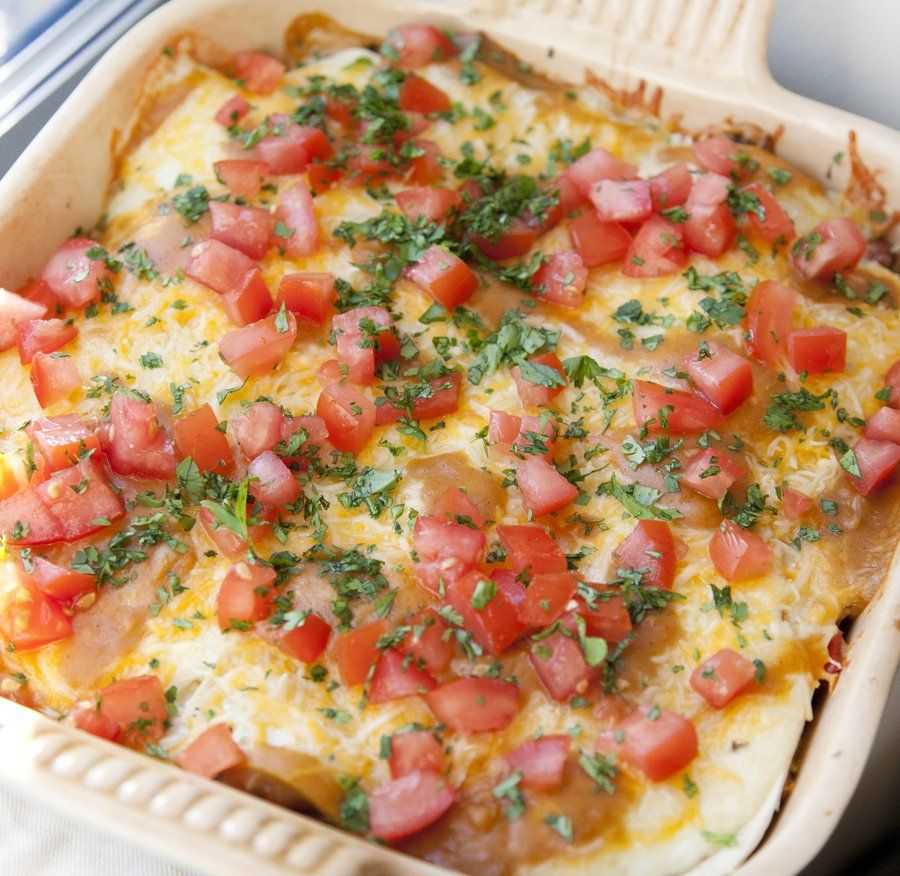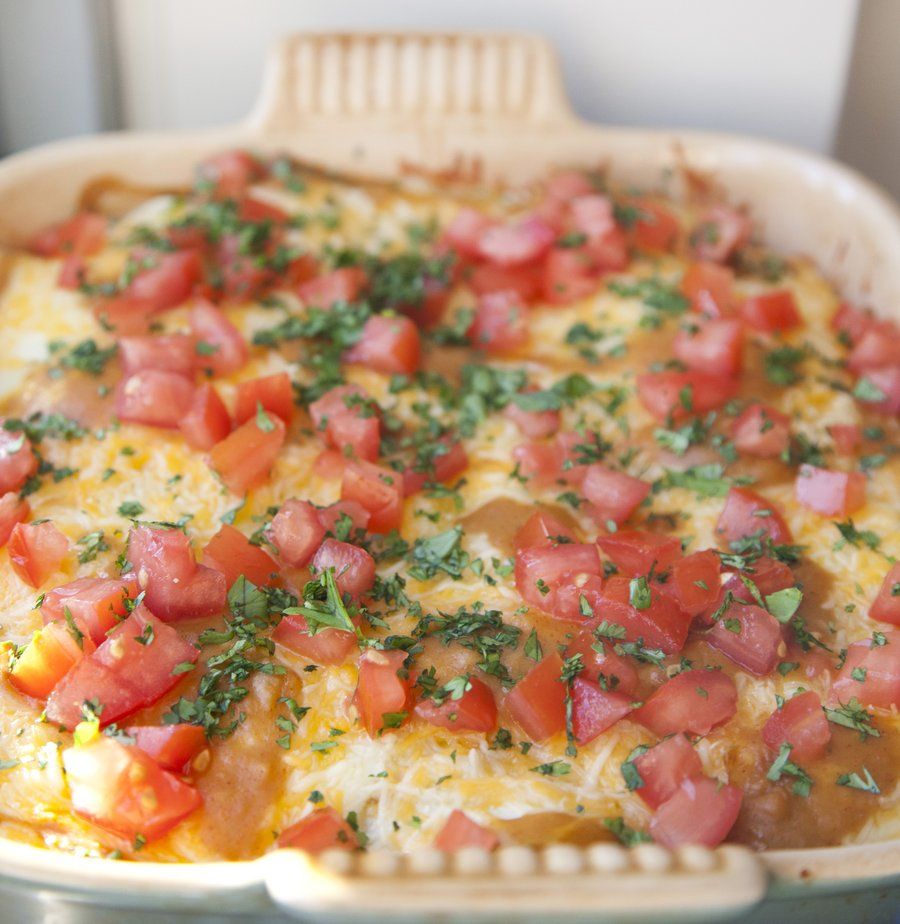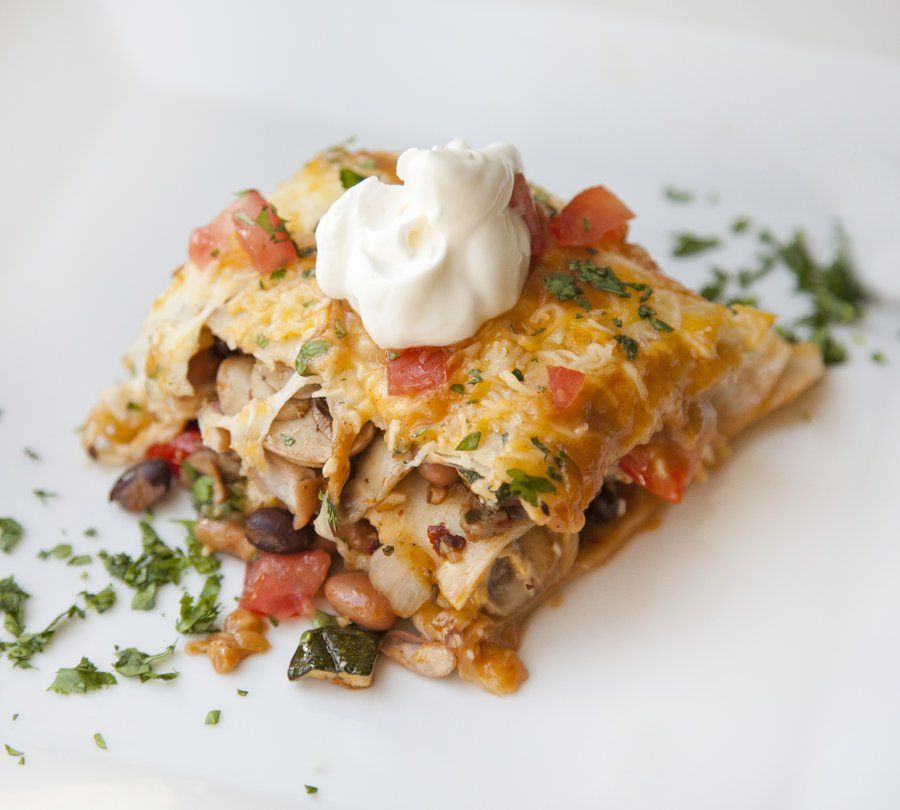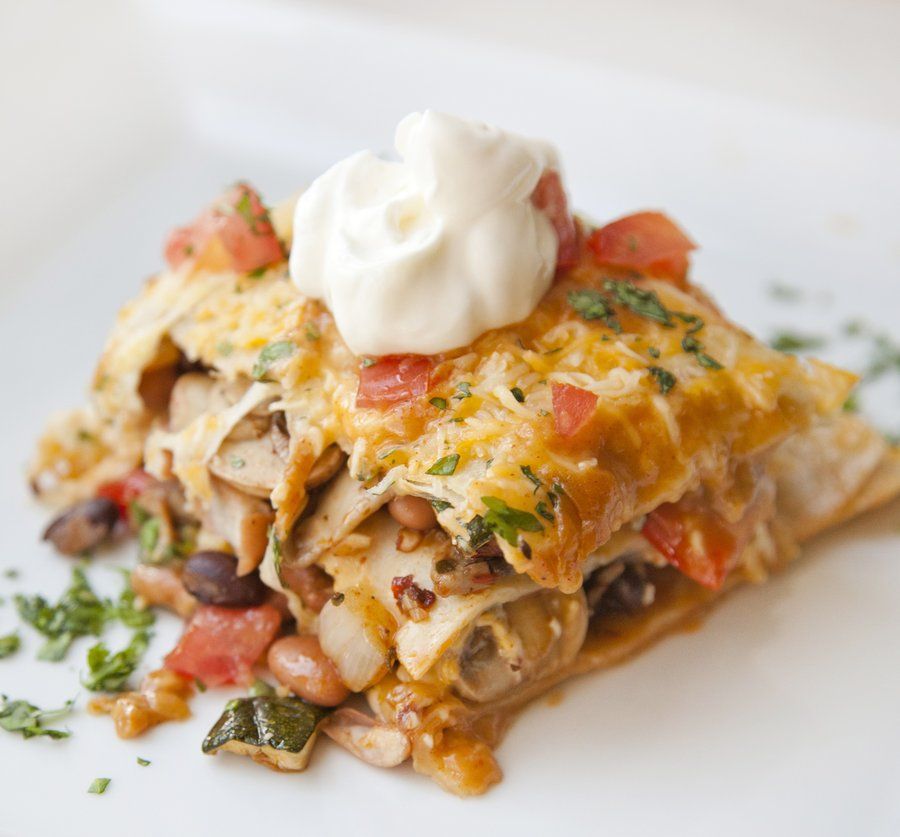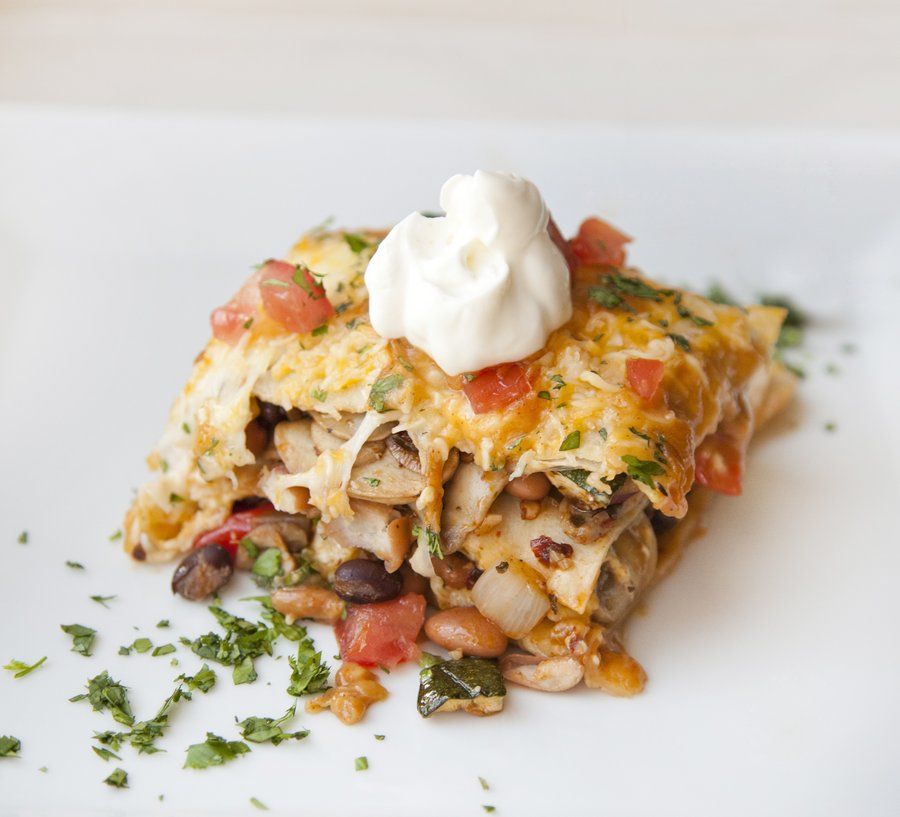 Vegetarian Enchilladas
Prep Time
---
45 Minutes

Cook Time
---
25 Minutes

Total Time
---
1 Hour 10 Minutes

Yield
---
Serves 4-6

Ingredients
1 Zucchini (cut into 1/2" pieces)
1 Red Bell Pepper (medium diced)
1/2 Onion (small dice)
10 oz Button Mushrooms (sliced thin)
2 Garlic Cloves (minced)
2 Chipotle Pepper in Adobo Sauce (minced)
2 tsps Adobo Sauce
2 tsps Dried Oregano
15 Ounce Can Black Beans (drained and rinsed)
15 oz Can Pinto Beans (drained and rinsed)
1 Tablespoon Butter
1 1/2 T Flour
1 Cup Vegetable Stock
1/4 Teaspoon Smoked Paprika
1/4 Teaspoon Cumin Powder
Pinch Cayenne
6 8" Flour Tortillas (cut in half)
2 Cups Cheddar Cheese (shredded)
1/2 Cup Pepper Jack Cheese (shredded)
1 Tomato (diced small)
2 T Cilantro (minced)
Sour Cream (for serving)
---
Directions
Preheat your oven to 400 degrees. On a silpat lined baking sheet toss your zucchini and red bell pepper in a little olive oil and season with salt. Bake for 30 minutes.
While that's baking, heat up a medium sized saute pan with about 1 tablespoon of Olive Oil. Once hot add in your mushrooms and cook til tender (about 10 minutes). Season with salt - remove from heat and place mushrooms in a large bowl. Return the saute pan to the heat and heat up another tablespoon of Olive Oil. Add in your onion and cook about 10 minutes. To the onion, add in your garlic, chipotle peppers and adobo sauce. Cook another 3 minutes. Remove from heat and place onion mixture in the same bowl as your mushrooms.
At this point your zucchini and peppers will be done cooking. Add those to the bowl as well and mix in your oregano, black beans and pinto beans. Toss together gently.
Now it's time to make the enchilada sauce. In a small saucepan, melt your butter. Once melted, add in your flour all at once, stirring constantly over a medium high heat for about 2 minutes. Slowly whisk in your stock and bring to a boil. Add in your smoked paprika, cumin and a pinch of cayenne. Cook another 2 minutes. Taste and season with salt. Remove from heat.
Change your oven temperature to 350 degrees. And assemble your enchiladas. I made mine more like a stacked pie, but you can make a classic rolled enchilada if that's what you prefer.
To assemble: In an 8x8 baking dish pour half of your enchilada sauce into the dish and spread around. Lay down four 1/2's of your tortillas so that they evenly make one layer (the flat sides of the tortillas facing outwards). Spoon in 1/2 of your enchilada filling, and top with 1 cup of cheddar cheese. Lay down another four 1/2's of tortillas and top with the rest of your enchilada filling. Top with the remaining four 1/2's of tortillas and top with jack cheese and the rest of your cheddar cheese. Ladle the rest of your enchilada sauce on as well.
Bake in the oven for 25 minutes - remove and top with diced tomato and cilantro - serve with sour cream.