I was bored today and decided to challenge myself with a baking project. Although this recipe isn't exactly challenging, to me, completing [successfully] any sort of baking recipe, is a challenge.
I have Baking A.D.D. - I don't usually have the patience to wait for dough to rise, or things like that....but today I was feeling saucy and decided why not!
So with that I came up with a great flavor combo - Vanilla Cake, with a Rose Buttercream Frosting & Coconut Flakes. Also, In between the layers of cake, I put a thin layer of strawberry preserves.
The icing in and of itself was a great accomplishment - and the cake is perfectly moist and delicious!
As I said before, in between my 2 layers of cake, I did a little strawberry preserves, but you can just do buttercream in there. I iced the outside of the cake in it's entirety and then covered the sides with Sweetened Coconut Flakes.
So elegant - I feel like it should be for a bridal or baby shower!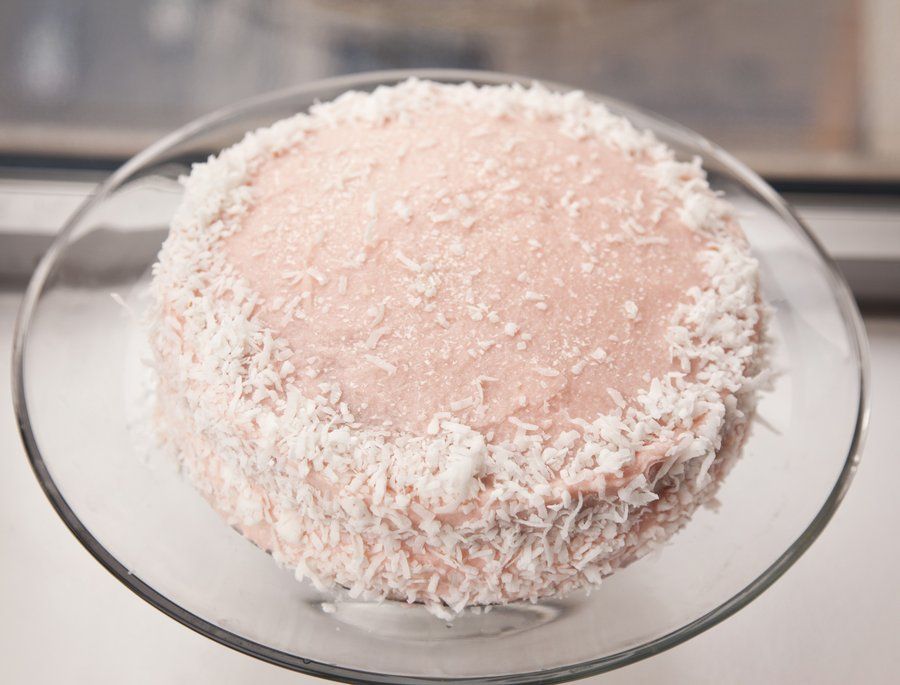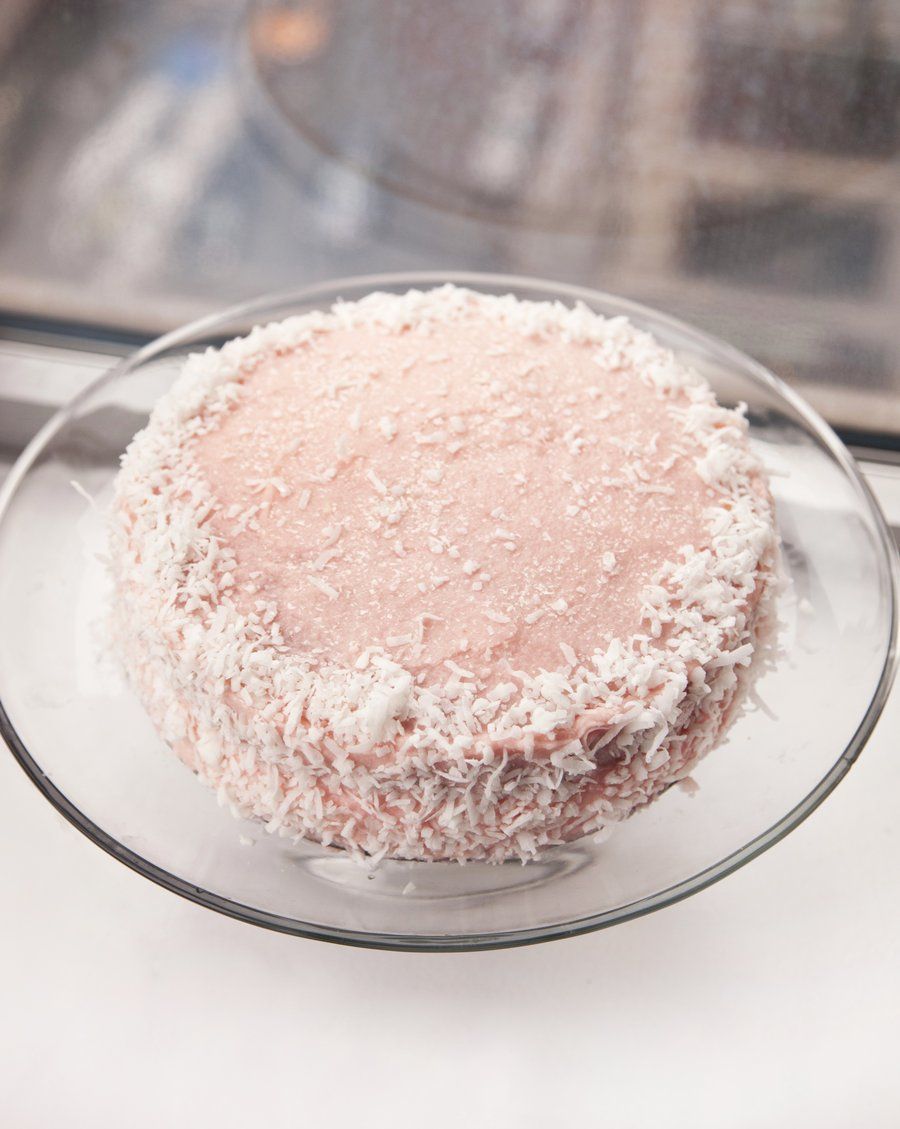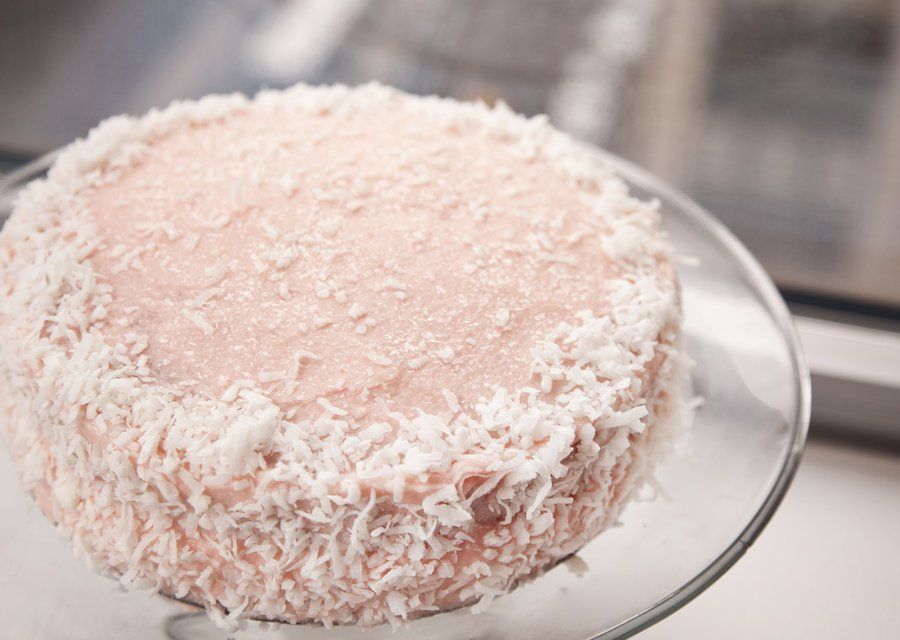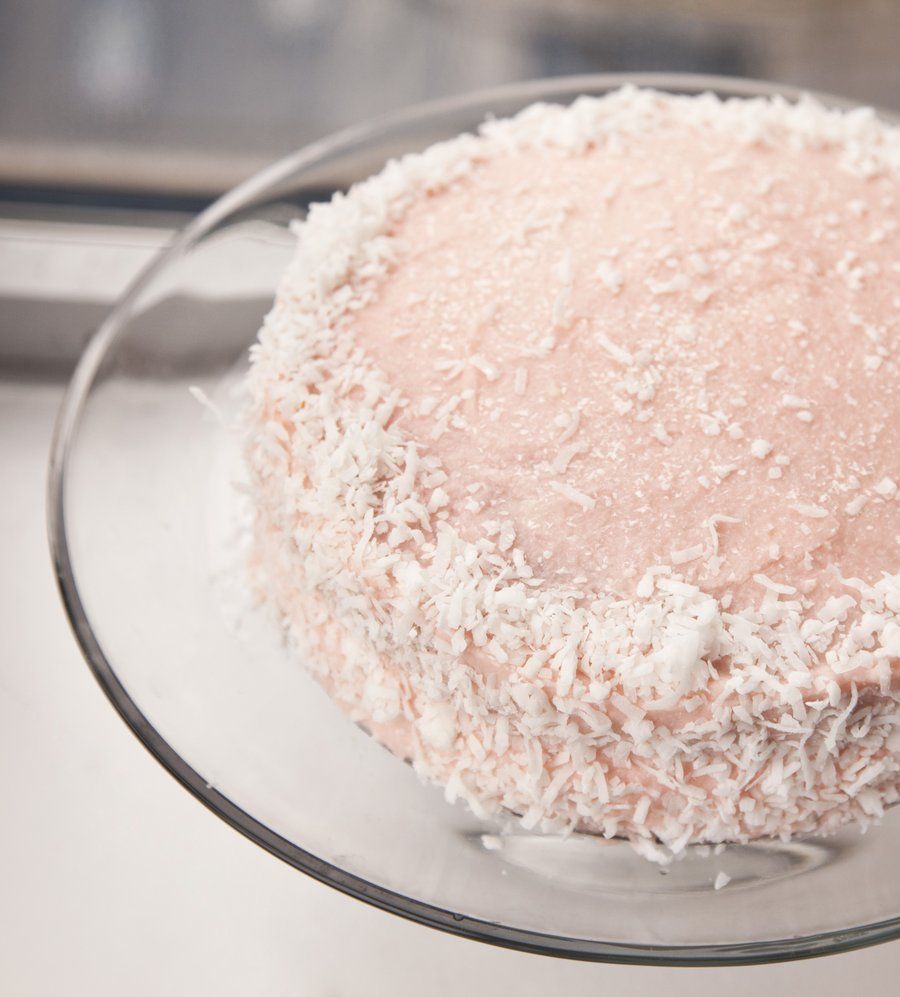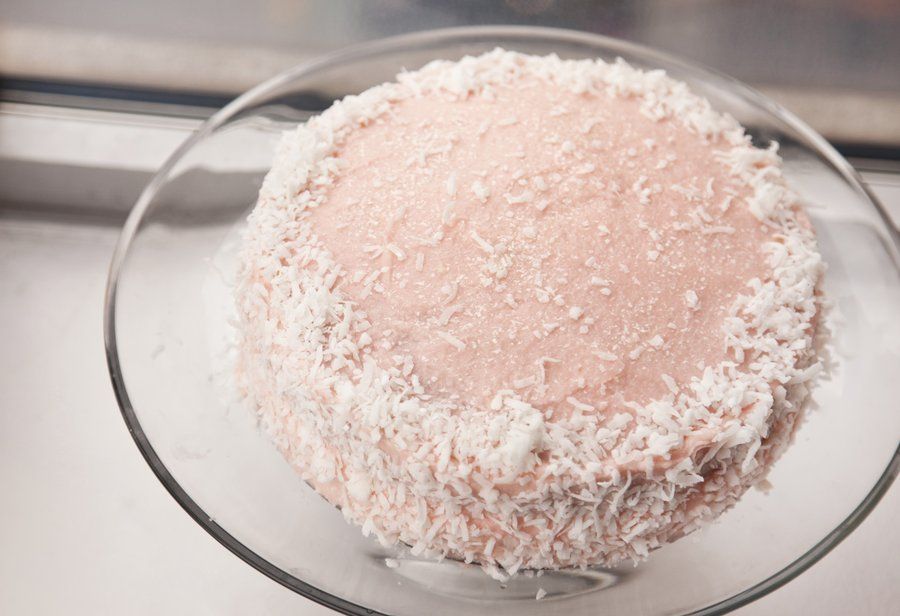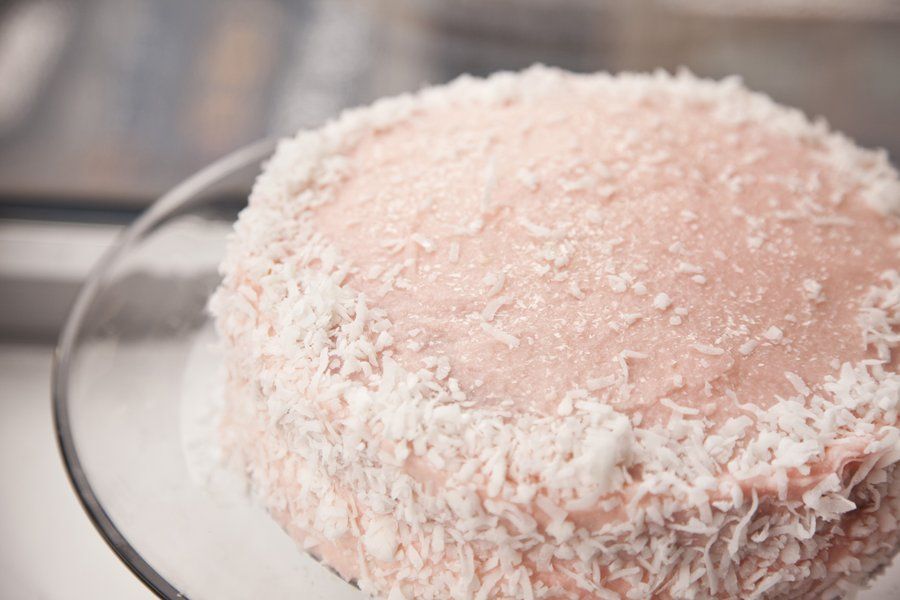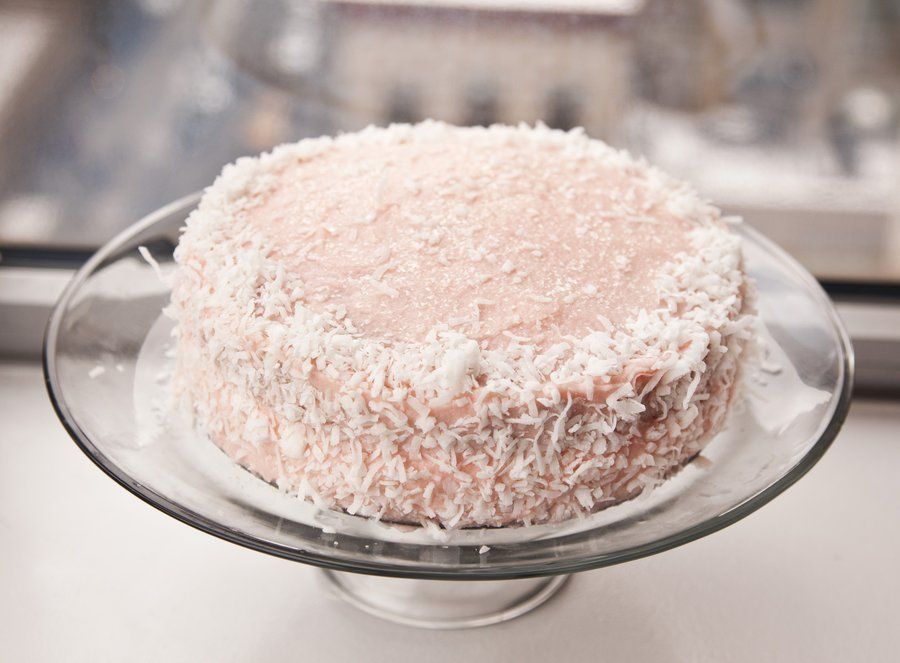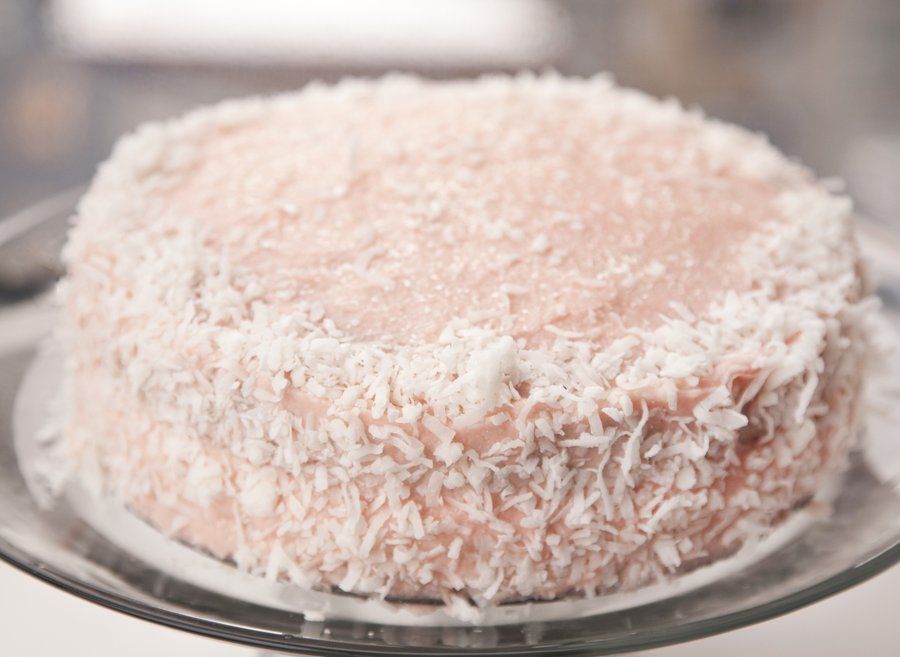 Vanilla Cake
Prep Time
---
15 Minutes

Cook Time
---
35 Minutes

Total Time
---
50 Minutes

Yield
---
2, 8" cakes

Ingredients
4 oz Butter (Room Temperature)
10 oz Cake Flour
3 tsps Baking Powder
1/2 tsps Salt
12 oz Sugar
1/2 tsps Vanilla
10 fl oz Milk
4 fl oz Egg Whites (about 4 eggs)
---
Directions
Butter two round 8" pans and line bottom with buttered parchment paper.
Sift the flour, baking powder and salt into a bowl. Mix the milk and egg whites in a separate bowl. In a stand mixer, beat the butter and sugar until smooth, then add in the vanilla.
Add 1/3 of your flour mixture to to butter/sugar mixture and beat til incorporated. Add 1/2 of your milk/egg mixture and beat til incorporated. Repeat this process until all of your flour and milk are in the bowl of the stand mixer and your batter is completely smooth.
Divide batter between your two pans and bake at 350 degrees for 30-35 minutes, or until a toothpick is inserted in the center and emerges clean.
Cool in the pans for 5 minutes. Then remove from the pans to a resting rack. Remove parchment paper and allow to cool completely before icing.
Rose Buttercream
Prep Time
---
10 Minutes

Total Time
---
10 Minutes

Yield
---
About 3 cups

Ingredients
3 Cups Confectioner's Sugar
1 Cups Butter (room temperature)
1 tsps Vanilla
2 T Heavy Cream
1 1/2 T Rose Water
Red Food Coloring (optional)
---
Directions
In an electric stand mixer fitted with a whisk, beat together your butter and confectioner's sugar until smooth. Add in your heavy cream, vanilla and rose water. I added in a little red food dye but this is optional. Mix until you get your desired consistency.