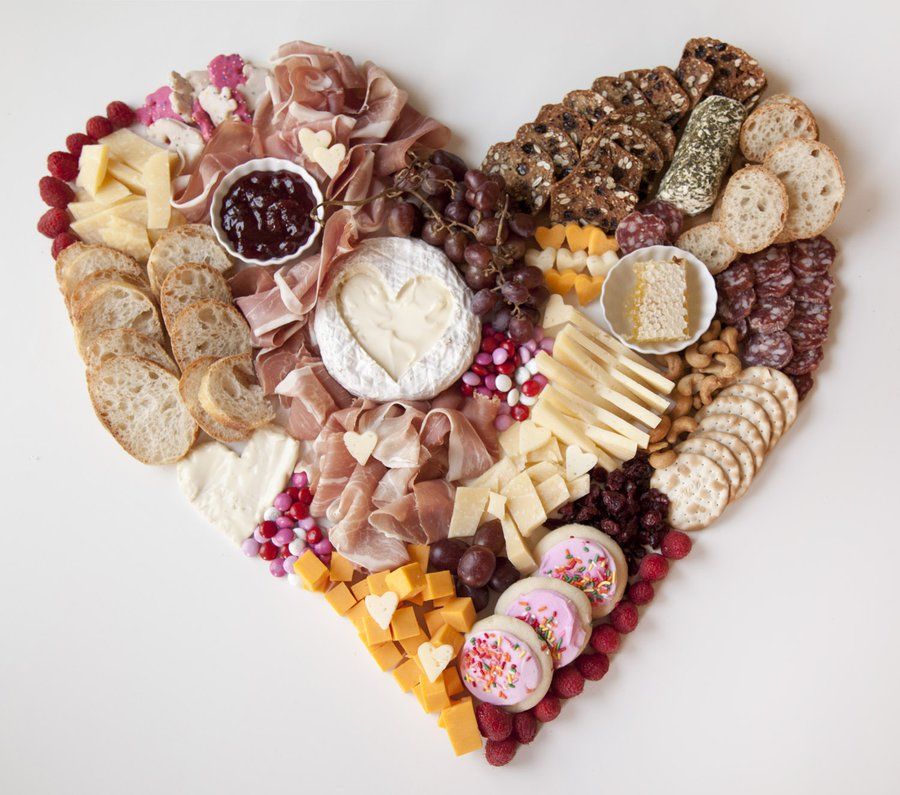 It seems the theme of this week has been Valentine's Day…for some reason my daughter has been talking about Valentine's Day a lot lately and it's actually inspired me to make and blog things on that theme. I figure, this far in advance will help others plan or inspire you to make some fun things of your own!
With that being said, no holiday is complete without a Sara Cheeseboard…and a Valentine's themed cheeseboard seemed just cheesey enough to actually be adorable (and delicious).
I knew I wanted to add elements of sweet to the mix (like cookies, candies and fruits) and include colors like pink and red throughout the board…In addition I thought it would be fun to get cutesy with heart shaped anything and everything. This is where your creativity can run wild – and this is a great way to involve your kids as well! You can add candy – red M&M's, twizlers, red and pink jelly beans, and Swedish fish. You can try a variety of cookies like pink macarons, pink sprinkle cookies, or fun heart shaped cookies. You can also add in some heart shaped bowls to hold honey or jams.
For the savory you can cut your cheese into the shapes of hearts, cut out a heart shape from the top of a wheel of Brie, add in some red with various cured meats, and add in heart shaped crackers if you can find them (or make them from scratch!)
I also had the idea of shaping the actual final product in the shape of heart and of course pairing the cheeseboard with some crisp rosé (which of course, is pink!). If you have access to some fresh flowers, you can add those in sparingly to the board to give it a fresh romantic element. I kind of toured my pantry for fun things to put on the board, which was really fun, and this is my creation for a Valentine's Cheeseboard!
Enjoy!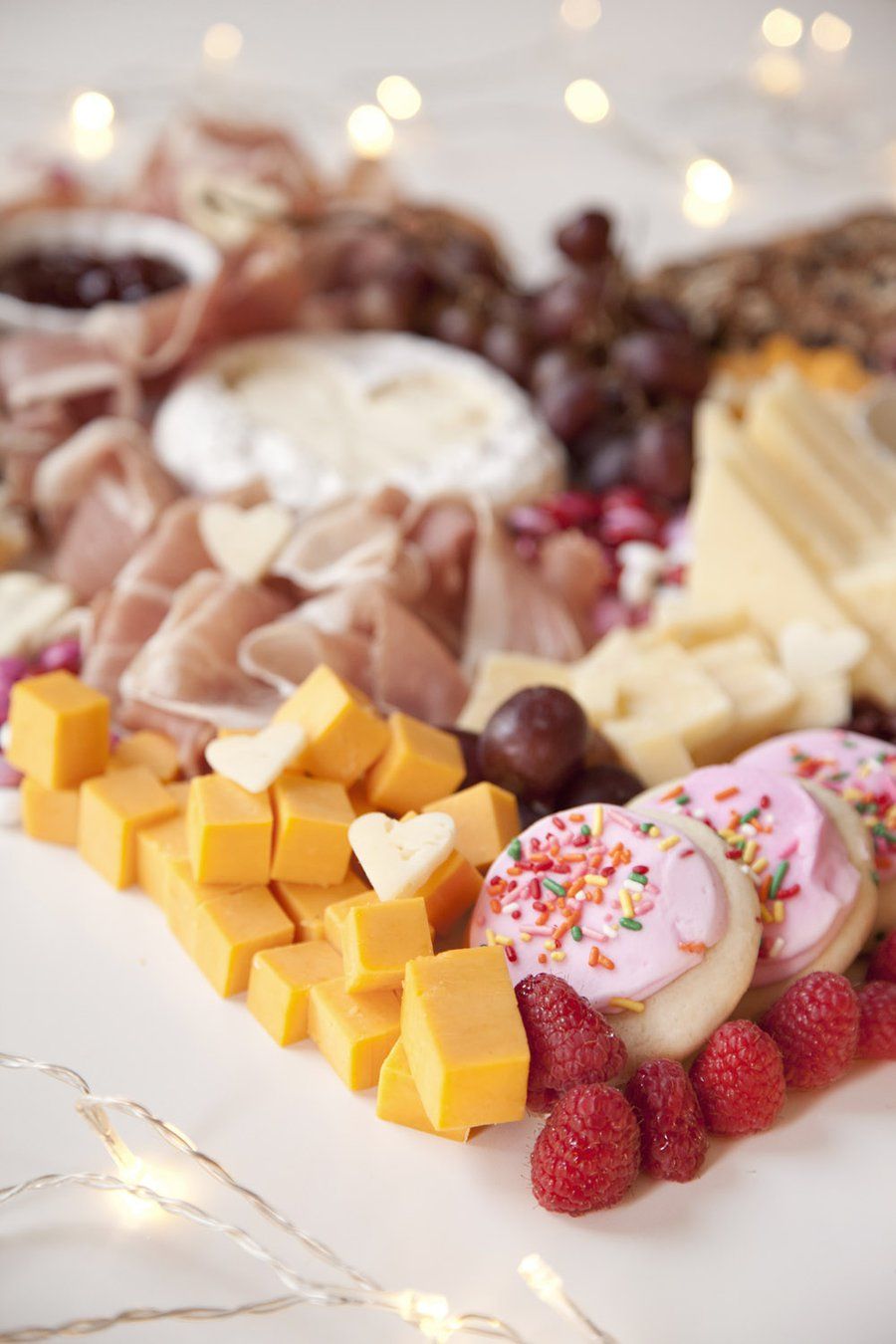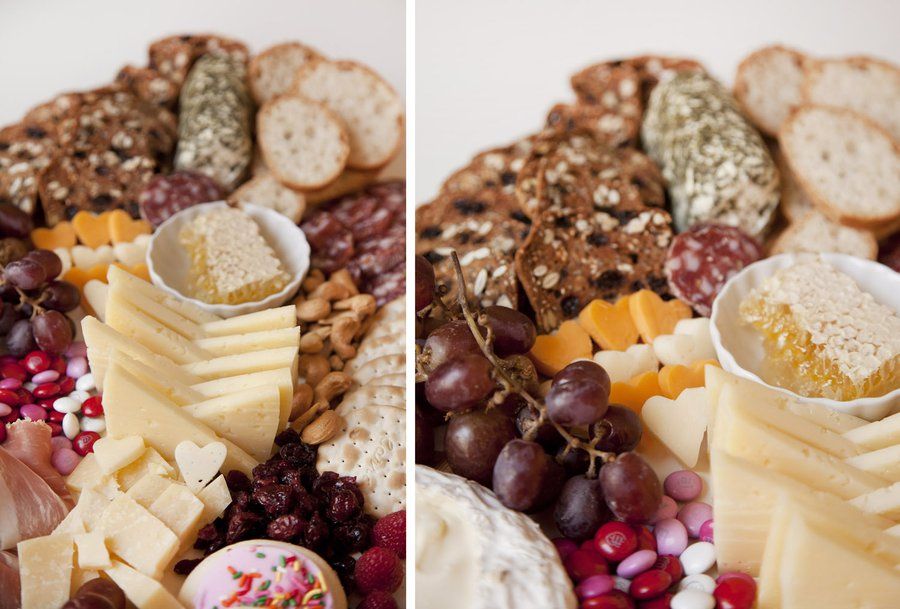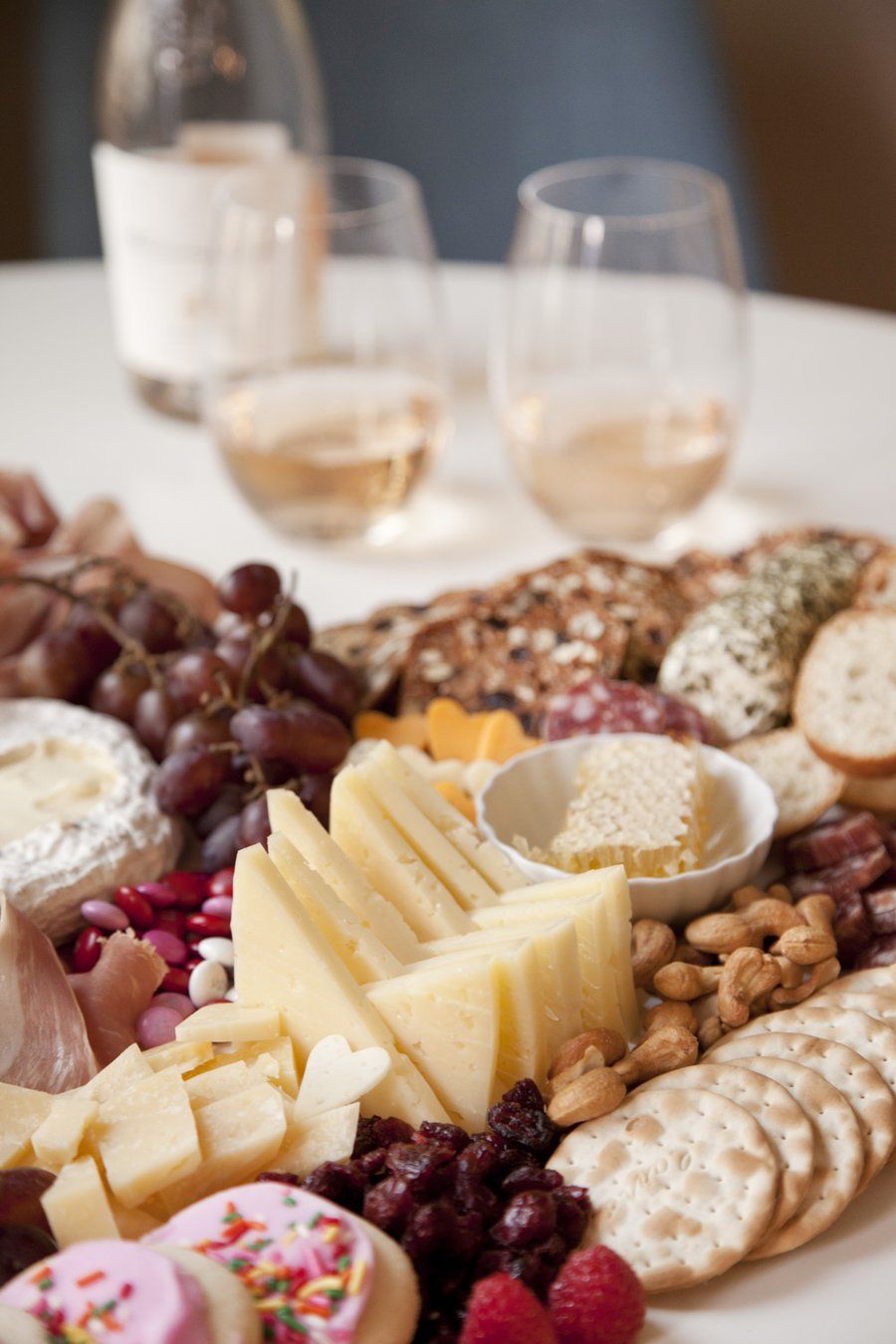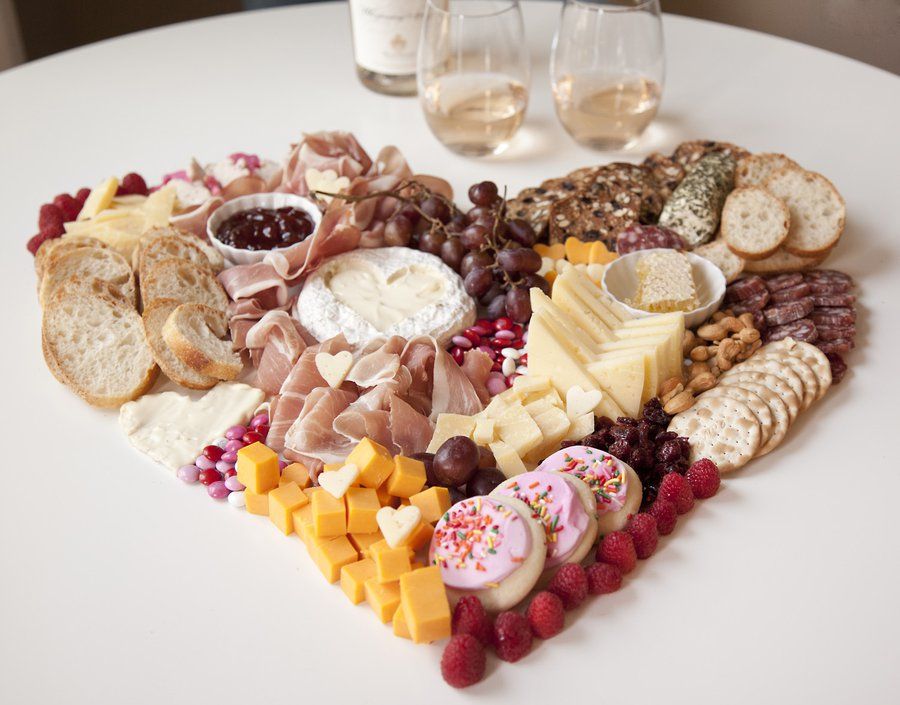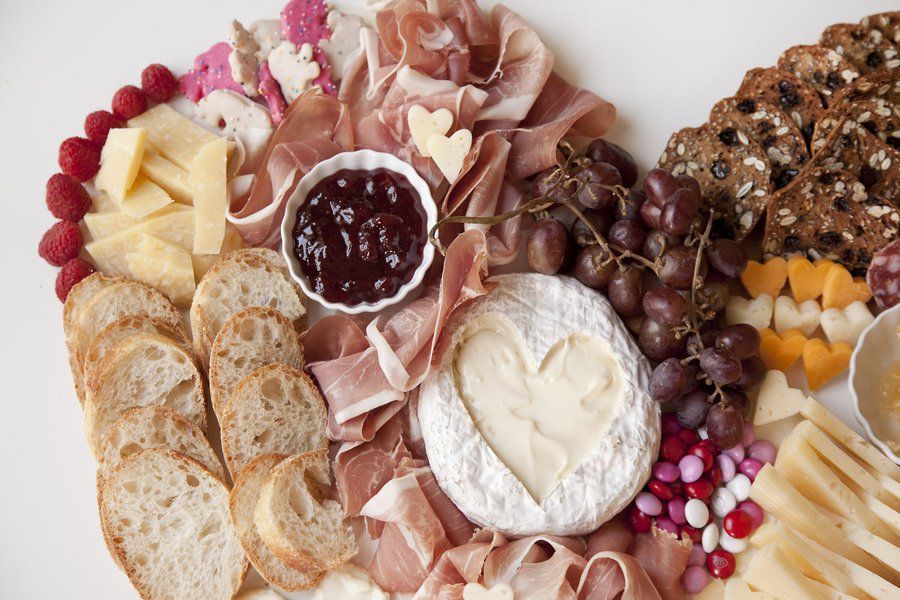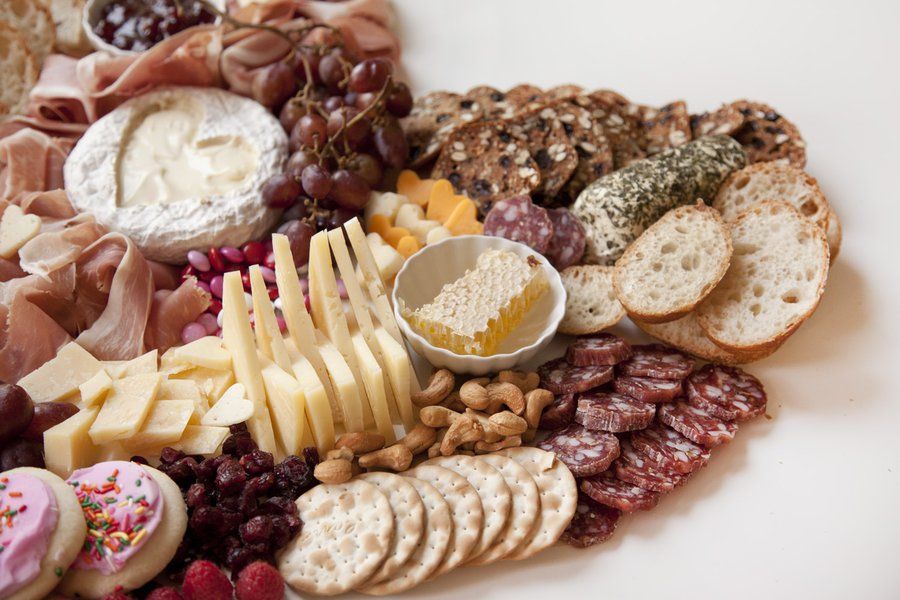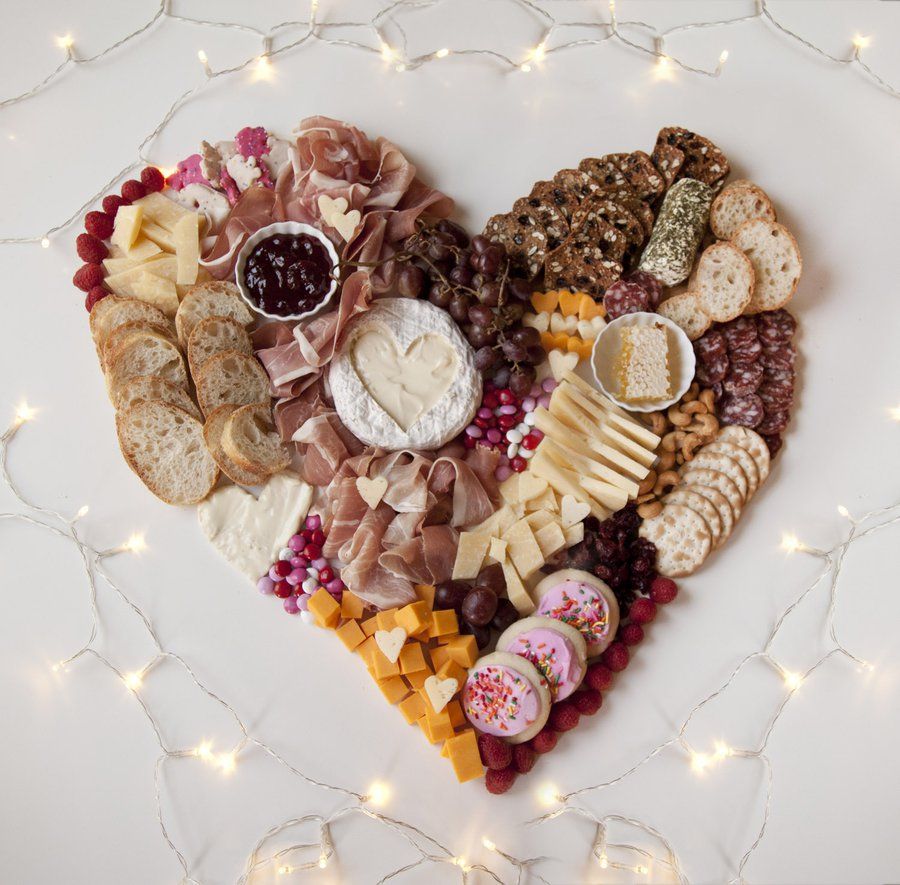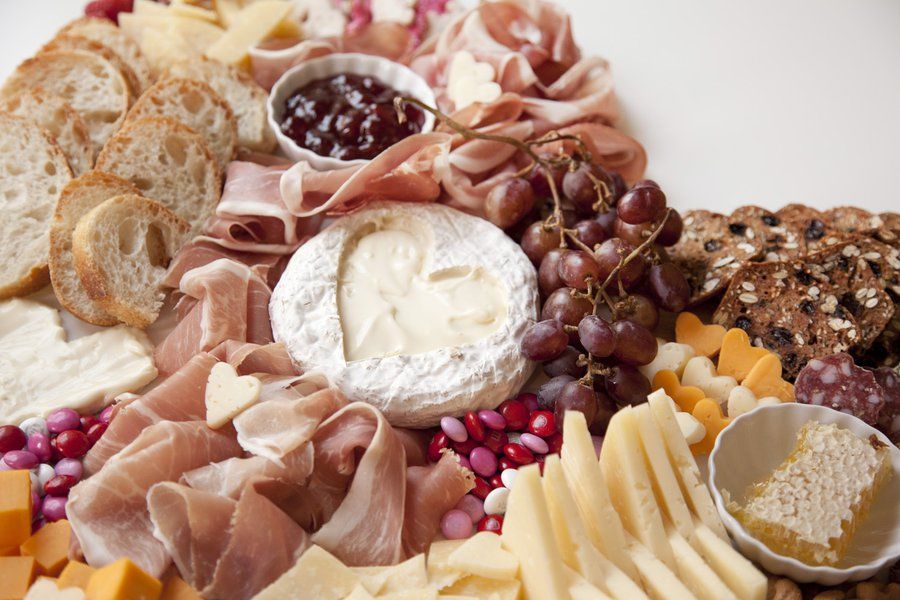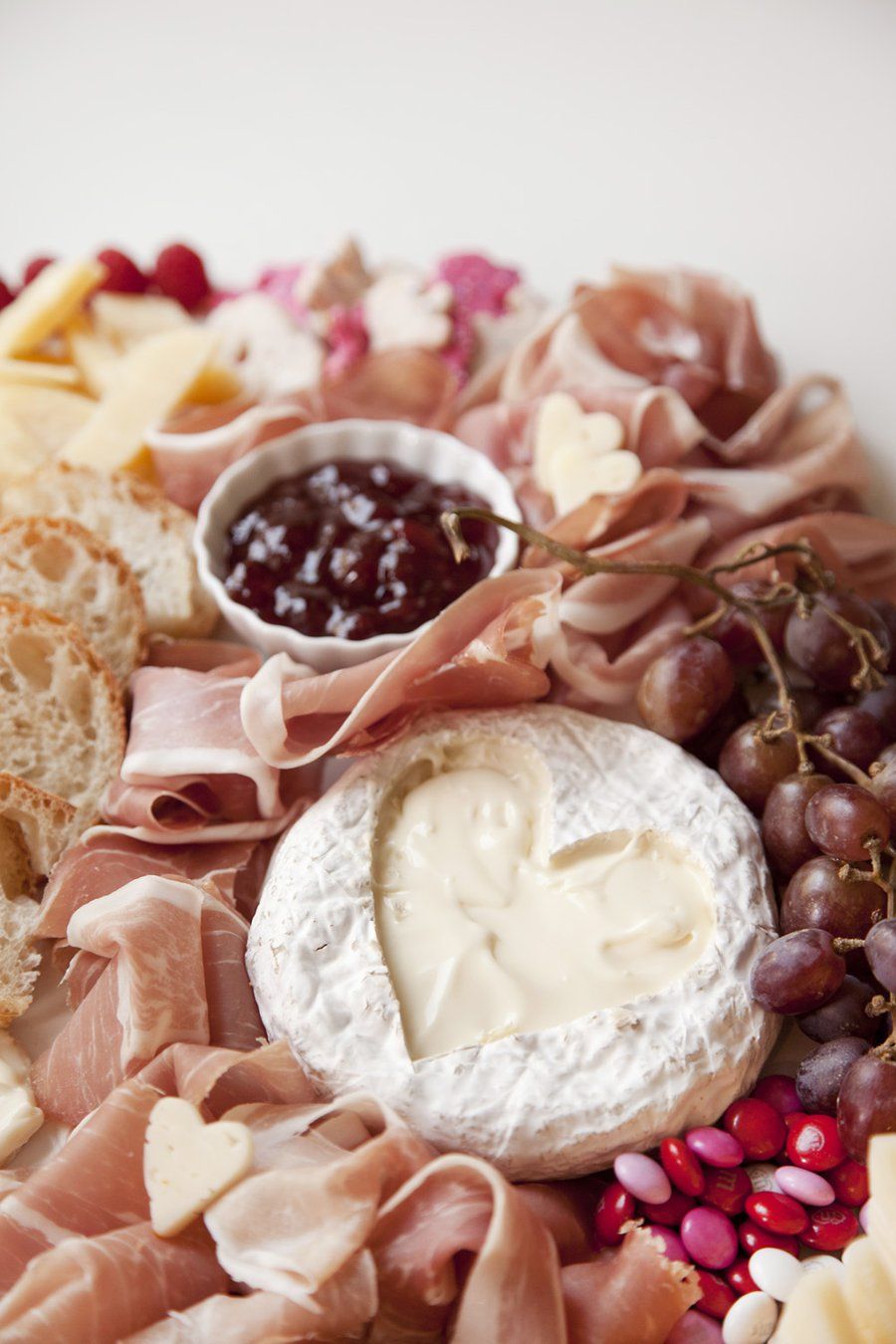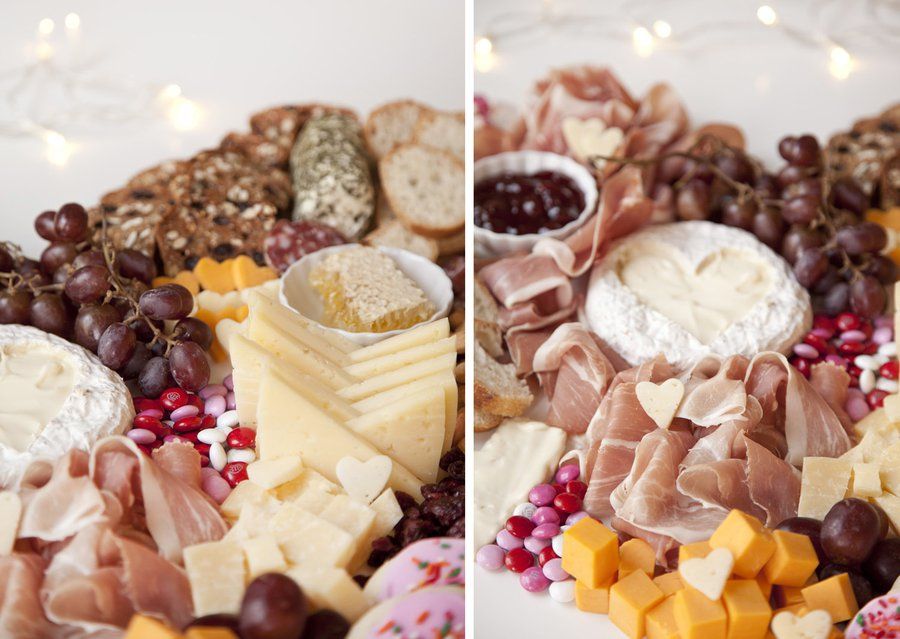 Sara's Valentine's Day Cheeseboard Elements:
Cheddar Mild Cheese
Ely Farm's "Washington's Crossing" (2017)
Prosciutto San Daniele
Cashews
Purple Grapes
Raspberries
Various Crackers
Baguette
Pink Sprinkle Cookies
Strawberry Preserves
Dried Cranberries