I am not sure why, but I feel like you only see Brie en Croute around Christmas time, which is a real travesty considering how unbelievably delicious it is. Not only is it delectable, but it is probably one of the easiest things you can make, all while impressing those you serve it to. There are a million variations on Brie en Crout – but the main ingredients are Brie and Puff Pastry. You can add jam, herbs, honey or nuts (or combinations of a few), or you can have these additions to serve on the side of the baked brie so people can add what they want as they so choose.
The first time I tried making Brie en Croute, I used a Triple Crème Brie which was a total disaster. Triple Crème Brie as opposed to regular brie contains, as the name would suggest, more cream. This addition of cream makes the brie melt into a puddle of goo and it was a total mess. You need a classic brie in order for the Brie en Croute to keep it's shape and not turn into a cheese puddle. Some recipes suggest you should remove the rind completely, others say to just remove the top of the rind and others say you don't need to remove the rind at all….I am choosing not to remove the rind because I think the rind has flavor and will add another dimension of texture to the dish.
Back to the topic of cheese puddles, the most important thing to do is to let your Brie en Croute rest for at least 30-45 minutes before cutting into it, otherwise again, you'll be left with a cheese puddle….and while that sounds incredibly appetizing, I assure you, it's a mess of epic proportions.
Enjoy!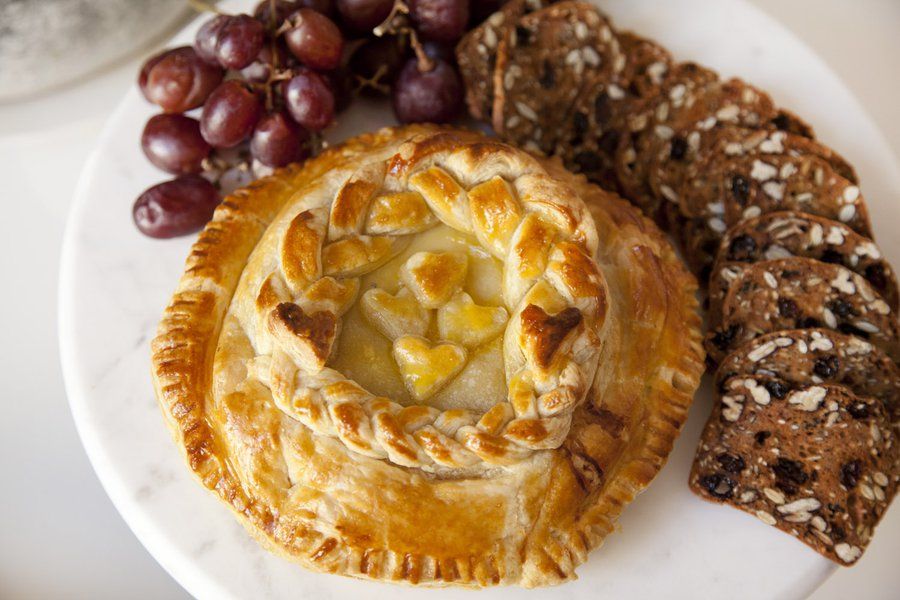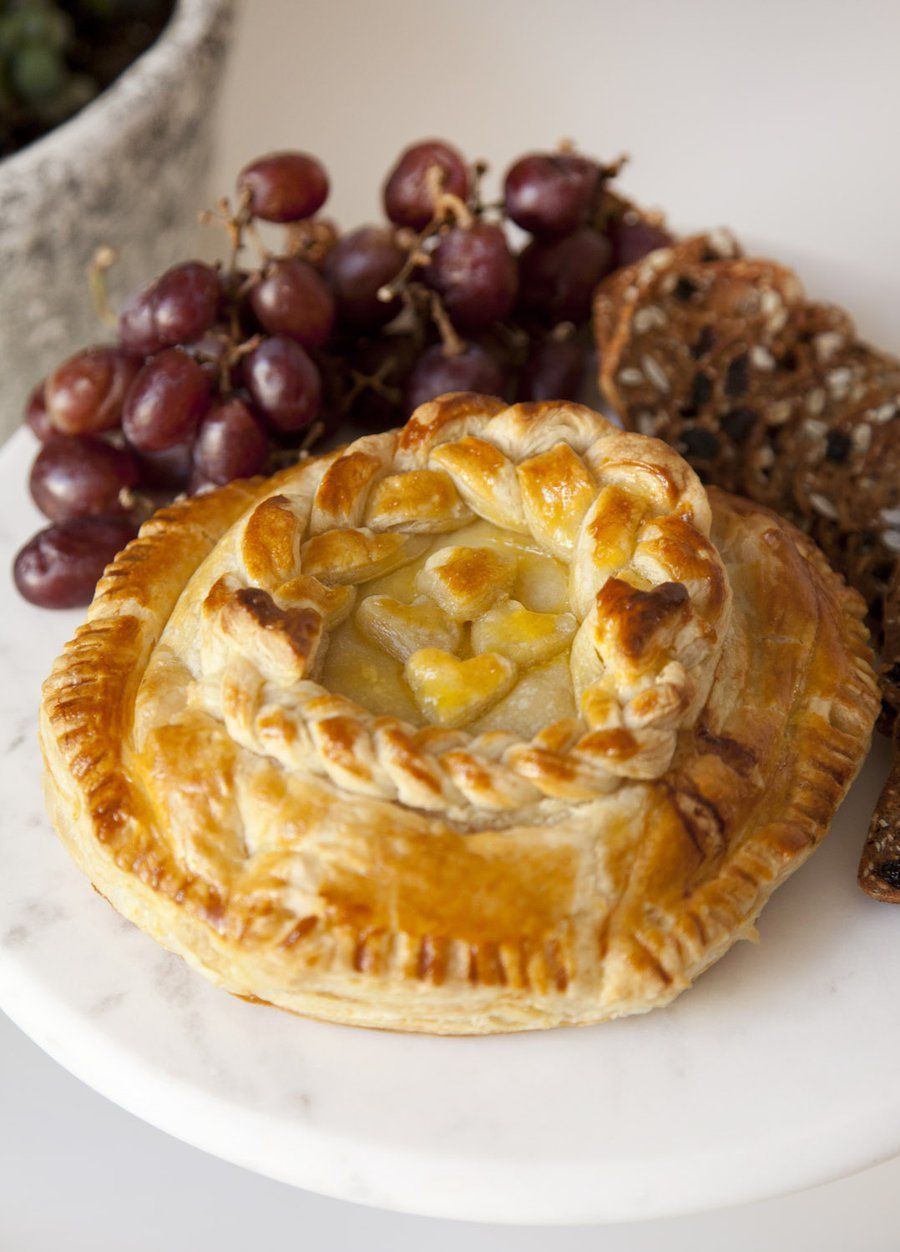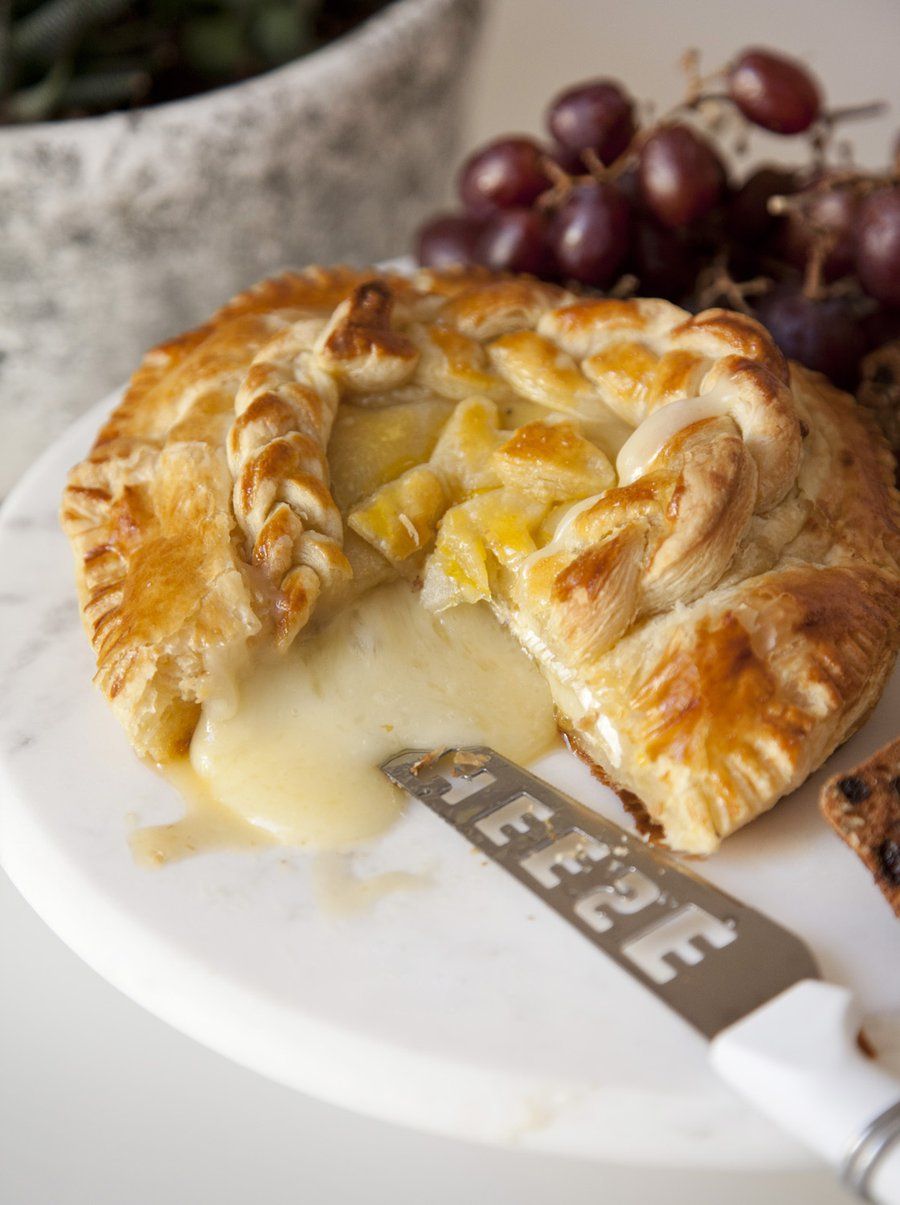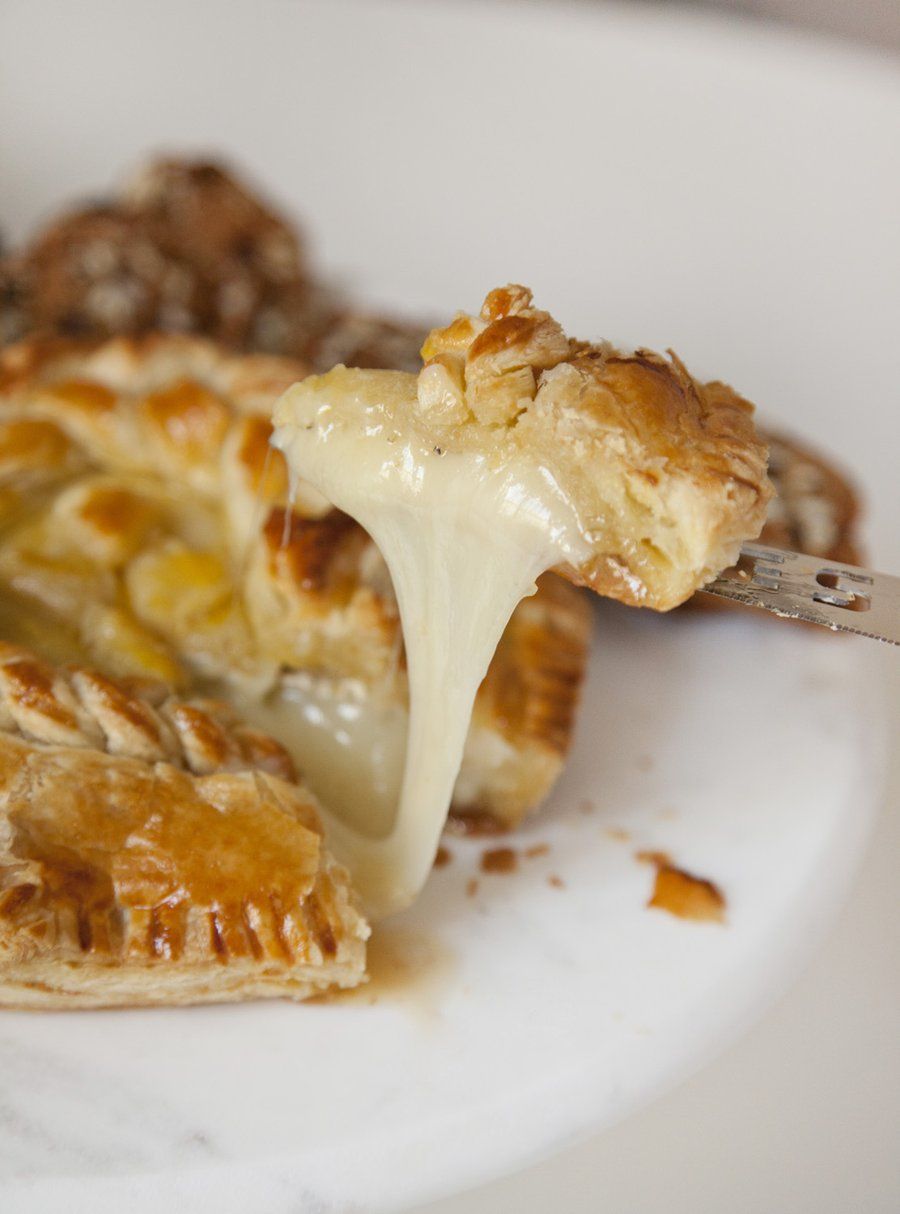 Here is a step by step photographic process of how to assemble the Brie en Croute (Recipe Below the Photos!)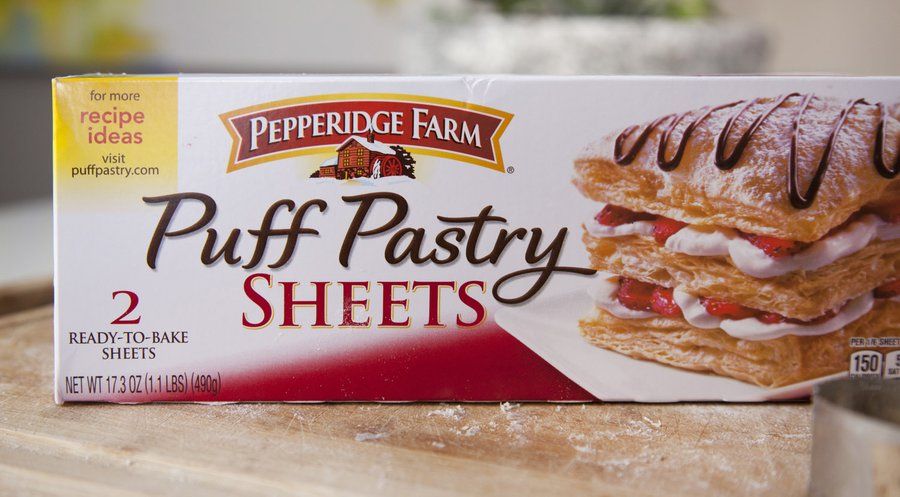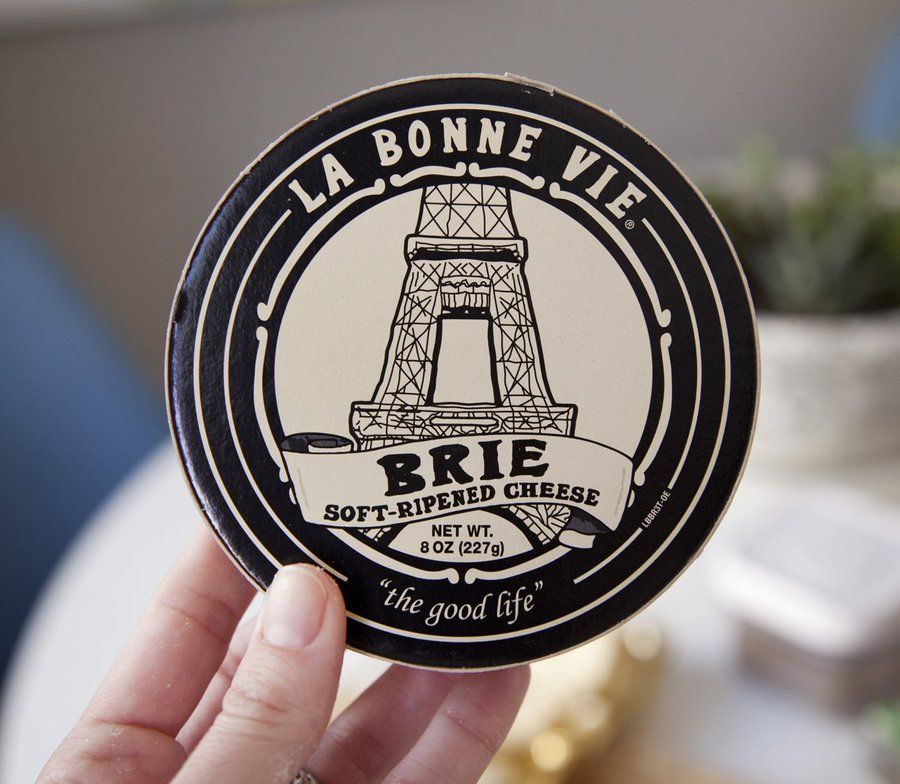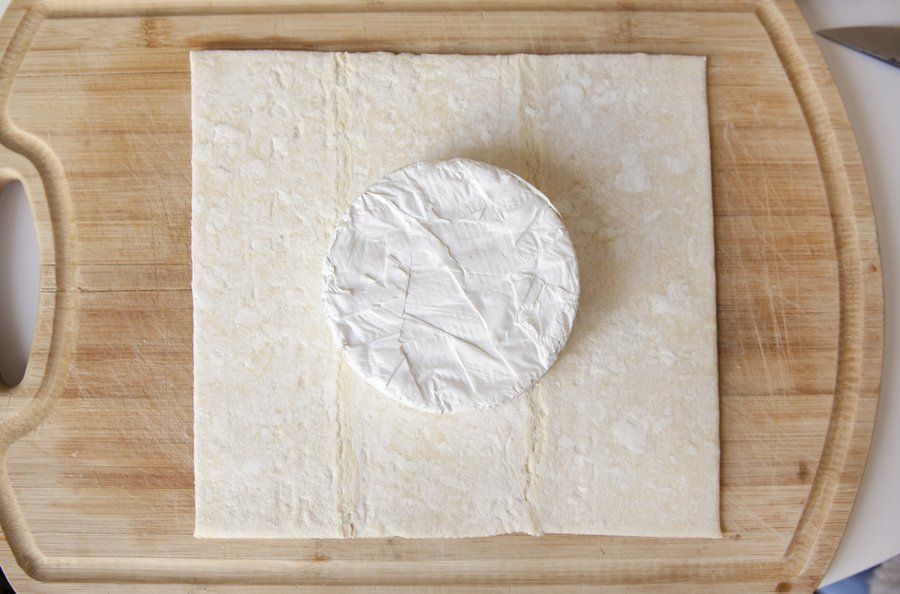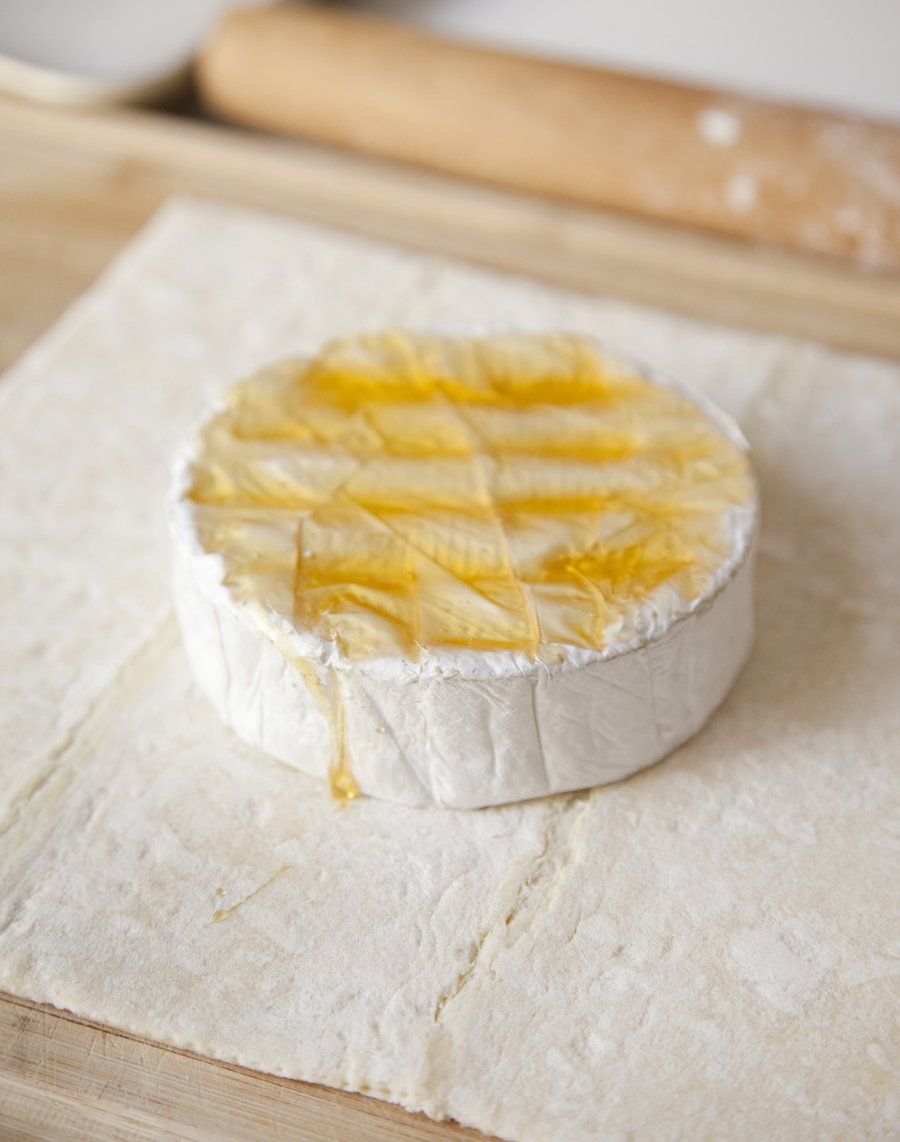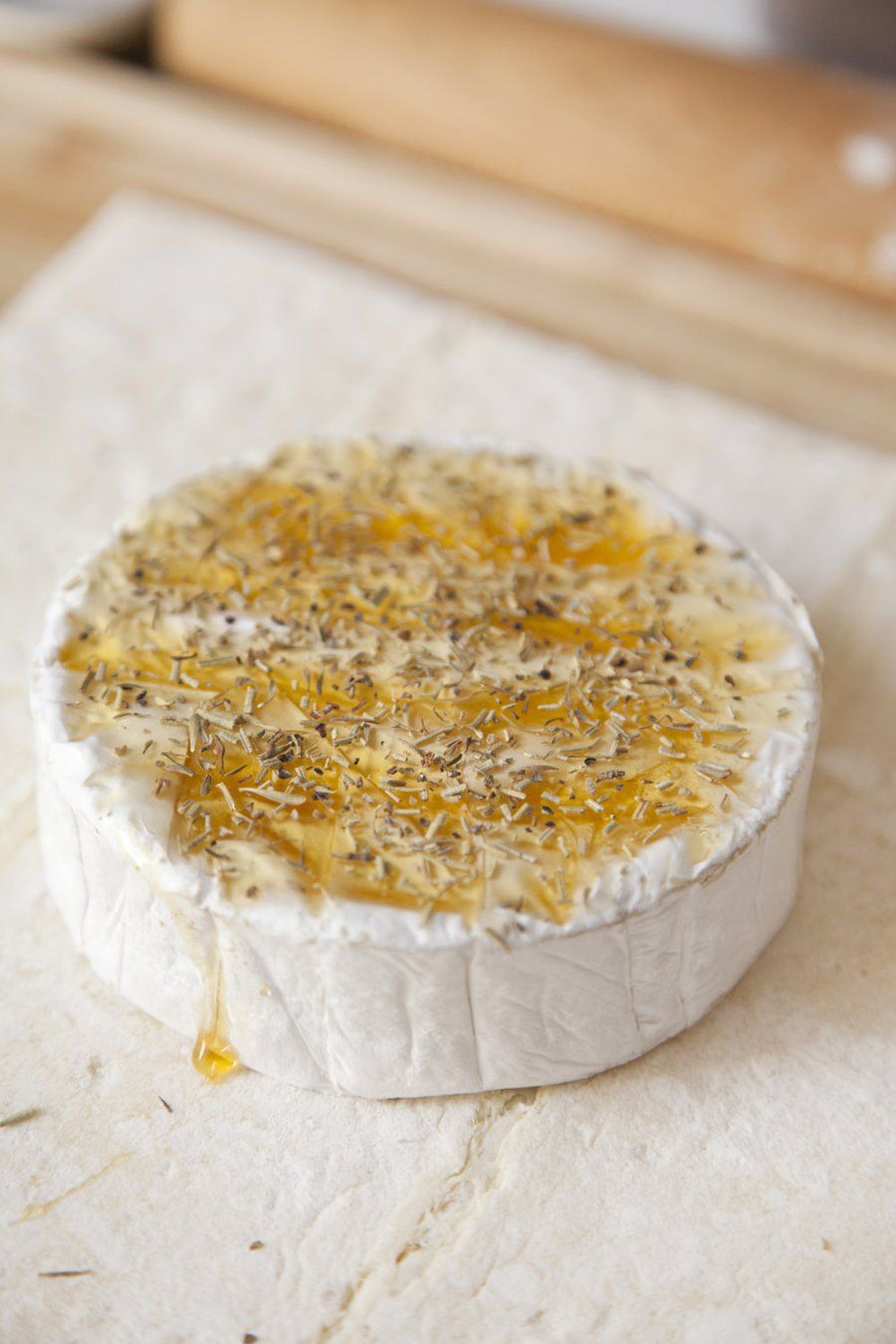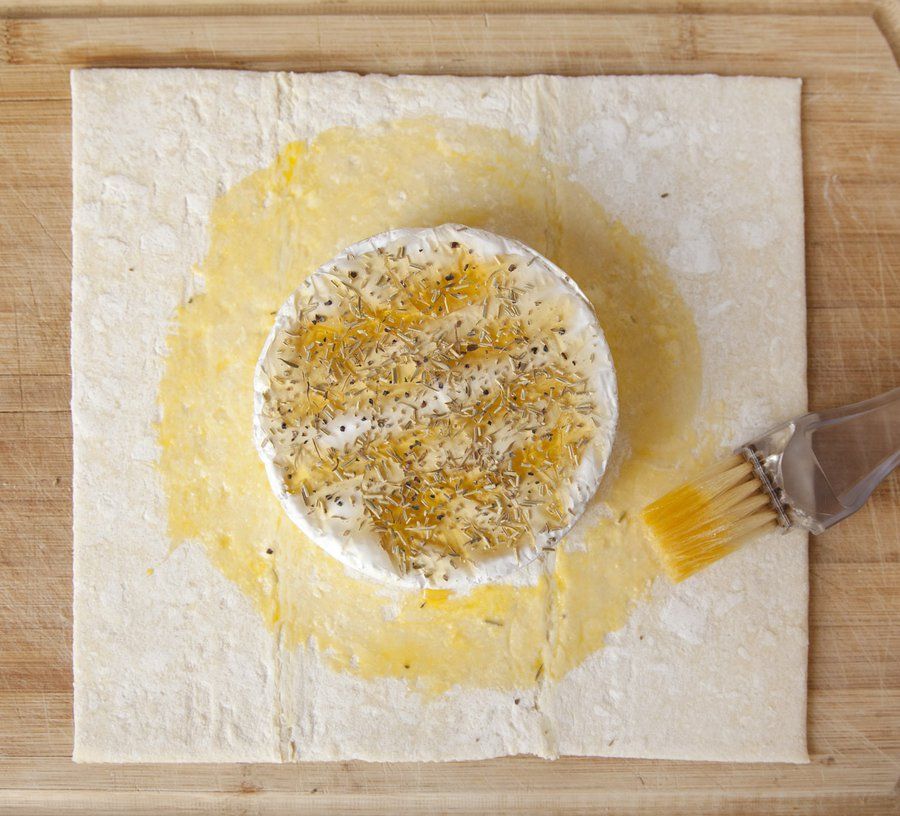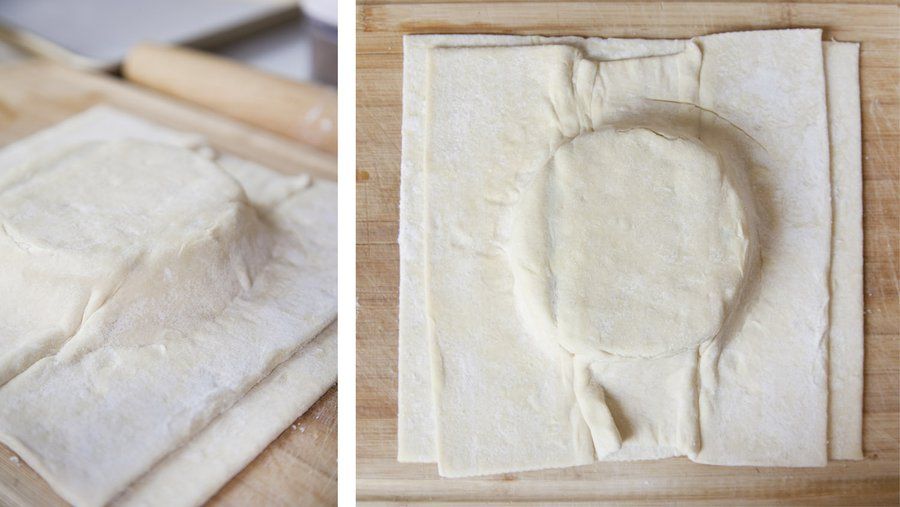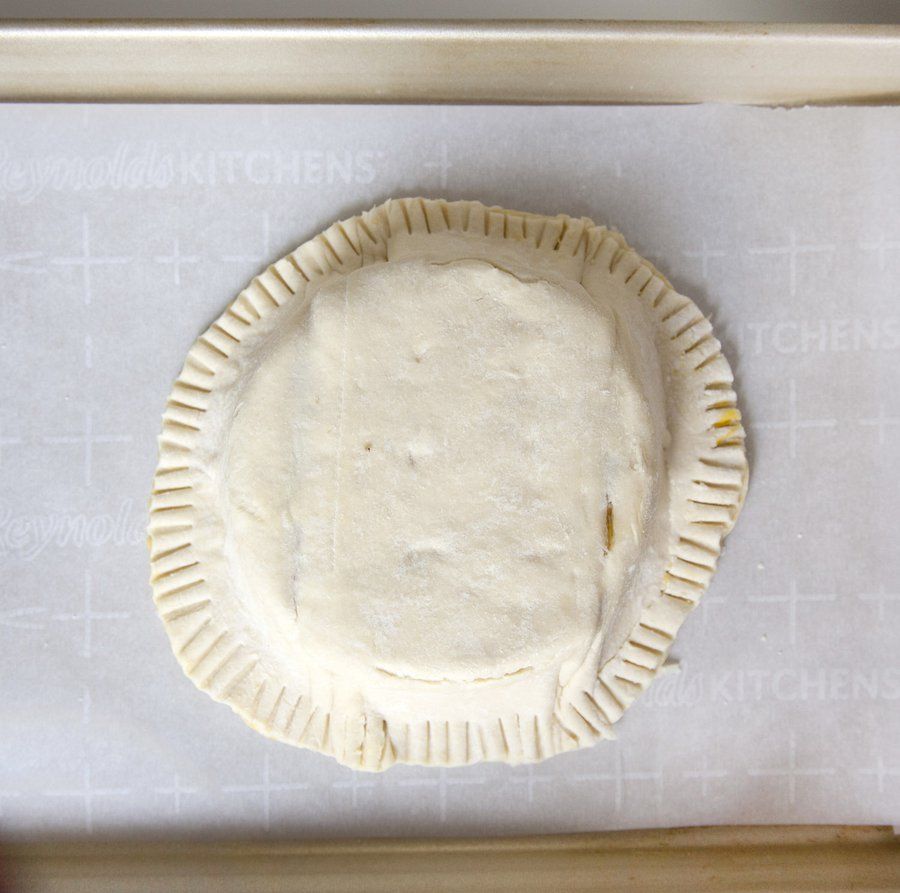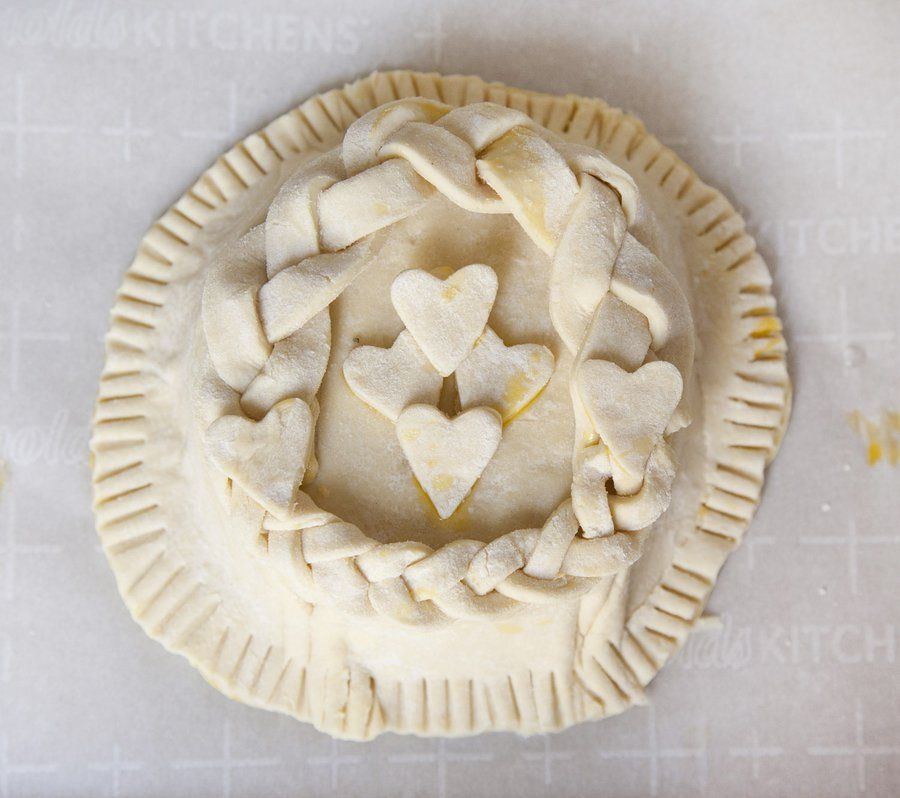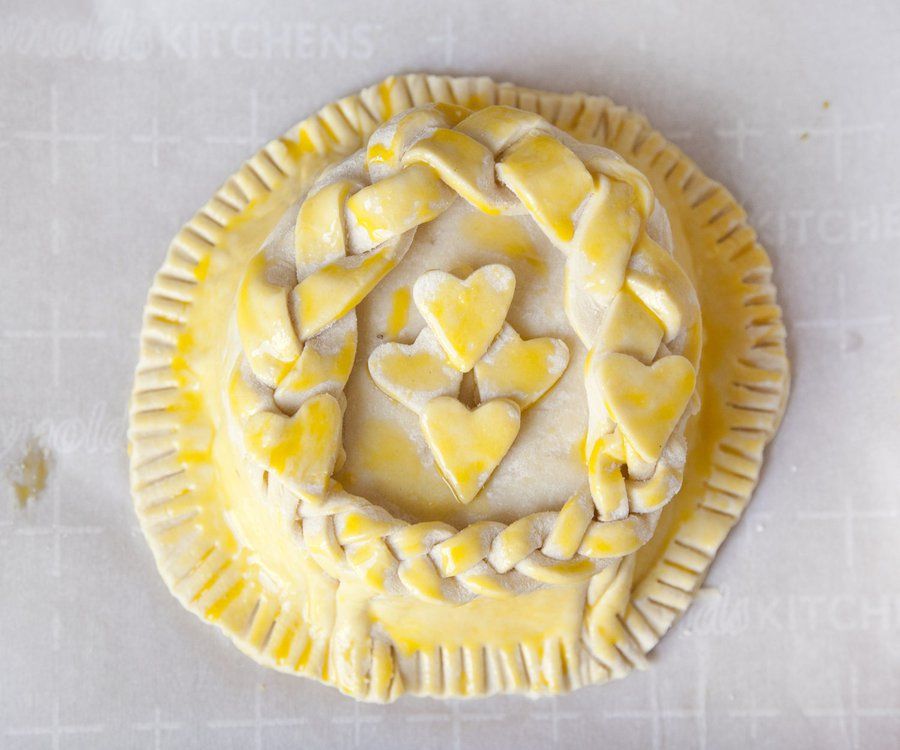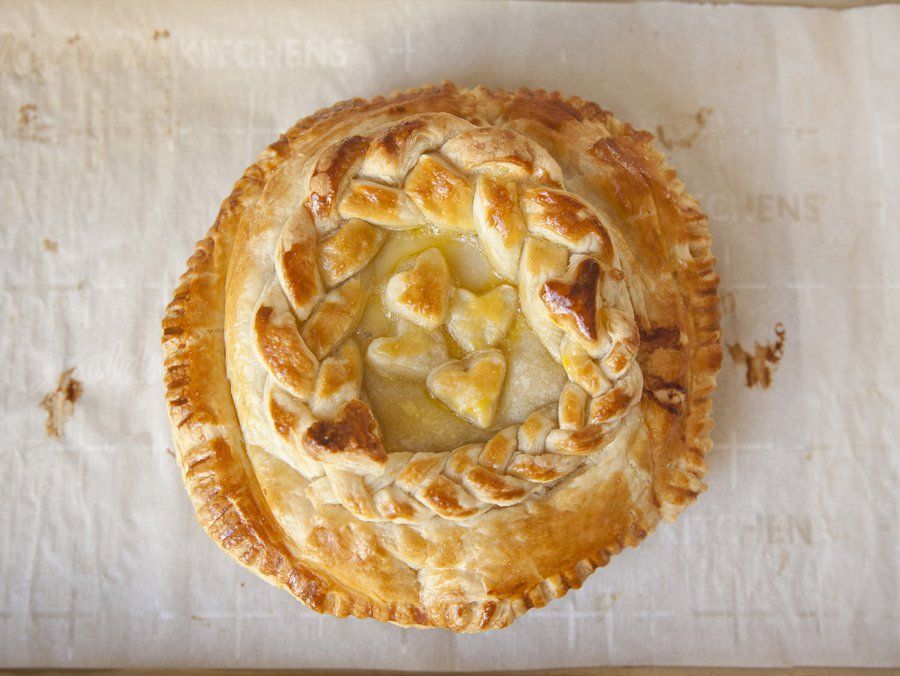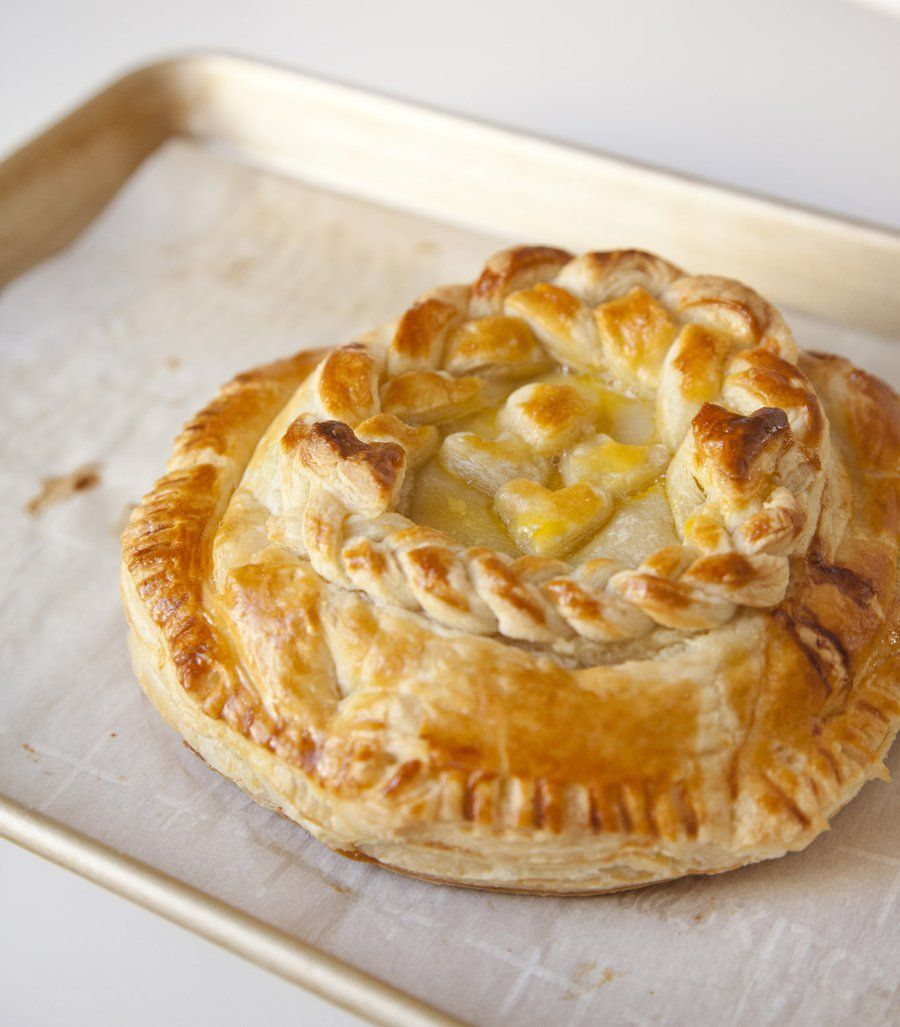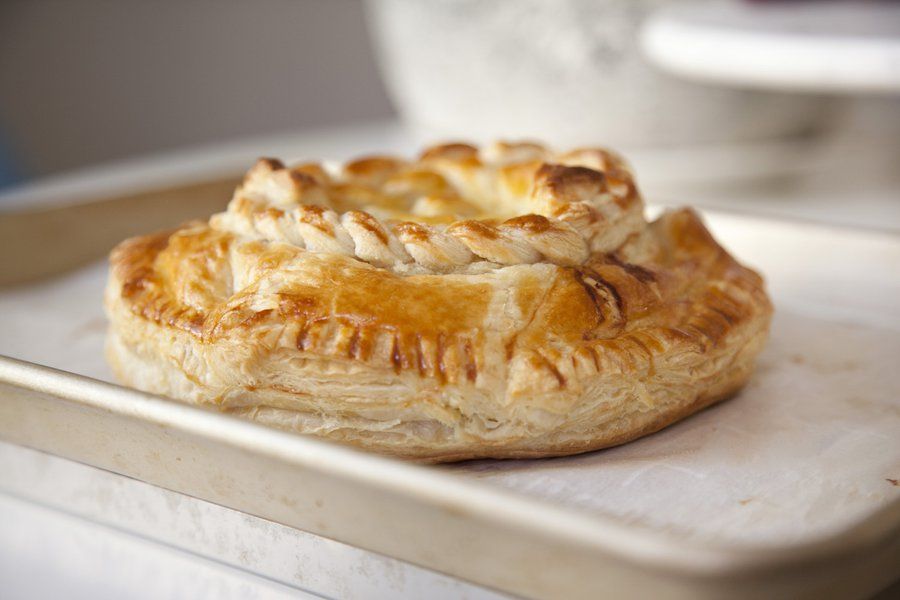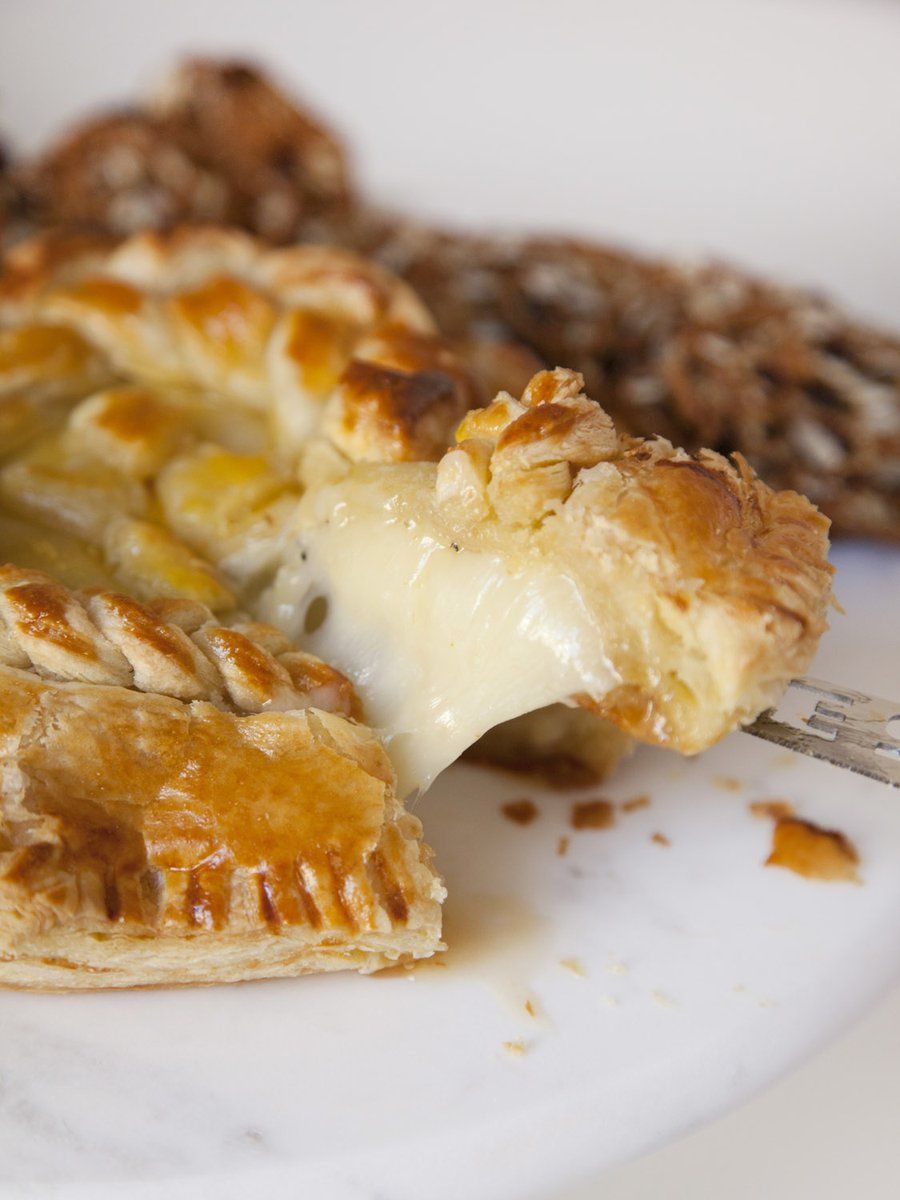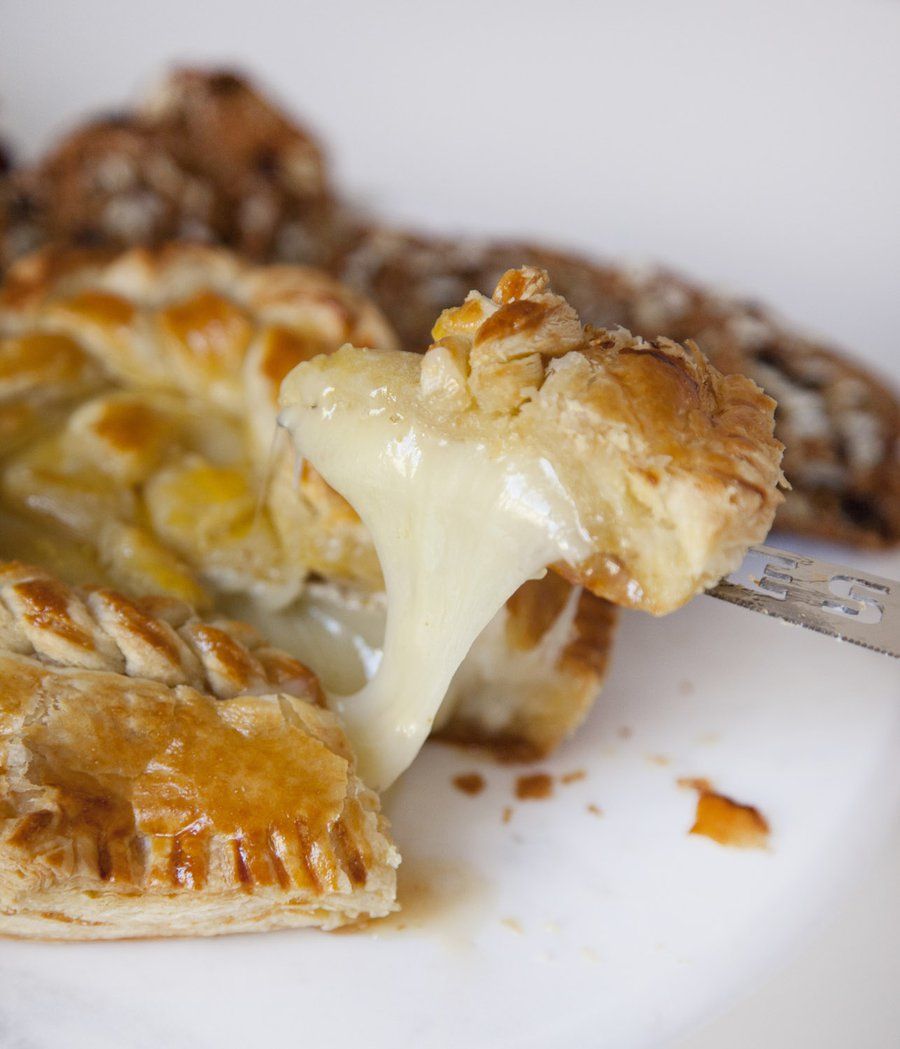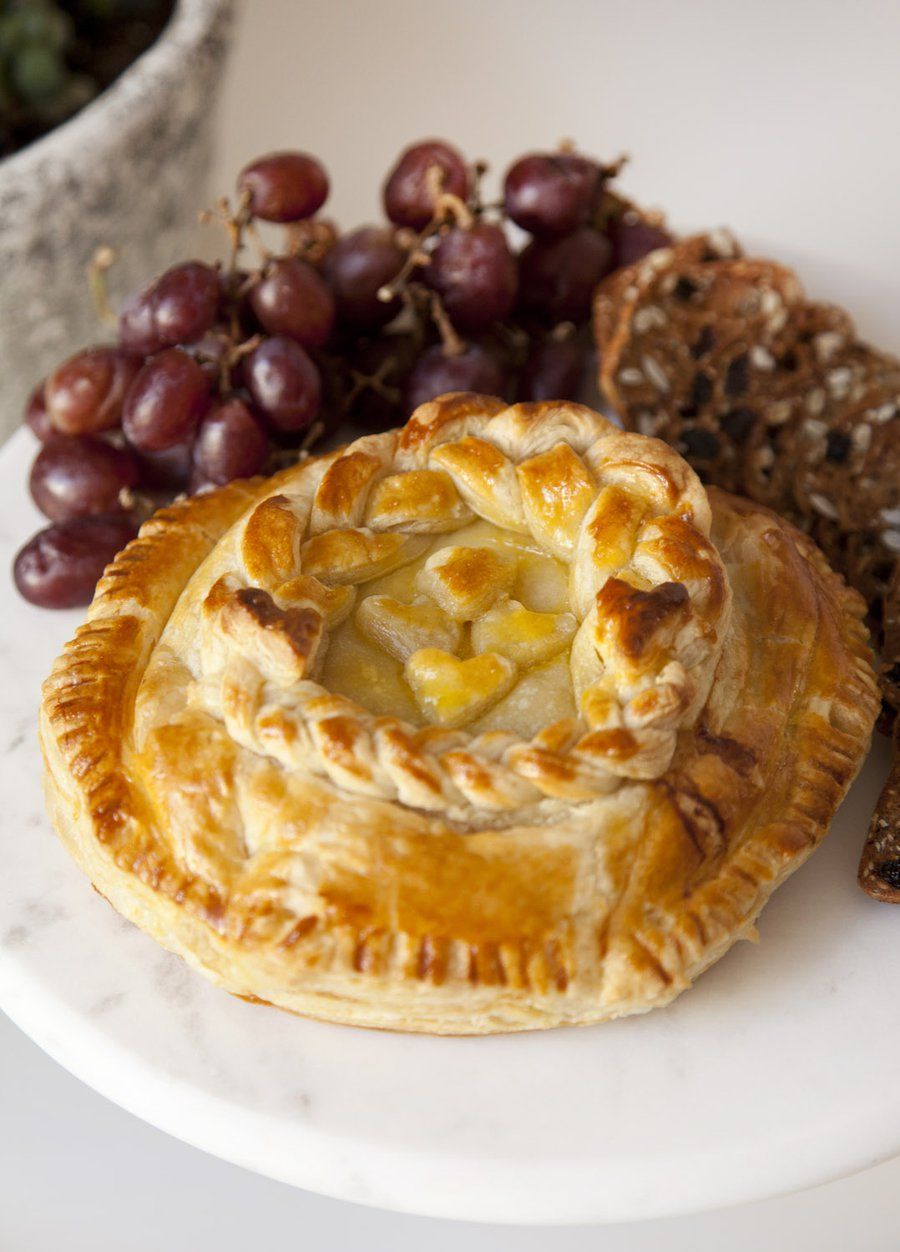 Brie en Croute
Prep Time
---
45 Minutes

Cook Time
---
20 Minutes

Total Time
---
1 Hour 5 Minutes

Yield
---
1 Wheel of Brie

Ingredients
2 Sheets Puff Pastry (thawed )
8 Ounce Wheel of Brie (cold)
1 Tablespoon Honey
1 Egg (beaten, for an egg wash)
1/2 Teaspoon Dried Rosemary
1/4 Teaspoon Dried Thyme
Pinch Black Pepper
---
Directions
Preheat your oven to 425 degrees and line a baking sheet with parchment paper.
Roll the chilled dough to about 1/8-inch thick. Transfer the rolled dough to the baking sheet. Place the brie at the center of the dough square and then spread the honey over the top of cheese. Sprinkle with your Rosemary, Thyme and Black Pepper. Drape the second sheet of puff pastry over the top. Press against the sides of the cheese and the bottom pastry to form a tight seal. Using a pairing knife of pizza cutter, cut off the excess dough, leaving a generous 1-inch border. Crimp the edges firmly with a fork to seal.
Brush the egg wash over the puff pastry, making sure it does not pool where it meets the tray or it will stick. You can then you the excess puff pastry you cut off to create decorations on top - use cookie cutters, or a knife to create fun patterns.
Bake for 20 minutes or until golden brown. Remove from the oven and let it rest about 45 minutes before serving. Serve with crackers or toasted bread.