Oh, hello old friend! It's been a minute....or more like two years, but who's counting?
Well, I am alive, and not only alive, but doing quite well and have been quite busy, hence the colossally long hiatus from blogging on my dear website.
Since we last spoke a lot has happened....the pandemic has come in ebbs and flows, we had a brief stint renting an apartment in NYC as a Pied a Terre for a year, we found our dream home in Princeton, NJ and subsequently bought it and moved in, our kids have gotten older (shocking, I know), and life somehow got in the way of me sharing my culinary undertakings and creations with all of you.
I haven't stopped cooking, in fact, I cook every single day and have so many new recipes and ideas that I look forward to sharing with you all! I have finally gotten into a groove and am ready to make Urban Cookery a major part of that groove again, because I've really missed it.
Some recipes you can look forward to reading include (but are not limited to).... a bevy of homemade sauces that I have come up with (Pickled Jalapeno, Green Goddess, Southwest Chipotle...), Baked Ziti Pizza, Whipped Goat Cheese with Lemon & Honey, Cripsy Rice with Spicy Tuna, and so many more! As always, my ears are open to any and all suggestions or requests, because I love to cook what YOU want to learn about. To contact me email sara@urbancookery.com and let me know your thoughts, ideas, comments, or whatever it is you'd like, I love hearing from my readers.
But today I am sharing with you a new favorite, and while it's not a groundbreaking recipe or something that is ultra highbrow or complicated, it embodies what I love most about cooking: letting simple ingredients shine and making something super delicious with them.
Garlic Bread is a food that I feel like is universally loved by most people. Unless it's burnt, there's really no way to screw this dish up, especially when fewer ingredients are involved. I myself am sometimes guilty of adding too many elements to an easy dish...I've learned that sometimes, less is more, and restraint of spoon (as I call it), can be the hardest part of cooking.
So after many iterations of complicated Garlic Confit Garlic Breads or 4 Cheese Garlic Bread, I have come back to a more simple, easy, and beyond delicious garlic bread recipe that I know you'll love. The name of the game with this recipe is HIGH QUALITY ingredients. Hellmann's Mayonaise, Cello Cheese Brand Parmesan Cheese, Kerrygold Salted Butter, Maldon Salt, and of course, an excellent loaf of bread. No, I am not sponsored by these aforementioned companies, but I do believe in always using the best ingredients, especially when the dish is so simple that there's nothing to hide behind.
Enjoy the recipe!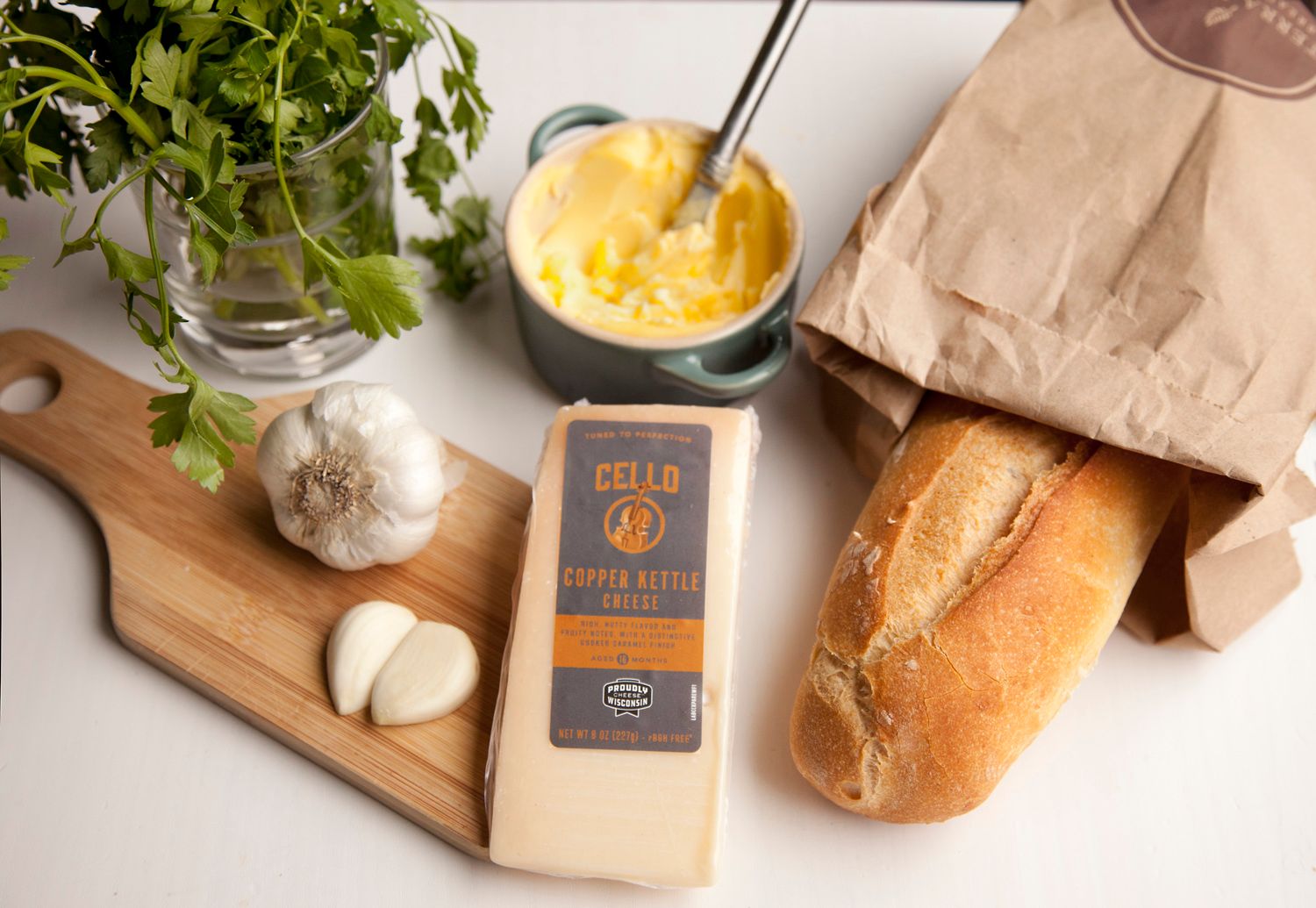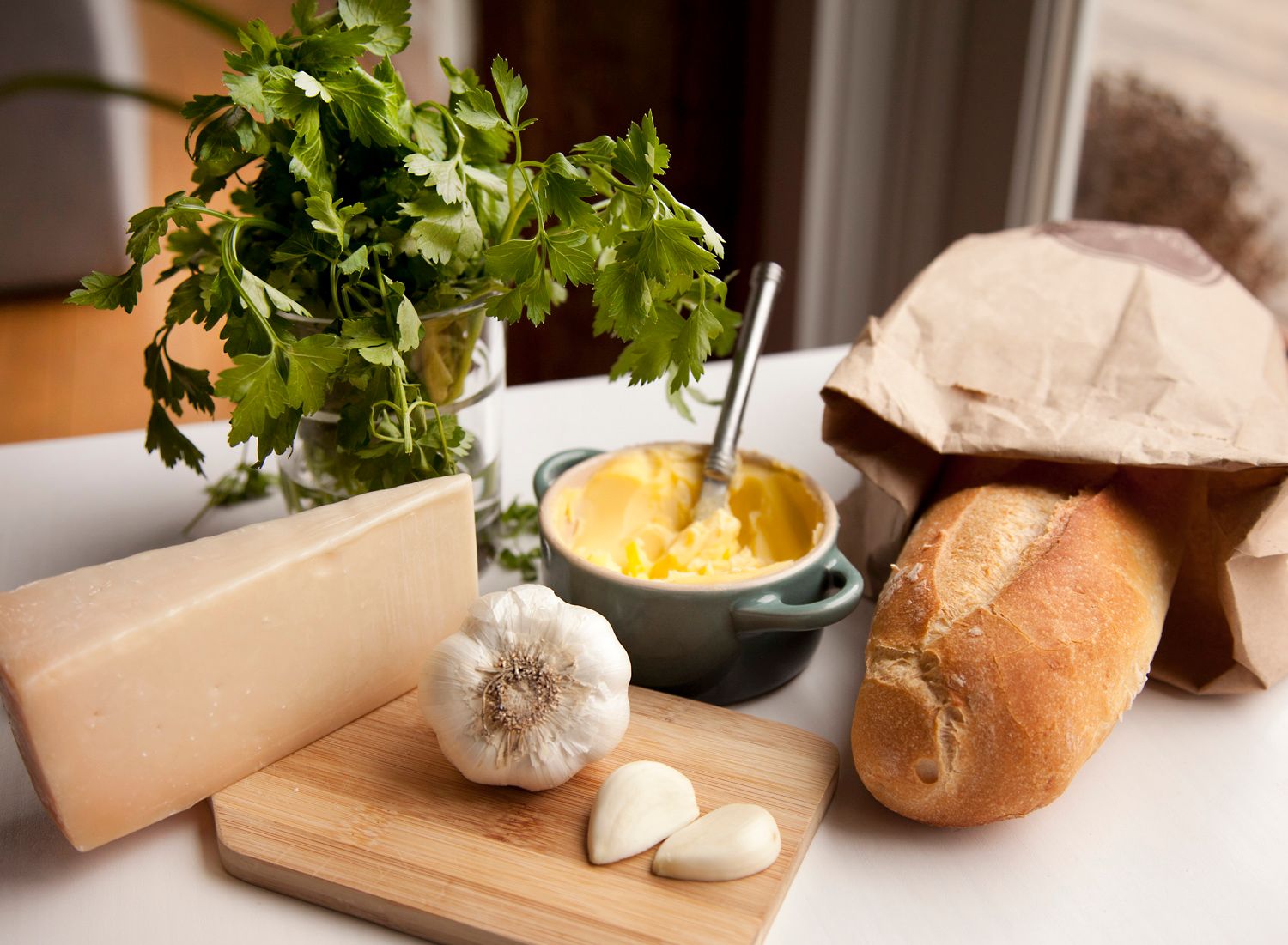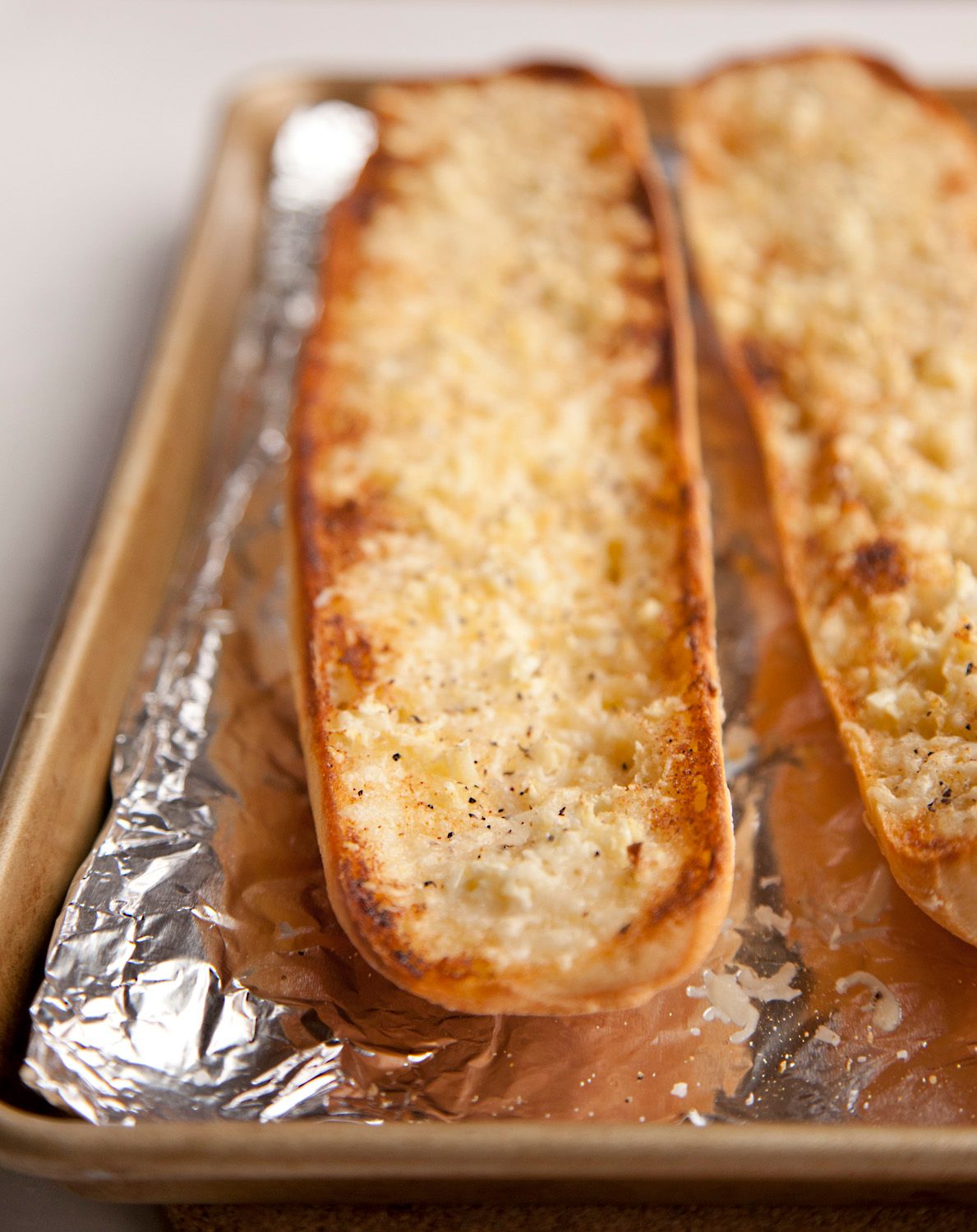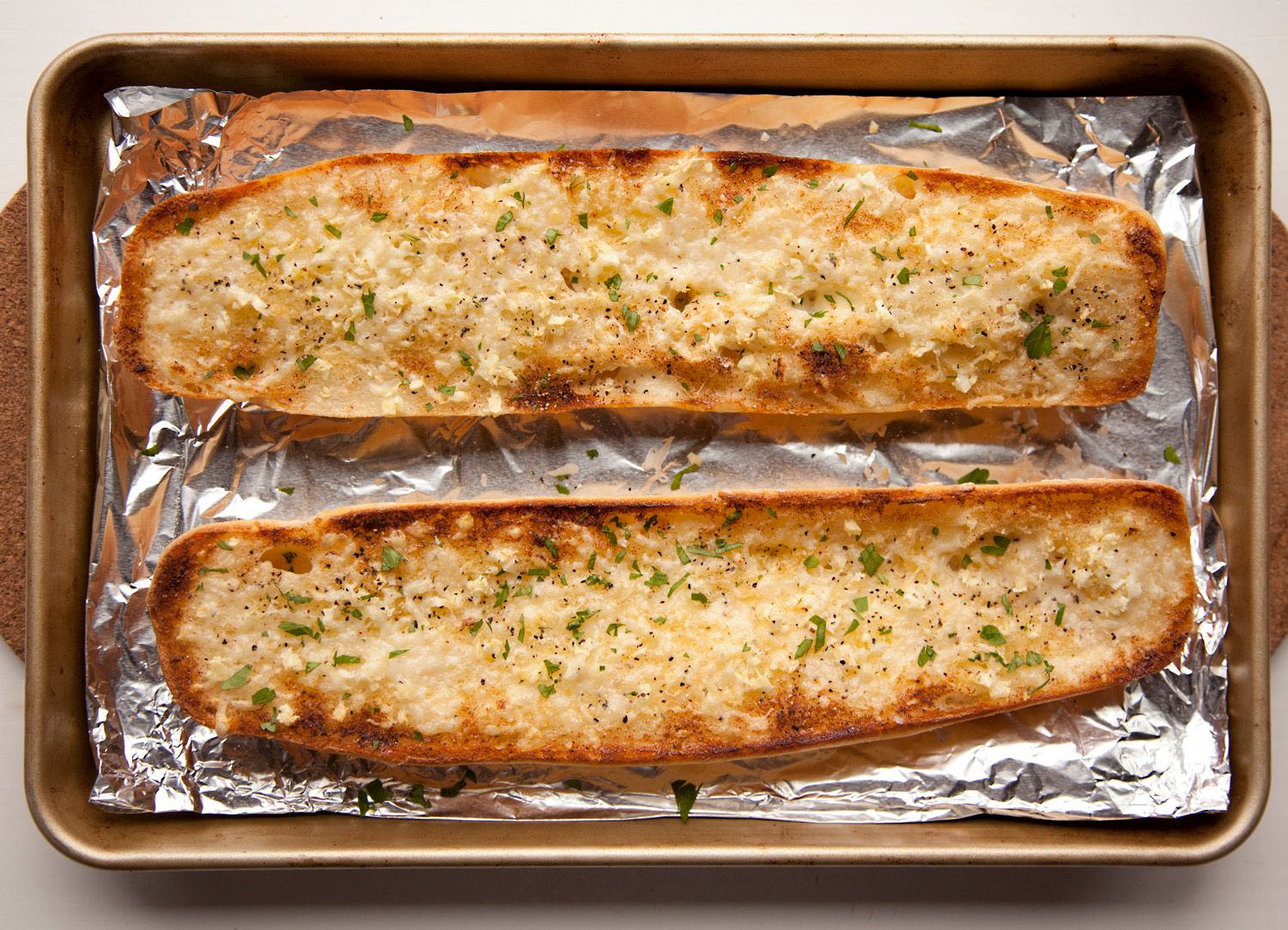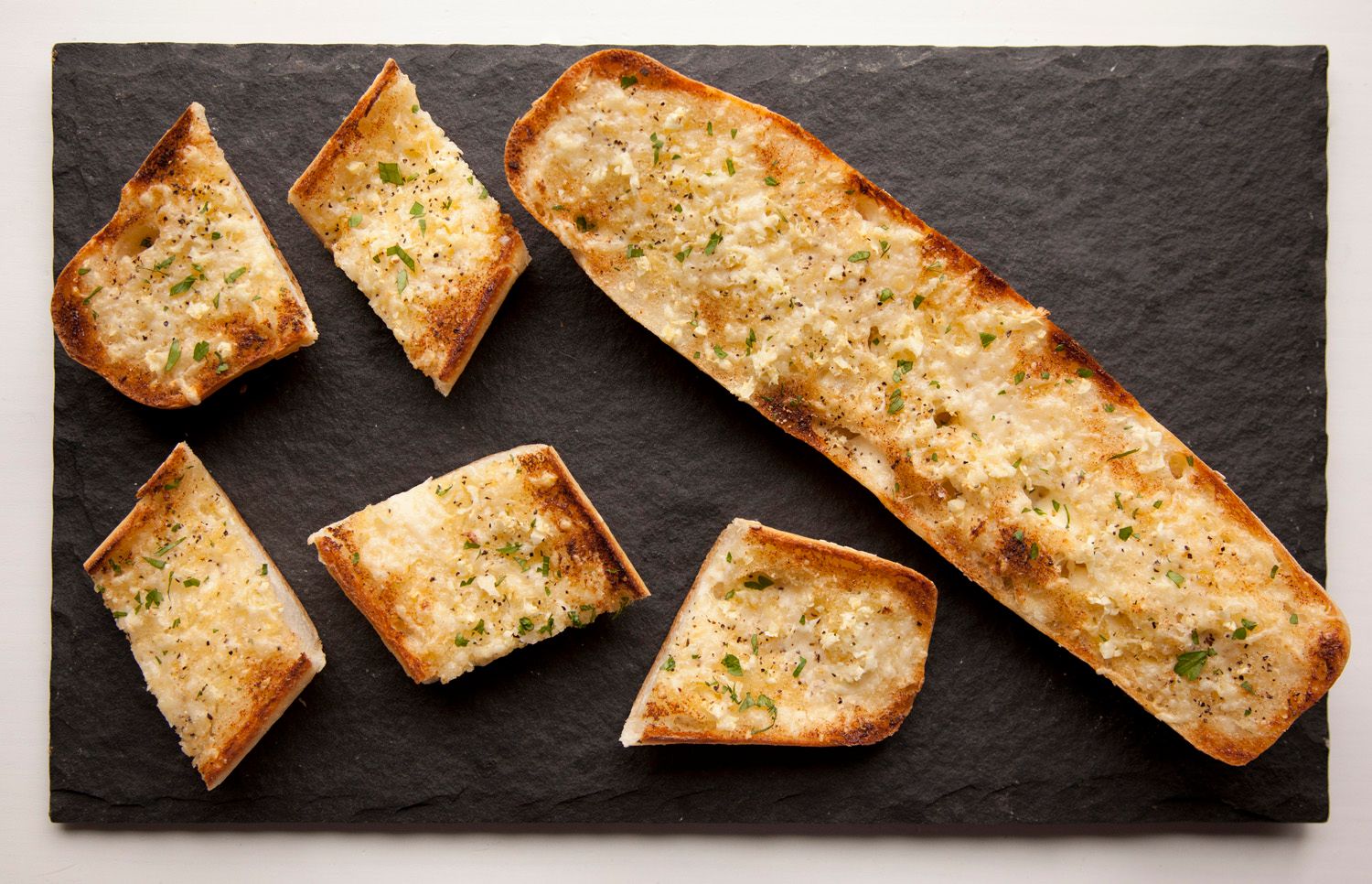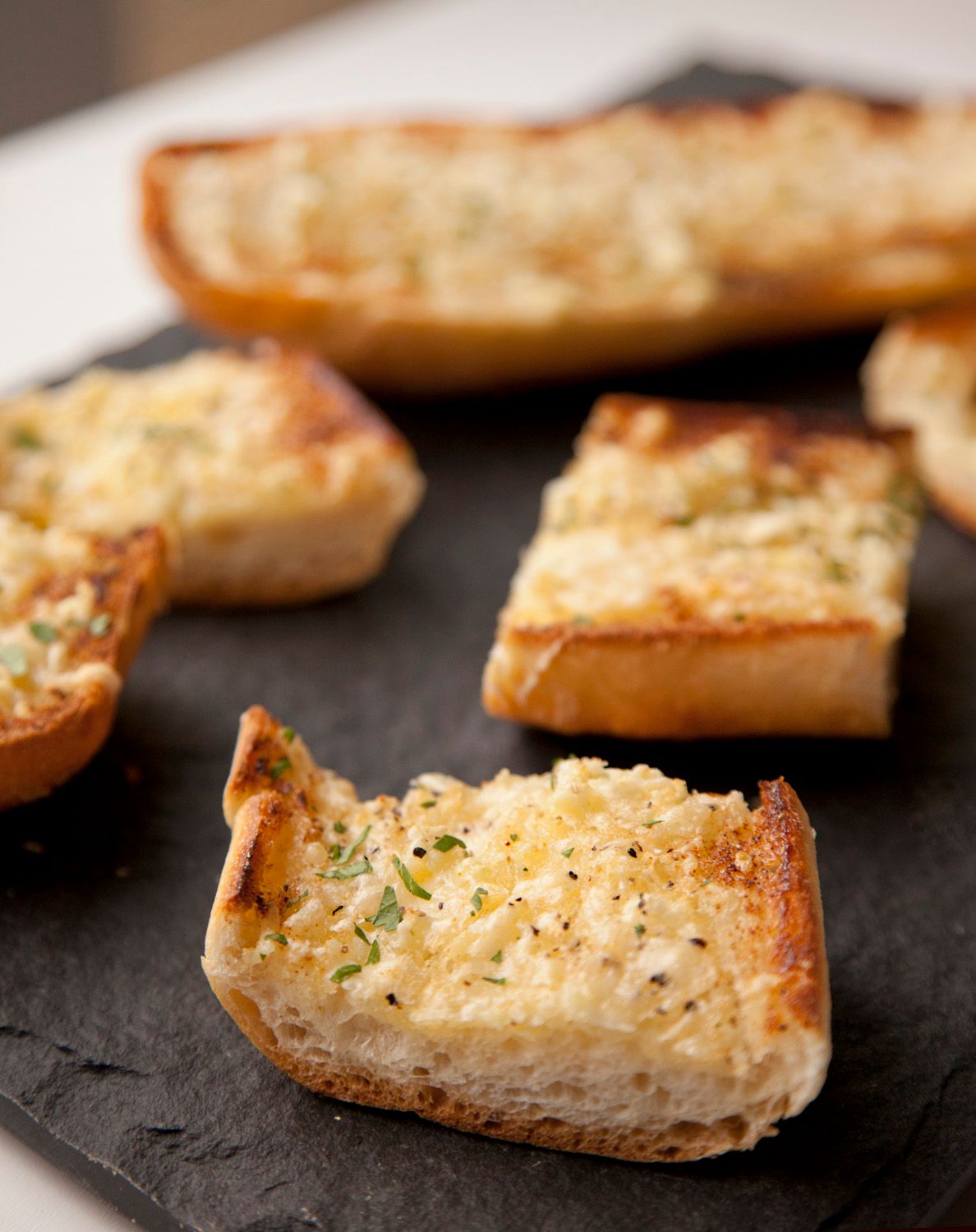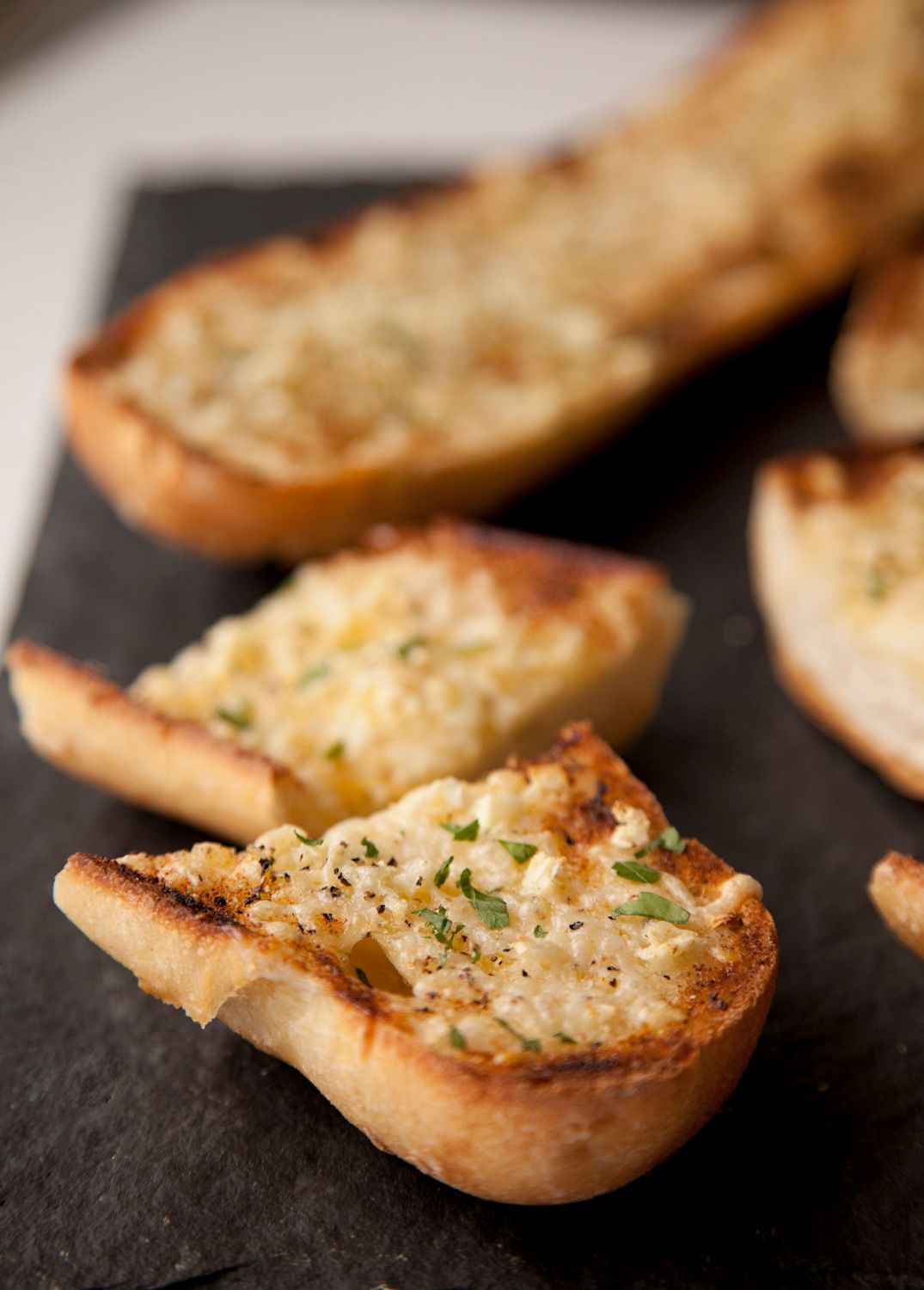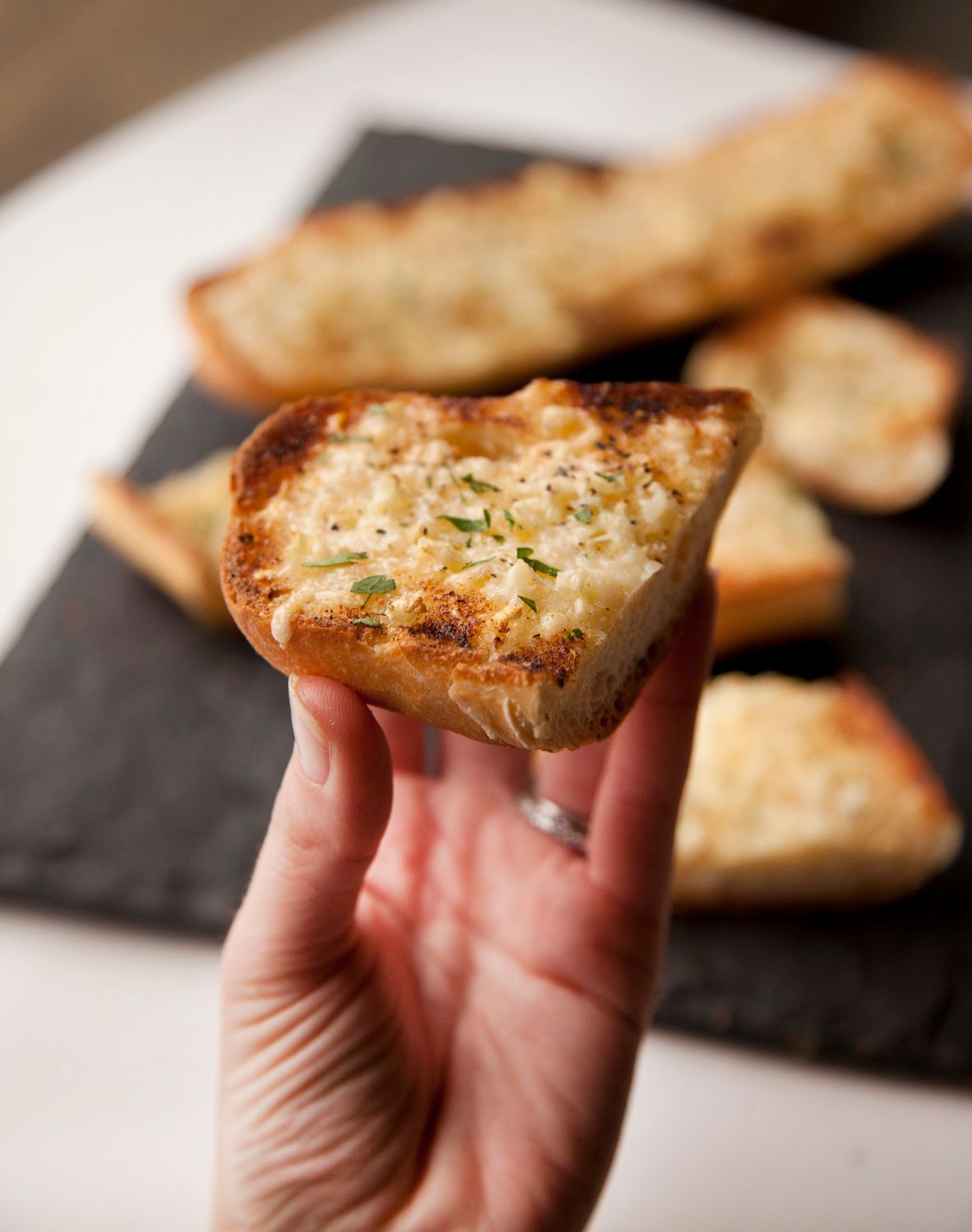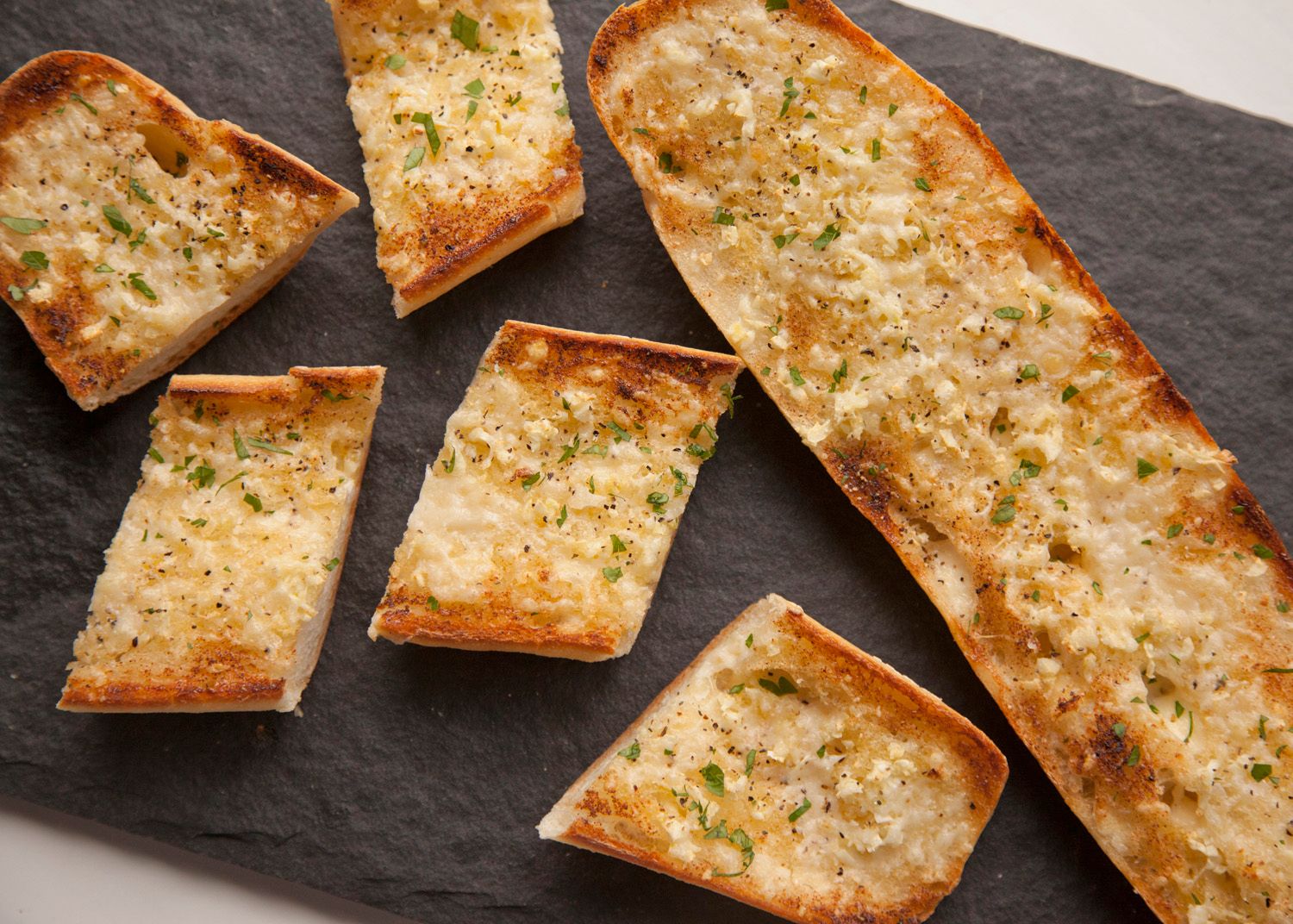 Cheesy Garlic Bread
Prep Time
---
10 Minutes

Cook Time
---
2 Minutes

Total Time
---
12 Minutes

Yield
---
Makes 1 12" Baguette

Ingredients
12" Baguette, sliced in half lengthwise
1 T Butter, room temperature (I used Kerrygold)
1.5 T Mayonnaise
1 T Garlic, minced
1/4 tsp Garlic Powder
1/2 cup Parmesan Cheese, shredded
1/4 tsp Black Pepper
Pinch Maldon Salt
Parsley, minced, to garnish (optional)
---
Directions
Place your oven's top rack about 8 inches from the broiler. Preheat your broiler to high.
Line a baking sheet with tin foil. Place your two halves of bread, inside part facing up, on the baking sheet.
Divide all the rest of the ingredients in half equally for each side of bread. Start by spreading a thin layer of butter on top of the bread. Next add the Mayonnaise and spread it all over the bread. Top with the minced garlic, then garlic powder, parmesan cheese, pepper and salt.
Place your baking sheet in the oven on the top rack, and bake for about 2.5 minutes (or until the top of the bread starts to lightly brown - be careful not to burn it!).
Remove the baking sheet from the oven and place the bread on a cutting board, garnish with parsley, and cut into smaller pieces if desired!