I don't remember when I first made Tres Leches Cake for my family, but ever since I did, it has become the most requested dessert that I make. The first time I experimented with making the cake it was for a client who was hosting a "Spanish themed dinner". Since I don't really like making Flan, the next dessert idea I had was to make a Tres Leches Cake. I started out with a recipe I found online, which I have modified in various ways over the past few years to get it where I like it.
There are many variations you can find in a Tres Leches Recipe but I have come up with what I think is the best recipe ever for this cake (excuse me while I pat myself on the back). You have to understand that I HATE baking, and when it comes to eating sweets, I could care less… I have zero sweet tooth, and zero desire to measure out any baking recipe…. But this recipe is not only simple, but the outcome is something that even this savory lady can't turn down.
The thing I like about this cake is it's big enough to feed a decent sized crowd, and even if you have leftovers, the cake somehow tastes better the next day (almost like how a braise gets better with time).
Enjoy!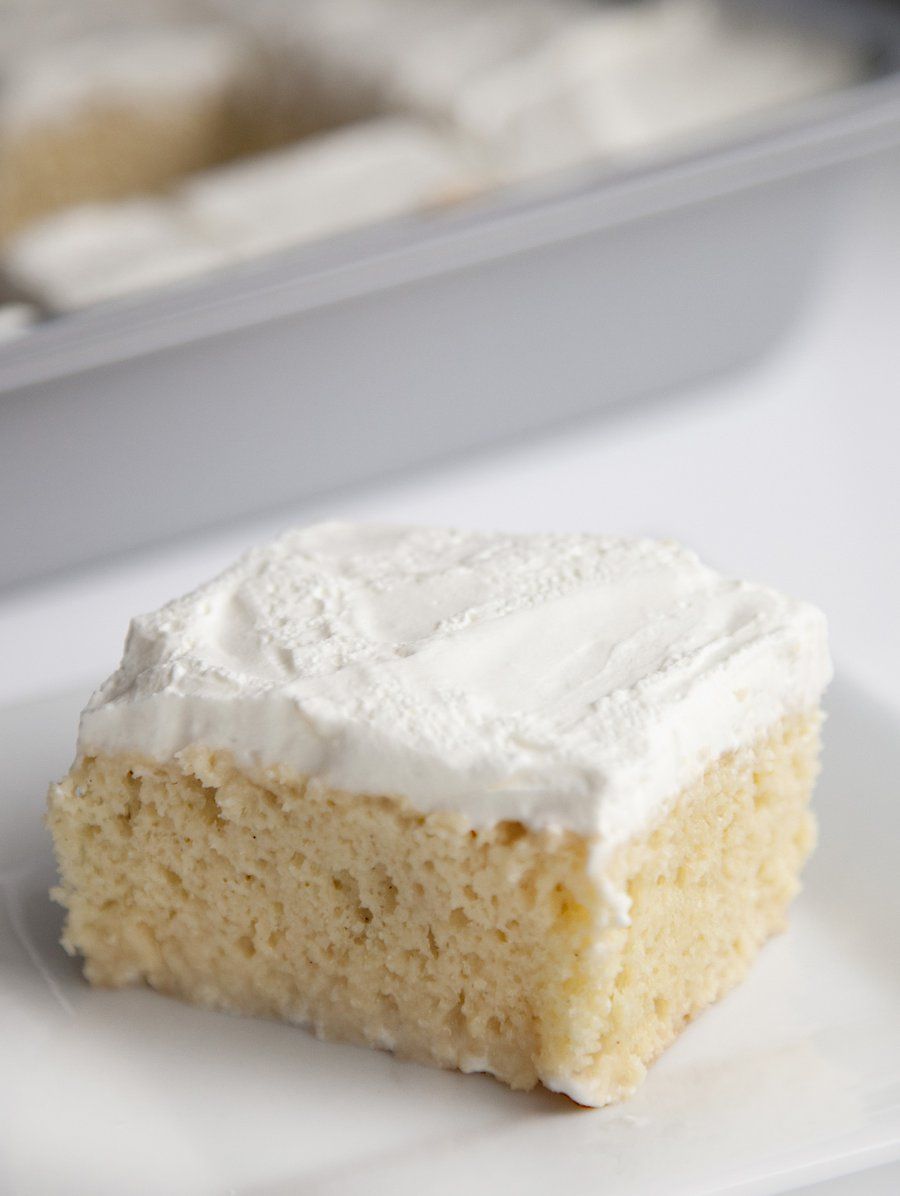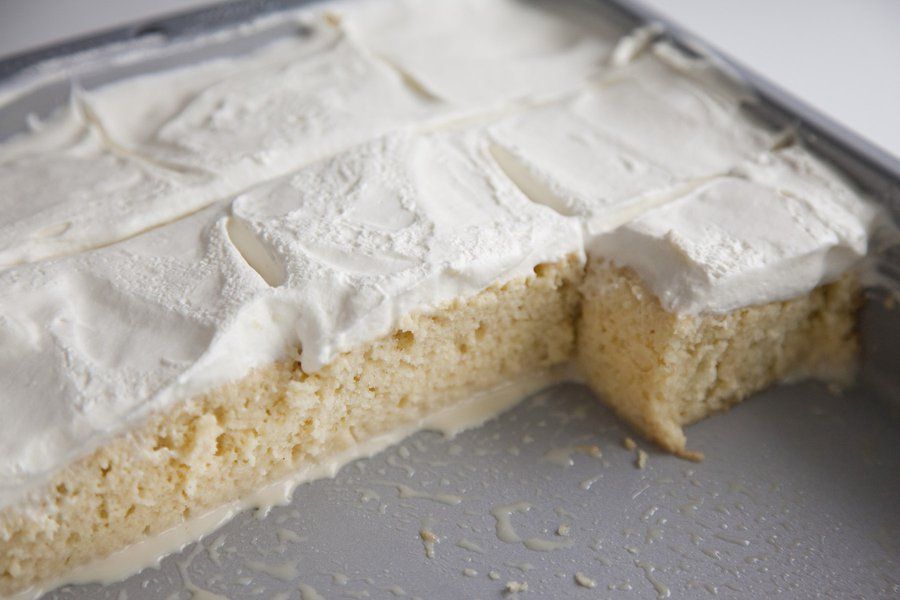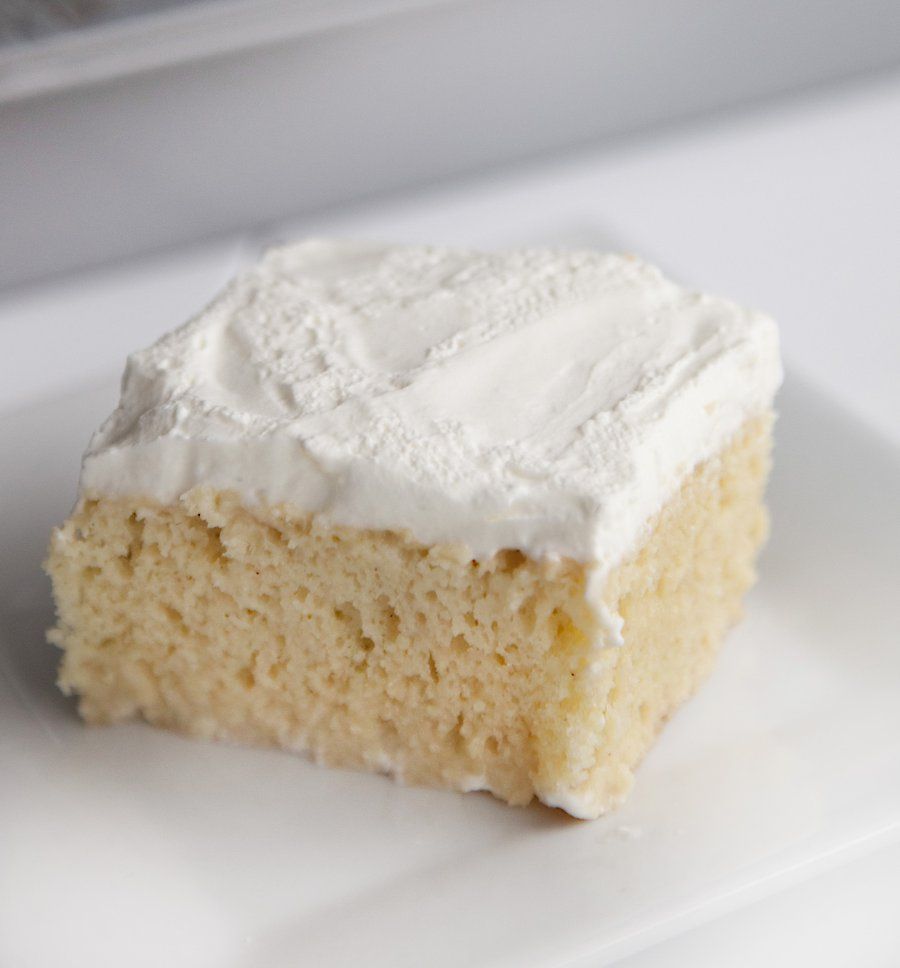 The below images are the cake after having absorbed the three milks and prior to the whipped cream topping: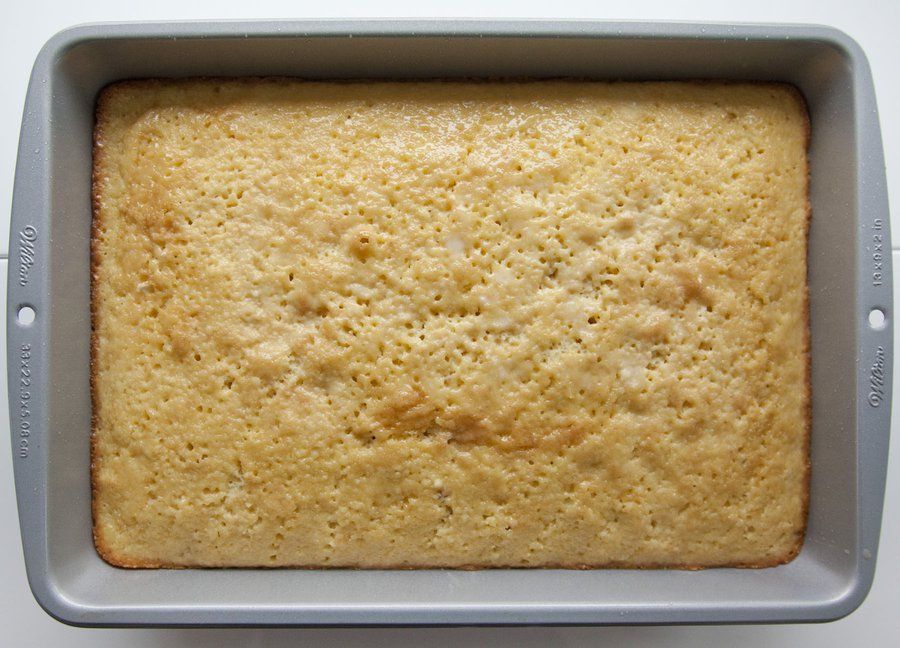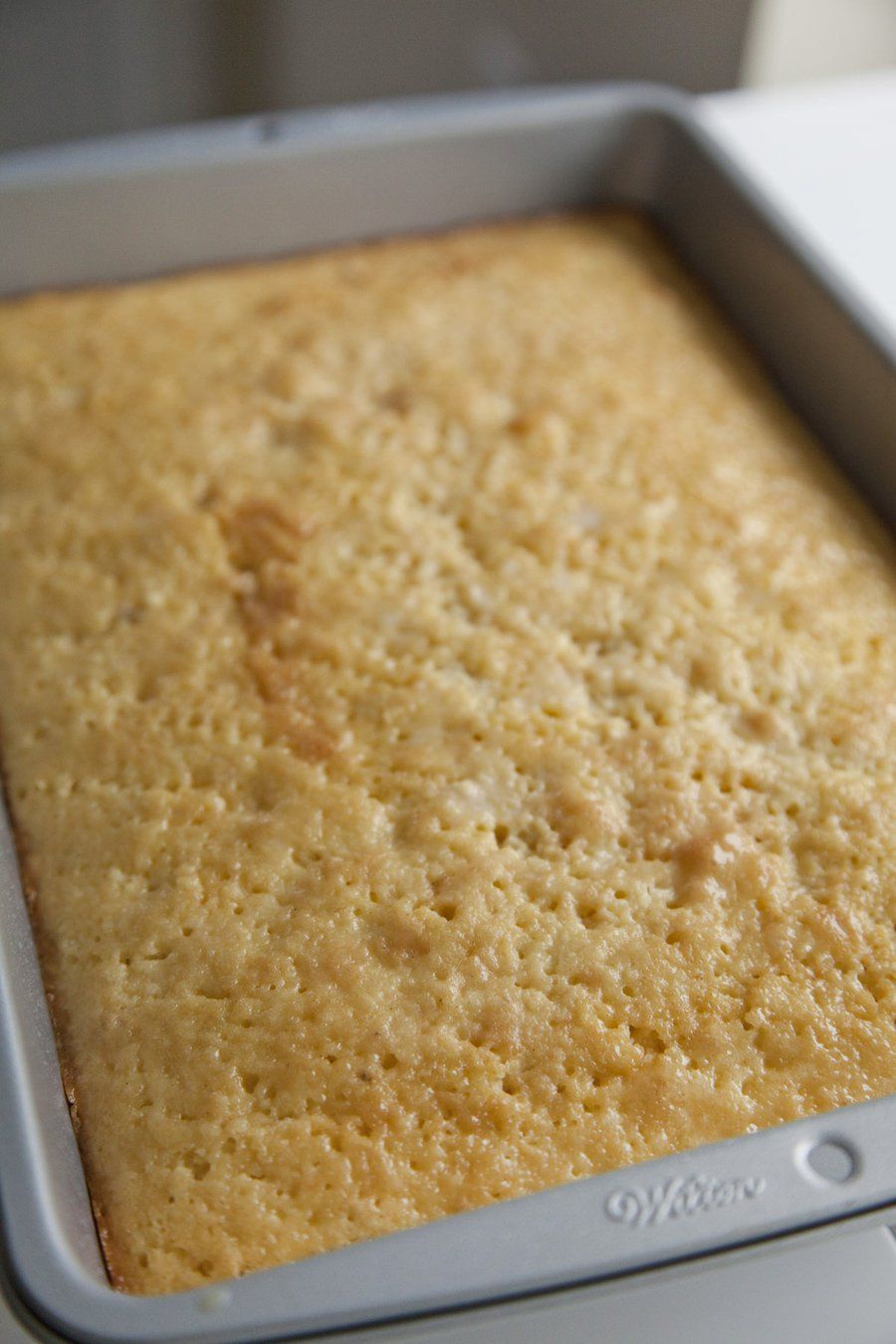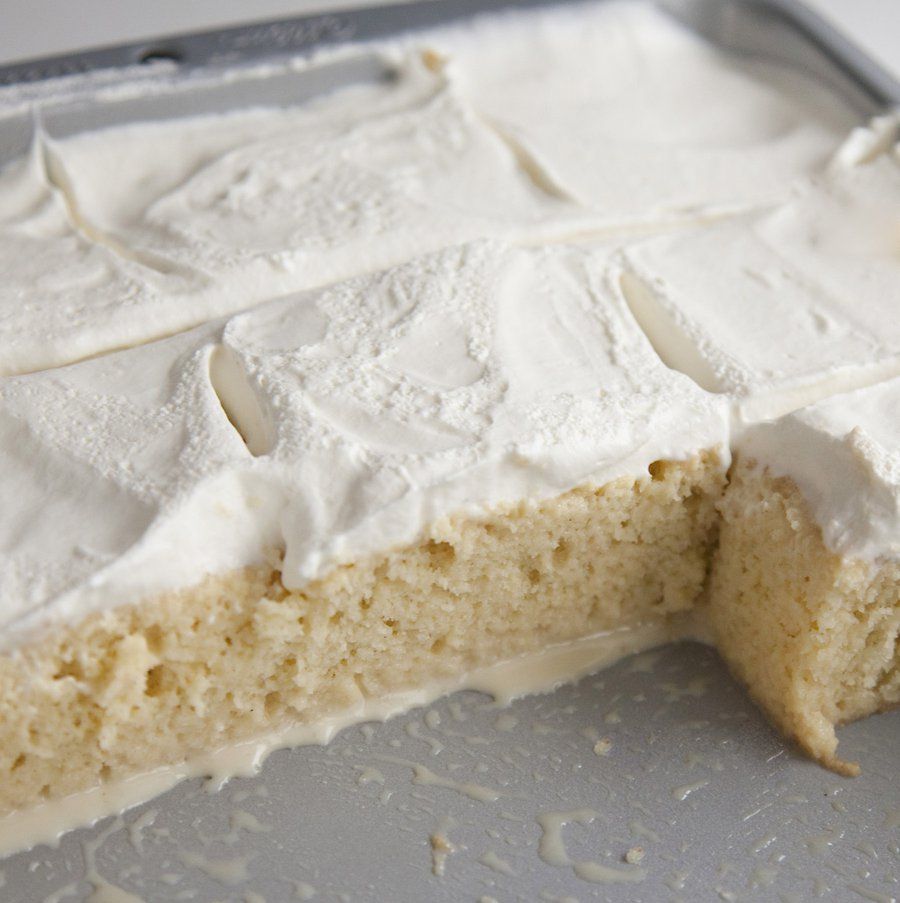 Tres Leches Cakes
Prep Time
---
15 Minutes

Cook Time
---
25 Minutes

Total Time
---
40 Minutes

Yield
---
Serves 12

Ingredients
5 Eggs
3/4 Cup Sugar
1 Teaspoon Vanilla
1 Stick Butter (melted and cooled)
1 1/2 Cups Flour
1/2 Teaspoon Salt
1 Teaspoon Baking Powder
1/4 Teaspoon Cinnamon
1 Can (14oz) Sweetened Condensed Milk
1 Can (12 fl. oz) Evaporated Milk
2 3/4 Cups Heavy Cream (divided)
1/4 Cup Powdered Sugar
---
Directions
Preheat oven to 350 degrees and grease a 9x13-inch baking dish.
In a large bowl, add eggs, sugar, and vanilla. Use an electric mixer and mix on high for about 3 minutes. It will become pale and thick.
Add in the melted butter and flour. And before mixing, directly on top of the flour, add the baking powder, cinnamon and salt. With a spoon, mix the dry ingredients together first just to disperse the salt and baking powder into the flour. Don't over-mix. Pour batter into baking dish and bake until a fork inserted in center comes out clean, approximately 25 minutes (if using a metal baking dish it may be done much sooner).
While the cake is in the oven take a medium bowl and whisk together the sweetened condensed milk, evaporated milk, and 3/4 cup of the heavy cream.
Right when the cake comes out of the oven, poke the top of it many times with a fork and then pour half of the milk mixture over the whole cake. The milk will become absorbed. Then go ahead and slowly pour more milk until the cake doesn't absorb anymore. This may be the whole mixture or a little less but make sure to wait and see if the milk gets absorbed before pouring more over the cake.
While cake is cooling, prepare whipped cream by pouring the heavy cream into a medium/large bowl. Add in your powdered sugar. Mix with an electric mixer until you start forming stiff peaks. Allow cake to cool before topping with whipped cream. Spread whipped cream over the top of the cake, cut yourself a piece, and enjoy!