For those of you reading this post who haven't been to Levain Bakery in New York City, my first piece of advice is to change that. For the rest of you who have had the privilege of feasting on probably one of the best cookies I've ever eaten, this post should get your mouth watering in no time.
Levain Bakery is a bakery on the Upper West Side of Manhattan which is known best for their massive and delicious cookies. They have other amazing treats like their sticky buns, and cakes, but the main attraction is the cookie.
The first time I tasted a Levain Cookie I was about 400 months pregnant, and my husband came home with 3 packages of Cookies from Levain that he had gotten from a coworker (whoever this coworker was, you deserve a small parade and a gold bar for introducing me to these cookies.) The first thing you notice about the Levain cookies is that they're ginormous… I mean, they're closer in size to a scone than a cookie… they're more like 3 normal sized cookies in one….you get the point, they're a substantial piece of baked perfection.
My husband brought home 3 flavors; the Dark Chocolate Chip, the Chocolate Chip Walnut, and the Dark Chocolate Peanut Butter. My dad was over our apartment at the time of the cookie's arrival and was also in awe of the size of these cookies…so needless to say, we ripped open the three packages and went to town, taste testing and being massive piggies. We all agreed that the Chocolate Chip Walnut was the best of the three without a shadow of a doubt.
It's been a few years now since the Levain Massacre of 2016 that occurred in our apartment that night, and I woke up this morning with a serious chocolate craving (this literally NEVER happens). In the time since I've eaten those magnificent cookies, we have moved from NYC to NJ, and I am no longer just a subway ride away from the glory of the bakery…..so I did what any logical, cookie-craving human would do…..I brought the bakery to my kitchen.
I will preface this by saying, I scoured the internet for the best copycat recipe (because as I have stated many times before, I do not fancy myself a baker)…in my travels I found a video of Levain bakery showing how they make their cookies, and with the little information they gave in the video (because a magician never reveals their secrets), I used that knowledge to find a recipe online that swore it was as close to the original as it gets…..
The first thing that was semi shocking in the recipe was that each cookie weighs a staggering 6 ounces….. that's over a 1/3 of a pound! WHAT?!
Also, as I was baking the cookies, my almost 2 year old daughter looked into the oven and said "WOWWWWW". Even she gets it.
And lastly, my apartment smells like what I imagine heaven smells like…
So with that, check out this AWESOME Levain Bakery Copycat of their famous Chocolate Chip Walnut Cookies!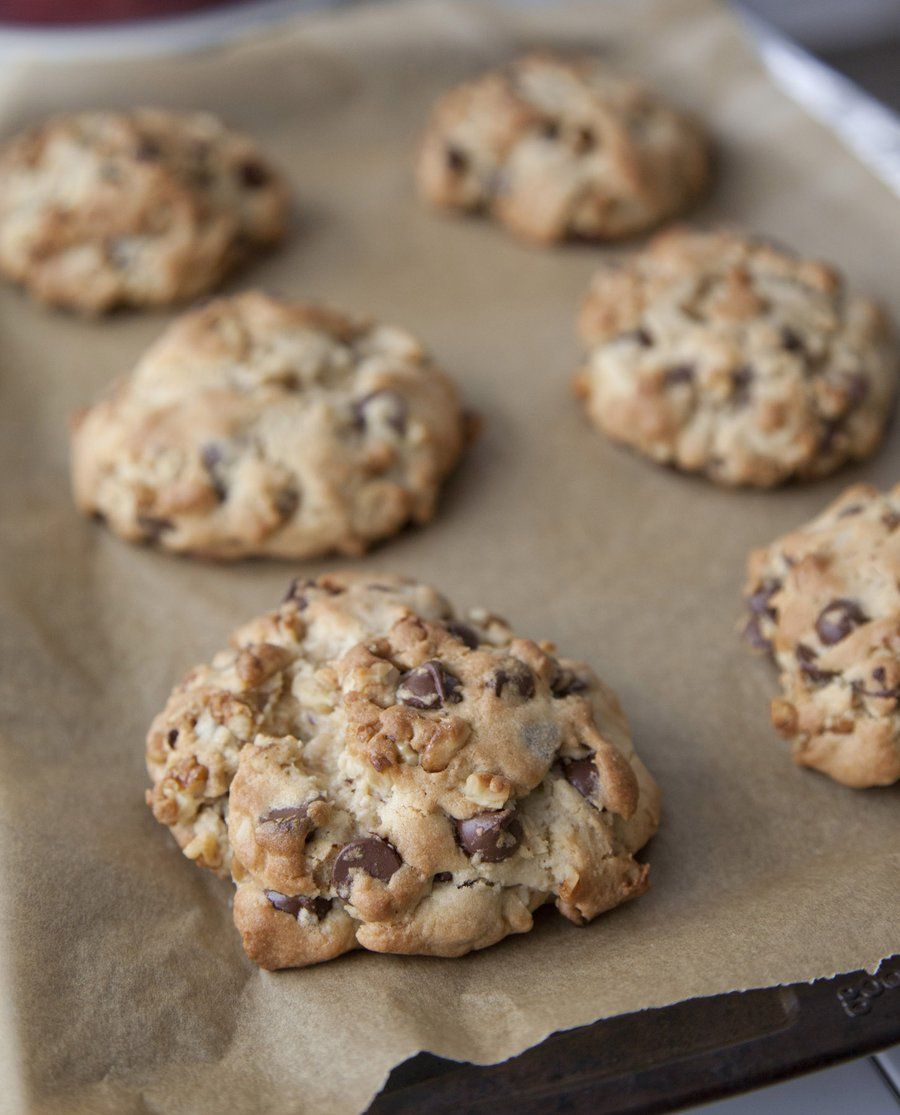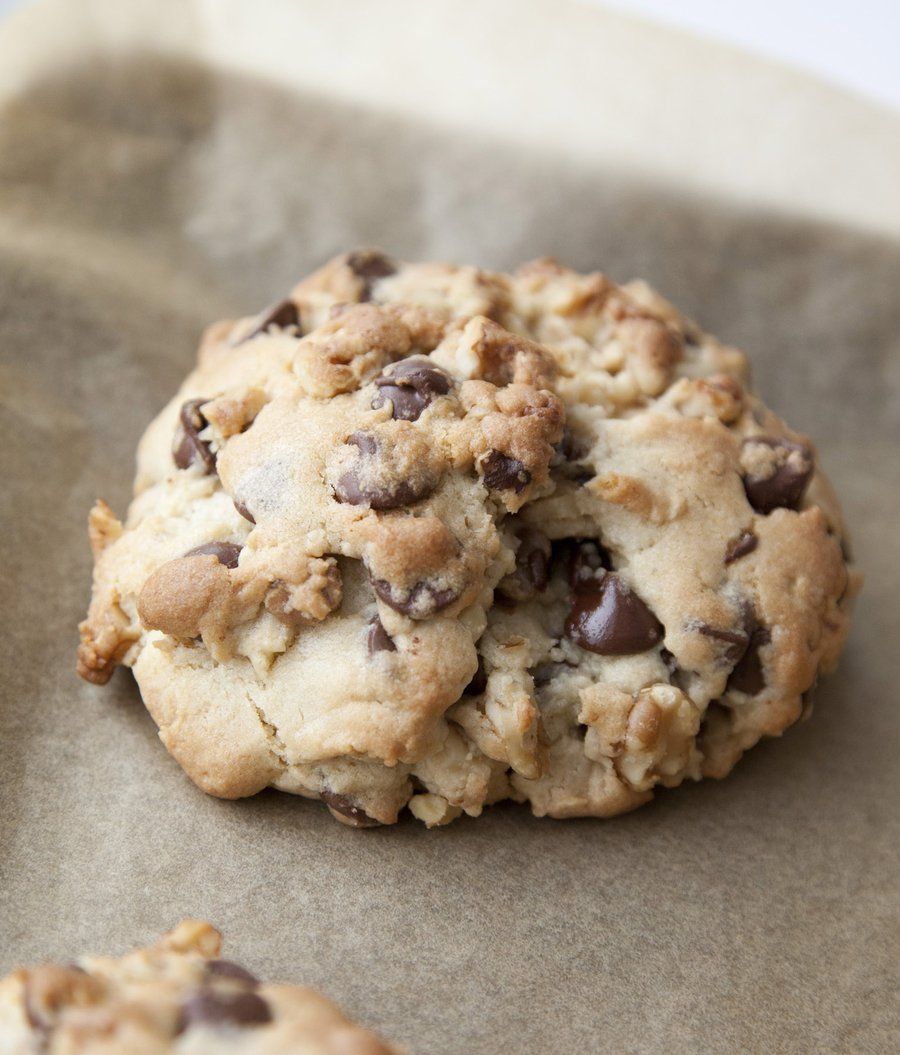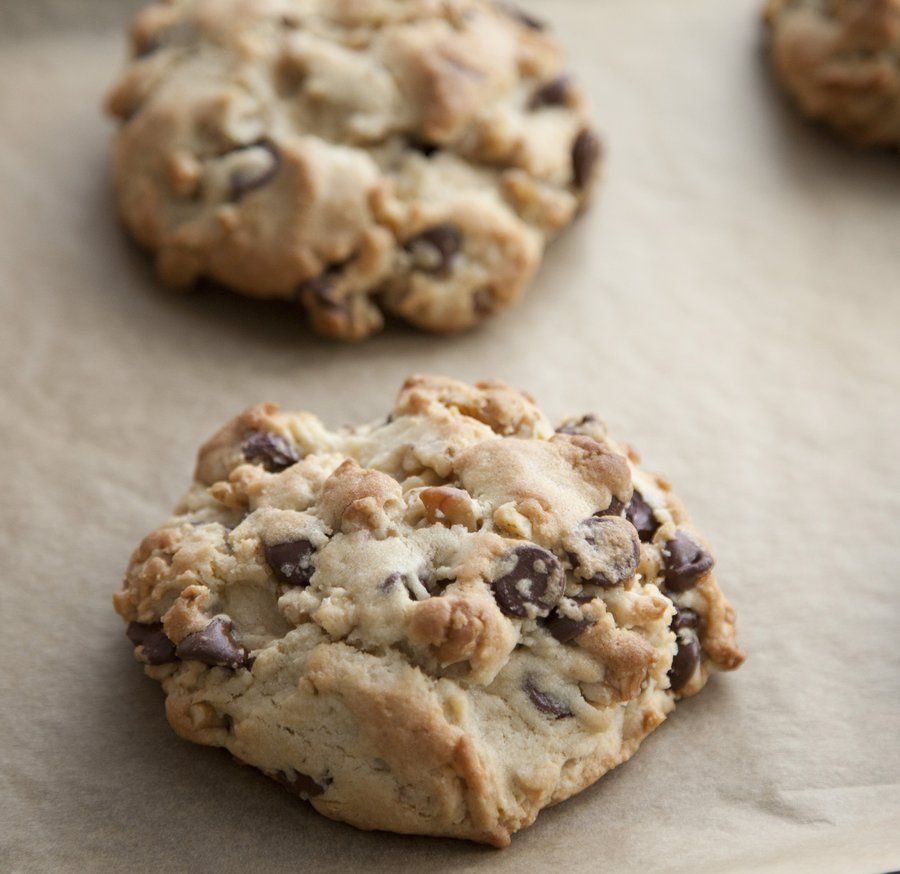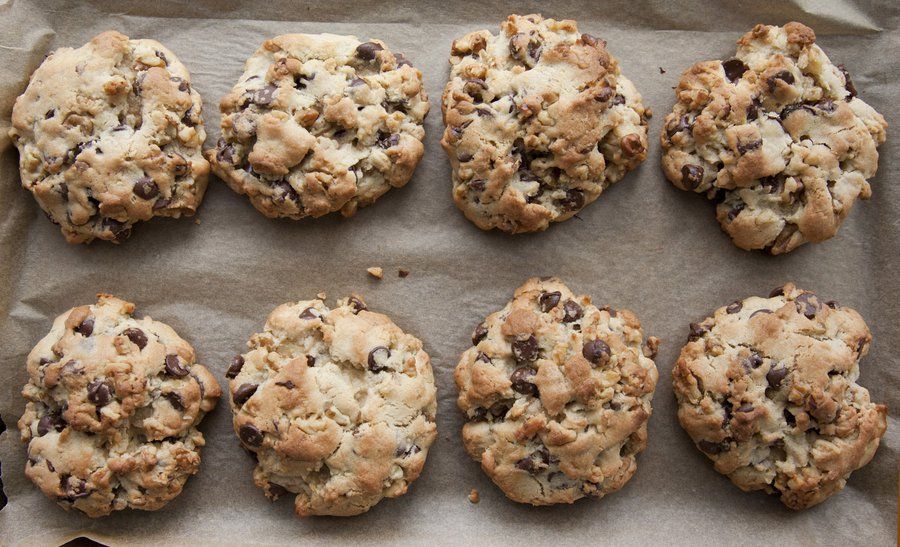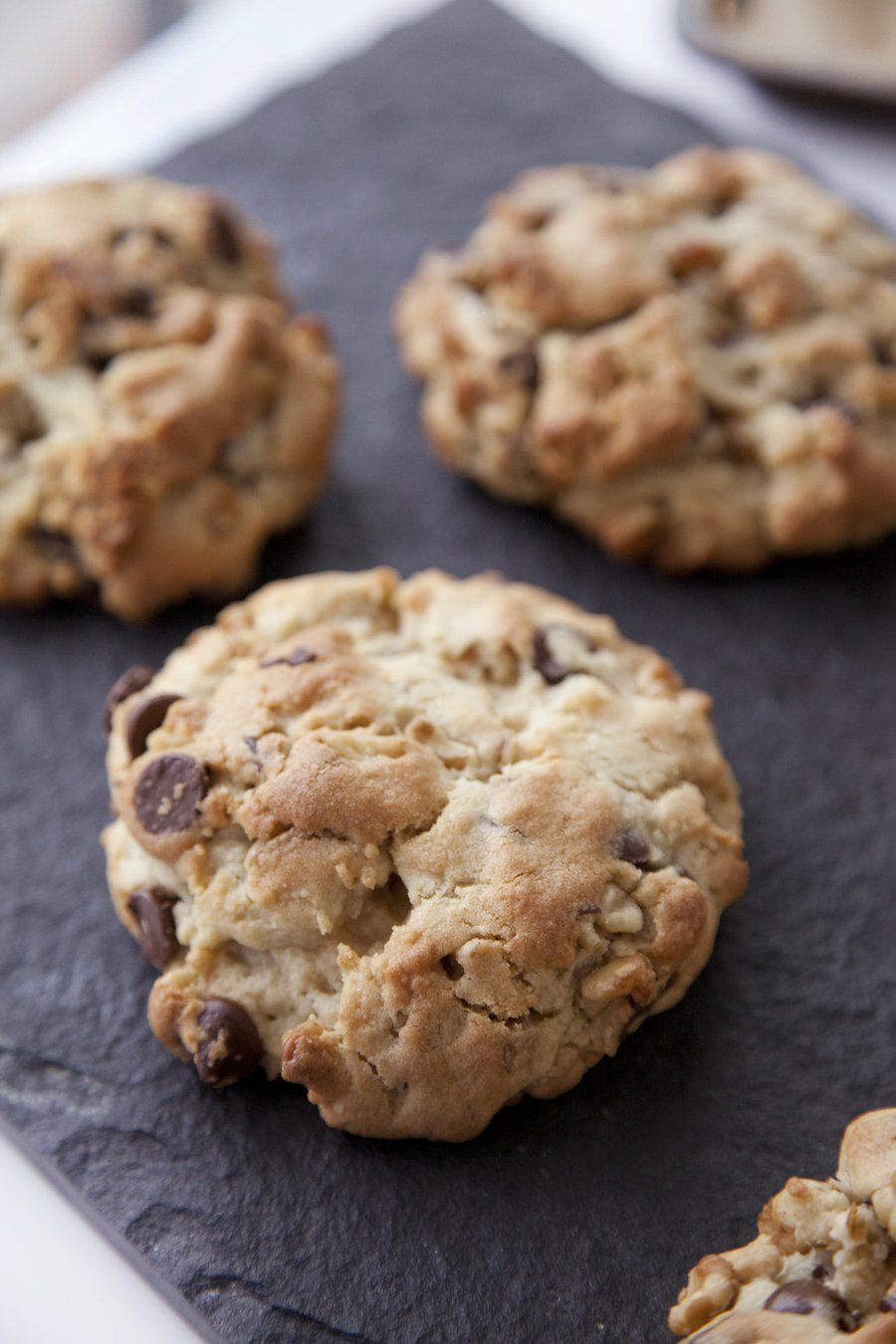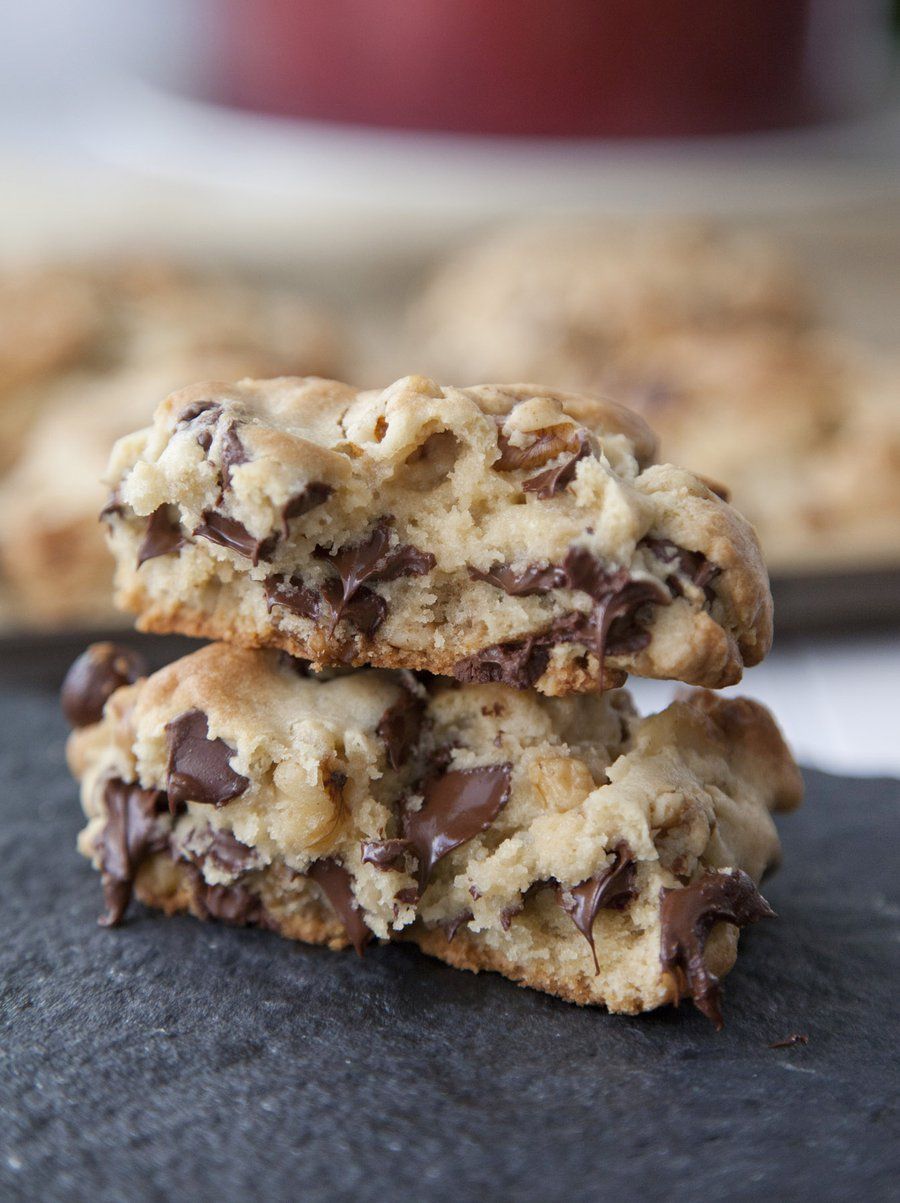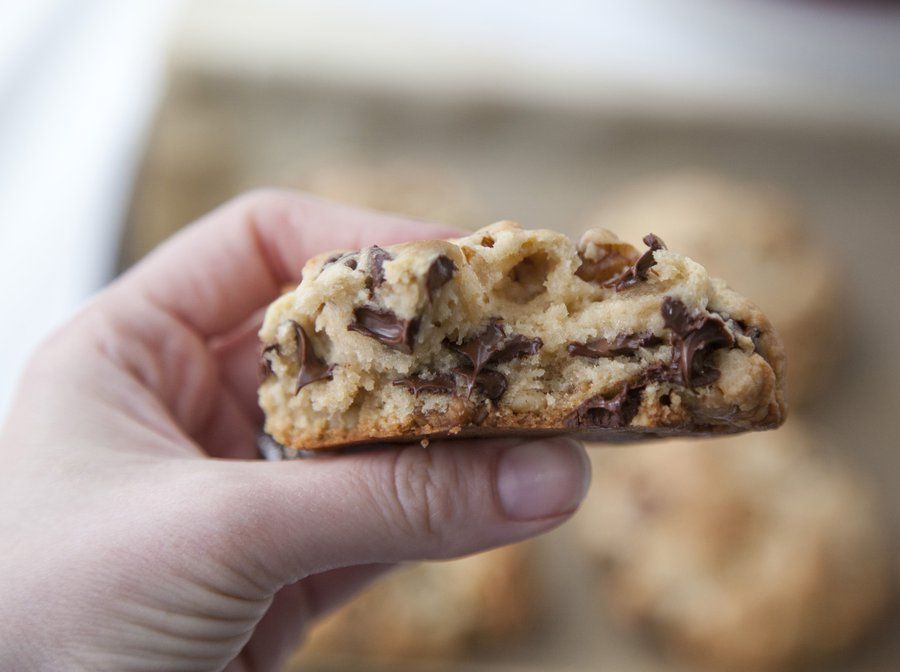 Levain Copycat Chocolate Chip Cookies
Prep Time
---
20 Minutes

Cook Time
---
26 Minutes

Total Time
---
46 Minutes

Yield
---
Makes 9 Cookies

Ingredients
1 Cup Unsalted Butter (cold and cut into cubes)
3/4 Cup Light Brown Sugar
1/2 Cup Granulated Sugar
2 Eggs (large)
1 Cup Cake Flour
1 3/4 Cups All Purpose Flour
1 Teaspoon Cornstarch
1 Teaspoon Baking Soda
1/2 Teaspoon Salt
2 Cups Walnuts (roughly chopped)
2 Cups Semisweet Chocolate Chips
---
Directions
Preheat oven to 410 degrees F (I know, this is an odd temperature but that's what it says). Line two baking sheets with parchment paper.
In the bowl of a stand mixer, add butter and sugars. Cream until light and fluffy, about 2 minutes. Since you are dealing with cold butter, start on low speed for about 30 seconds. Switch to medium speed for another 30 seconds and then high speed for 1 minute.
Scrape down sides and bottom of bowl. Add in eggs. Mix on medium speed until incorporated.
Add in cake flour, all purpose flour, cornstarch, baking soda, and salt. Mix on the lowest speed until all the flour is just incorporated -- careful not to over mix.
Add in walnuts and mix on the lowest speed for about 5 revolutions until walnuts are evenly incorporated into the dough.The add in chocolate chips and mix on the lowest speed for about 5 revolutions until chocolate chips are evenly incorporated into the dough.
You can either divide dough into 8 equal pieces, or do what I did and weigh out the dough. Each dough ball should weigh 6 ounces. Lightly form the dough into a very loose ball. Make sure to keep it loose as the cookies should be airy.
Place only four cookies on each baking sheet, spacing them about 2 inches apart, so that they don't spread onto each other. Bake only one sheet at a time in the middle row of the oven, for about 12-13 minutes. The tops of the cookies should be a light brown and the dough should look cooked, but the cookies should not be fully set. Let cookies cool at least 15 minutes. This gives them a chance to set so that you can remove the cookies without them breaking and will also allow inside of the dough to cook a little more. Make sure you don't move the cookies before they are set. They should still be gooey inside even after you wait 15 minutes.