I have been doing a lot of Asian inspired cooking lately and have really enjoyed learning more about the various flavor profiles and types of sauces you can make with Asian ingredients. In Thai cooking,the use of coconut milk is very common and I absolutely love the flavor of the sweet coconut milk when combined with the various savory spices of Asian cooking (cumin, garam masala, coriander, cayenne, etc etc).
I am still trying to figure out why this dish is called "Butter" Chicken - there's 1 Tablespoon of butter in the whole thing....maybe it's because the chicken melts in your mouth "like buttah".... I'll stick with that theory for now.
This is great meal to make for a group of 4 – the chicken is melt in your mouth, and the flavors are incredible. I served my chicken over Basmati Rice (see the recipe below for flawless Basmati) and with a side of Naan bread.
And as I write this blog post, I am currently eating some of the delicious leftovers!
YUM!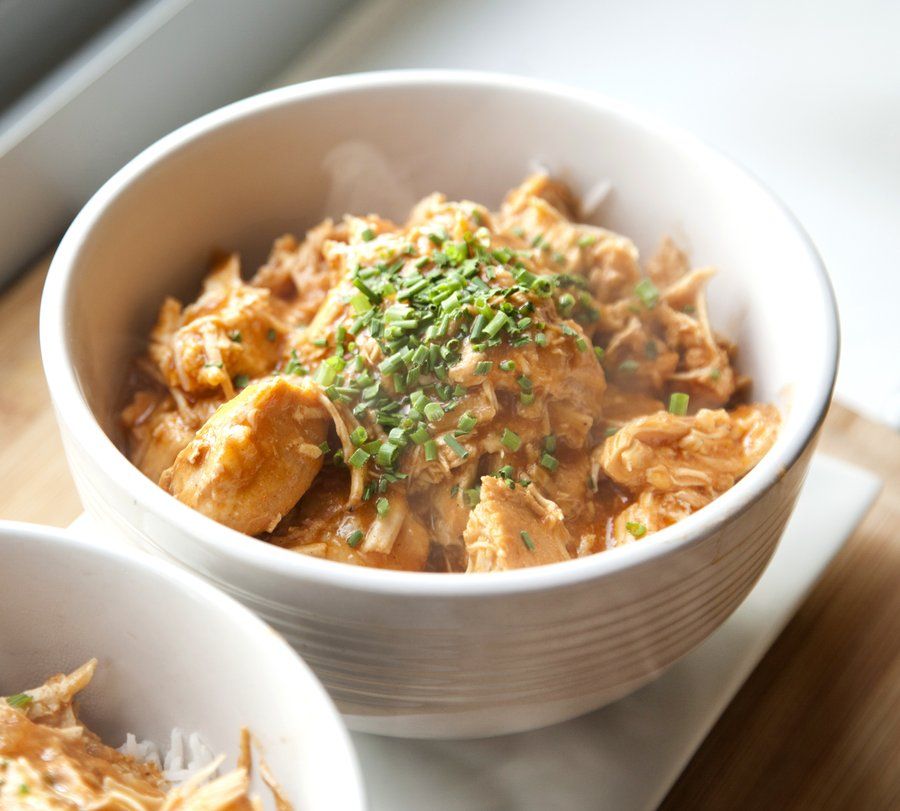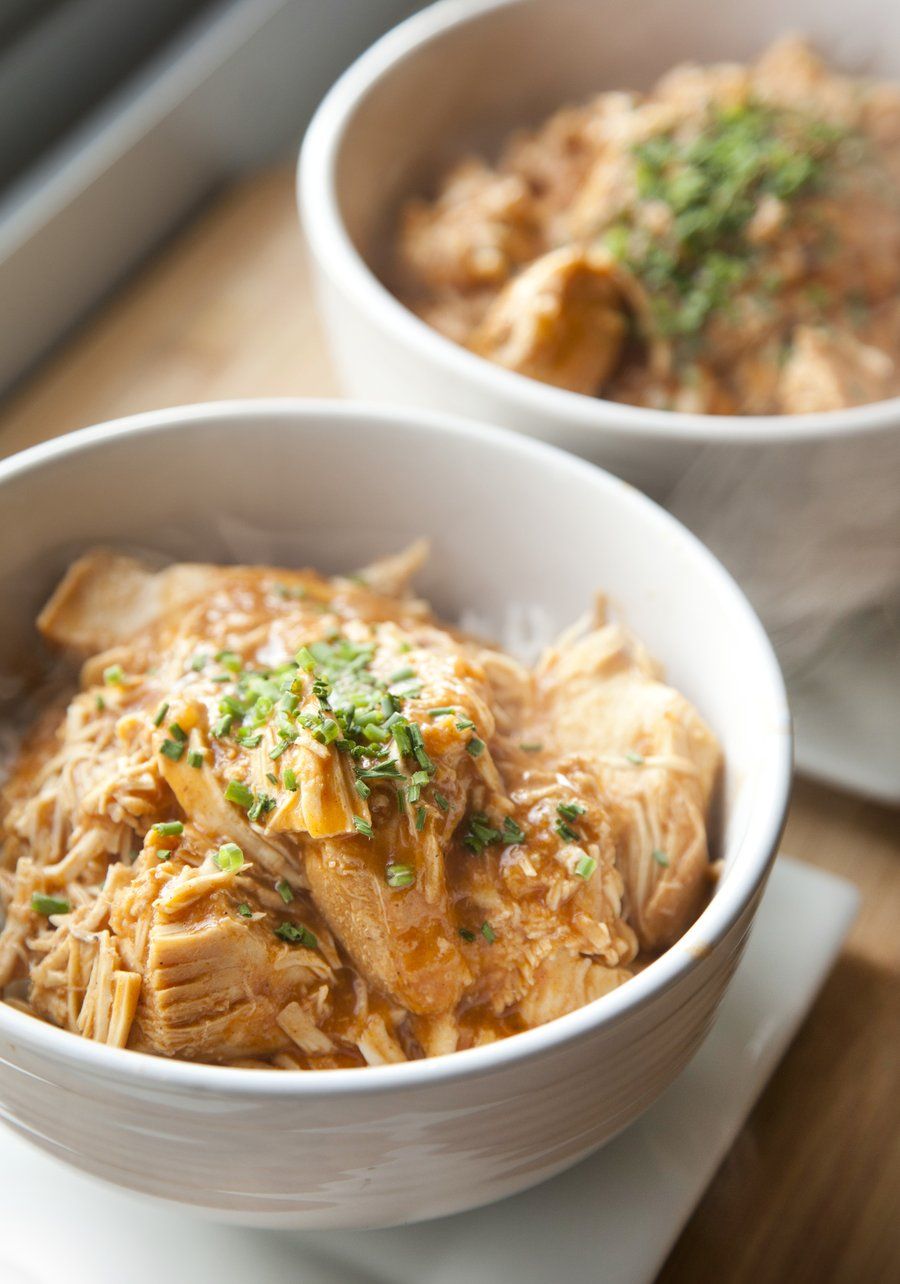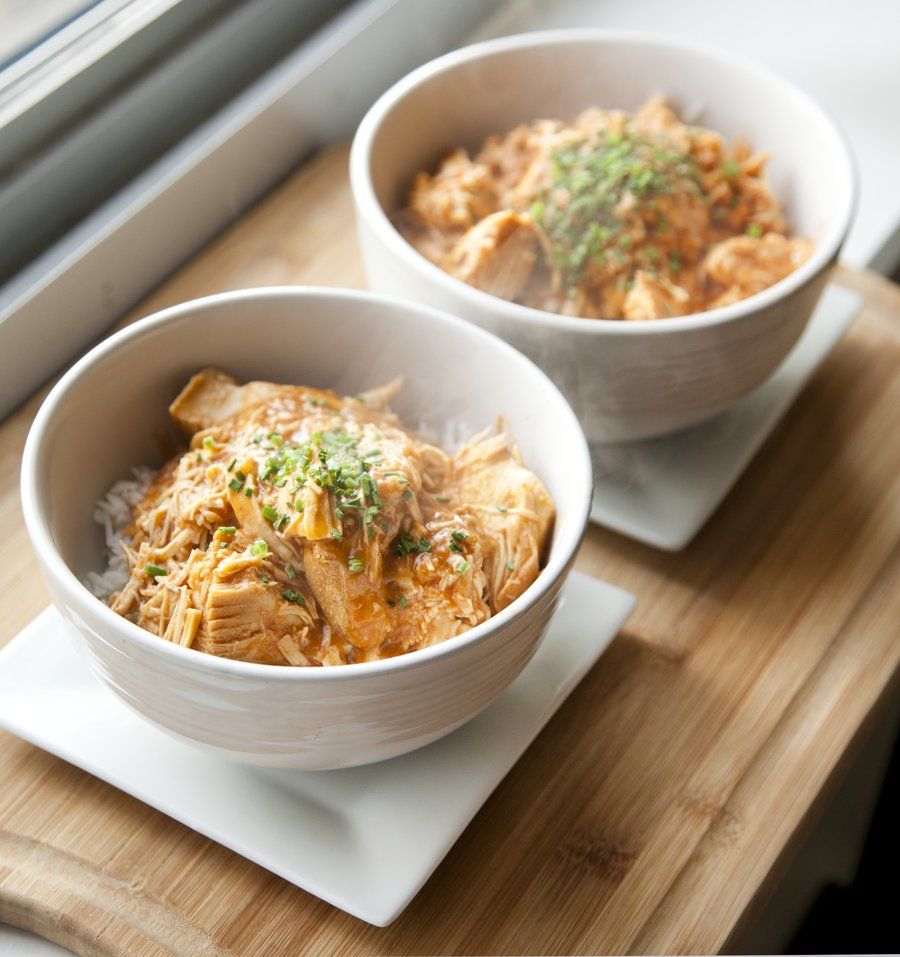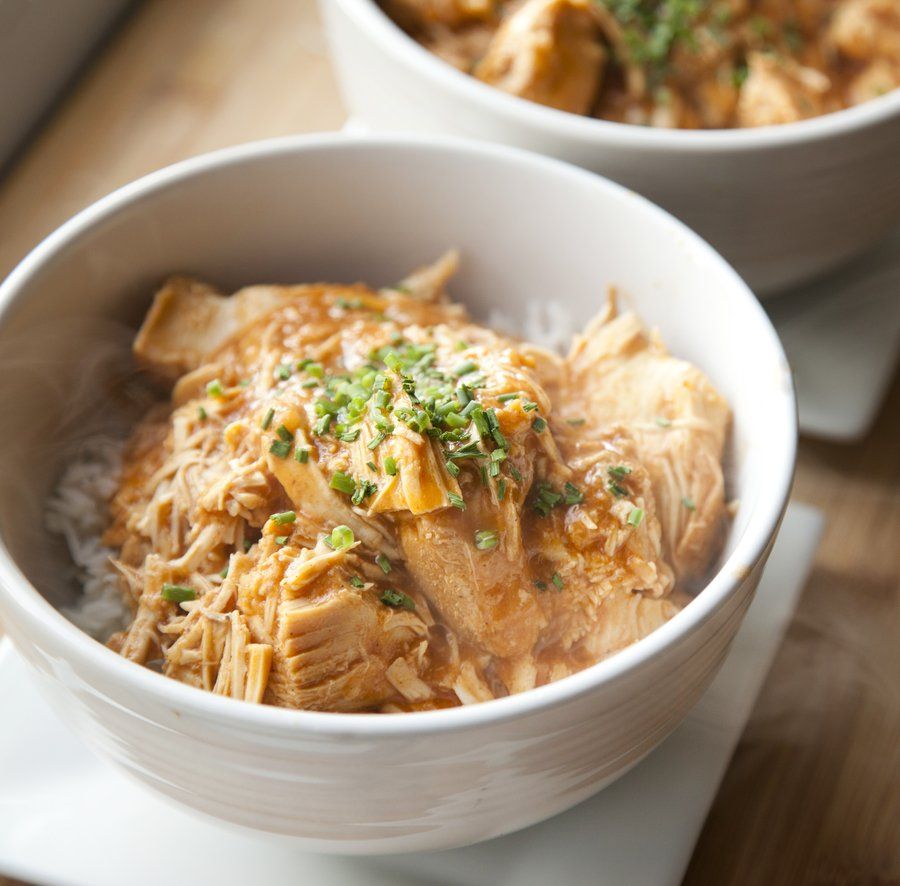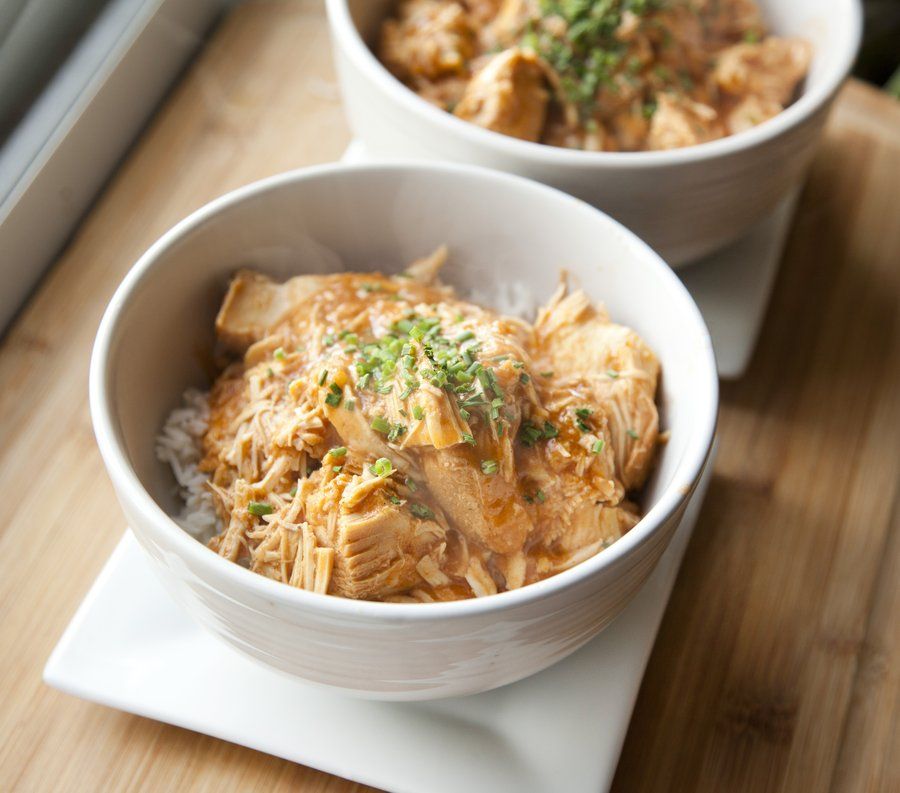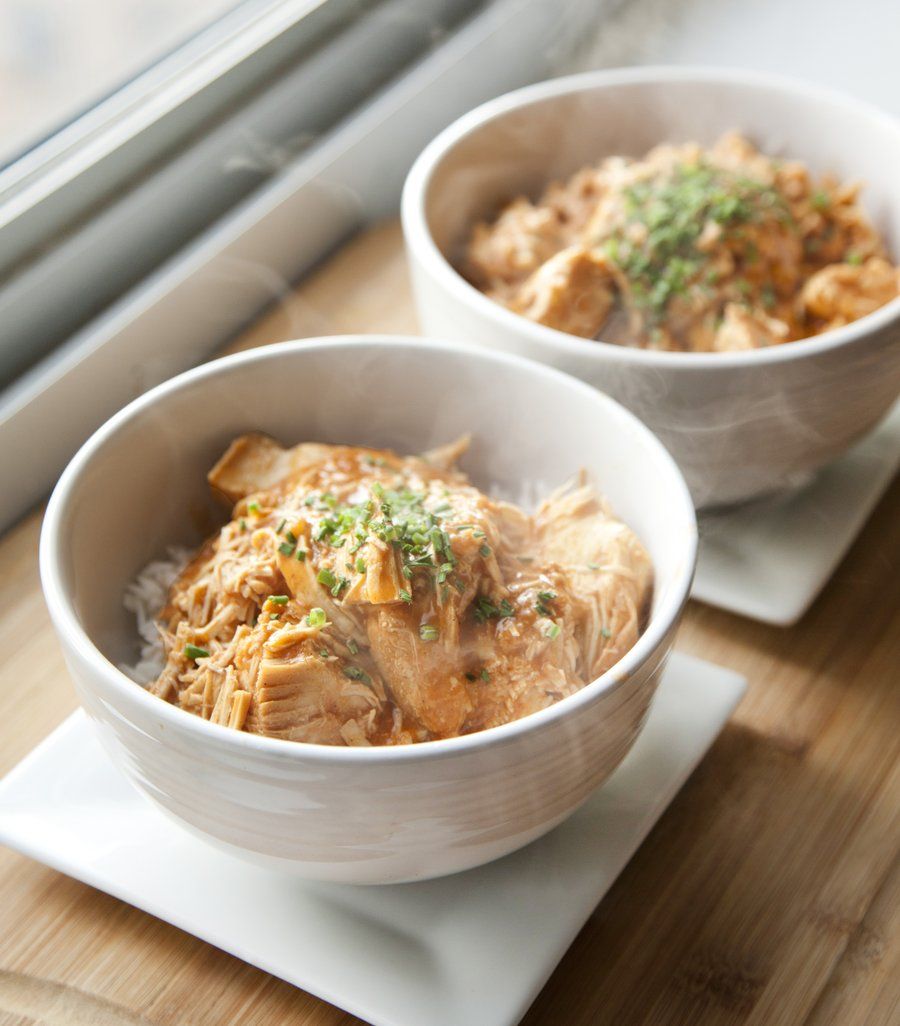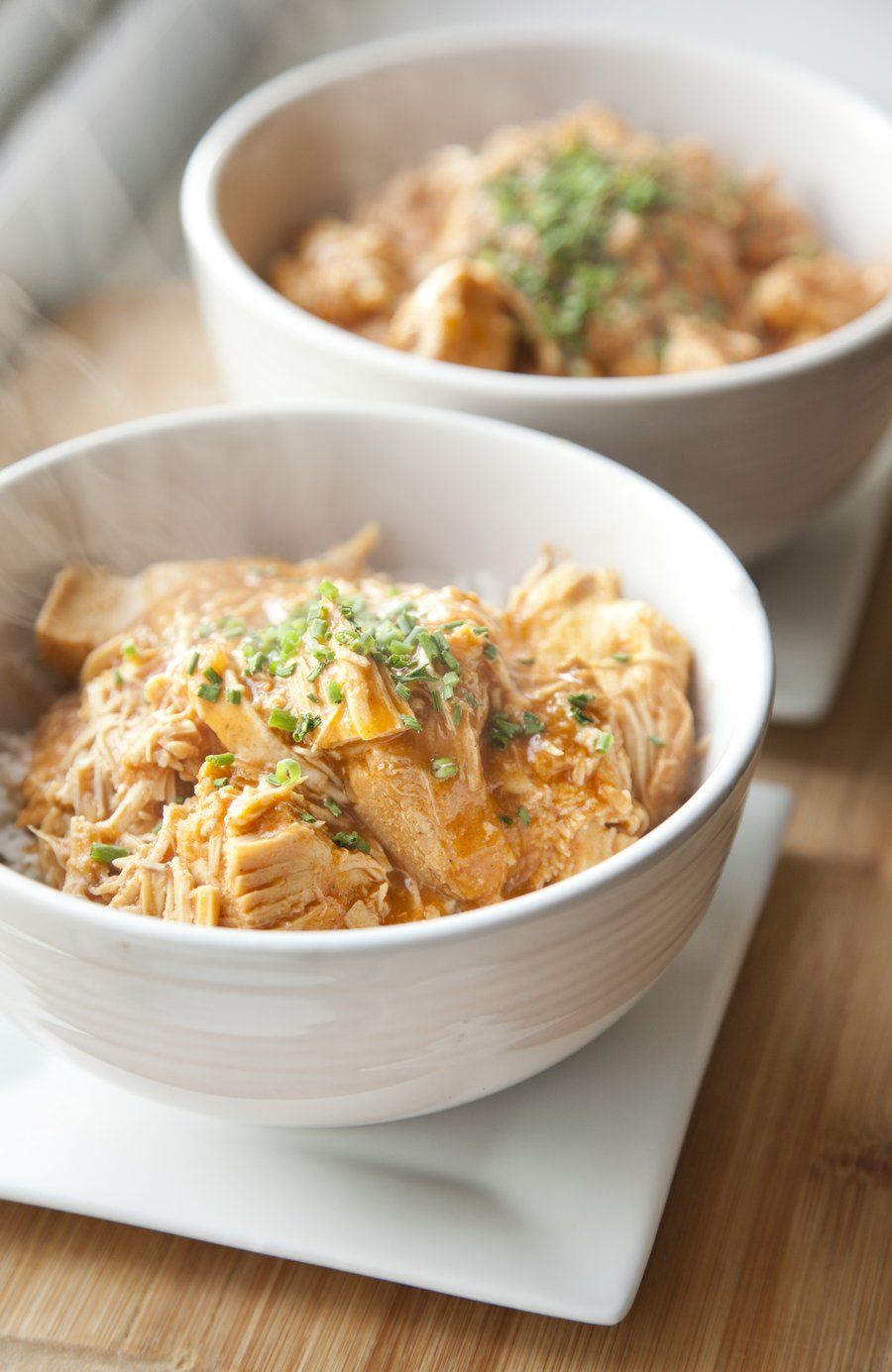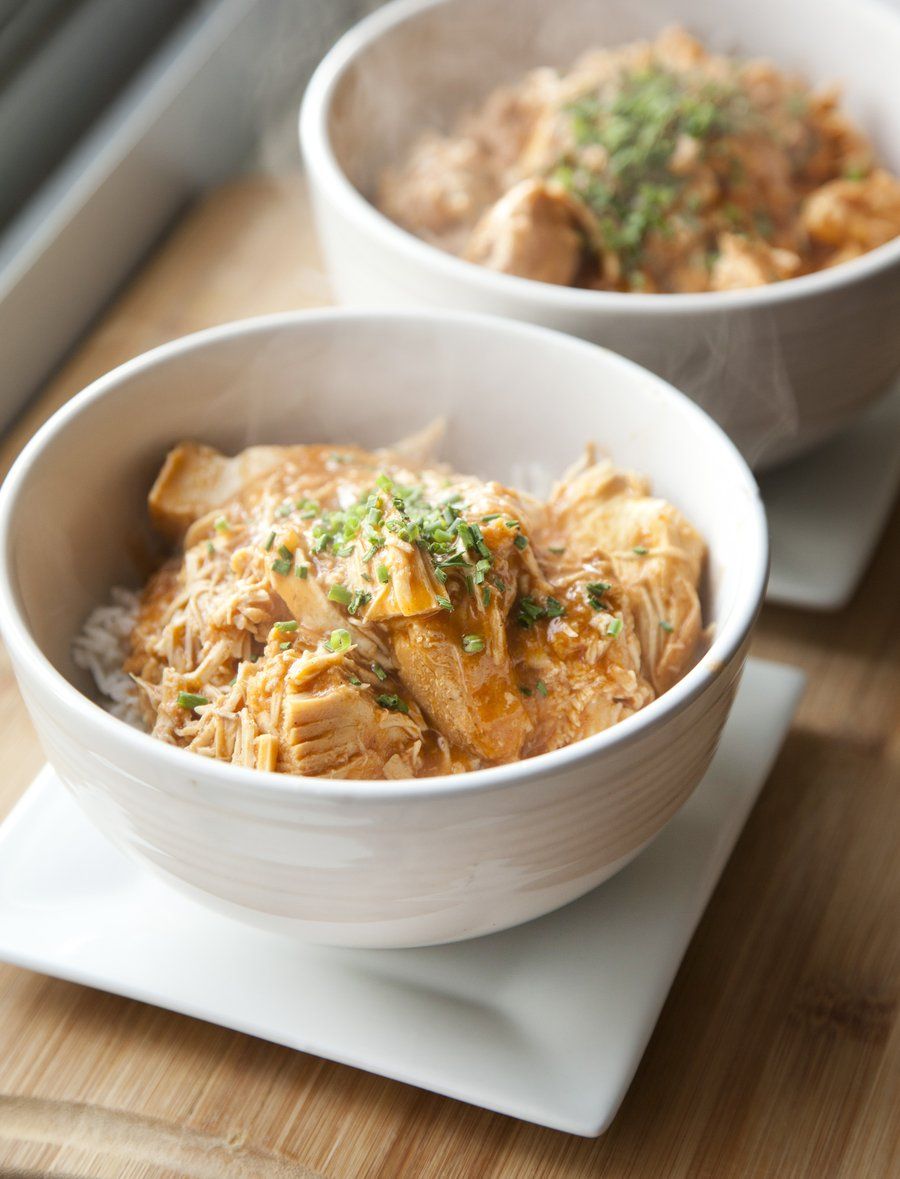 Thai Butter Chicken with Basmati Rice
Prep Time
---
15 Minutes

Cook Time
---
6 Hour 30 Minutes

Total Time
---
6 Hour 45 Minutes

Yield
---
Serves 4

Ingredients
1 Tablespoon Butter
1/2 Onion (minced)
2 Garlic Cloves (minced)
1 Tablespoon Ginger Root (skin removed and flesh minced)
1 Teaspoon Cumin Powder
1/2 Teaspoon Garam Masala
1/2 Teaspoon Chili Powder
14 oz Coconut Milk
3 T Tomato Paste
1 Teaspoon Salt
Pinch Cayenne
2 3/4 lbs Boneless Chicken Breasts
1 1/2 T Flour
2 T Heavy Cream
---
Directions
Heat up a medium sized pot over a medium heat and add your butter. Once melted, add in your onion and cook for 8 minutes. Add in your garlic, ginger, cumin, garam masala, and chili powder and cook another 2 minutes, stirring. Add in your coconut milk, tomato paste, salt, & cayenne and bring to a boil. Reduce to a simmer and let cook for 5 minutes (whisking to incorporate all ingredients).
Add your chicken to your slow cooker and pour the mixture from step 1 all over it. Cover and cook on low for 5 hours.
After 5 hours - remove your chicken carefully from the slow cooker and place on a cutting board. Pour all the liquid from the slow cooker into a fat separator. Using a spoon, ladle 1.5 Tablespoons of the fat from the top and pour in a large saucepan. Heat up the sauce pan and add in your flour, stirring constantly to create a roux. Cook the roux for 2 minutes over a medium heat.
Slowly whisk in the liquid from the fat separator (discarding any remaining fat), and bring to a boil. Cook over a high heat and let reduce for 5-10 minutes. Taste and season with salt and cayenne and add in Heavy Cream. Meanwhile cut your chicken into chunks and place in the liquid. Toss to coat all the chicken with the sauce and cook another 5 minutes just to re-heat the chicken. You can then cover the chicken and take off the heat and wait to reheat for serving, or serve right away with Basmati Rice...
For Perfect Basmati for Four - In a small saucepan combine 1 cup basmati rice with 1 3/4 cups of Water, 1 Tablespoon of Butter and a pinch of salt. Bring to a boil, reduce to a simmer, cover and let cook, undisturbed for 20 minutes. After 20 minutes, remove from heat and let sit 5 minutes. Fluff with a fork and serve.