A few weeks ago, my husband and I ate at the restaurant ABC Cocina in the Flatiron District of NYC. Our appetizer course was a Peeky Toe Crab and Corn Fritter with a Chipotle Aioli that we both went nuts over. So this past weekend I wanted to try and recreate that fritter as best as I could.
These fritters were to die for! I have ideas of how I may experiment with the recipe in the future (maybe substituting seltzer for the milk to see if it gives it a fluffier texture)…but until then, this recipe was awesome!
I got the crabmeat from one of my favorite seafood purveyors in NYC, The Lobster Place (located in the Chelsea Market). I have tried the cheap canned crabmeat that they sell in supermarkets and it's literally inedible. Spend the extra $10 and get the real deal! Peeky Toe Crab was not in stock so I got Blue Crab (just as delicious!)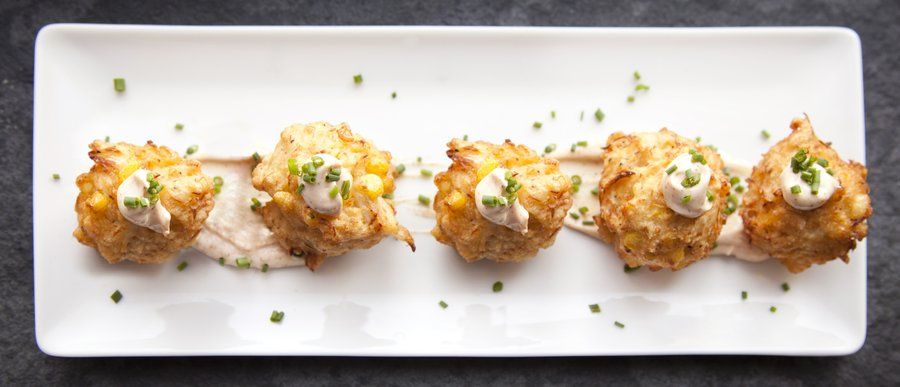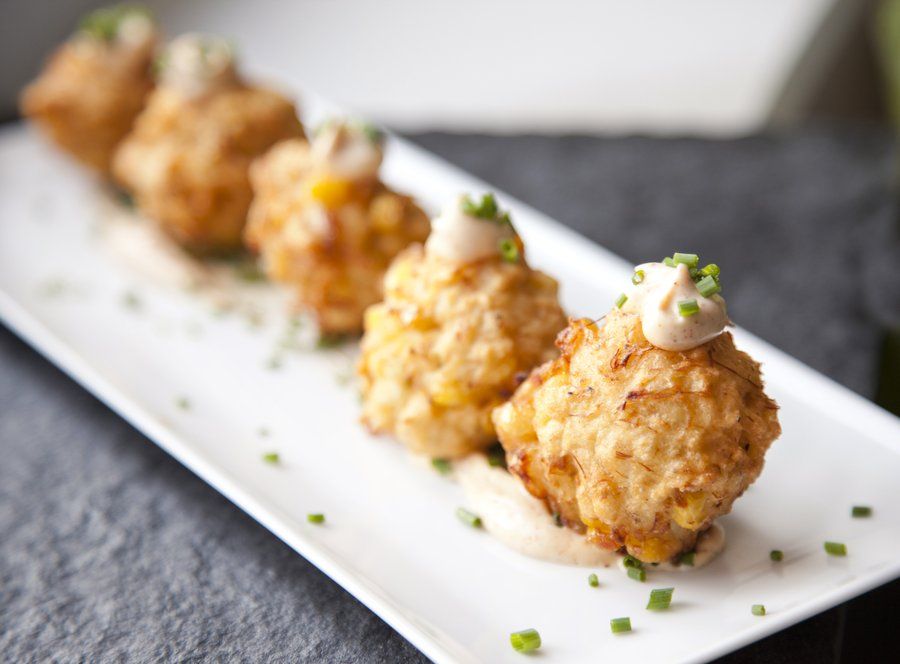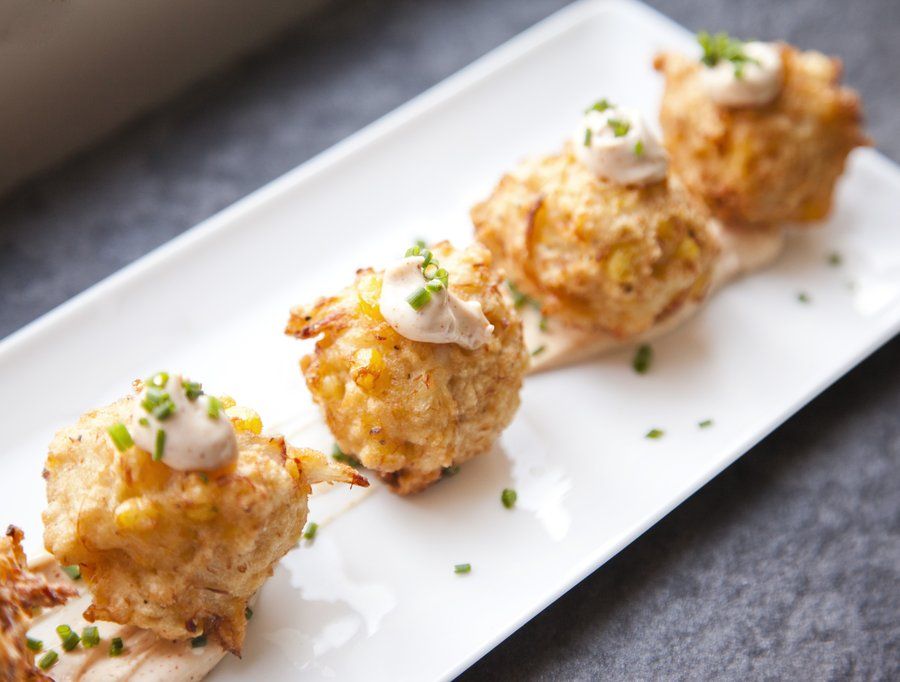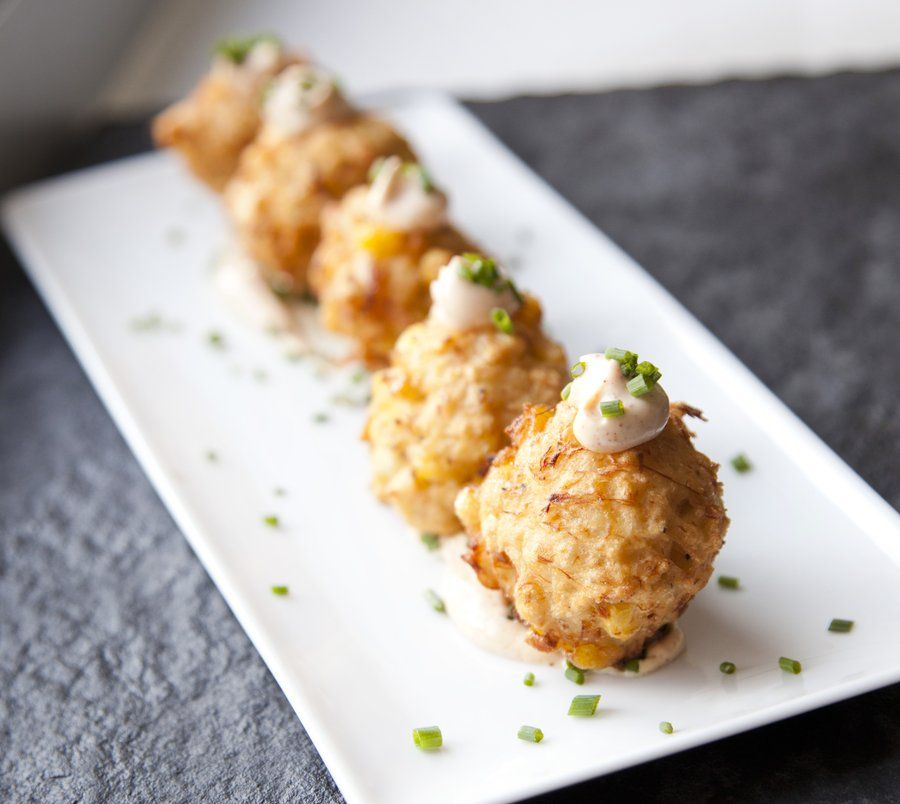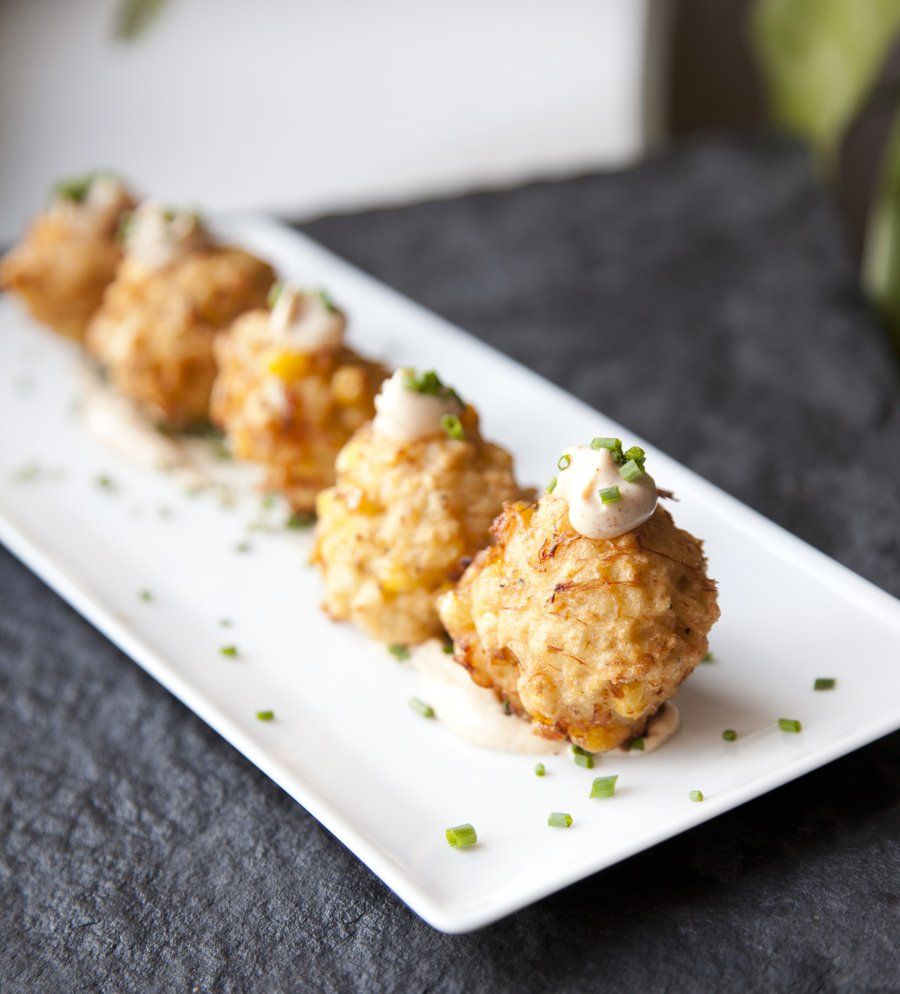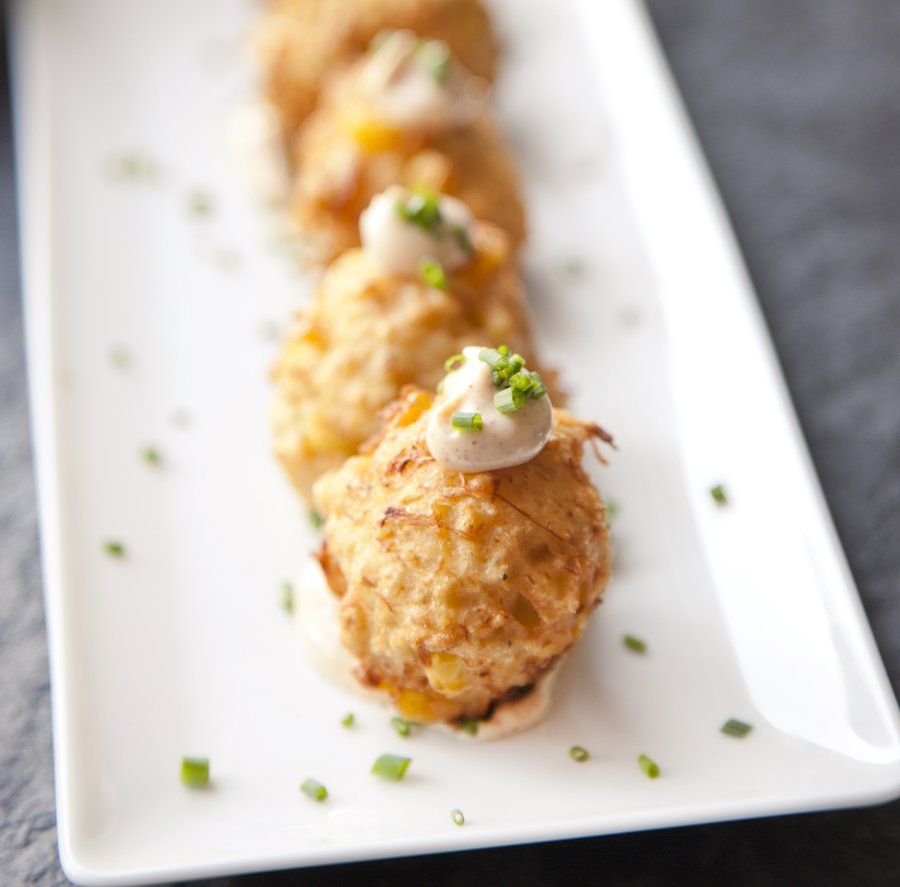 Blue Crab and Corn Fritters with a Chipotle Aioli
Prep Time
---
1 Hour 15 Minutes

Cook Time
---
10 Minutes

Total Time
---
1 Hour 25 Minutes

Yield
---
Makes 20-25 fritters

Ingredients
1 Tablespoon Butter
3/4 Cup Onion (minced)
1 Cob of Corn (kernels only)
1 1/4 Cups All Purpose Flour
1/2 Teaspoon Baking Powder
1/2 Teaspoon Salt
1/2 Teaspoon Black Pepper
1/4 Teaspoon Paprika
1/3 Cup Whole Milk
1 Egg
1/2 Pound Blue Crab Meat (chopped)
1/4 Cup Mayonaise
1/2 Teaspoon Chipotle Pepper Seasoning (or to taste)
Canola Oil (for frying)
---
Directions
Heat up a small skillet and add your butter. Once the butter has started to melt, add in your onion and corn kernels and saute over a medium heat for about 8 minutes. Remove from heat and set aside.
In a large bowl combine your flour, baking powder, salt, pepper and paprika. Mix together with a fork. In a small bowl - whisk your milk and egg together. Pour your milk/egg mixture into your flour mixture and stir to combine completely. Stir in your crab meat and your onion/corn mixture (from step 1). Mix together and refrigerate at least an hour to allow the mixture to cool.
While your batter is cooling - make a simple aioli by combining your mayonnaise with chipotle pepper powder. Add as much chipotle to your liking (I also used some cayenne to give it an extra kick).
Heat up a deep fryer with Canola Oil to 375 degrees. Remove your batter from the fridge and in batches, using an ice cream scoop, scoop batter into the hot oil and fry til golden brown (about 3-5 minutes). Repeat with remaining batter. Serve hot with Aioli.