I recently took a Korean cooking class at my Culinary School to learn a little more about Korean Cooking. The only Korean "cooking' I've really done is working with Kimchi to make a Kimchi Aioli…. And the only Korean Cooking I've eaten, has been at those cool NYC Korean BBQ places where you grill your own meat at the table.
But other than that, I hadn't tried any of the classics like Bibimbop, or making Kimchi from scratch, or working with any traditional Korean ingredients in my own kitchen.
One of my favorite dishes to come out of the class were these Hot Korean Wings (which in all honesty, I don't think are all that hot)…but they were delicious!
So last night I recreated this dish! The recipe calls for Korean Red Pepper Paste, but if you can't find this in your supermarket, you can use Sriracha.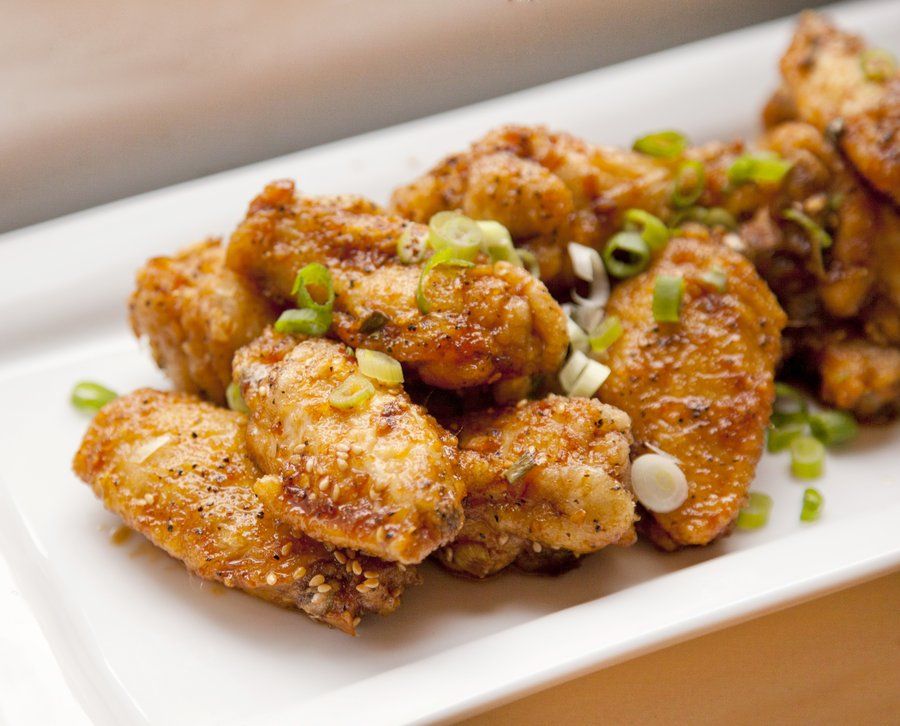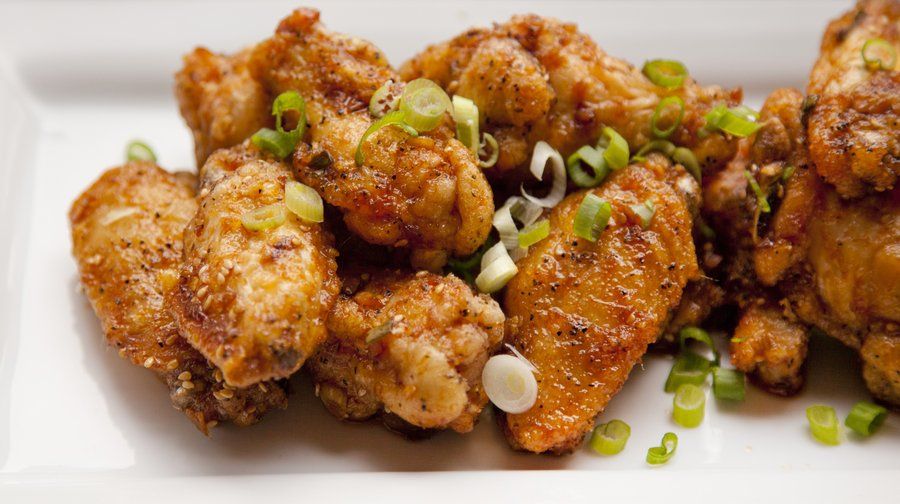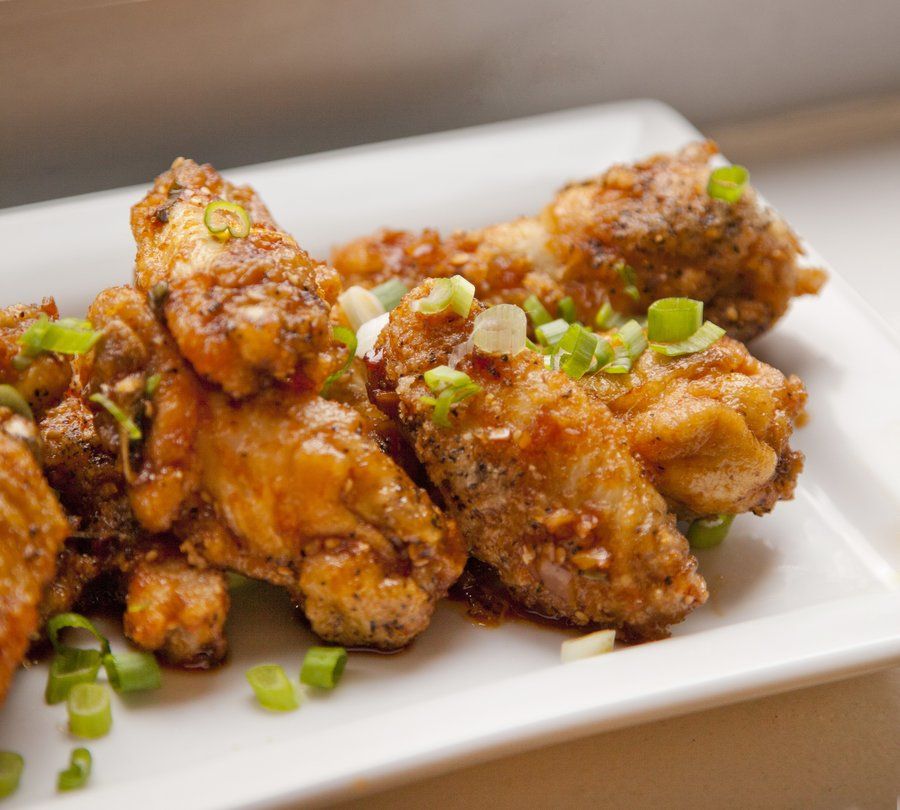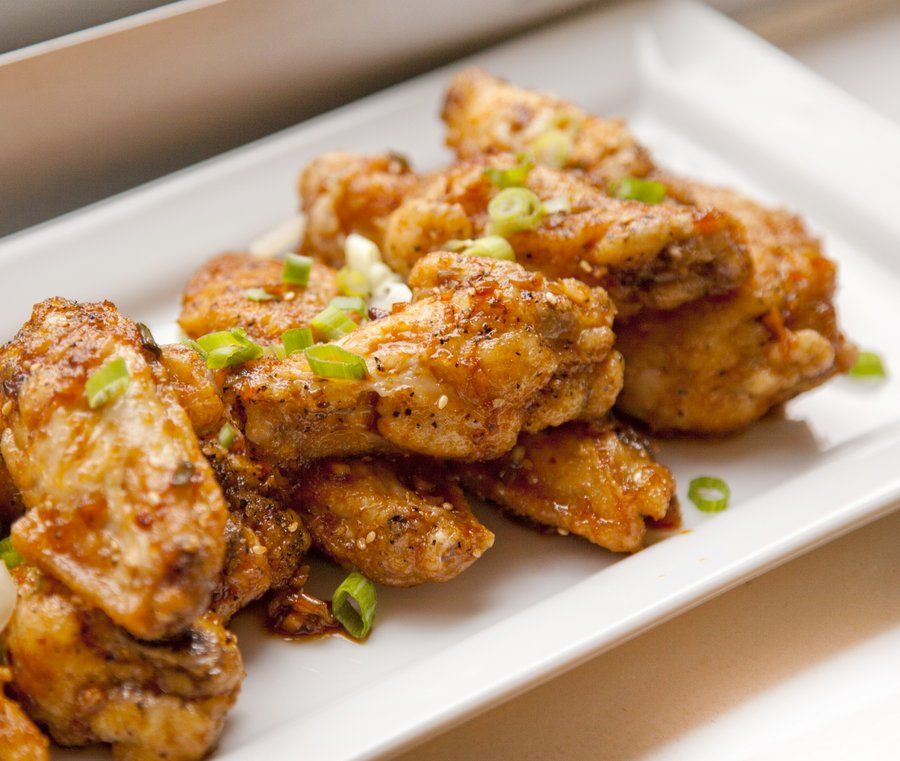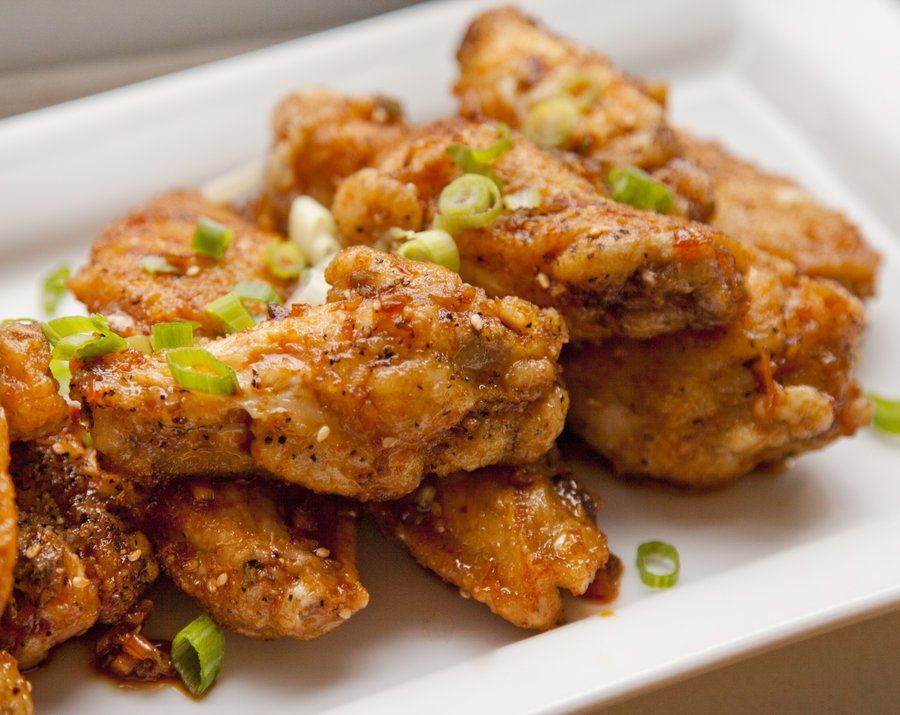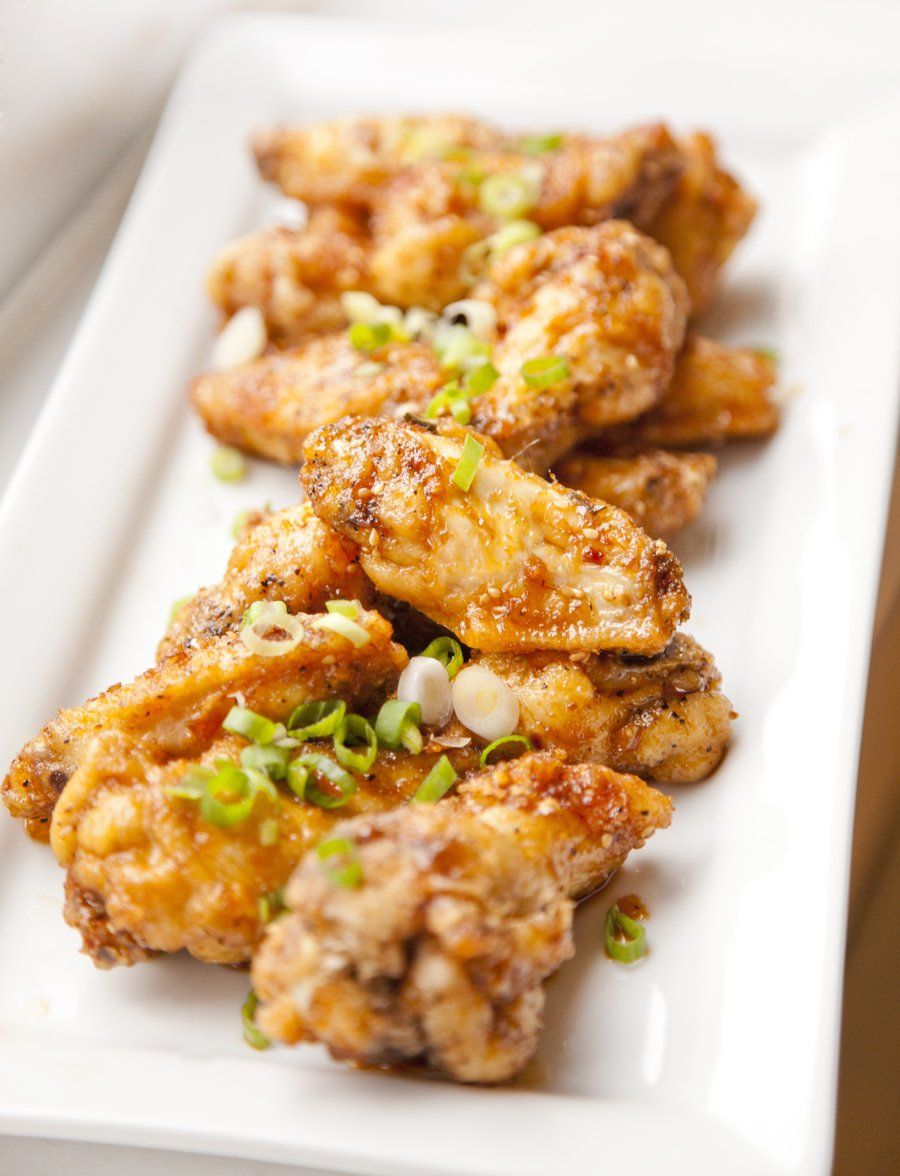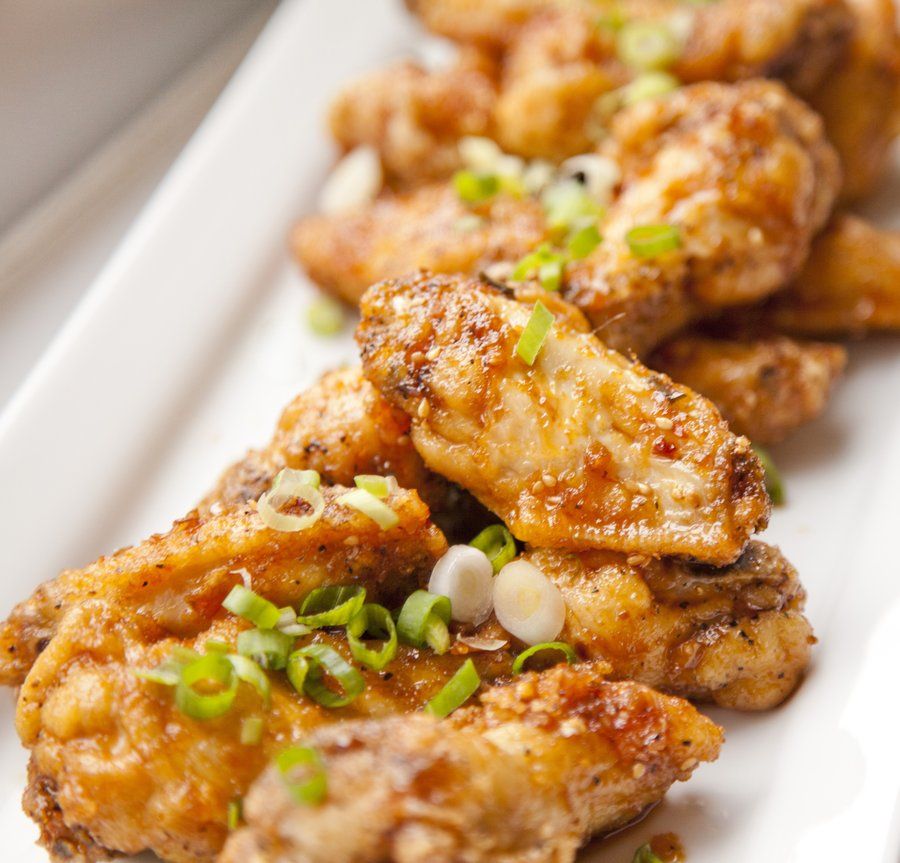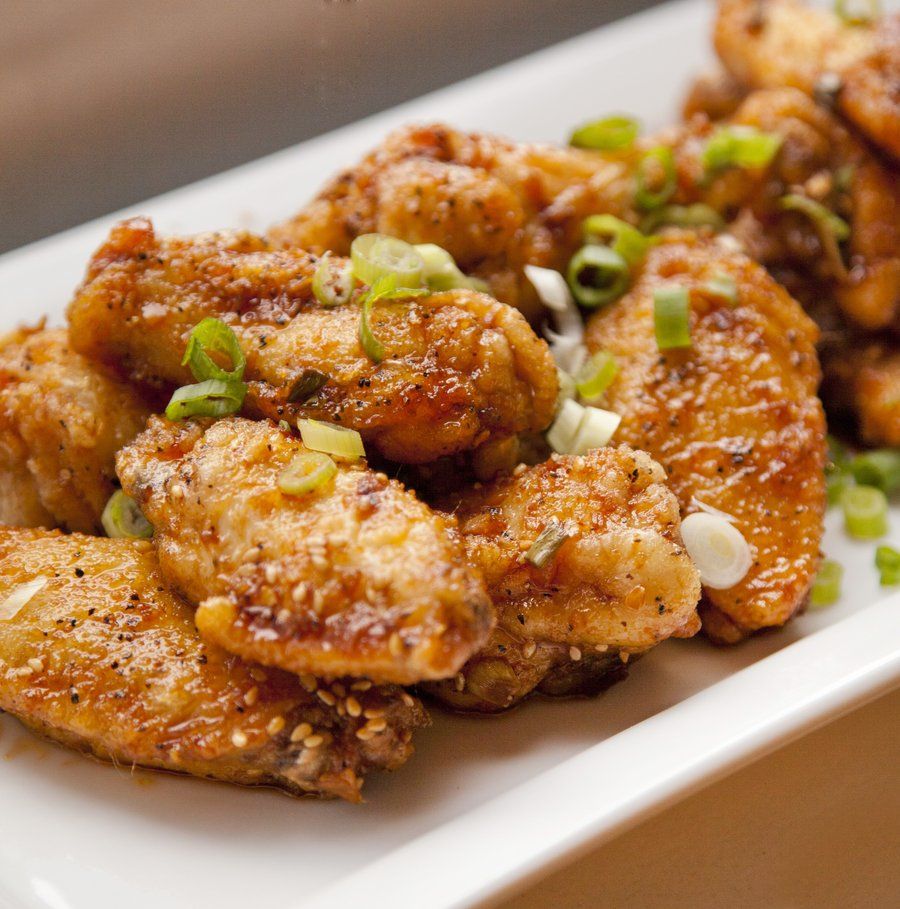 Hot Korean Wings (DAK GANGJUNG)
Prep Time
---
10 Minutes

Cook Time
---
20 Minutes

Total Time
---
30 Minutes

Yield
---
Makes 32 wings

Ingredients
16 Chicken Wings (split to make 32 wings)
2 tsps Salt
2 tsps Black Pepper
1/4 Cup Cornstarch
4 Garlic Cloves (roughly chopped)
1 inch Ginger Root (peeled and roughly chopped)
6 T Soy Sauce
2 T Korean Red Pepper Paste
1/2 Cup Brown Sugar
1/4 Cup Rice Wine
---
Directions
Place the split chicken wings in a large paper bag. Add in the salt, pepper and the cornstarch and mix until all pieces are coated. Set aside for 5 minutes and let sit.
Heat up a deep fryer to 360 degrees - in batches, fry up your chicken until golden brown (about 4 minutes). Remove chicken from fryer and place on a resting rack to drain.
Once the chicken is fried, you can make your marinade. Heat up a large skillet with 1 tablespoon of canola oil. Add in your garlic and ginger and cook 1 minute. Add in your soy sauce, red pepper paste, brown sugar and rice wine and cook over a high heat until it starts to thicken and bubble. Add in your chicken wings to the skillet and toss so they're completely coated. Cook about 2 minutes - remove from pan with a slotted spoon and serve hot.