I love Asian style "pancakes" whenever I order in take-out. The classic version is a scallion pancake served with a soy sauce based sauce and it's delicious!
In this version, I add in seafood - specifically, Shrimp. However you can make this recipe and substitute in scallops or squid, or a combo of all three! The dipping sauce has a great kick to it with the red pepper flakes (if you're not super into spice, you can add less pepper or none at all!)
This dish is addictive and super easy to make!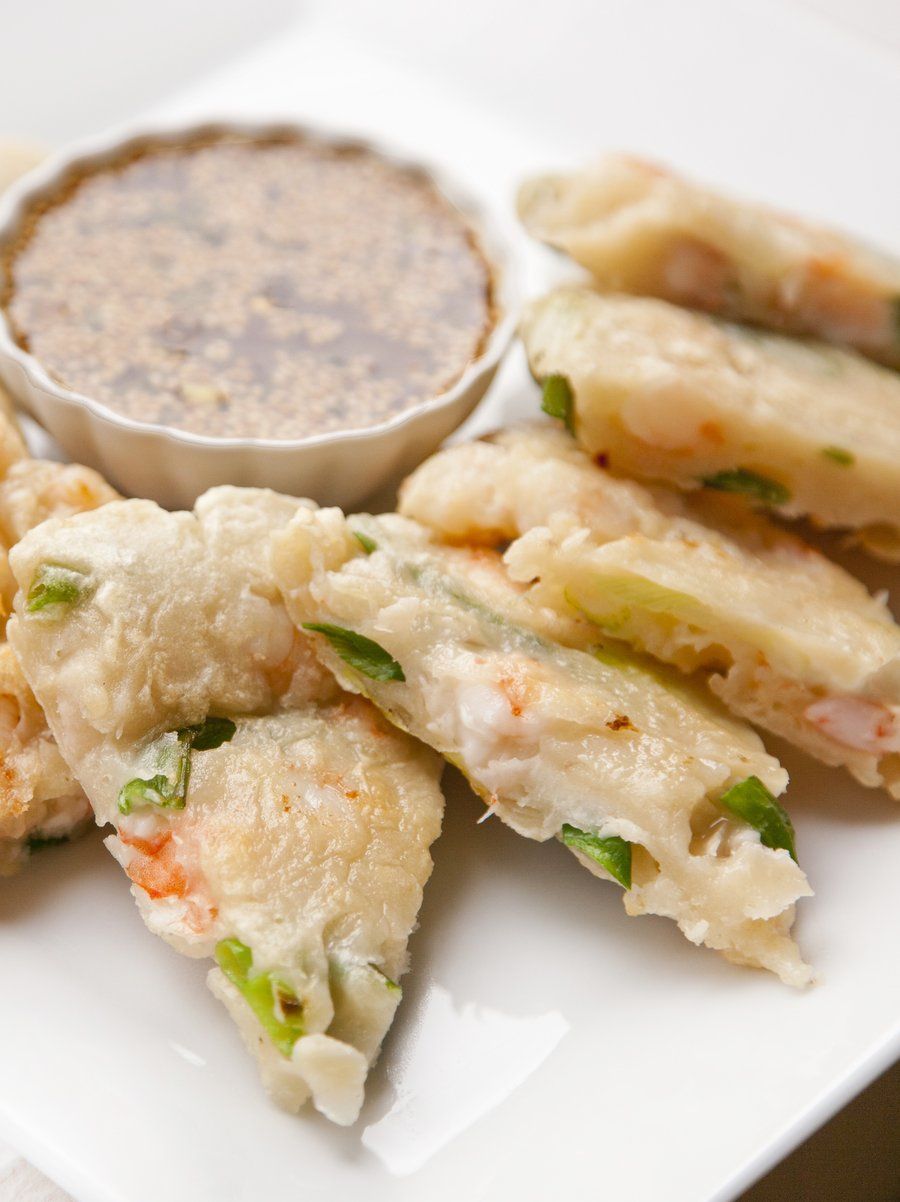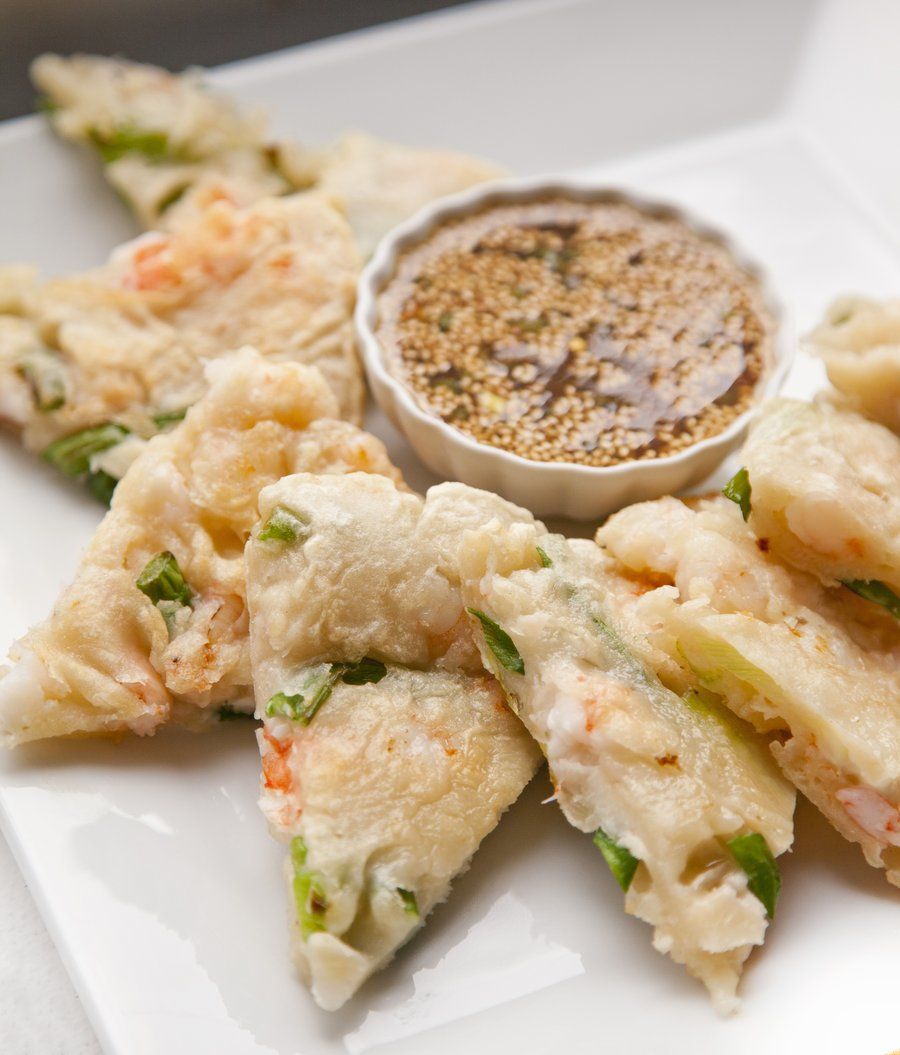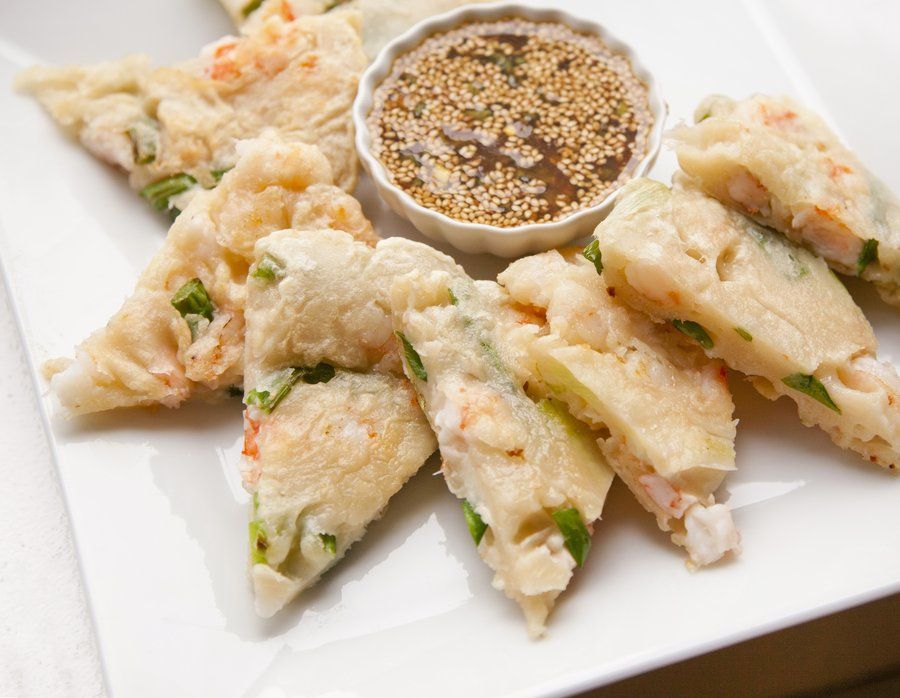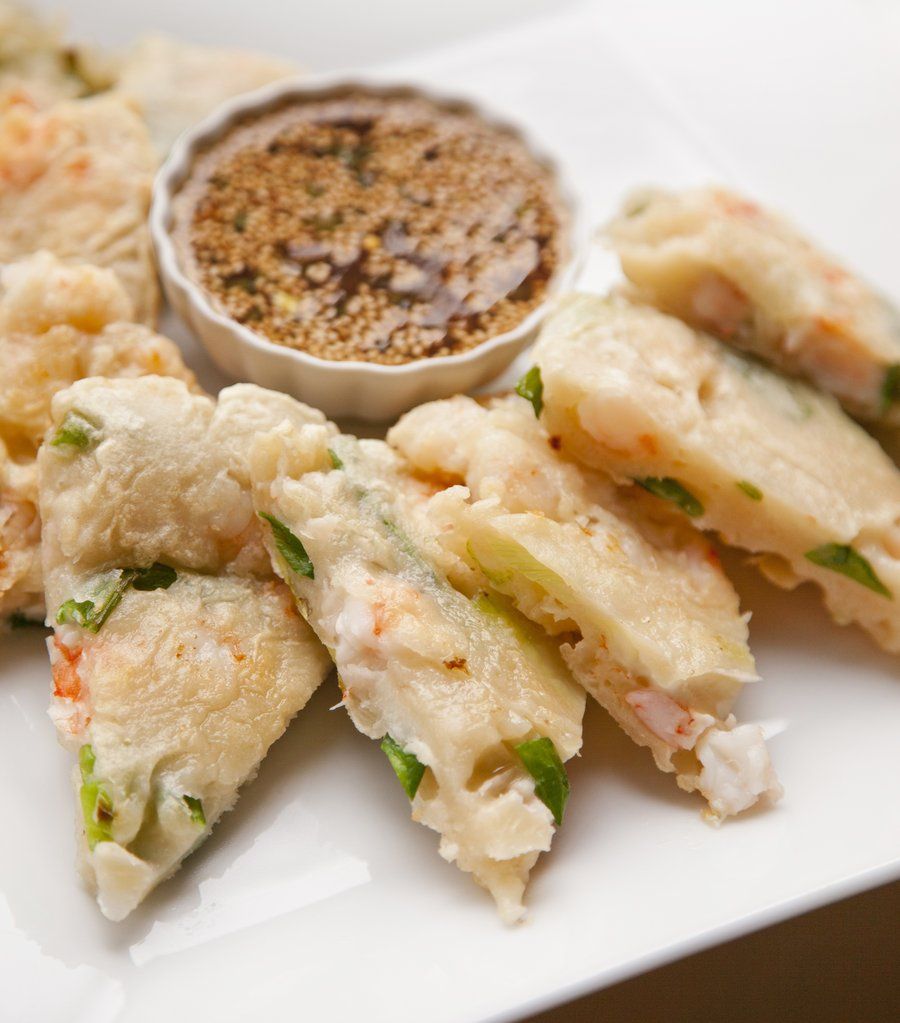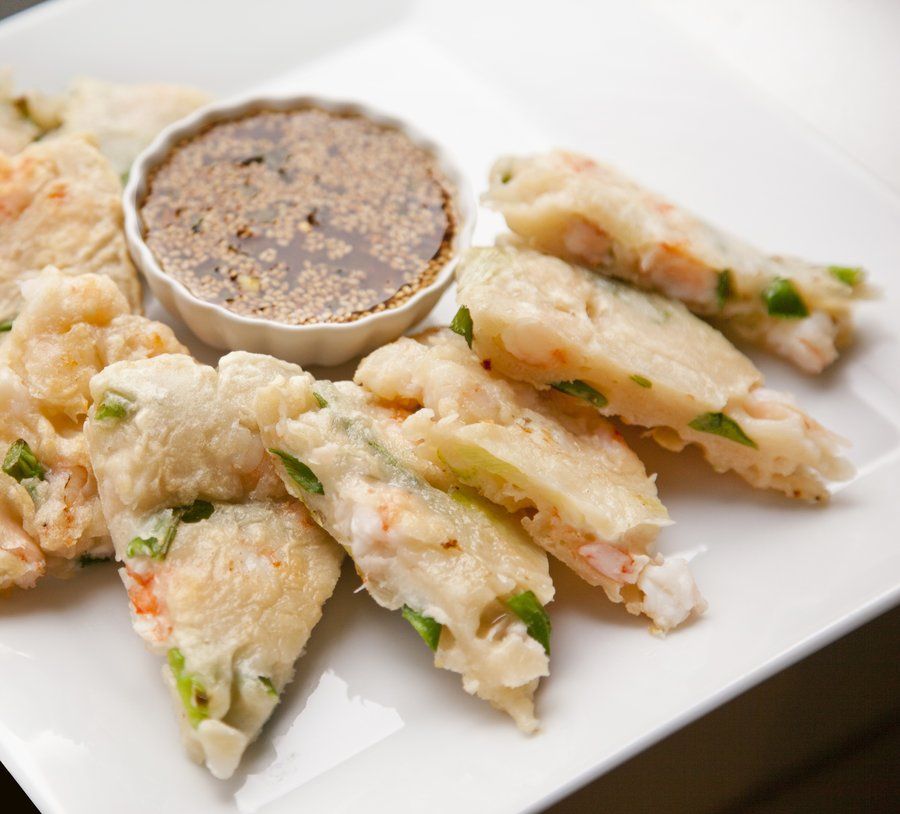 Shrimp and Scallion Pancakes
Prep Time
---
10 Minutes

Cook Time
---
15 Minutes

Total Time
---
25 Minutes

Yield
---
Makes 2, 9" Pancakes

Ingredients
1 1/4 Cups All Purpose Flour
1/3 Cup Cake Flour
1 Teaspoon Salt
1 1/4 Cups Water
5 Scallions (cut into 2" pieces)
1/2 Pound Shrimp (peeled, deveined and cut into 1/2" pieces)
Canola Oil (for pan frying)
2 T Soy Sauce
1 Tablespoon Apple Cider Vinegar
1/2 Tablespoon Honey
1 Tablespoon Water
1 Tablespoon Sesame Oil
1 Teaspoon Red Pepper Flakes
1 Teaspoon Sesame Seeds (toasted)
2 T Scallion (sliced thin)
---
Directions
In a large mixing bowl, combine the flours and salt. Mix well. Add the water and stir until the batter is smooth. Stir in the green onions and Shrimp.
In a medium nonstick skillet, add 1 tablespoon of the oil and place over medium-high heat.
With a ladle, spoon half the batter into the skillet, distributing the batter evenly around the skillet. When the batter is set and the bottom is a golden brown (about 3 minutes) flip the pancake over. With the back of the spatula, press down and flatten the surface of the pancake. Cook another 3 minutes until the center of the pancake feels firm to your touch. Remove pancake from pan and place on a paper towel lined cutting board. Repeat with the remaining batter. Add more oil to the skillet as needed. Cut into 8 wedges and serve with the dipping sauce.
For the Dipping Sauce: In a medium bowl, whisk together the soy sauce, vinegar, honey, water and sesame oil. Add the red pepper flakes, sesame seeds and scallions. Mix until combined. Transfer to an airtight container and store in the refrigerator until using.