With Sweet Corn in season during the Summer, I knew I had to try making a Corn Chowder. I added elements of Thai and Indian cooking to give some depth of flavor and this soup came out delicious!
Super easy to make, super quick, and great to make in large batches to then freeze for later consumption!
I topped my soup with a sour cream drizzle (just mix a little sour cream with a splash of milk and shake it up in a squeeze bottle), sliced scallions and some crumbled bacon.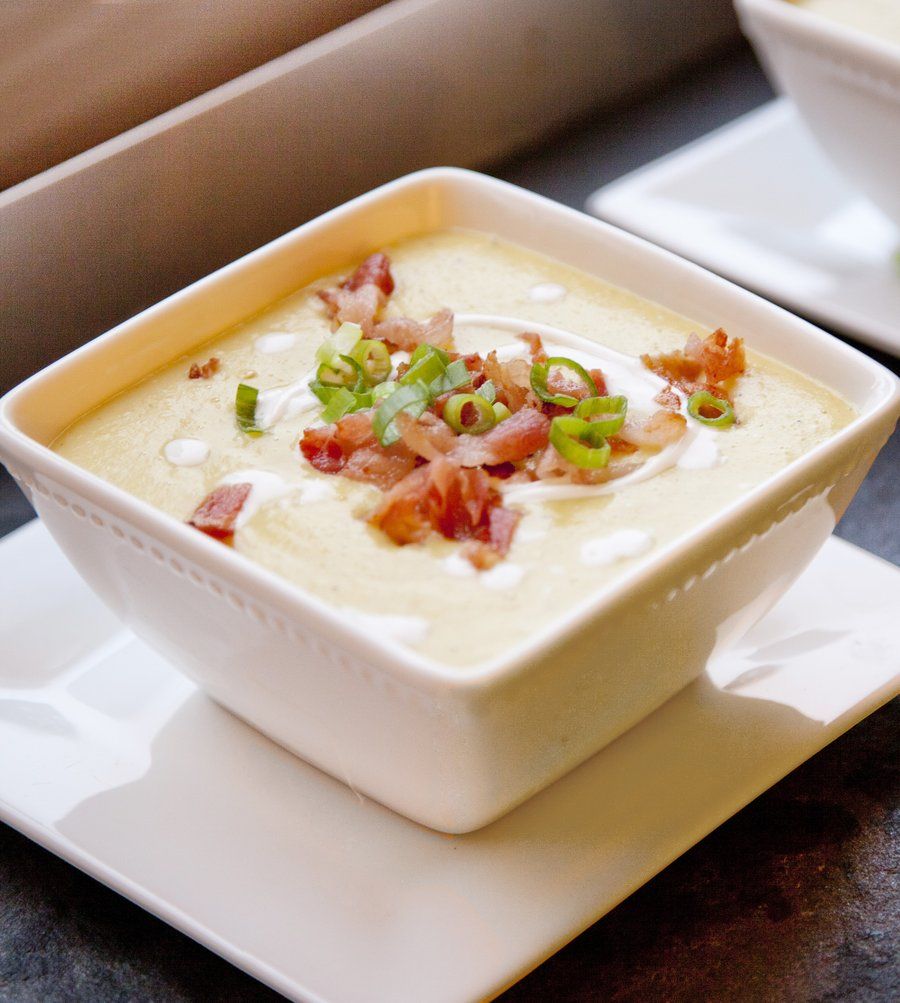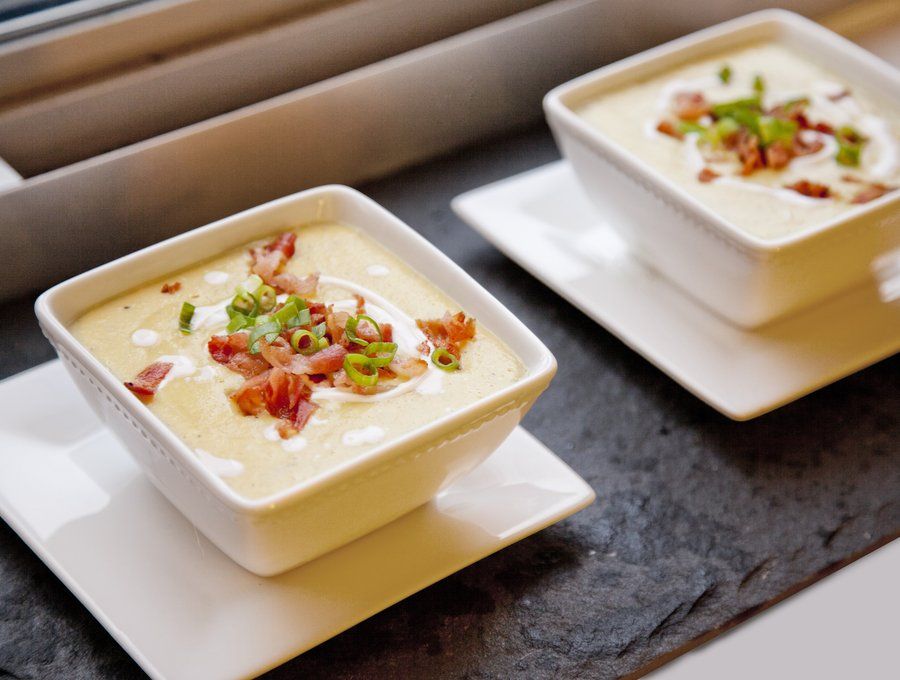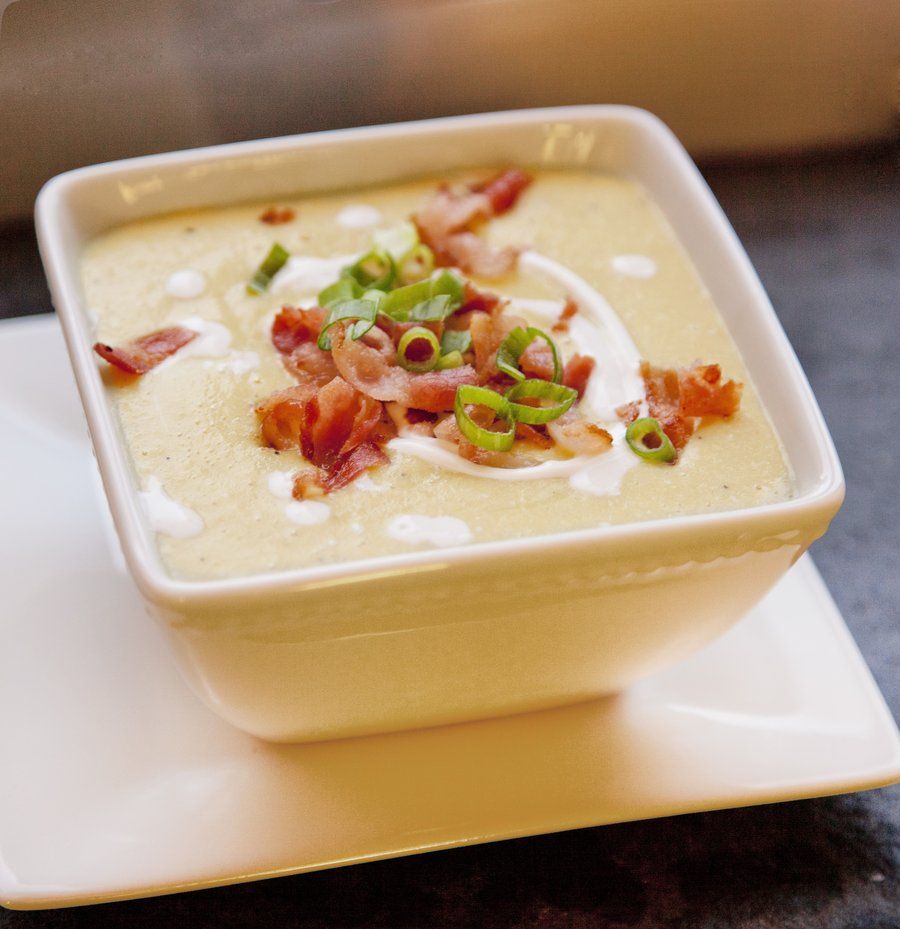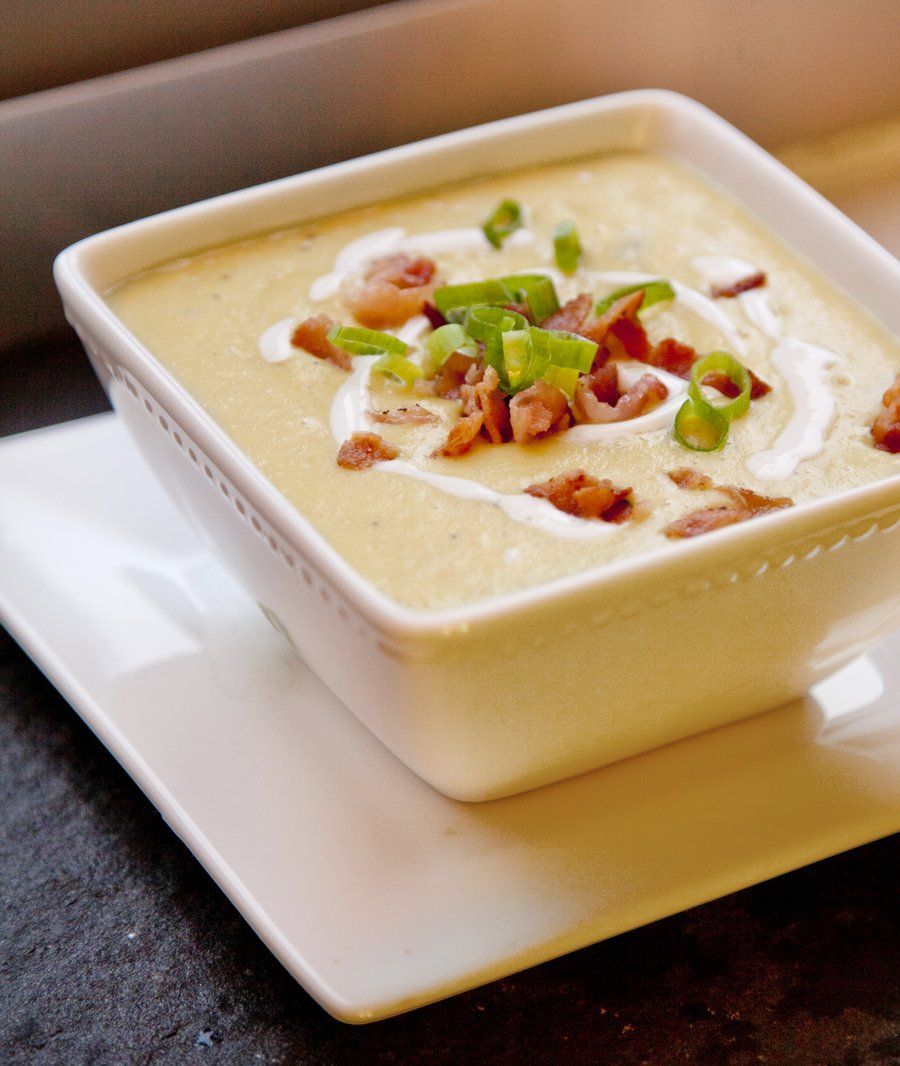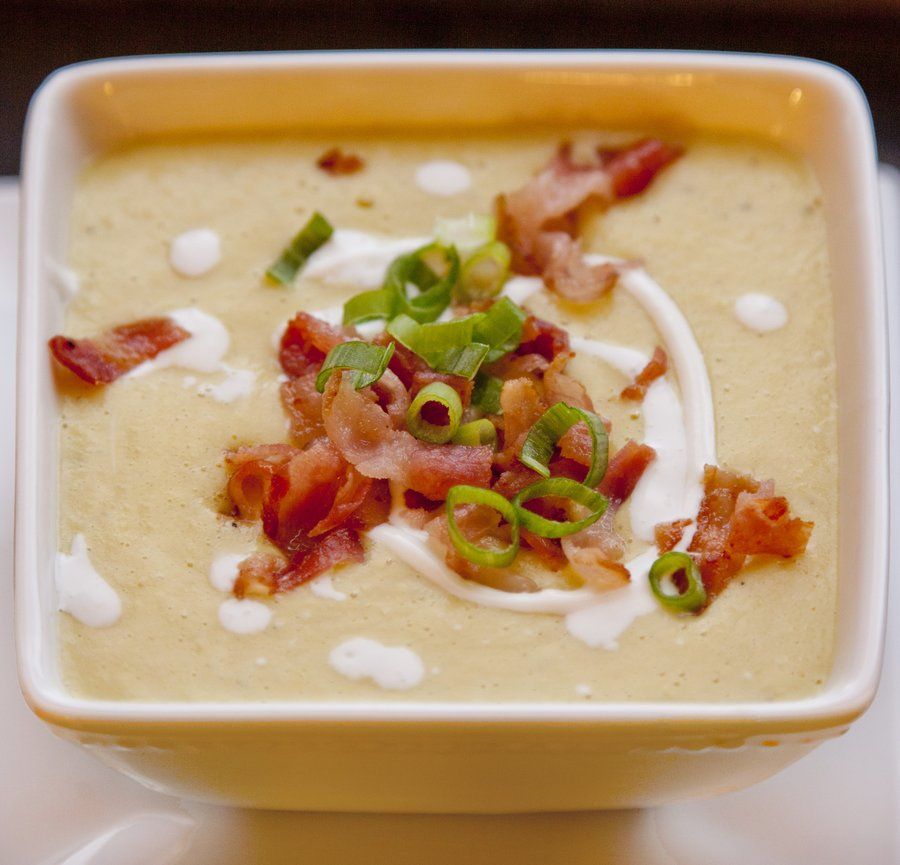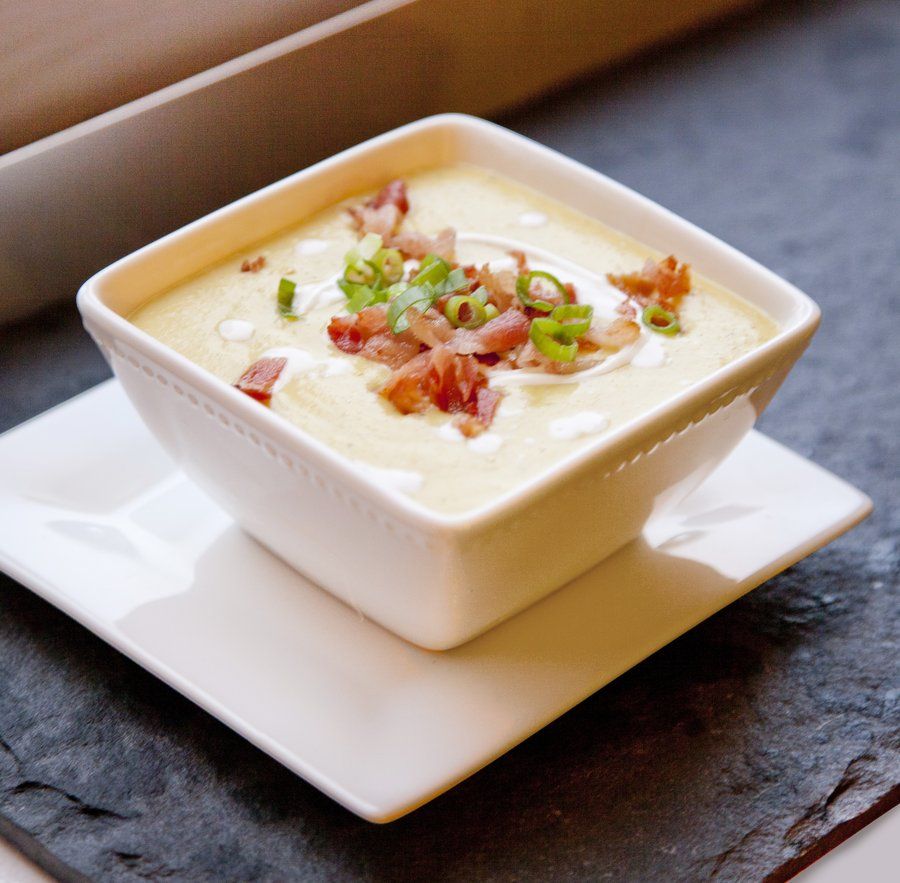 Creamy Corn Chowder
Prep Time
---
10 Minutes

Cook Time
---
20 Minutes

Total Time
---
30 Minutes

Yield
---
Serves 2

Ingredients
3 Ears of Corn
1/2 Onion (diced small)
1 Garlic Clove (chopped roughly)
1/2 Cup Corn Stock (made in Step 1)
2 1/2 T Coconut Milk
1 Tablespoon Heavy Cream
Salt (to taste)
3 Sprigs Thyme
Pinch Cayenne
Pinch Cumin Powder
---
Directions
Make a Corn Stock: Using a knife, cut the kernels or corn off the cob, and place the cobs in a large pot. Add about 2 cups of water and 3 sprigs of thyme and bring to a boil. Reduce to a simmer and cook about 15 minutes - strain and reserve liquid (discard of solids).
Meanwhile, in a saute pan, heat up 1 tablespoon of Olive Oil. Add in your onion and cook 5 minutes. Add in your corn kernels and cook another 5 minutes. Add in your garlic, cayenne, and cumin and cook 2 more minutes. Transfer this mixture to a blender and blend for 30 seconds.
Add in 1/2 cup of your corn stock from step 1 to the blender. Also add in the coconut milk and heavy cream. Blend another 30 seconds. Season with salt. Serve hot with sliced scallions, Bacon, and/or a sour cream drizzle (optional).