My husband is one of those guys who can eat anything and everything and never gains weight – an affliction I wish I could have been blessed with, but I digress.  He usually eats quite healthy but over the past few years I have figured out his major weakness: A good chocolate chip cookie.
I usually try to have a homemade baked good made at all times for us to nosh on, but with a busy work schedule, and my hatred for baking, sometimes I fall short – feel free to put me at the top of the 'Worst Wives List'.
So recently with such a busy schedule, instead of making cookies, I've been ordering him Tate's Chocolate Chip Cookies. For those of you who have never tried a Tate's cookie, stop reading, and go buy some immediately.  I must admit, there's something about the taste and texture of these chocolate chip cookies that put them in a different echelon of cookie notoriety.
The only downside to Tate's: to buy a bag you need to take a mortgage out on your house. I mean $6 for a small bag of cookies makes me cry inside, especially when I know how much it costs to make a cookie…
So after our bank account suffered and ached from buying 5 bags of cookies, I decided to take a stand and attempt to recreate the Tate's amazingness.
The great thing about these cookies is that most of the ingredients you probably already have in your house – not to mention, they're extremely quick to make!
I think this recipe came out amazing – the flavor and the texture… it was all there.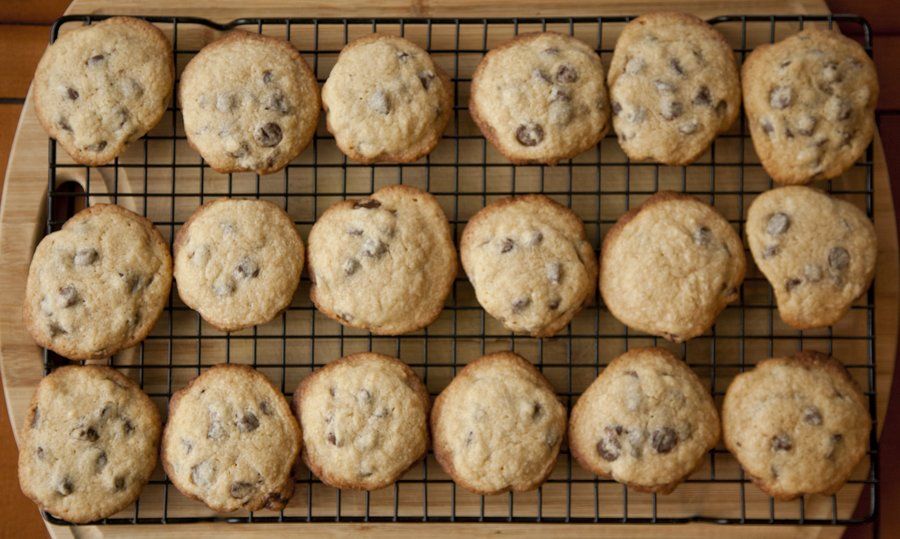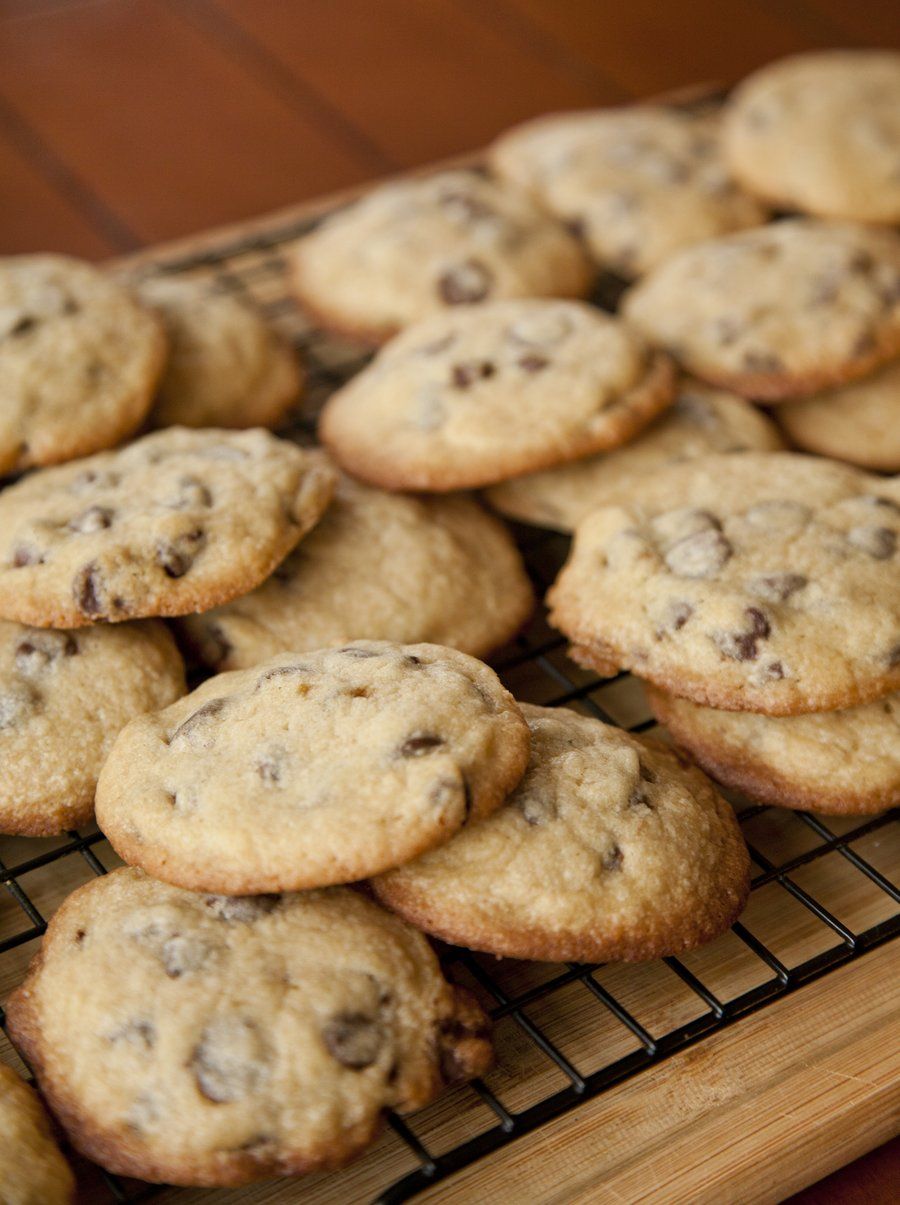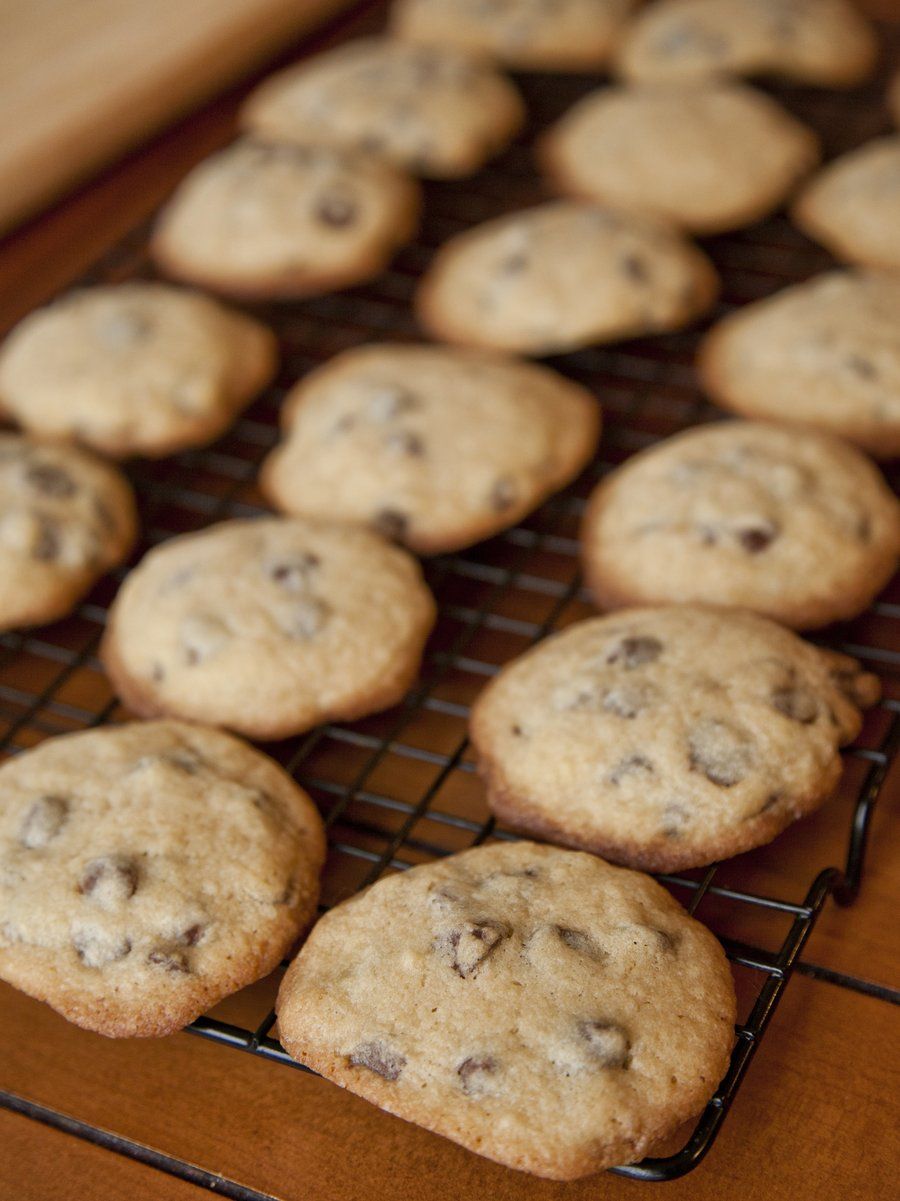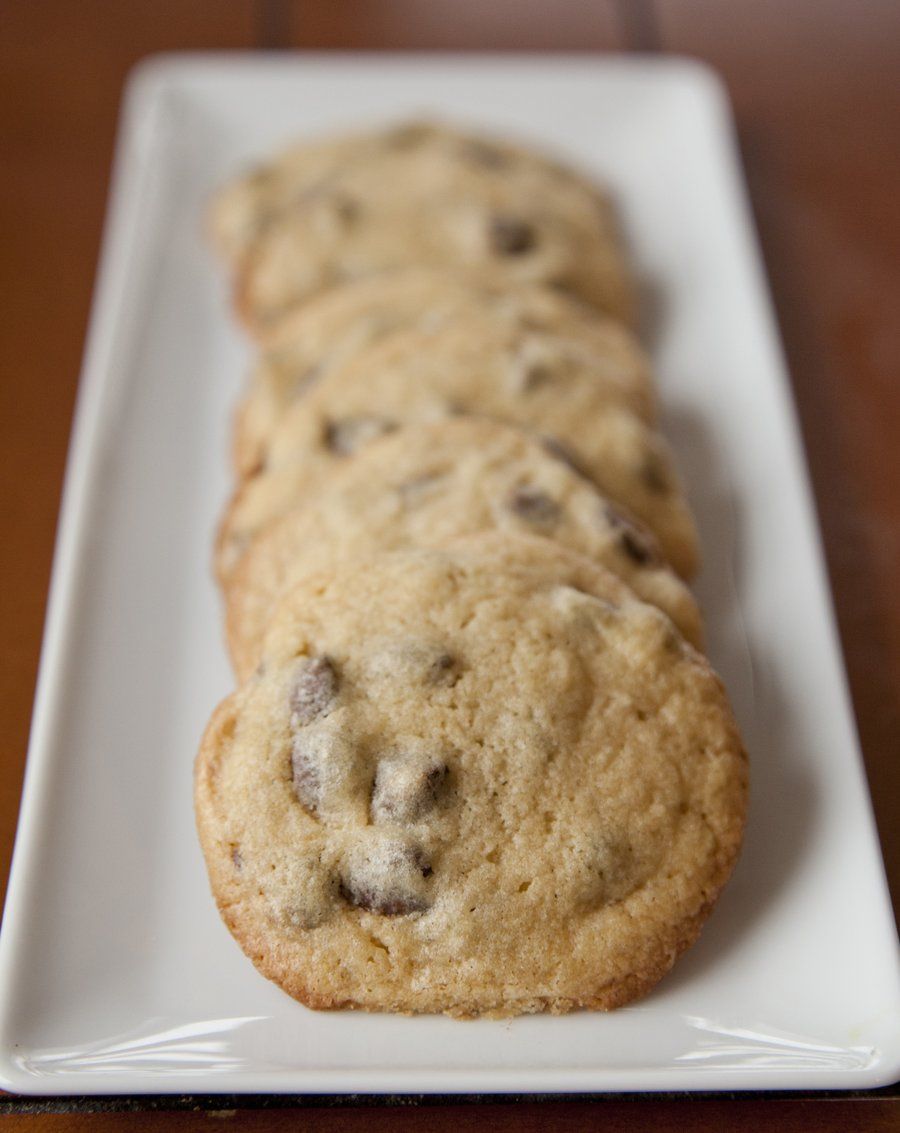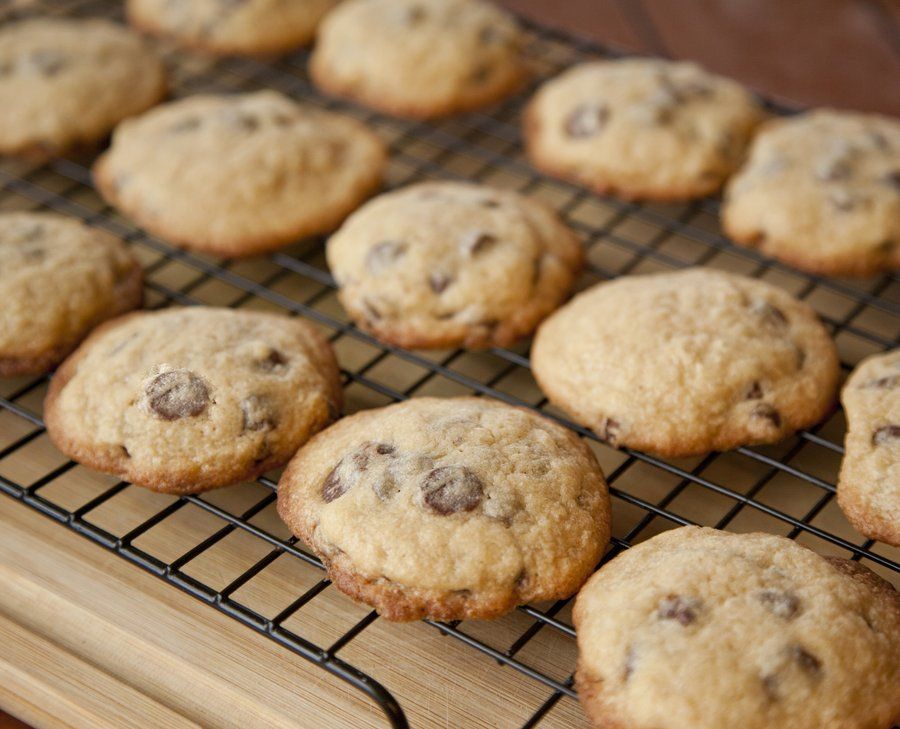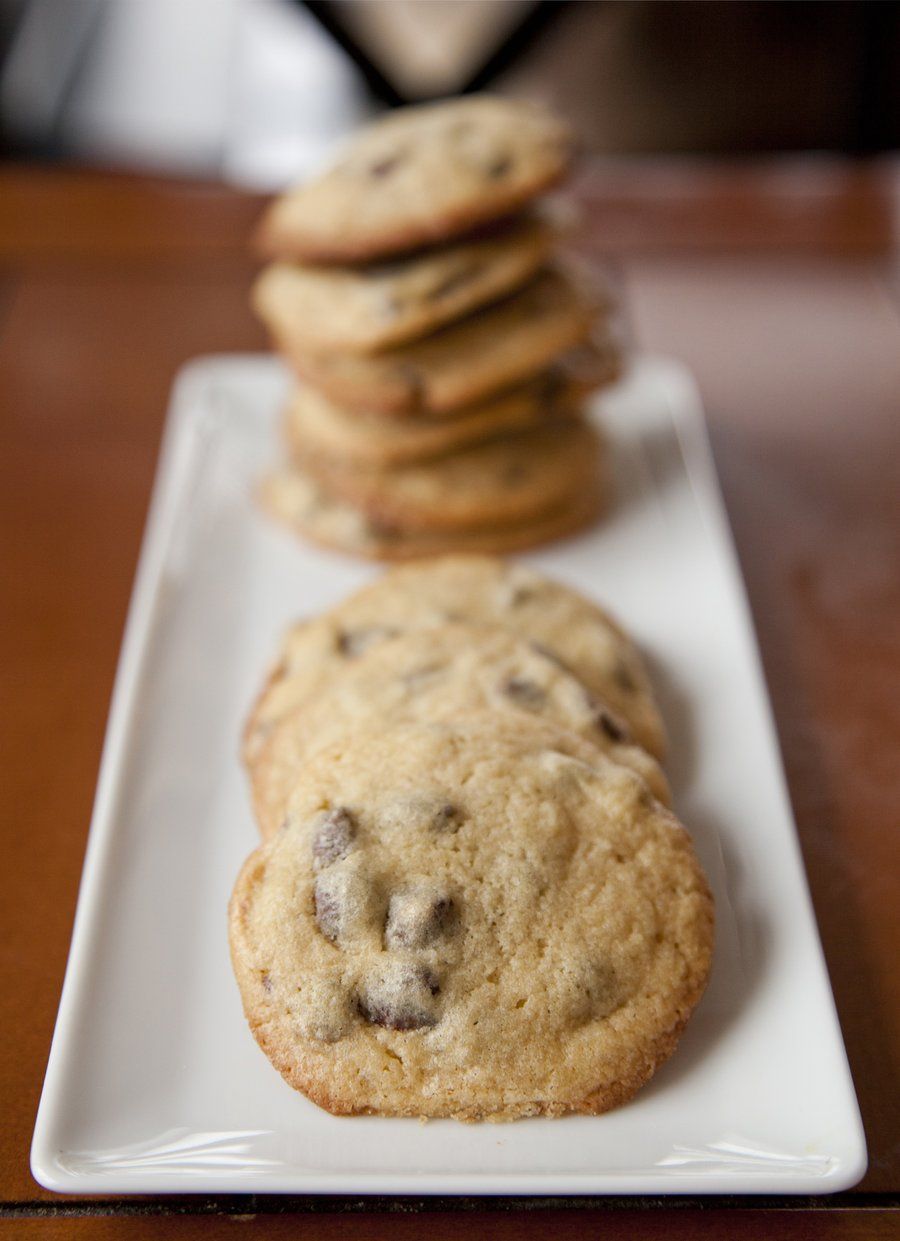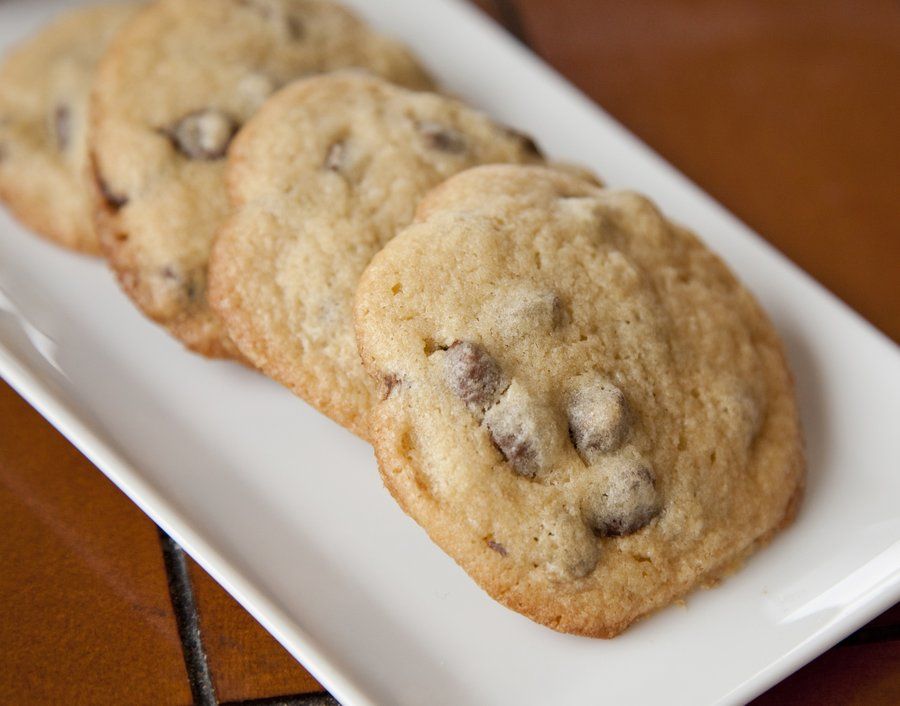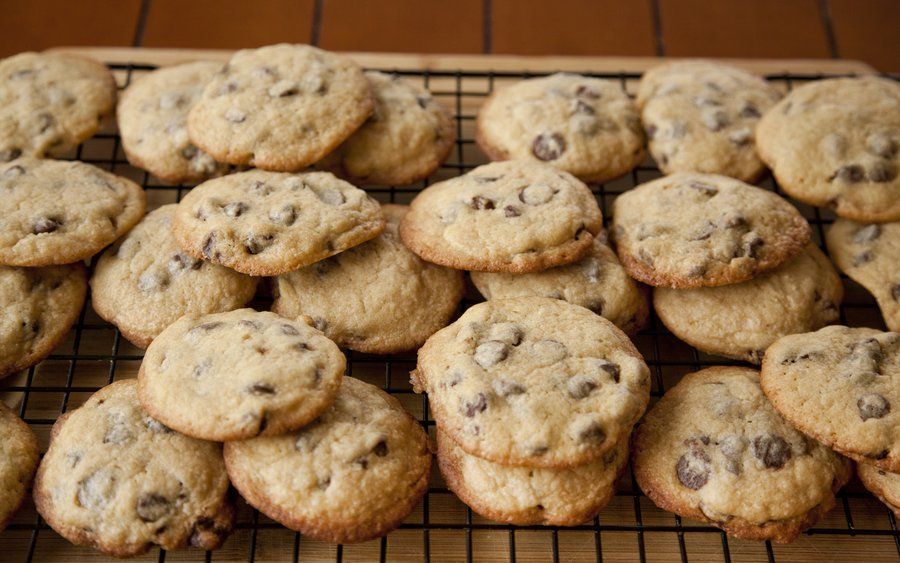 Tate's Copycat Chocolate Chip Cookies
Prep Time
---
15 Minutes

Cook Time
---
15 Minutes

Total Time
---
30 Minutes

Yield
---
10 Cookies

Ingredients
2 Cups All Purpose Flour
1 Teaspoon Baking Powder
1 Teaspoon Sea Salt
2 Sticks Butter (1 cup - at room temperature)
3/4 Cup Granulated Sugar
3/4 Cup Light Brown Sugar
1 Teaspoon Water
1 Teaspoon Vanilla
2 Eggs
2 Cups Semisweet Chocolate Chips
---
Directions
Preheat your oven to 350 degrees. Line 2 baking sheets with parchment paper.
In a large bowl, stir together you flour, baking powder and salt. In another large bowl, cream the butter and sugars, then add the water and vanilla. Mix until just combined.
Add eggs to the butter mixture and mix them lightly. Stir in the flour mixture to your butter mixture. When flour is mixed in, fold in the chocolate chips.
Drop 2 tablespoonfuls of the cookie dough 2-inches apart onto your baking sheets. Bake for 12-15 minutes depending on your preference of doneness. Allow to cool.