Tonight, my husband and I are going over to our friend's apartment downtown for dinner and I wanted to bring a delicious appetizer that wouldn't be too filling to eat before the main event.
Recently I have been buying fresh corn on the cob and they have been beautiful! The corn has been bright yellow, and super sweet. I have been using it in everything from quinoa, to chili or just making it plain sautéed with a little butter and salt– so today I wanted to feature this incredible ingredient in a fun Mexican style dip with Homemade Tortilla chips.
I have been making my own tortilla chips lately as well because I like to be able to control the salt content on my chips. It is so easy and quick to make your own chips, not to mention, so much cheaper! All you need are corn tortillas (I like the Mission brand) and salt!
This is great Spring and Summer dip – light, packed with flavor, and super easy to make!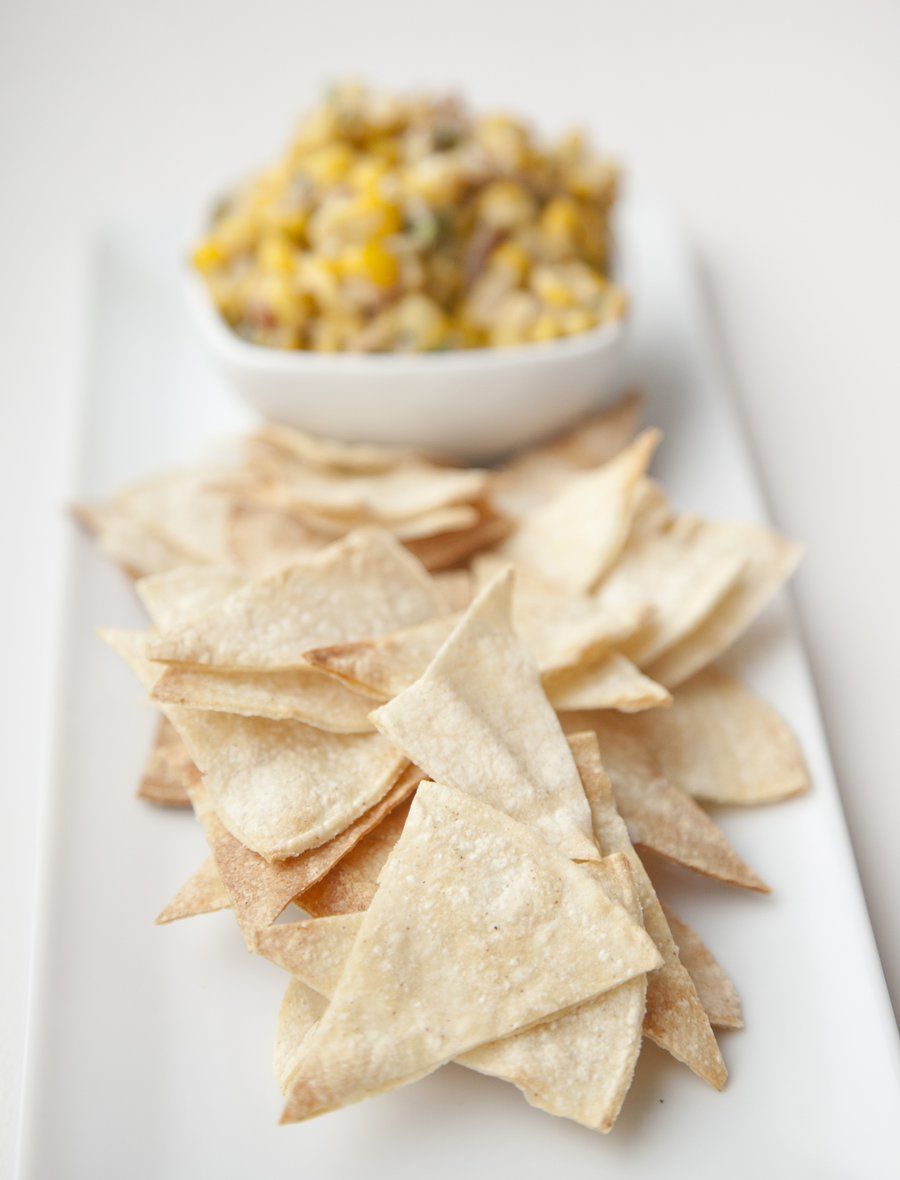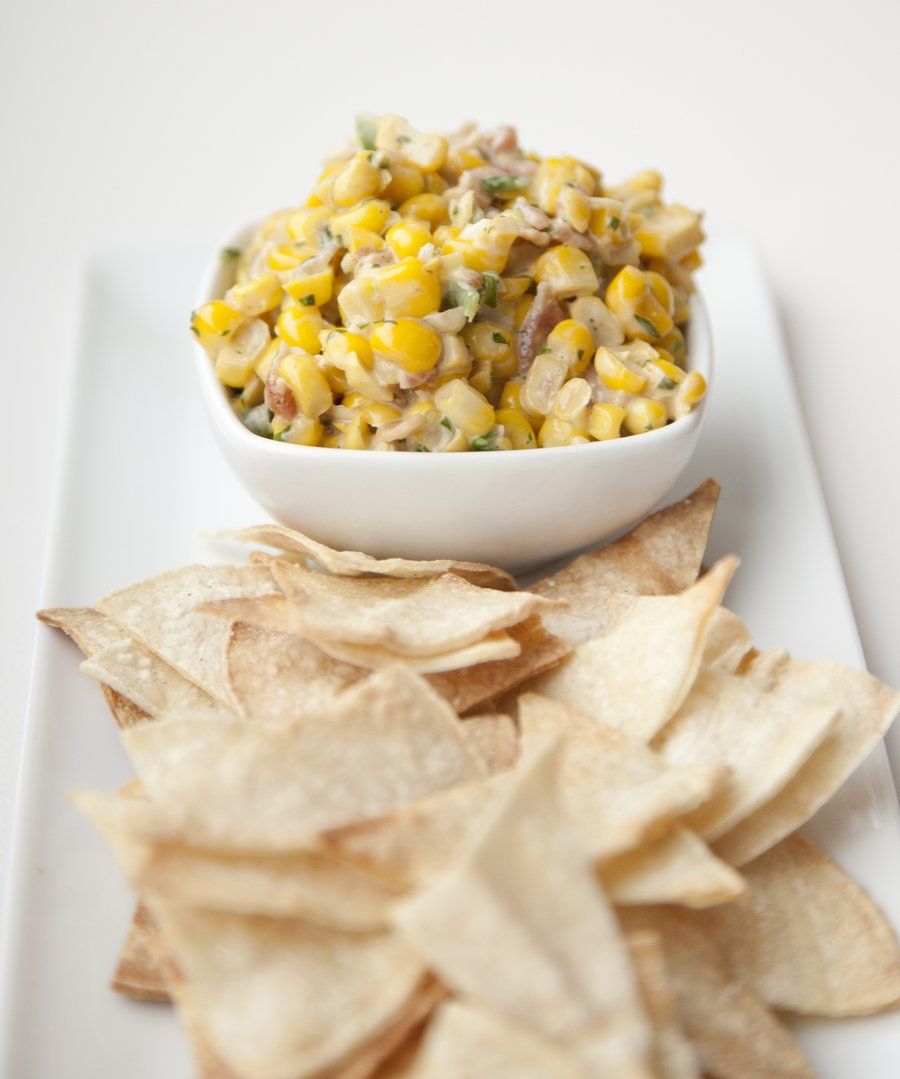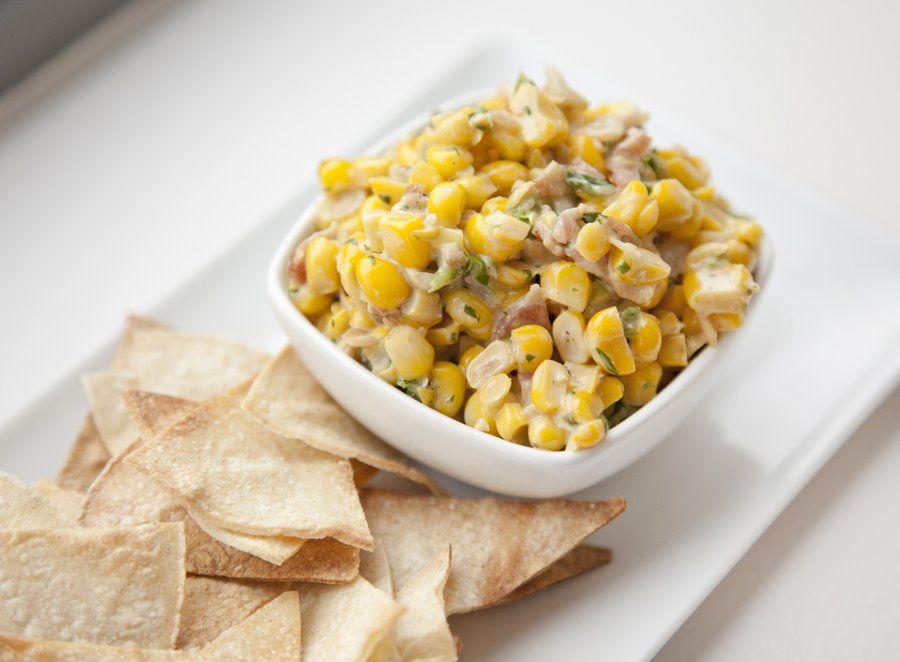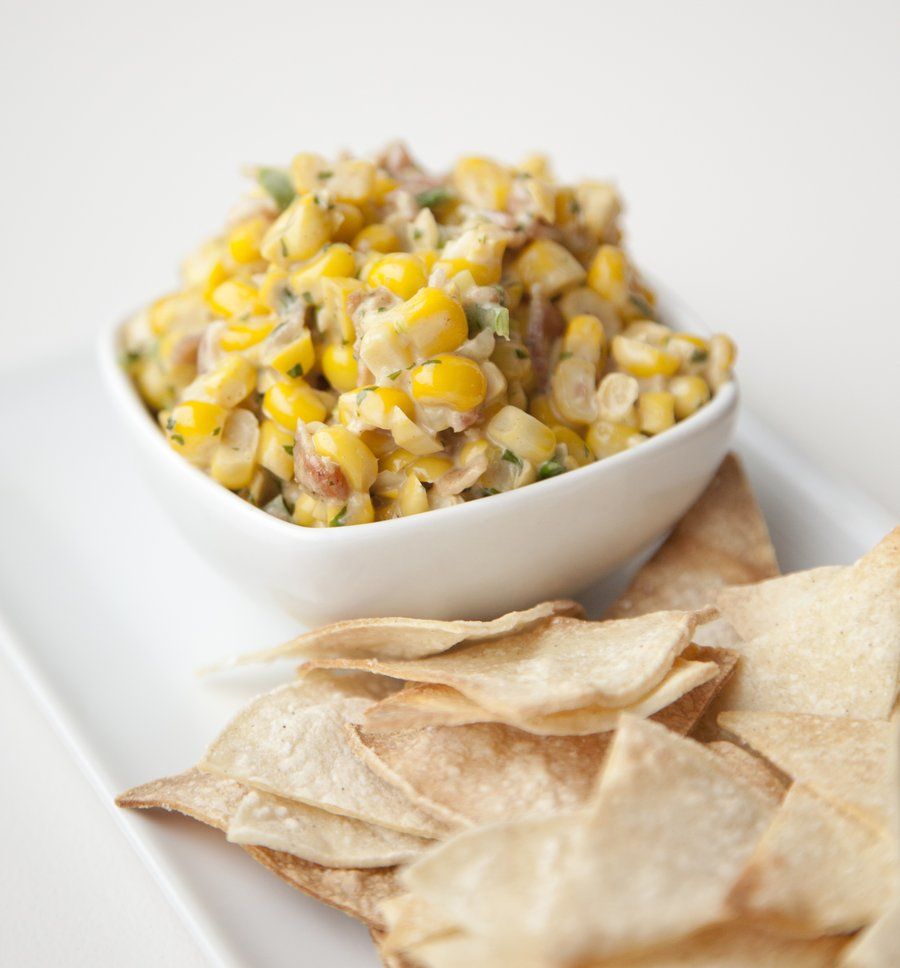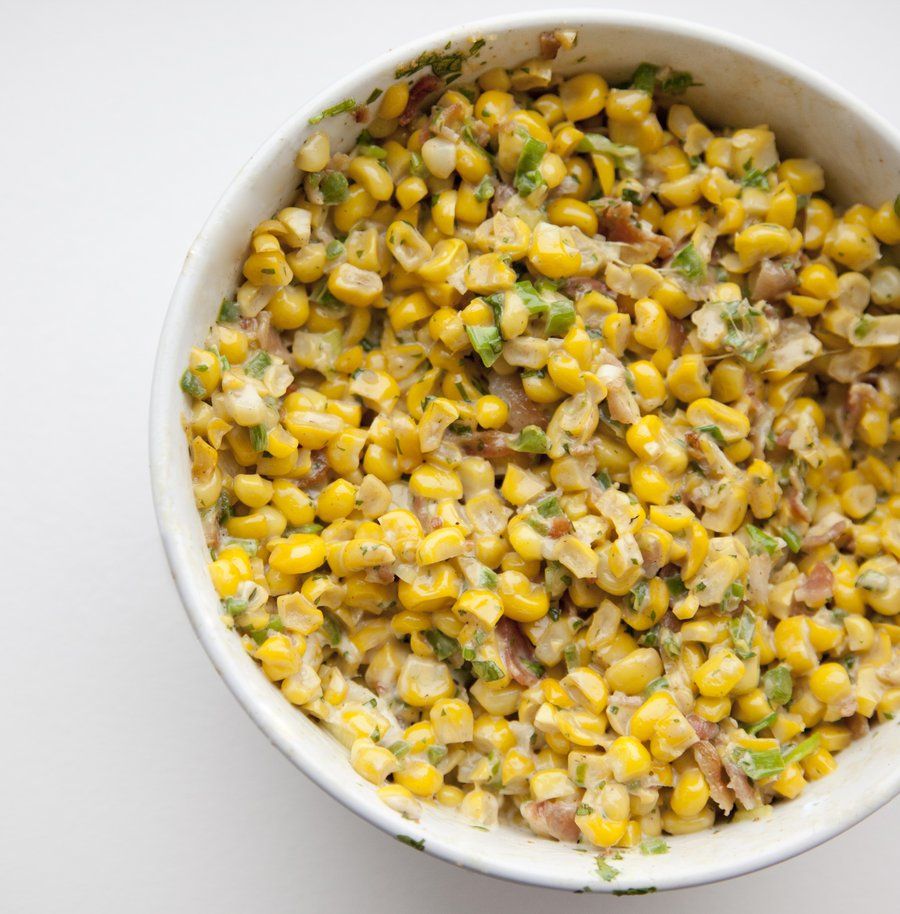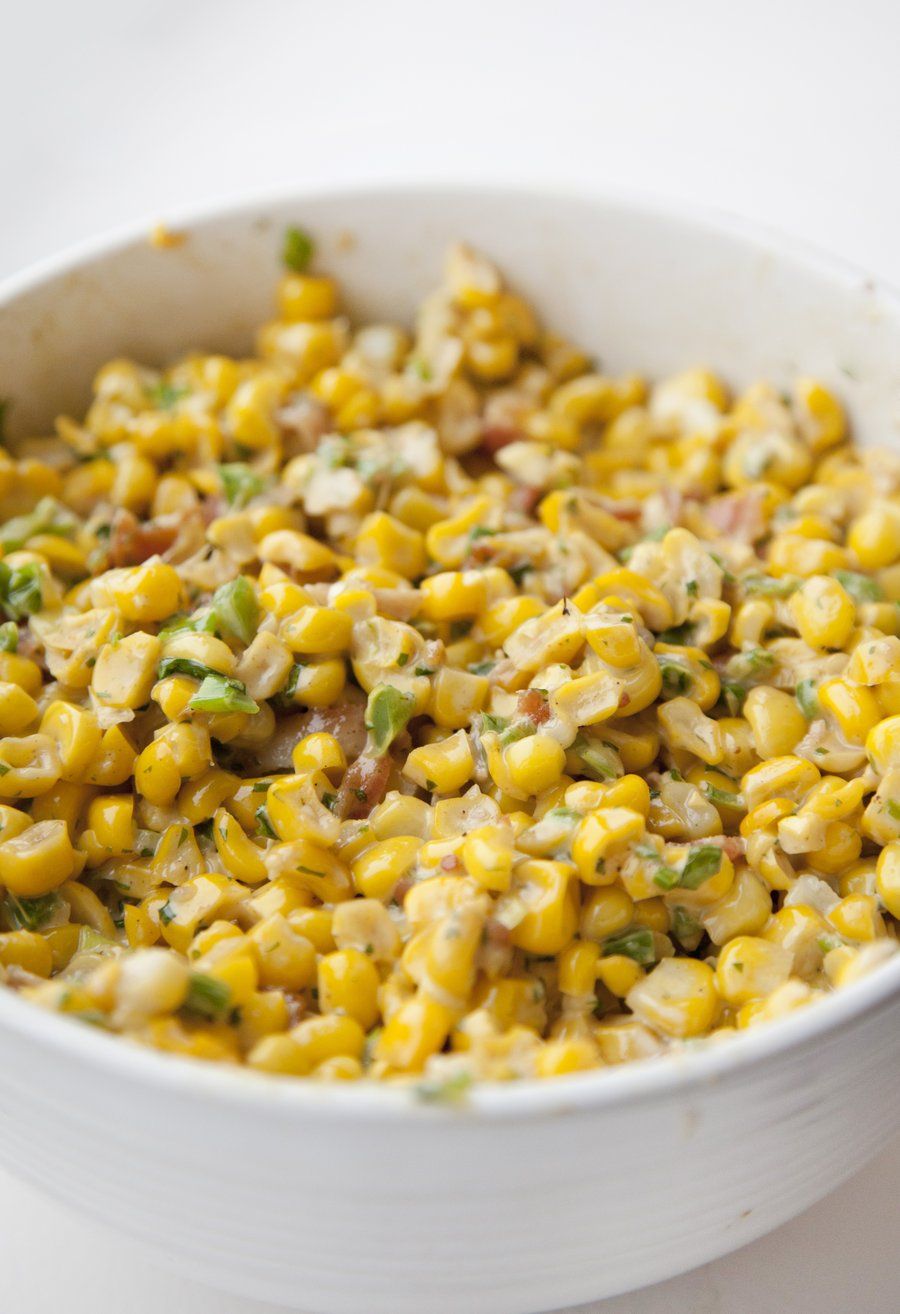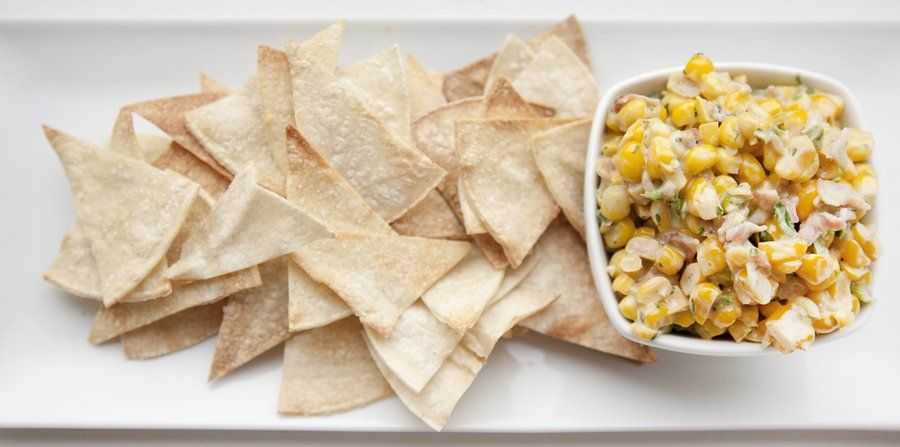 Mexican Sweet Corn Dip with Homemade Chips
Prep Time
---
25 Minutes

Cook Time
---
15 Minutes

Total Time
---
40 Minutes

Yield
---
Serves 2-4

Ingredients
4 Slices Bacon
5 Cob of Corn (kernels only)
1 Jalapeno (minced)
1 Garlic Clove (minced)
1/4 Teaspoon Chili Powder
1 1/2 tsps Salt
4 Scallions (sliced thin)
1 Tablespoon Cilantro (minced)
3 T Mayonaise
1 Package Mission White Corn Tortillas (cut into 1/6 th's to look like tortilla chips)
---
Directions
Preheat your oven to 375 degrees. Lay out your tortilla pieces on a baking sheet and season generously with salt. Bake in the oven for about 12 minutes until lightly browned. Allow to cool.
While your chips are baking heat up a large skillet and cook your bacon until it's crispy. Remove from the pan and let drain on a paper towel lined plate (once the bacon has cooled - mince it). To the same pan, leaving the bacon grease in it, and add in your corn, jalapeño and chili powder. Cook over a medium heat for 5 minutes, stirring frequently to prevent burning. Add in your garlic and salt and cook another 2 minutes.
Remove the pan from the heat and place the contents in a large bowl. To the bowl add in your Scallions, Mayonnaise, cilantro and minced bacon - mix together until incorporated. Taste and season further if needed. Serve with tortilla chips.