I love French Cuisine, and one of my favorite regions of French food is from the Alsatian Area. This area is the part of France that borders Germany. With that, a lot of the food coming from the Alsatian region contains pork products (my favorite!)
This is a classic French Dish called a Tarte Flambé. It's what I describe as the French take on Pizza. The flavor combos are delicious and this recipe is super easy.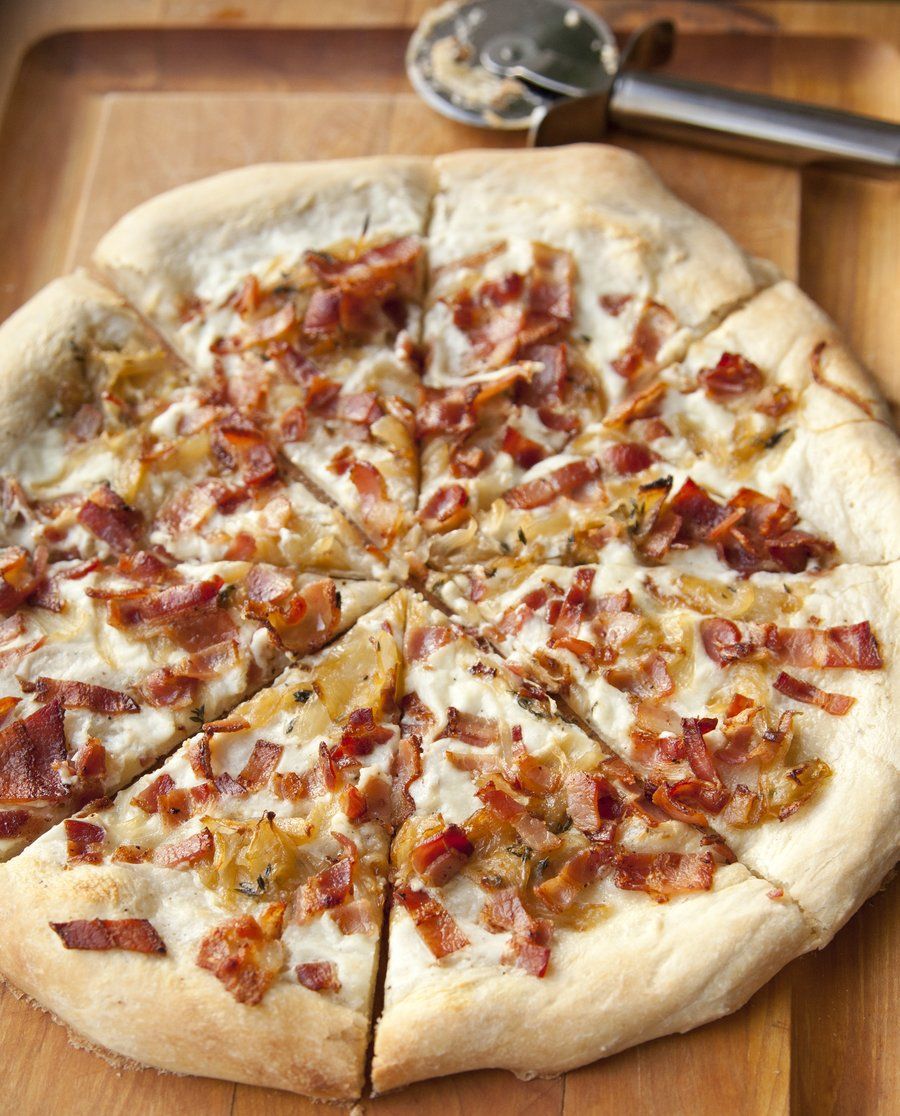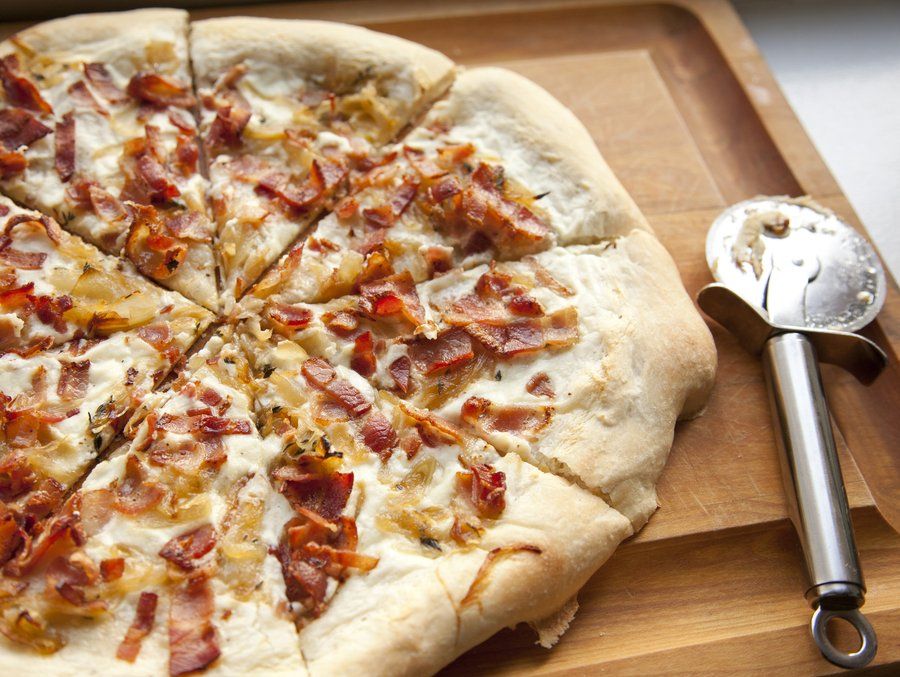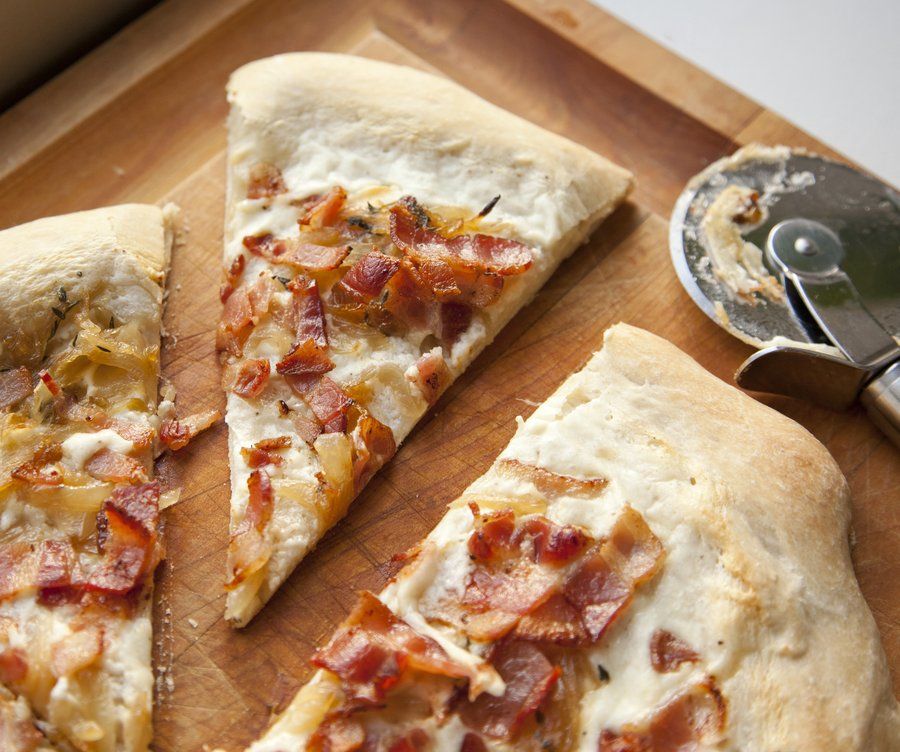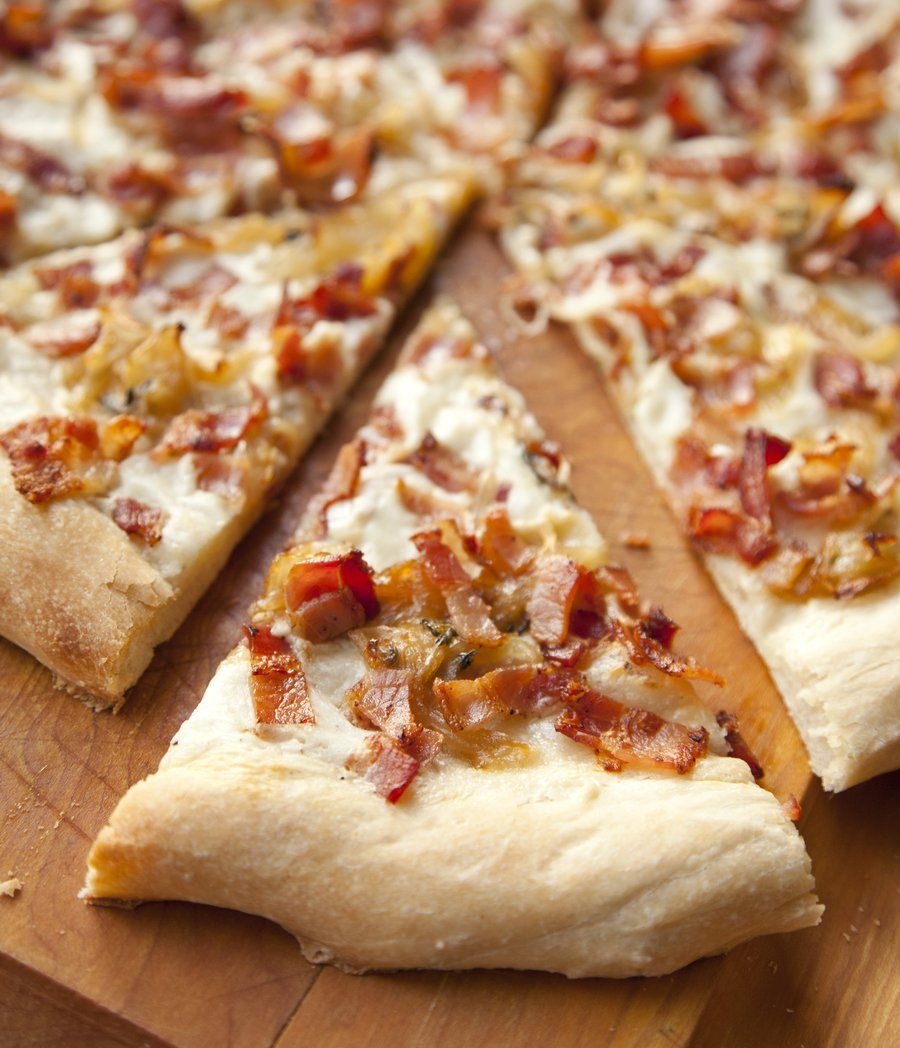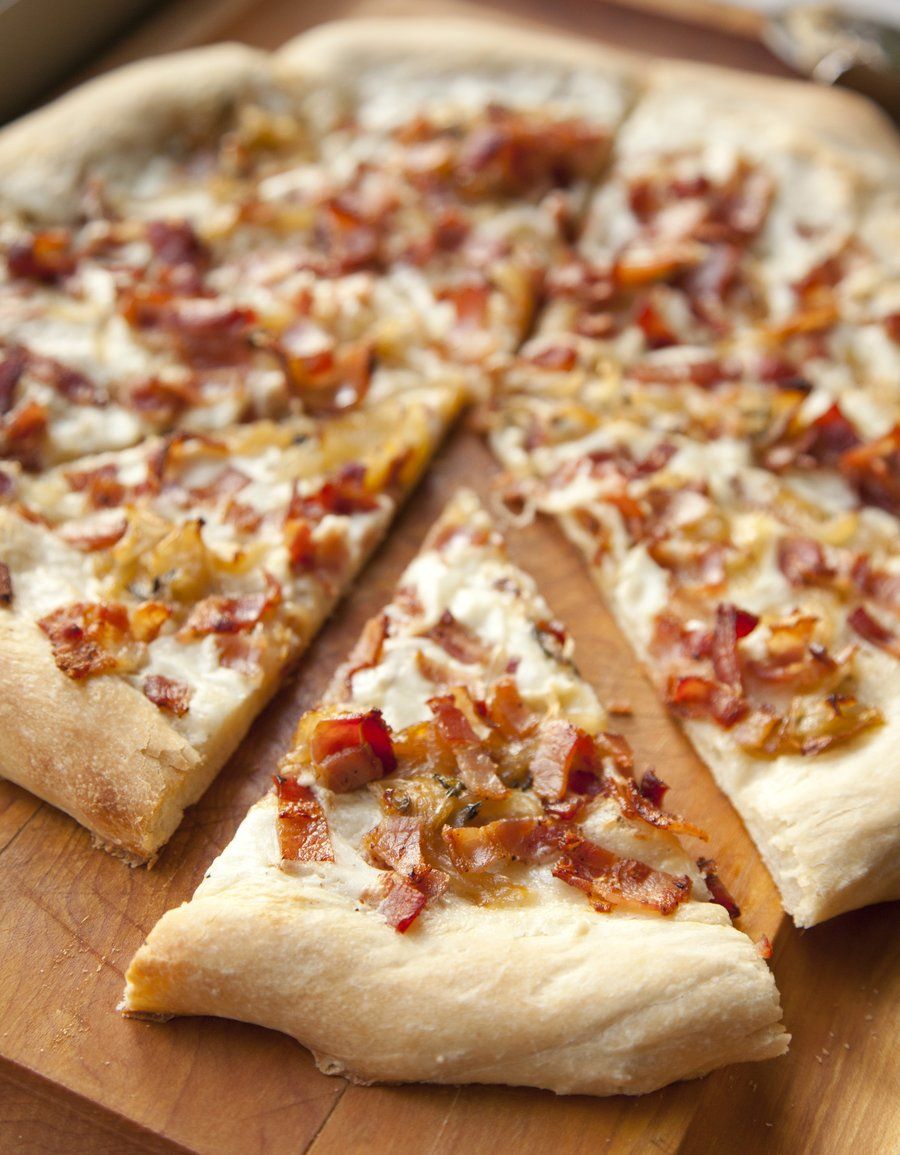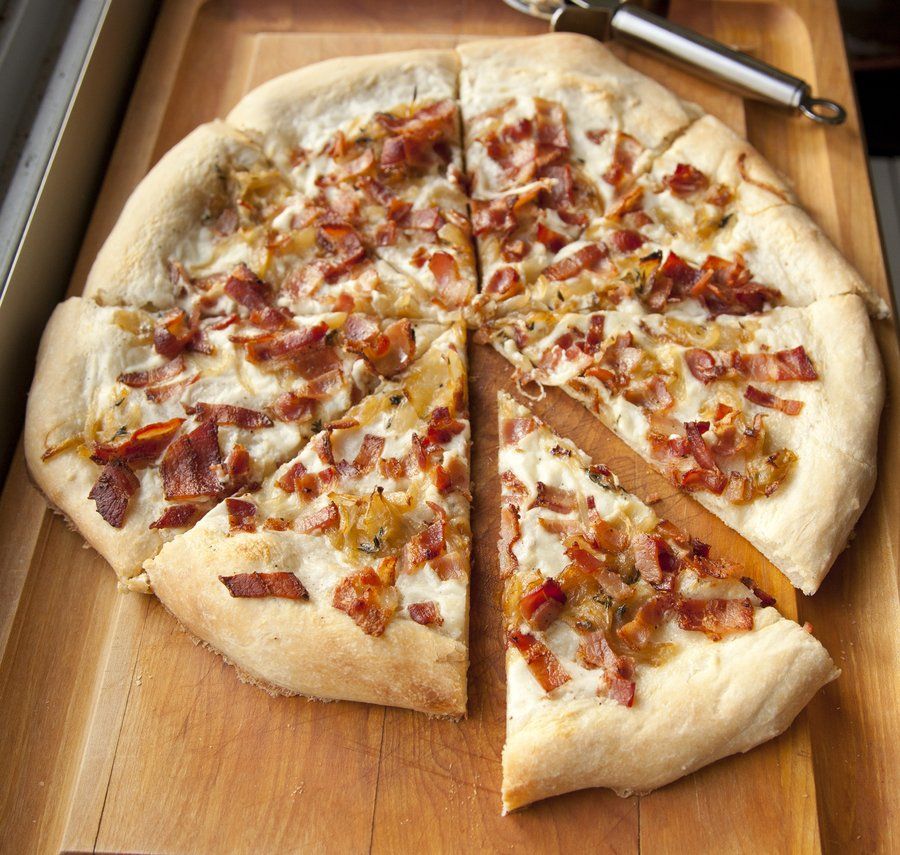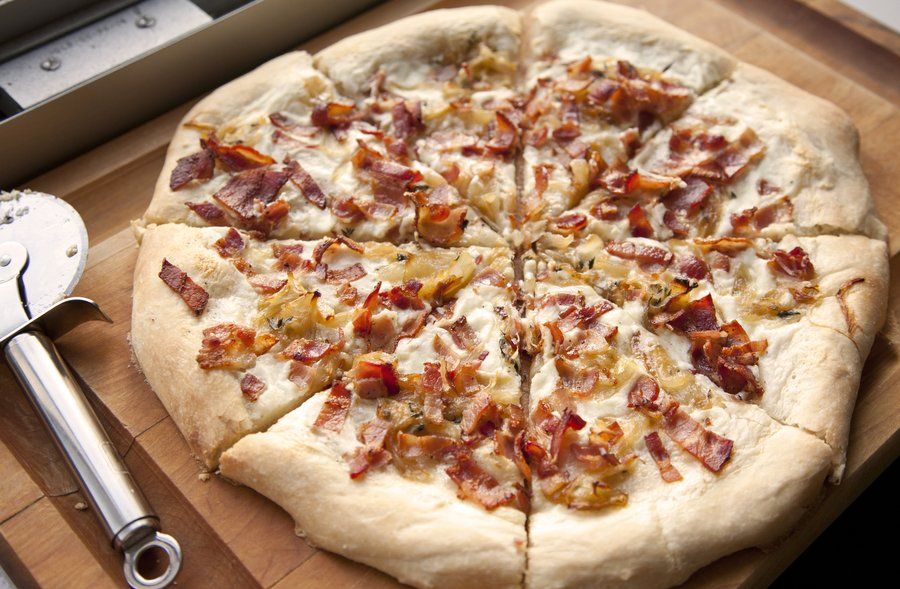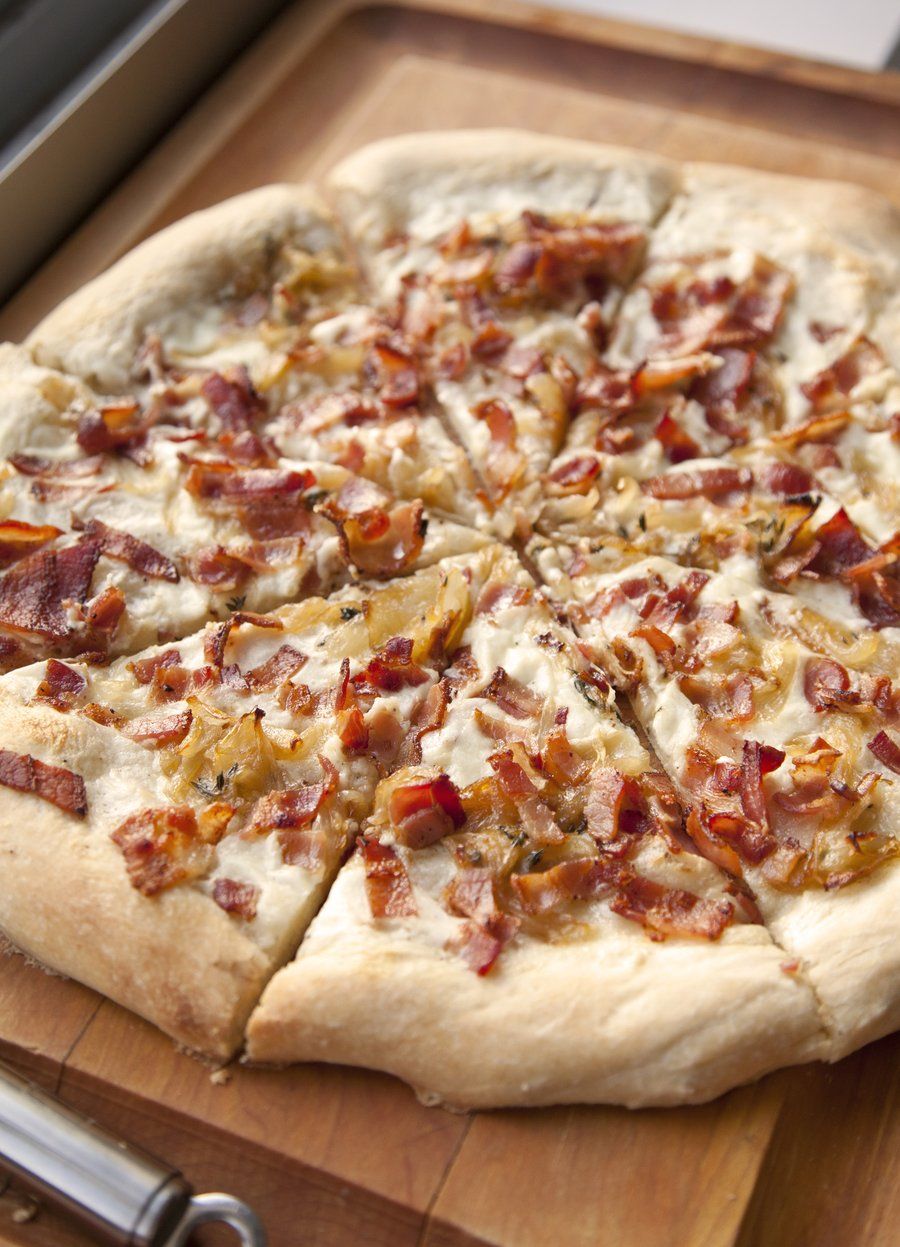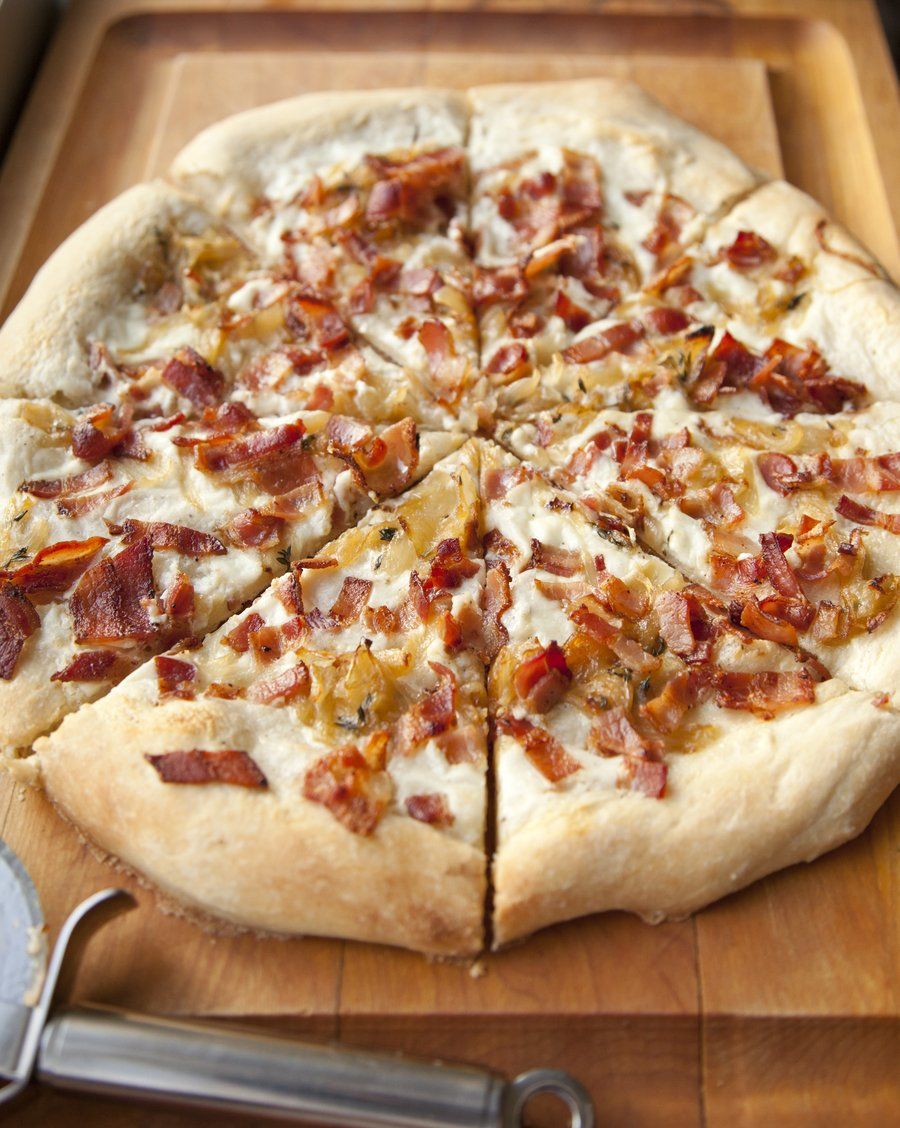 Tarte Flambé
Prep Time
---
20 Minutes

Cook Time
---
18 Minutes

Total Time
---
38 Minutes

Yield
---
Makes 2, 12" Pies

Ingredients
3 Cups sliced thin Onion
3 T Butter
1 Tablespoon Thyme (leaves only)
1 Pound Bacon
8 oz Cottage Cheese
8 oz Sour Cream
1 1/2 T Flour
1 Tablespoon Extra Virgin Olive Oil
Salt and Pepper
32 oz Pizza Dough (divided in half)
---
Directions
First caramelize your onions: In a sauté pan, melt your butter, add in your sliced onions and thyme and cook over a medium heat for 15 minutes (stirring often). Remove from heat.
Next, Cook your bacon until it's almost crispy. Drain on paper towels and then chop up into small pieces.
In a food processor or blender, combine your cottage cheese, sour cream, flour and olive oil. Blend til smooth. Taste and season with salt and pepper.
Preheat your oven to 425 degrees. Divide your dough in half so you have two 16oz/1 pound pieces. Form into the shape of a pizza, and place on a pizza stone. Spread out half your cheese mixture leaving a 1" border for the crust. Top with half the onions and half the bacon. Cook for 18 minutes, remove and eat hot. Repeat the same process for your second half of dough.