Whenever I am looking for a quick meal to make, I love to turn to my good friend, the flank steak. I love this cut of meat because it's tender, and cooks in about 10 minutes. Originally I was thinking of do Flank Steak Tacos, but I realized, I make tacos entirely too often, so I went with a taco's American cousin, the sandwich.
To pair with this marinated Flank Steak, I decided to make a yummy garlic-y Chimichurri Sauce. This is super easy to make, all you need is a food processor/blender, and you too can Chimichurri it up!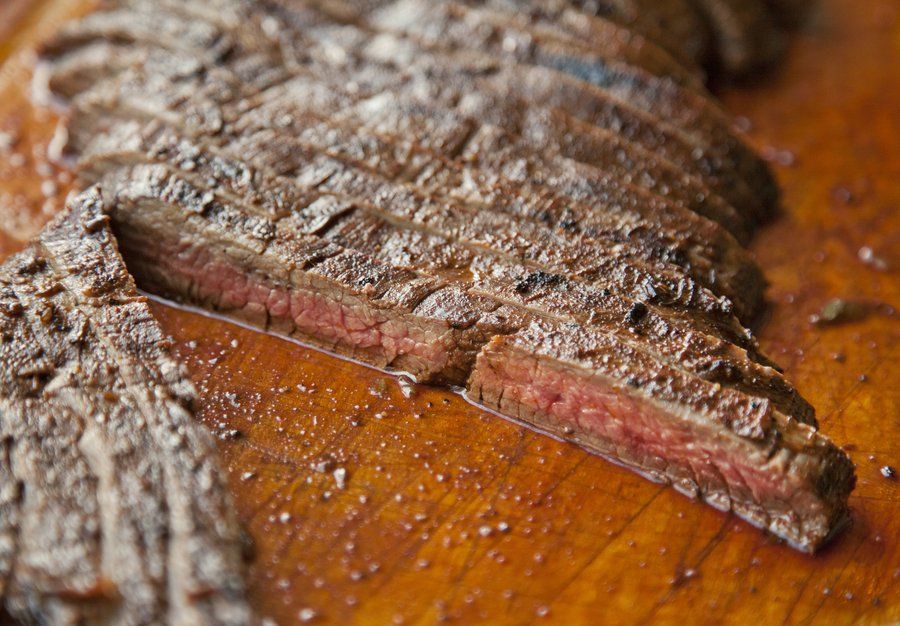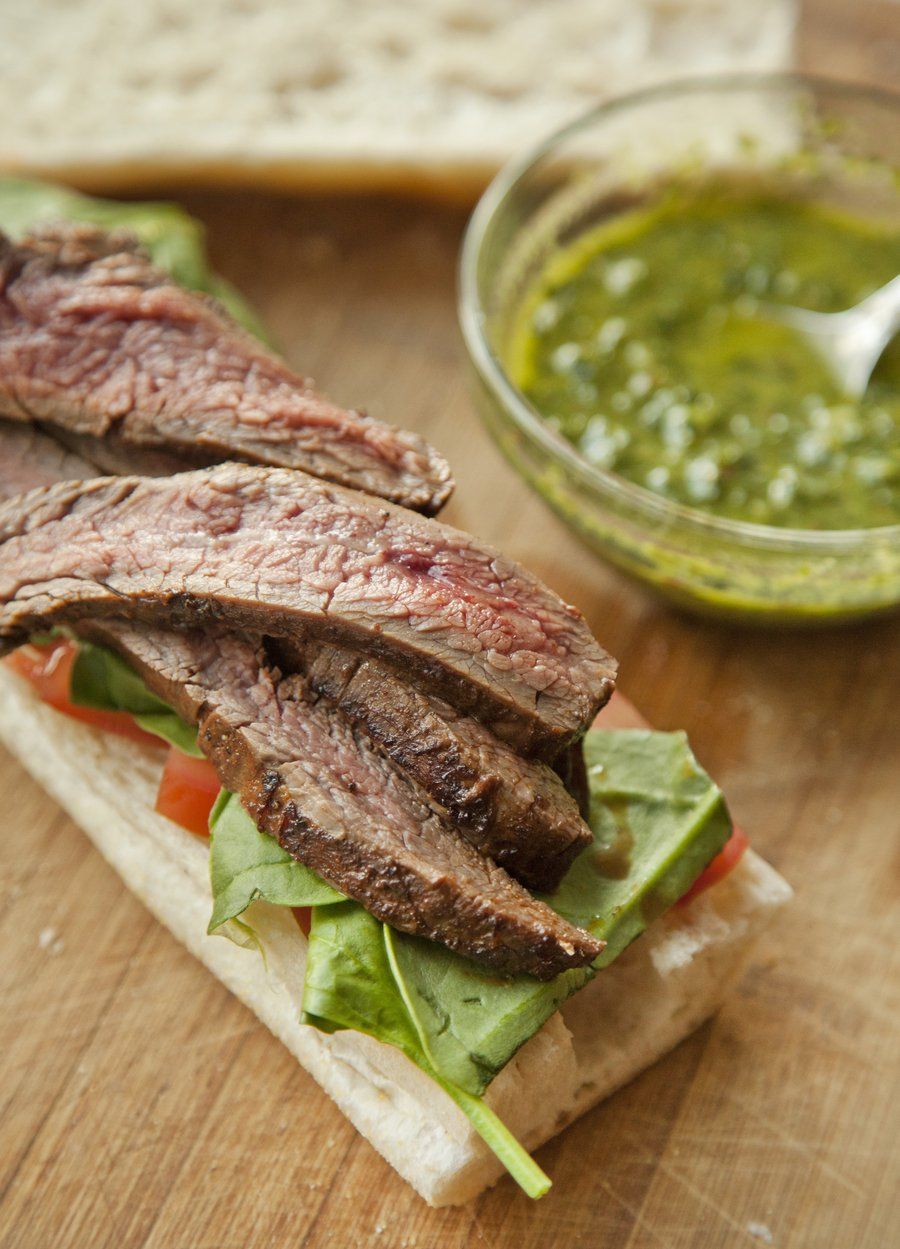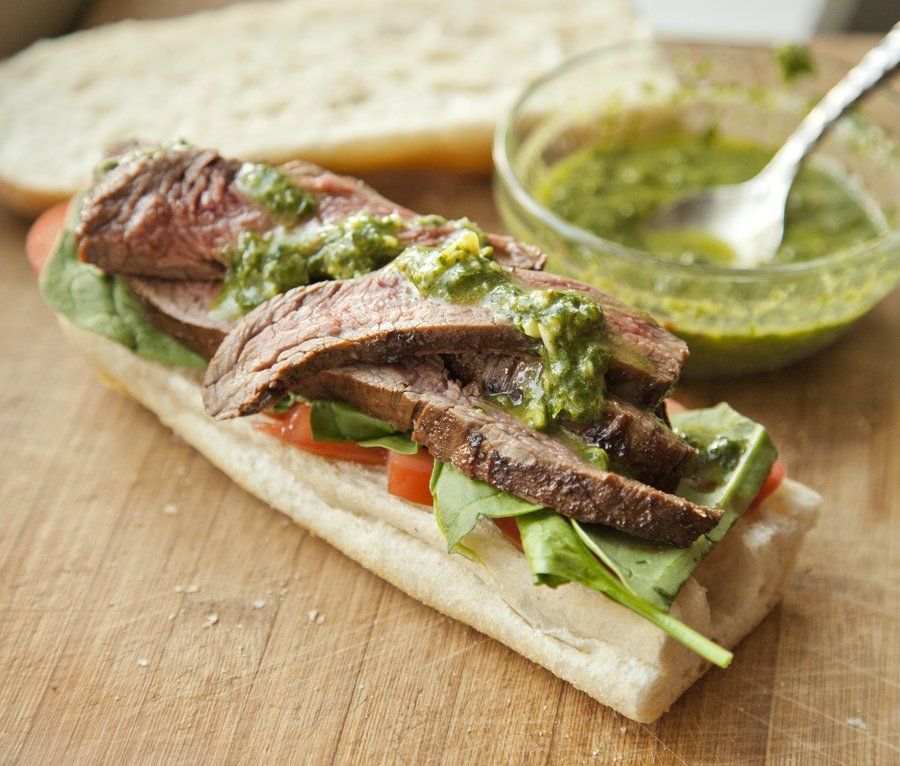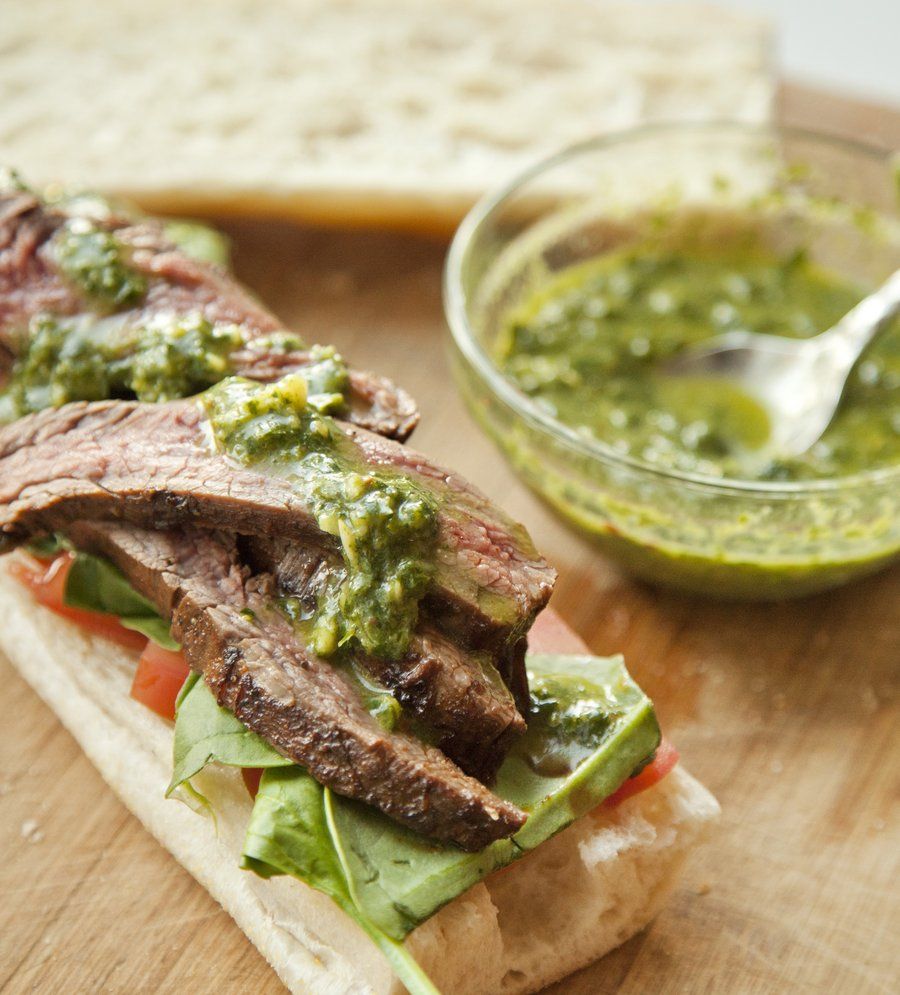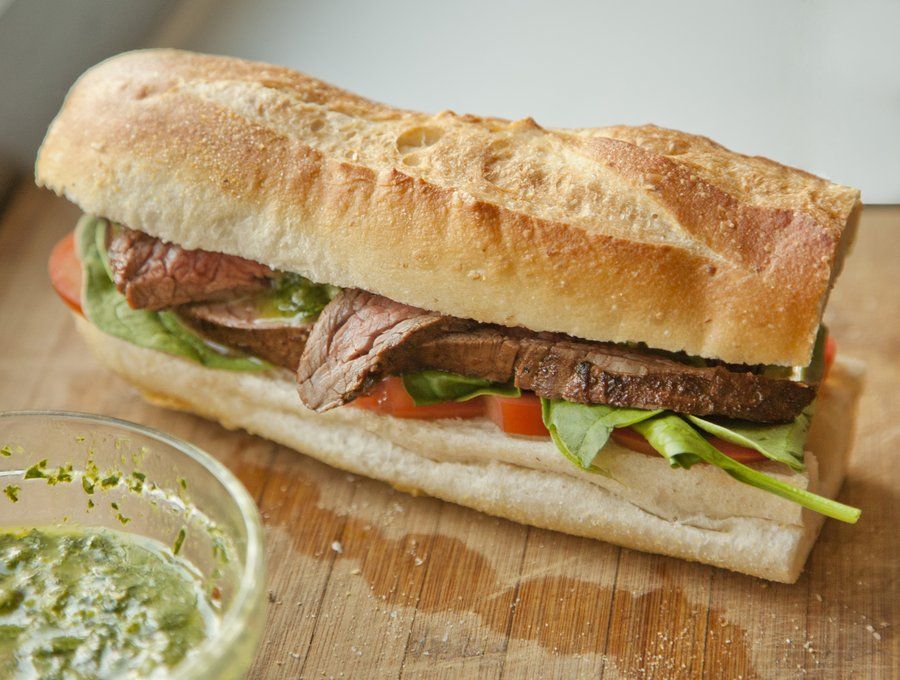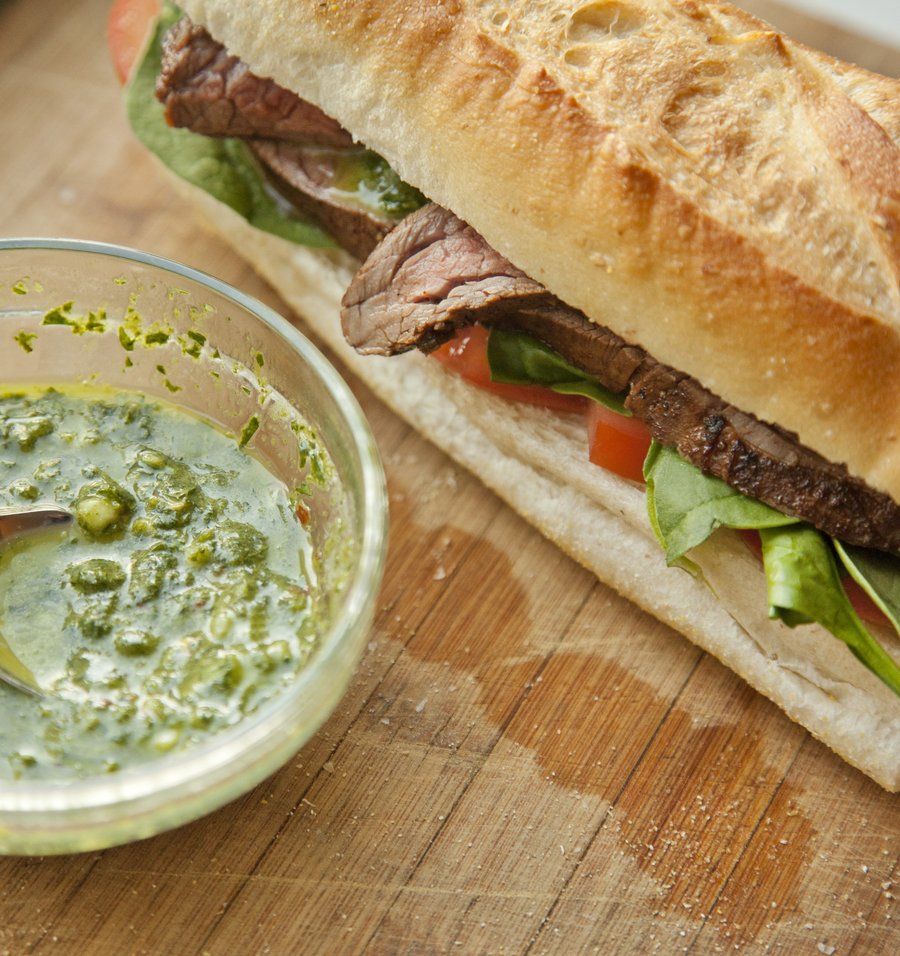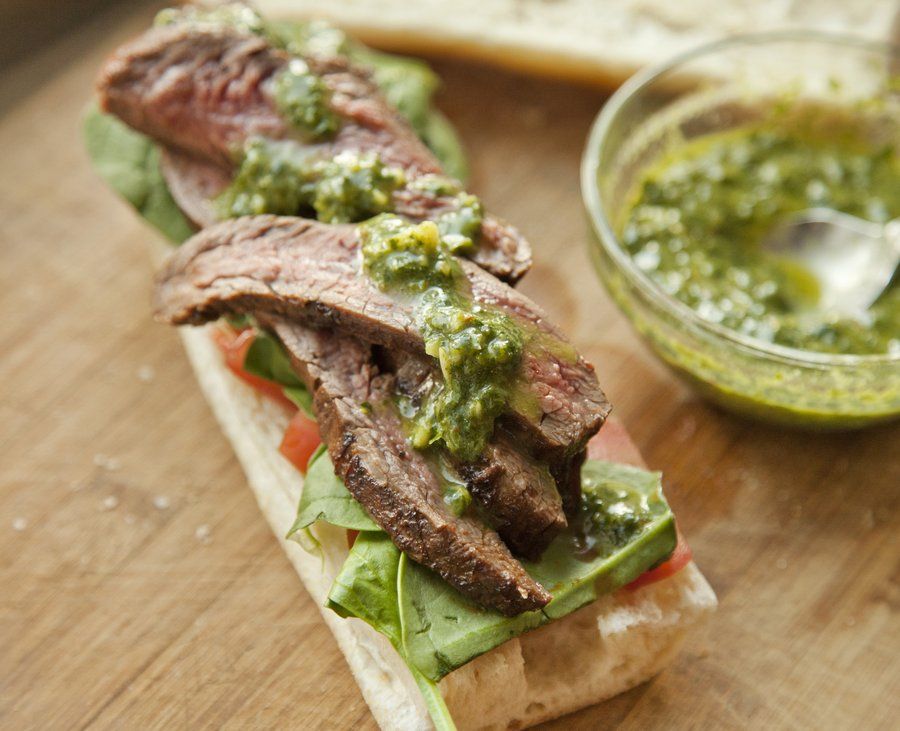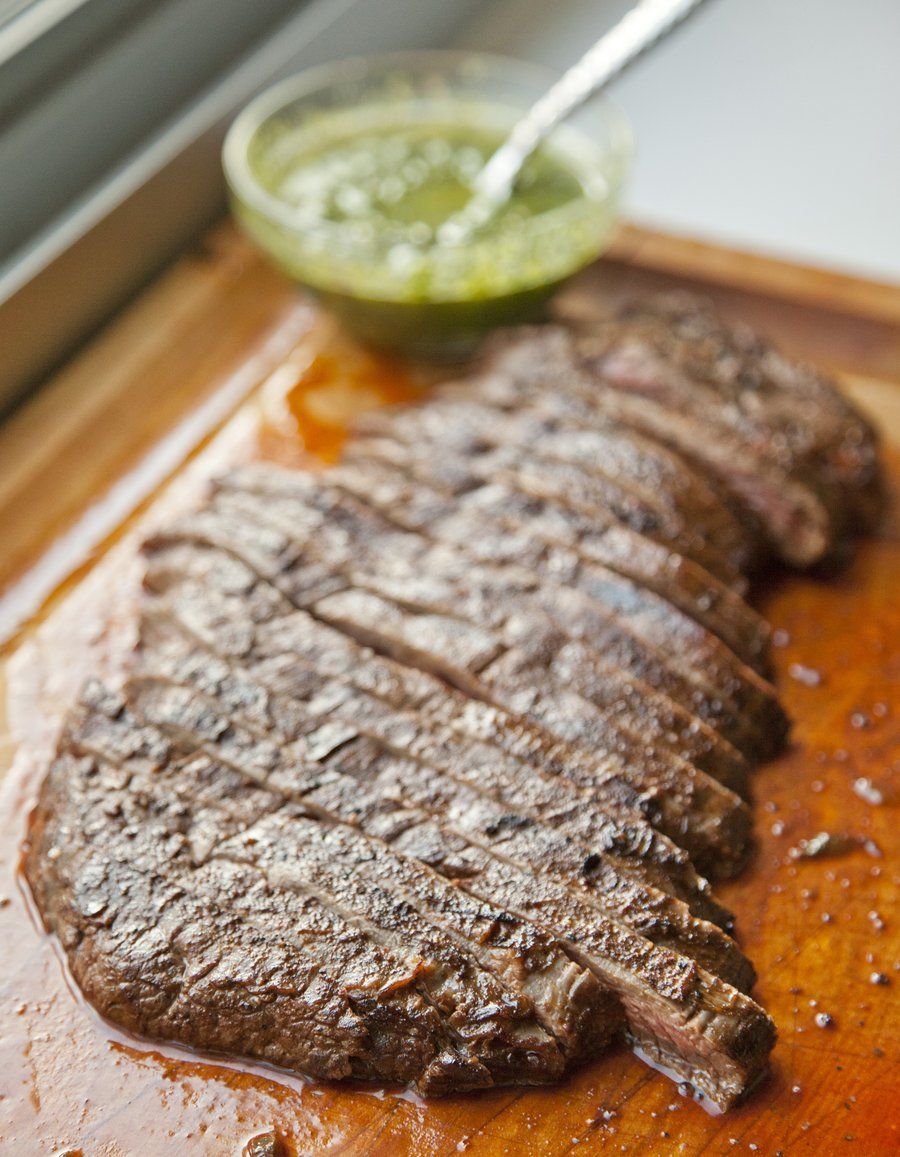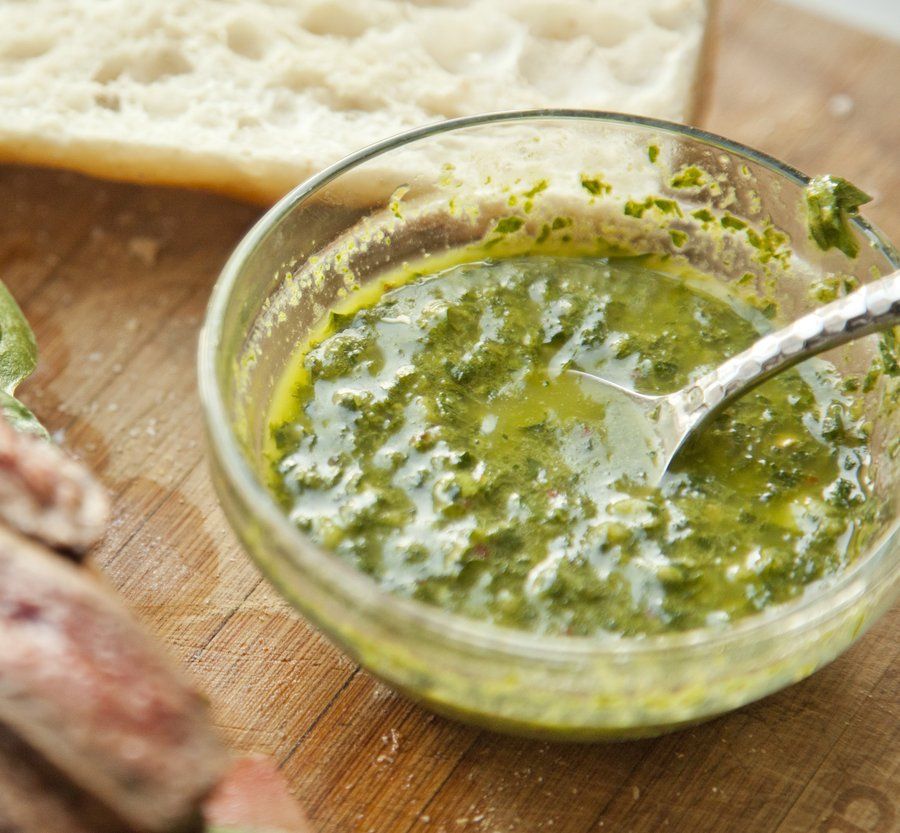 Grilled Flank Steak with Chimichurri Sauce
Prep Time
---
3 Hours

Cook Time
---
15 Minutes

Total Time
---
3 Hour 15 Minutes

Yield
---
Serves 2

Ingredients
1 1/2 lbs Flank Steak
1/4 Cup Soy Sauce
1/4 Cup Canola Oil
1 Teaspoon Smoked Paprika
1/4 Teaspoon Black Pepper
2 sliced thin on a bias Scallions
1 minced Jalapeno
1 Cup Parsley (some stems included)
4 Garlic Cloves
1/4 Teaspoon Salt
2 T Red Wine Vinegar
1/4 Teaspoon Red Pepper Flakes
1/4 Teaspoon Cumin Powder
1/4 Cup Extra Virgin Olive Oil
1 Italian Baguette
---
Directions
First, create your flank steak marinade. In a bowl combine your soy sauce, canola oil, smoked paprika, black pepper, scallions and jalapeño. Whisk together. Place the flank steak in a baking dish with high sides and pour the marinade over it, make sure your marinade gets on both sides of the steak. Let sit in the fridge for 3 hours.
Now you can whip up your Chimichurri Sauce. In a blender/food processor, combine in your parsley, garlic cloves, salt, red wine vinegar, red pepper flakes and cumin. Start to process and slowly add in your Olive Oil. Process until there are no large chunks of garlic. Taste and season with more salt/cayenne if desired.
To cook the steak, heat up a large grill pan/griddle until smoking hot. Lay down your flank steak and cook about 4-5 minutes. Flip the steak over and cook another 4 minutes. Remove from grill and let rest 10 minutes before slicing. Slice against the grain.
For the sandwiches, on a baguette, lay down some baby spinach and sliced tomatoes, top with the sliced flank steak and add the chimichurri on top. Serve.