Spring time is one of the best times of year for some of my favorite ingredients to be in season. Spring is great for Basil... so I decided I wanted to make a dish that would showcase this amazing herb in all it's glory.
I love pesto - it's great on pasta, bread, or in a sandwich. There are many types of pestos with all different ingredients but one of my favorite flavor combos for pesto are the following:
Basil, Parsley, Garlic, Almonds and Sundried Tomatoes
So last night I made some Grilled Chicken Pesto Sandwiches. This is such a great Spring/Summer meal - the flavors are bursting and the smell of basil will fill your house!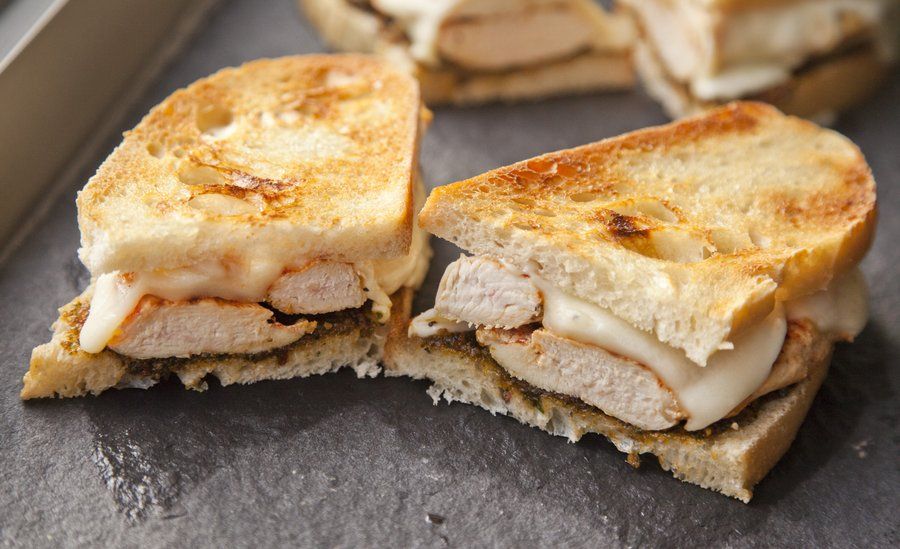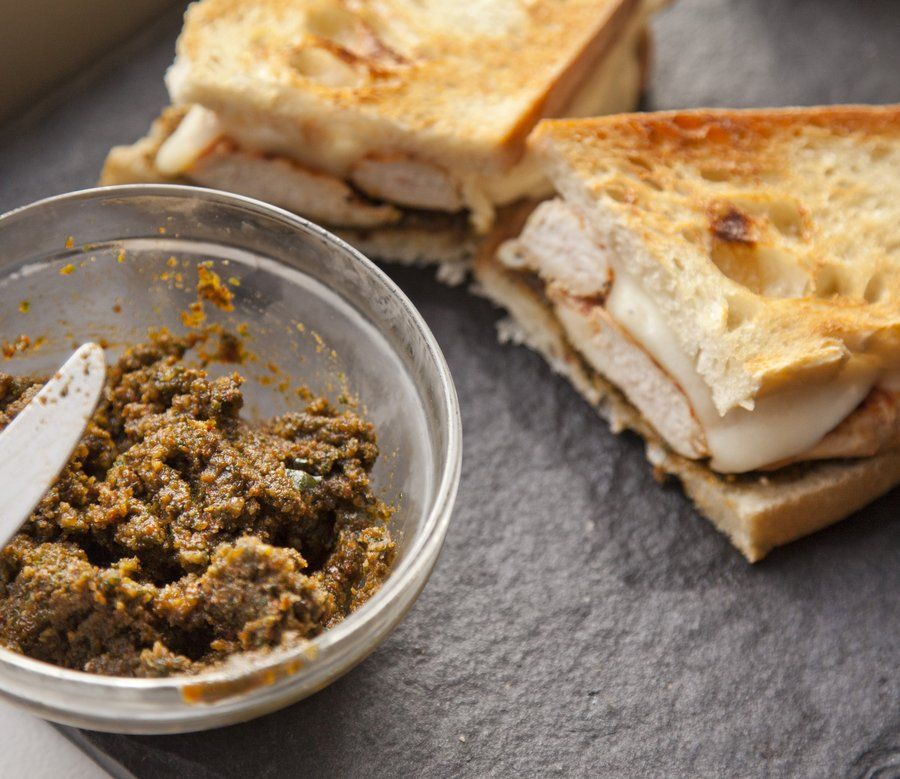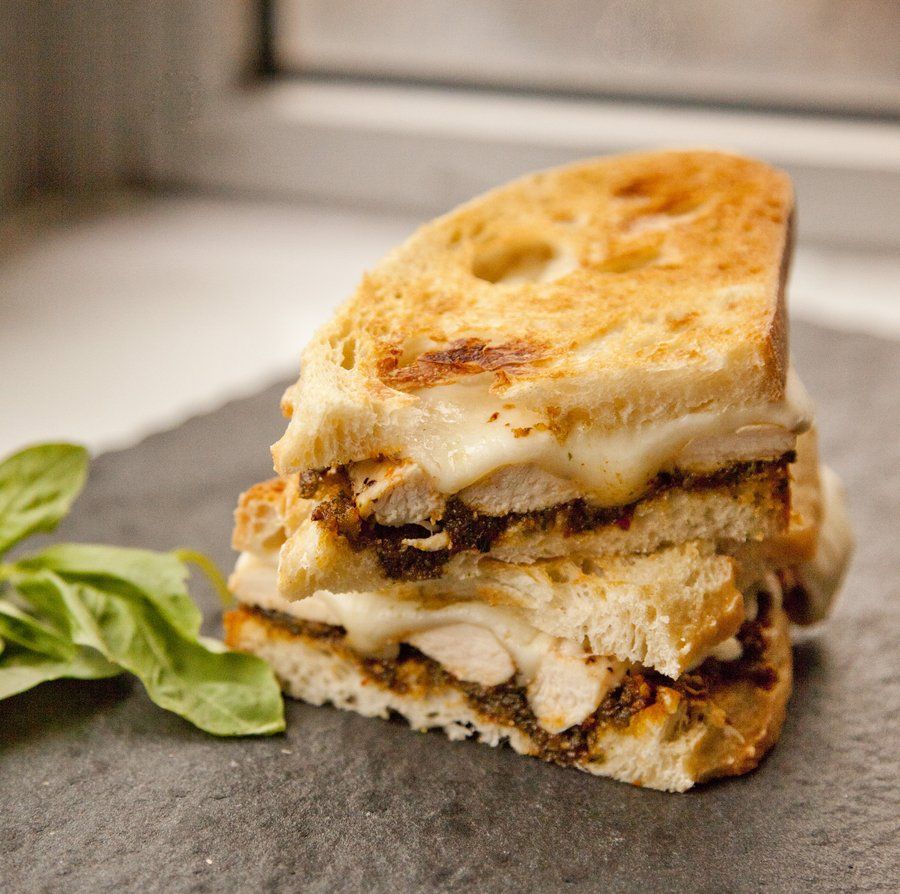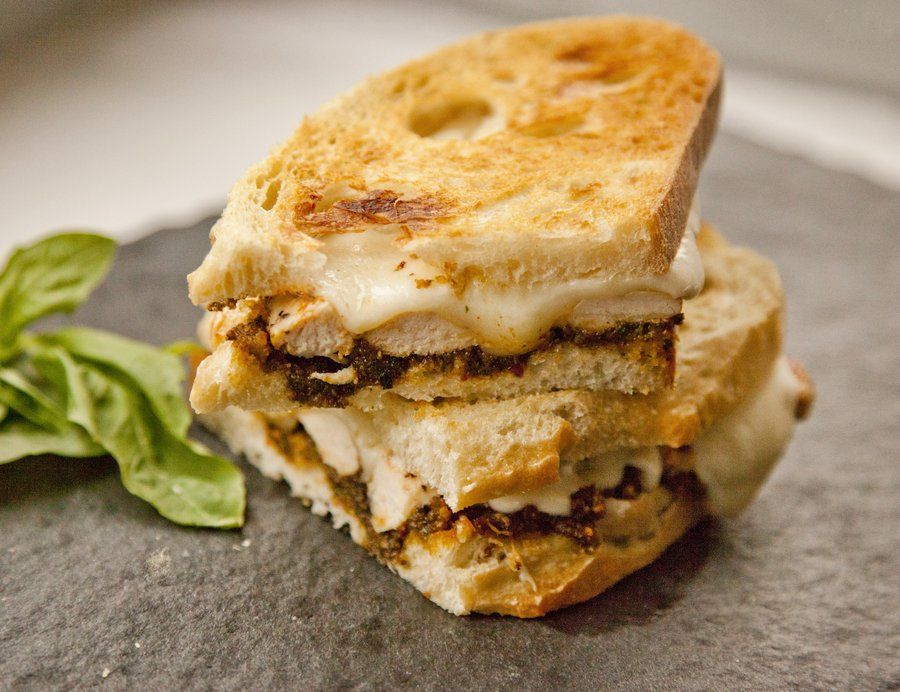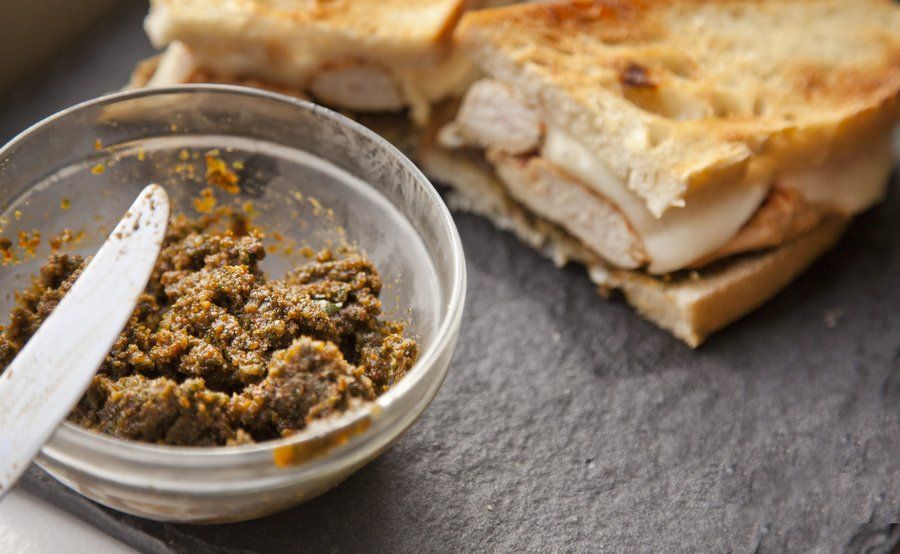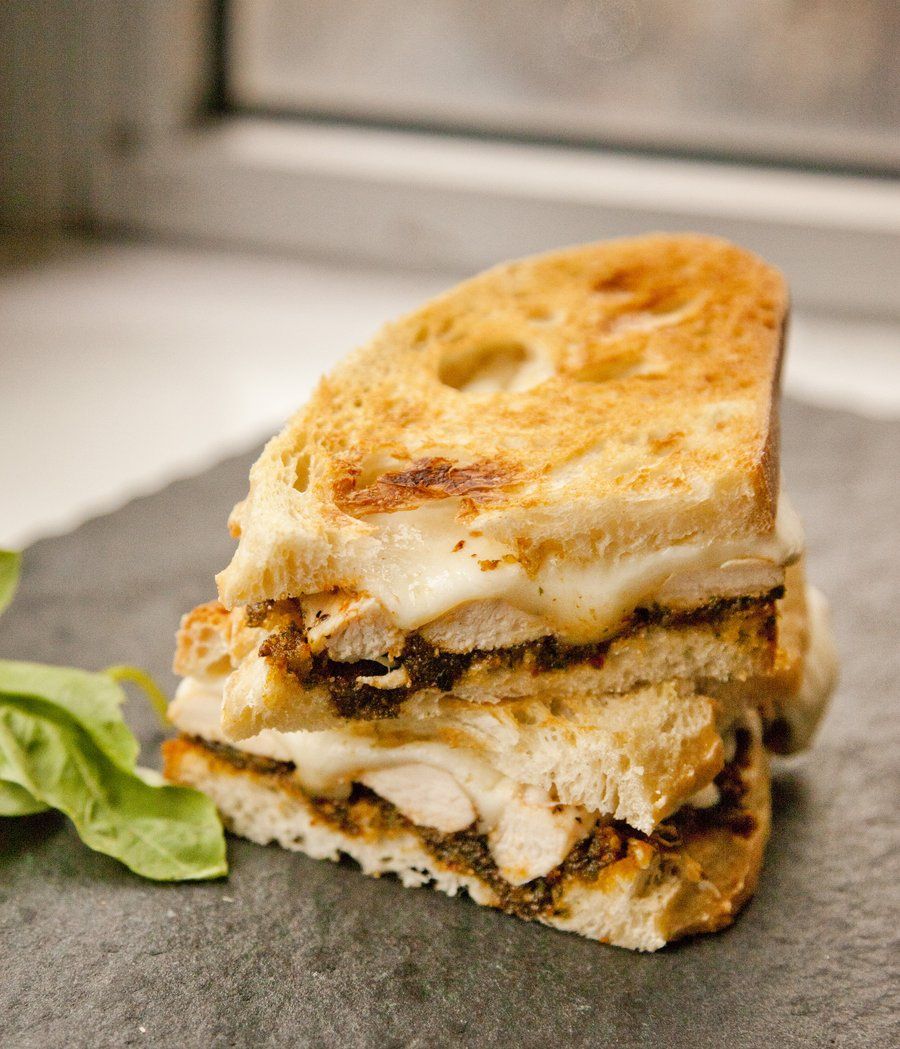 Grilled Chicken Pesto Sandwich
Prep Time
---
20 Minutes

Cook Time
---
15 Minutes

Total Time
---
35 Minutes

Yield
---
Serves 4

Ingredients
1 Garlic Clove
Handful Parsley
1 Ounce Basil
2 oz Almonds
1/4 Cup Sundried Tomatoes
1/3 Cup Extra Virgin Olive Oil
8 Boneless Chicken Breasts (thin)
Salt and Pepper
Smoked Paprika
10 oz Mozzarella
8 Slices Sourdough Bread
---
Directions
First make the pesto. Combine your garlic, parsley, basil, almonds, and sundried tomatoes in a food processor. Turn the processor on, and slowly pour in your Olive Oil. Process for about 20 seconds. Scrape down the sides of the processor with a spatula, pulse a few more times. Taste and season with salt and pepper.
Next cook your chicken. I get the super thin pieces of boneless chicken breasts because you don't want a huge thick piece of chicken in this sandwich. Season each side with salt, pepper and some smoked paprika. Saute in a skillet on both sides until cooked through.
Turn your oven on to high Broil. Assemble your sandwiches on a baking sheet. Lay down one slice of bread, top with pesto, then your chicken, and then with your mozzarella. Don't put the other piece of bread on top of the sandwich, just lay it next to the sandwich on the baking sheet, to let it toast. Cook under the broiler for about 3-4 minutes until your mozzarella is melted and bubbly.
Remove from oven, place the toasted slice of bread on top of your sandwich and cut in half. Serve warm.