There are always random "build your own Salad" joints popping up all over Manhattan, and usually they're a dime a dozen.... however my husband's new obsession, Sweetgreen is far from typical. With it's organic and healthy (but interesting) salad options, my husband goes there for lunch all the time.
The other week, I tried a bite of his salad, and was intrigued. It's loaded with a ton of great flavors and textures, and is insanely filling (but still healthy!) When I then saw how expensive salad was, my inner frugal woman went insane and I insisted, I could make 8 times the amount of salad for the same price as this small little salad they give you. And so that's what I did. Of course I made a few changes to suit what I wanted:
·       Sweetgreen uses Almonds, and I used Candied Pecans (AWESOME change if I do say so myself)
·       I also made a Pomegranate Vinaigrette which they don't use (I think they make a basic Balsamic Vinaigrette)
·       I grilled my chicken with smoked paprika which gives such a great depth of flavor
This is a great salad to make in bulk, and then bring for lunch for the week.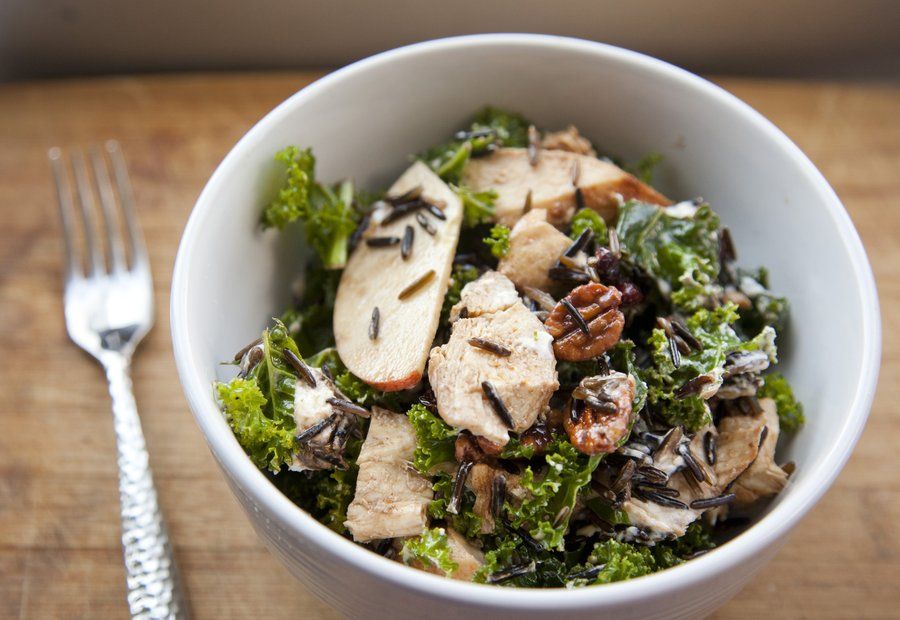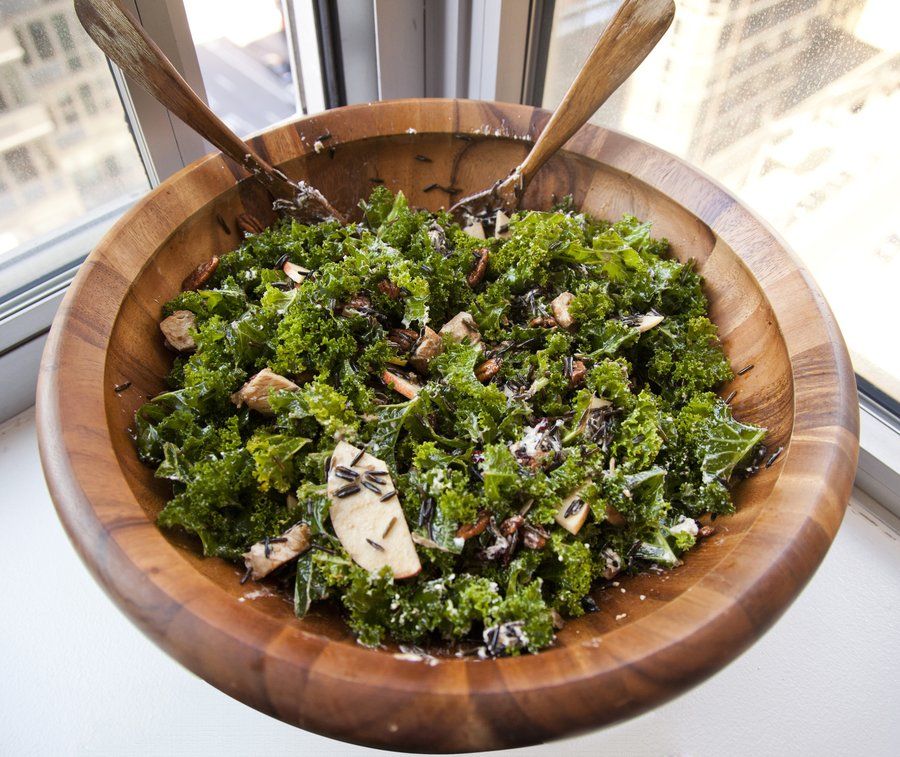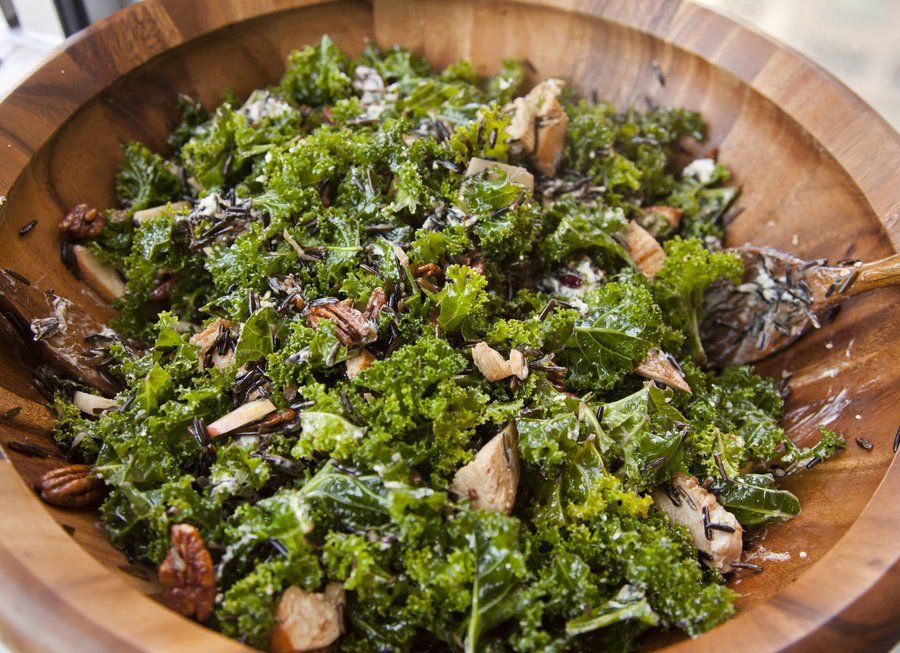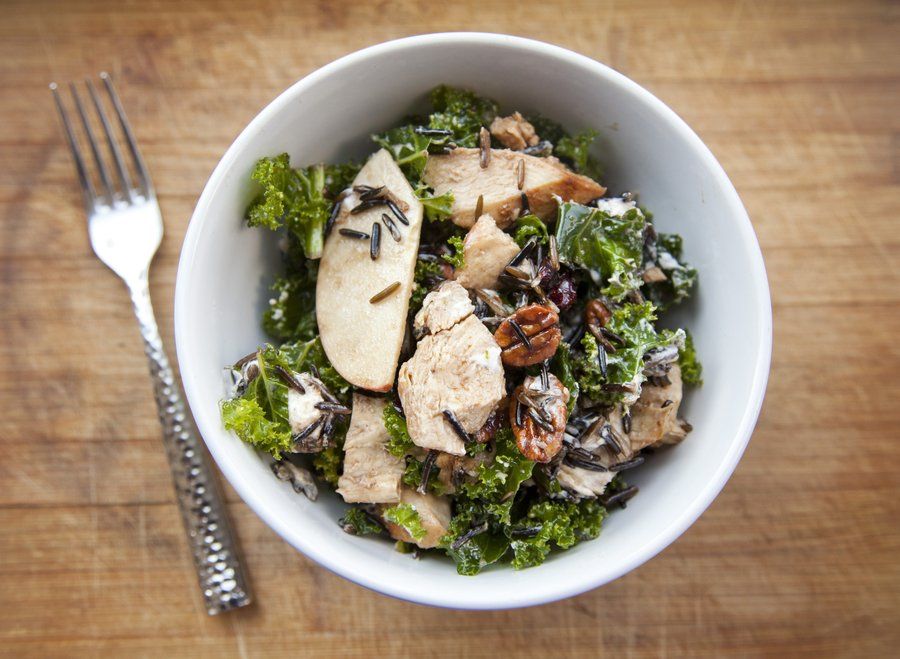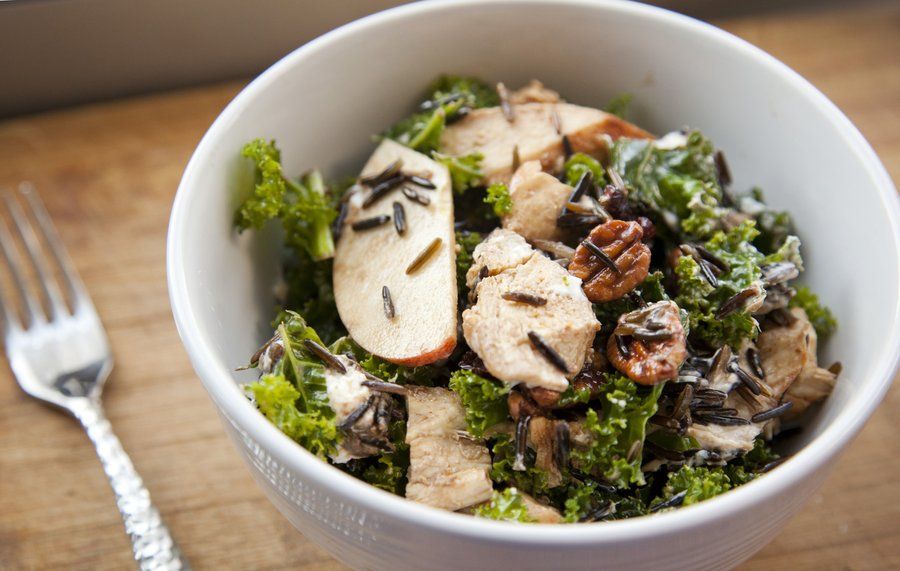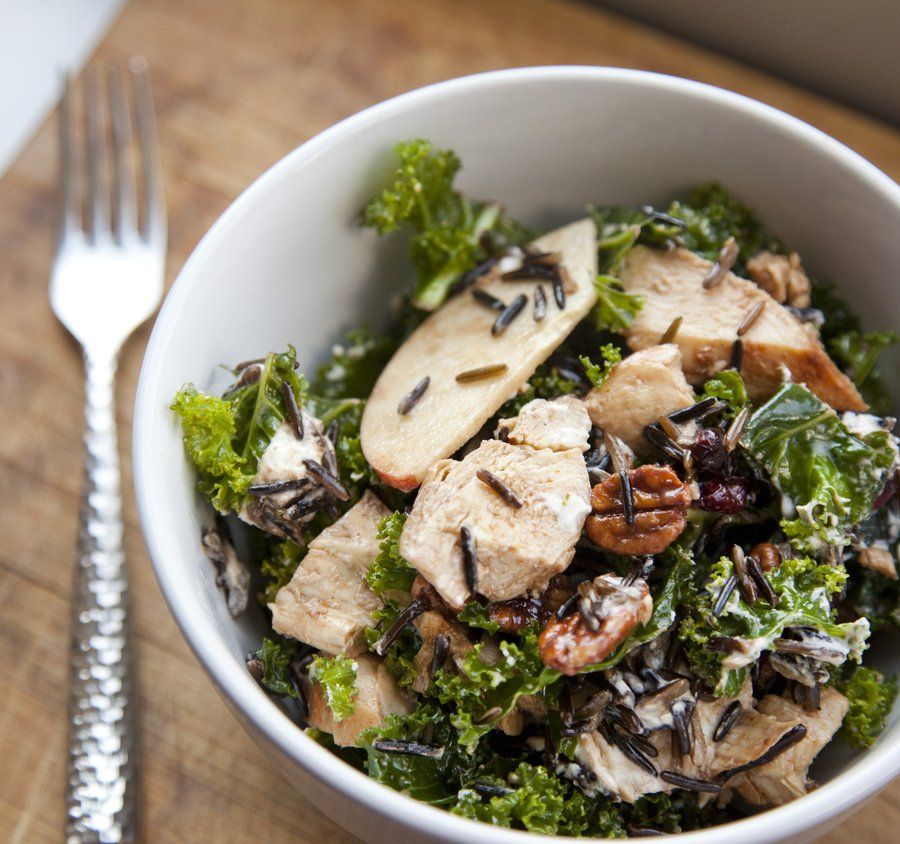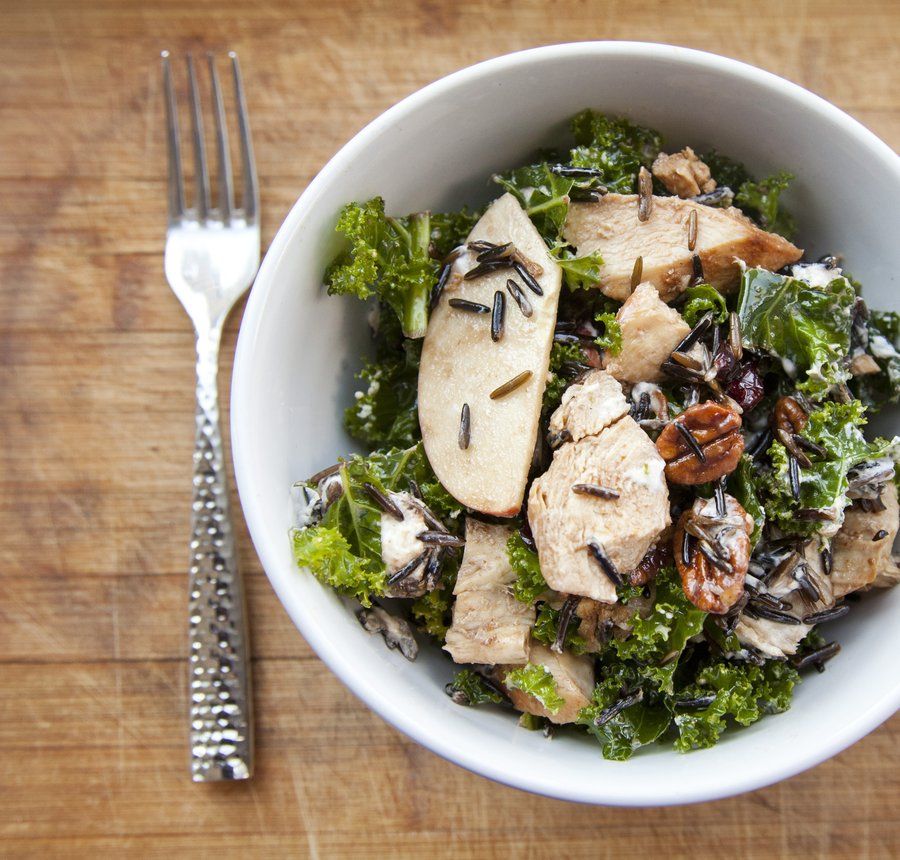 Sweetgreen Kale Salad
Prep Time
---
20 Minutes

Cook Time
---
45 Minutes

Total Time
---
1 Hour 5 Minutes

Yield
---
Serves 6-8

Ingredients
10 oz Kale (stems/ribs removed, cut into bite sized pieces)
1/2 Cup Extra Virgin Olive Oil
1/4 Cup Balsamic Vinegar
1/4 Cup Pomegranate Juice
1/4 Teaspoon Salt
1/4 Teaspoon Red Pepper Flakes
1 1/2 Cups Wild Rice
2 Boneless Chicken Breast
Smoked Paprika
5 oz Candied Pecans
10 oz Goat Cheese (crumbled with a fork)
1/2 Cup Dried Cranberries
1/2 sliced thin Gala Apple
---
Directions
In a small bowl, whisk together your Olive Oil, Balsamic Vinegar, Pomegranate Juice, salt and red pepper flakes. Pour on top of kale in a large salad bowl and toss. Place in refrigerator.
In a medium sized pot, add your wild rice, 5 cups of water and a 1/2 teaspoon of salt. Bring to a boil, reduce to a simmer, cover and cook about 40 minutes, or until the rice is cooked through.
While the rice is cooking, cook your chicken. Slice your chicken into thin strips. Season generously with salt and smoked paprika. Heat up enough canola oil in a large skillet to lightly coat the bottom of the pan. Sear and cook the chicken on all sides until cooked through. Remove from skillet and let rest 10 minutes. After it's rested, cut into small bite sized pieces.
When your rice is just about cooked, take your salad out of the fridge, and toss in the chicken, goat cheese, cranberries, pecans and apple slices. Drain your rice and then toss immediately into the salad - this is a warm salad. Toss completely and serve.