This past week has been super crazy for Urban Cookery. With all the holidays, and cooking for various clients, it feels like I have been in the kitchen non-stop, 24 hours for 7 days (not that I am complaining - it's where I love to be!)
So after cooking for 3 different client events this past week and then hosting Easter for my family on Sunday, I needed an easy, quick dinner that would satisfy both my palate and my desire to just relax on the couch for a little bit last night.
I LOVE Calzones…to me it's like a pizza and an Italian Hero made a baby and the Calzone was born. Usually calzones are filled with a TON of cheese and tomato sauce which is delicious…but last night I was in the mood for the filling to be more like an Italian Hero and less like a pizza. I took some of my favorite ingredients from the Italian Hero and stuffed it into some yummy pizza dough to create this quick, under 30-minute meal!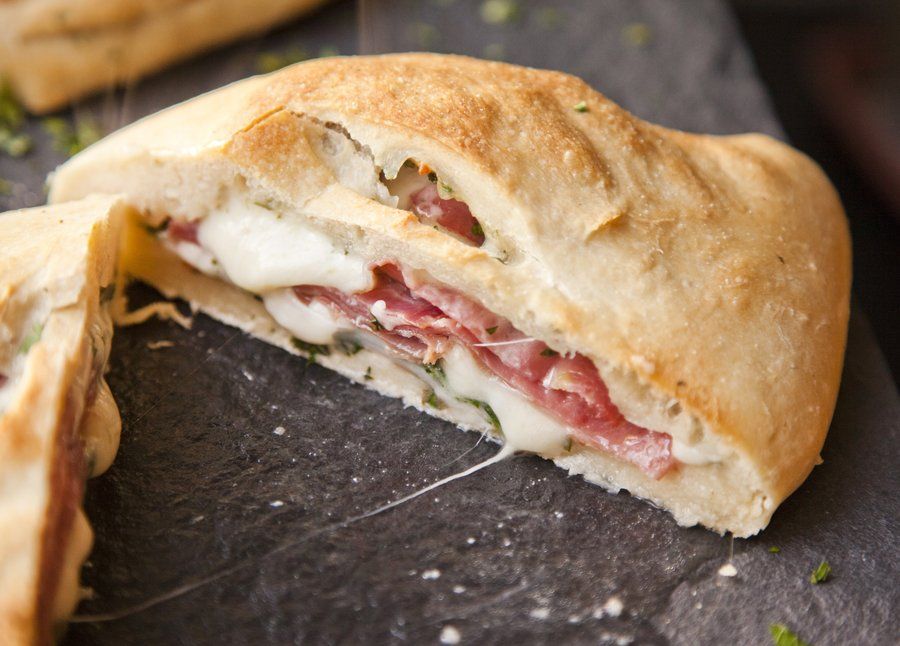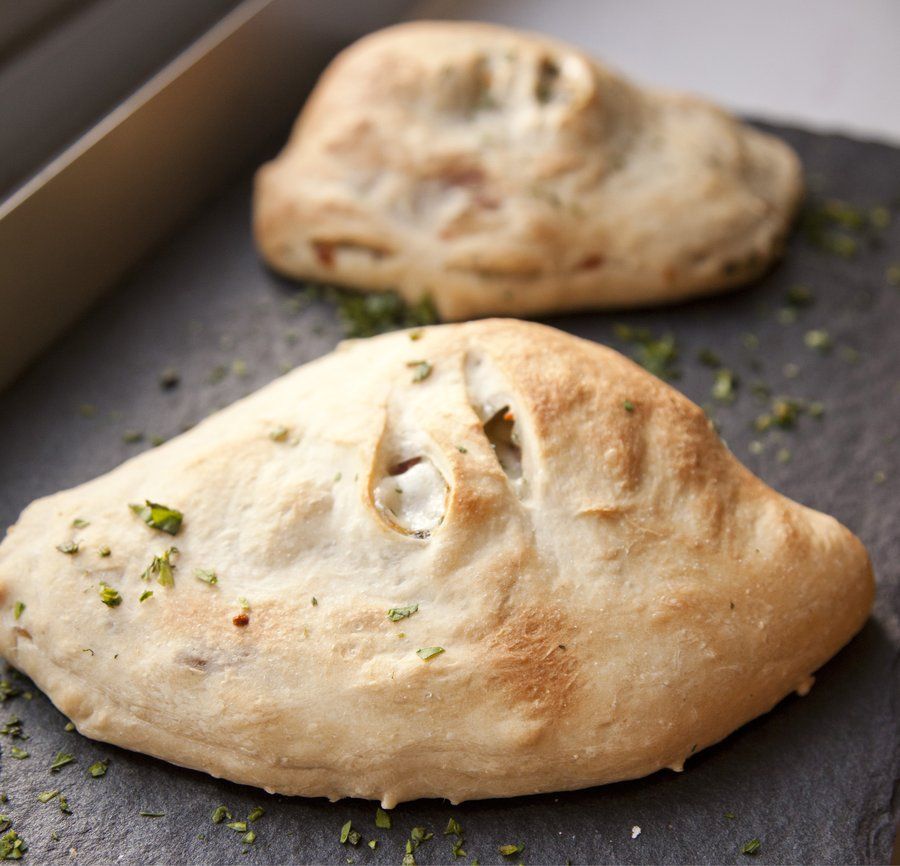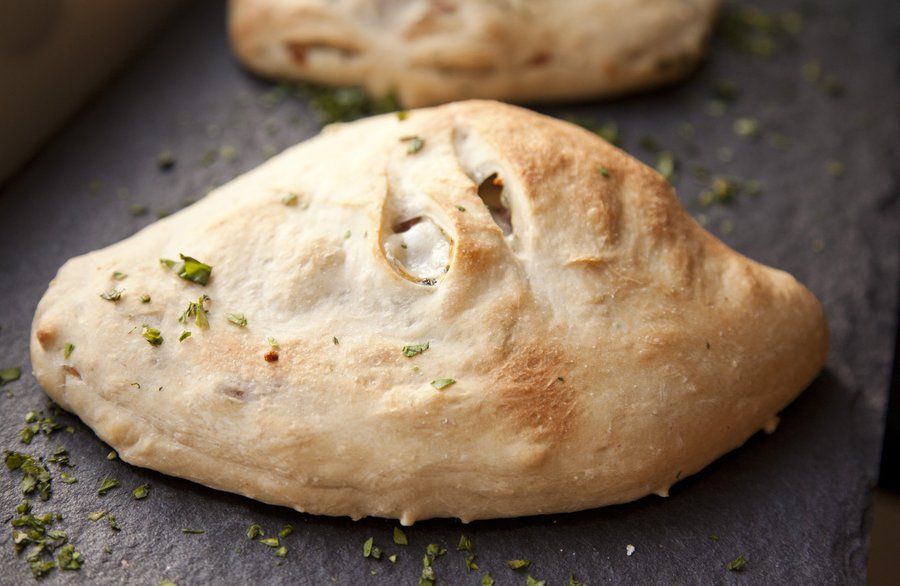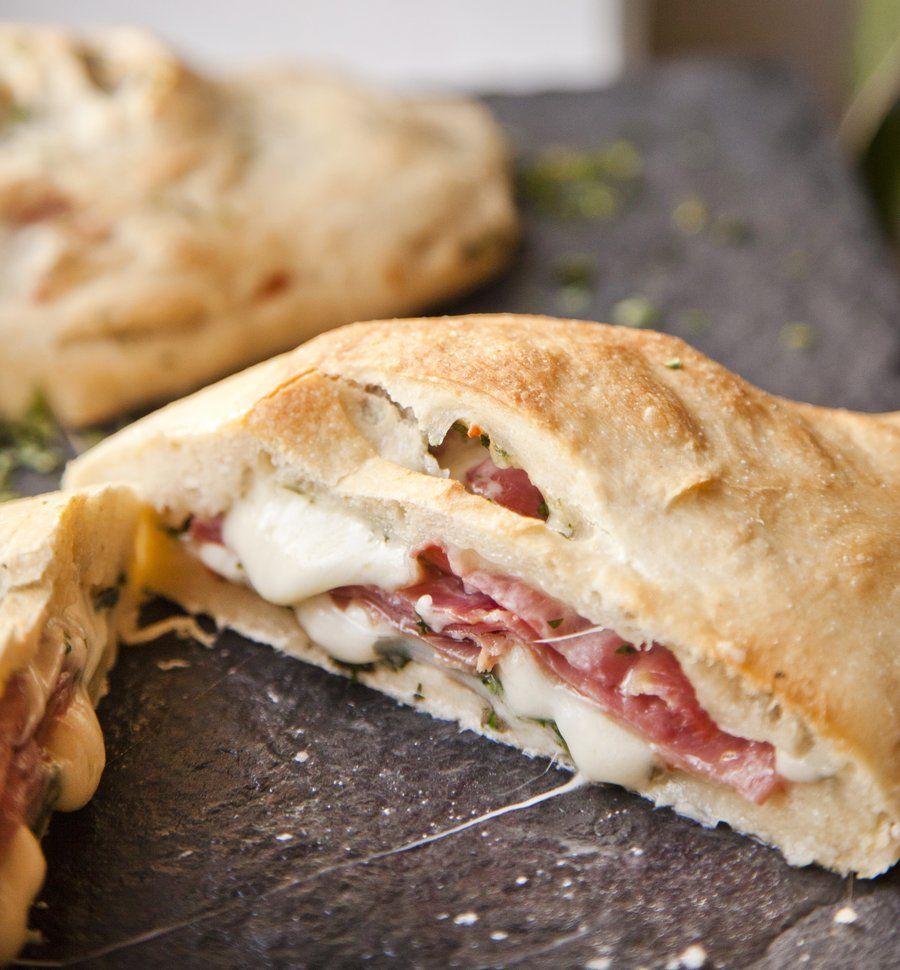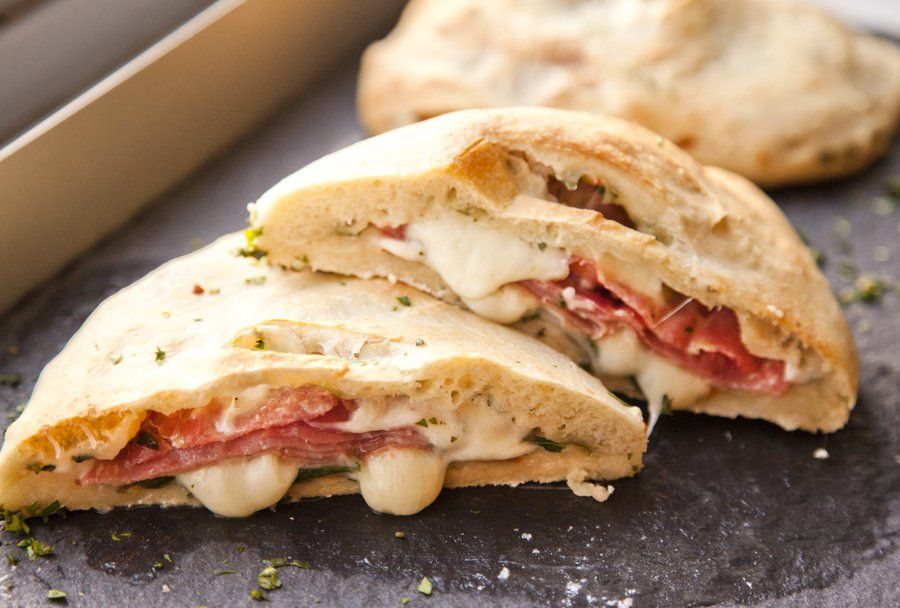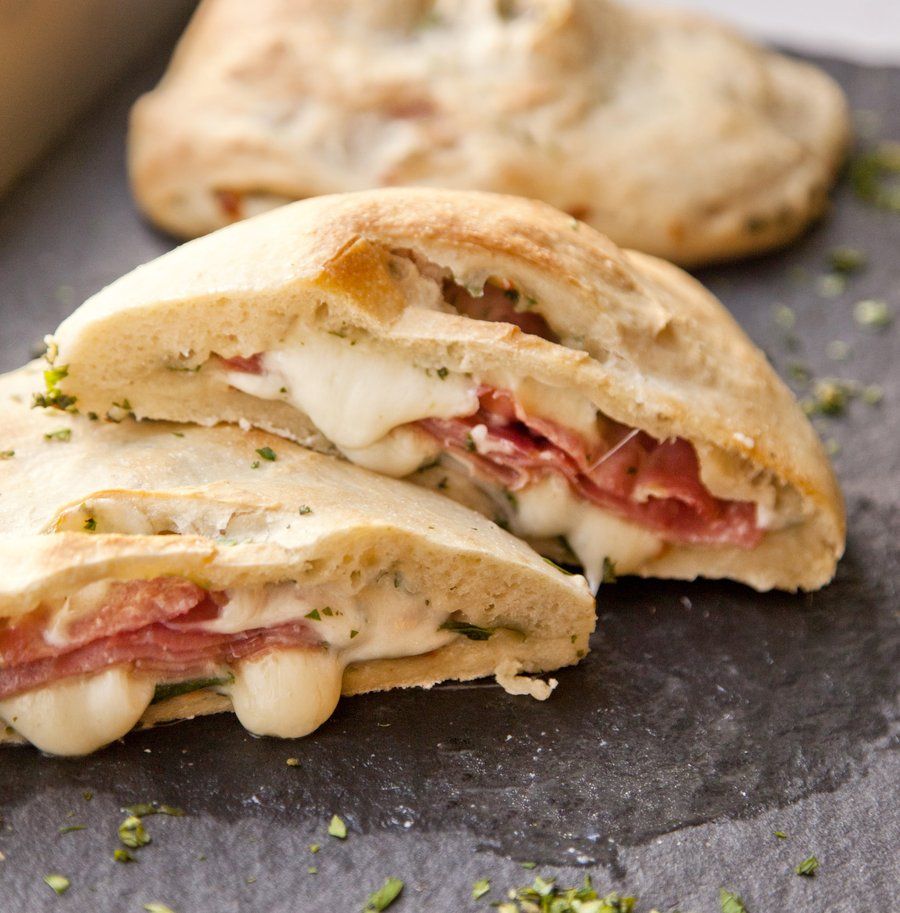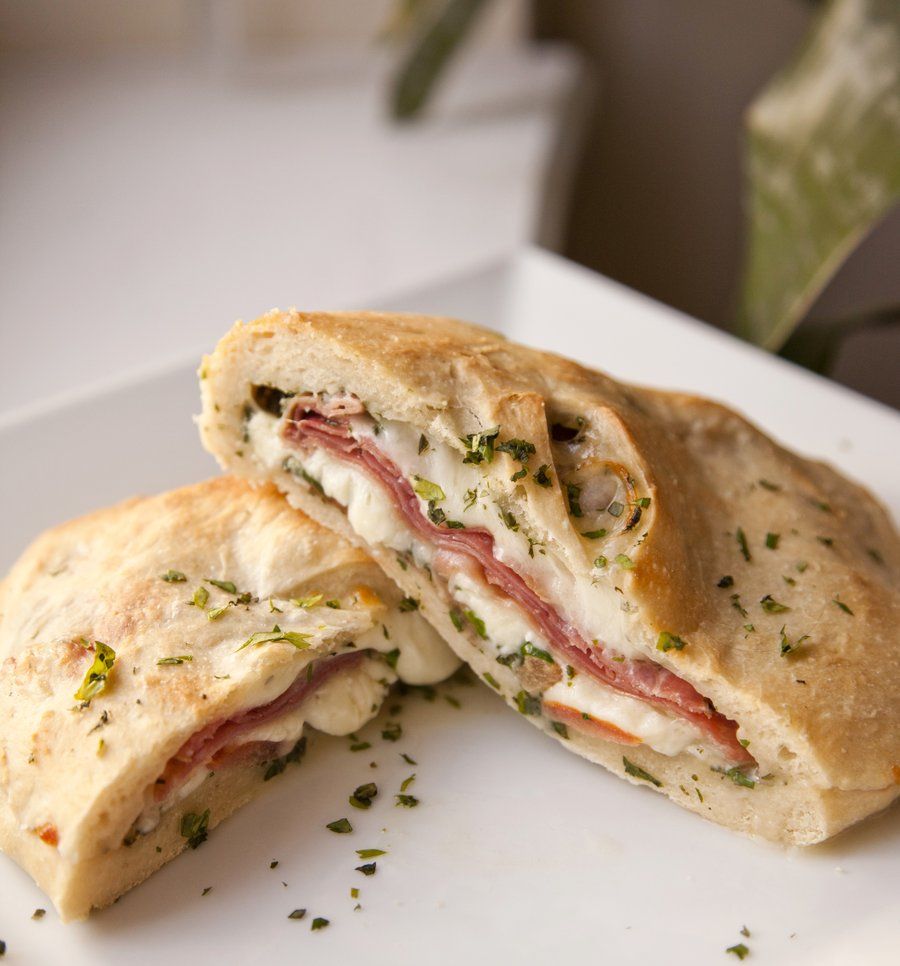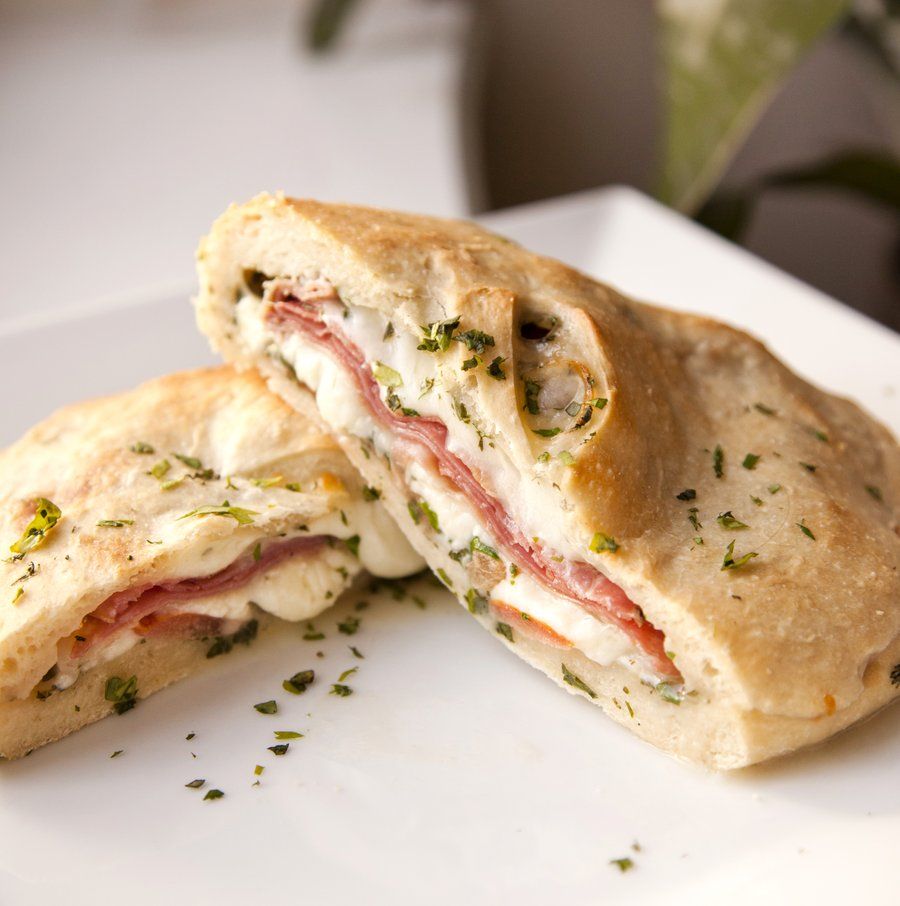 Calzones
Prep Time
---
10 Minutes

Cook Time
---
20 Minutes

Total Time
---
30 Minutes

Yield
---
Serves 2

Ingredients
16 oz Pizza Dough
8 oz shredded Mozzarella
1 Tablespoon minced Basil
1 Tablespoon minced Parsley
2 oz Proscuitto (sliced thin)
2 oz Salami (sliced thin)
2 oz Capacollo (sliced thin)
1 Tomato (sliced thin, seeds removed)
1 Ounce Fresh Spinach Leaves
---
Directions
Preheat your oven to 400 degrees and have your pizza stone in the oven while it preheats. Divide your dough in half and form into individual pizza pies. You're going to stack the toppings on 1/2 of the "pies" and then fold over the other side to make a half circle - so divide all your ingredients in half so there are equal amounts for each Calzone.
First lay down a sprinkling of basil and parsley. Top with the tomatoes and spinach leaves. Top with some mozzarella, your proscuitto, salami and capacollo. Top with a little more mozzarella. Fold the side without the toppings over, and seal the edges to form a half circle.
Cut two small slits in the top of each calzone to allow the steam to escape while it cooks. Place the calzones on your pizza stone and cook about 15-20 minutes until golden brown on the outside. Serve hot.