Before I took the plunge to attend Culinary School at the Institute of Culinary Education here in NYC, I was advised to audit a class to see if it was something I could get into. I happened to sit in on a class that was doing the French Module (about 8 lessons dedicated to the various regions of France the cuisine that is associated with those places). The region I was there for was Provence.
With that, one of the dishes that was made was this Tarte Aux Blettes - a Swiss Chard, Apple and Currant Tarte with a delicious crispy crust and creamy Gouda Cheese. I was offered a taste from the Chef instructor and am convinced it was in that taste that I knew culinary school was the right place for me (Thanks Chef Karen!).
Before eating this tarte I had actually never had swiss chard before...and I have to say, if you're gonna eat swiss chard, this is the way to do it!
This dish is great as a breakfast, lunch or dinner - the combinations of flavors hits every note that you want it to. I changed up a few ingredients, and hope you enjoy this!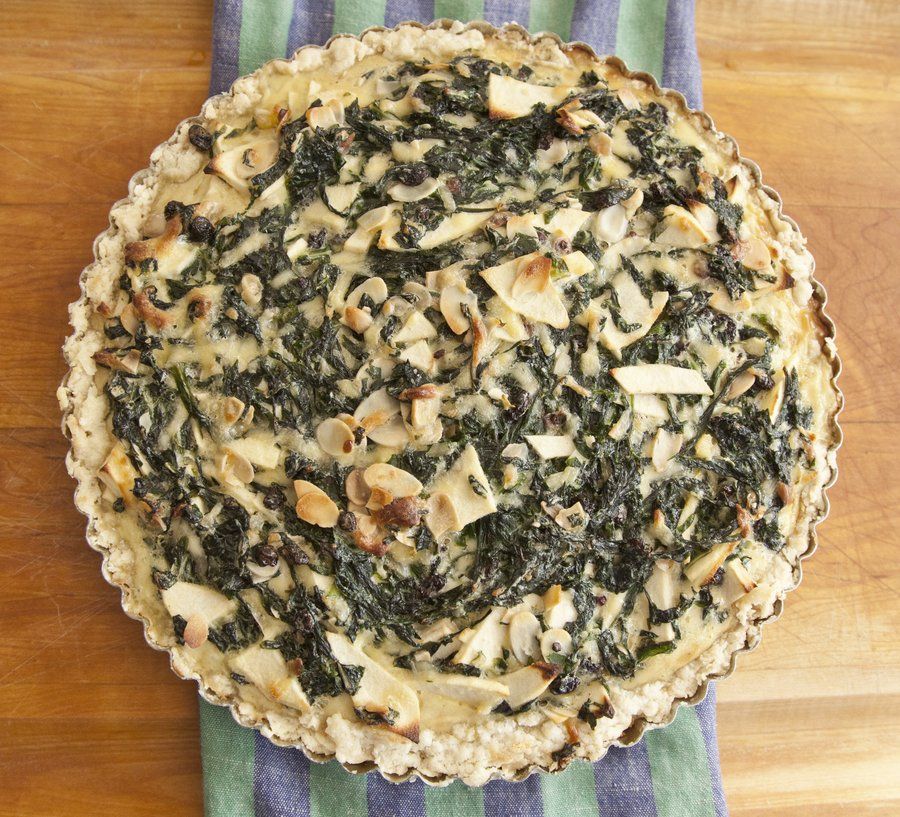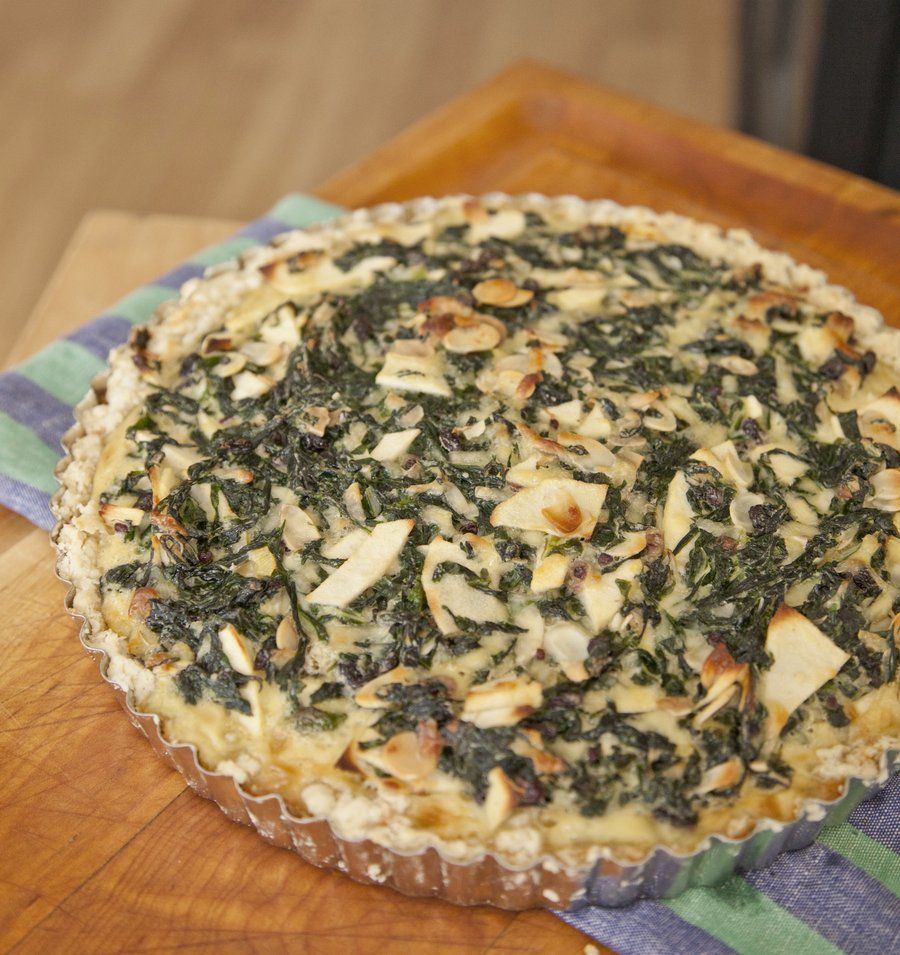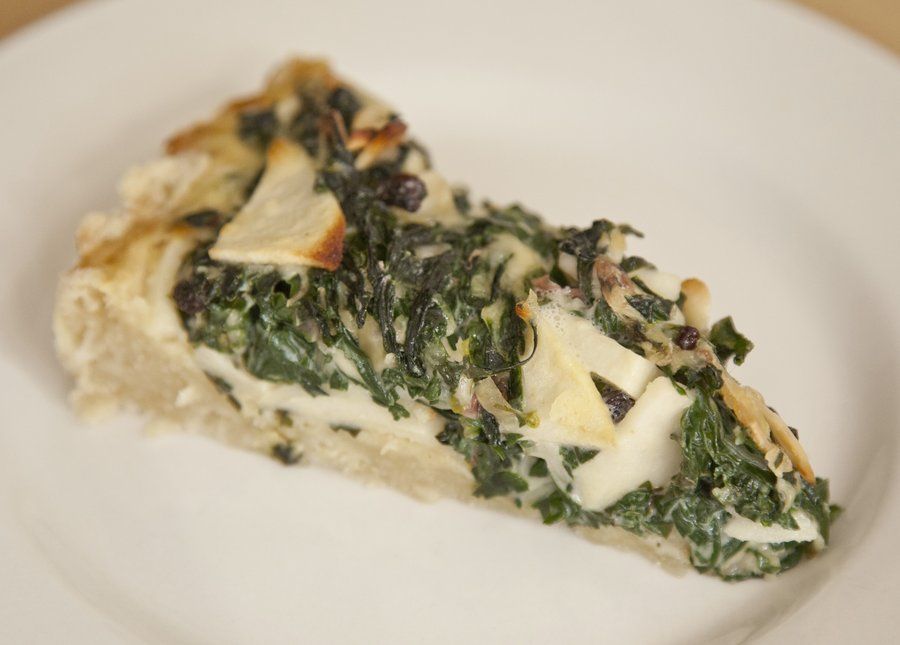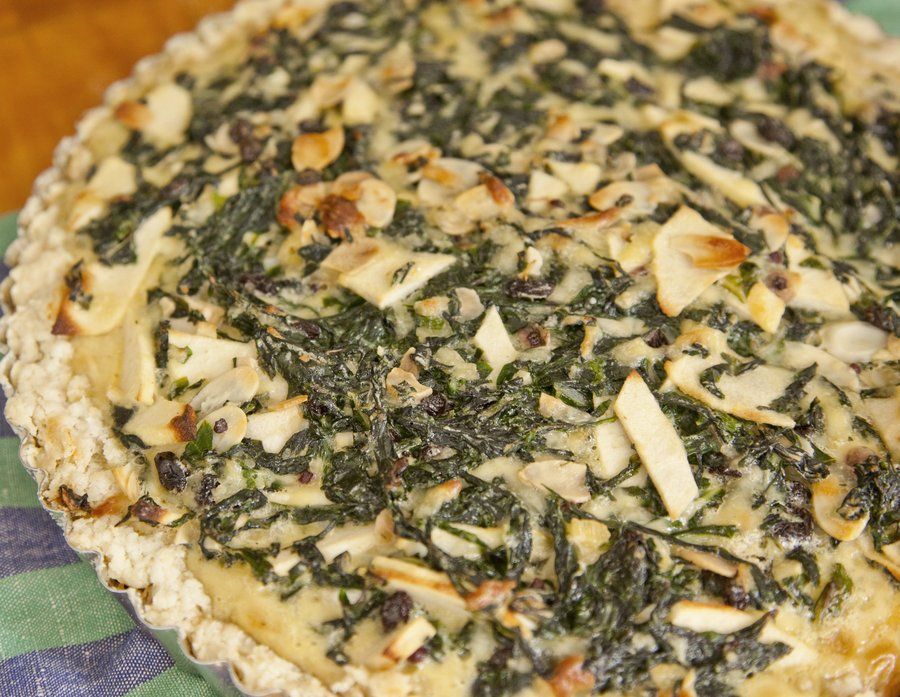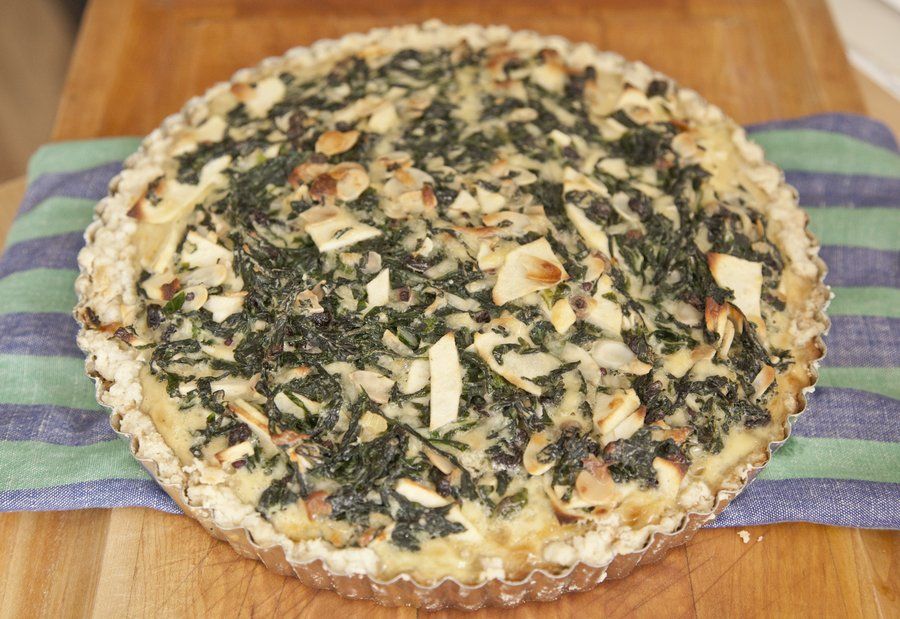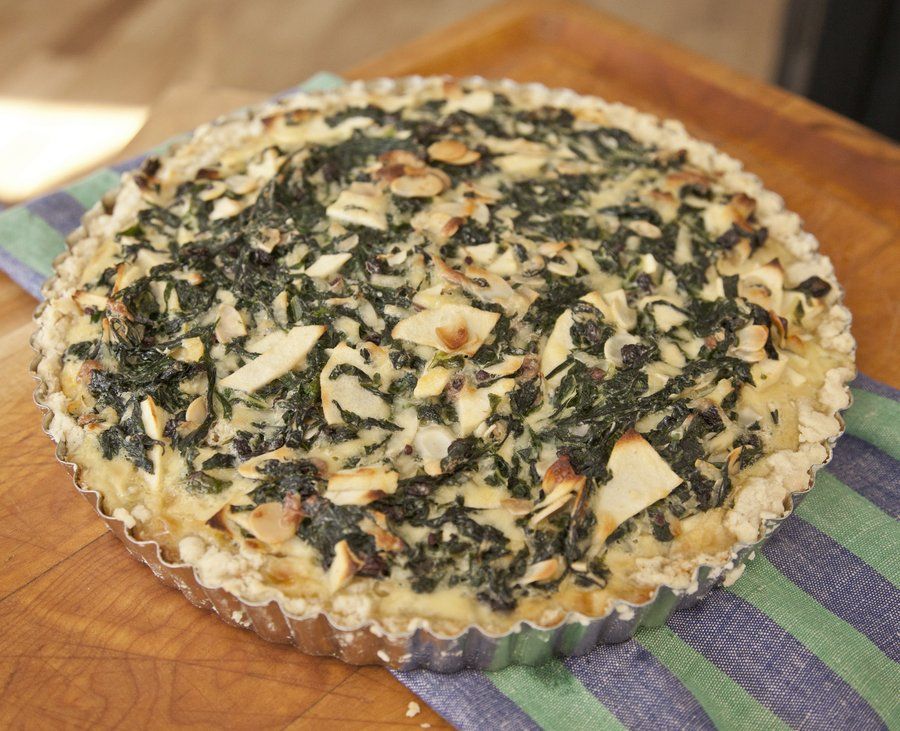 Tarte Aux Blettes
Prep Time
---
1 Hour

Cook Time
---
35 Minutes

Total Time
---
2 Hour 35 Minutes

Yield
---
Makes 1, 10" Tarte

Ingredients
8 oz Flour
4 oz Cake Flour
1/2 lbs Butter
1/2 tsps Salt
1/4 tsps Baking Powder
3 oz Ice Water
1 oz Rum
2 T Currants
10 oz chiffonade Green Swiss Chard (stems removes, leaves only)
4 oz grated Gouda Cheese
2 beaten Eggs
2 Tablespoon Red Currant Jelly
1/2 Cups Heavy Cream
1 sliced thin Granny Smith Apple (peeled)
1/3 Cups Slivered Almonds (lightly toasted)
1 tsps Salt
---
Directions
Add currants and rum in a small bowl and let plump. Meanwhile, preheat your oven to 400 degrees. Make your dough by combining the 2 flours, salt and baking powder. Then add in your cubed cold butter and water. Mix and let sit a few minutes. Roll out and place in a 10" Tarte Pan.
Prick the dough with a fork and bake for 15 minutes. Remove from oven. While your dough is cooking, bring a large pot of salted water to a boil. Blanch your swiss chard for 3 minutes, and place immediately into an ice bath. Squeeze out your swiss chard so there is no excess water. Place in a large bowl.
To that bowl with the swiss chard, add in your gouda, plumped currants, eggs, red currant jelly, heavy cream apple toasted almonds and salt. Mix together thoroughly and pour into your tarte crust. Smooth out the filling evenly and bake for 30-35 minutes. Let cool slightly before serving.